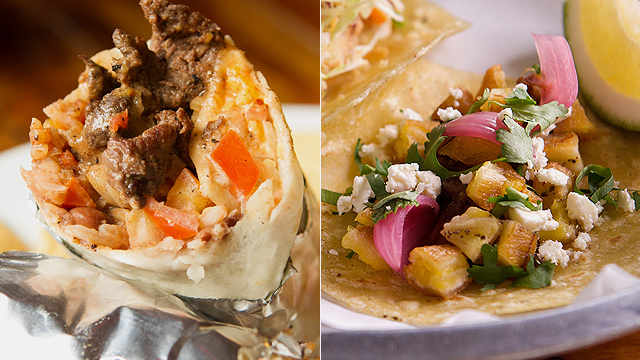 (SPOT.ph) If there's a food trend that's been consistently showing up on Manila's food radar, it's Mexican. While restaurants have been dishing out offerings with towers of truffle shavings (the higher the better), salted-egg concoctions (the more variations the better), and medallions of seared foie (the thicker the better), Mexican food has constantly been an effortless mainstay that Metro Manila has always embraced. It's an easy crowd-pleaser that has increased in popularity throughout the years.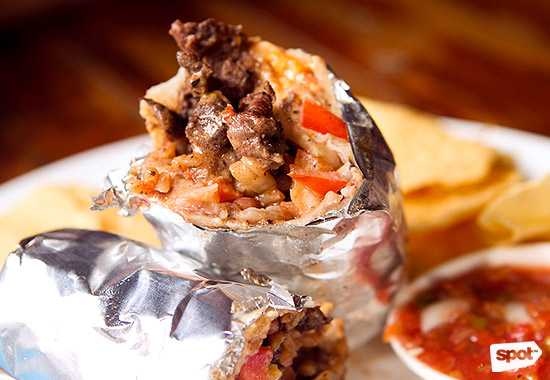 ADVERTISEMENT - CONTINUE READING BELOW
El Chupacabra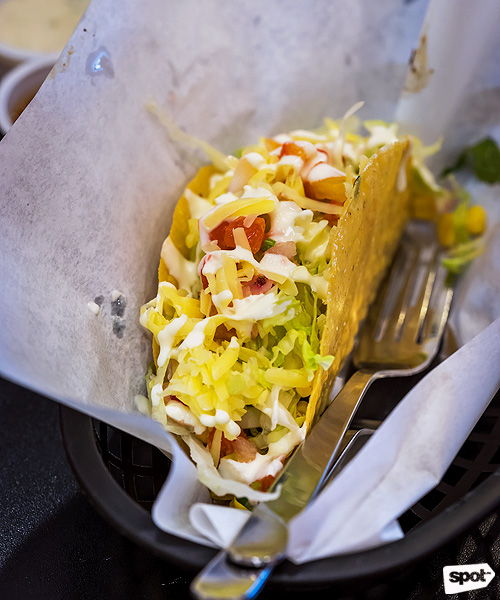 B&T Mexican Kitchen
But what is it that has made Mexican food such a hit in Manila? Perhaps it's the rice that makes Mexican cuisine familiar and comforting. It could be the meats—carne asada, barbacoa, lengua, and goat—that have rung a familiar bell. Or perhaps, it's all that melted cheese, the huge servings that make it extra-filling, or maybe it's the fact that it's so customizable. The fact that you can choose your carbs, veg, and protein (chicken, pork, or beef) rolled into one beautiful burrito with an extra helping of cheese and sour cream already sounds like a winning meal at a reasonable price.
Sure, we went back for second (and even third) helpings of tacos, burritos, quesadillas, enchiladas, and chimichangas at places like Ristras (the one that started it all), Orale, Madeca, Hermanos Tacos, B&T Mexican Kitchen, Taco Chingones, and yes, the famed street taco place that brought Poblacion to life—El Chupacabra. And with these Mexican grub-stops came the treacherous libations: margaritas, micheladas, Jarritos Mexican sodas, bottles of Corona with lime, and even horchatas. But it seems like Mexican grub peaked only just now when you've got places like Mexicali that have been around since forever.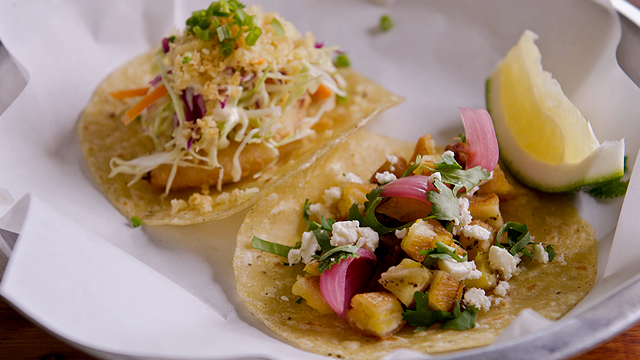 ADVERTISEMENT - CONTINUE READING BELOW
Taco Vengo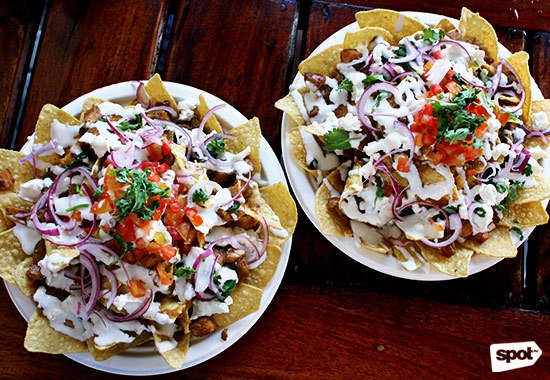 Lo de Alberto
La Chinesca
Perhaps, it could be because of the new crop of Mexican players who are making Mexican look "cool"—newcomers that came with more sophisticated branding and more variety, but hitting the same satisfaction levels. And let's not forget social media. You've got Taco Vengo, which opened in Kapitolyo in 2015, serving straight-up, no-frills tacos made with quality ingredients. Lágrima gave Legazpi Village in Makati its Mexican fix, and Lo de Alberto in Julia Vargas, Ortigas, found its way onto the pages of VICE. Recently, Bruce Ricketts opened his new concept, La Chinesca, which has gotten everyone from every part of Metro Manila raving, craving, and flocking to Aguirre Street in BF, where he expands our knowledge of what Mexican food is, whipping up grub with flavors and textures he knows well.
ADVERTISEMENT - CONTINUE READING BELOW
"I guess, you could say, I wanted to sort of recreate the same Mexican food I was used to eating when I was in Baja (California)—I couldn't copy it 100%, of course. But the closest possible to it," Bruce says. "Why start my own Mexican when Japanese has been my focus? It's because I wanted to give Mexican food the same care and attention that I did to sushi." Bruce tells us that when he came to Manila, he wanted to see what the people liked to eat (and that was Japanese food). Now that he has created a slew of well-known—and well-received—Japanese places, Bruce now felt that it was the right time to focus on opening a restaurant that reminded him of his roots.
"There are so many things that Filipinos need to learn about Mexican food—like the taco, for example, has to be delicate. When you bite into it, it should be a clean cut, almost like a pancake—it means that corn used to make the tortilla is of good quality. I haven't encountered a Mexican place here yet that had that 'clean cut bite,' so I wanted to make it. I just wanted a place where I could get my Mexican fix, really, which is why I decided to open La Chinesca," he laughs.
ADVERTISEMENT - CONTINUE READING BELOW
But what does this mean in the wider spectrum of things? On a global scale, it seems like Mexican won't be going out of style anytime soon, especially with renowned chefs such as Pujol and Cosme's Enrique Olvera boldly attempting to turn Mexican into a fine-dining concept—and succeeding at it. Noma's René Redzepi has also announced that they would be bringing its staff and kitchen to Mexico. Motel Mexicola in Seminyak, Bali, has also been a crowd-pleaser with its delicious tacos and refreshing drinks, and former Noma Chef Rosio Sanchez is serving up delish Mexican fare (and paletas!) at Copenhagen's Hija de Sanchez.
And as for Metro Manila? It's starting to look like Mexican is here to stay. Mexican food has a certain assertiveness and a comforting familiarity that echoes our homegrown cuisine. But it's also flexible enough that local chefs can add their own twist on it without straying too far from the basic elements. While we cannot deny that one of the biggest factors behind the success of any concept is the face behind the restaurant, it's fair to say that Mexican food has remained a constant throughout the years. Its tried-and-tested and crowd-pleasing qualities make it a contender that can stand the long haul.
ADVERTISEMENT - CONTINUE READING BELOW
Share this story with your friends!
---
Help us make Spot.ph better!
Take the short survey
More Videos You Can Watch
Load More Stories