Vampire Penguin's shaved snow will help you keep your chill
Strawberry cheesecake in shaved-snow form? Cool.
Vampire Penguin
4/F Ayala Malls The 30th, 30 Meralco Avenue, Pasig City
Open daily from 11 a.m. to 9 p.m.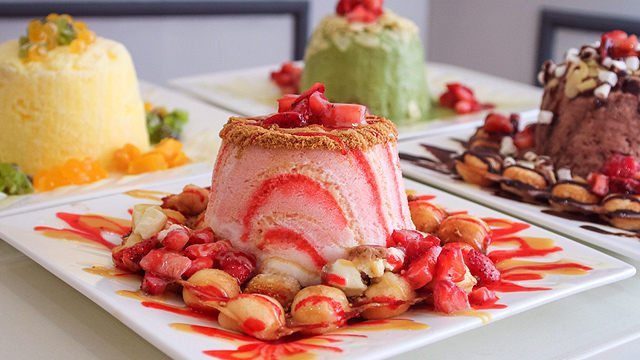 (SPOT.ph) If the name doesn't intrigue you, the adorably dapper penguin mascot that hangs out by the counter will. Vampire Penguin is one of the newest stalls opening at Ayala Malls the 30th, offering their own version of baobing or Taiwanese shaved ice.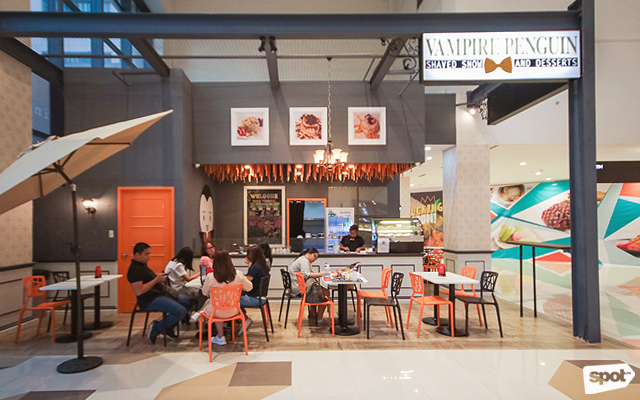 ADVERTISEMENT - CONTINUE READING BELOW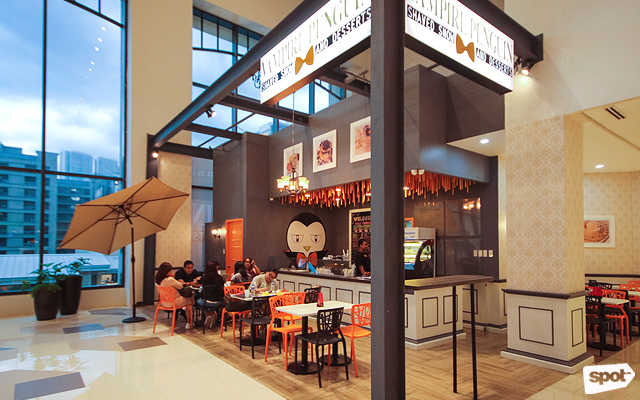 CONTINUE READING BELOW
Recommended Videos
Owners and brothers Leo and Paolo San Luis first opened Vampire Penguin in Sacramento, California, after realizing that they wanted to change up their daily nine-to-five routine. "We decided to start a business that's very fun," shares Leo. And what's more fun than playing around with snow ice?
It seemed everyone else agreed because Vampire Penguin became an instant hit, not just in Sacramento but also in other parts of California like Berkeley and San Jose.
With this success plus their parents' insistence that they visit their homeland, Leo and Paolo figured that opening a branch in the Philippines was the next logical step for their growing business. "[My parents] needed a reason to go back and forth," says Leo, "and me too." The Philippines was also the perfect spot for a shaved snow dessert business, because of its tropical climate.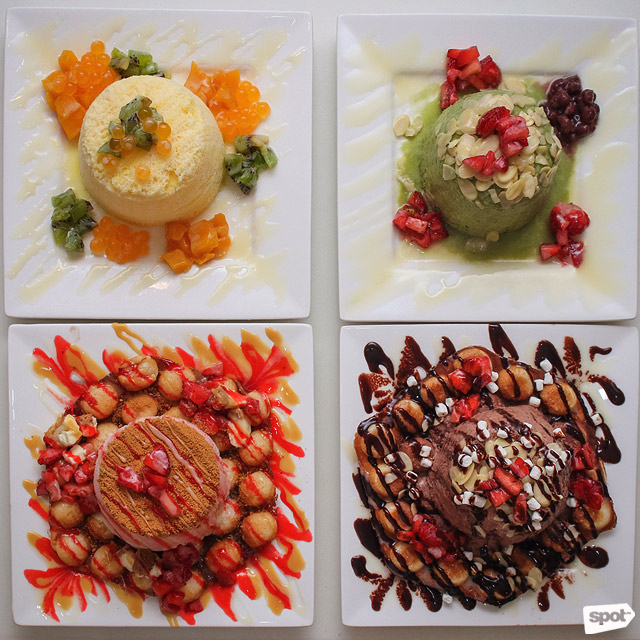 ADVERTISEMENT - CONTINUE READING BELOW
Traditionally, baobing has shaved ice topped with sugarcane syrup, condensed milk, red beans, and more, but Leo and Paolo played around with these elements to make the dessert their own. The duo worked for more than six months to create the right consistency plus the perfect ratio of toppings for their interesting spread of flavors. The results can be found in the Specials, which are inspired by every kind of sweet from halo-halo to s'mores and cheesecakes. "I really wanted to see what Vampire Penguin can do in familiarizing flavors and desserts that everyone's used to," says Leo.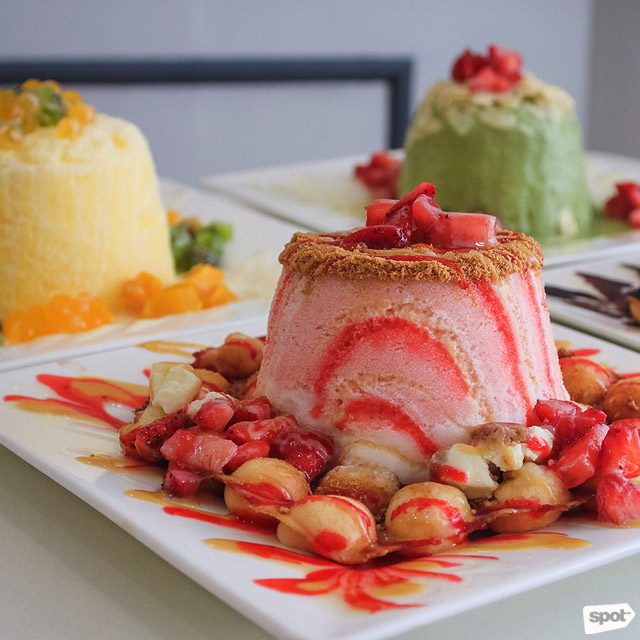 Unlike most traditional shaved ice desserts, the snow here isn't dairy-based. Leo explains that this lets you enjoy your dessert until the last bit without getting tired of it: "When you eat it, it disappears right away and you can go for that next bite." And because the shaved ice doesn't have the weight added by milk, your dessert won't collapse on your plate, giving you time to take lots of photos—and you should, because the desserts are snapshot-worthy.
ADVERTISEMENT - CONTINUE READING BELOW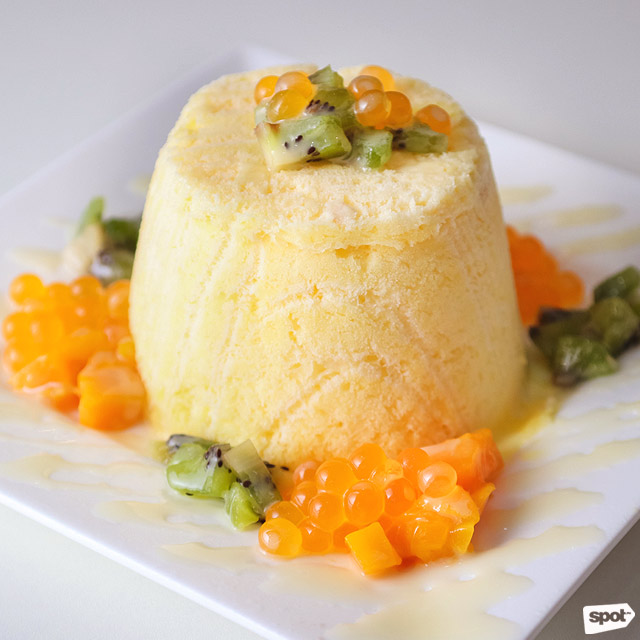 Mango Splash
This snow-like texture will be the first thing you'll notice just from the first spoonful. The velvety shaved ice melts in your mouth almost immediately, letting the flavors really hit your palate. The Mango Splash (P200/small, P260/large) benefits from this, with the unmistakable sweet flavor of ripe mango shining through the ice and giving the dessert a refreshing zestiness that'll make you think of summer. Combined with fresh kiwi slices and fun mango popping boba, this dessert is bursting with tropical goodness.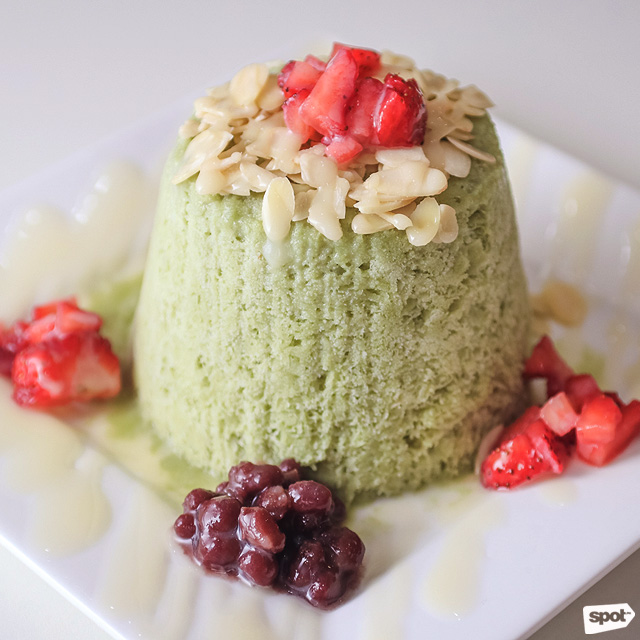 ADVERTISEMENT - CONTINUE READING BELOW
VP
If you're a fan of matcha, you must try the VP (P200/small, P260/large). The earthy flavor of green tea hits your palate with surprising intensity and works really well with the nutty red beans and fresh strawberries. Sliced almonds add crunch to this Japanese-inspired dessert.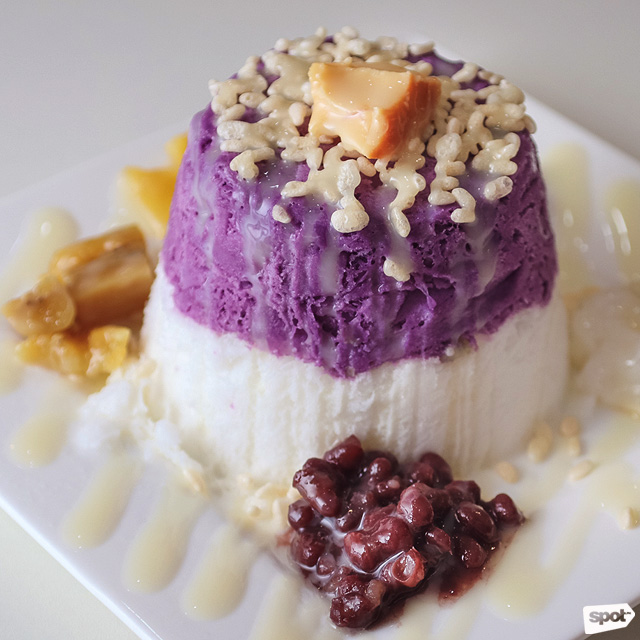 Halo Halo
The Halo Halo (P225/small, P280/large) is a tribute to Leo and Paolo's Filipino roots, and is actually one of their best-sellers in California. Leo shares that now that they are able to recreate this dessert in the Philippines, they can add more local ingredients like pinipig. The ube macapuno-flavored snow is the perfect base for the traditional halo-halo elements that come with this dish: munggo and white beans, ube halaya, jackfruit, leche flan, and a generous drizzle of condensed milk. The ice melts as soon as it touches your tongue, with the taro plus the vanilla-like flavor of macapuno lingering in your mouth for a delicious second.
ADVERTISEMENT - CONTINUE READING BELOW
If you like your desserts a little heavier, try the Strawberry Cheesecake (P280/large) or the Tuxedo (P200/small, P260/large) which both come with an egg waffle base. Surprisingly, the waffle base holds against the shaved snow, retaining its crisp-on-the-outside, pillowy-soft-on-the-inside texture. Buttery and mildly sweet, the waffle complements the stronger, sweeter flavors of the shaved ice dessert but is also good enough to be munched on by itself.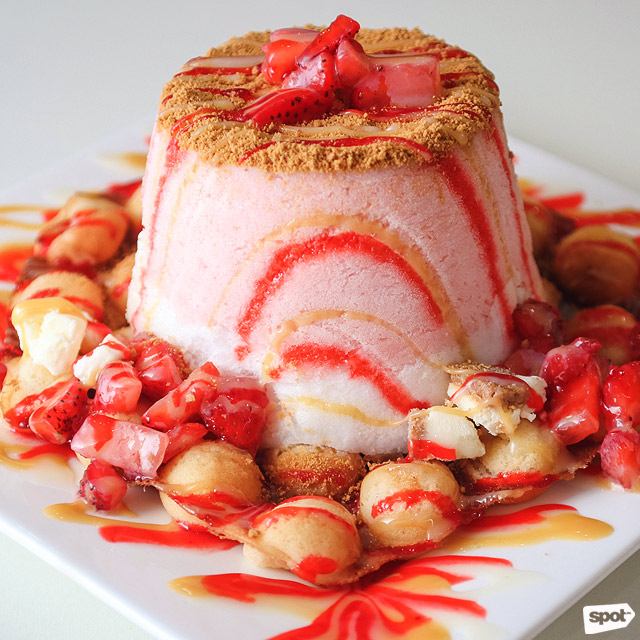 Strawberry Cheesecake
All the elements you love in the dessert it's named after are present in the Strawberry Cheesecake—and more: a tarty strawberry ice base, crushed graham crackers, cheesecake bits, fresh sliced strawberries, white chocolate sauce, condensed milk, and lots of strawberry syrup. It's light and refreshing but the generous toppings also make it indulgent.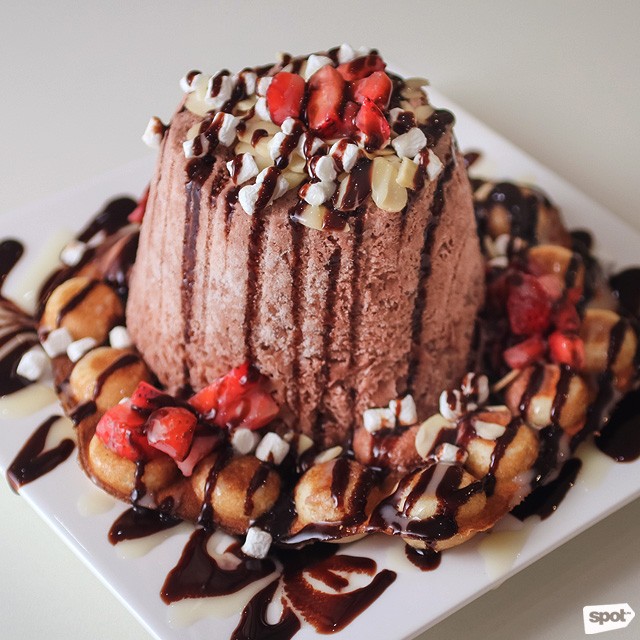 ADVERTISEMENT - CONTINUE READING BELOW
Tuxedo
But if you'd love something decadent—or as decadent as a shaved ice dessert could be—the Tuxedo should do the trick. Perfect for chocoholics, the chocolate shaved snow leans towards the bittersweet dark chocolate side, making it the perfect complement to its richer, sweeter toppings: marshmallows, strawberries, chocolate sauce, and lots of condensed milk.
If you enjoy customizing your food, Vampire Penguin also offers a Build A Snow menu, which lets you choose everything from your snow base to toppings. There's a lot to choose from, like fruits, marshmallows, sprinkles, popping boba, and more. You're guaranteed a different experience with every visit.
And if that's not enough, Leo hints that they have more surprises in store for the future like a snow flavor (hint: think mango and bagoong) that's exclusive to the Philippines and a secret menu. But for now, their light and fluffy snow is enough to make us forget the tropical heat.
Photos by Jericho San Miguel
Share this story with your friends!
---
Help us make Spot.ph better!
Take the short survey
Load More Stories