Ba Noi's + Ca Phe will make you want to stay all day
Coffee, banh mi, and WiFi? We're sold.
Ba Noi's + Ca Phe
G/F UP Town Center, Katipunan Avenue, Diliman, Quezon City
Contact: 294-8095
Open from 11 a.m. to 9 p.m. (Monday to Thursday) and from 10 a.m. to 10 p.m. (Friday to Sunday)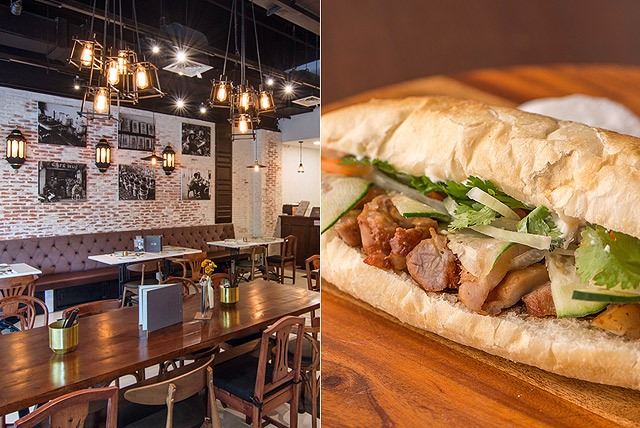 (SPOT.ph) Take a stroll down the streets of Saigon and you'll discover that every nook and cranny houses a café, whether it be a modest family-owned business or a widespread chain. Vietnam's coffee culture is certainly unmatched compared to its Southeast Asian neighbors'. So caffeine junkies will most likely rejoice over the fact that Ba Noi's has recently opened its café offshoot, Ca Phe, bringing us a step closer to the Vietnamese way of life.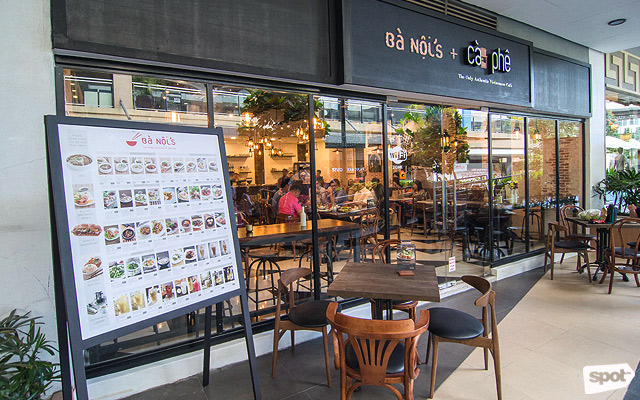 ADVERTISEMENT - CONTINUE READING BELOW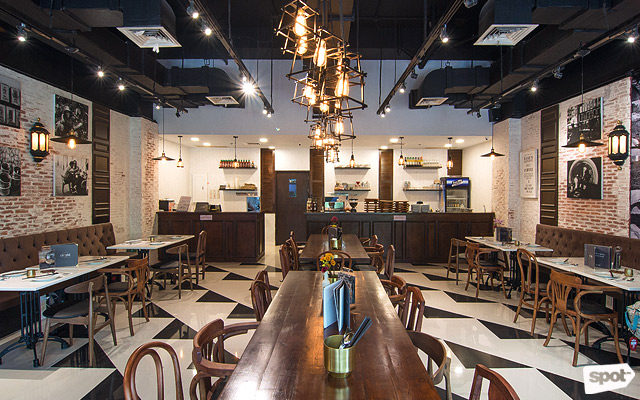 CONTINUE READING BELOW
Recommended Videos
Ca Phe took the place of what was once Ba Noi's at UP Town Center in Quezon City. The space had undergone a major overhaul to accommodate both concepts. Now, it looks more pleasing to the eyes as warmer undertones and earthy hues take center stage.
"There's a global understanding of what a café is, whether you're in Europe or Asia. You know what a café should feel like. It's universal," says restaurateur and owner Dodjie Violago.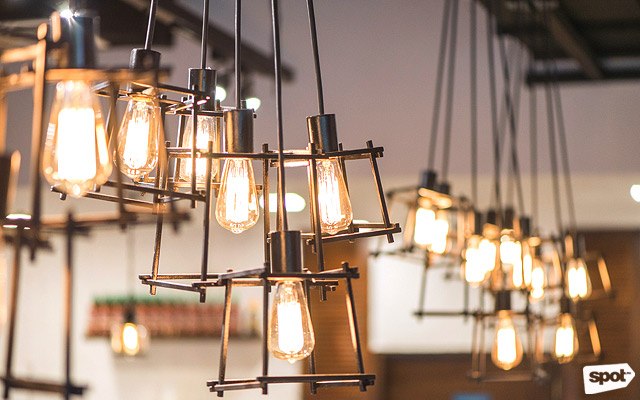 ADVERTISEMENT - CONTINUE READING BELOW
Planned by chief interior designer Ria Malig, the café's washed-out red brick panels add a surprising contrast to its more elegant pieces like the monochromatic floor tiles or the French Baroque-inspired light fixtures on the wall. Like a true café, guests are greeted by two large communal tables in the middle which create a friendly and stimulating energy.
According to Dodjie, the setup encourages students and professionals to hang out, do their work, and even hold small meetings at Ca Phe. Electrical sockets are scattered throughout the coffee shop while a fast and reliable WiFi connection is always on hand. Although it may appear trivial, these factors are significant given that Katipunan is largely populated with students from nearby universities.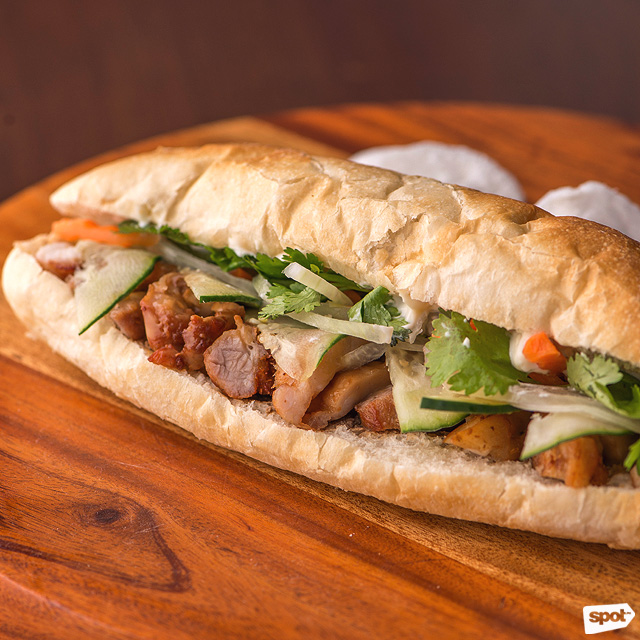 Banh Mi Xa Xiu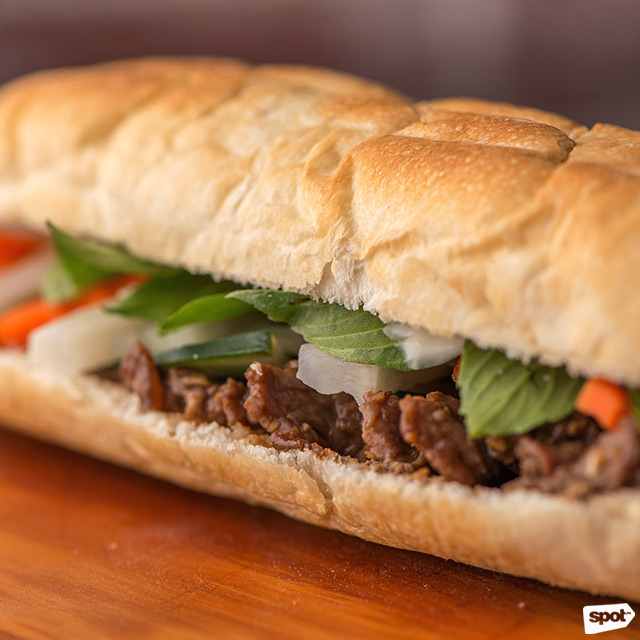 ADVERTISEMENT - CONTINUE READING BELOW
Banh Mi Thit Bo
Meanwhile, its Vietnamese grub and drinks shouldn't be missed. Launching a separate menu from Ba Noi's, Ca Phe boasts banh mi sandwiches, filling rice meals, as well as coffee-based drinks sold at affordable and student-friendly price points.
"Banh mi is the core of the café," says Dodjie.
Ca Phe's banh mi is made with an assortment of classic ingredients and a baguette that's baked fresh daily in their kitchen. The Banh Mi Xa Xiu (P170) is a combination of salty-sweet char siu pork cuts, velvety liver pate, soy-chili sauce, soy bean paste, cucumber, white onions, pickled vegetables, cilantro, and a dollop of Sriracha mayonnaise.
Other variants include the Banh Mi Ga Nuong (P160) (chicken barbecue), Banh Mi Thit Bo (P220) (beef tenderloin), Banh Mi Suon Heo (P180), and Banh Mi Ho Xo Ot (P140) (lemongrass tofu).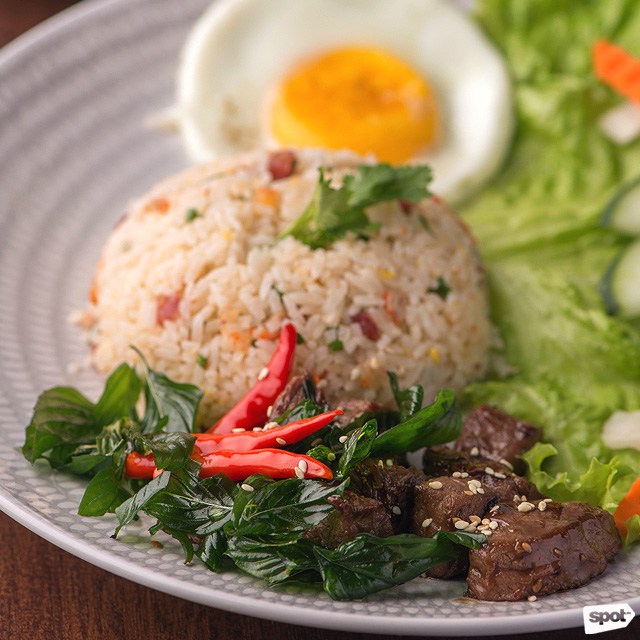 Bo Luc Lac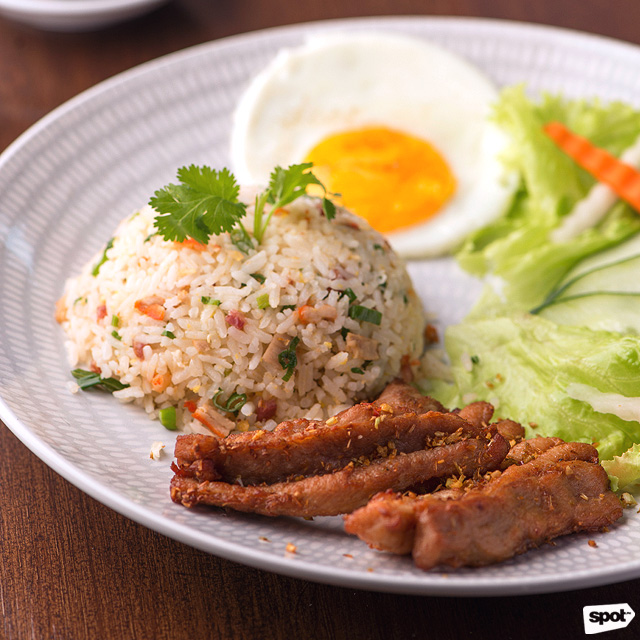 ADVERTISEMENT - CONTINUE READING BELOW
Suon Nuong Xa
Apart from sandwiches, customers can also choose from Ca Phe's All-Day Breakfast Meals if they want something heftier to get them through the day. Served with a cup of Vietnamese fried rice, sunny-side up egg, and veggies on the side, the Bo Luc Lac (P210) highlights its semi-spicy stir-fried beef tenderloin cubes that will remind you of your mother's salpicao. On the other hand, pan fried pork riblets with soy-chili sauce are the star of the Suon Nuong Xa (P160).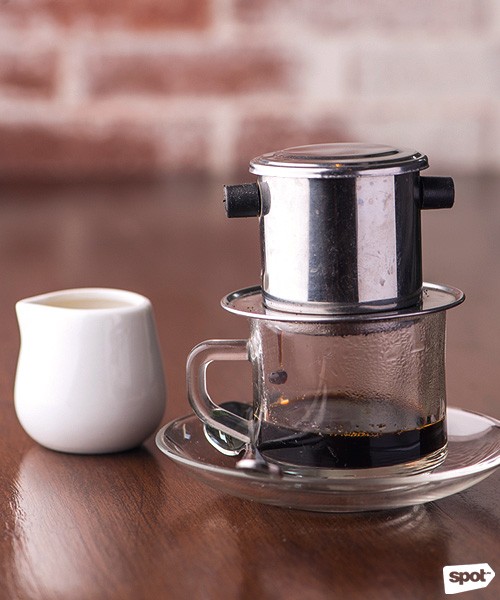 Ca Phe Viet Nam Nong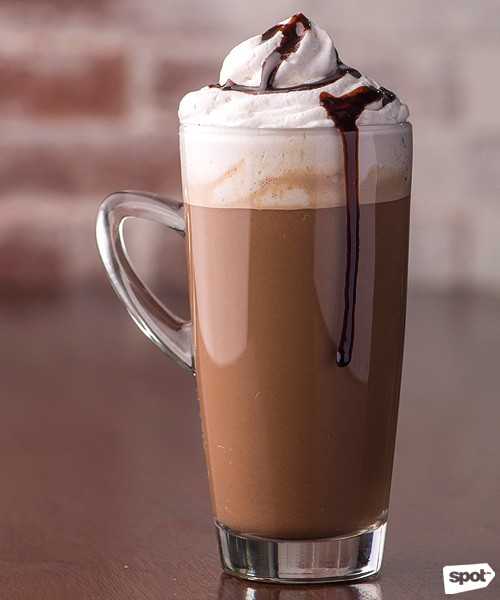 ADVERTISEMENT - CONTINUE READING BELOW
Ca Phe Mocha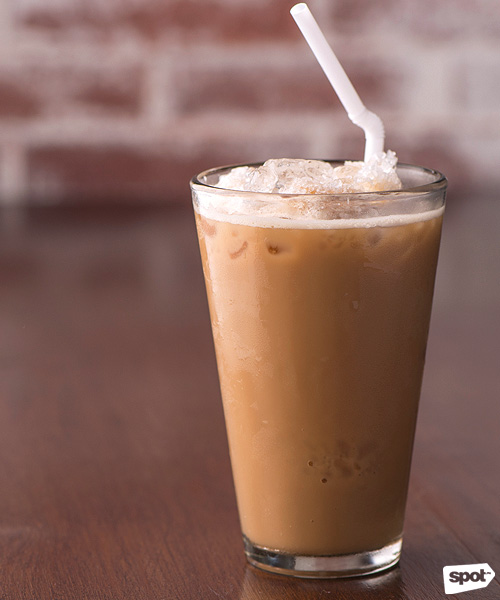 Ca Phe Ice Shaken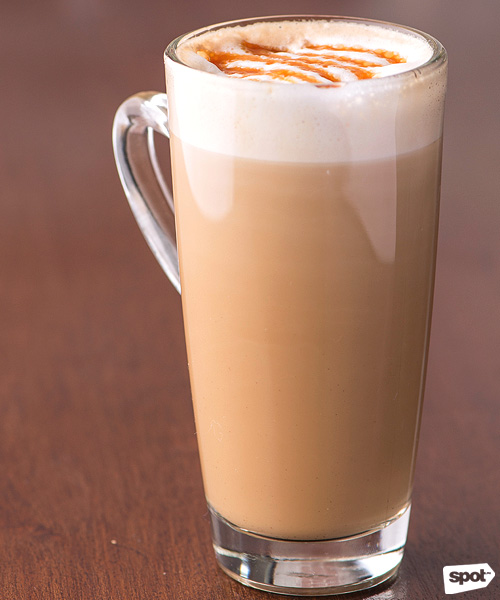 Ca Phe Caramel Macchiato
Another novel feature of Ca Phe is its extended drinks and desserts menu that is ideal for those who don't want anything too heavy. The Ca Phe Viet Nam Nong (P110) is the café's take on the classic Vietnamese coffee, while the Ca Phe Caramel Macchiato (P140), Ca Phe Ice Shaken (P140), and Ca Phe Mocha (P140) are sweeter alternatives, if you want to veer away from traditional espresso beverages such as the Latte (P125) and Americano (P115).
ADVERTISEMENT - CONTINUE READING BELOW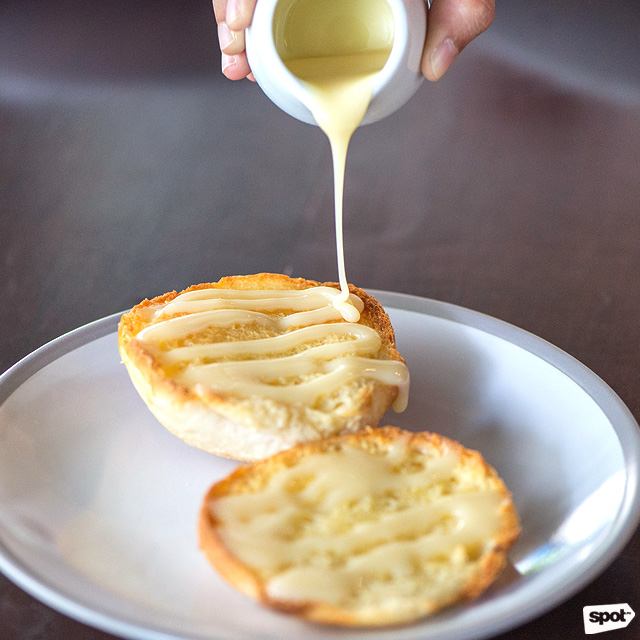 Banh Mi Voi Sua Dac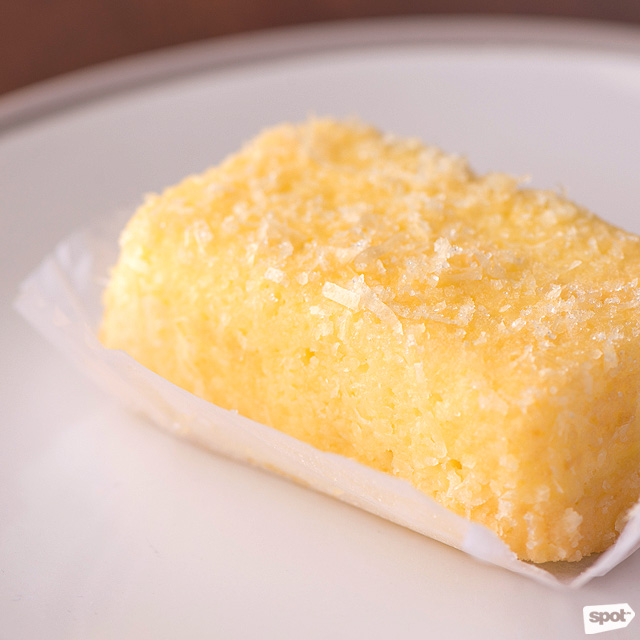 Ba Noi's Special Taisan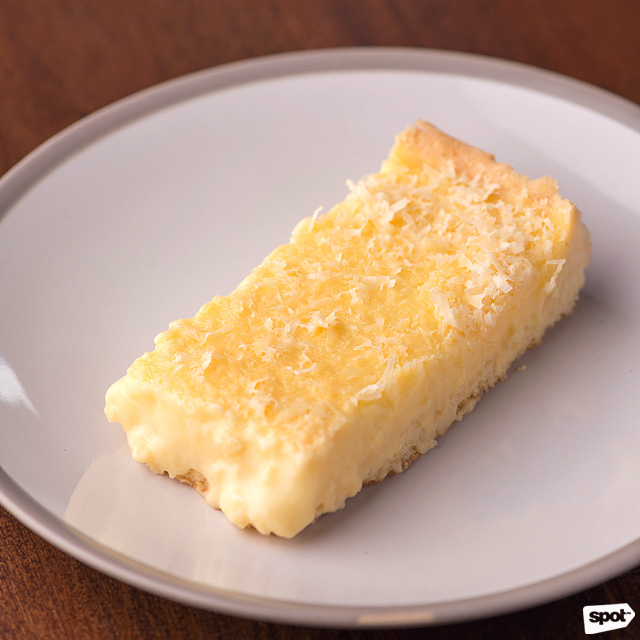 ADVERTISEMENT - CONTINUE READING BELOW
Lemon Cream Bar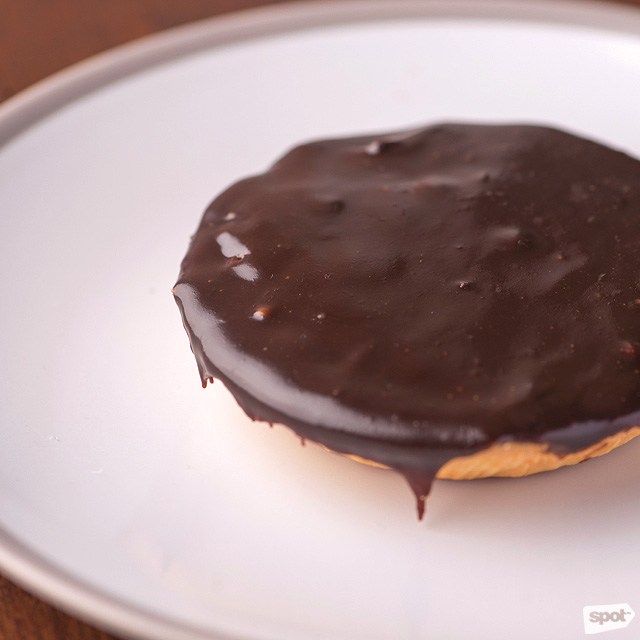 Hazelnut Tart
The Banh Mi Voi Sua Dac (P60/piece) is reminiscent of many Filipinos' favorite snack: pan de sal with condensed milk, except this one is served with two slices of baguette. Ba Noi's Special Taisan (P95) will leave you wanting more as each sponge cake is evenly coated with rich melted butter and just the right amount of sugar, while its Lemon Cream Bar (P150) and Hazelnut Tart (P140) are also worthwhile snack choices.
It seems there's no other place more suiting for Ca Phe than Katipunan. The latest café concept of Ba Noi's is what everyone in the area has been waiting for—a vibrant yet peaceful coffee shop where they could study, meet, or work, and that also serves downright delicious Vietnamese favorites. Need we say more?
Photos by Hans Fausto
Share this story with your friends!
---
Help us make Spot.ph better!
Take the short survey
Load More Stories