The Smoking Joint is the answer to all of life's problems
Good food often is. And, not to be missed: The softest brisket you'll ever have.
The Smoking Joint
Green Sun Hotel, 2285 Chino Roces Avenue, Makati City
Contact: 423-5514
Open from 11 a.m. to 11:45 p.m. (Monday to Thursday), 11 a.m. to 1 a.m. (Friday to Saturday), and 11 a.m. to 10 p.m. (Sunday)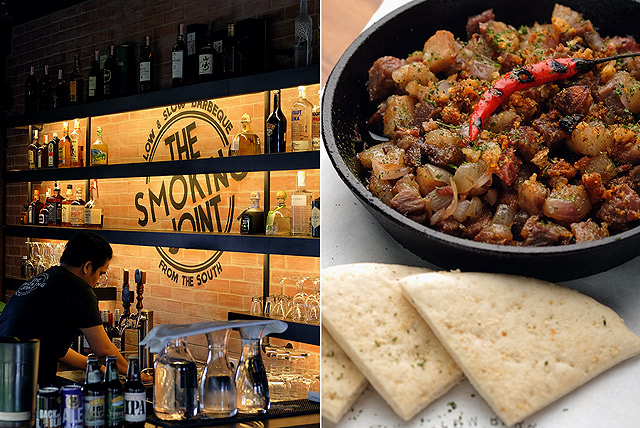 (SPOT.ph) Another day, another smokehouse—however, The Smoking Joint manages to set itself apart without really having to try. For all its dark, minimalist exterior just outside the Green Sun Hotel, it doesn't loom or impose in any way. Actually, if you stick around long enough, it has the potential to be an extension of your own home, especially if you live in Makati.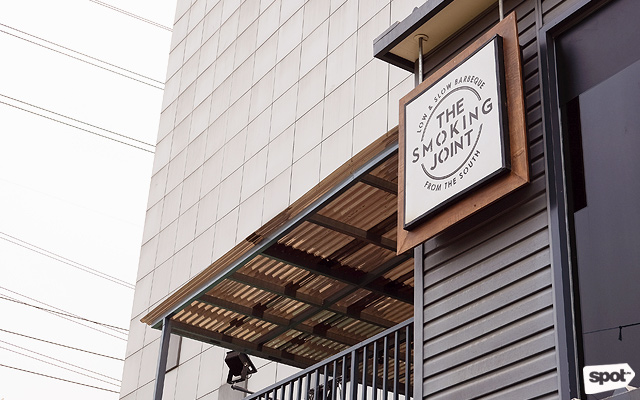 ADVERTISEMENT - CONTINUE READING BELOW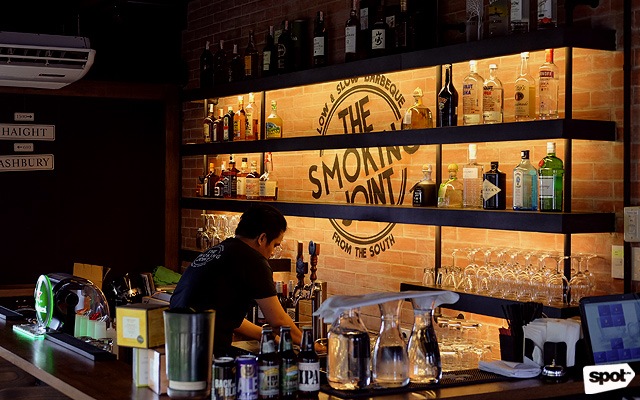 CONTINUE READING BELOW
Recommended Videos
Up and down the sleepy-yet-commercial street of Chino Roces, places tend to close early. But the people at The Smoking Joint describe themselves as—and indeed have grown into—a pre-game kind of place, where the party-before-the-party happens. It's a title well-earned and justified, and yet it's so much more than that, especially where the food is concerned.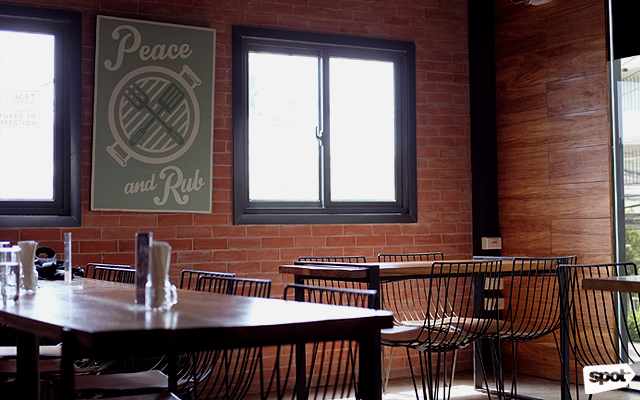 ADVERTISEMENT - CONTINUE READING BELOW
It's easy on the eyes all the way in, featuring what can only be described as the fantastic use of light, shape, and innuendo; some of the chairs have "HOT BUNS" written on them. And, no, you are not allowed to reserve that seat for your crush. That's mildly creepy at best.
Tony Fernando and company, it should be noted, have no interest in competing with anyone. You can hear it when any one of them talks about the food—it's really for the love of it. "Everybody pulls their weight around here," Tony's business partner Bong Donato states, "and nobody holds anything back, because nobody is trying to be better than anyone else—we're a team." And it most certainly translates well.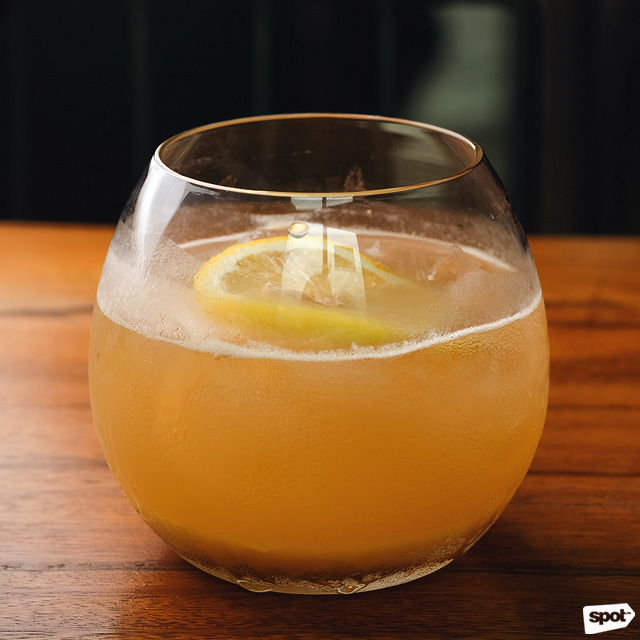 Smoking Gun
If you know what's good for you, you won't start with a drink—but since when have human beings been willingly in touch with their own better judgment? Any of their signature cocktails will sort you out, but we highly recommend the Smoking Gun (P180) and Keep Off the Grass (P250)—vastly different drinks, one leaning sour and the other sweet, but both with that dangerous subtle hit that you don't feel until it's a little too late and you're suddenly glad that apps like Uber and Grab exist. And the Kam Together (P250) is a refreshing little glass of Yes, Please with a hint of bitterness and a decidedly unsubtle Beatles reference.
ADVERTISEMENT - CONTINUE READING BELOW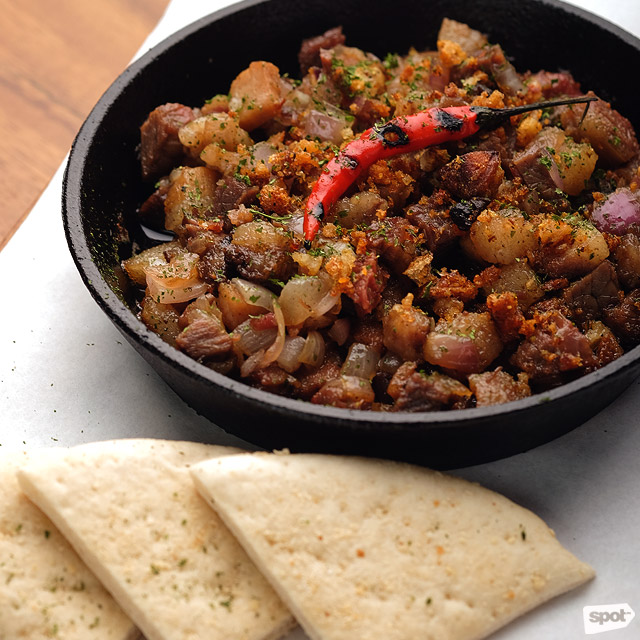 Corned Beef Sisig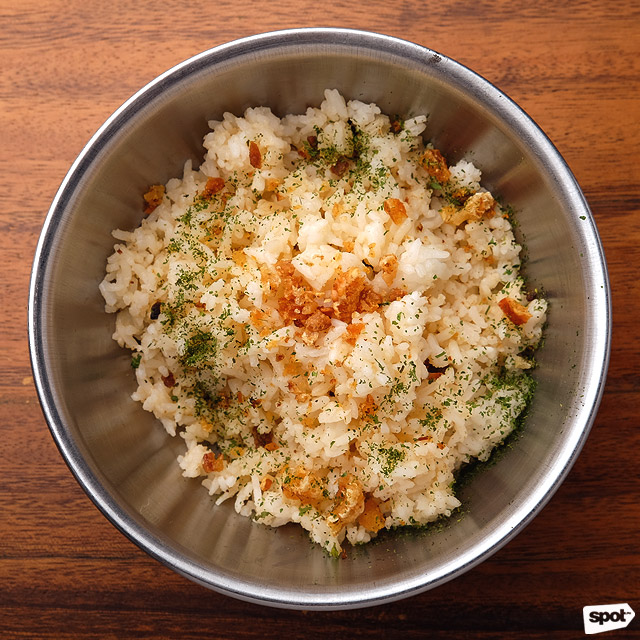 Seasoned Rice
A bit of an insider trick, though: order yourself an ale (P280, any brand) and the Corned Beef Sisig (P355) with a bit of Seasoned Rice (P80), and remember forever thereafter how much of a champion you can be. Because it's that good. And no Filipino can walk away from a salty-sweet-savory little feast like that without feeling absolutely amazing. But, lads, we're just getting started.
ADVERTISEMENT - CONTINUE READING BELOW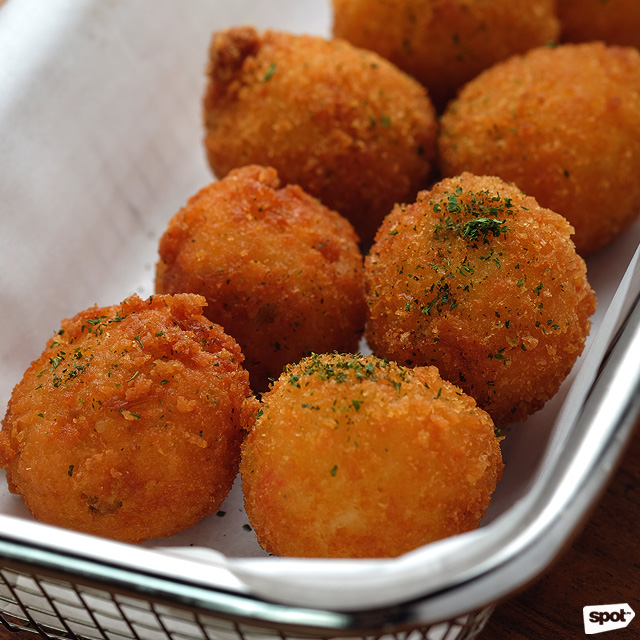 Jalapeño Poppers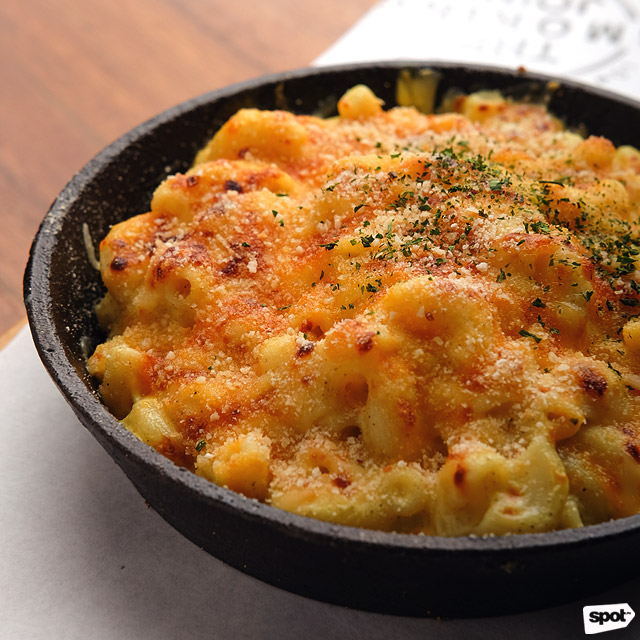 Mac and Cheese
The Jalapeño Poppers (P255) are a pleasant surprise—rice instead of potatoes? Are you kidding?! Apparently not. And it's all crunch and softness and steam and dip and get-your-butt-over-there-right-now. If you're lacking sunshine in your life, then it'll be the Mac and Cheese (P155) for you. It's anything anyone could ever want in the classic Thomas Jefferson invention, and whatever your feelings about America right now, we say God bless 'em just for this. But then, of course, you could forget all about presidents for a minute and be the Lord of the Fries (P145). Because fries.
ADVERTISEMENT - CONTINUE READING BELOW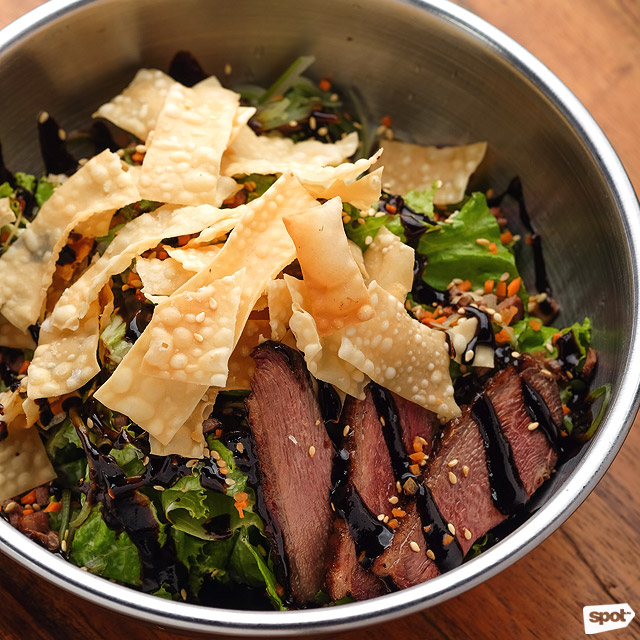 Duck Salad
Now listen very carefully. Have you ever had Duck Salad (P285)? Yes? No? Either way, you should have this one. Don't ask, it's impertinent to question perfection. We hate to sound like a fast-food commercial, but it actually does have lashings of tender duck over about a third of your recommended daily amount of greens—so that's sorted—and a sprinkle of wonton crunch, all with that nigh-indescribable dressing that you've just got to eat to believe. See? Commercial. Already. And we haven't even gotten to the main event yet.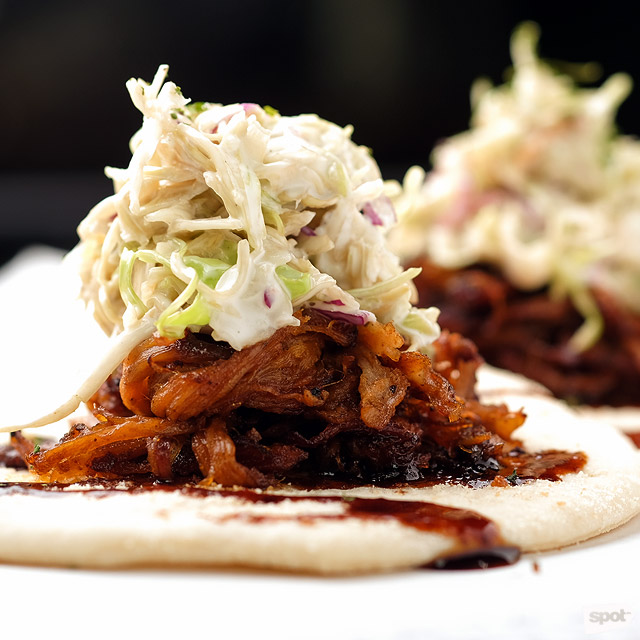 ADVERTISEMENT - CONTINUE READING BELOW
Pulled Pork Sandwich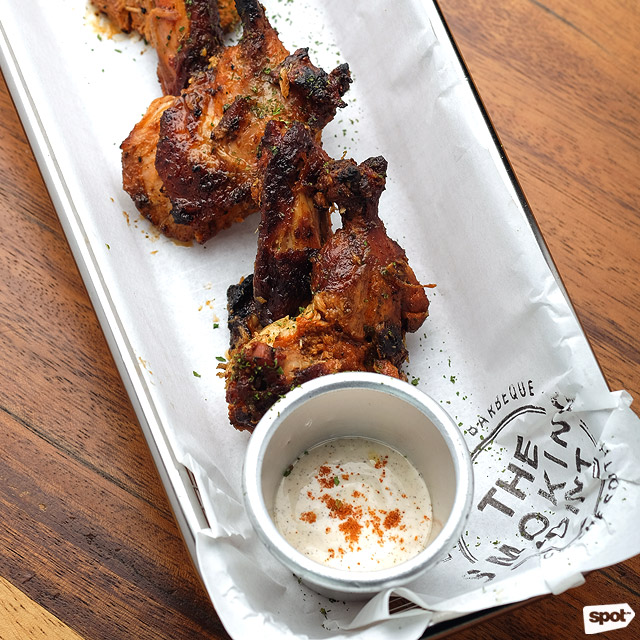 Smoked Wings
The Pulled Pork Sandwich (P195) is the kind of thing you can still enjoy even when you're unreasonably full. Their in-house Flat Pan de Sal (P20) is the perfect foil for most of their meat items, and thank god, it's available as a side. And don't get us started on the Smoked Wings (P335). That bark is everything. And that sauce could easily appeal to everyone's inner Kapampangan, but don't take our word for it.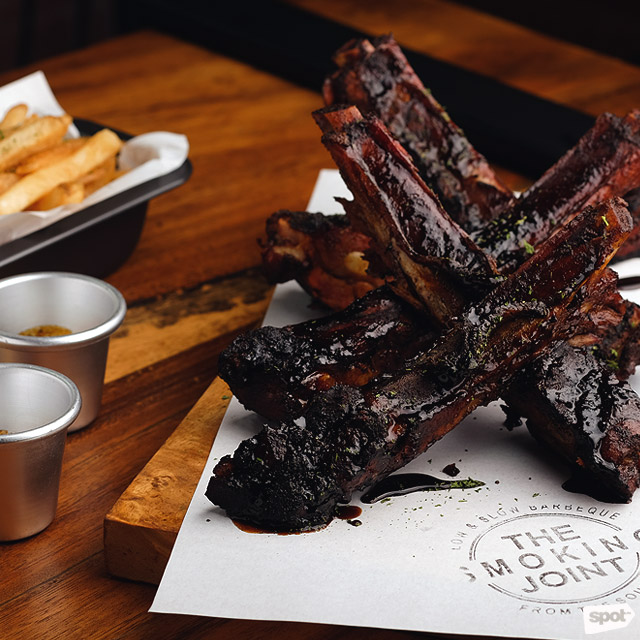 ADVERTISEMENT - CONTINUE READING BELOW
Ribs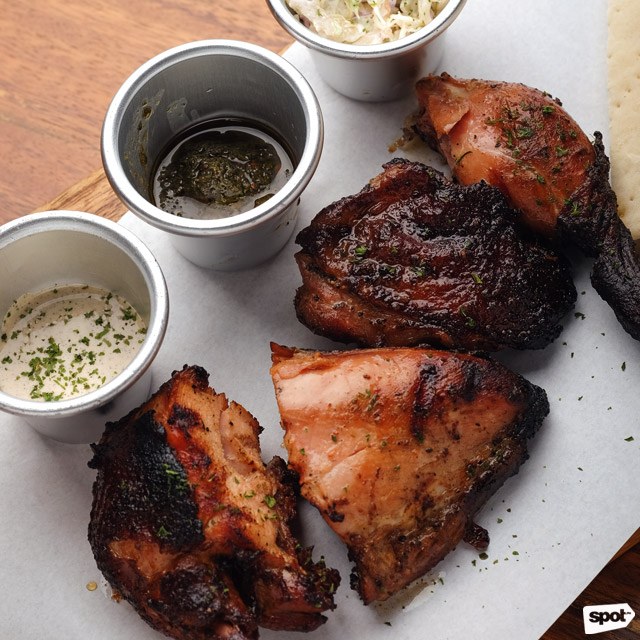 Chicken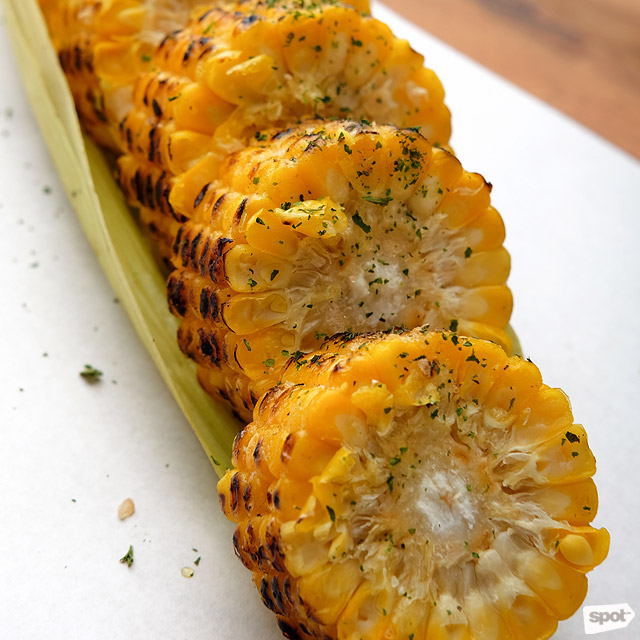 Corn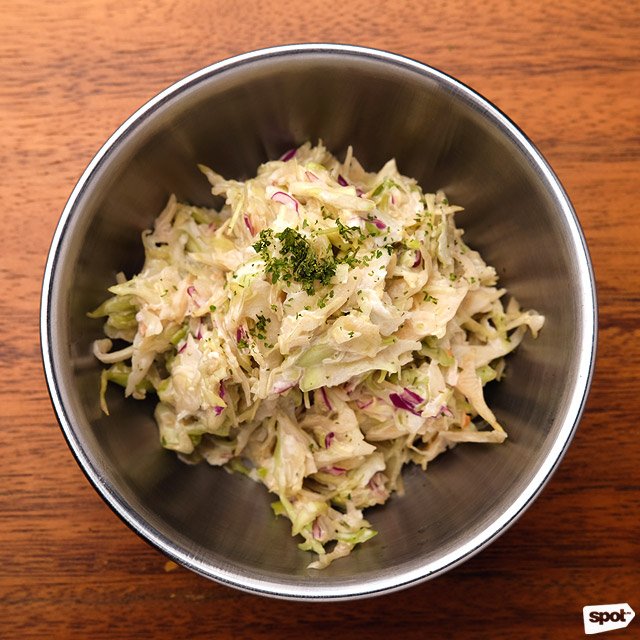 ADVERTISEMENT - CONTINUE READING BELOW
Coleslaw
The Ribs (P625/half) hold their own, quite literally. "We wanted it to hold its shape but still be tender," muses Tony, "so it doesn't completely fall apart when you stick in your fork." It's either that or the Chicken (P475/half), really, then you get yourself some Corn (P125) or Coleslaw (P95)—the classics, of course—and prepare to have a smug look on your face for the rest of the day.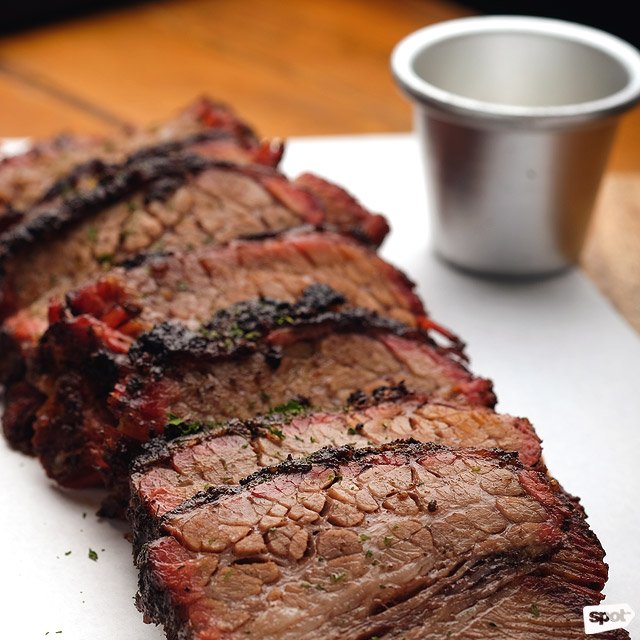 Brisket
But to keep that smug look on for the rest of the week, get the Brisket (P635/half). Whatever they do to it, and we couldn't possibly tell you, it comes out as something that can only be described as beef turned into cream that's only just been reconstituted. It is barely meat anymore. It is unbelievably soft—not even tender. Soft. Soft as the day is long. Get it in your system immediately. That is our official diagnosis.
ADVERTISEMENT - CONTINUE READING BELOW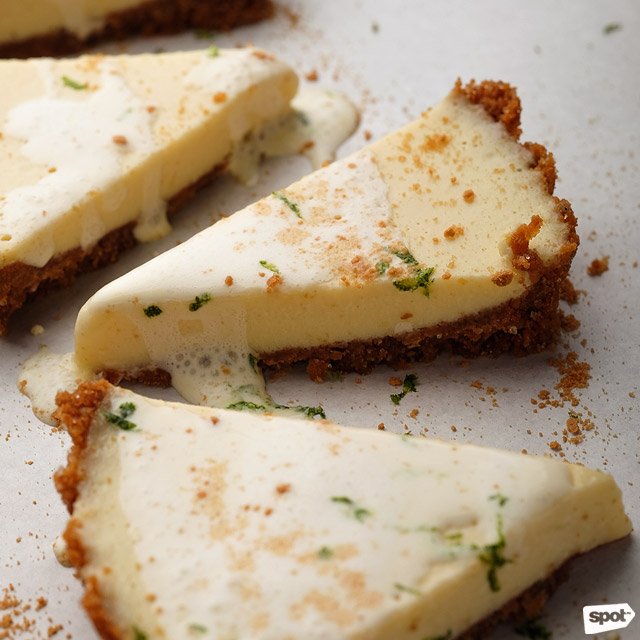 Calamansi Cream Pie
There is currently a lone little dessert, but don't let its solo flight put you off. The Calamansi Cream Pie (P150) is a slice of refreshing sweet that you didn't know you needed in your life. It's not too bitingly acidic, and not sugary or syrupy in any way—and again, an ale might be in order.
Overall, we'd say that The Smoking Joint is where you go to get food that makes a bad day all right and a good day even better.
Photos by Majoy Siason
Share this story with your friends!
---
Help us make Spot.ph better!
Take the short survey
Load More Stories