Why The Dalag Deserves Your Attention
Here's why, and where, it's worth trying.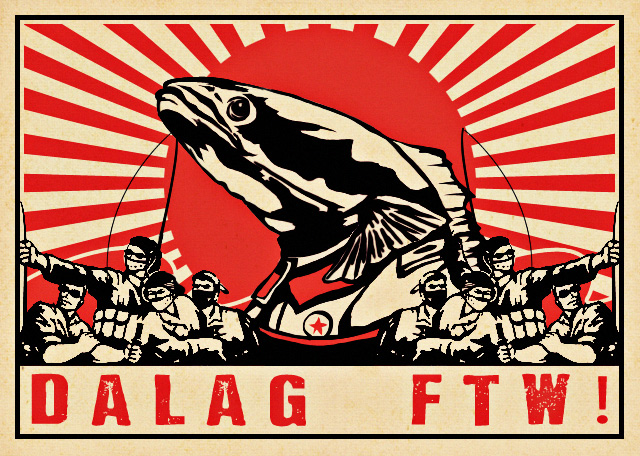 (SPOT.ph) The tale of dalag and its ilk is a delicate matter. In several communities across the Philippines, dalag is a delectable delicacy: its gelatinous head and cheeks are cherished fare (similar to the way the lapu-lapu's or garoupa's cranial parts are favored in Chinese gastronomy). Its firm and affable flesh inspires praise among enthusiasts.
To the uninitiated, it is a nefarious and unfortunate nuisance. Several years ago, its identical relation, the Northern snakehead (Channa argus), was found in several locations in the United States. Popular among Asian immigrant communities, the native of China, Russia, and Korea was likely introduced either as a food fish or pet. Whatever the reason behind its introduction to American waters, it is easy to understand why locals perceive it as a rude intruder. Without having natural predators of their own, they pose a threat to local ecology and according to a 2004 NBC report, "Snakeheads can also survive several days out of water if they are kept wet. The fish have earned the nickname 'Frankenfish' because of their ability to survive, even after extreme measures are taken to eradicate them." Aptly put, one man's nemesis is another's meal.
ADVERTISEMENT - CONTINUE READING BELOW
Rizal, Rust, and Rumors
In Rizal, the province east of Metro Manila, dalag or snakehead murrel (Channa striata, Ophicephalus striatus) is a focal component of local fare; it is thus an inflection of local life.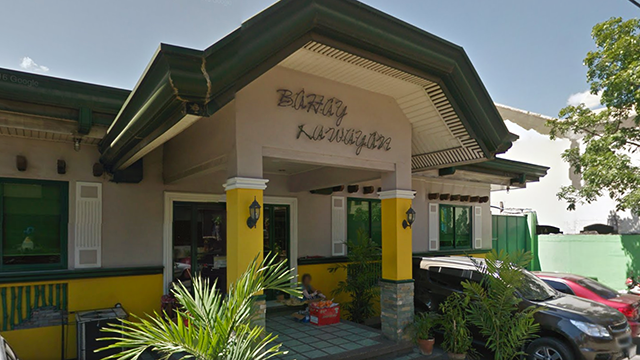 CONTINUE READING BELOW
Recommended Videos
A relaxed one-hour Sunday drive or G-Liner commute away from the capital brings the weekend epicure to Taytay, a municipality in Rizal that sits along the banks of Laguna de Bay. Taytay old-timer restaurant Bahay Kawayan serves dalag five ways—all of which warrant Slow Food romanticisms in their tacit simplicity: sinigang sa miso, crisp pinirito, gingery pesa, pinangat, and inihaw. Apart from the cursory condiments found on Filipino tables, Bahay Kawayan also offers cloudy fish bagoong—as a dip with calamansi or dribbled à la colatura on the food. The place also prepares kanduli or Manila sea catfish or hito, and the indelicate sounding pla-pla in the five different ways.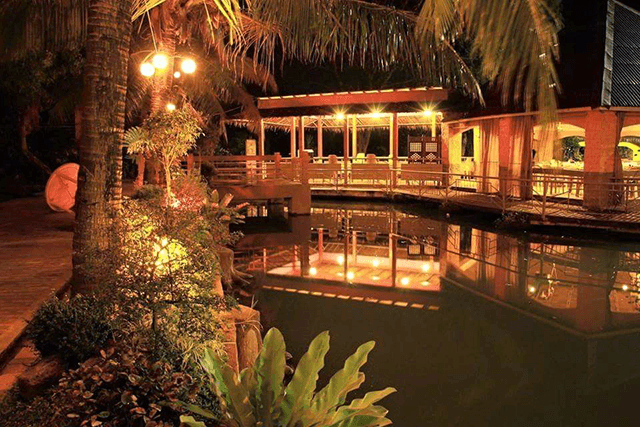 ADVERTISEMENT - CONTINUE READING BELOW
Farther east and deeper into the province, in Pililia, is Bulawan Floating Restaurant. Surrounded by freshwater ponds, Bulawan features fishing with crude bamboo rods before, during, or after meals as part of the experience. They serve dishes similar to Bahay Kawayan as part of their offerings, though their delivery of sinigang sa miso is singular: the tomatoes are blended, in contrast to being sliced and abandoned, into the smooth, silken fermented soy broth providing the rendition a creditable rust-tinted diacritic.
For those in search of alternatives to perennial palengke fare but have had their fill of cream dory (occasionally sanitized as cobbler fish and currently a metonym for fish fillet), bangus (vulnerable to off-flavor causing phytoplankton), and tilapia (way too many rumors surrounding worms); dalag and other freshwater fish are palpable palatable options. Also, the practice of dalag cooked within minutes of being butchered (restaurants and markets store them live) always assures freshness.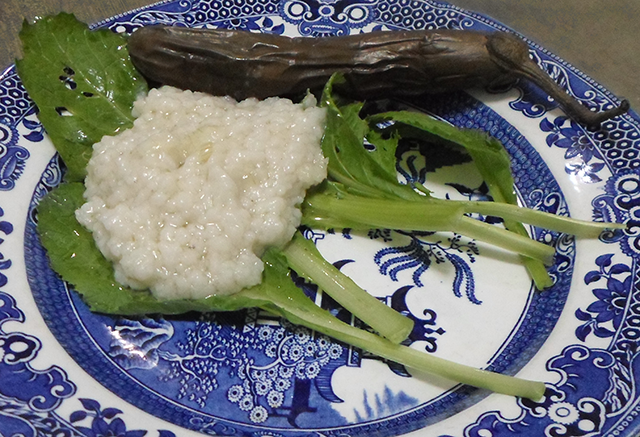 ADVERTISEMENT - CONTINUE READING BELOW
Buro
Bulacan, Cotabato, and Karma
Our snakehead murrel is not only enjoyed by the lake Tagalog, but by Tagalogs of Bulacan as well. Bulacan's tribute to bulig, as it is also known in the area, is buro. Slices of the filleted fish are mixed with salted rice and angkak—a colorant yeast related to the Japanese koji. The mixture is left covered in tepid tropical conditions. The duration depends on preferred taste and flavor variations, and the longer the mixture sits, the more intense the fermentation—making buro sharper and tarter as time passes.
It seems that dalag lends itself well to fermentative undertakings. In almost every market in Cotabato is a stall that sells tinapayan, the Maguindanaon analogue to Bulacan's buro. Making tinapayan is a protracted process. Freshly caught dalag or haluan in the Maguindanaon tongue is sliced open, salted, and sun-dried to become pangus, a stockfish similar to the Tagalog daing or Hiligaynon uga. Pangus is then mixed with mildly saccharine fermented rice called tapay, along with a bit of water, lemongrass, and chunks of galangal. After a few days of sitting, everything is sautéed in coconut oil. And if the Maguindanaon has haluan, then the Malay has ikan harwan. Even though Western science hasn't caught up with the concept (and it may never will), ikan harwan is a celebrated postnatal restorative in the Malay world. Taking it and its broth is said to have salubrious properties that hasten the healing of whatever scars a mother sustained during childbirth.
ADVERTISEMENT - CONTINUE READING BELOW
The appreciation of the food that we have in our markets and on our plates also suggests the scrutiny of our surroundings and relationships we foster with our sources of food. The U.S. has snakehead as their frankenfish, while here in the tropics, we are faced with a frankenfish of our own. The janitor fish has been introduced into our waters, and through some sort of karmic motion it poses a threat to the survival of native fish like dalag.
While it is to dismiss the dismay of Americans with their frankenfish—the Northern Snakehead is edible after all, we may be faced with a conundrum congruent to theirs. With all the loathing directed towards dory, are we ready to replace it with janitor fish fillet? Besides, the alien (and alien-looking) janitor fish may be the long-overdue nudge in the evolution of our cuisine—think janitor patis, kinunots, tinolas, et cetera; to quote New York Times Food Editor Raymond Sokolov: "Cuisines evolve almost instantly when two cultures and their ingredients meet in the kitchen, and old cuisines never die, they add new dishes and ingredients to old recipes."
Bulawan Floating Restaurant is at KM 59, Manila East Road, Pililia, Rizal. They serve dalag in various ways: Pinirito, Inihaw, Sinigang sa Miso, Pesa at P48/100 grams. Kanduli is served as Pinirito, Inihaw, Sinigang sa Miso, or Pesa at P44/100 grams.
Bahay Kawayan is at Ilog Pugad, Manila East Road, San Juan, Taytay, Rizal. They serve dalag in various ways: Sinigang sa Miso, Pinirito, Pesa, Pinangat, Inihaw at P215/500 grams. Kanduli is served as Sinigang sa Miso, Pinirito, Pesa, Pinangat, or Inihaw at P175/500 grams.
ADVERTISEMENT - CONTINUE READING BELOW
Share this story with your friends!
---
Help us make Spot.ph better!
Take the short survey
Load More Stories