New Restaurant Alert: Chao Chao Gyoza at Bonifacio Global City
Ain't no party like a gyoza party.
Chao Chao Gyoza
G/F W City Center, 7th Avenue corner Lane Q, Bonifacio Global City
Contact: 552-3605
Open daily from 11 a.m. to 11 p.m.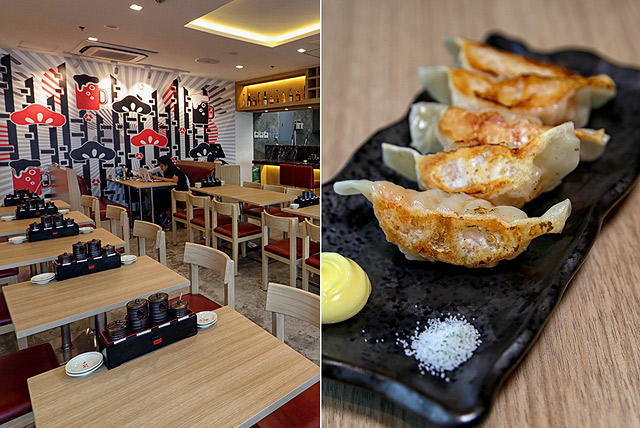 (SPOT.ph) Sometimes, all you need to relax is a cold bottle of beer and...a plate of gyoza? Well, why not? That's how Chao Chao Gyoza has been doing it since they opened in Osaka back in 1999. Chao Chao Gyoza is generally considered a pleasant surprise by people who happened to stumble upon it in their travels throughout Japan, but it's not much of a secret; it has 40 branches throughout Japan and is a two-time winner of a Japan-wide gyoza competition. It was only in 2016 when they began to expand internationally, opening a branch in Wan Chai, Hong Kong. This year, it's the Philippines' turn. The first branch opened in BGC on March 19, with a second branch immediately following suit in McKinley Hill.
ADVERTISEMENT - CONTINUE READING BELOW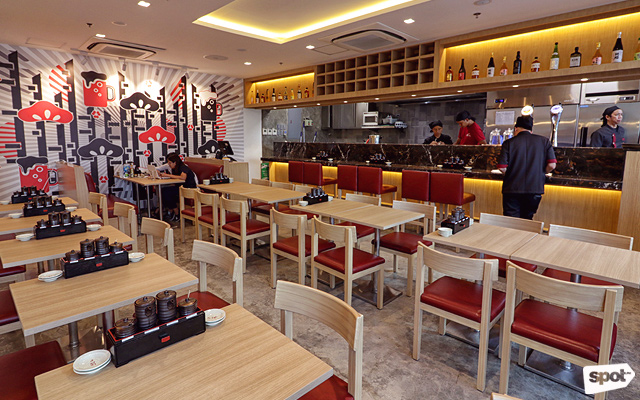 Quality is the key to making gyoza. Chao Chao Gyoza makes sure to follow what they call the "Golden Ratio of 2:8" for the skin and the stuffing, keeping the wrapper as thin as possible so the flavor shines through with every bite. Effort was also made to keep the taste of the food consistent with what you'll find in the Japan branches. The staff of Chao Chao Gyoza trained in Japan for about a month and chef Tomohiro Otsuka from Japan was on hand for a while to oversee the operations and make sure that the staff has the gyoza-making method down pat. They also don't cut corners when it comes to ingredients; right now, every item on the menu is made with ingredients shipped fresh from Japan.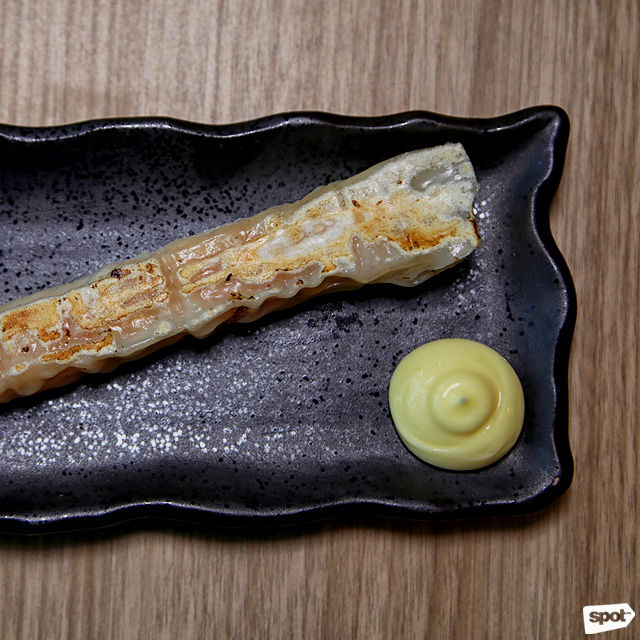 ADVERTISEMENT - CONTINUE READING BELOW
Long Stick Gyoza with Crab and Shrimp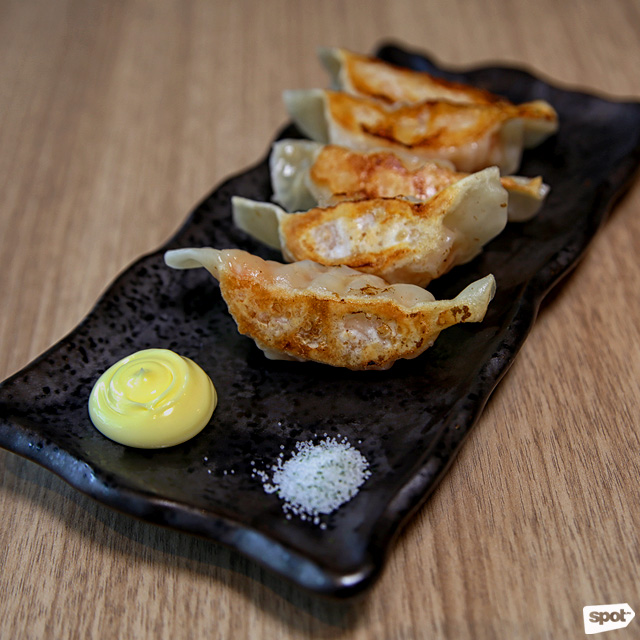 Shrimp Gyoza
The Philippine menu features a total of 10 types of gyoza, and it's interesting to see how Chao Chao Gyoza was able to turn what seems like a simple dish into something different. The Long Stick Gyoza with Crab and Shrimp (P300/stick, P480/two sticks) is a solid treat for seafood lovers, while the Shrimp Gyoza (P380) is almost bursting with a pretty substantial amount of shrimp and is best paired with mayonnaise.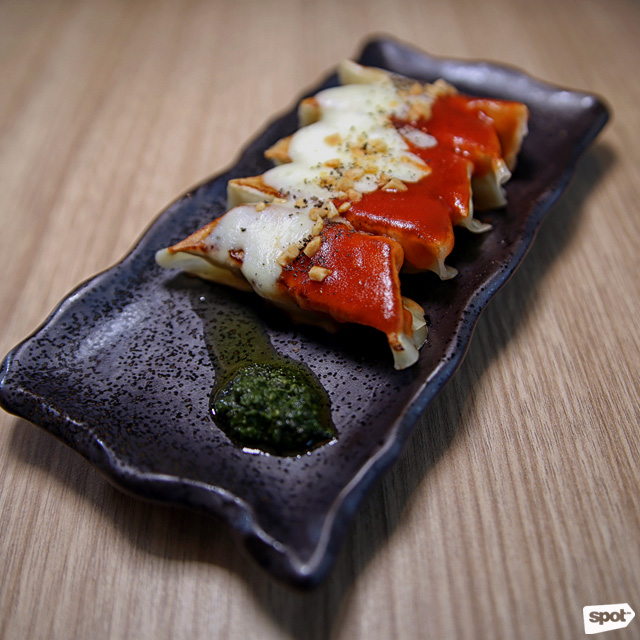 ADVERTISEMENT - CONTINUE READING BELOW
Onion Gyoza with Tomato Sauce and Mozzarella Cheese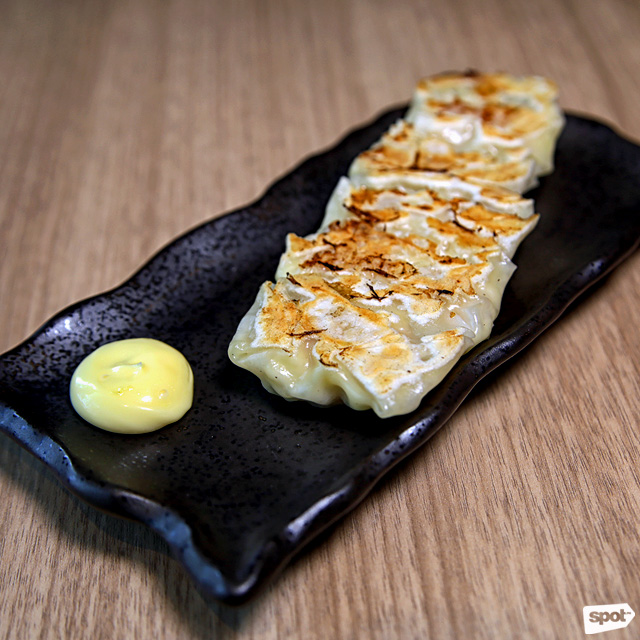 Chicken and Mozzarella Cheese Gyoza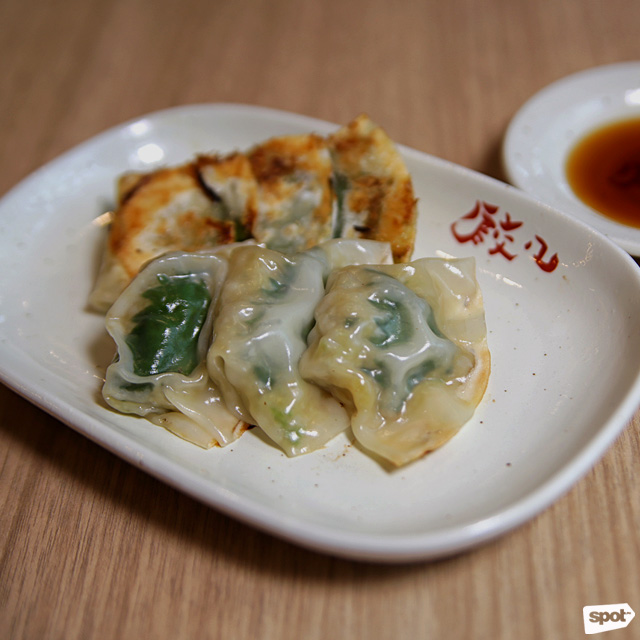 Shiso Green Perilla Gyoza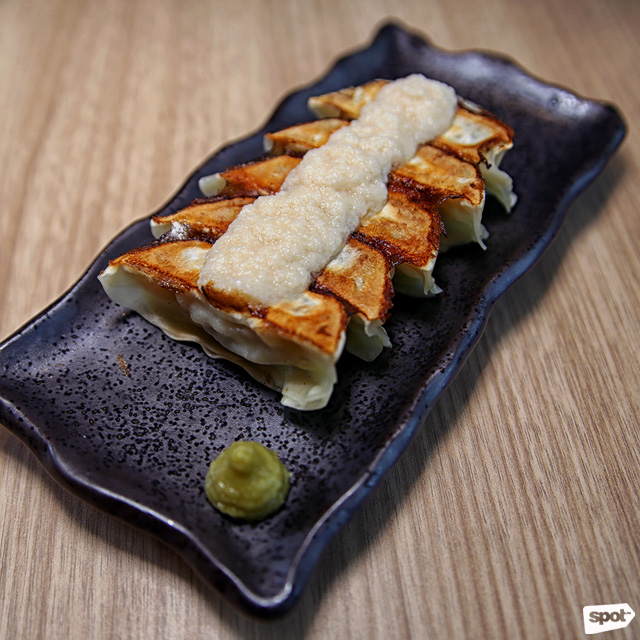 ADVERTISEMENT - CONTINUE READING BELOW
Onion Gyoza with Grated Yam and Wasabi
Other flavors are the Onion Gyoza with Tomato Sauce and Mozzarella Cheese (P320), which is served with basil paste, and the Chicken and Mozzarella Cheese Gyoza (P250), which comes with mayonnaise. The Shiso Green Perilla Gyoza (P220) tastes like a lighter option, thanks to the perilla leaf tucked inside each dumpling. For the Onion Gyoza with Grated Yam and Wasabi (P320), just a chopstick tip's worth of the fresh wasabi adds enough heat to each piece.
If you want your gyoza fix on the go, the Shake Shake Mushroom Gyoza (P300) might be the thing for you. You get five pieces of deep-fried gyoza in a paper bag, and you can pour the flavoring of your choice—plum bonito, corn pottage, or butter soy sauce—into the bag, then shake it to make sure the gyoza is evenly coated.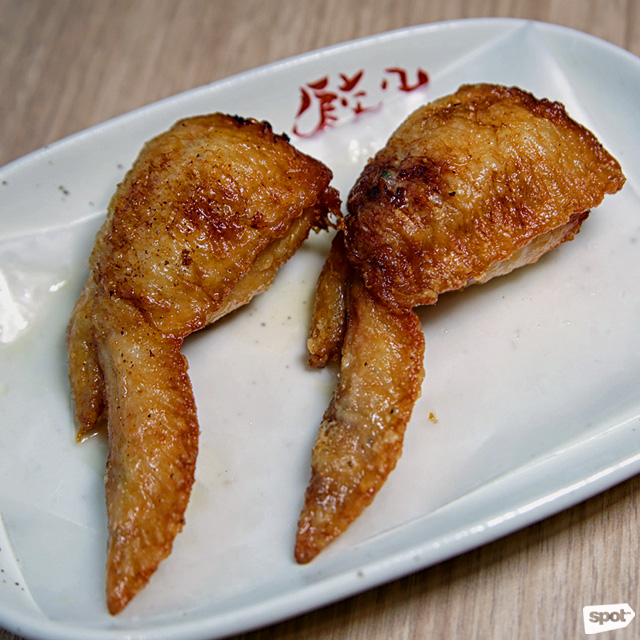 Chicken Wing Gyoza
ADVERTISEMENT - CONTINUE READING BELOW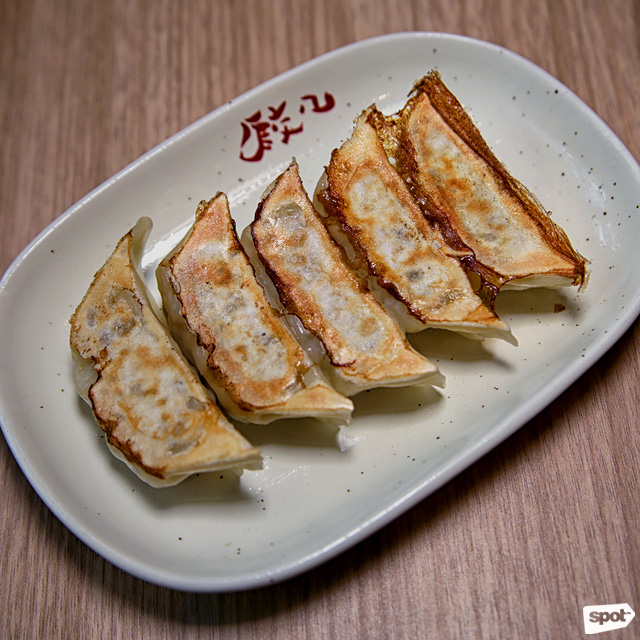 Onion Gyoza
The Chicken Wing Gyoza (P450) might be the most intriguing choice they have. It features only two pieces, but they're stuffed with gyoza, making every bite a juicy mouthful. Other choices such as the Onion Gyoza (P270) and Mushroom Gyoza (P270) are also available, but note that they're not meat-free options. Vegans and vegetarians may have to wait quite a while before meatless gyoza shows up on the menu.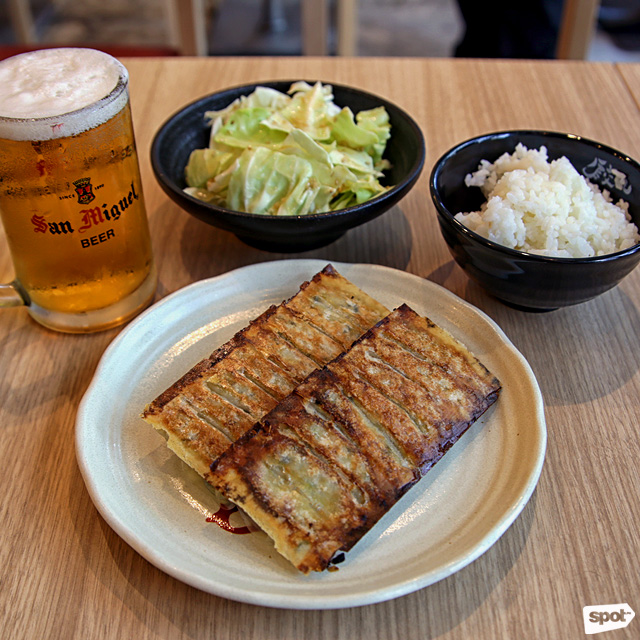 ADVERTISEMENT - CONTINUE READING BELOW
Original Gyoza
It's their Original Gyoza that's the real highlight, showing that the most basic recipe done well can hold its own even with the variety of flavors available. It's presentation that makes it unique; rather than serving it as individual dumplings, you get what looks like a rack of gyoza. Tear off one piece from the block as you go, and they recommend eating it with miso sauce for the dip, but it's rich and flavorful enough even without sauce. One block of the original gyoza costs P200, while two blocks are P380. It's also available as part of a set; P650 will get you two blocks of original gyoza, a side dish, a cup of Japanese rice, and a mug of draft beer or local beer. You can also swap the side dish for another cup of rice and miso soup, but you need to give the side dishes, such as the thick and tasty bean sprouts (P80) and the pickled cucumbers (P80), a fair chance, too.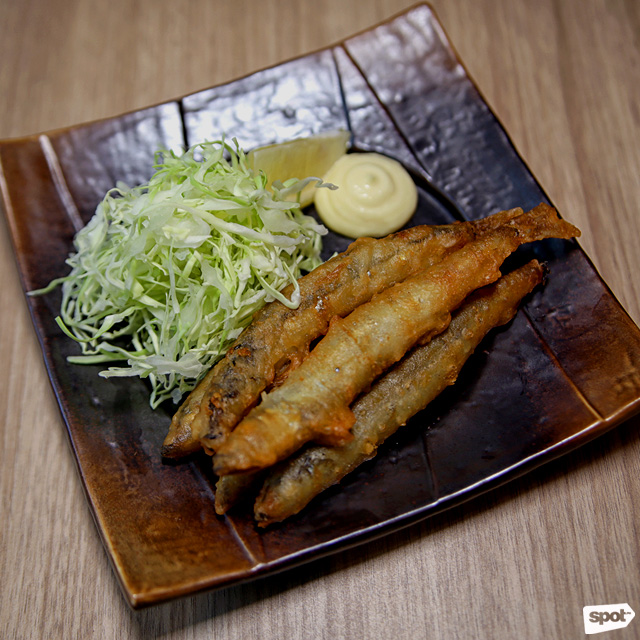 ADVERTISEMENT - CONTINUE READING BELOW
Shishamo Karaage
If the gyoza isn't enough to fill you up, Chao Chao Gyoza also has other dishes available such as the Tako Karaage (P350) and the Shishamo Karaage (P380), which is a deep-fried fish filled with roe.
The vibe of Chao Chao Gyoza's Philippine locations might not be exactly the same as that of its Japanese counterparts, but they're definitely sticking to the same principles of making great, no-nonsense food served with good beer in a chill and cheerful atmosphere.
Photos by TJ Tantiangco
Load More Stories