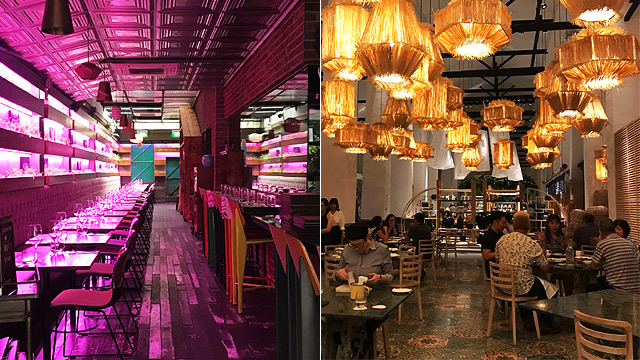 (SPOT.ph) Whether it's peak season or not, thousands of tourists travel to Singapore to get a glimpse of this melting pot of cultures. Despite being the most expensive city in the world (as of this writing), no destination is really unattainable as long as it's visa-free. Filipinos make up a big chunk of Singapore's yearly visitors and it's not surprising why, as both nations share the same devotion to food. Some of the best restaurants and bars in the world are found in the Lion City—it can easily be anyone's jump-off point if they want to explore foreign tastes and cuisines.
For your next Singapore trip, don't miss out on these restaurants to sample the best that they can offer. Let this gastronomic itinerary inspire you and your future travels!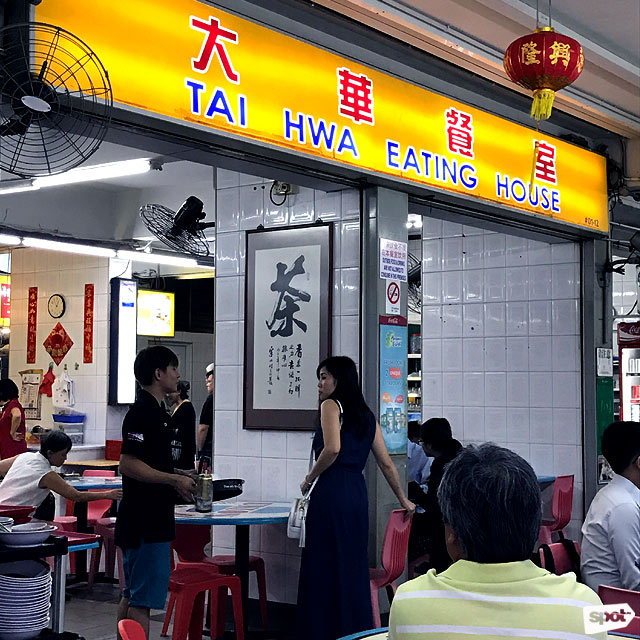 ADVERTISEMENT - CONTINUE READING BELOW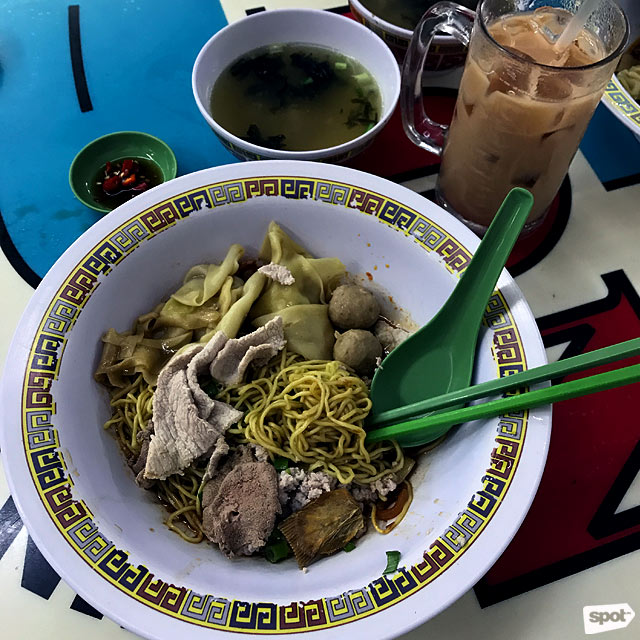 Bak Chor Mee
Hill Street Tai Hwa Pork Noodle
One would not expect a small hawker stall that offers only three items to attract so much attention. Founded more than 80 years ago by Tang Joon Teo, this humble street-food store along Crawford Lane is now run by his second son Chay Seng. Customers usually wait in line for a good 45 minutes to order the famed Bak Chor Mee—well, if your pork noodle dish is the cheapest Michelin-starred meal in the world, then we think it's worth the wait.
Hill Street Tai Hwa Pork Noodle's bak chor mee does not discriminate. From businessmen in spiffy suits to aunties in slippers and teenagers who couldn't care less, you'll see people from all walks of life queuing patiently. For only SG$5 (or P179), one order will get you a hefty bowl of al dente, thin yellow noodles (or mee kia) topped with wonton, lean minced pork, fork-tender white pork slices, pork balls, and slivers of melt-in-your-mouth pork liver. The noodles are tossed in a soy and black vinegar sauce that adds lightness and tang to the dish, and is then garnished with a crispy dried fish to balance the textures. The bak chor mee is typically accompanied with a bowl of clear soup and more black vinegar with chili slices for dipping. Have it with a cool mug of iced teh tarik to complement the heat!
CONTINUE READING BELOW
Recommended Videos
Hill Street Tai Hwa Pork Noodle is at Tai Hwa Eating House, 466 Crawford Lane.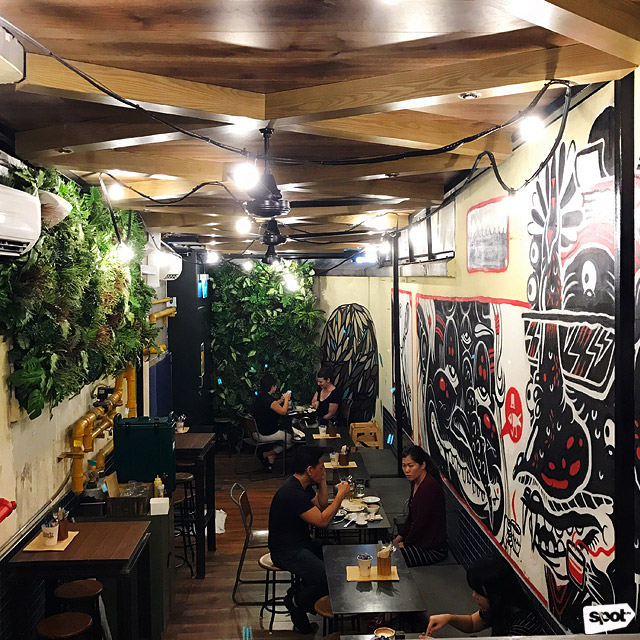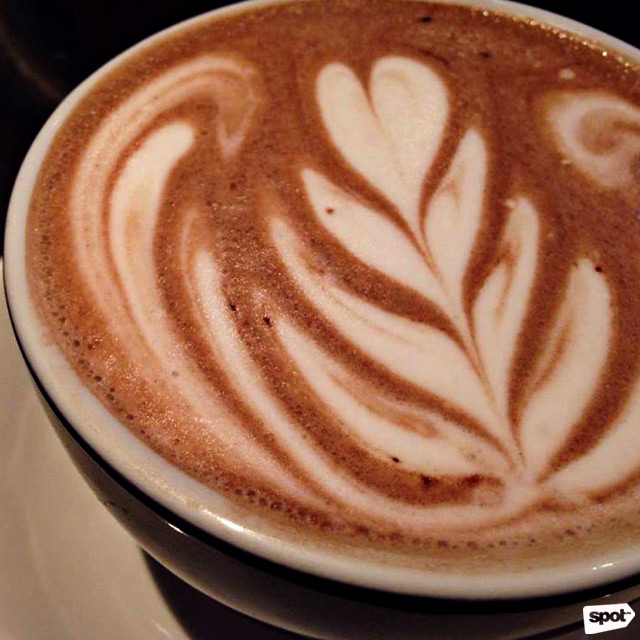 Forty Hands
Rows and rows of Art Deco buildings line the quaint hipster neighborhood of Tiong Bahru. These pre-war apartments, or SIT flats as locals call them, were built by the Singapore Improvement Trust in the 1930s as the country's first public housing estate. Today, it has evolved into an eccentric and lively district brimming with energy thanks to its younger patrons. Look for Yong Siak Street and you'll discover a yoga studio, an indie bookstore, and third wave café Forty Hands.
ADVERTISEMENT - CONTINUE READING BELOW
Although their doors close at 5:30 p.m. (which is pretty early if you're used to Manila time), their all-day coffee and brunch menu are without fail. Order a bowl of their Homemade Granola served with fresh fruit and Greek yogurt for something refreshing, or pair your Hot Latte with a slice of Ondeh-Ondeh Cake. The emerald-colored sponge cake is a modern take of the ondeh-ondeh, which is a traditional green rice cake ball injected with gooey palm sugar and blanketed with grated coconut.
Forty Hands is at 78 Yong Siak Street, Tiong Bahru.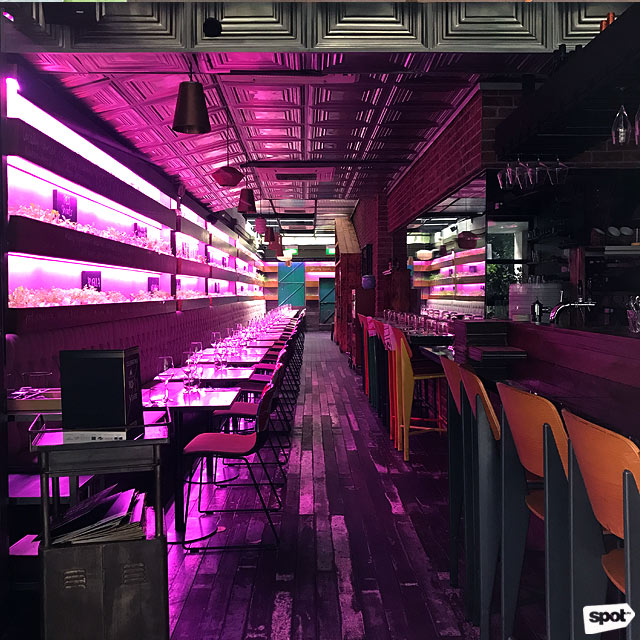 Open Door Policy
Just a little trivia: Singapore imports over 90% of its food from neighboring countries. Located only a few steps away from Forty Hands is Open Door Policy, a restaurant that challenges people to grow their own food and live sustainably. The hole-in-the-wall contemporary European bistro made its way to the Michelin Guide in 2016. Meanwhile, it also serves as the playground of Executive Chef Ryan Clift, who put together its 100% gluten- and dairy-free menu. Give the Warm Chorizo and Octopus Salad a go if you want something light on the tummy. The Maccheroni Pasta is a treat for vegans—it's cooked with a portobello bolognese gratin with a smooth and creamy béchamel sauce.
ADVERTISEMENT - CONTINUE READING BELOW
Open Door Policy is at 19 Yong Siak Street, Tiong Bahru.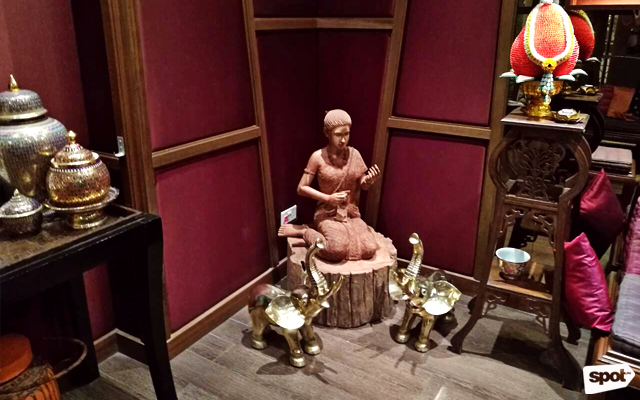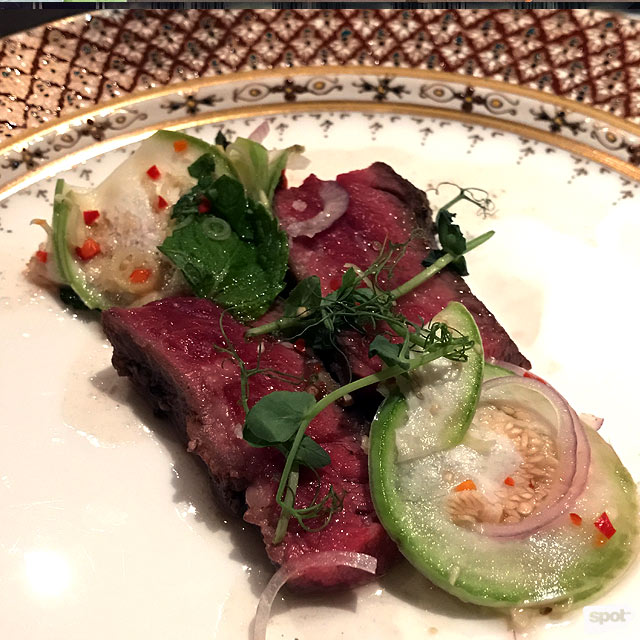 Yum Nua Wagyu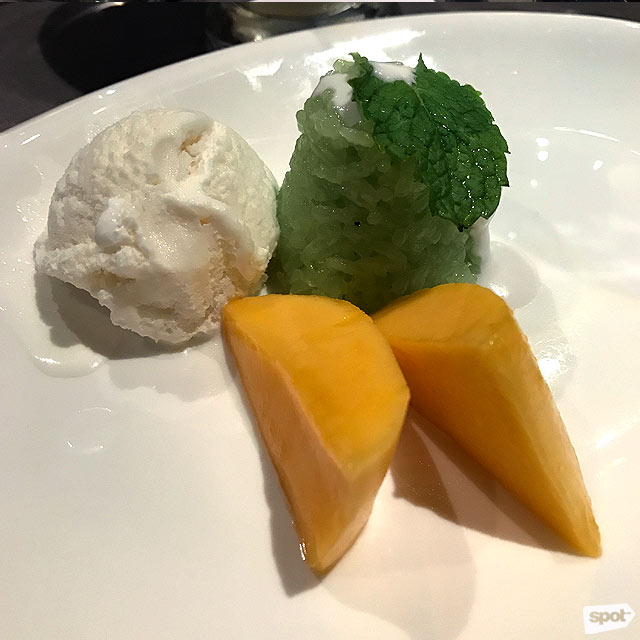 ADVERTISEMENT - CONTINUE READING BELOW
Coconut Sticky Rice
Patara Fine Thai Cuisine
If you're looking for a fine-dining experience, don't miss out on Patara Fine Thai Cuisine helmed by Thailand Iron Chef Thaninthorn Chantrawan or Chef Noom. The inconspicuous restaurant is found at the topmost floor of a not-too-crowded shopping mall along Tanglin Road. At the entrance, golden ornaments and animated embellishments from Thailand will greet you, while farther inside, the dining area evokes a sense of elegance that's reflective of the restaurant's traditional yet innovative dishes.
For starters, sample its Goong Sarong, or spice-marinated crunchy fried prawns enclosed in a buttery filo pastry with chili and velvety avocado mousse on the side. Order the Yum Nua Wagyu, a strip of Wagyu beef with a drizzle of tangy Thai aubergine chili and lime dressing, if you want something richer. Meanwhile, the Seekrong Gae is a juicy grilled rack of lamb that's perfectly seasoned with a special blend of Thai herbs and spices. Finish off with Patara's signature Coconut Sticky Rice served with a slice of sweet mango and a scoop of refreshing coconut ice cream.
Patara Fine Thai Cuisine is at Tanglin Mall, 163 Tanglin Road.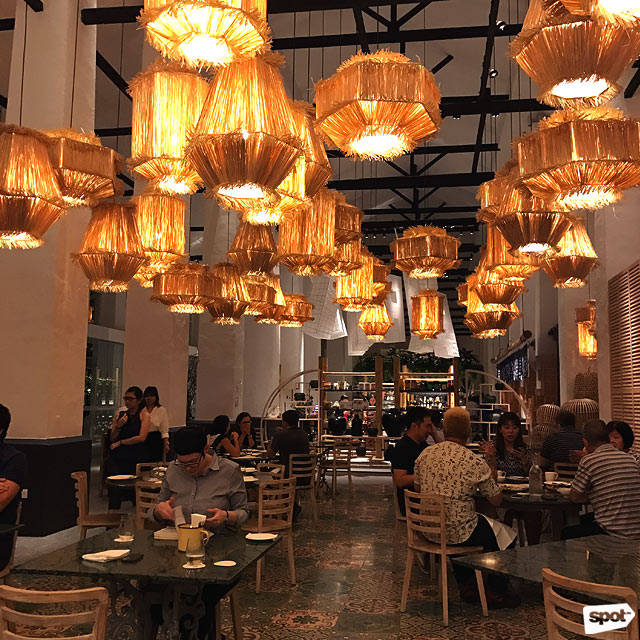 ADVERTISEMENT - CONTINUE READING BELOW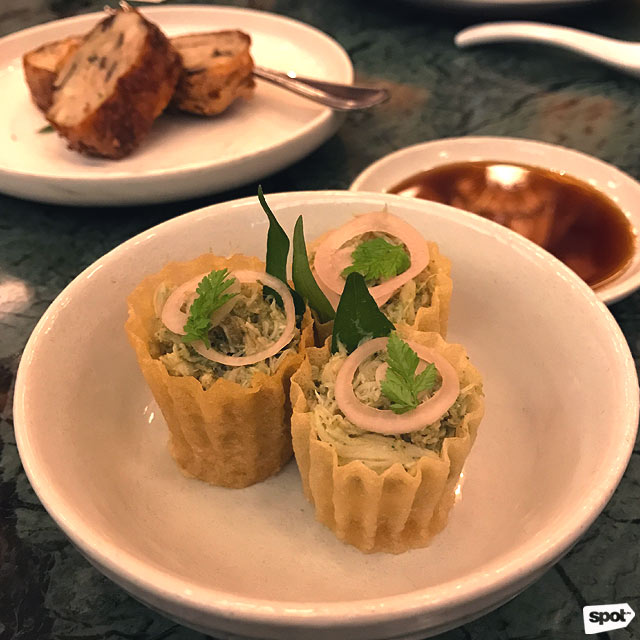 Homemade Kueh Pie Tee Shell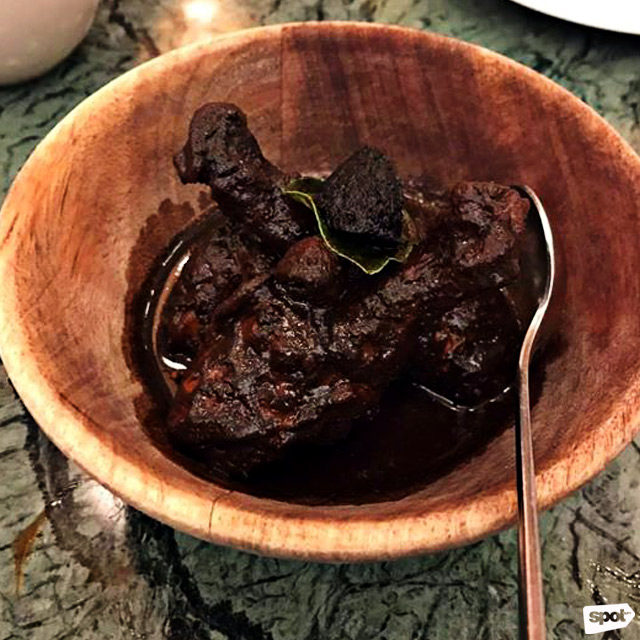 Buah Keluak of Braised Local Chicken with Black Nut Sambal
Candlenut
Candlenut is the world's first Michelin-starred Peranakan restaurant founded by Chef Malcolm Lee and his mother. Peranakan or Nyonya cuisine is a mixture of Malay and Chinese cooking techniques and influences, which Candlenut aims to preserve and elevate. By taking a contemporary approach to the cuisine, the restaurant has gained a following among Singapore's young urbanites. It shares a communal space with three other chic restaurants at the Como Dempsey, a retail-concept store at food sanctuary Dempsey Hill.
ADVERTISEMENT - CONTINUE READING BELOW
Candlenut's specially curated menu includes its best-selling Buah Keluak of Braised Local Chicken with Black Nut Sambal, wherein chicken is simmered in a dark brown broth made of buah keluak (or Indonesian black nut) and classic Asian spices. The result is a robust stew that's characteristic of Chef Malcolm's complex yet back-to-basics style. Try the Homemade Kueh Pie Tee Shell made of crab meat, "Yeye" curry, pickled shallots, and laksa leaf for a finger-licking starter.
Candlenut is at Block 17A Dempsey Road.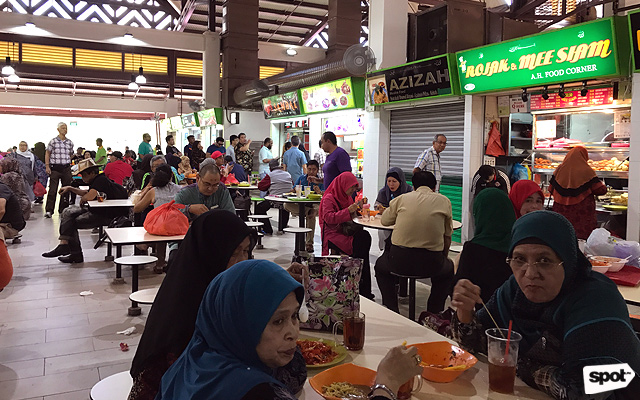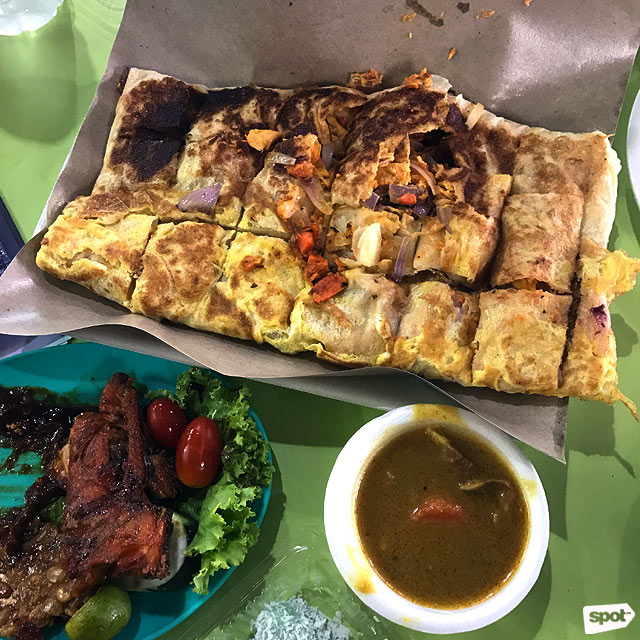 ADVERTISEMENT - CONTINUE READING BELOW
(Top to bottom) Murtabak, Nasi Ayam Penyet
Geylang Serai Market and Food Center
The Geylang Serai Market and Food Center is a food haven that won't hurt your wallet. Located on the second floor of the market, the hawker area is designed for people who want their fill of all of Singapore's different cuisines, from Peranakan to Indian, Malay, and Indonesian dishes. There are more locals than tourists in this street food hall, which makes it a great experience for foreigners who want to immerse themselves in Singaporean culture. Choose from a slew of hawker food stalls and try the Murtabak, a browned and savory stuffed pancake filled with tender chicken or mutton and vegetables, which is typically dipped in a rich curry sauce. On the other hand, the Nasi Ayam Penyet is an enjoyable grilled chicken rice meal served with hot sambal, crisp tempeh, calamansi, deep-fried tofu, and a clear bone broth soup.
Geylang Serai Market and Food Center is at Geylang Road.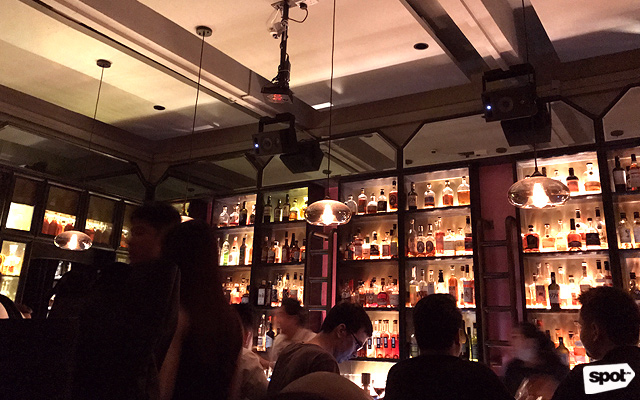 ADVERTISEMENT - CONTINUE READING BELOW
28 Hongkong Street
Camouflaged among the shophouses that line Clarke Quay is a speakeasy that caused quite a stir when it earned the top spot of Asia's 50 Best Bars in 2016. Here, hidden is an understatement—blink and you might miss it. With nothing but a building number ("28") embossed up front, you know you've arrived at 28 Hongkong Street when you see people slyly go in and out its plain, wall-like doors. 28 Hongkong Street's menu is composed of artisanal cocktails with playful names such as Beginner's Luck or Irish Goodbye. The vibe is relaxed and unpretentious yet it attracts and impresses even those who think they're not made for the nightlife. Grab a seat by the bar where you can get up close to the friendly bartenders; one of them is Yoma Rivera, a Filipino who won the Diageo Reserve World Class Contest, a prestigious international mixology competition in 2014. We suggest you plan your visit so you can reserve a table as the bar tends to get packed even on weeknights!
28 Hongkong Street is at 28 Hongkong Street, Clarke Quay.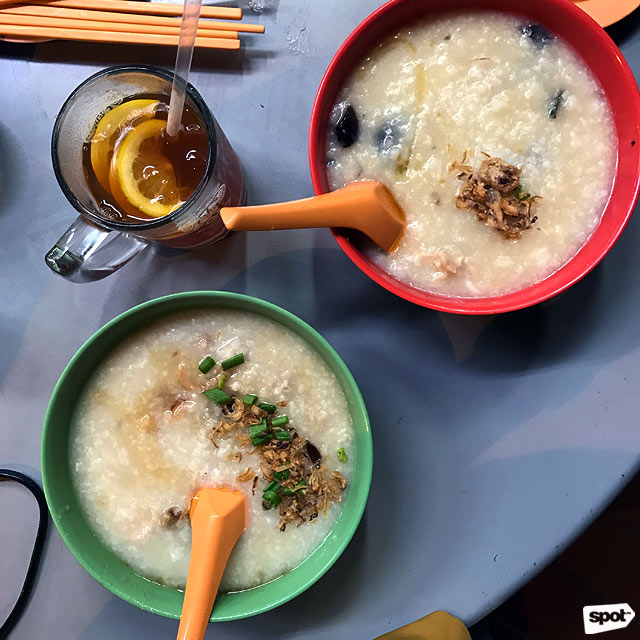 ADVERTISEMENT - CONTINUE READING BELOW
Porridge
Tiong Shian Eating House
Eateries are a common sight in Singapore's Chinatown, but restaurants that are open past 2 a.m. are unusual. Tiong Shian Eating House serves no-frills porridge (or what we know as lugaw) that is perfect for any time of the day. Come here for breakfast or after a long night of drinking to sober up—open until four in the morning, this porridge joint is one of the more popular restaurants in the area. There's a plain variant, but do get the Fish Porridge when you're feeling adventurous and want something bright. The Mixed Porridge will surprise you with each spoonful of thick congee, savory pig liver and intestines, minced pork balls, sliced fish and cuttlefish, as well as cuts of various meats. Pair your steamy dish with a plate of silky soft Tofu that's served with a special tangy sauce to make the experience one for the books!
Tiong Shian Eating House is at 265 New Bridge Road, Chinatown.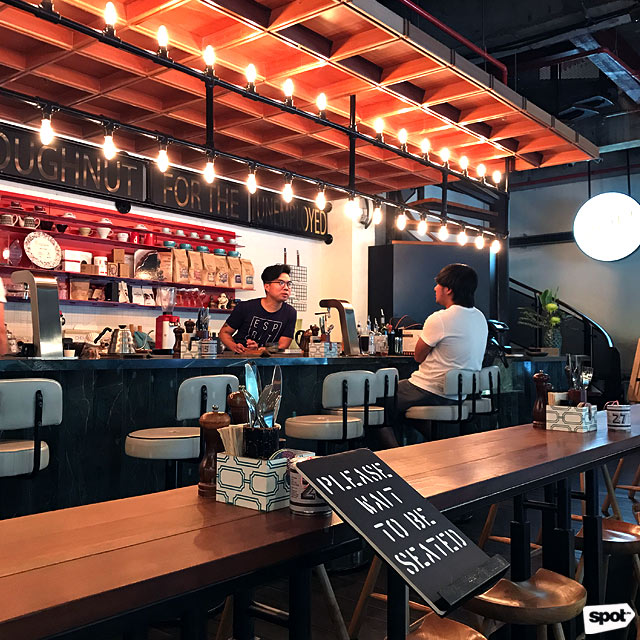 ADVERTISEMENT - CONTINUE READING BELOW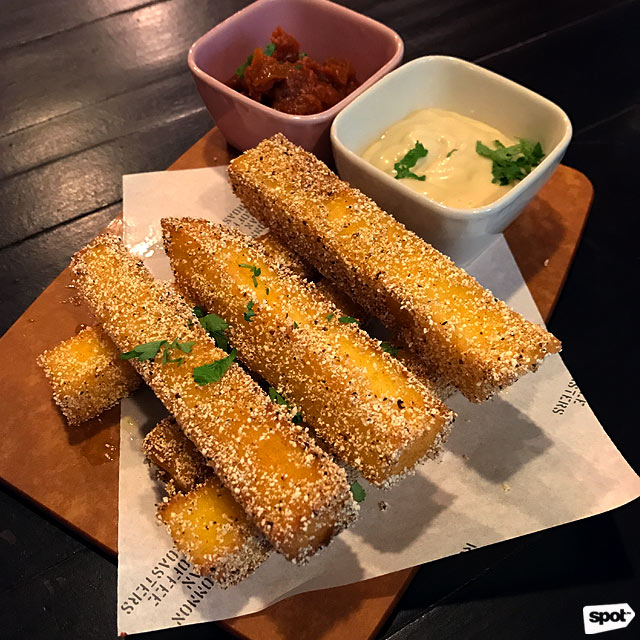 Polenta Truffle Fries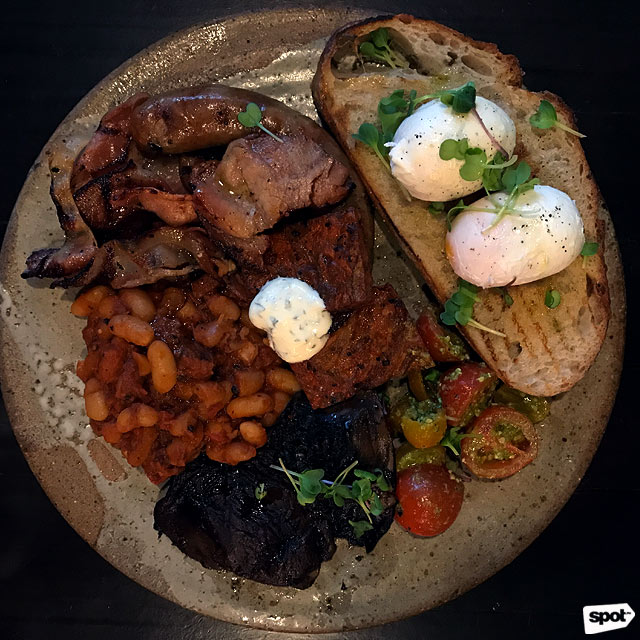 Common Man Full Breakfast
Common Man Coffee Roasters
Singapore's fairly young third wave coffee culture is as lively and vivacious as it gets. That's why no gastronomic itinerary in the city state is complete without visiting at least one specialty café, where the quality of food is as excellent as its artisanal coffee. From the hour it opens to the few moments before it closes its doors, Common Man Coffee Roasters is bursting with customers and their whole-day breakfast menu may perhaps be the culprit. For starters, try the Polenta Truffle Fries, which tastes as decadent as your regular truffle fries without the guilt and calories. Meanwhile, get ready to go all out with a glass of Cold Brew and the Common Man Full Breakfast: two free-range organic eggs, thick-cut bacon, spicy sausage, tomato salsa, chorizo hash browns, sautéed portobello mushrooms, and pork cannellini beans all served with a slice of handcrafted sourdough toast.
ADVERTISEMENT - CONTINUE READING BELOW
Common Man Coffee Roasters is at 22 Martin Road.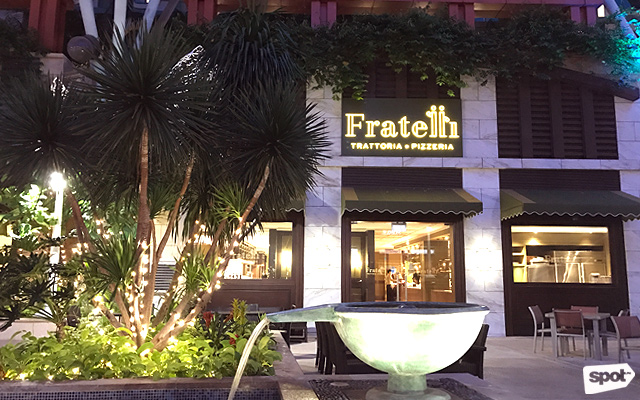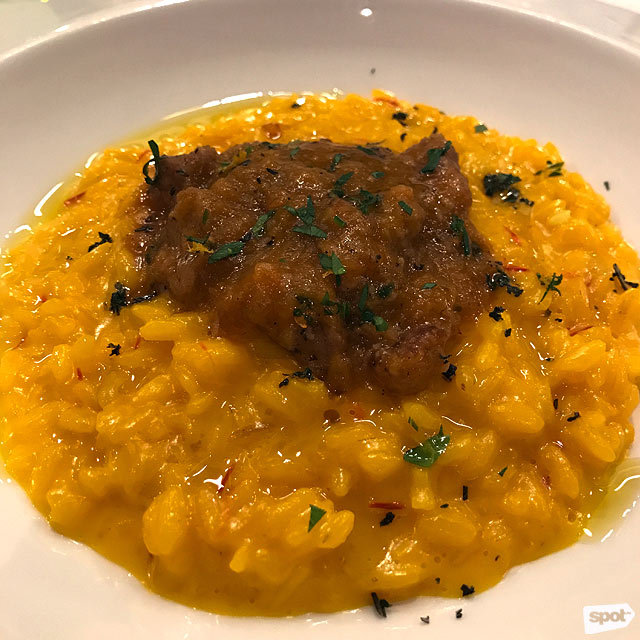 Risotto Alla Milanese with Ragout Di Ossobuco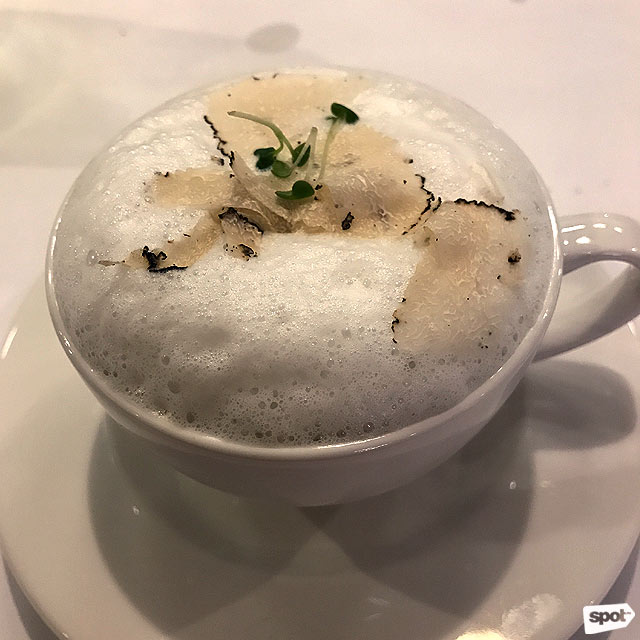 ADVERTISEMENT - CONTINUE READING BELOW
Cappuccino Di Porcini E Tartufo
Fratelli Trattoria + Pizzeria
If you didn't know, "Fratelli" translates to "brothers" in English. The name couldn't be more apt for a sophisticated Italian restaurant owned by two Michelin-starred chefs, brothers Enrico and Roberto Cerea. Fratelli Trattoria + Pizzeria is the perfect setting for any kind of occasion, be it an intimate dinner for two or a convivial gathering with kids. Their à la carte price points are reasonable and course meals are also available starting at SG$88. Opt for the Four-Course Set Menu which comes with amuse-bouche (or a bite-sized starter) and your choice of appetizer, soup, main dish, and dessert. The Scaloppa di Fegato Grasso is a 75-gram foie gras escalope with marsala wine sauce that's perfectly pan-seared to bring out its natural fatty flavor, while the Cappuccino Di Porcini E Tartufo looks like the famous espresso drink, thus the name. Garnished with black truffle shavings, beneath the foam is a satiny porcini mushroom soup and toasted brioche bread. Ask the chef to whip up a Risotto Alla Milanese with Ragout Di Ossobuco next, a classic Milanese-style risotto dish served with a citrus-scented veal shank ossobuco ragout and gremolata. The Pannacotta makes for an ultra-light but satisfying dessert featuring an eggless double cream flan accompanied by a savory and tangy basil-strawberry salad.
Fratelli Trattoria + Pizzeria is at G/F Festive Walk, Resorts World Sentosa, 8 Sentosa Gateway.
Share this story with your friends!
---
Help us make Spot.ph better!
Take the short survey
Load More Stories