Tsujiri
Level 2, S Maison at the Conrad, SM Mall of Asia Complex, Pasay City
Open daily from 10 a.m. to 10 p.m.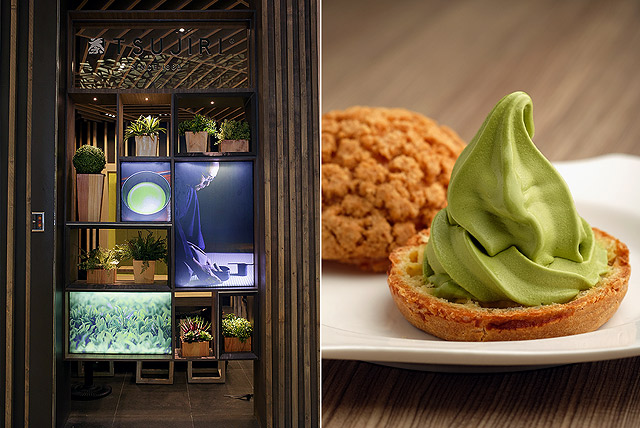 (SPOT.ph) It was in 2014 when a new Japanese craze hit the Manila food scene: Matcha. The quirky, earthy flavor quickly won the hearts of many, especially those who weren't really a fan of coffee. Three years later, our love for matcha shows no sign of wavering, with more and more cafés and restaurants coming out with their own take of this classic.
ADVERTISEMENT - CONTINUE READING BELOW
Latest to join the repertoire, at least in the Philippines, is Tsujiri, which has been around for more than 15 decades.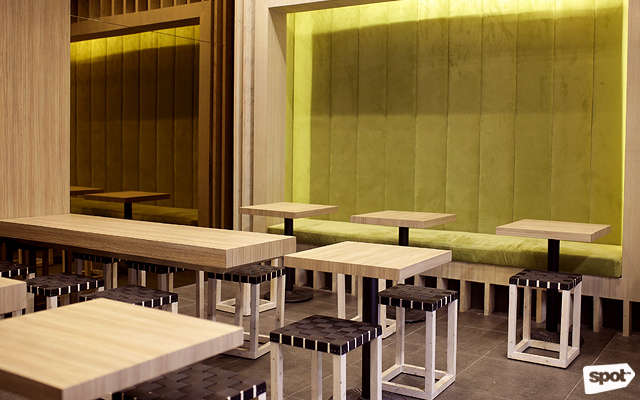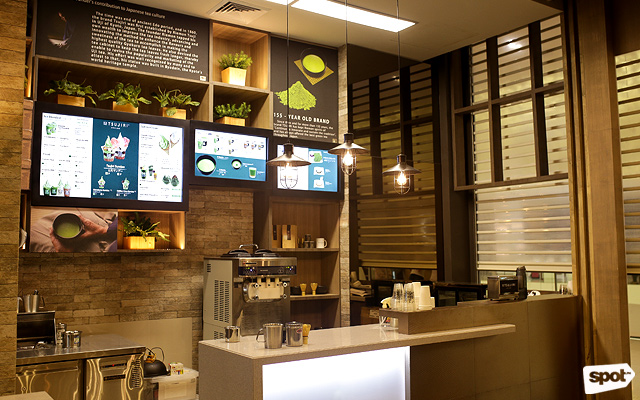 ADVERTISEMENT - CONTINUE READING BELOW
Recommended Videos
"Riemon Tsuji, our founder, actually invented the tea box," narrates Kimi Tanaka, international franchise department manager for Tsujiri. "It's [made of] wood and is lined with tin. You see, 155 years ago, refrigerators [weren't] invented yet, and green tea is actually not fermented so it's a fresh product. It can easily get bad if you transport it in hot weather. But after he invented this, [we were able to] transport green tea all over Japan in a fresh state."
Riemon's invention allowed matcha to grow in popularity, first in Japan and then all over the world. Tsujiri has since become a global brand, opening over 25 branches worldwide—with the latest in the Philippines. Kimi shares that their goal is to inform people about what matcha really is—and it isn't your typical green tea.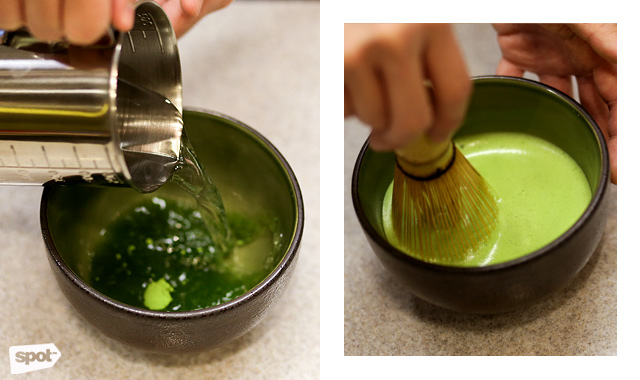 ADVERTISEMENT - CONTINUE READING BELOW
"[With] green tea, you extract it by putting the leaf in hot water and then you drink it. [With] matcha, you grind it with a stone mill," says Kimi, "The result is very fine—it's like you're drinking the whole tea leaf. We also cover our leaves so they don't get exposed to sunlight, because when leaves go through photosynthesis, they can get bitter."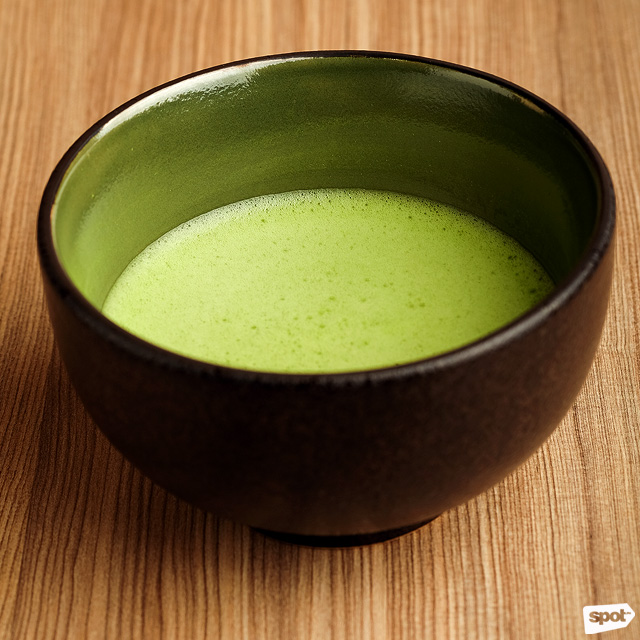 ADVERTISEMENT - CONTINUE READING BELOW
O-Matcha
It's this meticulous process that gives the matcha in Tsujiri a pleasant sweet aftertaste, balancing out the earthy and, for some, slightly bitter taste of tea. You can appreciate this best in the O-Matcha, which comes with no sugar and milk—surprising, because the drink goes down smoothly. It's also served in a ceramic bowl and, with the restaurant's minimalist wood-heavy interiors and indoor foliage, the whole experience makes you feel like you're in a Japanese garden.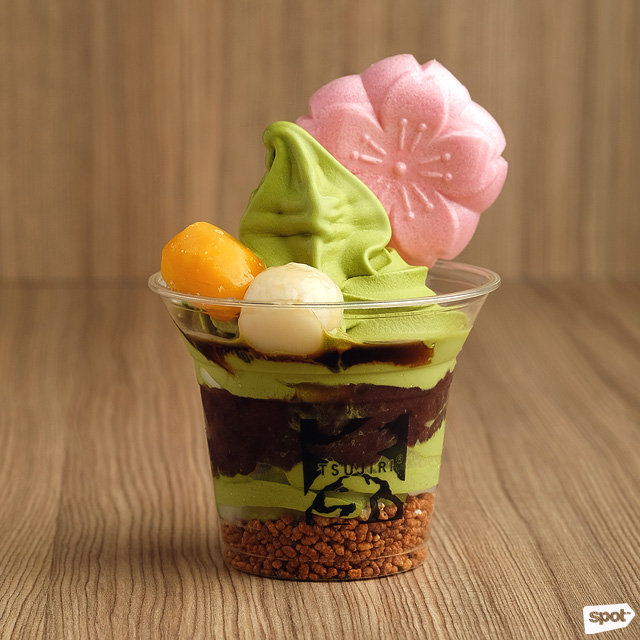 ADVERTISEMENT - CONTINUE READING BELOW
Tsujiri Sundae
What we're sure will catch everyone's eye is the Tsujiri Sundae. You can get it in Vanilla but, of course, you're here for Matcha. The soft serve is deliciously creamy, and bursts with that distinct matcha flavor. This also comes with red bean that provides a pop of savory sweetness, chestnuts and mochi for texture, and genmai or toasted rice for a slight char to level up the dessert. It's then topped with a cherry blossom rice cracker that not only makes this confection picture-perfect, but also adds a hint of citrus that goes well with the rest of the sundae. A delicate balance that'll delight your palate is at play here, but there's no question the matcha is the star.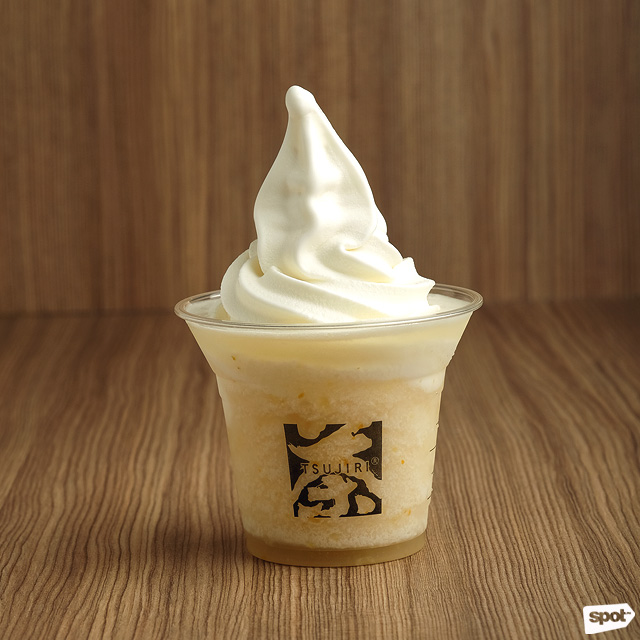 ADVERTISEMENT - CONTINUE READING BELOW
Yuzu Citron Ice Blended
While not matcha, another must-try is the Yuzu Citron Ice Blended, which you can also get as a Float. For this, we recommend having the vanilla soft serve. This drink is distinctly tart but still fruity, and the soft serve adds that creaminess that tempers the sourness. It's refreshing and perfect for the perpetual Manila heat.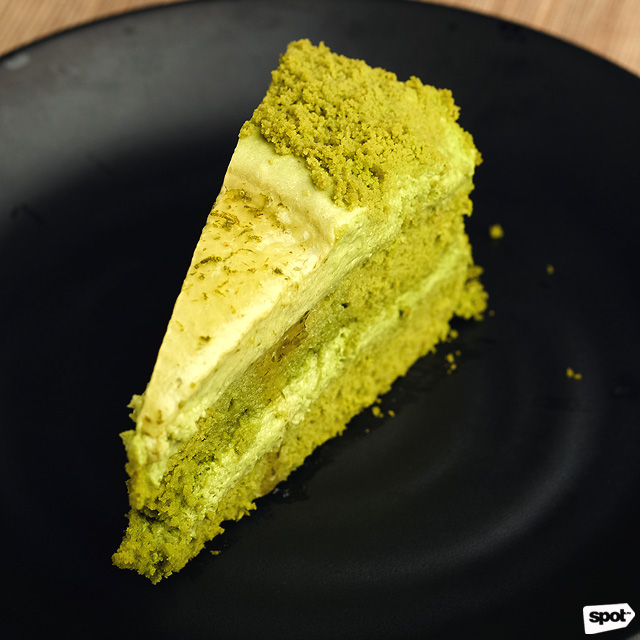 ADVERTISEMENT - CONTINUE READING BELOW
Citronne Matcha Cake
Aside from the drinks, Tsujiri also has an excellent pastry lineup. While the menu in Manila is almost the same as those in other countries, an addition that celebrates local flavors is the Citronne Matcha Cake. Matcha cream is sandwiched between layers of matcha-infused chiffon, with a calamansi glaze finishing it off. The result is moist and surprisingly light given its size, and the strong sweet-sour notes of the glaze is the perfect complement to the milder flavor of the matcha.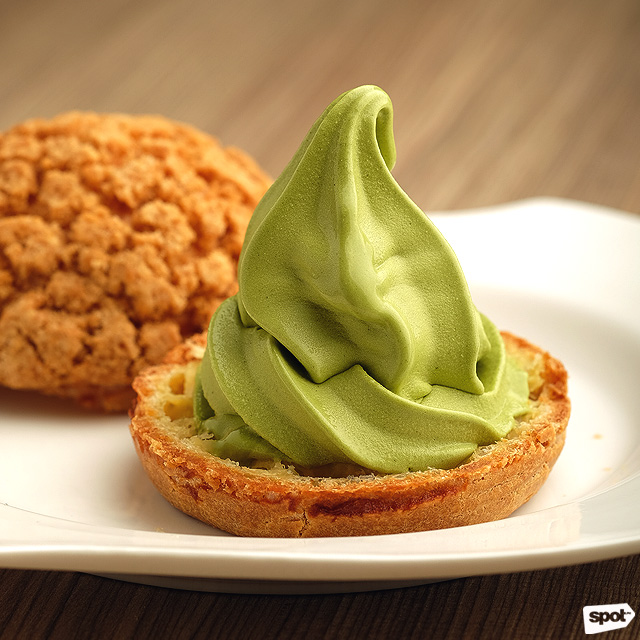 ADVERTISEMENT - CONTINUE READING BELOW
Choux Creme
Those who enjoy contrasts should have the Choux Creme. It's an ice cream sandwich with matcha or vanilla soft serve between choux cookies. It's warm and cold, soft and crumbly, and overall delicious.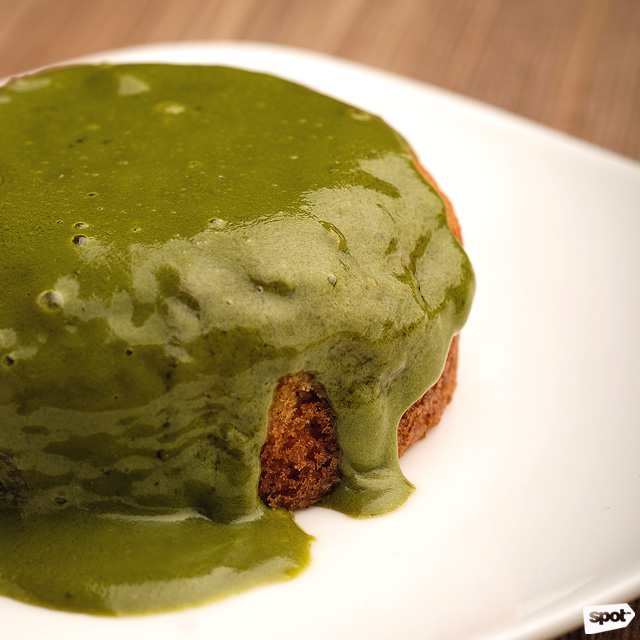 Matcha Lava Cake
Your sweet tooth won't be disappointed with the Matcha Lava Cake. The honey cake is indulgent without getting too cloying, and the sweet matcha lava oozes out generously with just a single slice. While sweeter than the other matcha desserts here, the earthy taste you're looking for in tea is still present. You won't be able to stop yourself from licking that delicious filling off your fork.
ADVERTISEMENT - CONTINUE READING BELOW
Long-time fans of matcha won't be disappointed with Tsujiri's varied lineup, and even those who can't let go of their coffee addiction could find a winning caffeinated alternative. With Tsujiri joining the fray, it looks like matcha is a Japanese craze that's here to stay.
Photos by Majoy Siason
*Tsujiri will be on soft opening on April 27. The Citronne Matcha Cake and Choux Creme will be available starting May 28. The Matcha Lava Cake will only be available starting on the first week of May and on weekends only. Prices to be determined.
Share this story with your friends!
---
Help us make Spot.ph better!
Take the short survey
Load More Stories