Yes, you can get mac and cheese at La Maripili now
The mushroom carbonara will be an instant favorite, too.
(SPOT.ph) Quaint churreria La Maripili opened its second branch in February 2017 at Ayala Malls The 30th, and it is just as charming as their pioneer branch in Alabang. Of course their churros—now a cult favorite because of their crisp yet light texture—and hot chocolate are here, as well as their expanded menu of sandwiches and salads. But now La Maripili ventures to slightly heavier fare, dedicating a section of their menu to pasta dishes.
Like the rest of La Maripili's offerings, the new pastas are simple yet homey, made only with fresh ingredients and with no artificial seasoning. "The flavors you taste here," says owner Elena Balaguer, "it's really because the ingredients are cooked together for a long time. There's no cheating."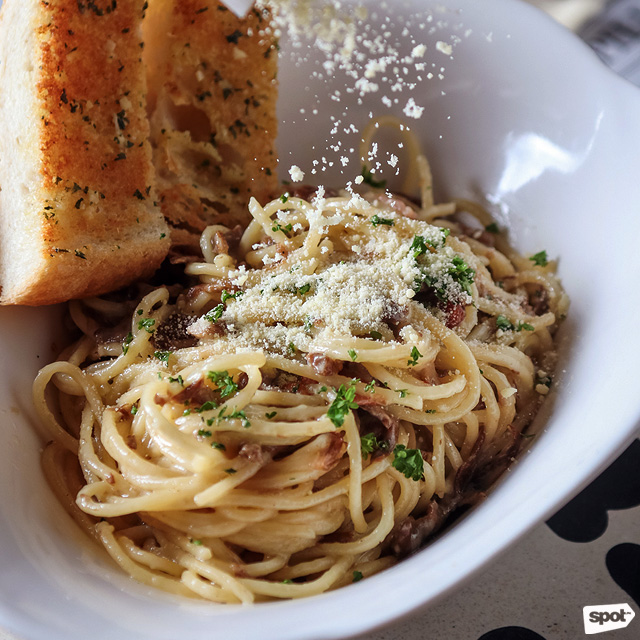 ADVERTISEMENT - CONTINUE READING BELOW
Mushroom Carbonara
There's a good selection of red and white sauces to choose from as well as an excellent take on macaroni and cheese. The Mushroom Carbonara (P370) gets its rich umami taste from fresh oyster mushrooms which, Elena shares, are farm-to-table. Some may find this carbonara a little dry, especially if you're used to the creamier versions, but it is as by-the-book as it can get.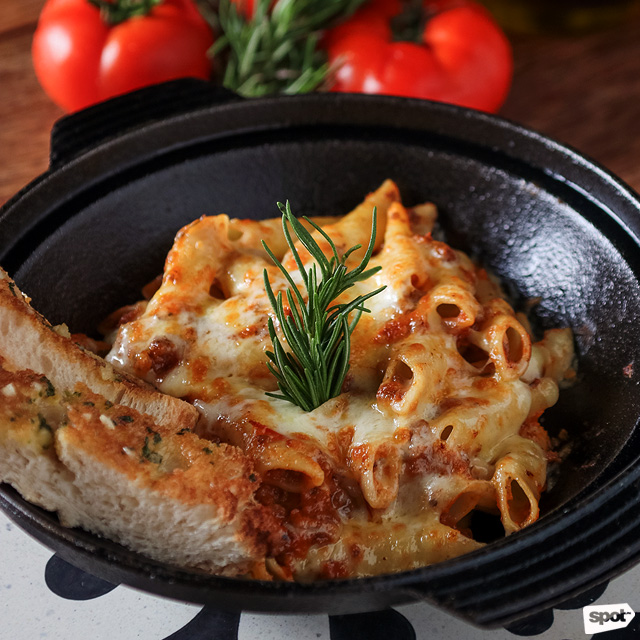 ADVERTISEMENT - CONTINUE READING BELOW
Mac n' Cheese
The Mac n' Cheese (P390) has a distinct nuttiness from the mix of Gouda, cheddar, and mozzarella, a flavor that mixes well with the smoky-sweet chorizo bits. Even with the Béchamel sauce, this macaroni and cheese steers clear of umay—the fruity sweetness of the roasted tomatoes help.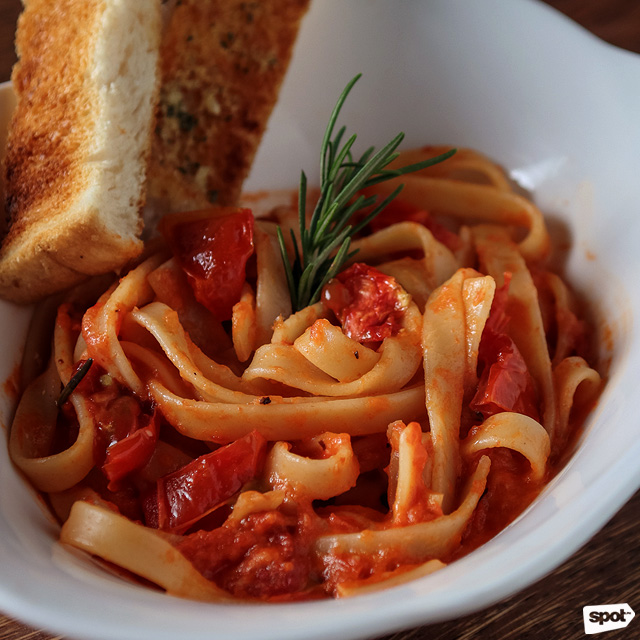 ADVERTISEMENT - CONTINUE READING BELOW
Rustic Bolognese
The roasted tomatoes make a reappearance in the Rustic Bolognese (P400). The roasting, shares Elena, helps reduce the acidity of the tomatoes so you're left with a slightly tart but mostly sweet sauce.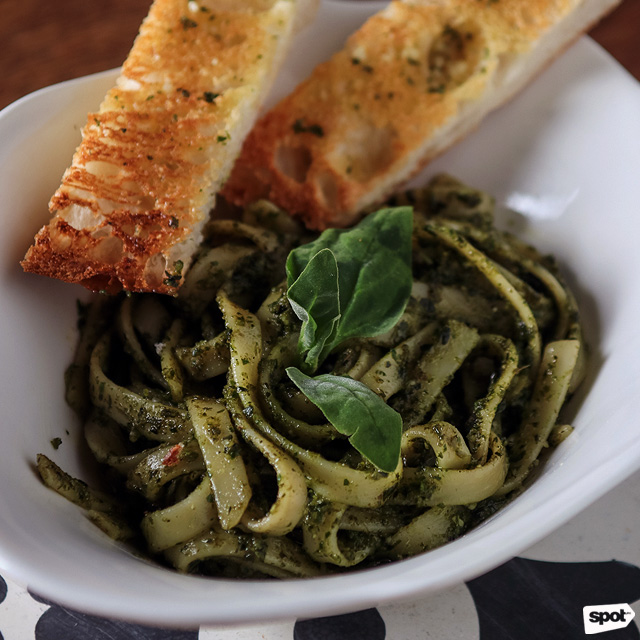 Paquito's Pesto
La Maripili uses a blend of basil and pine nuts for Paquito's Pesto (P380), and spinach as well, to cut through the strong earthy flavor of basil. The result is fresh and perfectly balanced.
ADVERTISEMENT - CONTINUE READING BELOW
"We want to give really good product [and] good ingredients for a good price," says Elena. It's no wonder that La Maripili is well-loved both in Alabang and in their new Pasig location. And with their new pasta dishes, you might just find a new favorite from this churreria.
Photos by Jericho San Miguel
Load More Stories