10 Addictively Cheesy Treats That Will Comfort Your Soul
Cheese is always a "grate" idea.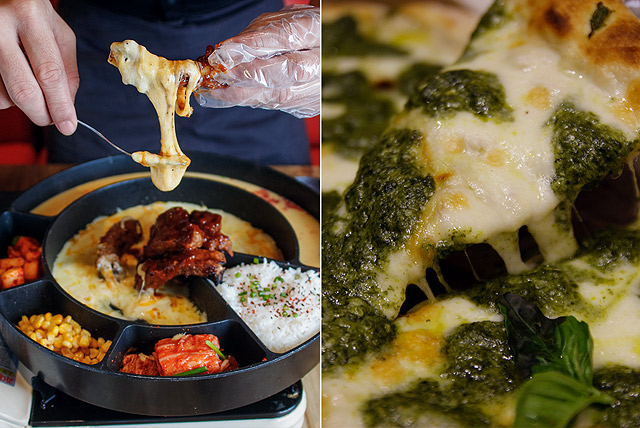 (SPOT.ph) Believe us when we say that cheese never runs out of style. The origin of this milk-derived blessing traces back to thousands of years ago, while the process of making it has been passed down to generations. Lucky for you, cheese has become a common cooking ingredient and is everywhere nowadays (yes, even in your dessert). From pasta to pizza, head over to these cheese meccas to get your fill of this savory treat.
ADVERTISEMENT - CONTINUE READING BELOW
Mac n' Cheese at Nono's
Mac and cheese might not be the Filipinos' go to pasta dish; if anything, the classic Pinoy sweet spaghetti still dominates most of our nostalgic food hankerings. But this new restaurant at UP Town Center surprisingly manages to hit the spot with their version of the American favorite. Nono's Mac n' Cheese is a delight to eat; they use cheddar cheese to bring out that familiar taste. It's creamy, savory, and cheesy—basically everything we want our pastas to be.
Nono's is at G/F UP Town Center, Katipunan Avenue, Quezon City.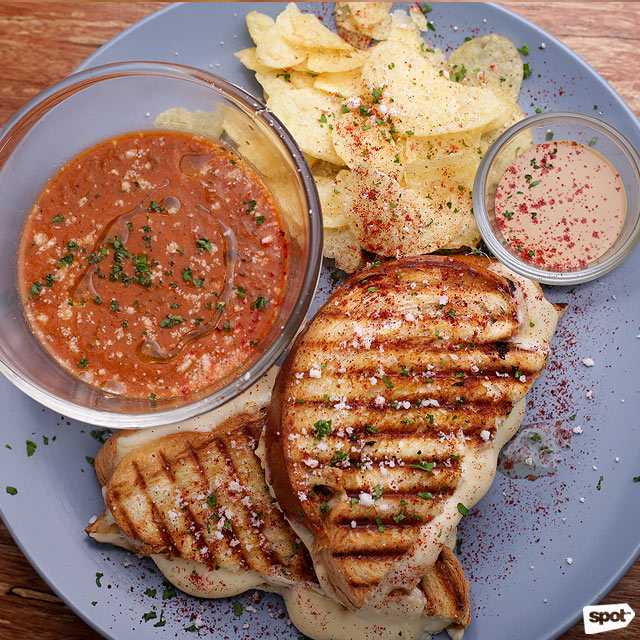 Common Folk's Say Cheese
No one does a grilled cheese meaner than Common Folk. Although this cozy neighborhood café has a limited menu, their food items are big on flavor. Served with a bowl of warm, tangy tomato soup and potato chips, their Say Cheese sandwich oozes with melted cheese on all sides—a good sign they don't scrimp on the ingredients.
ADVERTISEMENT - CONTINUE READING BELOW
Common Folk is at 79 Katipunan Avenue, White Plains, Quezon City.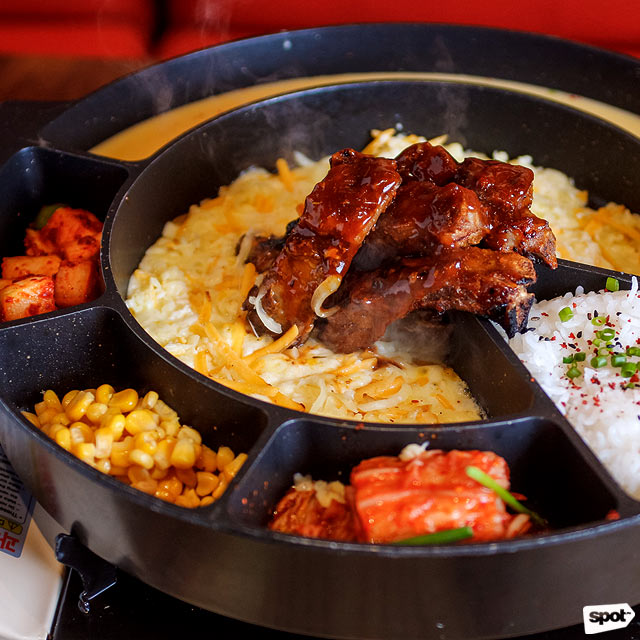 Jin Joo Korean Grill's Cheese Dung Galbi
If your craving is getting out of hand, you may want to consider Jin Joo Korean Grill's Cheese Dung Galbi. Every visit here is a feast for your eyes (and growling tummy)—watch a mountain of shredded mozzarella and cheddar melt on a scalding cast iron skillet. Once it turns into a pool of ooey, gooey hot cheese, dunk your sweetly marinated pork ribs into it and let your taste buds rejoice! You are officially in cheese heaven. Have this tasty combination with steaming white rice, kimchi, corn, and egg to complete the experience.
Jin Joo Korean Grill is at 5/F SM Aura Premier, Bonifacio Global City.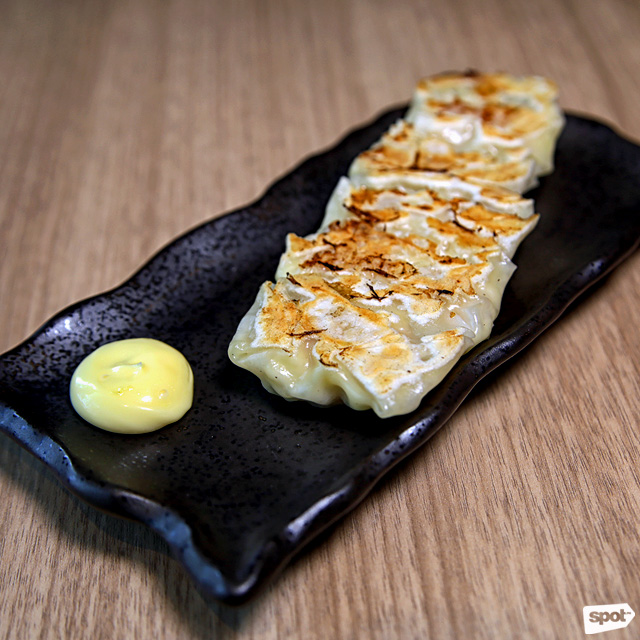 ADVERTISEMENT - CONTINUE READING BELOW
Chao Chao Gyoza's Chicken and Mozarella Cheese Gyoza
Cheese may be one of the most versatile ingredients ever invented. From sandwiches to pizza, soups, and now, Japanese dumplings! At Chao Chao Gyoza, customers can sample a wide assortment of gyoza flavors. See, for example, their unconventional take on a classic: The Chicken and Mozzarella Cheese Gyoza, which boasts an explosion of cheesy filling alongside a savory chicken mix. Dip it in mayonnaise for an extra zesty kick!
Chao Chao Gyoza is at G/F W City Center, 7th Avenue corner Lane Q, Bonifacio Global City.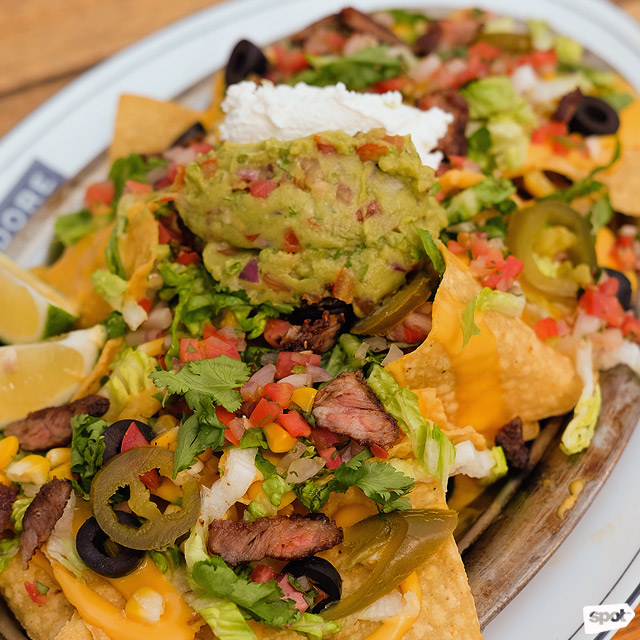 Providore Backyard's Steel Plate Nachos
Providore Backyard's Steel Plate Nachos is massive and loaded with toppings like chunky guacamole, jalapeño peppers, steak slices, sour cream and—what else—cheese. The mozzarella and cheddar combo completes this filling appetizer and each bite will give you a generous layer of it. This order is perfect with a bottle of ice-cold beer!
ADVERTISEMENT - CONTINUE READING BELOW
Providore Backyard is at G/F SM Aura Premier, Bonifacio Global City.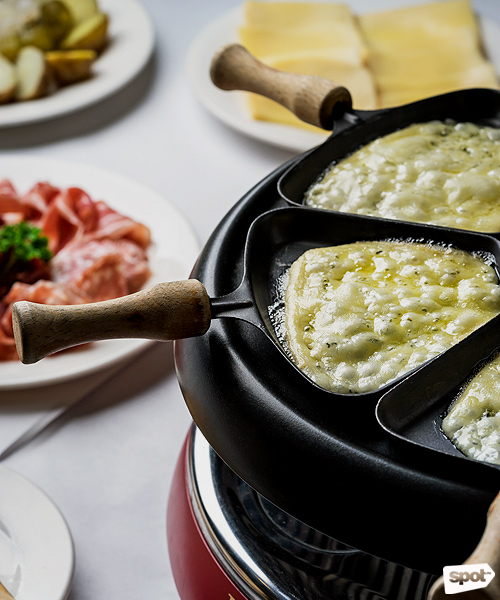 The Old Swiss Inn's Tabletop Raclette
Before the cheese-scraping trend erupted in Manila, The Old Swiss Inn's Tabletop Raclette was already a favorite among the Metro's foodies. Trust us when we say this is the O.G. of melted cheese. Served in a traditional raclette grill, the order comes with dried meat, potatoes, and gherkins, and is good for sharing so bring your friends!
The Old Swiss Inn is at G/F Somerset Olympia, Makati Avenue corner Santo Tomas Street, Urdaneta, Makati City.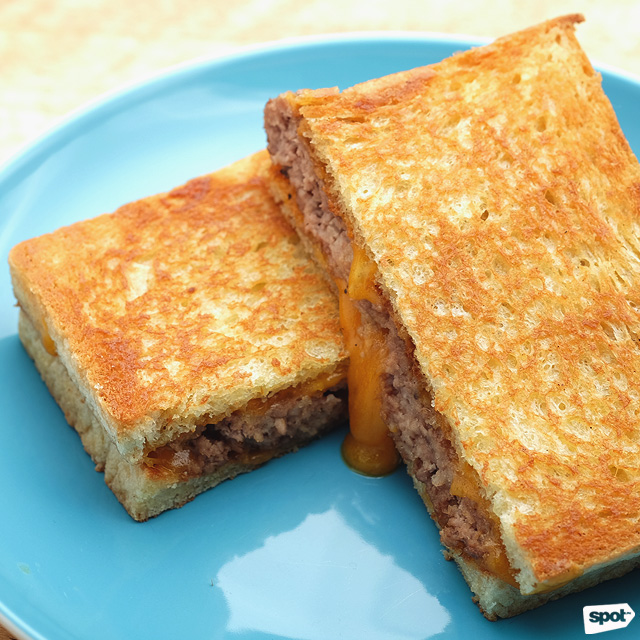 ADVERTISEMENT - CONTINUE READING BELOW
Patty Melt at Tyler's Café
Brunch is the next best thing to breakfast. At Tyler's Cafe, you'll always have the ever-reliable waffles and eggs benedict. When you feel like straying from the classics, there's the Patty Melt to feed your adventurous palate. This dish will remind you of your favorite cheeseburger because of its rich beef patty slathered with a thick layer of cheddar on top, only it uses white bread instead of brioche. It's a good sandwich to start your day and an even better one to satisfy your constant cheese cravings.
Tyler's Café is at 317 Katipunan Avenue, Quezon City.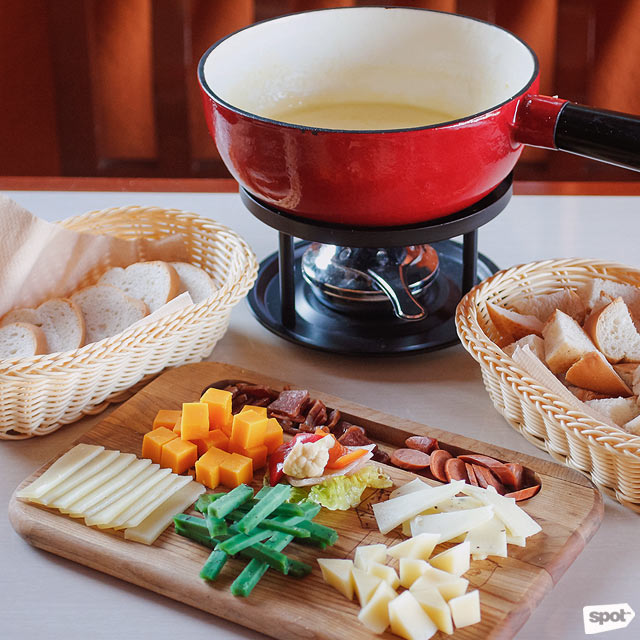 Cheese Fondue at Kehl's Swiss-Italian Restaurant
It's safe to say the Cheese Fondue is one of the main attractions at this quaint European restaurant. Although cheese fondues aren't very common in Manila, Kehl's Swiss-Italian Restaurant converts non-cheese fanatics and makes fanatics even more obsessed. Ideally matched with wine, every order comes with a selection of cold cuts, sausages, bread, and veggie bits for you to dunk in a glorious pool of hot Swiss appenzeller, emmental, and gruyère.
ADVERTISEMENT - CONTINUE READING BELOW
Kehl's Swiss-Italian Restaurant is at 163 Aguirre Avenue, BF Homes, Parañaque City.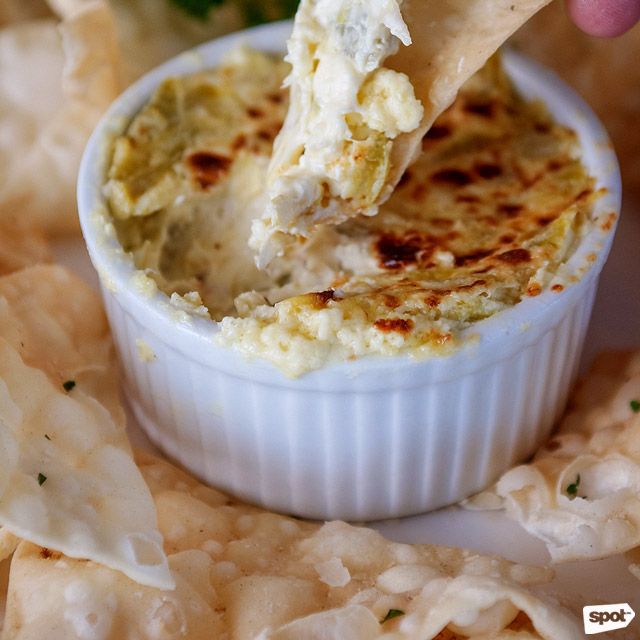 Relish at Ponte's Amazing Artichoke Dip
Relish at Ponte is a charming neighborhood restaurant that gives a twist to classic Filipino-Western dishes. Their Amazing Artichoke Dip is what they say it is—amazing. Made up of whipped velvety artichoke spread, it is then broiled and finished with a liberal amount of different cheeses on top. Pair this with their homemade corn chips for an unusual lightness and crunch! We're sure it will be gone in no time.
Relish at Ponte is at G/F Ponte Salcedo Building, 120 Valero Street, Salcedo Village, Makati City; 74 Scout Limbaga Street, Laging Handa, Tomas Morato, Quezon City; and 2/F Madison Galleries, 398 Don Jesus Boulevard, Alabang, Muntinlupa City.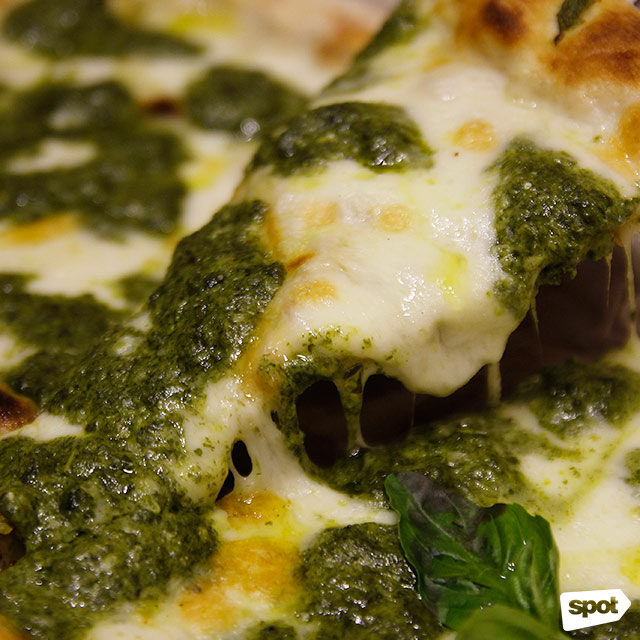 ADVERTISEMENT - CONTINUE READING BELOW
Cibo's Pizza Spinaci Zola
When news broke that Cibo's famous spinach dip was turned into a pizza, the social media universe went nuts. Soon, photos of this cheesy delight were scattered all over Facebook and Instagram, and we can understand why. Apart from the fact that two of our all-time favorite Cibo orders were combined into one sublime dish, the restaurant's Pizza Spinaci Zola is also a winner because of its cheesiness that beats many ordinary cheese pizzas out there. Don't forget to order their signature iced tea while you're there!
See a list of Cibo branches
Load More Stories