The Grove Sunday Community Market
The Grove by Rockwell, C-5 E. Rodriguez Jr. Avenue, Pasig City
Contact: 0956-913-2812
Open from 10 a.m. to 6 p.m. (Sunday)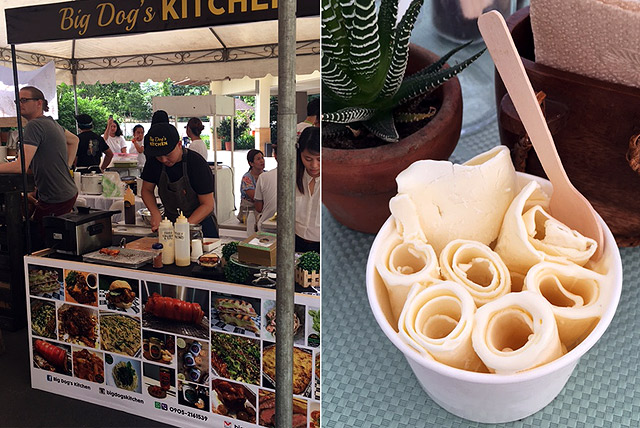 (SPOT.ph) With different activities to try, new places to visit, and cool restaurants to check out, feeling bored in Metro Manila is just nearly impossible—especially during weekends. What's one of our favorite places to explore? Weekend markets! They're practically complete with all kinds of goodies to fill every certified foodie's belly, as well as other interesting buys. But if you haven't been to The Grove Sunday Community Market, we've discovered some tasty treats that will make your trip worth the drive.
ADVERTISEMENT - CONTINUE READING BELOW
Baked Empanada
You can thank an old family recipe for Mama Empanada's savory selections—from herbed tuna to Italian sausage, Sriracha chicken, sirloin beef taco, and the all-time favorite chicken. Sample a piece (P35) or bring home a box of eight (P280) or 12 (P420) for everyone to enjoy. The empanada's delicious fillings and golden crust beautifully baked to a gentle crunch will remind you of your fondest childhood memories.
ADVERTISEMENT - CONTINUE READING BELOW
Recommended Videos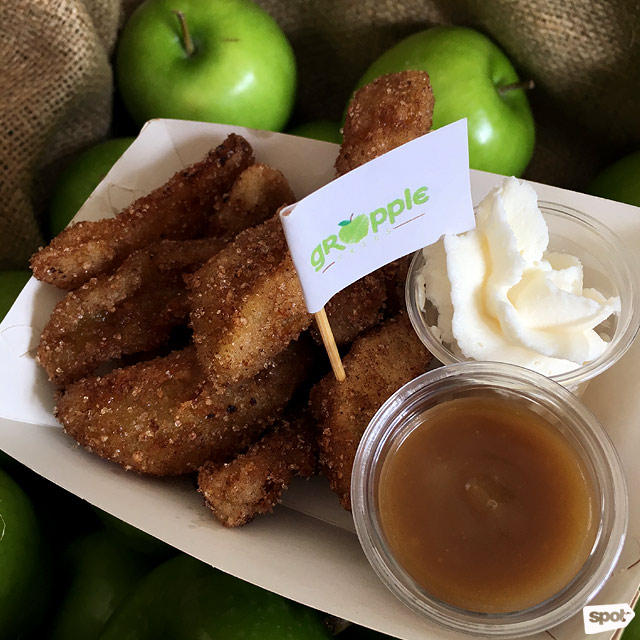 Apple Fries
Grapple's Apple Fries (P135) are a tasty and not-so-sinful snack. It's made from green apples that are deep-fried with a blend of different spices—a fun spin on the traditional apple pie. Your taste buds will enjoy the tartness from the apple and sweetness from the sugar. Plus, it's always served warm with caramel dip and whipped cream for an extra punch.
ADVERTISEMENT - CONTINUE READING BELOW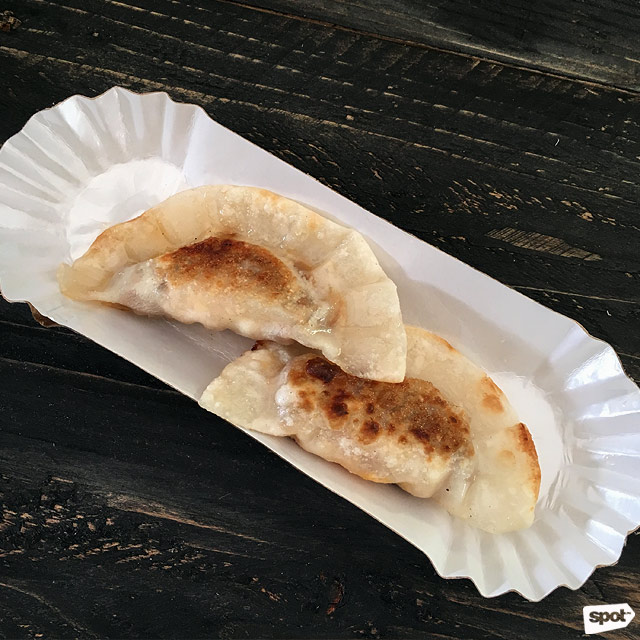 Dumplings
The dumplings from Spiffy's Grove (P15/piece) look ordinary, but trust us when we say they're worth a try. Each one is handcrafted and artisanal (everything made from scratch), treating you with a burst of flavors with just one bite. They also offer refreshing ice-cold beverages like ciders and local and imported beers, so drop by if you're game for a quick drink. Love unicorns? They have the Unicorn Tears as well as Gold Brews to go with your snack.
ADVERTISEMENT - CONTINUE READING BELOW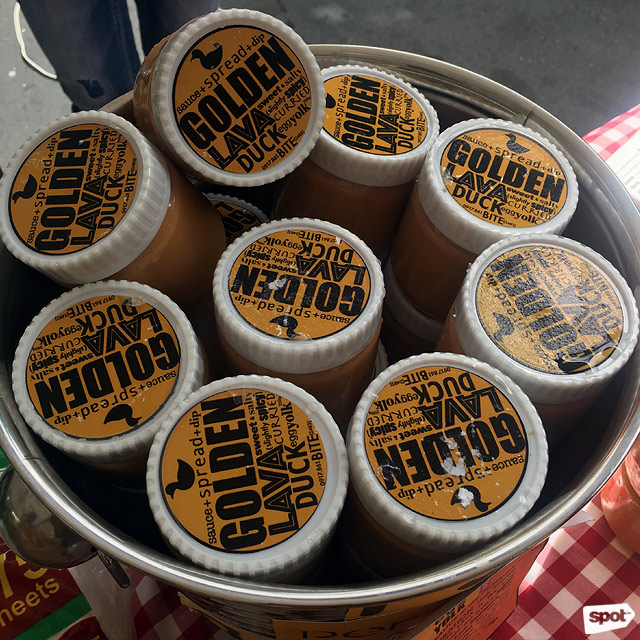 Salted Duck Egg Yolk-Based Sauce
Everyone has been going loco over salted egg chips and we totally get why. What if we tell you that you can have this addicting salty paste with basically everything? This salted duck egg yolk-based sauce from Golden Lava (P350/220 grams) can be used as a dip for crackers, nacho chips, and even chicken nuggets. It's also perfect as a salad dressing or sandwich spread. If you want to make your own salted egg potato chips, simply fry it with plain potato chips—cravings solved!
ADVERTISEMENT - CONTINUE READING BELOW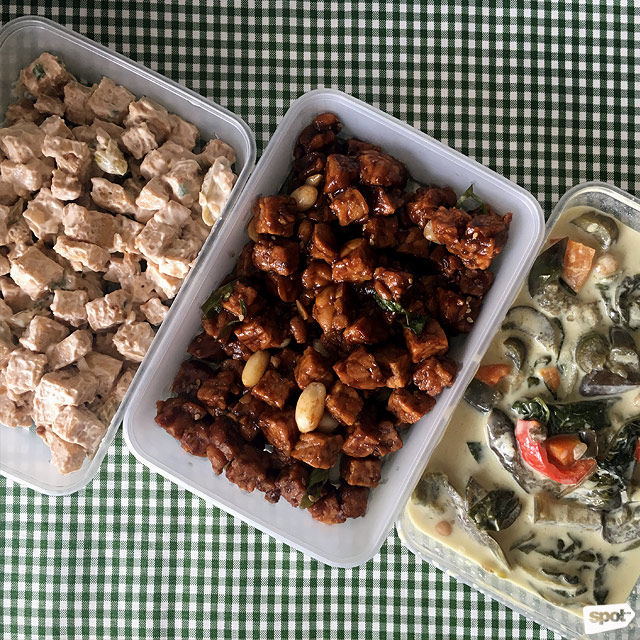 Healthy Rice Bowls
If you're on a diet, don't worry because Green Light has something delicious for you, too. Choose between Tofu Sisig (P120), Chickpea Curry (P120), or Teriyaki Tempeh (P160). Soon they'll offer other vegan comfort food options but these protein-packed meals are all perfect even when you're not a vegan. Green Light also has classic homemade hummus (P190) that's so rich and creamy you'll be tempted to eat it with a spoon.
ADVERTISEMENT - CONTINUE READING BELOW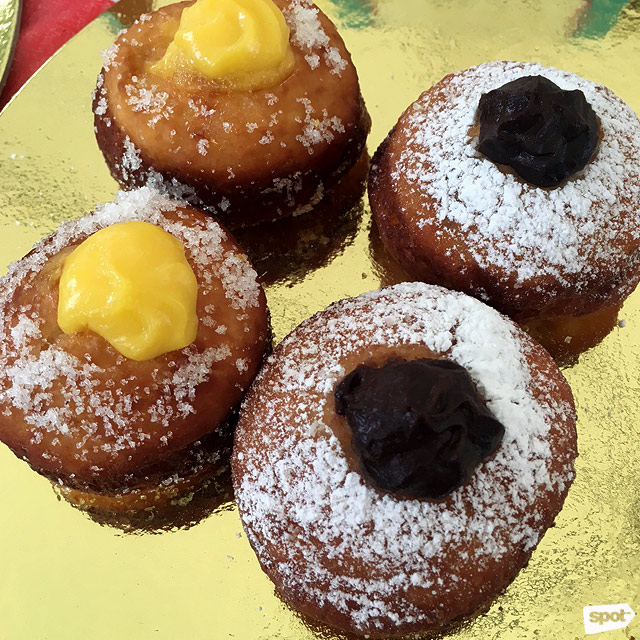 Lemon and Chocolate Bombs
Whether you're into bright lemon or the sweet chocolate goodness flavor, Lazy Sunday has you covered. The lemon and chocolate bombs (P70/piece) aren't only Instagram-worthy desserts, they really are little bombs of deliciousness. There are similar to bombolonas, which are stuffed donuts. It's filled with mouthwatering lemon curd and chocolate filling that will make you come back for more. There's always a freshly baked batch so you can also bring home a box to share with everyone.
ADVERTISEMENT - CONTINUE READING BELOW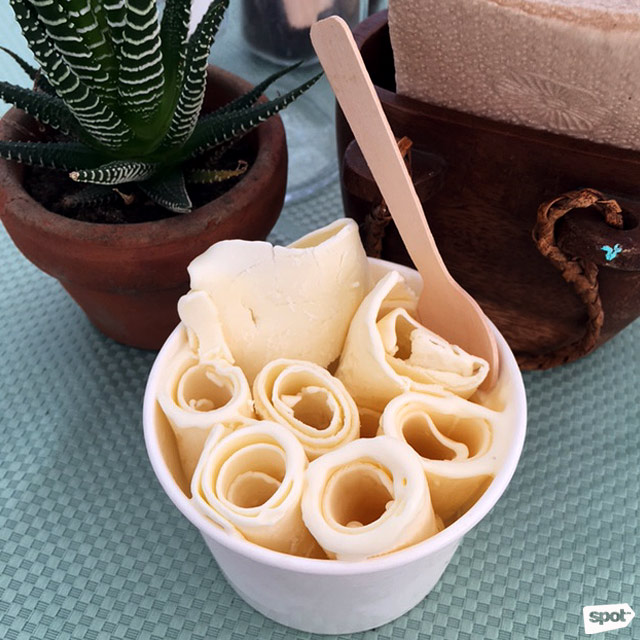 Ice Cream Rolls
There's nothing more refreshing than having a tasty frozen treat when it's scorching hot outside. Cool down and choose from Flow's different flavors like Bananamon, Cookie Maltser, Hokkaido Suitokon, and more. The one that really stands out is the Rock Salt & Cheese perfect when you don't want something too sweet but still want to enjoy a cold treat. They'll also make the ice cream as you order so you can watch as they roll it for you.
ADVERTISEMENT - CONTINUE READING BELOW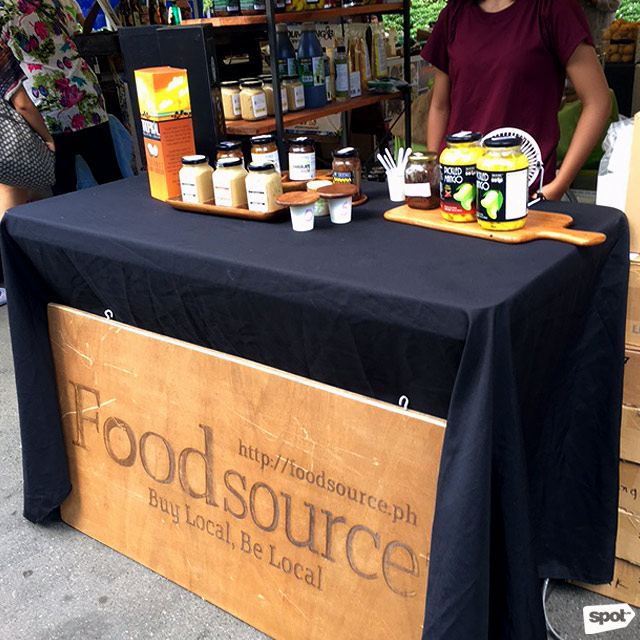 Jams and Spreads
If you're tired of your usual jams, then try the jam cocktails from Foodsource. They have the Mango Caramel with Rum (P190), Pineapple Orange with Triple Sac (P180), and Banana Chocolate with Rum (P165). You can drizzle them on top of your vanilla ice cream, spread on croissant, or enjoy out of the bottle. Some other interesting finds you'll see in this booth includes the Tomato Eggplant Pate and Three Mushroom Tapenade.
ADVERTISEMENT - CONTINUE READING BELOW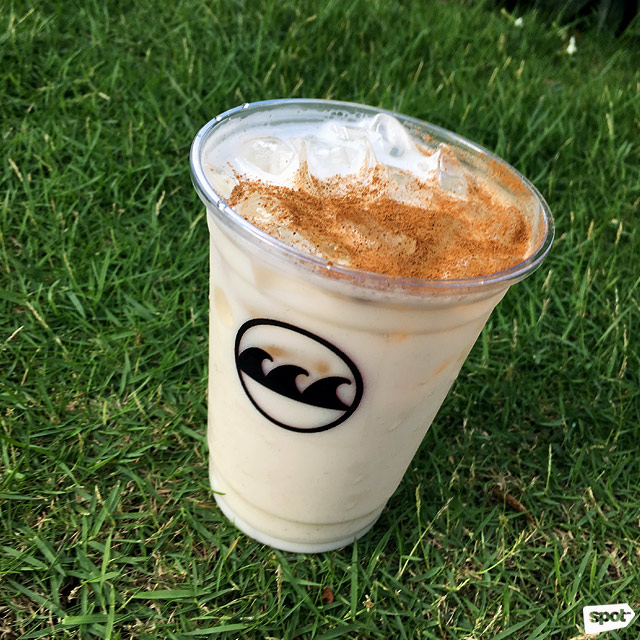 Horchata
This refreshing drink (P100) from Third Wave PH is a Mexican classic. It's a cinnamon-vanilla drink with rice milk—creamy and really addictive, just the perfect drink to sip any time of the day. Third Wave also serves different specialty coffees for coffee lovers. You can try the Dirty Horchata (P130) if you want (or need) an extra espresso shot.
ADVERTISEMENT - CONTINUE READING BELOW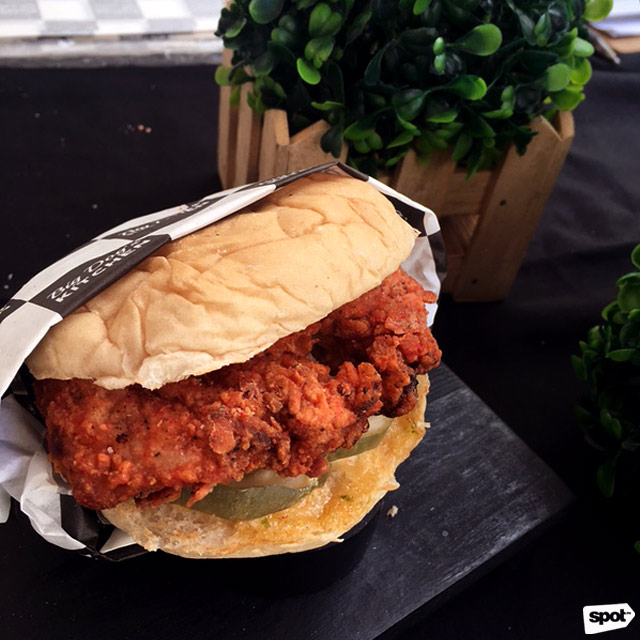 Chicken Sandwich
Big Dog's Chicken's Fried Chicken Sandwich (P120) has that come-bite-me sheen. The ingredients are simple but the way they come together makes this a must-try. It's the perfect meal while going around and checking other booths as it's filling enough but will still leave room for you to try other treats. The chicken is juicy and tender, so the meaty texture combined with the flavors is just perfect.
ADVERTISEMENT - CONTINUE READING BELOW
Photos by Gene Loves Acosta
Share this story with your friends!
---
Help us make Spot.ph better!
Take the short survey
Load More Stories