Engkanto Brewery
2288 Don Chino Roces Avenue Extension, Magallanes, Makati City
Contact: 952-1164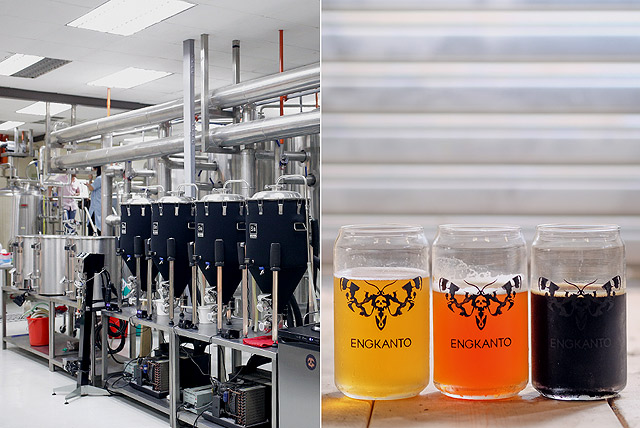 (SPOT.ph) Engkanto is a noun that means enchantment, charm, or spell. In Philippine folklore, the word represents a supernatural being or spirit that has the power to enchant people.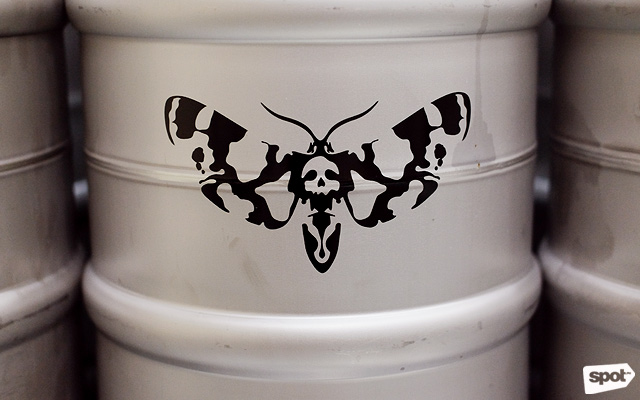 ADVERTISEMENT - CONTINUE READING BELOW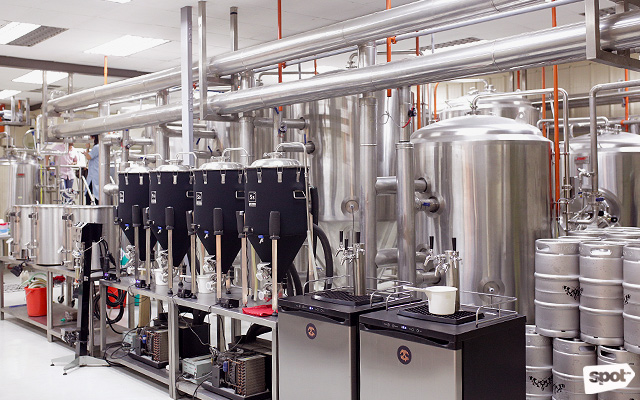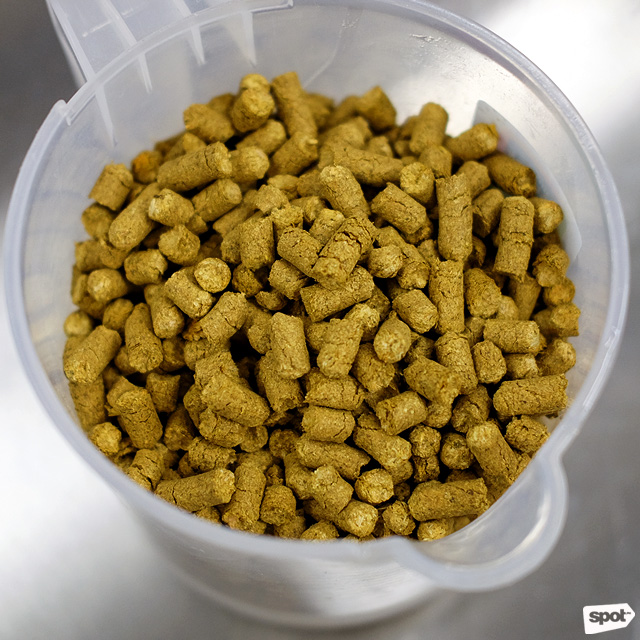 Hops
Engkanto Brewery lives up to its mystical name as a local craft beer brand serving the world's oldest prepared beverage suited to the Filipino taste. Beer is basically made from four primary ingredients: Water, grain, yeast, and hops. Engkanto Brewery founder and president Ian Paradies is a passionate crusader for making their craft beer available to all, adding that they use only the best quality for their ingredients.
Ian's love for beer and his determination to make one specifically for the Philippine palate brought him on the road and around the world. That is until the universe decided to intervene and serendipitously bring him to Josh Karten, his partner at Rhode Island-based Proclamation Ale Company. From then on, a professional love team made in beer-heaven was formed. Engkanto Brewery found its mythical brewmaster to start the magical process of developing and concocting their signature beers.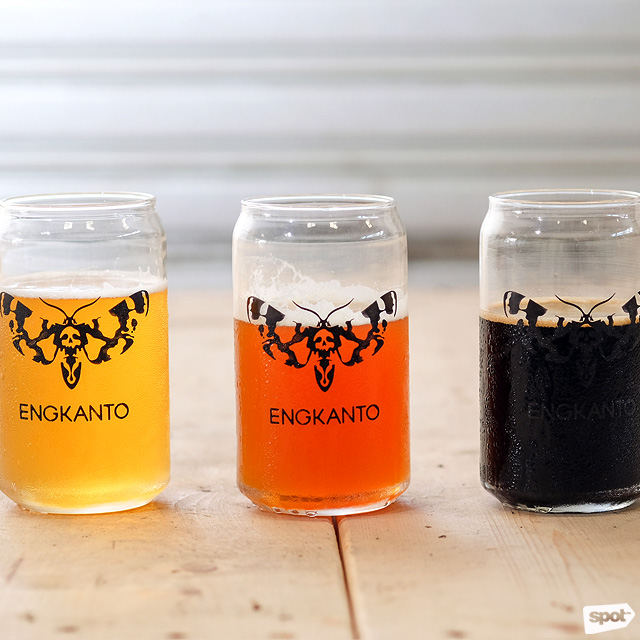 ADVERTISEMENT - CONTINUE READING BELOW
(Left to right) Lager, IPA, Stout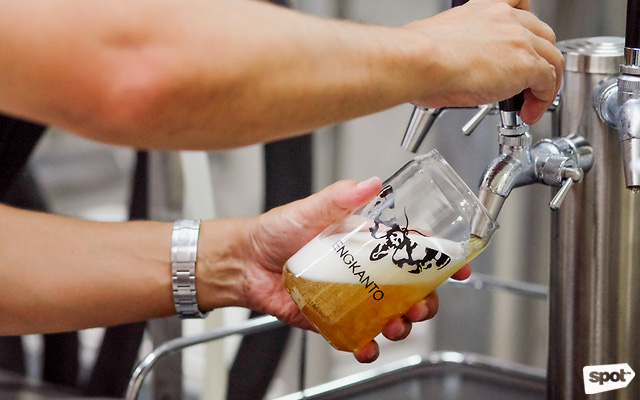 Engkanto Brewery's Lager was Ian's special request from Josh, who is now his partner and head brewmaster. As the only non-ale on Engkanto's signature beer lineup, the Lager was initially not on the brewmaster's bucket list, but Ian was adamant to have one due to the warm weather in the Philippines. Who wouldn't want a cold and refreshing lager to drink on a regular hot day in Manila?
ADVERTISEMENT - CONTINUE READING BELOW
Lagers are usually ignored by craft breweries as they take longer to concoct. In fact, it is also more expensive to produce and more challenging to achieve the perfect level of consistency in quality. Ales ferment in a warmer temperature than lagers. This means that lager-producing craft breweries require facilities and equipment that can handle the cold conditioning of their beers in very low temperatures. Engkanto Brewery does all this and more within their Makati headquarters and soon, their larger Carmona, Cavite brewery.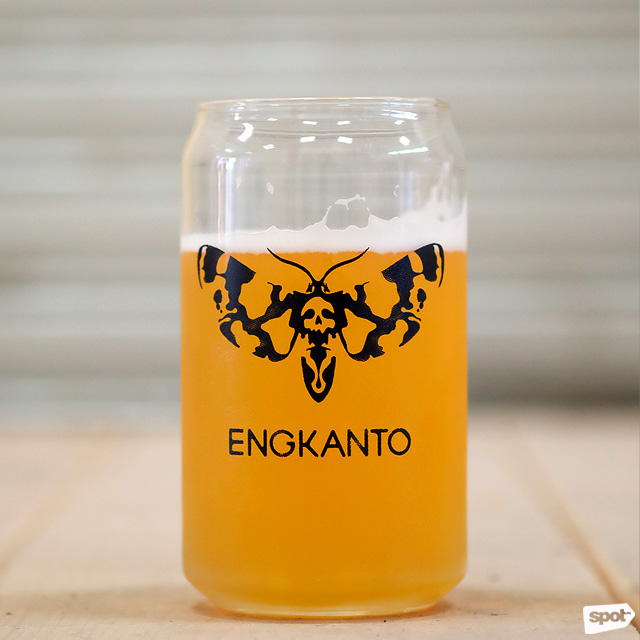 ADVERTISEMENT - CONTINUE READING BELOW
Lager
Engkanto Brewery's Lager has a subtle and clean taste that makes it perfect to drink for long periods, leaving you and your palette refreshed. And as their lightest (with an Alocohol by Volume or ABV below 5%) and cheapest beer variant at Engkanto, this proudly Filipino-made lager could just give local big name breweries a run for their money.
The Blonde, meanwhile, has a lovely golden color with a citrus flavor that goes down rounded and smooth upon sipping. With an ABV of 5%, the Blonde makes for an easy-drinking experience as you enjoy your meal. The Engkanto Blonde is the perfect introduction to drinking local craft beer for someone who's used to the mass-produced variants in the market.
The Pale is one smooth operator with its well-balanced flavor that has a bit more oomph and body than the Lager or Blonde. Pale ales have always been the poster child of craft beer breweries before the hoppy Indian Pale Ales (IPA) came on the scene. Engkanto's variant proves exactly why this is refreshingly so. A bit sweet but with a full body, the Pale will be your willing partner through pizzas, fried chicken, burgers, as well as a good steak.
ADVERTISEMENT - CONTINUE READING BELOW
The Dalandan Ale is Engkanto's seasonal beer which gets its unique citrus flavor from local dalandan purée for a citrus kick with a swell of bitterness on the tongue. Future seasonal beers from Engkanto also include a coconut variant, which is definitely something to look out for.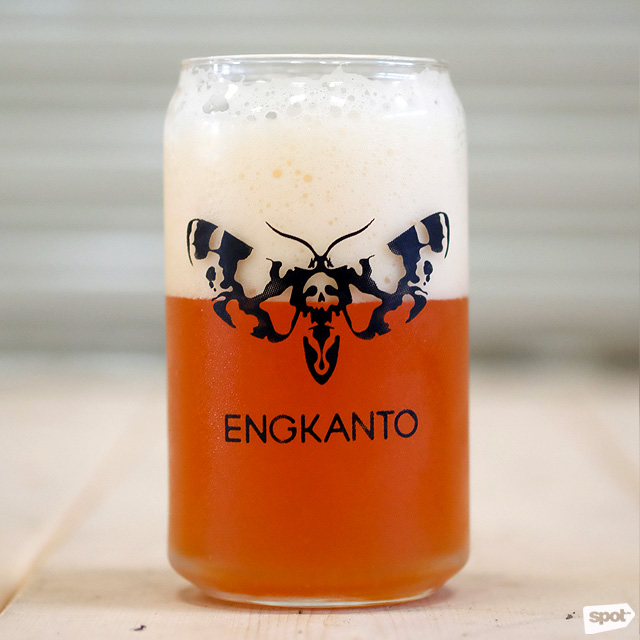 IPA
ADVERTISEMENT - CONTINUE READING BELOW
The IPA is arguably the world's favorite craft beer style that started in England in the early 19th Century. Engkanto Brewery's IPA, although hoppy enough to satisfy serious hophead lovers of craft beer, was made solely with the Philippine temperature and weather in mind. It's full-bodied but not too heavy or bitter to enjoy with your meal in our warm climate. Strong, fragrant, and bitter, the IPA with an ABV of 7% is great with robustly-flavored food like grilled meat or spicy and salty dishes. Engkanto's IPA, together with their Double IPA which has an ABV of 8.5%, are good ways to get loose and animated.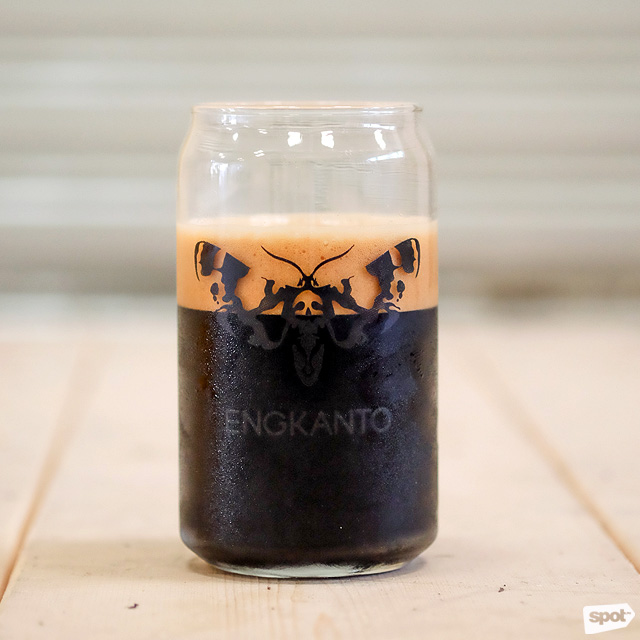 ADVERTISEMENT - CONTINUE READING BELOW
Stout
The Stout is Engkanto's foray into the "Dark Side." Their dark beer comes poured in a glass, looking like a decadent coffee-chocolate explosion of liquid flavor. All your taste buds engage with the intense flavor of the roasted barley, which also gives the Stout its beautiful dark color, as well as its distinctive flavor of dark chocolate and espresso. Upon sipping, the Stout is silky and well-rounded on the tongue. This is a craft beer not to be taken lightly and meant to be sipped and enjoyed with the utmost abandon.
Engkanto Brewery promises a mystical experience, and it's left us bewitched, bothered, and bewildered in a beer-y good way. We predict that this local craft brewery will continue to weave their mythical enchantment for as long as Filipinos keep celebrating life alongside the creature comforts that can only come with a very cold beer.
Keg prices range from P3,000 to P3,900 per 20 liters, depending on beer type. Discounted rates are also offered for larger-sized kegs. Engkanto Beer is available at The Bottle Shop, Señor Pollo, The Belle & Dragon, Hooch, Boiler Room, The Smoking Joint, Cu Chi, and Batala Bar.
ADVERTISEMENT - CONTINUE READING BELOW
Photos by Majoy Siason
Share this story with your friends!
---
Help us make Spot.ph better!
Take the short survey
More Videos You Can Watch
Load More Stories