New Restaurant Alert: Empacho in Tomas Morato, Quezon City
Lechon kawali kare-kare, anyone?
Empacho
2/F 170 Tomas Morato corner Don Roces Avenue, Quezon City
Contact: 0917-467-1816
Open from 11 a.m. to 12 a.m. (Monday to Thursday) and 11 a.m. to 2 a.m. (Friday to Sunday)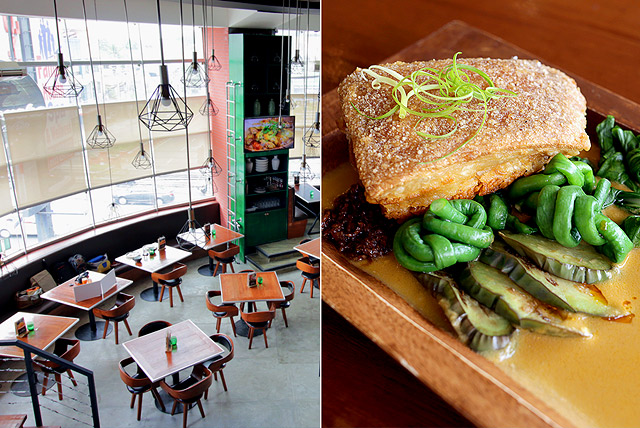 (SPOT.ph) A great, satisfying meal should leave you groaning that you can't take another bite because your tummy's so full. You'll probably have to skip the next meal so you can recover, but when confronted with another spoonful of that glorious dish, you won't be able to resist.
ADVERTISEMENT - CONTINUE READING BELOW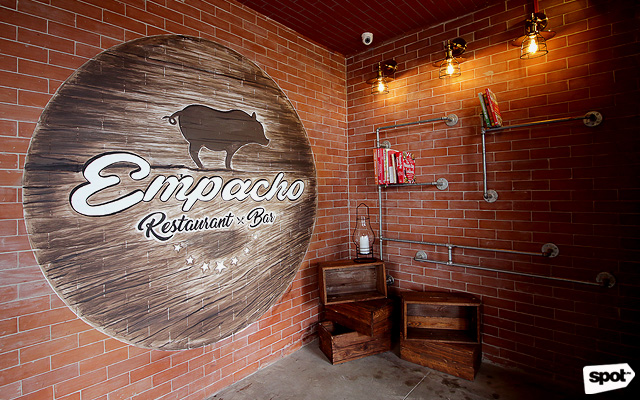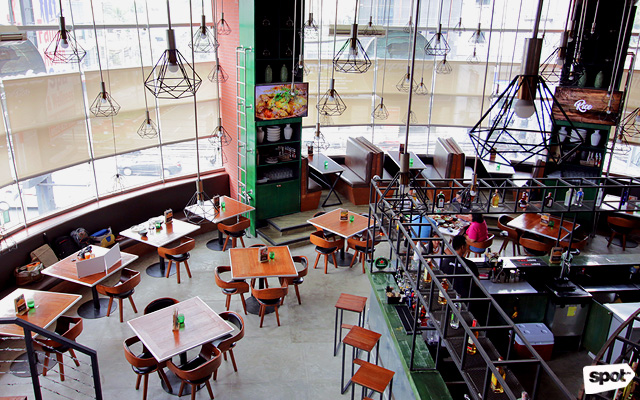 ADVERTISEMENT - CONTINUE READING BELOW
Sounds familiar? That's the kind of mood that Empacho hopes to induce in their diners. Fully aware that they've named the place after an uncomfortable stomach condition, the team behind Empacho hopes everyone will be in on the joke by coming over and sampling their take on Filipino favorites. Their goal is to have people indulge in every dish, with each bite reminding them of home and the familiar dishes that either their mom or lola used to whip up for the entire family. The Empacho team suggest that people "come light, leave heavy."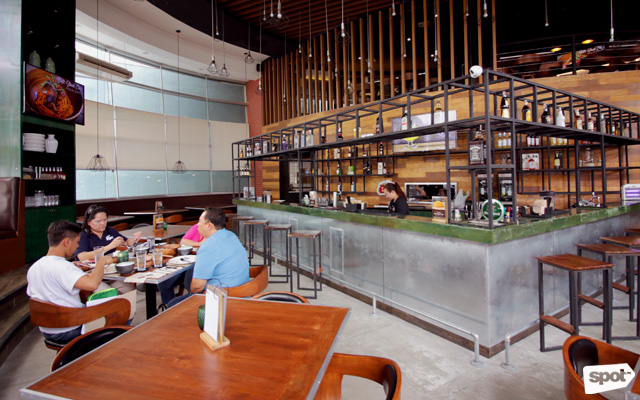 ADVERTISEMENT - CONTINUE READING BELOW
Empacho's food selection is a twist on popular home-cooked dishes. Executive Chef Dimchee Nuñez may have cut his teeth as a pastry chef, but his experience and exposure to various cuisines and cooking styles have allowed him to experiment and redefine Filipino food.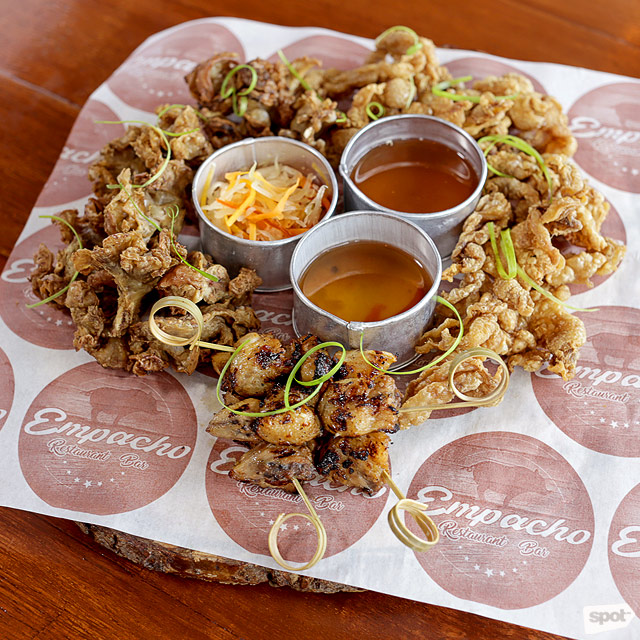 Triple Bypass
Take the Triple Bypass (P380), for example. You'll get exactly what you're expecting with an appetizer with that name: tasty, crispy chicken skin cooked so well that it's not greasy, salt-and-pepper chicharon bulaklak, and isol (which is basically the butt of a chicken) inasal. The platter also comes with a trio of sauces and dips: atchara, pinakurat, and Empacho's very own coconut vinegar blend.
ADVERTISEMENT - CONTINUE READING BELOW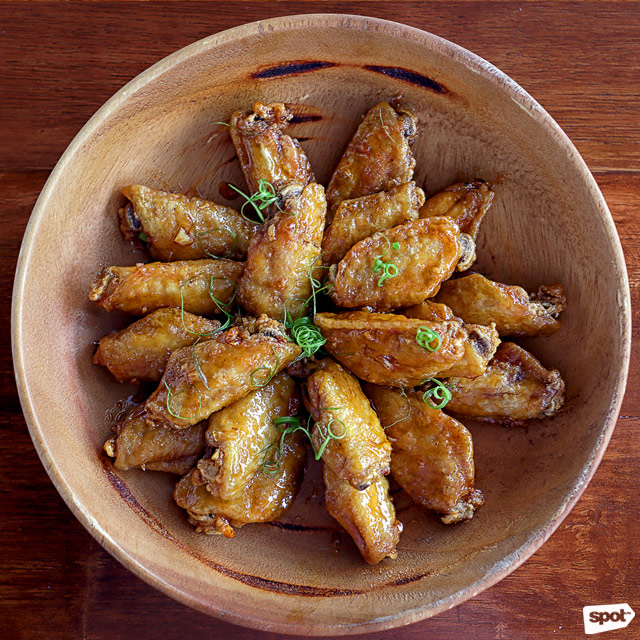 Spicy Tamarind Wings
The Spicy Tamarind Wings (P370) have quickly become a crowd favorite, with their satisfying balance of heat and tang. Instead of being fried or baked in sauce, the chicken wings are pressurized and then blast-frozen to make sure they're nice and crispy, with the juicy meat easily falling off the bone with one bite.
ADVERTISEMENT - CONTINUE READING BELOW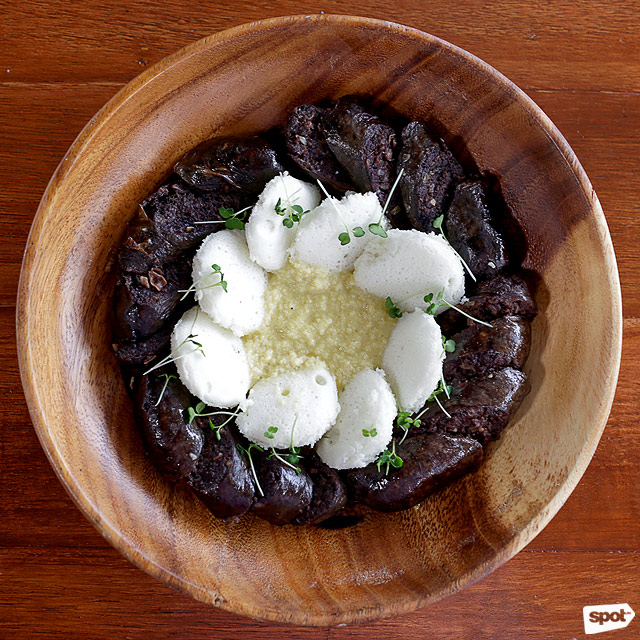 Empacho's Smoked Blood Sausage
Empacho's Smoked Blood Sausage (P350) is another interesting appetizer, one that looks like a different take on dinuguan. The pork is smoked for a couple of hours, and the finished product are thick slices of sausage with an herby flavor, paired with—what else?—puto served with coconut creme anglaise with calamansi.
ADVERTISEMENT - CONTINUE READING BELOW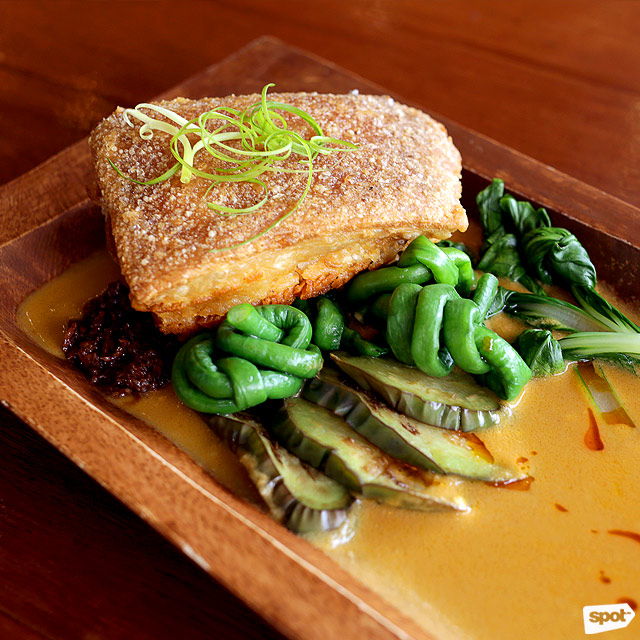 Crispy Pork Kare-Kare
A healthy fondness for pork is what makes Filipino food distinctive, and Empacho serves exactly that in spades. The Crispy Pork Kare-Kare (P395) tastes exactly what good kare-kare should taste like, but dressed up in a new look: a slab of spicy deep-fried pork belly that is crunchy on the outside and tender on the inside. It sits on a bed of vegetables and bagoong, and placed on top of a layer of annatto peanut sauce.
ADVERTISEMENT - CONTINUE READING BELOW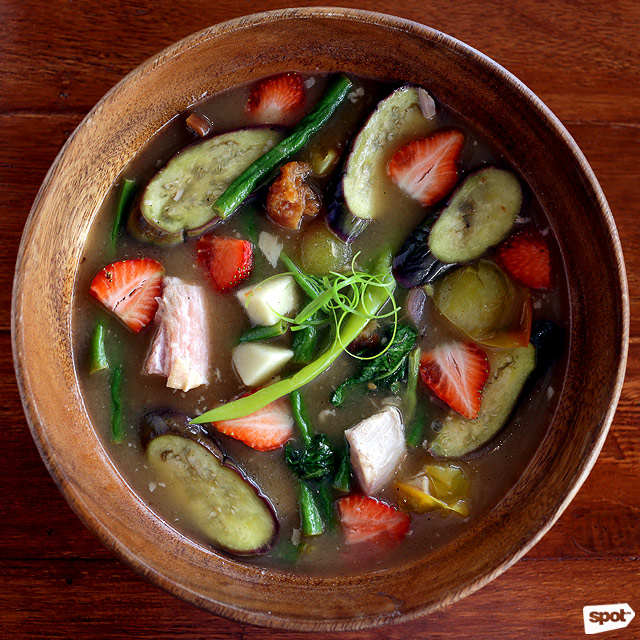 Sinigang na Lechon with Strawberry 
The Sinigang na Lechon with Strawberry (P490) features cuts of smoky lechon belly, vegetables, and a broth thickened with gabi, exactly as Chef Dimchee prefers it, because the thickness of the broth with every sip brings out the sourness of the tamarind. The strawberry slices just add a bit more character to the dish, giving it a subtle hint of sweetness.
ADVERTISEMENT - CONTINUE READING BELOW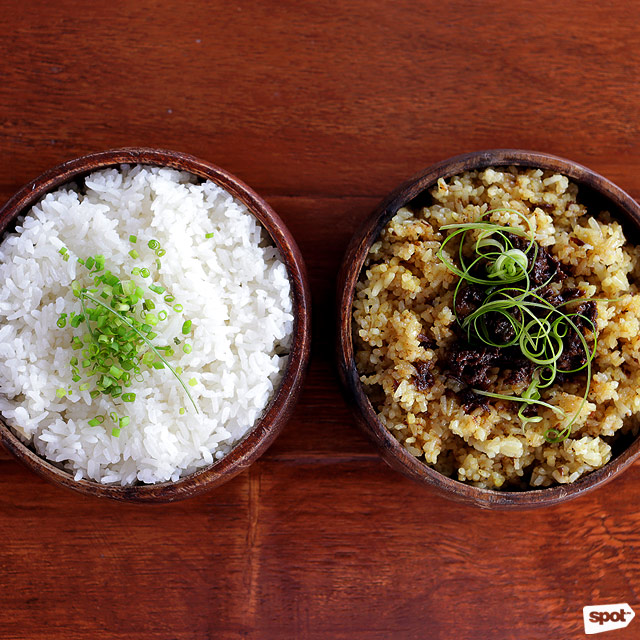 White Rice and Guinamos Kalkag Rice
Rice is, of course, available, although only in individual servings. A good choice is the Guinamos Kalkag Rice (P75), which features dried alamang, shrimp paste, and a touch of sampaloc.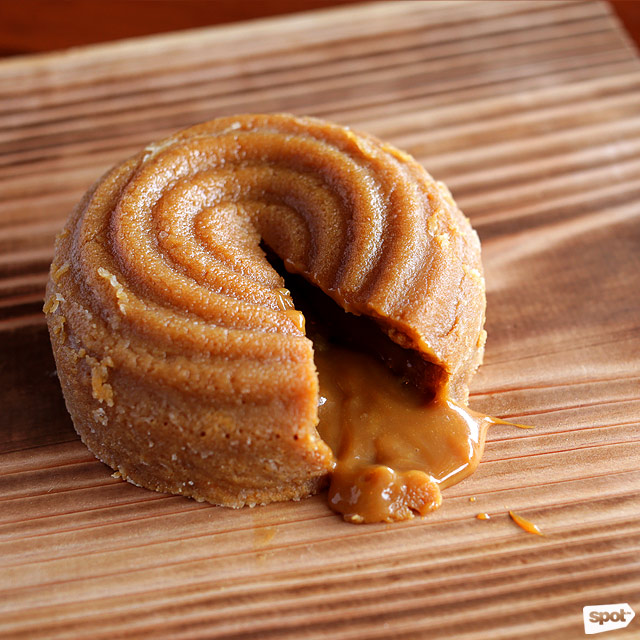 ADVERTISEMENT - CONTINUE READING BELOW
Salted Egg Lava Cake
All that rich food deserves to be capped with a rich dessert. The Salted Egg Lava Cake (P150) is particularly popular; break through the swirling mound of dulce de leche and a river of custard flows out. The taste is fairly similar to yema cake, but at the same time, it's not as cloying and sweet as you might expect, thanks to the salted egg mixed in with the filling.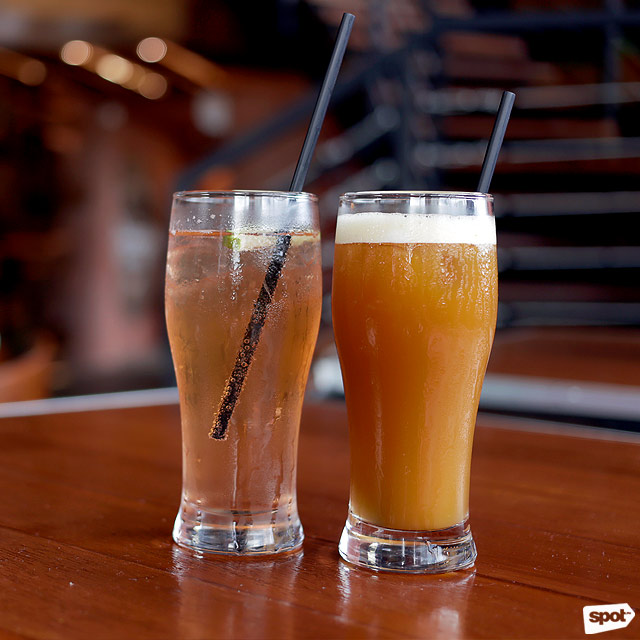 ADVERTISEMENT - CONTINUE READING BELOW
Empacho Bitters and Iced Tea
Their signature drinks are also worth a try. The perennial favorite iced tea is available, which is house-made and freshly brewed. But the Empacho Bitters (P95/glass, P360/carafe) is the jewel of the two; this sparkly, refreshing drink is from Papua New Guinea, laced with lemon, lime, and aromatic bitters.
There's plenty to try at Empacho; the battered Balut Tempura (P350), served with micro arugula salad and salted egg aioli could be a gateway for those who are squeamish about your regular balut. They also take pride in Empacho's Crispy Sisig (P350), which is good on its own without needing extra seasoning: Just add a squeeze of calamansi and let the flavors blend together. Pasta is also given a makeover, with choices like the Soft Shell Crab Aligue Pasta (P420) and Spicy Laing Carbonara Pasta (P390).
Even the sauces are noteworthy. They make their own vinegars—plural: The sinamak and pinakurat are all made in-house in batches and prepared over a few days to really let the spices soak through, while Empacho's own vinegar is a sweet-spicy coconut-based creation.
ADVERTISEMENT - CONTINUE READING BELOW
At night, the lights go down, the drinks begin to flow, and Empacho transforms into a bar, although they still serve the same hefty dishes for the nighttime crowd. Every drink is artfully prepared and comes with quirky names like Kamao, Liwanag, and Libido.
This is definitely one place where you can say "Na-empatso na talaga 'ko" and actually say it as a good thing.
Photos by TJ Tantiangco
Recommended Videos
Load More Stories