The Pullet's chicken and fries are two very good reasons to go to Industrie Food Loft
Comfort food combined with an unexpected touch of nostalgia
The Pullet
Industrie Food Loft, City Golf Complex, Doña Julia Vargas Avenue, Pasig City
Contact: 0917-590-0909
Open daily from 4 p.m. to 2 a.m.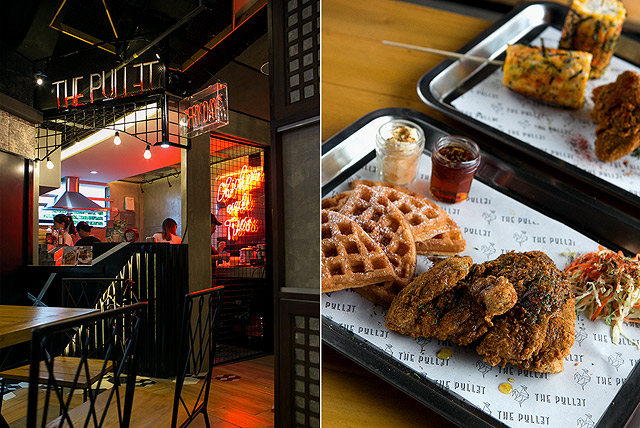 (SPOT.ph) Don't let the syringes fool you—this won't hurt a bit. Language nerds out there will know the term "pullet" can be derived from "poulet," which is French for "chicken." If you've never heard of it to refer to the fowl feast of choice...well, now you know!
ADVERTISEMENT - CONTINUE READING BELOW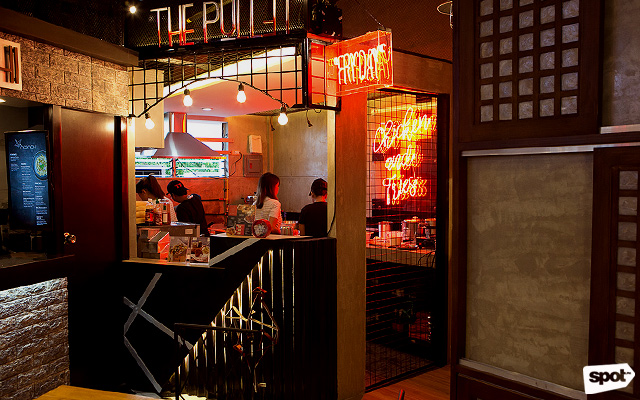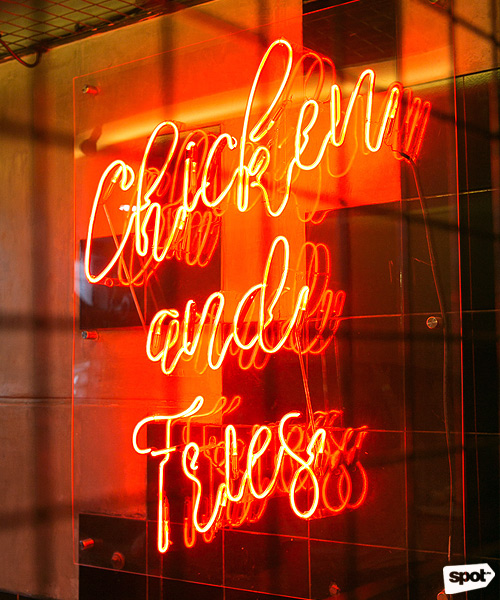 ADVERTISEMENT - CONTINUE READING BELOW
We're back at the Industrie Food Loft, which seems to be on the upswing. In a deep corner to the right, you'll find the kind of neon lights that almost guarantee a good time and the comforting scents and sounds of fried comfort food. And that's exactly what Mikka Leoncio is going for at The Pullet.
It wasn't from any great American cross-country road trip she took once. "I've just always really liked comfort food [and making it myself]," she says almost sheepishly.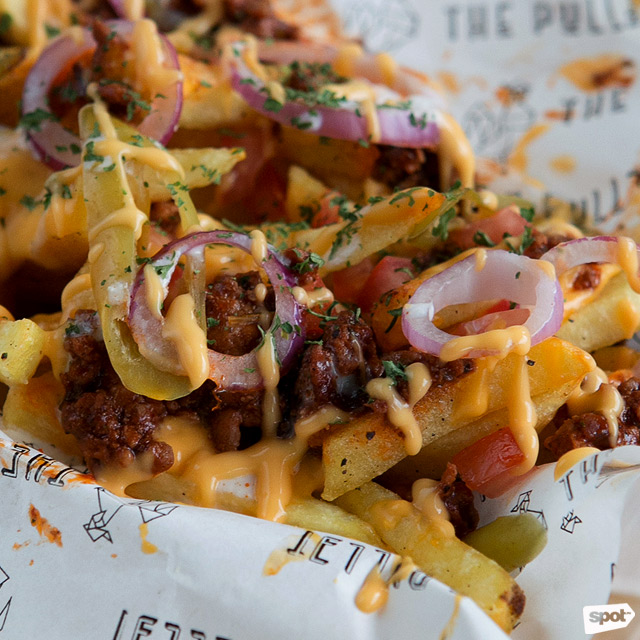 ADVERTISEMENT - CONTINUE READING BELOW
Nacho Fries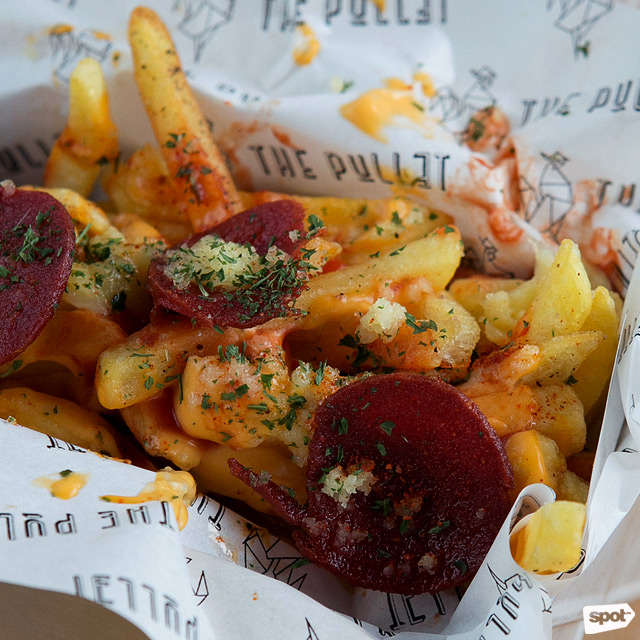 Pizza Fries
Just by looking at the menu, where things like Nacho Fries (P148) and Pizza Fries (P148) are listed, you already get the sense that it would be inadvisable to line up here unless you were really, really stressed. Because this is the sort of food you have to wolf down, which is kind of the best (read: only) way to eat this. If you take too long, it means losing the freshness and the heat. You can't afford to make that mistake again, especially not with all that cheese and pepperoni and chorizo and those onions...just go. You've only got one life.
ADVERTISEMENT - CONTINUE READING BELOW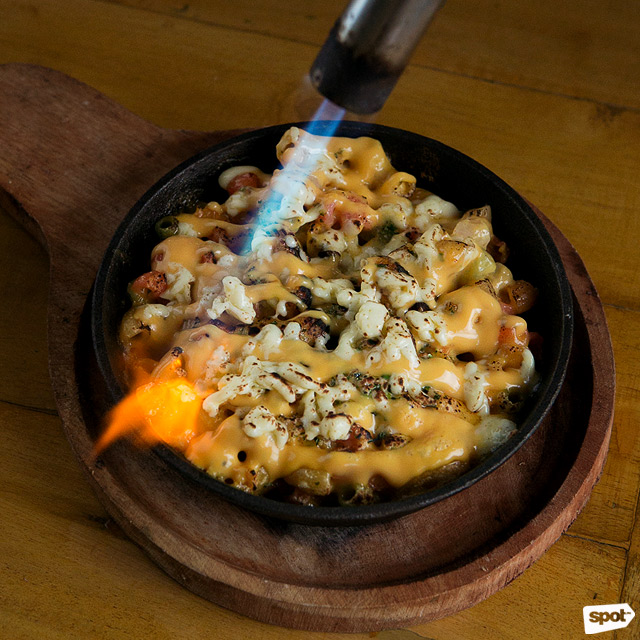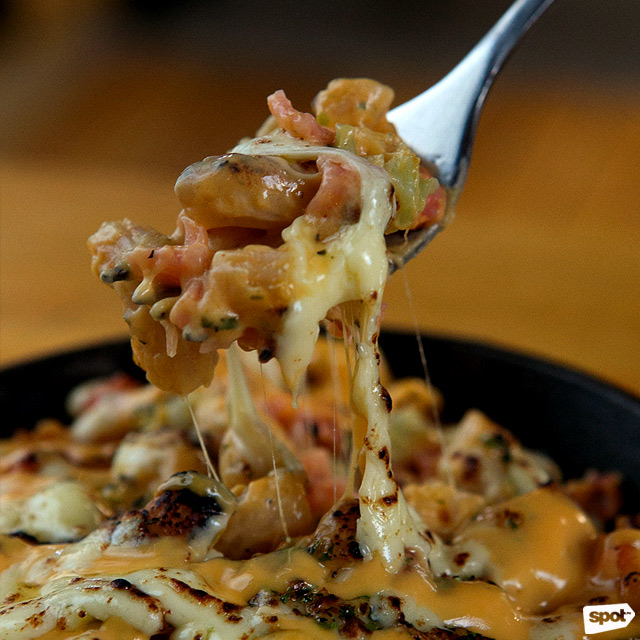 ADVERTISEMENT - CONTINUE READING BELOW
Mac and Cheese
It's very much the same with the Mac and Cheese (P110) in that you must savor it while it's piping hot. There's just no other way, so this is best shared.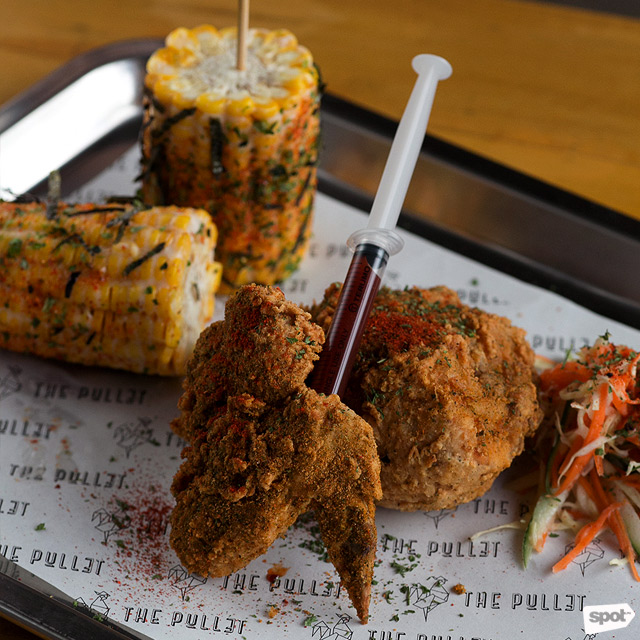 Chicken and Corn on the Cob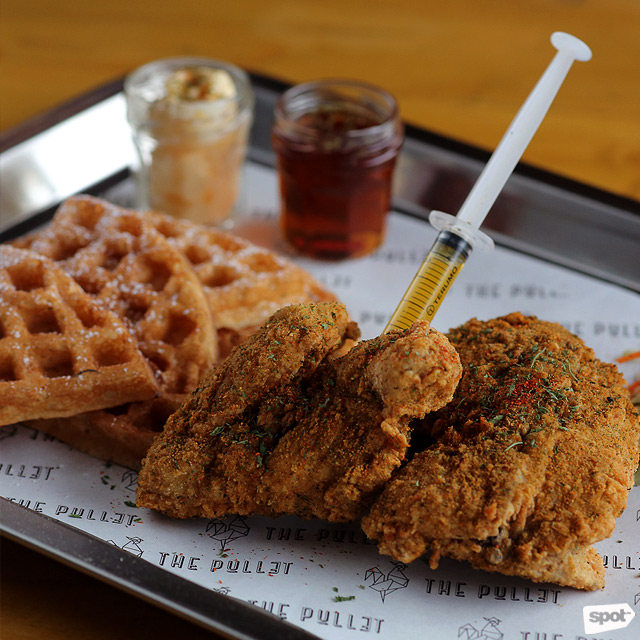 ADVERTISEMENT - CONTINUE READING BELOW
Chicken and Waffles
But here's where it gets delightfully strange, and we don't think the people running this joint intended this at all, but there is something nostalgic to the chicken. You can get that with the side (or sides) of your choice. We got the Chicken and Corn on the Cob (P218) and the Chicken and Waffles (P198), but there's a flipside to this bird. Never mind the syringes full of sauce and the surprisingly fresh coleslaw. We're telling you, it's in the breading.
This is not the clichéd so-crispy-you're-gonna-die chicken skin. No, they've trekked far and away from the beaten path and returned from war to bring you what we can only describe as a taste of your childhood. Hear us out.
It was that sunset-sweet, after-school feeling that you could only get by coming home and opening up your favorite bag of chips. It didn't happen often—just enough for you to know that feeling and be aware that you'd know it 20 years from now. And if we sound a little nuts, well, that just proves that some things need to be experienced to be believed.
ADVERTISEMENT - CONTINUE READING BELOW
And, if nothing else, there are the waffles. Yes, it sounds weird, and there's a pattern going on here, but don't knock herb butter on waffles until you try them.
Photos by Ian Santos
Recommended Videos
Load More Stories