Top 10 Cheeseburgers in Manila (2017 Edition)
Don't you just love this classic?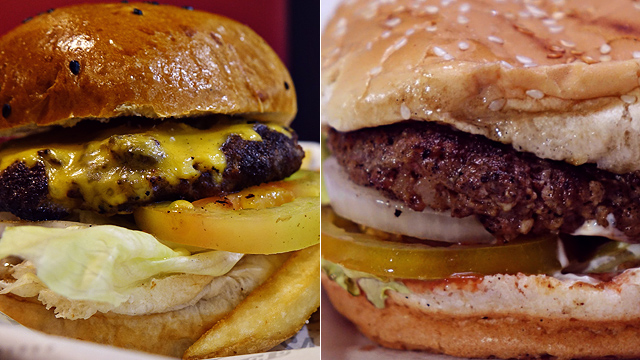 (SPOT.ph) Nothing beats a classic cheeseburger. It is, in our book, one of the greatest inventions ever made in epicurean history. It's been some time since we last ranked the best cheeseburgers in Manila, which means there were more options to consider for this update. This time, we scoured the Metro in search of the best cheeseburger and went back to basics: the classic combination of beef patty, cheese, and bun. We rated these picks based on taste, value-for-money, and balance among all these elements. After trying as many burger joints as our stomachs and blood pressures could handle, we've come up with a list that answered all our beef and cheese cravings—we think it might just answer yours, too. 
All SPOT.ph Top 10 lists are researched, paid for, tested, and selected by the writers and editors. They are discreetly conducted without any notice made to the restaurants or their owners.
Here's our list of top 10 burgers in manila for 2016: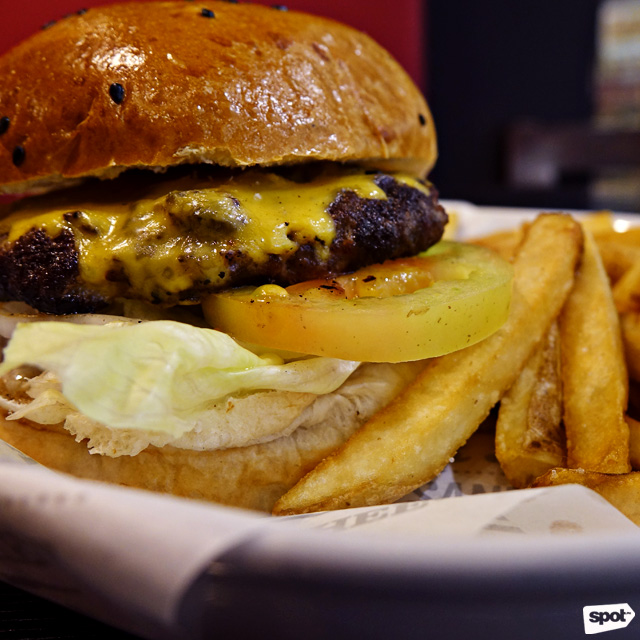 ADVERTISEMENT - CONTINUE READING BELOW
10. Size Matters' All-Beef Burger with Cheese (P149)
Size Matters' All-Beef Burger with Cheese is served with generous amounts of onion, lettuce, and tomato, and, of course, a 100% beef patty that's charred just right. The cheese is melted well enough to give you an oozing bite. The oat bun makes for a great choice for a fully loaded burger as it held the elements together until the last morsel. It's this kind of burger that makes you realize, well, size does matter.
Size Matters has branches at 4/F The Block, SM City North EDSA, Quezon City and Alabang Town Center, Alabang, Muntinlupa City.
CONTINUE READING BELOW
Recommended Videos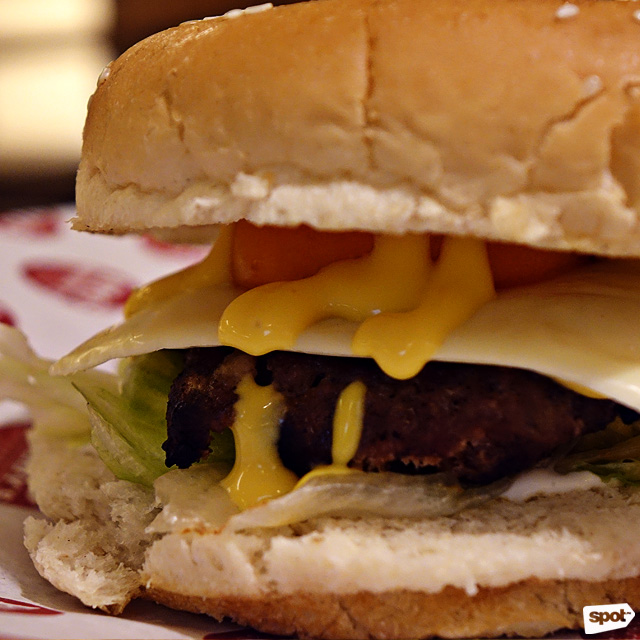 9. Cheeseburger at Big Daddy's Burger and Wings (P140)
This little burger joint that shares a space with an inasal restaurant along Kalayaan Avenue offers simple yet delicious burgers at affordable price points. Aside from a slice of cheddar cheese, they also add a dollop of tangy cheese sauce to their classic Cheeseburger. The best part about their version is that it's not greasy at all, although it would have scored higher on this list if the quality of the bread was taken up a notch.
ADVERTISEMENT - CONTINUE READING BELOW
See a list of Big Daddy's Burger and Wings branches.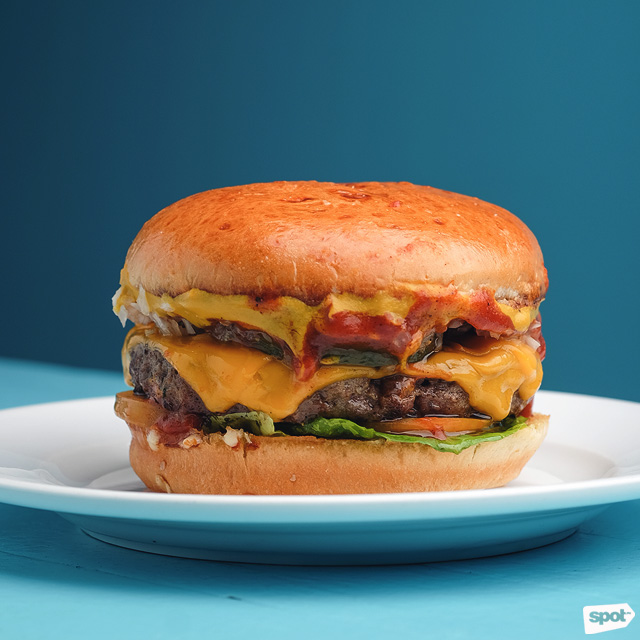 8. Boutique Burger Kitchen's Classic Cheeseburger (P280)
Boutique Burger Kitchen (or BBK) has burgers down to a science. In fact, BBK uses a medley of various beef like Wagyu and Angus to create the ideal patty. They use Hokkaido milk buns to add a touch of sweetness to their Classic Cheeseburger, which also provides contrast to the cheese's saltiness and their homemade ketchup's zest. There was a slight hint of barbecue that we detected when we tried this cheeseburger, but it's not enough to distract you from those memorable flavors.
Boutique Burger Kitchen is at G/F The Fort Strip, 26th Street, Bonifacio Global City.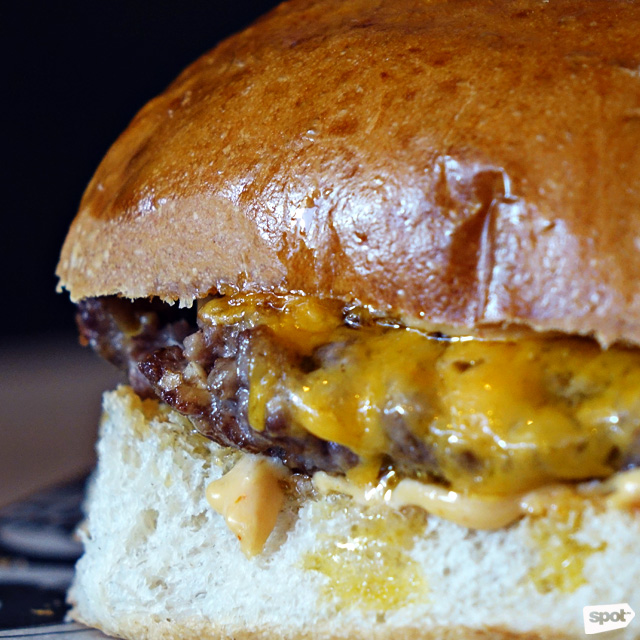 ADVERTISEMENT - CONTINUE READING BELOW
7. BurgerPub's Pub Original (P345)
BurgerPub's Pub Original is made up of a 170-gram patty, sweet caramelized onions, and sharp cheddar cheese. It isn't the biggest burger on the list, but we're giving it a high score because of that hard-hitting flavor. Don't rush when eating this cheeseburger if you don't want to miss out on the good part—the sweet-briny combination of cheese and onions slowly makes an appearance and when it does, you surely won't stop munching. 
BurgerPub is at The Grove by Rockwell, C-5 Avenue, Ugong, Pasig City.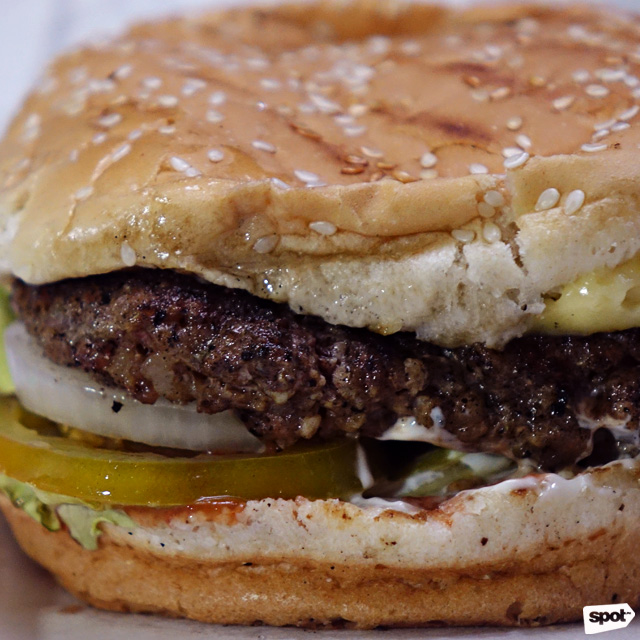 6. The Snack Shack's Half-Pounder with Double Cheese (P155)
Let's face it: The Snack Shack's burgers give you plenty of bang for your buck. Don't be fooled by this burger joint's rugged ambience—their Half-Pounder with Double Cheese deserves to be on this list just by taste alone. Their beef patties are cooked to a succulent medium and aren't crumbly, and each serving comes with a good amount of cheese. The weakest part of this burger is the bun, which ends up soggy after absorbing all the oily juices from the patty, but your tummy won't mind once you're done with this masterpiece.
ADVERTISEMENT - CONTINUE READING BELOW
See a list of The Snack Shack branches.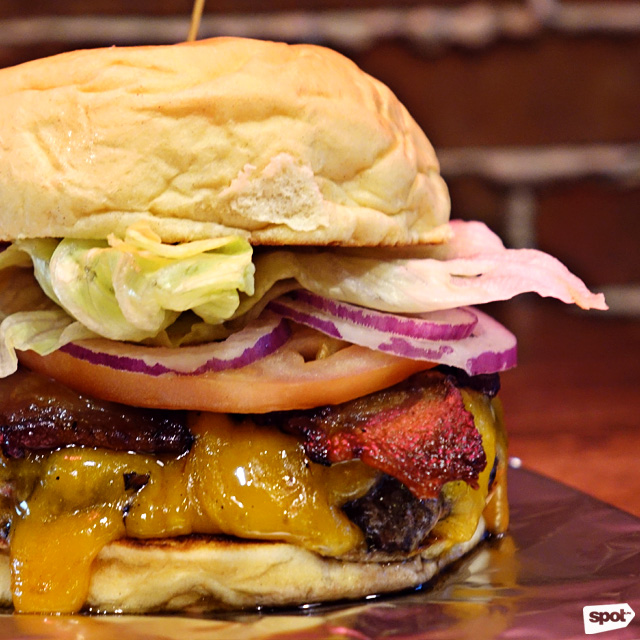 5. Lazy Bastard's Cheeseburger (P210)
Lazy Bastard's Cheeseburger hits you with standout flavor. Their melted cheddar cheese is strong but pleasant, complementing a peppery burger patty. Besides its tasty marriage of ingredients, from the lettuce down to its buttery potato bun, the burger's cheese to patty ratio also has the perfect balance—something surprisingly rare for classic cheeseburgers.
See a list of Lazy Bastard branches.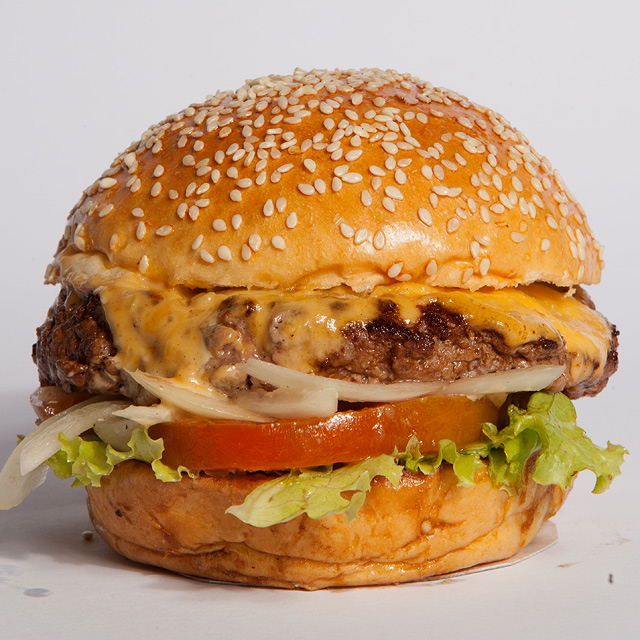 ADVERTISEMENT - CONTINUE READING BELOW
4. 8 Cuts Burger Blends' Cheeseburger (P195)
8 Cuts Burger Blends' burgers are as straightforward as it gets. Their houseblend Cheeseburger is generously sized, and served with a glistening sesame bun that bundles a juicy quarter-pound beef patty, lettuce, onion and tomato slices, and cheddar cheese. You also have the option to get the grassfed patty, although we suggest you stick to the houseblend version to get those flavors that pack a punch. It could get a tad greasy, but what makes this burger memorable is a finishing scoop of their secret Sauce No. 3, which is tangy and sweet and everything good. Don't leave without digging into this beauty!
See a list of 8 Cuts Burger Blends branches.
3. Cheeseburger at Pink's Hot Dogs (P280)
Although Pink's Hot Dogs is known for their New York-style hotdogs, their burgers are also worthy of attention. Their cheeseburger uses a quarter-pound beef patty, strong American cheese, and a secret burger sauce that tastes like a concoction of tomato ketchup and mustard. Tasty, simple, and one-of-a-kind—we dare say Pink's burgers might give you enough reason to skip those world-famous hotdogs.
Pink's Hot Dogs is at Shangri-La at the Fort, 5th Avenue, Bonifacio Global City.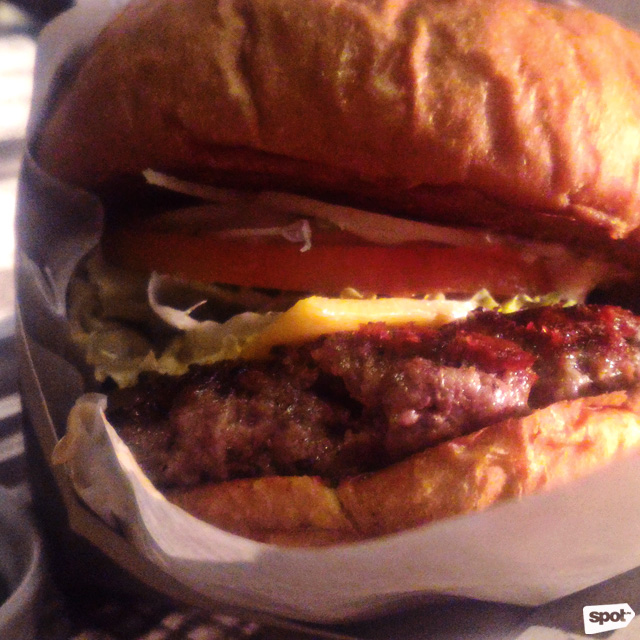 ADVERTISEMENT - CONTINUE READING BELOW
2. The Beef's Cheeseburger (P325)
The Beef's Cheeseburger demands some serious respect. It's all about the huge juicy beef patty: This no-frills burger is hefty enough to forbid you from going for a second serving. The mouthwatering patty is perfectly cooked to medium and is surprisingly not oily despite the thickness of the beef. The veggies are fresh and the onions sweet, which makes this cheeseburger a strong contender on our list.
The Beef is at Hole in the Wall, Century City Mall, Kalayaan Avenue, Makati City.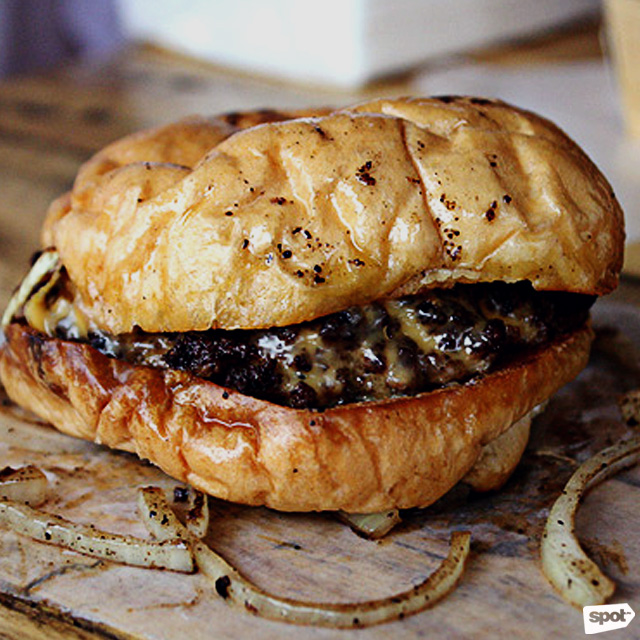 1. Sweet Ecstasy's Steamed Cheeseburger (P205)
Yes, there's a tiny technicality: Sweet Ecstasy's Steamed Cheeseburger isn't on their regular menu. This secret item, nonetheless, is still your basic cheeseburger. What makes all the difference is the way it's cooked—through steaming rather than frying, so the result is a burger that's less greasy. As the melted cheese envelopes the cheeseburger's components, it also provides a consistently rich, indulgent creaminess. Meanwhile, the beef patty is mind-bendingly succulent because it's cooked at medium. Though we expected the buns to become soggy, they sandwiched the elements well, making it effortless to eat with your hands. And for only P205, Sweet Ecstasy's Cheeseburger is a sure win. The best part about this burger is it somehow stays warm the entire time you enjoy it, making every bite feel as good as the first.
ADVERTISEMENT - CONTINUE READING BELOW
Sweet Ecstasy has branches at 10 Jupiter Street, Barangay Bel-Air, Makati City; and Uptown Parade, Uptown Bonifacio.
For other Top 10 lists, check out SPOT.ph's Top 10 Everything Food Lists 3rd Edition. Co-presented with C2 Cool and Clean, it's priced at P195, available at major bookstores.
Share this story with your friends!
---
Help us make Spot.ph better!
Take the short survey
Load More Stories