10 Fun Kid-Friendly Restaurants in Manila
Got the nieces and nephews for the day? We've got you covered.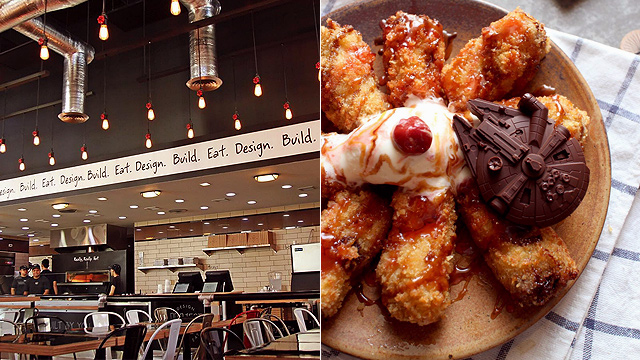 (SPOT.ph) When you become a parent, you can't just simply say "Oh, let's just go out and find a place to eat with the kids," because that could be a recipe for disaster. Whether you're planning where to go with a toddler or nine-year old, it takes a lot of research, preparation, and patience to find an ideal spot that the family can enjoy without it becoming a war zone within minutes.
ADVERTISEMENT - CONTINUE READING BELOW
Fortunately, the rise of several themed cafés and restaurants in Manila have given parents many dining options. Whether you're looking for fun games to play, a good book to capture your kid's imagination, or just some good old favorites, there's a place for you in the Metro.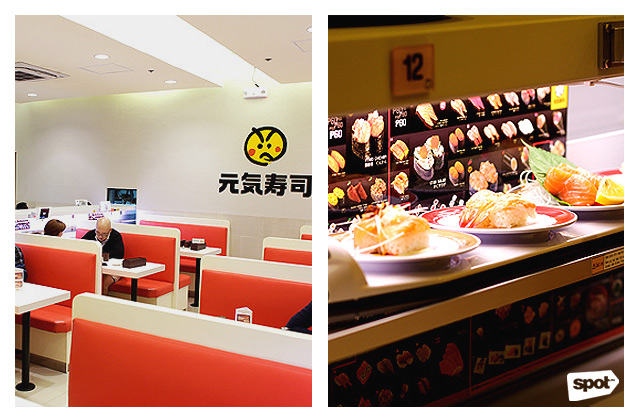 ADVERTISEMENT - CONTINUE READING BELOW
Genki Sushi makes meals interactive and stimulating for kids by allowing them to choose their meals via iPads. Orders are brought to the diners on "trains" along two-level train tracks. While they serve various kinds of sushi, sashimi, and rolls, they also offer rice meals and other familiar Japanese staples like tempura and gyoza, as well as dessert.
Expect to pay anywhere between P90 to more than P200 per plate, so it's best to hit the "View Bill" button on the iPad every now and then to check your running balance.
Let your kids try: Chicken Teriyaki (P220), Spam Tamago (P120)
Genki Sushi is at Bonifacio Stopover, 31st Street, Bonifacio Global City; Ayala Malls the 30th, Pasig City; and UP Town Center, Diliman, Quezon City.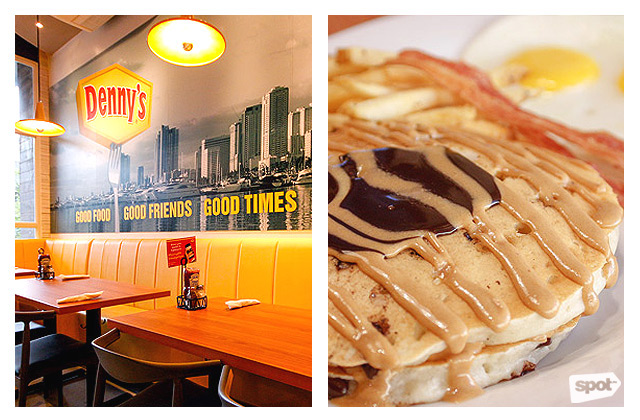 ADVERTISEMENT - CONTINUE READING BELOW
At Denny's, kids will have fun looking at the menu and choosing whether to go with the classic American dishes or something a little bit closer to home. There are several sweet options to choose from, but if they want something more filling, Denny's offers Filipino breakfast meals, as well as great skillets.
But one of the biggest reasons to bring the kids here is the pancakes. Ranging from P300 to P400, Denny's has Cream Cheese Cinnamon, Banana Pecan, Chocolate Chip, and Blueberry pancakes—so they probably have whatever your pancake-loving kid is craving.
While you're waiting for your orders, the friendly staff will lend your kid some paper and crayons, to keep them entertained. And if they're into sports, the latest basketball game will probably be on, too.
Let your kids try: Pancake Puppies (P195), Choco Overload Peanut Butter Pancake Plate (P395)
Denny's is at Uptown Parade, Uptown Bonifacio; Level 4, Garden Restaurants, Trinoma, Quezon City; and Vista Mall, Sta. Rosa, Laguna.
ADVERTISEMENT - CONTINUE READING BELOW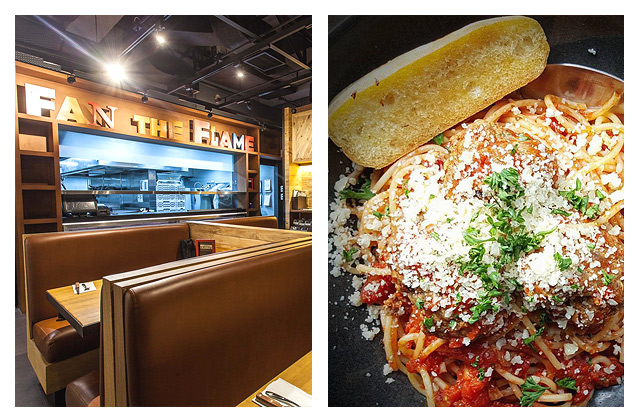 It's touted as a neighborhood grill and bar chain, and that's exactly the vibe you get when you enter Applebee's. Their servings are typically American-sized—in other words, good for sharing—which explains why their dishes aren't exactly cheap. There's also a Kids' Menu for the younger ones to enjoy.
ADVERTISEMENT - CONTINUE READING BELOW
Let your kids try: Classic Burger (P425), Spaghetti and Meatballs (P295)
Applebee's is at W Global Center, Bonifacio Global City; and Eastwood City Walk 1, Libis, Quezon City.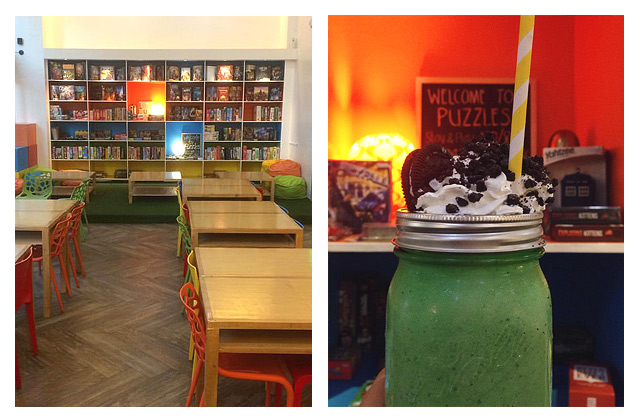 Puzzles: Board Game Lounge
While it may be easy to just hand over a cell phone or tablet to kids just so you can all eat in peace, themed restaurants and cafés make it possible for children to entertain themselves without having to keep their eyes fixed on a screen. Puzzles is one of the best options out there for their wide range of board games.
ADVERTISEMENT - CONTINUE READING BELOW
You can enjoy their specialty called The Milkshake as you and the fam play a fun game of Taboo. While you debate among yourselves playing Avalon, Puzzles Nachos is the perfect partner.
Let your kids try: Puzzles Nachos (P380), The Milkshake (P210)
See a list of Puzzles branches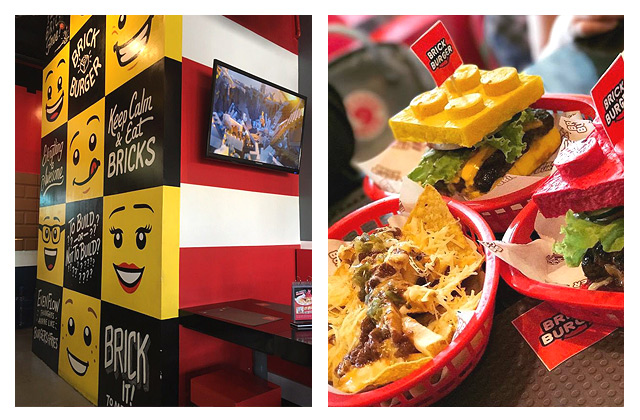 ADVERTISEMENT - CONTINUE READING BELOW
Brick Burger
Brick Burger is all about the classic building blocks we all know and love, with a LEGO-themed menu and interiors. The names on the menu might ring a bell if you've seen The LEGO Movie, and kids will certainly get a kick out of their one-of-a-kind burgers, which really do look like giant LEGO bricks. Their burgers are pretty good, too.
The restaurant also offers other familiar fare, like nachos, chicken wings, and hotdog sandwiches. Burgers range from P160 to P450.
Let your kids try: Kids Meal B (P250), Cheesy Mac Brick Burger (P220)
Brick Burger is at Hampton Gardens Arcade, C. Raymundo Avenue, Pasig City.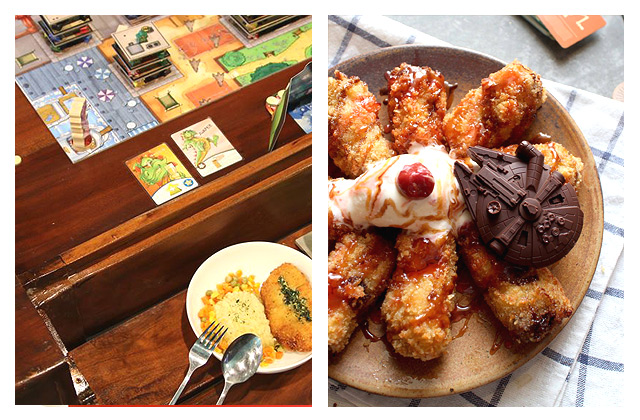 ADVERTISEMENT - CONTINUE READING BELOW
Hungry Meeples
Hungry Meeples has a sizeable library of toys and games just waiting to be played by kids of all ages. What sets this little café apart are the side events and sing-alongs that pop up on a random weekday night. You might drop by on a Wednesday night and walk right into a Disney videoke sing-along session. A microphone, some lyrics, and music are all your kid needs to belt out the latest track from Moana or Enchanted!
The dishes here are named after board games or even video games, so you can try the Nuggets n' Pasta or the Spam n' Pasta to get them ready for a long night of Jenga or "How Far I'll Go" on loop.
Let your kids try: Nuggets n' Pasta (P175), Spam n' Pasta (P175)
Hungry Meeples is at Pinnacle Building, Congressional Avenue Extension, Quezon City.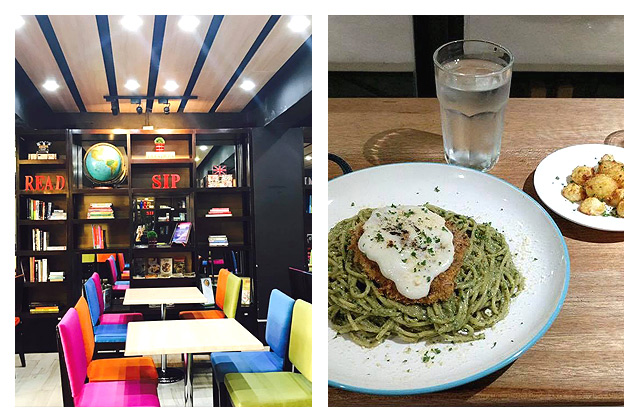 ADVERTISEMENT - CONTINUE READING BELOW
Book & Borders Café
At this book-themed café, educational reads and storybooks are on display for your bookworm to devour. Dishes like the Penne Chicken Pasta go well with books about animals and dinosaurs, and the Chicken Teriyaki would also be a good choice for the youngster who wants something different. Bonus: You can grab a cup of coffee and catch up on your reading, too.
Let your kids try: Chicken Parmigiana Over Creamy Pesto (P230)
See a list of Book and Borders Café branches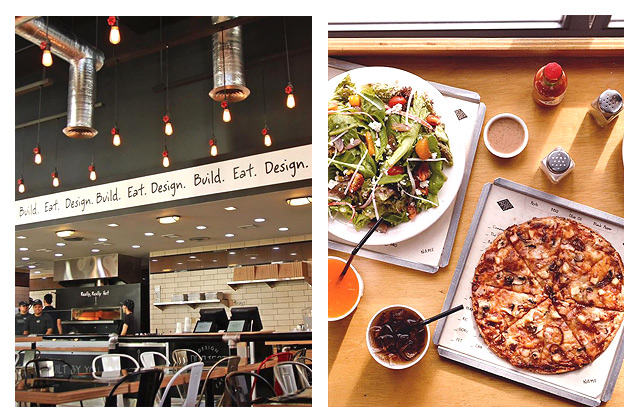 ADVERTISEMENT - CONTINUE READING BELOW
Project Pie*
Remember the thrill of being able to choose your own pizza toppings as a kid? Project Pie lets diners choose from a range of toppings both savory and sweet, and customize their individual-sized pizzas to their hearts' content. It's the perfect solution for families with varying taste preferences because each one gets to choose the flavors they like. For non-pizza lovers, pasta and salads are also available for personalizing. And for kids and kids-at-heart with sweet tooths, don't forget to try any of their dessert pizzas. Banana-Nutella, anyone?
Let your kids try: Build Your Own Pizza (P295)
See a list of Project Pie branches
*Project Pie has closed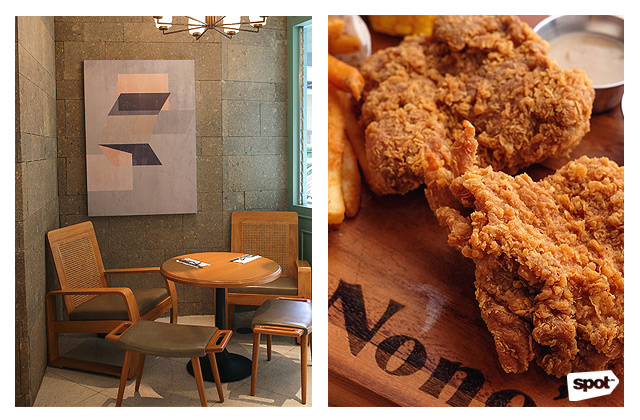 ADVERTISEMENT - CONTINUE READING BELOW
Created by pastry chef Baba Ibazeta Benedicto, Nono's is a place that might just remind you of home. Kids would love their Classic Bolognese (P155), which has that touch of sweetness every Pinoy grew up with. But really, Nono's Homestyle Fried Chicken is the absolute rock-star.
Let your kids try: Nono's Homestyle Fried Chicken (P325/one piece, P565/two pieces)
Nono's is at G/F UP Town Center, Diliman, Quezon City.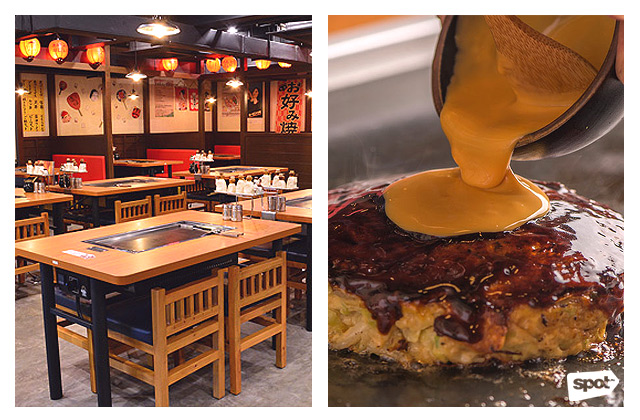 ADVERTISEMENT - CONTINUE READING BELOW
With a grill at every table, not only do you choose your meal—you get to cook it yourself. Not quite sure how to go about it? They provide "How To" cards detailing the cooking process, right down to the suggested condiments or sauces, or you can just ask someone from the staff to help you out. There's something about cooking your own food that makes you want to eat it even more, and there's a perfect okonomiyaki for everyone in the family to enjoy.
Okonomiyakis range from P240 to P440; they also offer non-okonomiyaki options.
Let your kids try: Four Cheese Okonomiyaki (P290)
Dohtonbori is at U/GF Main Building, SM City North EDSA, Quezon City; 8 Missouri Street, Greenhills, San Juan City; 2/F Entertainment Mall, Mall of Asia Complex, Pasay City; and UP Town Center, Diliman, Quezon City.
Recommended Videos
Load More Stories