10 Best Things We Ate in May
Noteworthy dishes in this food-filled month.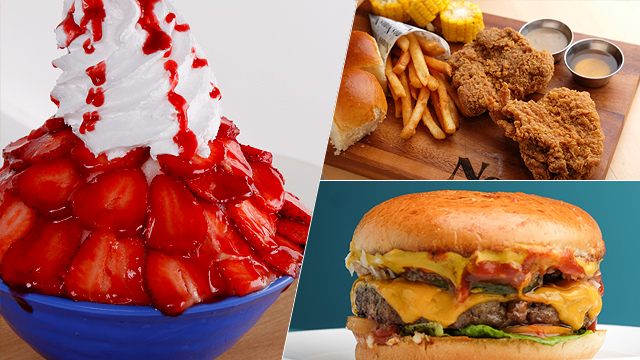 (SPOT.ph) If you didn't already know, here at SPOT.ph, we love food. You need it to live, but we find that there are some dishes that go well past the virtue of necessity. While others content themselves with a deep fryer and the usual salt and pepper, there are some who make—or at least try to make—an art out of it, with delicious displays and even yummier flavors. We believe those that go above and beyond their duty deserve necessary recognition. So here are our top picks among the dishes we ate throughout May.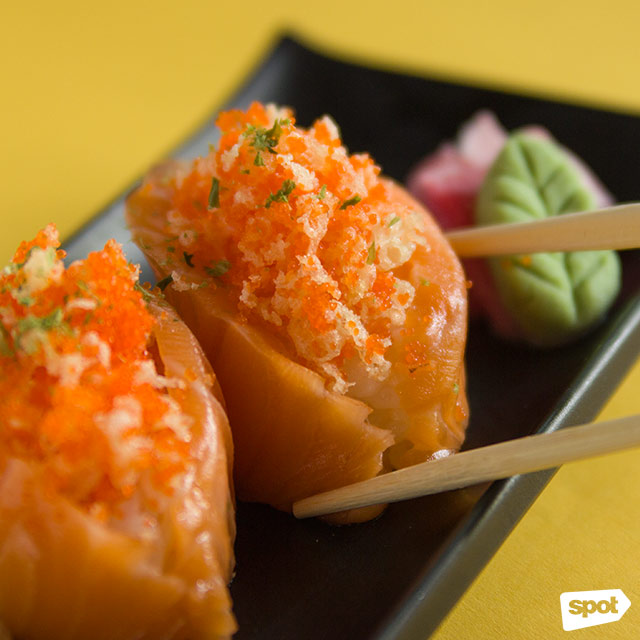 ADVERTISEMENT - CONTINUE READING BELOW
Takashi Japanese Cuisine's Salmon Gunkan
Takashi Japanese Cuisine has been serving Kapitolyo diners inventive and affordable Japanese food since 2014. Their Salmon Gunkan is a recreation of the traditional "battleship" sushi where nori is shaped to mimic a small boat. This vibrantly colored rice snack is made up of fresh salmon, soft Japanese rice, and crunchy panko. The result is a beautiful medley of textures.
Takashi Japanese Cuisine has branches at Pioneer Center, Pioneer Street, Kapitolyo, Pasig City; and G/F Elizabeth Place, 332 H.V. Dela Costa Street, Makati City.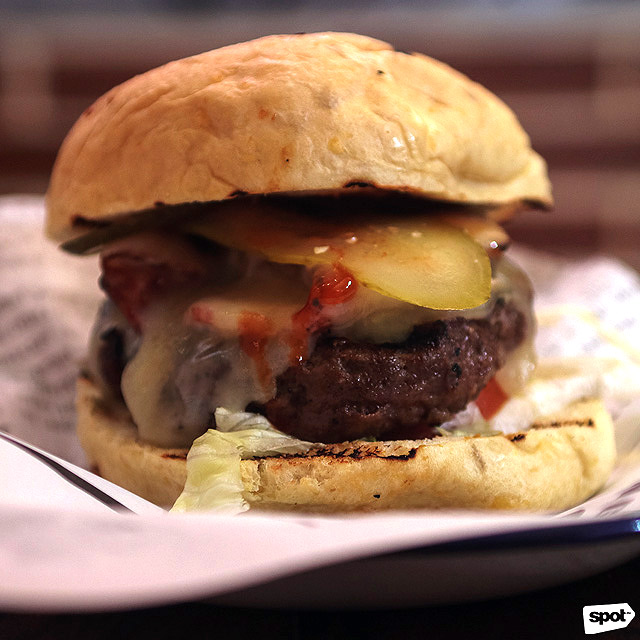 Raging Bull Burgers' Mighty Beast
Raging Bull Burgers is the newest burger joint in Bonifacio Global City. Using beef from Australia, their patties are undeniably succulent. If you can't decide which one to get, The Mighty Beast's 1/3 Angus beef patty is rich and flavorful, but not too fatty. It's also topped with sweet maple bacon, lettuce, and tomatoes.
ADVERTISEMENT - CONTINUE READING BELOW
Raging Bull Burgers is at G/F Shangri-La at The Fort, 30th Street, Bonifacio Global City.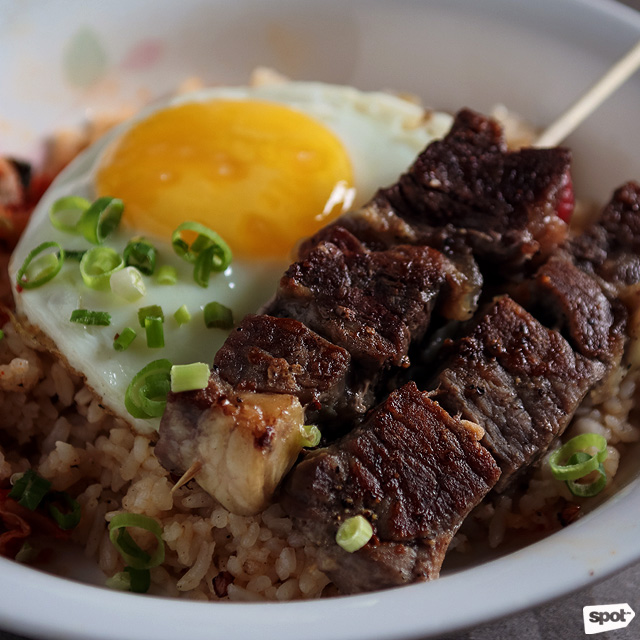 WOKby 4900's Rib-Eye Kimsilog
Who says rice is overrated? WOKby 4900 brings a little spunk and attitude to their rice bowls by mixing Asian and Western influences. Their Rib-Eye Kimsilog is a bestseller, featuring two medium-rare steak skewers paired with garlic rice, an over-easy egg, and tangy kimchi.
WOKby 4900 is at 4900 Durban Street, Poblacion, Makati City.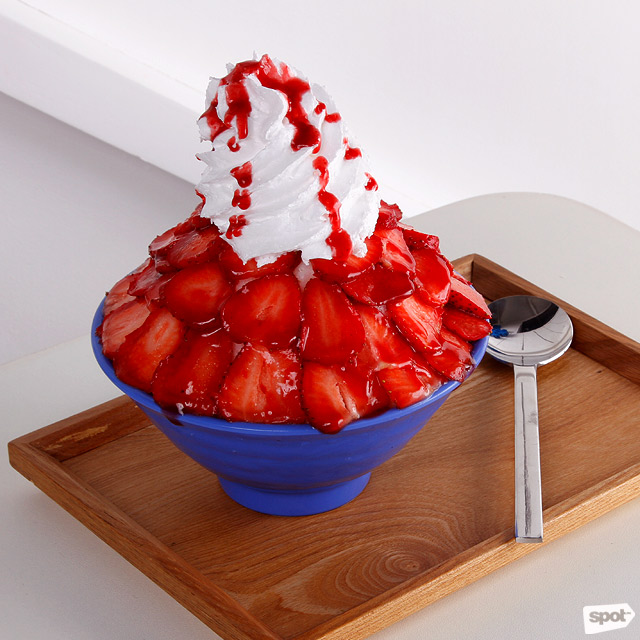 ADVERTISEMENT - CONTINUE READING BELOW
K Bingsu Café's Strawberry Bingsu
K Bingsu Café is the latest bingsu place in town! This Korean shaved-ice dessert is popular all over the world—including the Philippines, naturally. Perhaps it's because of its uncanny resemblance to our beloved halo-halo? Or the fact that it goes so well with our humid weather? Whatever it is, their many bingsus are sure to satisfy. Don't leave without trying the Strawberry Bingsu.
K Bingsu Café is at G/F Promenade Mall, Greenhills, San Juan City.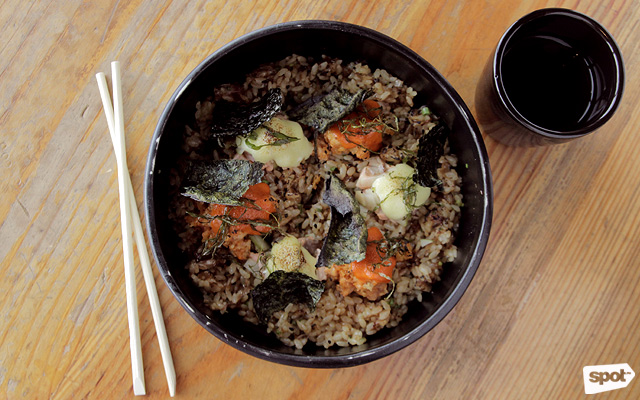 Ooma's Salmon Aburi and Spicy Tuna Poke Bowl
Expect this always-hip Japanese joint to keep diners on their toes with their new dishes. The Salmon Aburi and Spicy Tuna Poke Bowl, released this month, is Ooma's take on the classic Hawaiian poke bowl. It's a symphony of spicy tuna and torched salmon, along with other toppings such as tempura flakes, aioli, pickled red onion slices, and a savory ceviche dressing.
ADVERTISEMENT - CONTINUE READING BELOW
See a list of Ooma branches.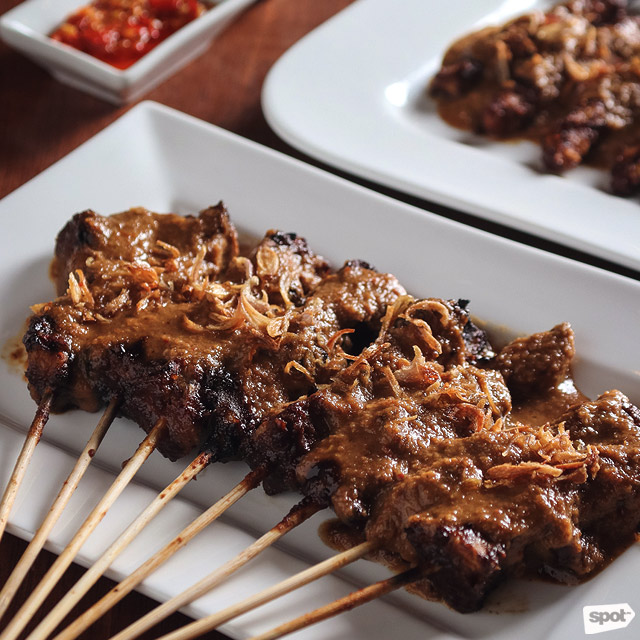 Restoran Garuda's Ayam Sate
This isn't your ordinary barbecue. Restoran Garuda's Ayam Sate is a grilled beef skewer, though a vegetarian option is also available. This take on Indonesian sate is bursting with robust flavors, each piece irresistibly juicy. We're partial to the charred edges!
Restoran Garuda is at 166 G/F Beneficial Life Building, Salcedo Street, Legazpi Village, Makati City.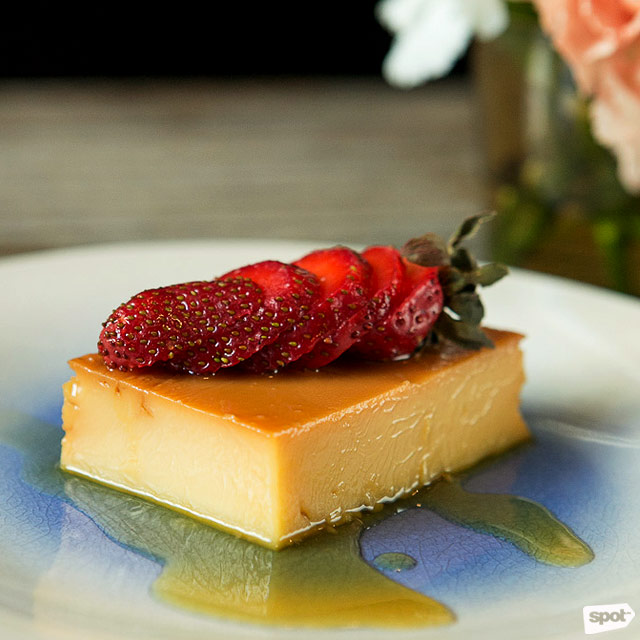 ADVERTISEMENT - CONTINUE READING BELOW
Flan by nawwTy's Kitchen at Mulberry Door
Simplicity is key when whipping up the perfect leche flan. At Mulberry Door, their flan isn't just simple; it's elegant and balanced. Combined with fresh strawberry slices and a sweet reduction on the side, it makes for an excellent but light dessert after a hearty meal.
Mulberry Door is at 26th Street, G/F 8 Forbestown Center, Burgos Circle.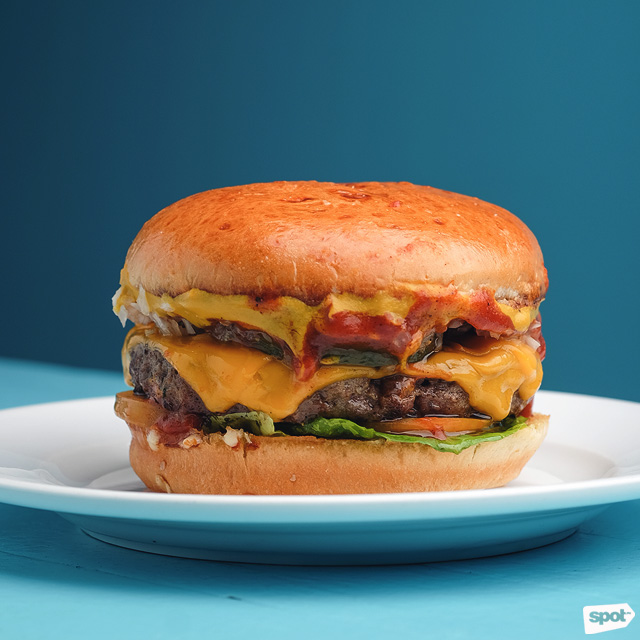 Boutique Burger Kitchen's Classic Cheeseburger
We couldn't stop raving about Boutique Burger Kitchen's Classic Cheeseburger—it earned a spot on our Top 10 Cheeseburgers list. It's pretty straightforward—no-frills, just pure, beefy and cheesy goodness—but Chef Carlo Miguel makes it even more special by using a fluffy Hokkaido milk bun, sharp cheese, and their homemade ketchup.
Boutique Burger Kitchen is at G/F The Fort Strip, 26th Street, Bonifacio Global City.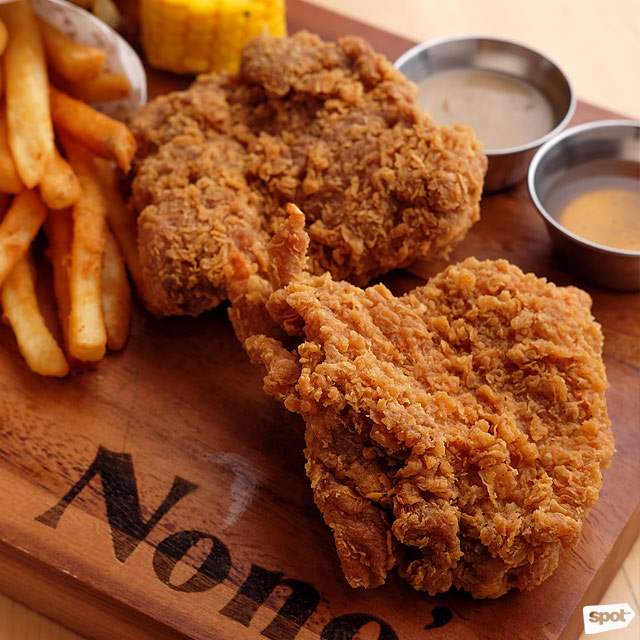 ADVERTISEMENT - CONTINUE READING BELOW
Homestyle Fried Chicken at Nono's 
Crispy on the outside and absolutely juicy on the inside—if you aren't familiar with Nono's Homestyle Fried Chicken yet, it's about time you get yourself acquianted. One order will get you two large pieces of golden fried chicken, fries, corn, honey, and their signature buttery gravy. Have a morsel of each in one bite and you'll know what the fuss is all about.
Nono's is at G/F UP Town Center, Diliman, Quezon City.
The Broken Oven's Sisig Kanin Balls
Most Filipinos are crazy about sisig. With its drool-worthy aroma, decadent flavors, and crackling crispiness, who wouldn't think this dish is amazing? Even Anthony Bourdain would agree. The Broken Oven at Industrie Food Loft tweaks the classic sisig by stuffing it inside a deep-fried rice ball. It's not your usual sisig, but it's pretty genius!
The Broken Oven is at Industrie Food Loft, City Golf Complex, Dona Julia Vargas Avenue, Pasig City.
ADVERTISEMENT - CONTINUE READING BELOW
Load More Stories