Exclusive: The Minions are back at McDonald's!
Here's your first look at the newest Happy Meal toys!
(SPOT.ph) In case you haven't heard, Gru and his loveable bunch of Minions will be back for a third Despicable Me movie! In Despicable Me 3, Gru meets Dru (also voiced by Steve Carrell), the twin he never knew he had, while also going up against Balthazar Bratt, a former-child-star-turned-villain, who turns out to be Gru's most formidable villain yet.
Despicable Me 3 will be out in theaters on June 14, and just like before, McDonald's is launching super adorable Happy Meal toys to celebrate the new movie. There are 10 toys you can add to your growing Minions collection; pick out your favorites or collect them all!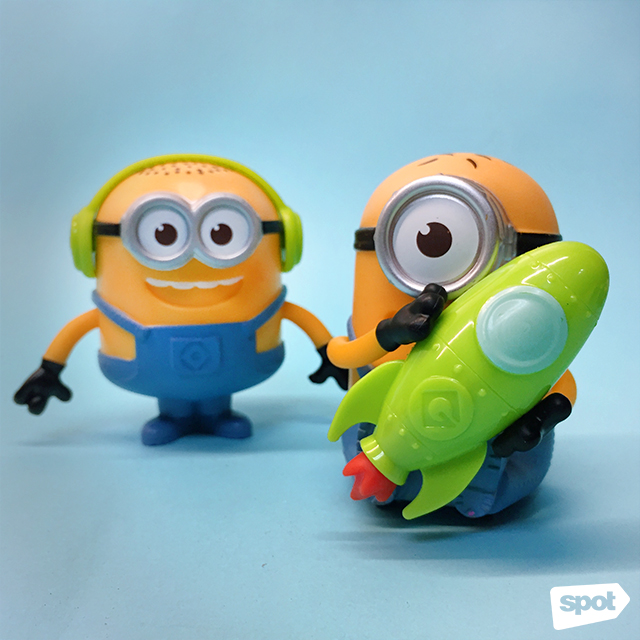 ADVERTISEMENT - CONTINUE READING BELOW
Groovin' Minion (Press down his head and his arms go up and down) and Rocket Racer Minion (Pull him backwards and watch him spin down a crazy path)
Minion Antics (Turn the dial at the back of his head and his ball and chain will spin around) and Pumping Iron Minion (He will pump iron when you lift the lever on his back)
ADVERTISEMENT - CONTINUE READING BELOW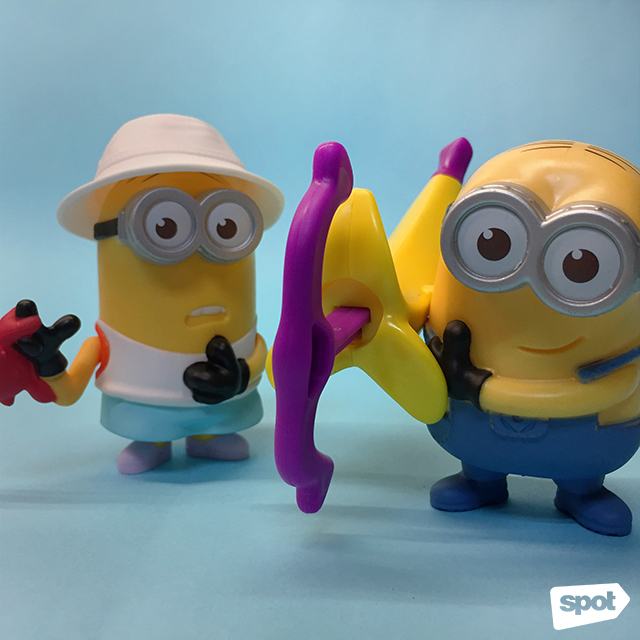 Crab Bite Minion (Lift his arm and his hat will pop off) and Banana Blaster Minion (This Minion shoots bananas with his blaster)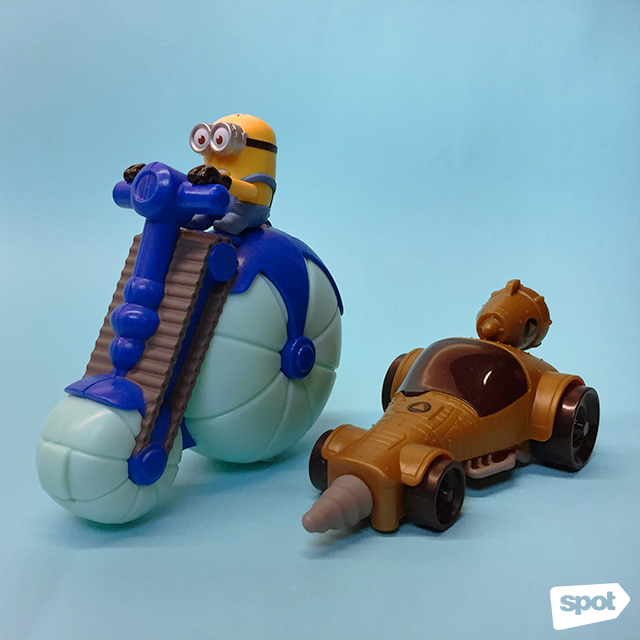 ADVERTISEMENT - CONTINUE READING BELOW
Minion Hydrocycle Surprise (The back wheel hides a cute little Minion) and Despicable Duo (Top hatch hides Gru and Dru. The front drill spins too!)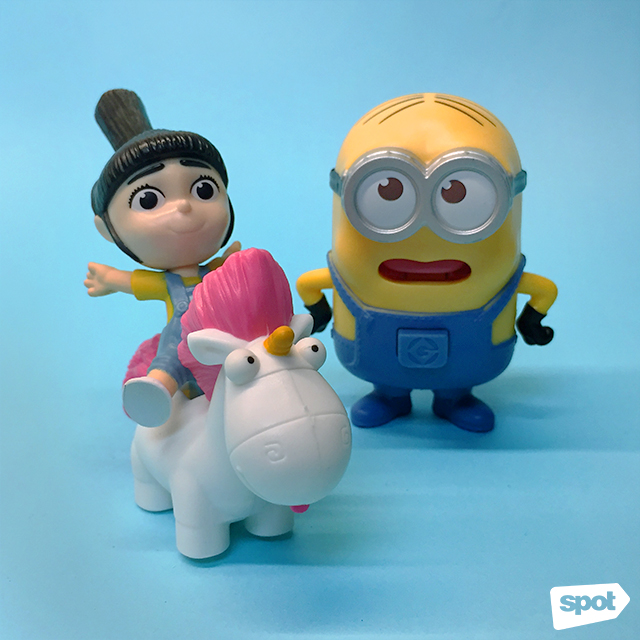 Agnes' Rockin Unicorn (Push Agnes and her unicorn forward and watch them sway back and forth) and Playful Minion (He'll stick out his tongue when you press his pocket.)
ADVERTISEMENT - CONTINUE READING BELOW
The new Happy Meal toys will be available starting May 31, Wednesday, in all McDonald's outlets. Judging from our past experience, you may want to get to the nearest McDonald's ASAP before they run out!
Watch the Despicable Me 3 trailer here:
Recommended Videos
Load More Stories