Café Libertad Will Give You Serious Vintage-Envy
Here, you're free to express your love for espresso.
Café Libertad
G-IV, G/F The Gallery Building, Amorsolo Street, Legazpi Village, Makati City
Contact: 0917-890-771
Open from 7 a.m. to 10 p.m. (Monday to Saturday)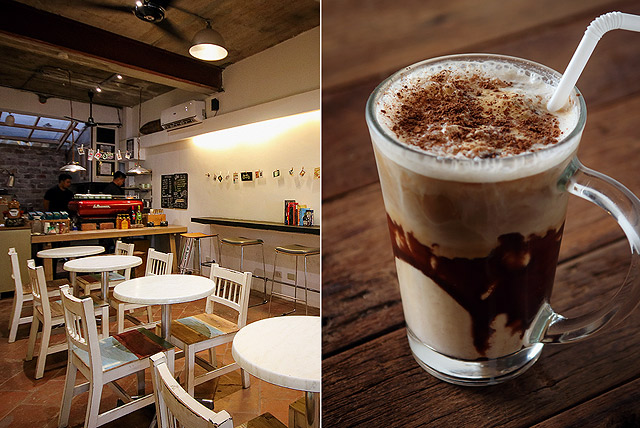 (SPOT.ph) The area around Amorsolo Street and Chino Roces Avenue in Legazpi Village has been a longtime favorite for foodies. With the rise of condominiums, office spaces, malls, and bars in such a small space, it's an open secret that the neighborhood is filled with cool restaurants tucked into its streets and buildings.
ADVERTISEMENT - CONTINUE READING BELOW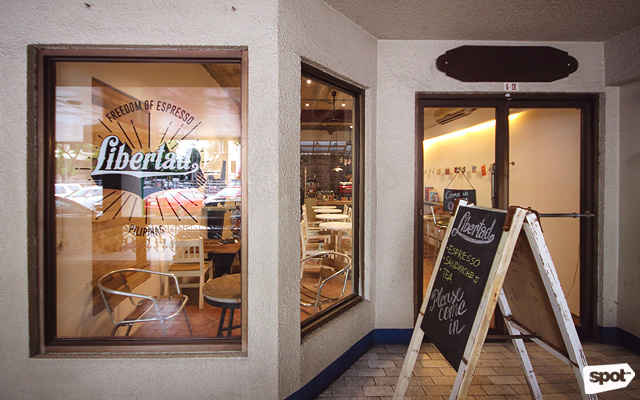 Café Libertad harnesses this energy to its advantage by providing a quiet space to just enjoy a cup of good coffee. The main aim of its founders, Libertad People Coffee Corporation, was to provide a welcoming place that serves excellent coffee at a friendly price. The café was launched in January by the company's partners, which come from various fields, including F&B, marketing, and music. 
ADVERTISEMENT - CONTINUE READING BELOW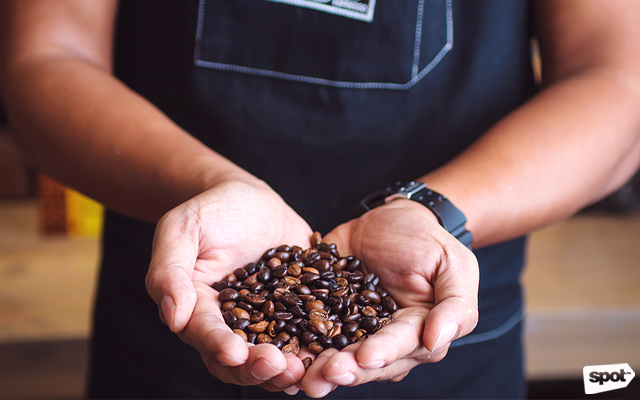 Ronelli Javellana, one of the partners behind the company, outlines it clearly when she describes four "freedom goals" for the café: freedom of espresso, through expression of the coffee blends and recipes; freedom from trends, by satisfying the market without being lumped into other groups or being labeled; freedom to express, with regular jamming sessions called Libertad Jam Nights where musicians are free to come and play to their hearts' content; and freedom from high prices, by allowing customers to just enjoy a good drink without it having to hurt their wallets.
ADVERTISEMENT - CONTINUE READING BELOW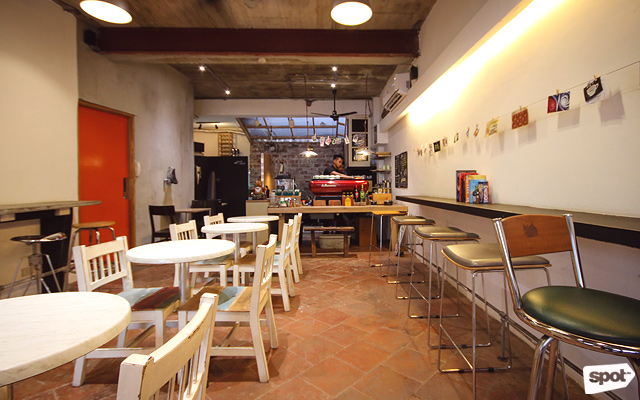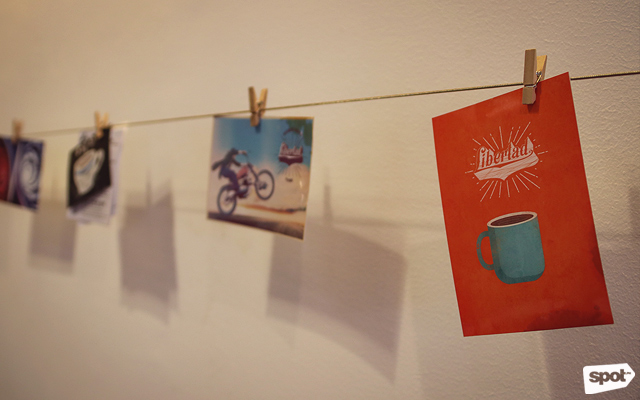 ADVERTISEMENT - CONTINUE READING BELOW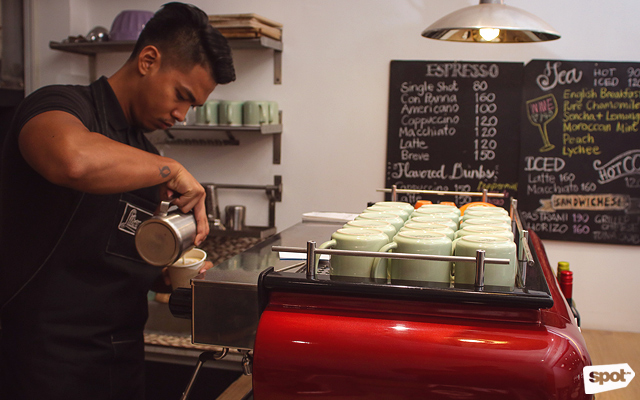 Entering the café brings you a sense of relaxation with its unassuming interiors. The furniture is reminiscent of al fresco European dining, giving you a sense of being somewhere cool and breezy. The décor is genuinely vintage, as the owners chose to upcycle and use things they already had, like cameras and postcards.
ADVERTISEMENT - CONTINUE READING BELOW
You'll get a sense that the interiors are intentionally restrained to highlight the coffee itself. Café Libertad's beans are all sourced locally and are mostly from Benguet. Their Libertad blend is freshly roasted and mixed by the café. They also offer their own specialty blend of single origin coffee called Tropikalye that comes from Davao.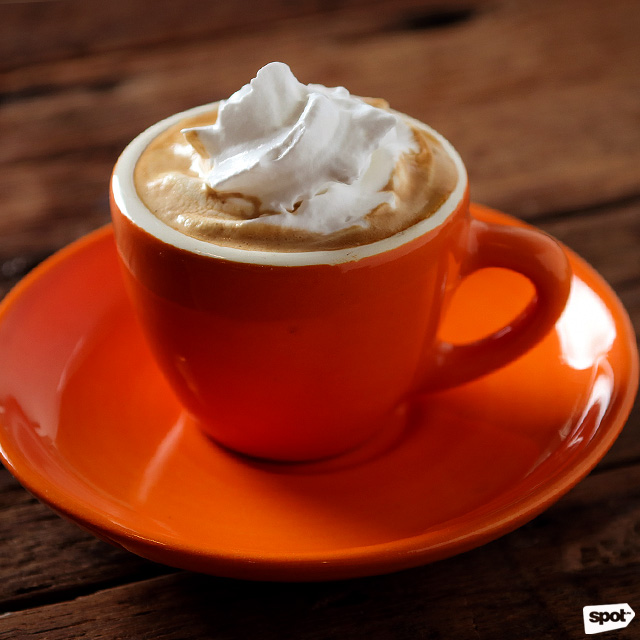 ADVERTISEMENT - CONTINUE READING BELOW
Con Panna
The Con Panna (P160) or espresso with cream is a great way to introduce yourself to the café's coffee offerings and specialty blend. The cream has a tangy sweet and sour flavor thanks to its yogurt base, while the espresso itself is bright and thick-bodied without having an overwhelming aftertaste.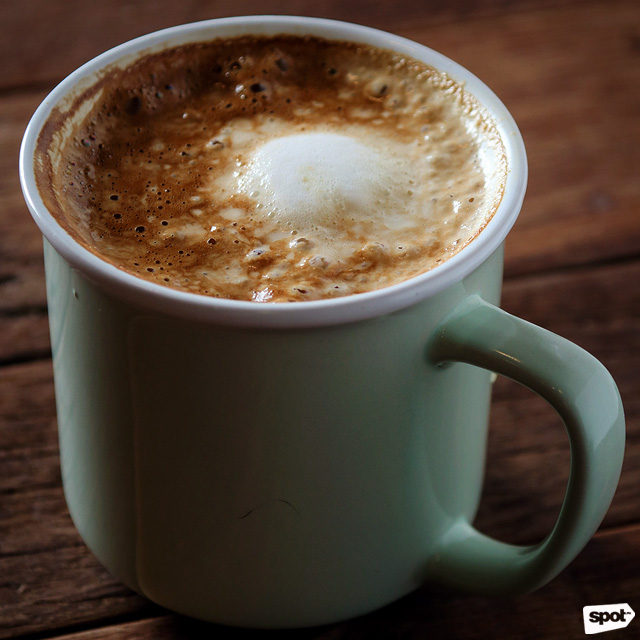 ADVERTISEMENT - CONTINUE READING BELOW
Breve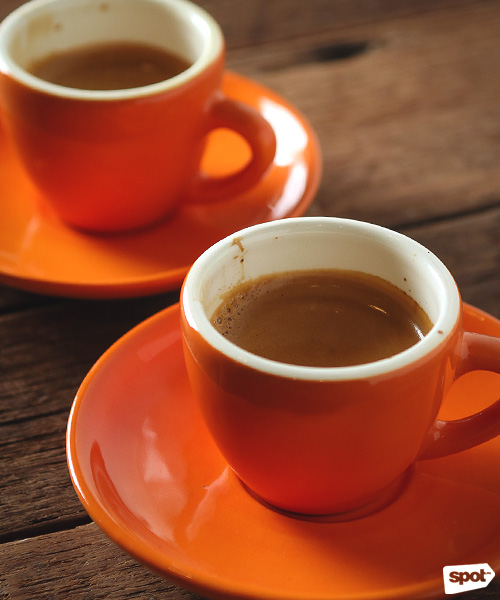 Espresso
The Breve (P150) has a rich, creamy, and thick coffee flavor with barely any acidity and is perfect for those looking for a long coffee in the morning. If you prefer a stronger kick, a plain single shot of Espresso (P80) will perk you up in no time.
ADVERTISEMENT - CONTINUE READING BELOW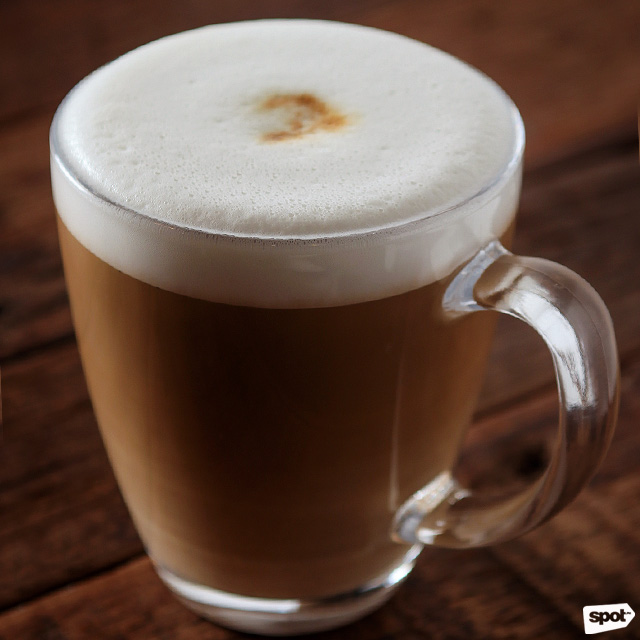 Macchiato with Butterscotch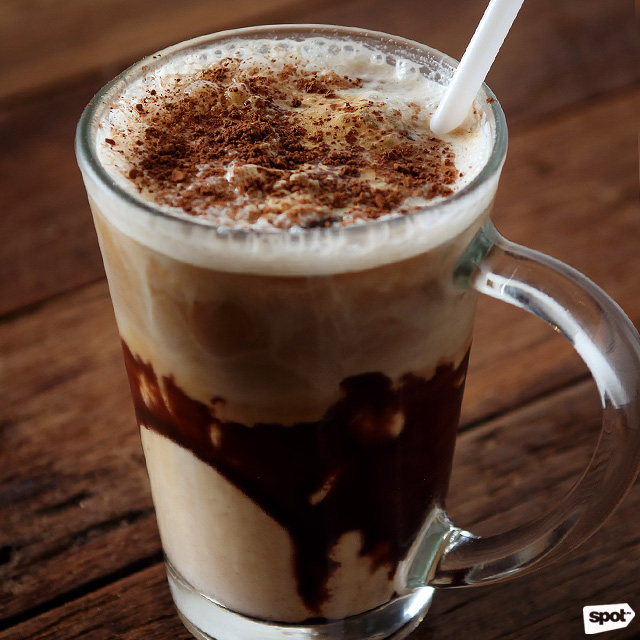 ADVERTISEMENT - CONTINUE READING BELOW
Iced Macadamia Breve with Chocolate Syrup
Among the flavored drinks, the polished Macchiato with Butterscotch (P120) is your best bet. Even with the butterscotch syrup, it happily tends to be a little salty and bitter instead of overly sweet. Meanwhile, the Iced Macadamia Breve with Chocolate Syrup (P160) is a crowd favorite and the perfect pick for beating the Manila heat. The drink has a subtle macadamia flavor that blends well with the chocolate.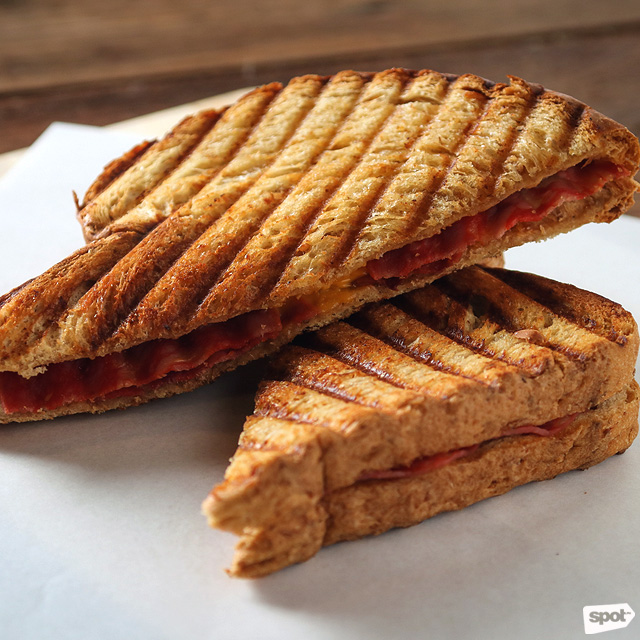 ADVERTISEMENT - CONTINUE READING BELOW
Chorizo Sandwich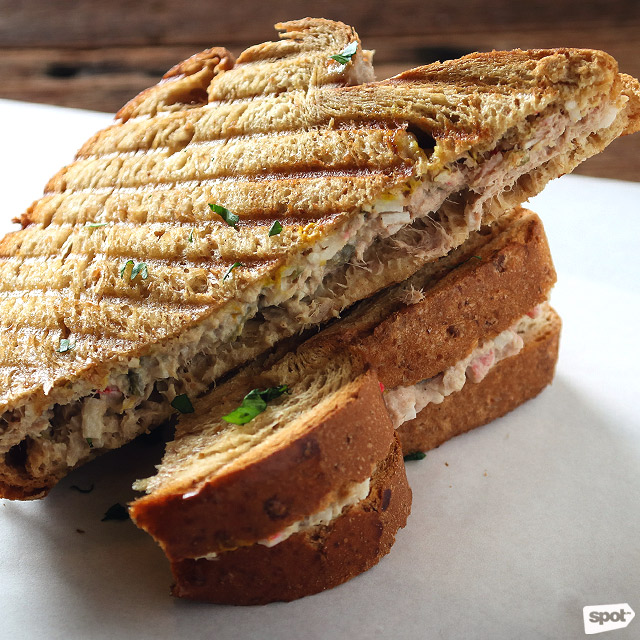 Tuna and Crab Sandwich
Café Libertad also offers some simple but satisfying sandwiches. We imagine the grilled Chorizo Sandwich (P160) would be a good companion over breakfast or merienda, but if you want something a little more traditional and light, we suggest you go for the Tuna and Crab Sandwich (P160).
ADVERTISEMENT - CONTINUE READING BELOW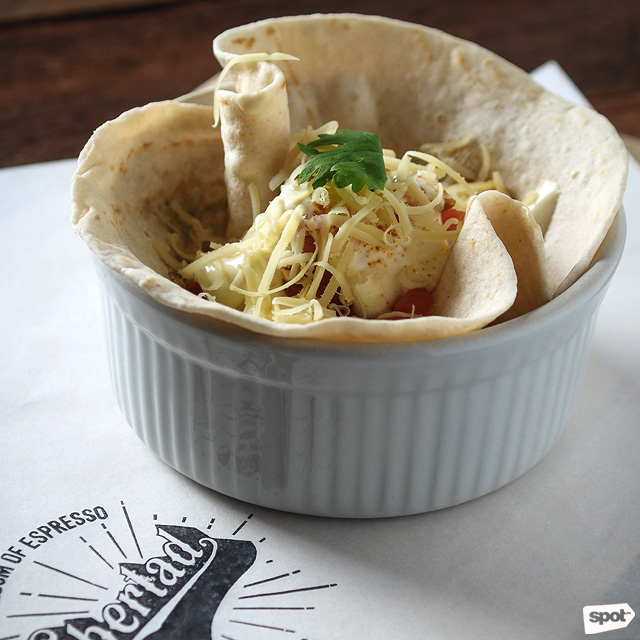 Breakfast Burrito
Their latest offering is the Breakfast Burrito (P100), which is served as an open burrito in a small cup, and is more ideal as a side dish or as a small snack.
What's great about Café Libertad is that they aren't afraid to try new things. Dishes are being developed and gig nights are being planned. Visitors can come in thinking that, maybe today, they can catch something new on the menu. It's exciting to see where the café will go and how far they'll push their limits in pursuit of freedom. But if how their coffee tastes now is any indication, whatever they'll come up with next is just going to be even tastier.
ADVERTISEMENT - CONTINUE READING BELOW
Photos by Jericho San Miguel
Load More Stories