This Place Wants You to Break Up With Your Fave Doughnut Haunt
They're on a mission.
Overdoughs
3/F Century City Mall, Kalayaan Avenue, Makati City
Open daily from 11 a.m. to 9 p.m.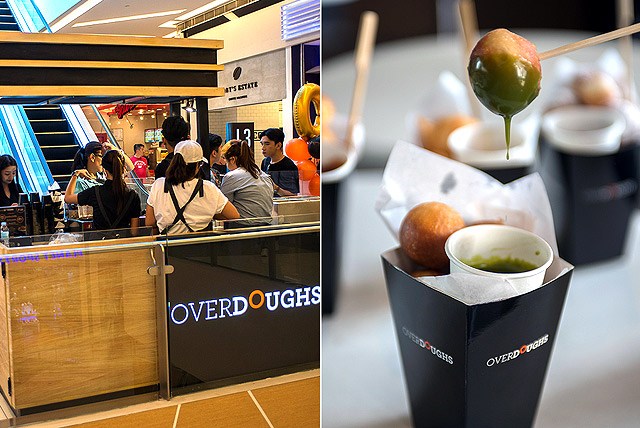 (SPOT.ph) Century City Mall has a lot of great things to offer, but a couple of establishments are a cut above the rest. One such stall is Caravan Food Group's new baby, Overdoughs.
"We wanted to give people another option for movie food. You think popcorn, maybe chips," says Chief of Operations Francis Reyes, pointing out their convenient location in front of the theaters, "but not doughnuts for some reason. And there's the fun element of the dip, too!"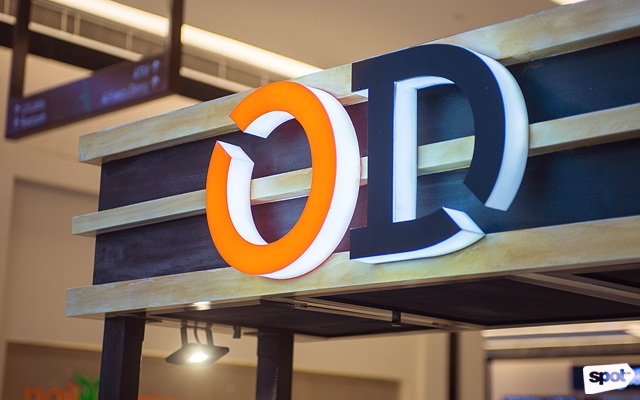 ADVERTISEMENT - CONTINUE READING BELOW
Never mind the fun element—it's gorgeous, gorgeous stuff. Take it from someone who isn't even a fan of dessert: You will go looking for this. If you've lived in Quezon City all your life, it might even be worth moving to Makati for. But maybe don't quote us on that.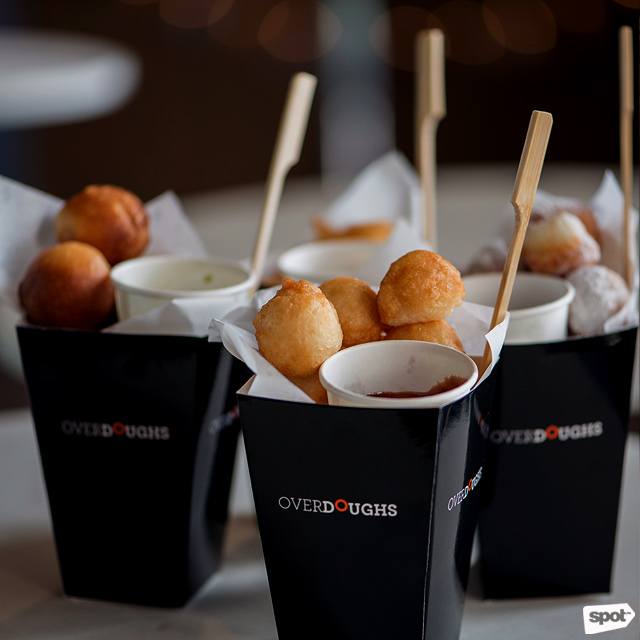 CONTINUE READING BELOW
Recommended Videos
Now, some people might say that the doughnuts themselves aren't much without the dip. To be fair, you might be used to the sugary confections you have next to a to-go cup of coffee that you run to work with, and these things could not be more different. But they're something to savor—during the trailers, perhaps? At P120 a pop, it won't be the worst purchase you've ever made; far from it.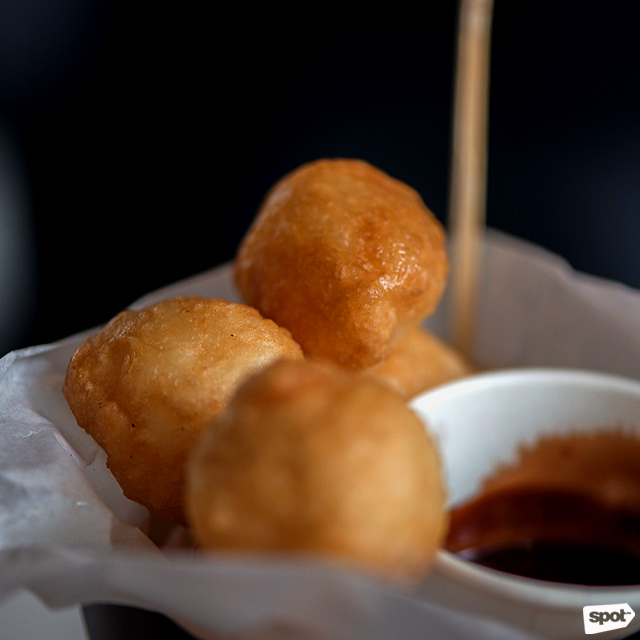 ADVERTISEMENT - CONTINUE READING BELOW
Loukoumades
How could you not appreciate the dough by itself when they come from pretty much all over? Loukoumades—from the Turkish word lokma, meaning "mouthful"—(history buffs, this is for you) have their roots in the Ottoman Empire and have since settled themselves in the islands of Greece. The ones at Overdoughs seem to touch on the common ground between the regional varieties, and are best eaten fresh and dipped in Toffee, but that's just one way to eat it.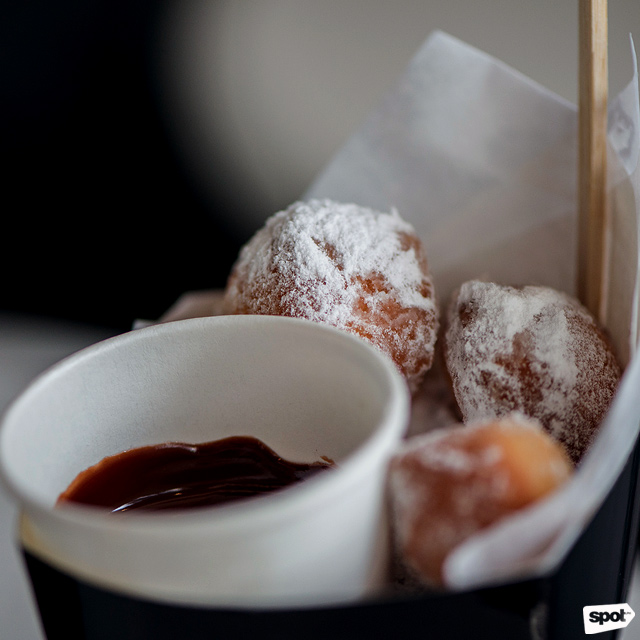 Beignets
The food nerds out there will know what's up when we talk about Beignets. From the Creole cuisine of New Orleans (or The Princess and the Frog, if you like), these crispy little powdered nuggets of joy are really, truly, fine on their own. But the people behind the fryer aren't allowed to let you walk away without any dip—that would just be mean—so we recommend either the Dark or Milk Chocolate. Or, you know, both. (P30 for additional dip)
ADVERTISEMENT - CONTINUE READING BELOW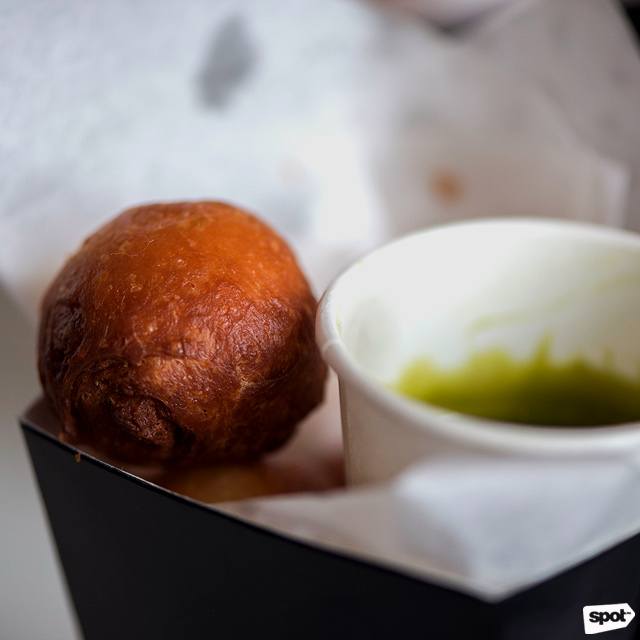 Doughnut Holes
Finally, we return to the more familiar, but not any less craving-inducing. These and the Beignets probably fight over who's the better-looking brother, but boys, boys, you're both pretty. Doughnut Holes are not your average rolled-up cake crumbs, and how dare you suggest such a thing in the face of these crispy-on-the-outside, soft-on-the-inside confections of fried perfection? Pair it with Matcha White. Treat yo'self.
In theory, you're entitled to your own opinion. Of course you are. But if Overdoughs isn't changing the doughnut game for you forever, sorry, but you're wrong. Go! Swim in your sea of wrongness! That just means more for us.
Photos by Hans Fausto
Share this story with your friends!
---
Help us make Spot.ph better!
Take the short survey
Load More Stories