Yes Please
11th Avenue corner 38th Street, Uptown Bonifacio
Contact: 0917-140-7777
Open daily from 6 p.m. to 3 a.m.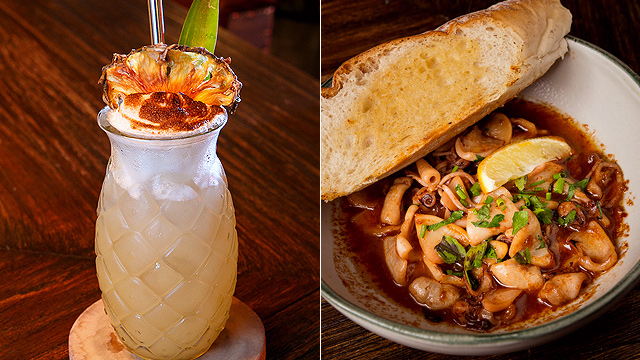 (SPOT.ph) Do you look forward to Friday nights out only to find yourself yawning in the middle of the dance floor, annoyed by the crowd and wishing you could go home by 9 p.m.? You don't need to say goodbye to your weekend social life. What you need is a new night hangout, a club for people who are anti-clubbing if you will—and Yes Please could just be what you're looking for.
ADVERTISEMENT - CONTINUE READING BELOW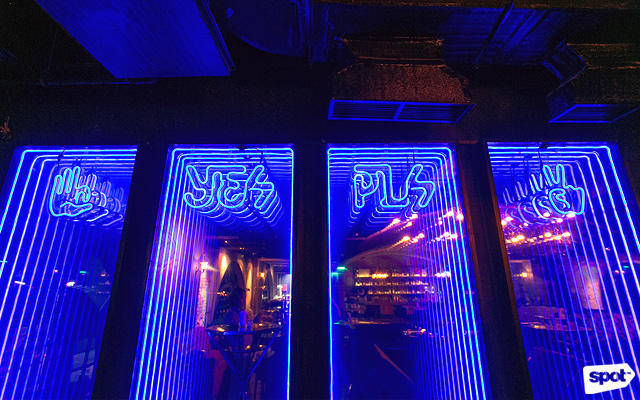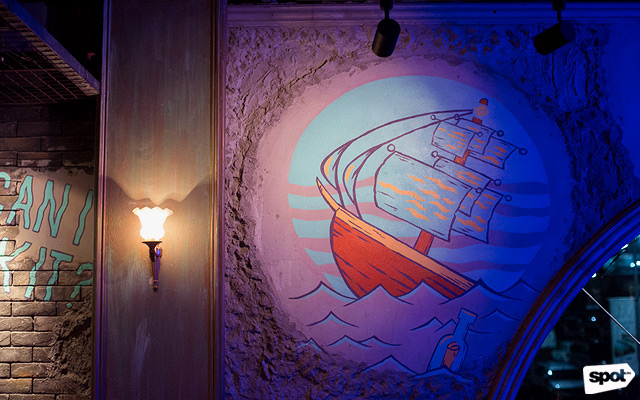 "We wanted [Yes Please] to have a dive bar feel," says co-owner Erwan Heusaff. The space, designed by Serious Studios and Space Encounters embraces the concept but also spruces it up a bit—the result is a mishmash of neon lights, velvet couches, and graffiti art on bare concrete walls. "We didn't want things to be coherent," adds Erwan but he also admitted that the concept didn't look like it would work on paper. Well, it works now—we know the term's been quite overused, but trust us when we say this is one Instagram-worthy dive bar.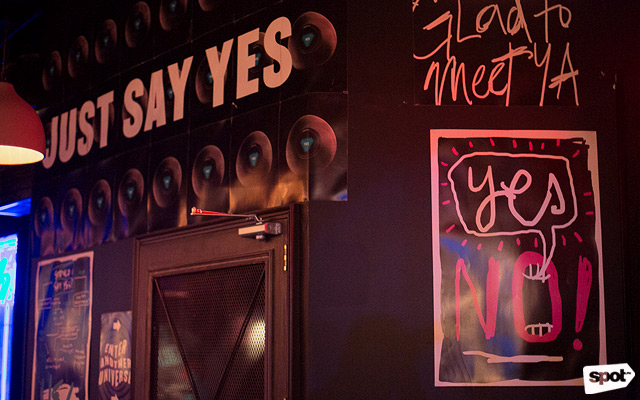 ADVERTISEMENT - CONTINUE READING BELOW
Erwan shares that they also deliberately try to veer away from the packed crowds that are commonplace in most clubs—this meant only allowing 120 to 130 people inside and having to hold the door if necessary. It may seem counterintuitive for some, but for Erwan it's all about controlling the vibe of the place. "Make sure everyone has space, control the music, and people will have fun," he explains simply.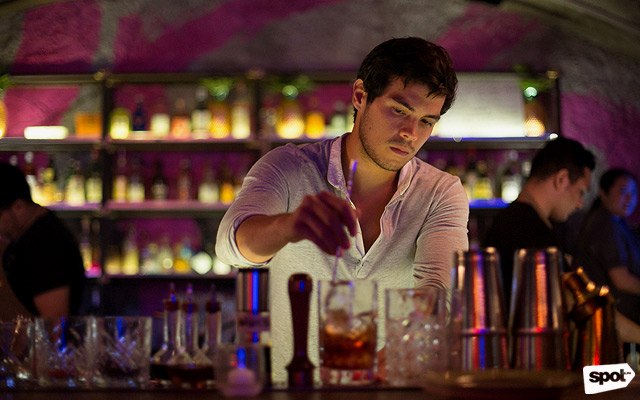 ADVERTISEMENT - CONTINUE READING BELOW
Yes Please is for the '80s and '90s babies; those who still love a great night out but feel too old for the typical club scene. It's no surprise then that the cocktail menu is a fun list of '80s and '90s icons—which is also an homage to Erwan's childhood. But the menu isn't just a carelessly thrown together bunch of pop culture references. "It sounds fun and casual," says Erwan. "But when you read the ingredients, we want you to see 'oh there's some thought put into that'."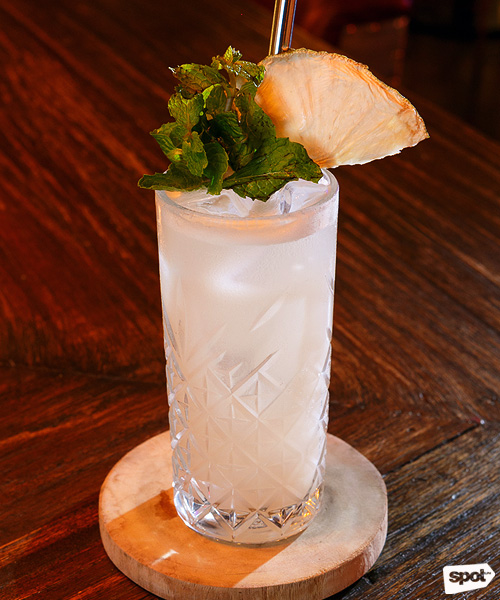 ADVERTISEMENT - CONTINUE READING BELOW
Devon Sawa
Everyone's high school crush for example, Devon Sawa is now a cocktail (P350)—and just like the teen heartthrob, this drink is tall, blond, and dreamy. Guyabano makes this drink fruity, bright, and refreshing, but while it goes down smoothly, absinthe gives this a strong kick.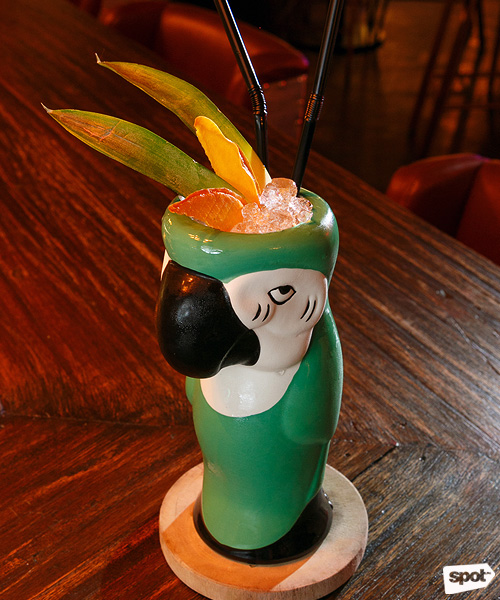 Flying V
ADVERTISEMENT - CONTINUE READING BELOW
The Flying V (P400)—a Mighty Ducks reference, in case you missed it—comes in a head-turning parrot vessel. This tiki drink gets its tropical flavor from a mix of mango and melon juice ("I hope someday someone could make a 'mangomelon' because they're just so good together," says Erwan.) mixed with Mezcal. A cinnamon-like spice from the li hing mui (which you most likely know as champoy) is a nice break from all the fruitiness—plus, hello childhood candy!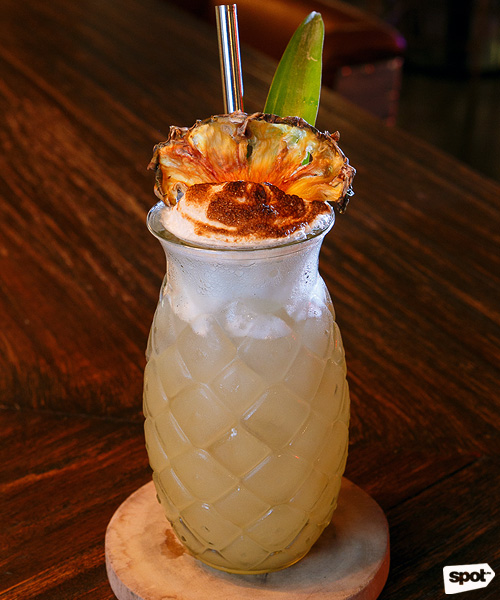 ADVERTISEMENT - CONTINUE READING BELOW
Girl Scout Colada
The Girl Scout Colada (P380) is a more personal reference to a drink from Erwan's childhood, the Dirty Girl Scout, which he remembers loving when he was 14. This twist on the piña colada has the familiar sweet-sour and over-all tropical notes fans of this cocktail look for, but Erwan tops it with a marshmallow foam which he torches to form a meringue. The gooey, smoky marshmallow will make you think of s'mores or campfires.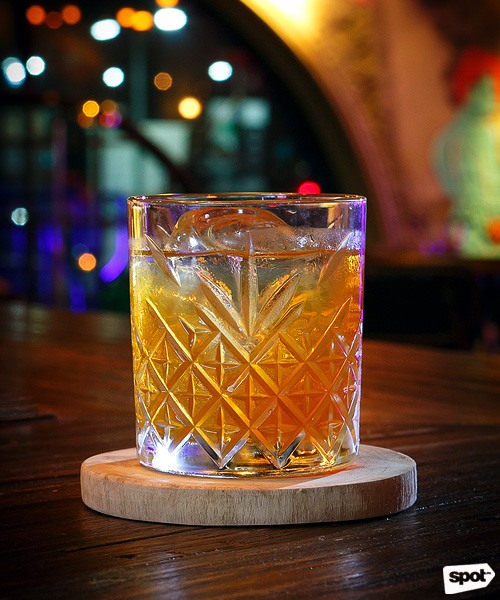 ADVERTISEMENT - CONTINUE READING BELOW
Maverick
"This drink was supposed to be called The Rachel," shares Erwan about Maverick (P590). "It's strong, it's willful. But a lot of guys wanted to order it, and they didn't want to order something called The Rachel." We'll try our best not to comment on that; instead let's talk about why this drink is called "the perfect wingman." This cocktail is a good sour mix of whisky, elderflower liquor, Sauvignon Blanc, and Amero Montenegro—in short, lots of good boozy things are happening in this drink. Vanilla bitters are also added into the mix to smoothen things out and to also give it a hint of floral sweetness. A few of this, and you'll be getting someone's number in no time.
Aside from cocktails, Yes Please also offers bar chow, but these aren't your typical snack-and-go items. "Everything here is kinda hefty," says Erwan. "The idea is for you to be able to sit down and have dinner. I never understood why people have dinner then have drinks. I'm a lolo so I wanna have dinner and drinks, then go home and sleep. So that's what we're doing—eat and drink at the same place."
ADVERTISEMENT - CONTINUE READING BELOW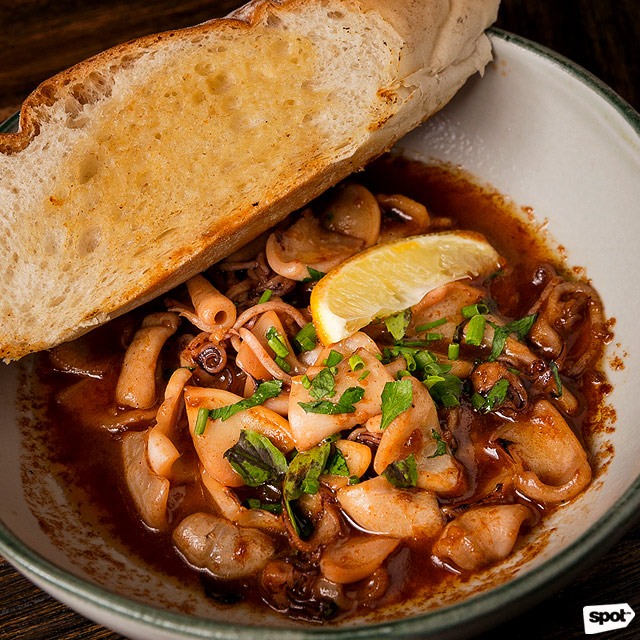 Squid a la Pobre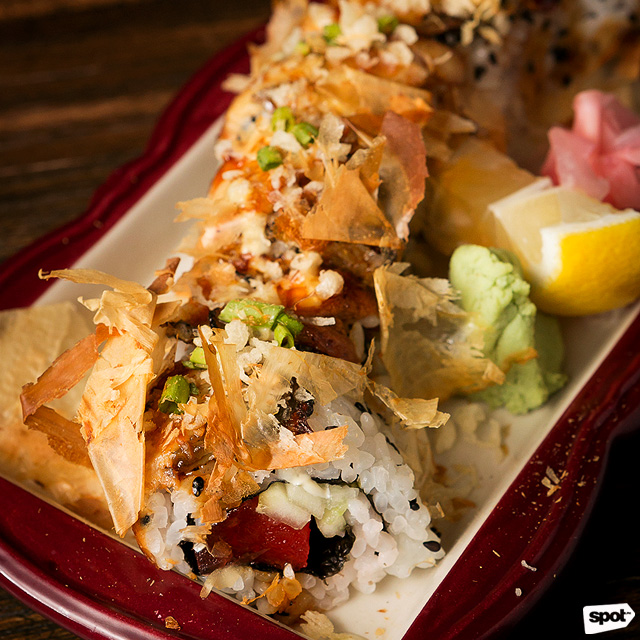 ADVERTISEMENT - CONTINUE READING BELOW
Unagi Watermelon Roll
The menu is a good mix of food that pair well with drinks, but are also filling on their own. The Squid a la Pobre (P330) has the lip-smacking savory flavor of a good salpicao, but with tender squid rings instead of beef. The watermelon in the Unagi Watermelon Roll (P390) makes this roll stand out, with the juicy sweetness of the fruit cutting through the strong saltiness of the unagi. We won't mind coming back just for these.
The name 'Yes Please' is, itself, a pop culture reference—named after one of the options from the Magic 8 Ball. "Nowadays there's so many options, it's like shaking a dice," says Erwan. "So we want [Yes Please] to be that answer." So the next time you feel like having a fun night out but are also too tired for the usual club scene, ask the fates (or your trusty 8 Ball) and all signs could just point to Yes Please.
ADVERTISEMENT - CONTINUE READING BELOW
Photos by Ian Santos
Share this story with your friends!
---
Help us make Spot.ph better!
Take the short survey
More Videos You Can Watch
Load More Stories