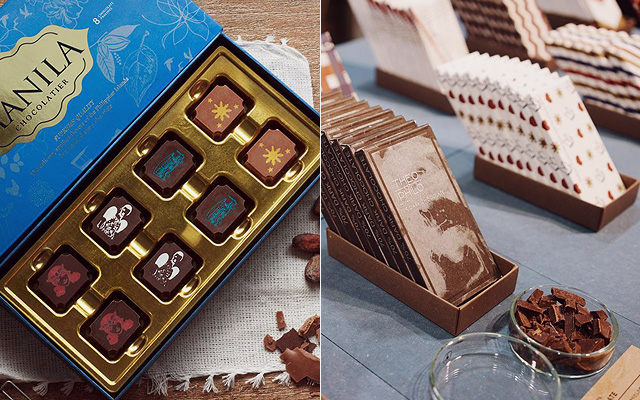 (SPOT.ph) We love chocolate just as much as you do, in all its forms. One great thing we're seeing is the rise of local artisans taking center stage with their yummy and truly Filipino cacao products. Here are some of the most noteworthy chocolate brands born right here in the Philippines for your eating (and viewing!) pleasure.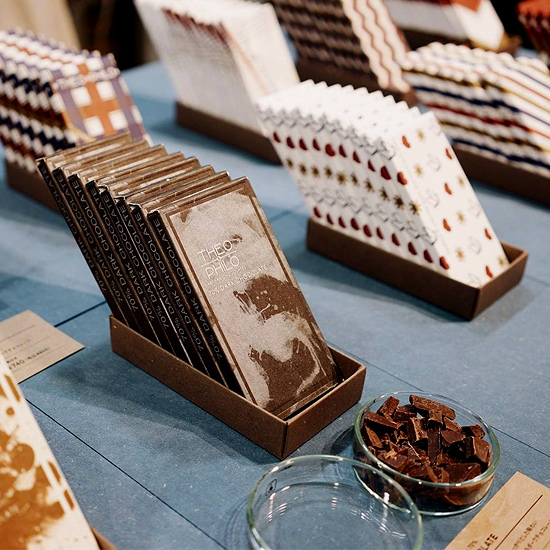 ADVERTISEMENT - CONTINUE READING BELOW
Theo & Philo
Theo & Philo's story began with the simple goal of making no-frills chocolate using local ingredients. True to their word, the brand gets their cacao beans from Davao and sugar from Bacolod. Today, Theo & Philo prides itself in being one of the country's first bean-to-bar creators of delicious chocolate with 100% Pinoy ingredients. Go for their 70% Dark Chocolate if you want something bold and earthy, or be the daredevil that you are and try the Labuyo flavor made from real Philippine chilis.
See a list of Theo & Philo merchants.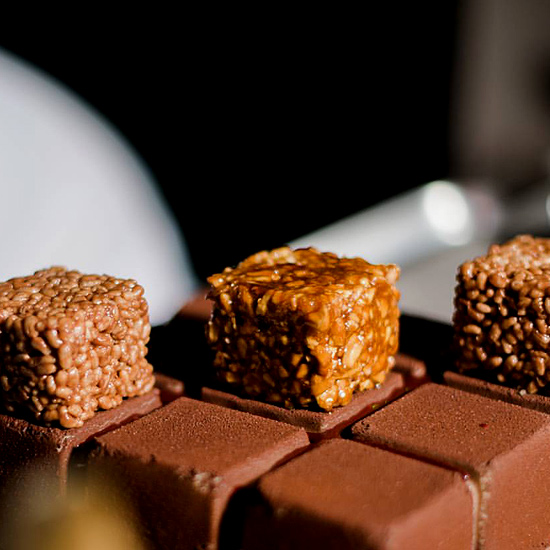 ADVERTISEMENT - CONTINUE READING BELOW
Recommended Videos
Auro
With the desire to empower local farmers and their communities, Auro is a brand that goes back to the roots of cacao farming in the Philippines. They continue to encourage farmers to create the best cacao beans so they can keep perfecting the science and art of rich chocolate. Meanwhile, their chocolates are just as luxurious as their gold-speckled packaging. We can't stop raving about their 64% Dark Chocolate bar that's absolutely creamy, but you'd still get that slight yet pleasant bitterness from the cacao.
See a list of Auro merchants.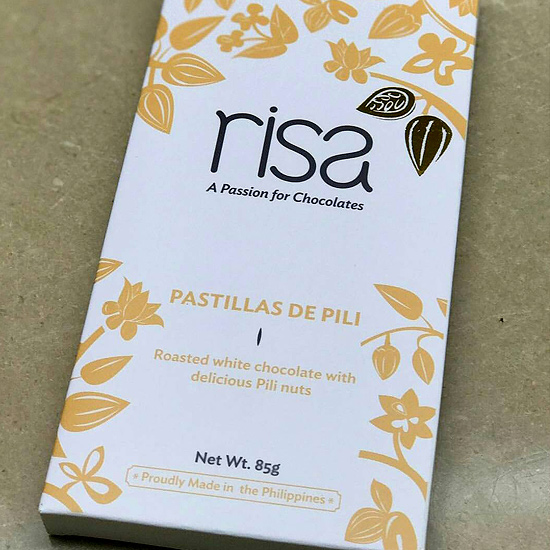 ADVERTISEMENT - CONTINUE READING BELOW
Risa
Risa takes its name from the Spanish word "sonrisa," which means "smile." That should tell you a lot about bringing a huge sonrisa to your face after trying their delicious chocolate products. One of their bestsellers is the Pastillas de Pili, where white chocolate is roasted to get a unique smoky taste that's further enhanced by the nutty flavor of the pili nut.
Available at the Risa website.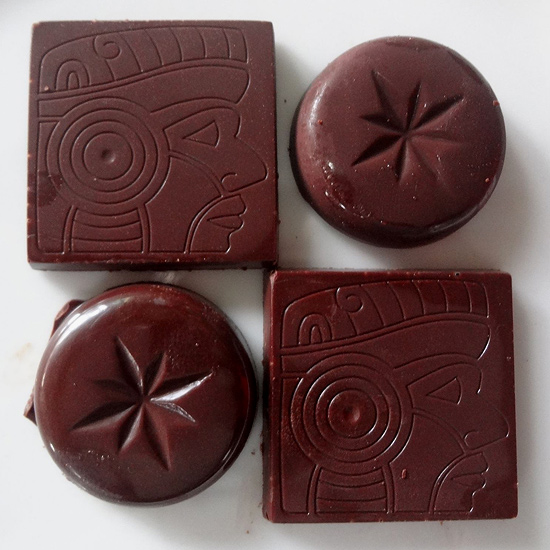 ADVERTISEMENT - CONTINUE READING BELOW
Kablon Farms
You can be sure that the chocolate from the award-winning Kablon Farms will remind you of cozy days at home. From a business that believes in the harmony of man and nature, Kablon Farms' goal is to let you bring home only the best for you and your loved ones. Their smooth dark chocolates are best eaten on its own, or you can treat yourself with a piece paired with a glass of good red wine.
See a list of Kablon Farms outlets.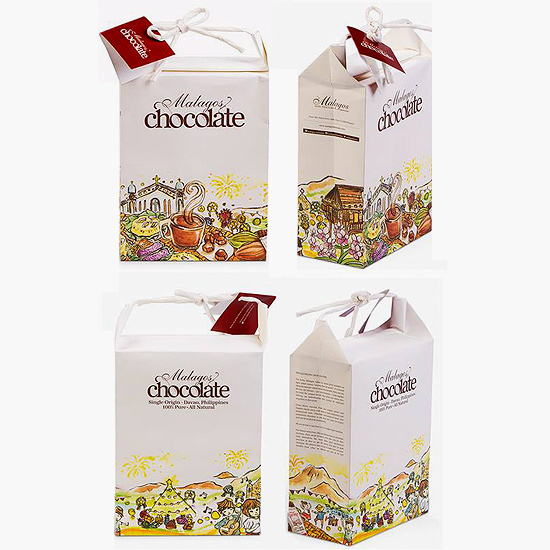 ADVERTISEMENT - CONTINUE READING BELOW
Malagos Chocolate
Malagos Chocolate has one simple mission: to put Davao on the international map of premium chocolate producers. With their world-class and award-winning chocolate, this is where you're definitely going to want to get your next chocolate fix. Their 65% Dark Chocolate bar bagged a first-runner-up recognition at the 2015 International Chocolate Awards for its delicate and smooth taste enjoyed by many all over the world.
See Malagos Chocolate merchants. Also available on the Malagos Chocolate website.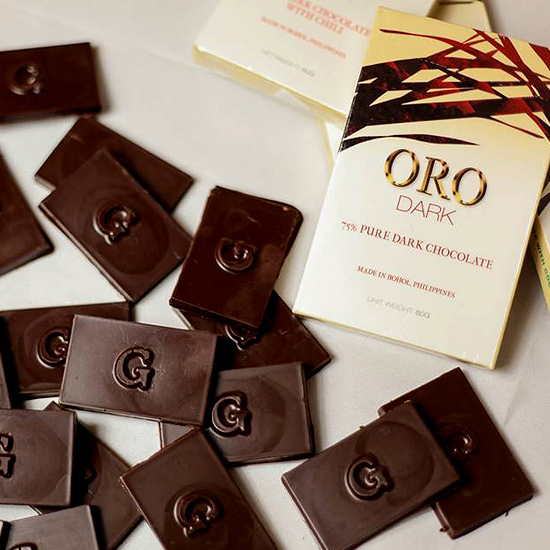 ADVERTISEMENT - CONTINUE READING BELOW
Ginto
Imagine eating chocolate that tastes like "a piece of edible luxury." That's exactly what Ginto wants to bring to the market. This chocolatier is based in Bohol, where they handcraft their products—some even by their founder Dalariech Polot herself. You haven't had real Philippine chocolate if you haven't had Ginto: Try their artisanal 75% Dark Chocolate to know what we're taking about. It's robust, velvety, and absolutely elegant.
Available on the Ginto website.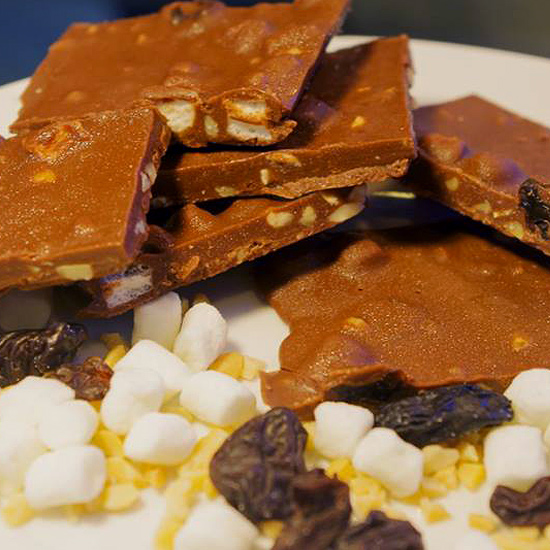 ADVERTISEMENT - CONTINUE READING BELOW
Tuesday Baker
This brand's origin story involves a baker, a Tuesday night, and a little serendipity that would give birth to their chocolate shards. On top of their yummy chocolate concoctions are also premium flavors, including Dark Chocolate with Orange and Almonds, and Salted Dark Chocolate with Dried Mangoes.
Available on the Tuesday Baker website.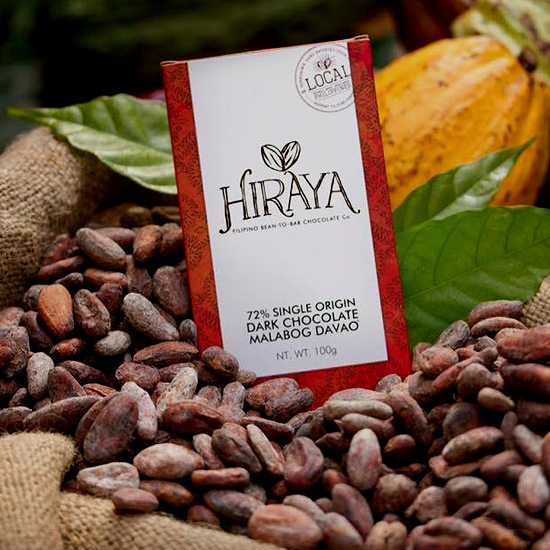 ADVERTISEMENT - CONTINUE READING BELOW
Hiraya
The brand's promise about its chocolates rings from its name, Hiraya, an old Filipino word which means "the fruit of one's hopes, dreams, and aspirations." You'll be delighted by their silky chocolate products, such as their 72% Single-Origin Dark Chocolate, grown from the cacao farms of Davao and crafted with a lot of love.
Available on the Hiraya website.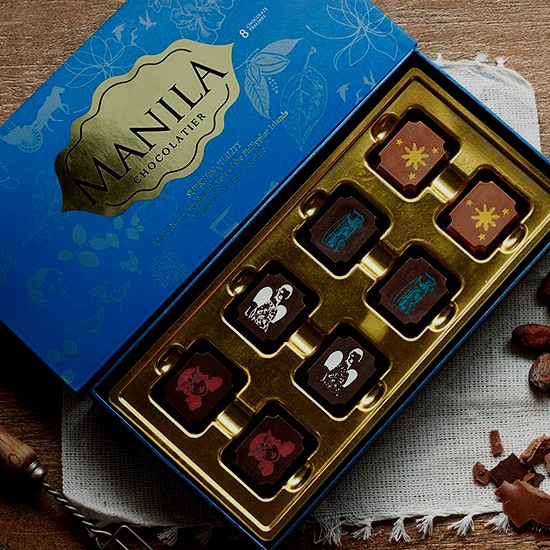 ADVERTISEMENT - CONTINUE READING BELOW
Manila Chocolatier
The beautiful packaging and the detailed, hand-drawn embossments of Filipino cultural icons on Manila Chocolatier's Pralines almost make them too pretty to eat—almost. They'd make great souvenirs from the Philippines or just a great treat to share with the family. Available at any Rustan's, Manila Chocolatier's chocolates are just the right sweets you need today.
See a list of Manila Chocolatier merchants.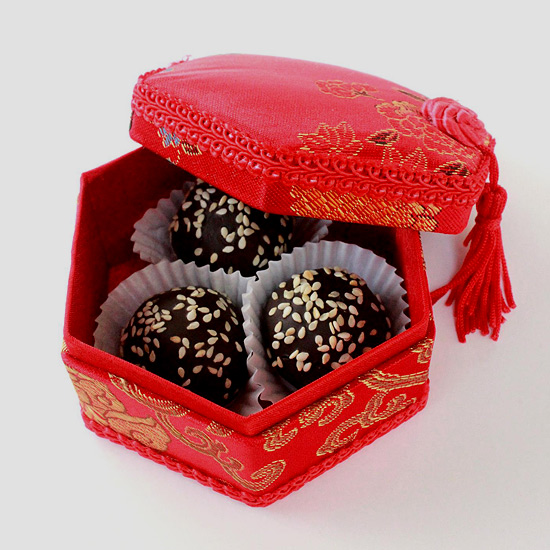 ADVERTISEMENT - CONTINUE READING BELOW
Ralfe Gourmet Chocolate Boutique
This gourmet chocolate brand has its roots in a history of chocolatiers, but today they continue to master and perfect the art of crafting rich, local chocolate. More than sweet treats you can eat, they also sell chocolate tableaus especially made for baking. Their Cacao de Bola is literally what you think it is: a big ball of chocolate! Shave it to garnish some of your favorite desserts (and even savory dishes), or slice it into thin morsels for the perfect ender of a rich meal. Whatever way you want to have it, it's a different experience from the last.
Available at The Chocolate Chamber branches.
Share this story with your friends!
---
Help us make Spot.ph better!
Take the short survey
Load More Stories