Mexicali Is Making a Comeback and You're Not Even Ready For It
Nine new dishes we've just got to taco 'bout!
Mexicali
See a list of Mexicali branches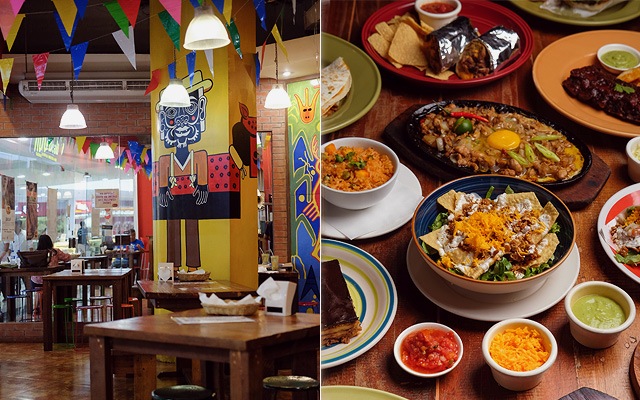 (SPOT.ph) From their humble beginnings in the mid-'90s, Mexicali has always combined risk-taking with a deep sense of tradition. The recipes haven't changed—because if it ain't broke, don't fix it—but they're also very likely the first taste of Mexico that Metro Manila ever had. It was pretty novel, a major leap of faith in the restaurant business, if there ever was one. Now, over 20 years later, they're ready to take on another—not that it's in any way reckless, of course.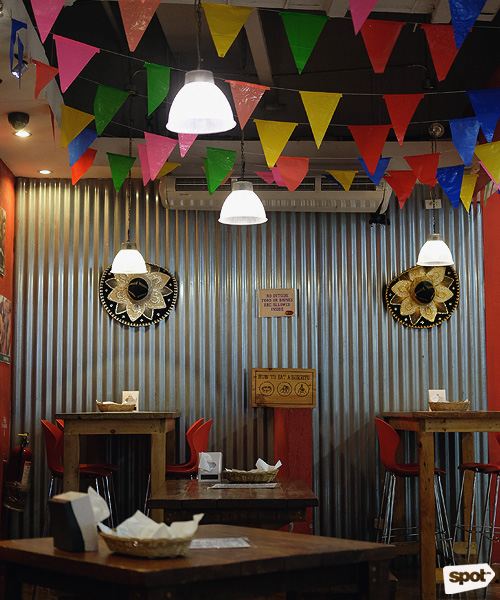 ADVERTISEMENT - CONTINUE READING BELOW
"We spent about a year developing these new items," says operations manager Mario San Pedro III, "And we've kept the old favorites. But it's a whole new world with different kinds of people [to cater to] now."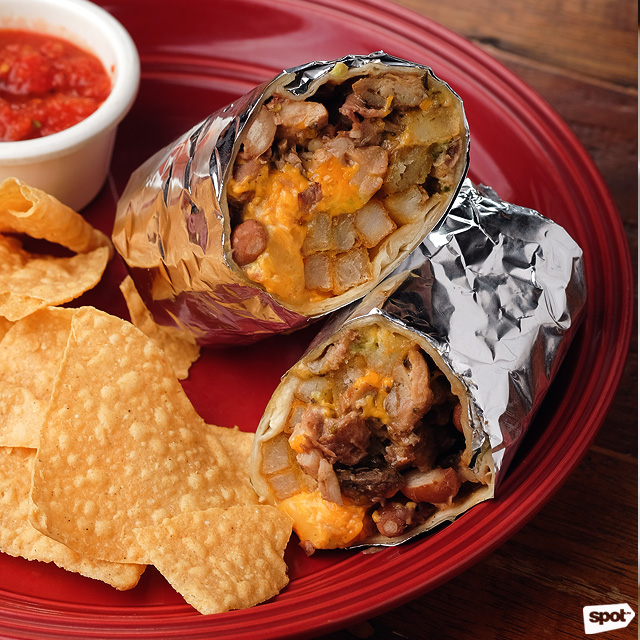 CONTINUE READING BELOW
Recommended Videos
San Diego Style Burrito
We're talking about the Pollo Asado Burrito (P219), which sounds like it's been on the menu for a while (and it has), but hold your horses because you haven't had it like this before. It almost seems like a secret menu item, but rest assured that the San Diego Style (P259) has very good billing, and rightfully so: It's everything you love about a burrito, but swap out the Mexican rice for fries. Because you deserve it.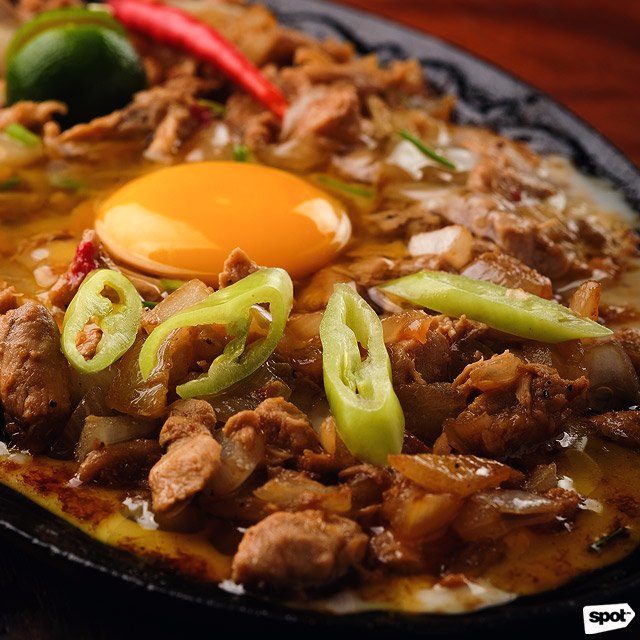 ADVERTISEMENT - CONTINUE READING BELOW
Sisig de Pollo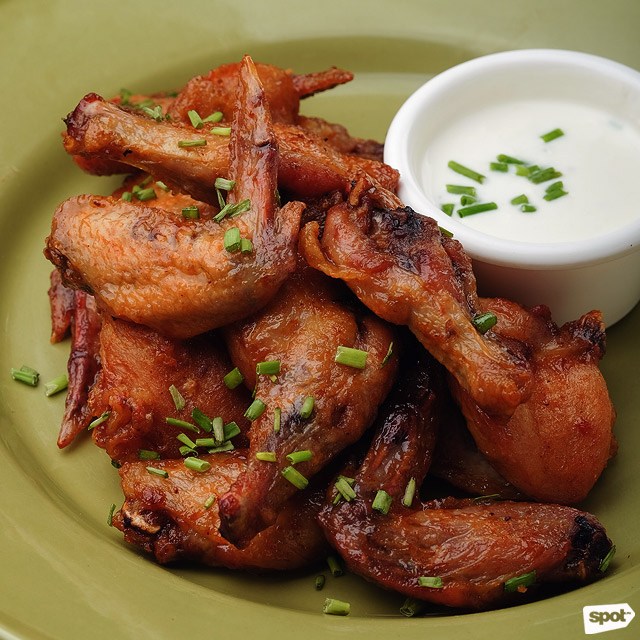 Sticky Hot Wings
And while we're on the subject of chicken, the Sisig de Pollo (P249) covers all the bases, from savory to spicy to "Could I get another bowl of rice, please?" Or, if you're in a more finger-food kind of mood, the Sticky Hot Wings (P339) should be right up your alley. It might appear a little out of place at first, but it's nothing Mexicali can't win you over with—it's unassuming, yet still a spicy treat you'd be happy to share.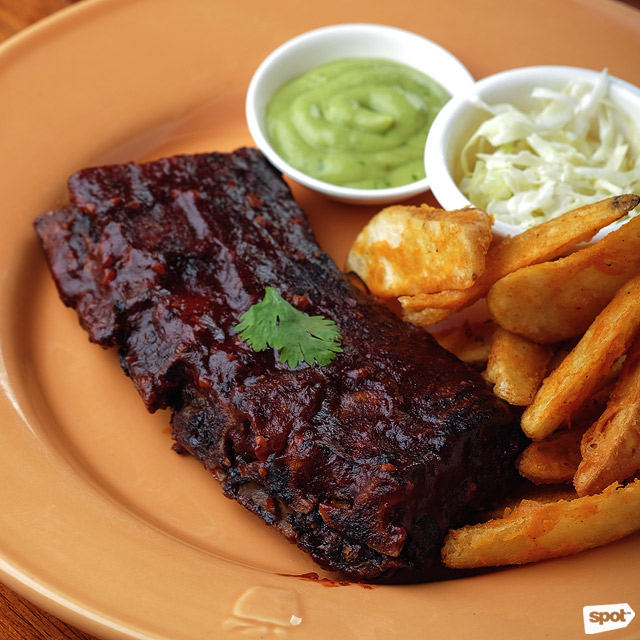 ADVERTISEMENT - CONTINUE READING BELOW
Baby Back Ribs
Also under the category of "this probably shouldn't be here but no one's complaining" are the Baby Back Ribs (P325) which, again, aren't Mexicali's attempt at turning into a smokehouse, but pass the craving test pretty well. They don't fall off the bone, really, but they don't have to; maybe that's not your thing. Maybe some people just want a little savory-sweet pork with guacamole.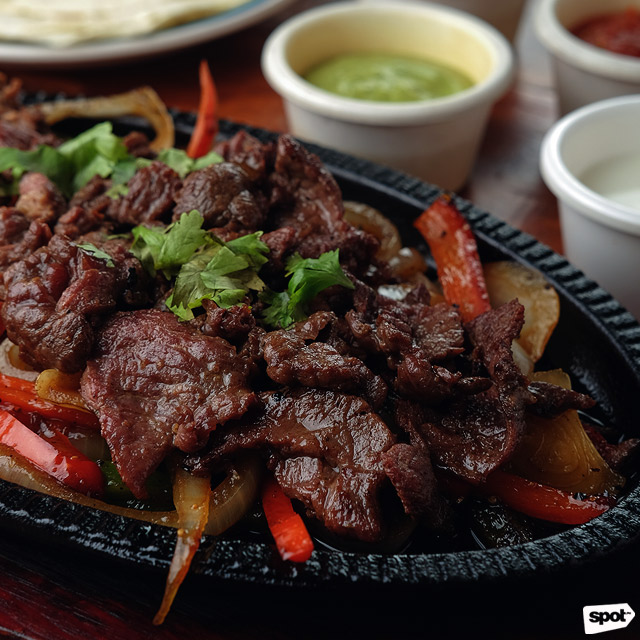 Carne Asada Fajitas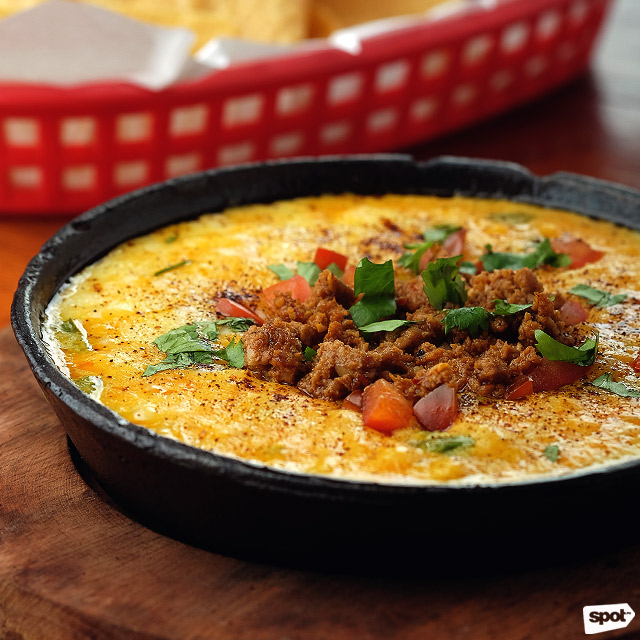 ADVERTISEMENT - CONTINUE READING BELOW
Queso Fundido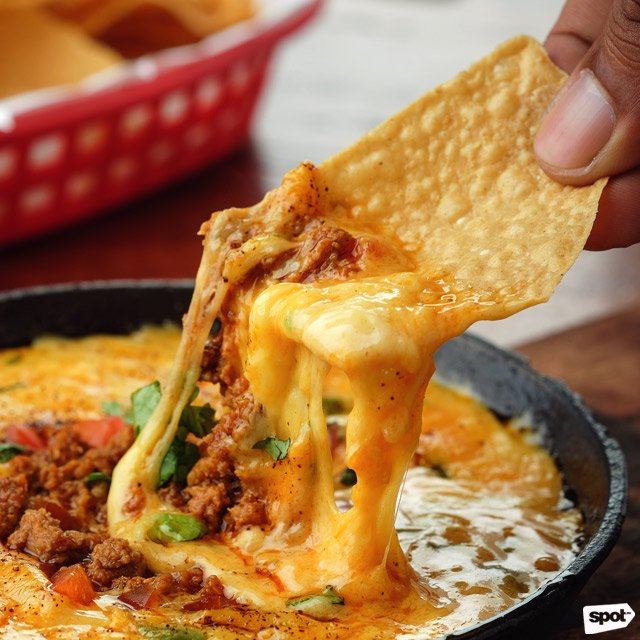 Let's ease back in to what we think of when we talk about Mexican food with what will very easily become a classic. The Carne Asada Fajitas (P589) is just about as good as they sound. There's a fun DIY element to this, as fajitas are traditionally assembled by the eater. We recommend ordering this after a bad day when all you can process is craving and carnage; You'll feel infinitely better, no companions required. Another such dish, although if you want to live past 40 you have to order this with the intention of sharing, is the Queso Fundido (P369). Nachos. Hot cheese. If you need any further invitation then you might want to have your eyes and ears checked. It's gooey. It's salty. It's crunchy. It's warm. It's asking you to order it. It puts the "fun" in "fundido"! (Sorry. We had to.)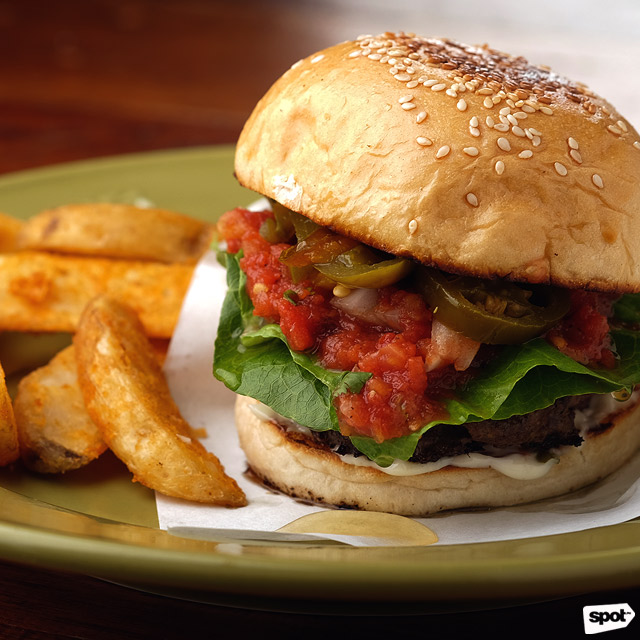 ADVERTISEMENT - CONTINUE READING BELOW
Jalapeño Burger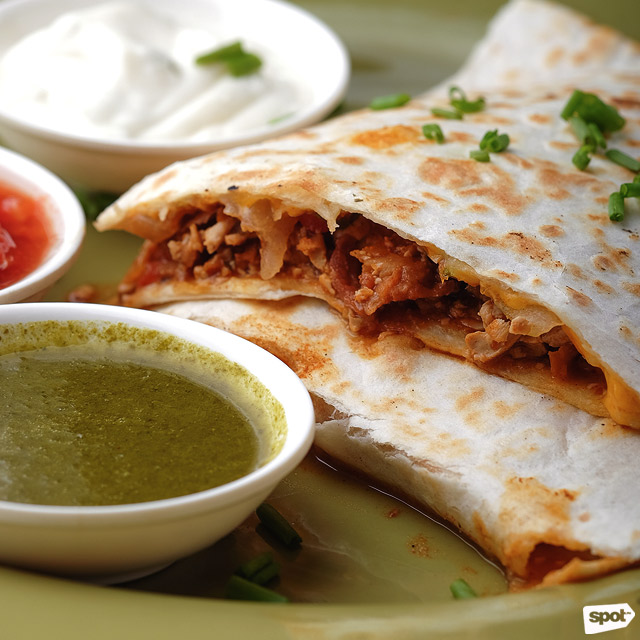 Soyrizo Quesadilla
For something with more substance, a little more juiciness, and just a hint of spice, there's the Jalapeño Burger (P150) and it's pretty straightforward. You can't really go wrong with this or the Soyrizo Quesadilla (P189). Maybe you've never seen the word "soyrizo," but this is a word you'll encounter often on this new Mexicali menu, and honestly? It's a freaking gift, regardless of whether or not you're vegan or vegetarian. It doesn't matter, and that's how good it is.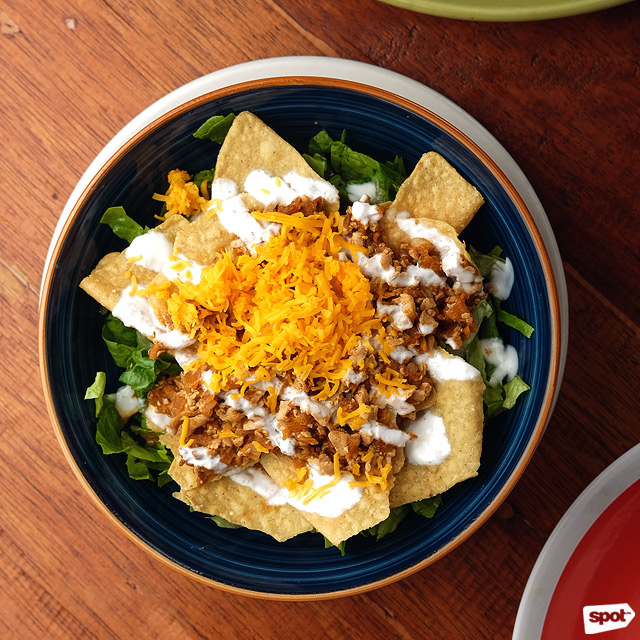 ADVERTISEMENT - CONTINUE READING BELOW
Soyrizo Taco Salad
It's got all the classic spices—paprika, cumin—almost intensified, because soy only absorbs the flavors you pair with it; nothing has to be enhanced or masked. Just ask the Soyrizo Taco Salad (P154) for some extra crunch, or the Soyrizo Taco (P108) for a slightly lighter treat because tofu fills you up a lot quicker, especially when you're wolfing it down as you will when you get your hands on these items.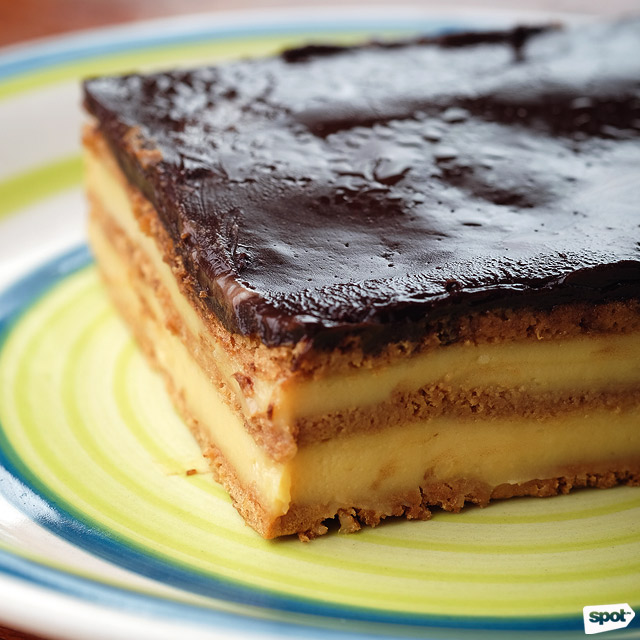 Chocolate Eclair Cake
Finally, we might have possibly found the softest thing ever. The Chocolate Eclair Cake (P94) is the new roommate of Mexicali's once-lone dessert, and it must be said they're pretty well-matched. Both are luxurious and decadent.
Don't save your next visit or any of these new items for Cinco de Mayo; you can say "Olé!" all year round.
Photos by Majoy Siason
Share this story with your friends!
---
Help us make Spot.ph better!
Take the short survey
Load More Stories