10 Great Finds From the New Unimart in Greenhills
There's a Peanut Butter Oreo?!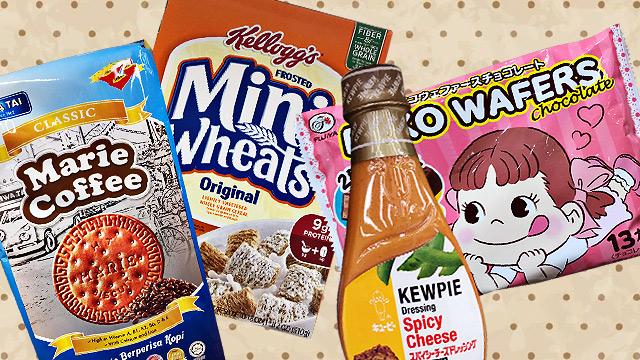 (SPOT.ph) We've waited weeks and weeks before Unimart finally reopened its doors. On your next grocery run, take a moment to appreciate its glossy, pristine floors, with easier-to-navigate aisles and mint-condition grocery carts that aren't impossible to maneuver (everyone's pet peeve). But Unimart's spanking new interiors aren't the only thing you should take note of as they've also got a good selection of great snack items. If you think it's time to update your pantry, here's a list of unique finds available at Unimart that are worth trying out.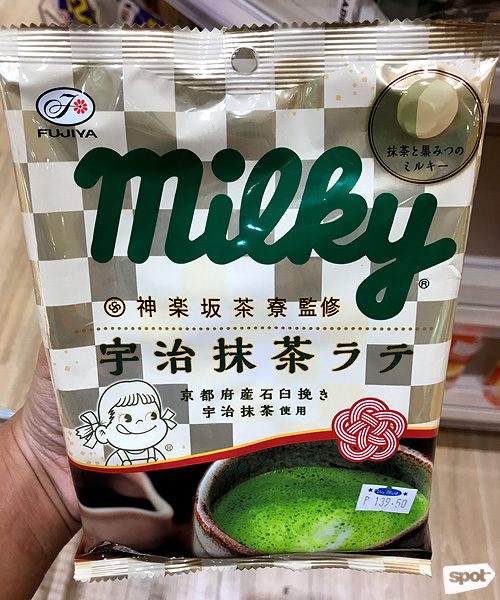 Fujiya Milky Green Tea Latte Candy (P139.50)
Who said the matcha craze was over? This classic flavor is everywhere—from your churros to cheesecake, and yes, even your candy. Fujiya's Milky Green Tea Latte is soft and absolutely chewy, combining the earthy flavors of green tea and black sugar. Best part is, this green treat can save you from your intense matcha cravings because you can snack on it anywhere!
ADVERTISEMENT - CONTINUE READING BELOW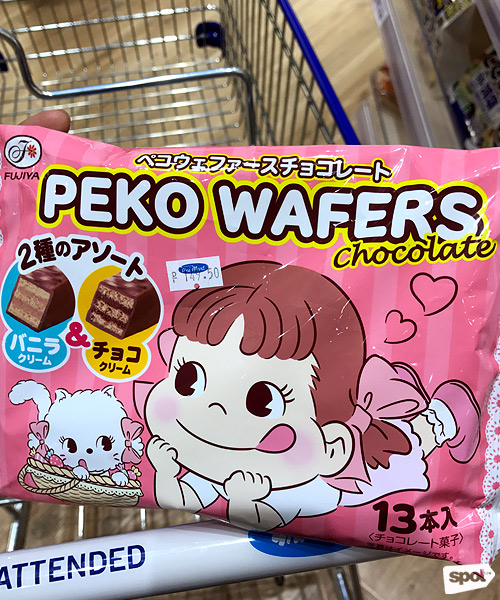 CONTINUE READING BELOW
Recommended Videos
Peko Chocolate Wafers (P149.50)
Besides sushi and ramen, Japan is also known for their cute packaged confections that can surely satisfy any sweet tooth. Don't miss out on these chocolate wafers that are coated in silky milk chocolate with two kinds of filling: Vanilla and Chocolate Cream.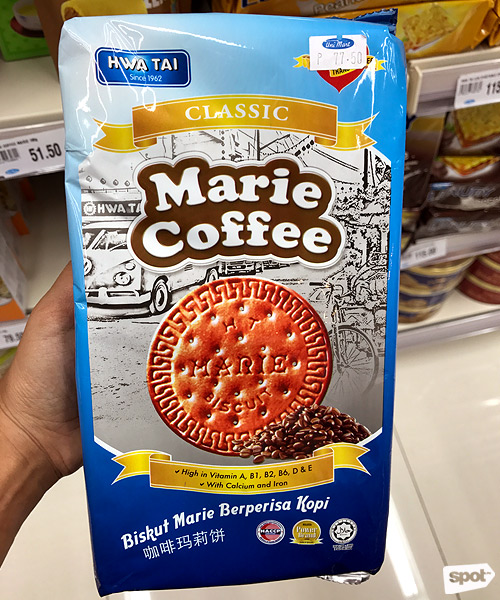 ADVERTISEMENT - CONTINUE READING BELOW
Marie Coffee Biscuits (P77.50)
You've heard of Marie biscuits before and you probably had them in your lunchbox back in elementary school (we're looking at you, '90s kids). Well, this rich-tea cookie is making a comeback through Malaysian brand Hwa Tai and in a totally different flavor: Coffee.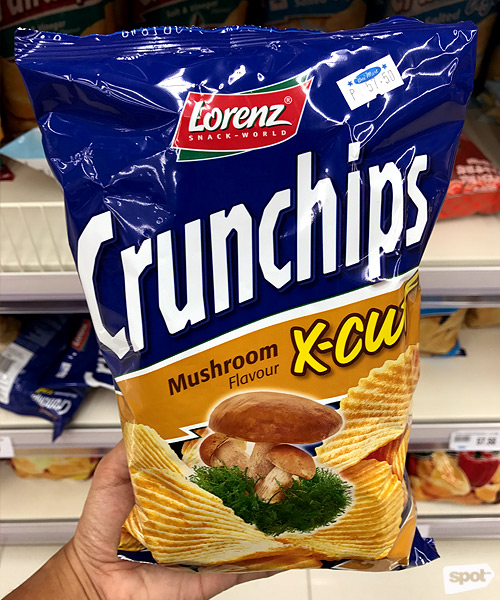 Lorenz Snack-World X-Cut Crunchips (P57.50)
Let this be your introduction to German crisps. But keep your eyes wide open while walking down Unimart's salty snacks aisle or you'll miss it. Crunchips is stealthily placed among the more popular potato chips brands and is available in four flavors including Mushroom, Fromage, Salted, and Cheese & Onion. We're sure you'll enjoy munching on this crunchy snack while binge-watching Game of Thrones.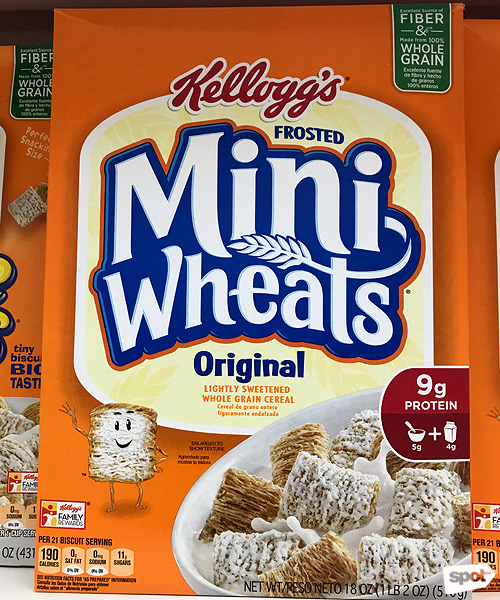 ADVERTISEMENT - CONTINUE READING BELOW
Kellogg's Frosted Mini Wheats (P366.50)
We know it's a childhood favorite but don't you think it's time to give your Frosties a rest? This cereal still has that magical sugar dusting you're looking for, minus the guilt.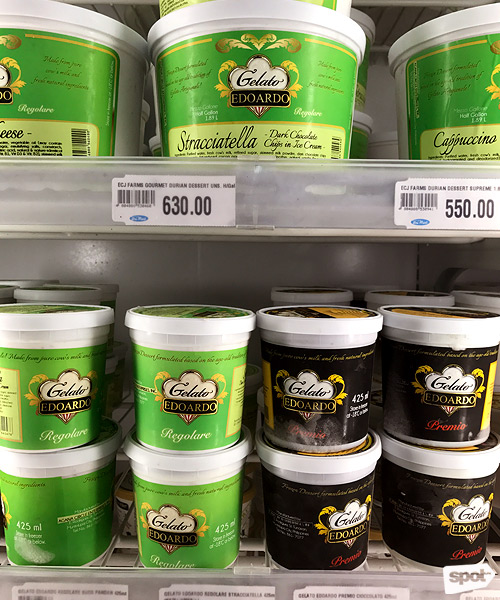 Gelato Edoardo (P204.25/425ml)
You can't buy happiness but you can definitely buy gelato. By the pint. Unimart's wide assortment of sweet frozen goodies may seem overwhelming especially now that an entire lane is dedicated to ice cream. But who's complaining? This Cebu-based gelato brand comes in lip-smacking classic flavors like Cappuccino, Stracciatella, and Cheese.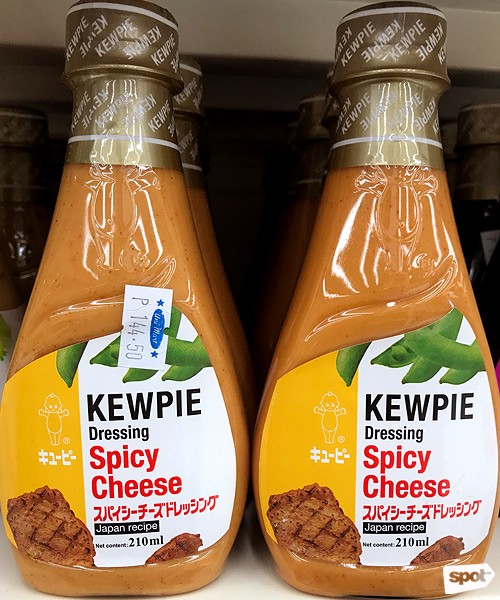 ADVERTISEMENT - CONTINUE READING BELOW
Kewpie Spicy Cheese Dressing (P144.50)
From the makers of the world's most popular Japanese mayo comes this fiery hot dressing that can elevate any dish and give it a cheesy twist. Kewpie's Spicy Cheese sauce works perfectly with potato crisps or nachos, French fries or salads, as well as deep-fried fish or grilled chicken. The possibilities are endless.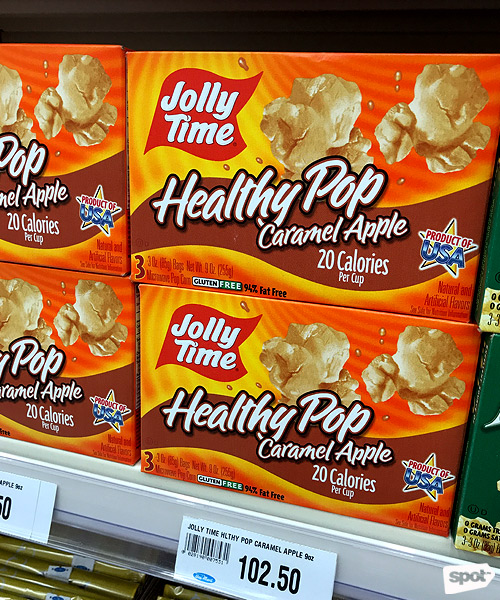 Jolly Time Caramel Apple Popcorn (P102.50)

The caramel provides a sweet touch to the already salty popcorn; add in the fruity taste of an apple and you've got yourself a snack that tastes like Christmas morning.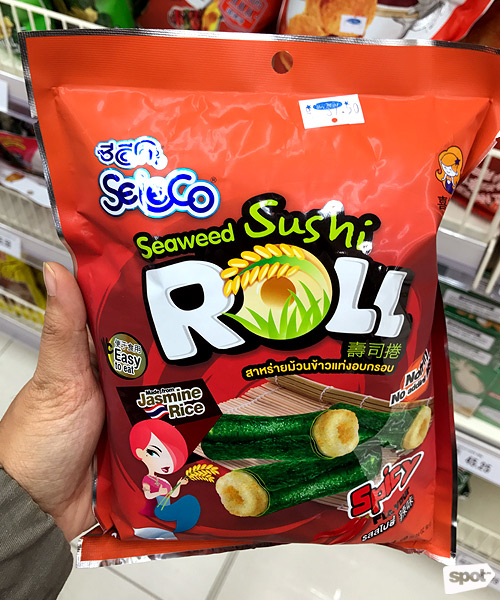 ADVERTISEMENT - CONTINUE READING BELOW
Seleco Spicy Roasted Rolled Seaweed with Rice (P37.50)
Nori nibbles are evolving and we couldn't be happier. What started as a simple sheet of edible seaweed used for making sushi rolls and ramen garnish is now a snack food that comes in convenient, on-the-go packaging. Seleco's rolled seaweed with rice is exactly what it is: umami-laden nori with chewy rice crispies good for any time of the day.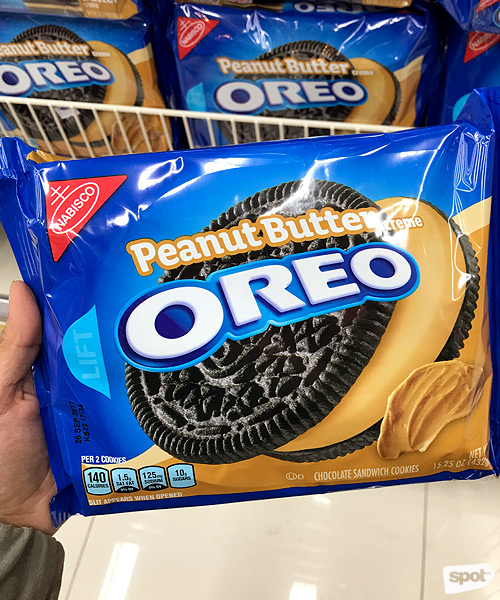 Peanut Butter Oreo (P271.50)
Don't knock it till you've tried it. Peanut butter and Oreo may sound like they're from two different worlds, but the result is a harmonious mash-up of sweet chocolate-y goodness and a rich peanut butter explosion. 
Unimart is at Club Filipino Avenue, San Juan City.
Share this story with your friends!
---
Help us make Spot.ph better!
Take the short survey
Load More Stories