New Restaurant Alert: Jing Ting at City of Dreams, Parañaque
This is top notch Northern Chinese cuisine.
Jing Ting
UG/F City of Dreams Manila, ASEAN Avenue corner Roxas Boulevard, Parañaque City
Contact: 800-8080
Open daily from 8 a.m. to 4 a.m.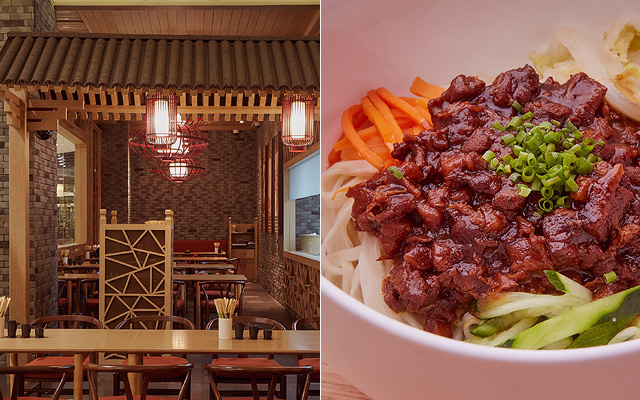 (SPOT.ph) When you're suddenly craving a bowl of noodles, the City of Dreams complex doesn't necessarily come to mind. You might be tempted to stick to older restaurants—maybe cheaper ones that you've tried before. But if you haven't tried Jing Ting, a City of Dreams restaurant specializing in Northern Chinese cuisine, you're missing out.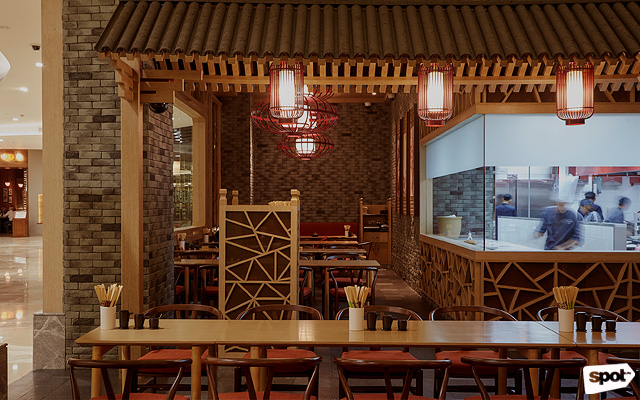 Jing Ting, in fact, is a term given to a little house or resting place, inspired by hutongs, which are narrow streets or alleyways found in China (particularly Beijing). These passageways are where locals eat, sell their wares, socialize, and essentially live their everyday lives.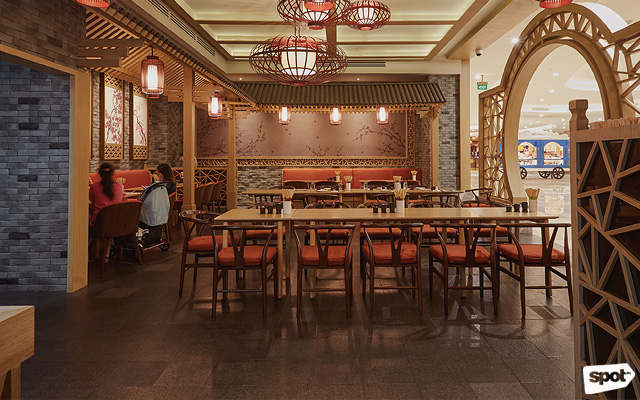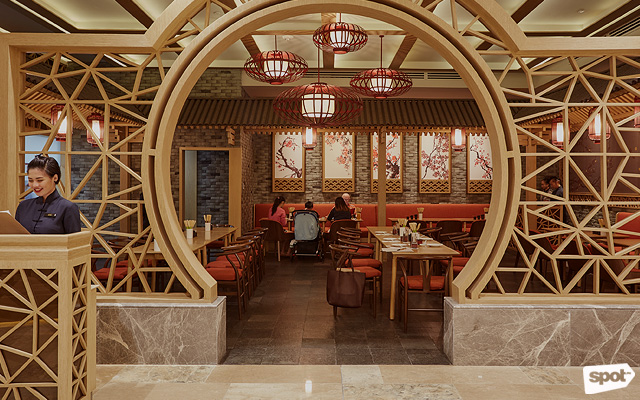 The restaurant elevates the alley-side feel by using simple décor—gray brick walls, wooden pillars, red lined chairs and light fixtures, and rustic but sturdy materials that are understatedly elegant. From a distance, Jing Ting looks like a modern Asian painting of a spruced up hutong, no less.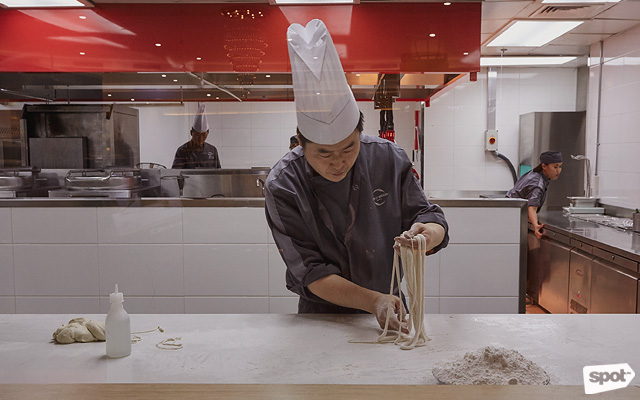 To the left of the restaurant, there is a large glass enclosure which, you realize upon closer inspection, is actually the impeccable-looking kitchen where Jing Ting's hand-pulled noodles are made. You can take a few steps to watch Chef Yang Chen Fei, also known as Chef Allan, make the noodles going into your dish.
Chef Allan has more than 15 years of experience and specializes in both traditional and modern Northern Chinese cuisine. He can make a bowl of hand-pulled noodles in only two minutes, and make 600 dumplings in an hour. Trained under famous Chinese Master Chef Cheng Hu, who was the chef of China's former President Hu Jintao, Chef Allan is also supervised by Chef Bong Jun Choi, who assures that all six Chinese restaurants of the City of Dreams are top notch.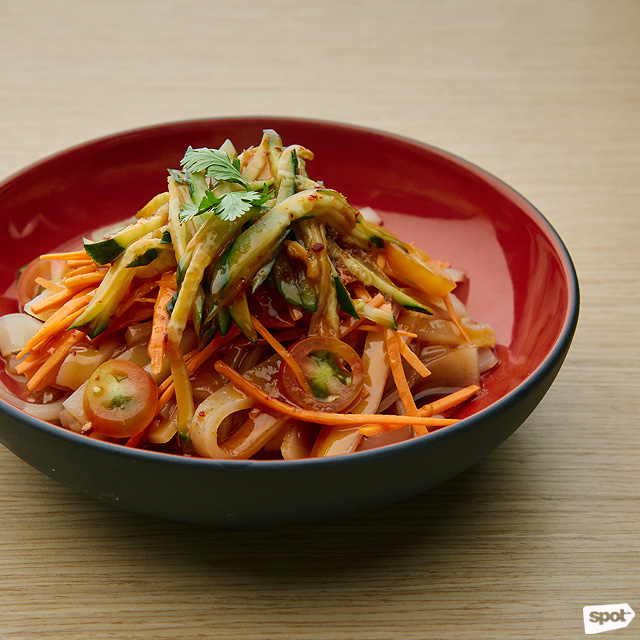 Cold Shredded Rice Roll with Spicy Sesame Sauce
The Cold Shredded Rice Roll with Spicy Sesame Sauce (P178), made up of rice noodles, carrot, tomato, and cucumber, is an excellent starter. On the side is a creamy sesame peanut sauce that leaves a sweet smack on the palate.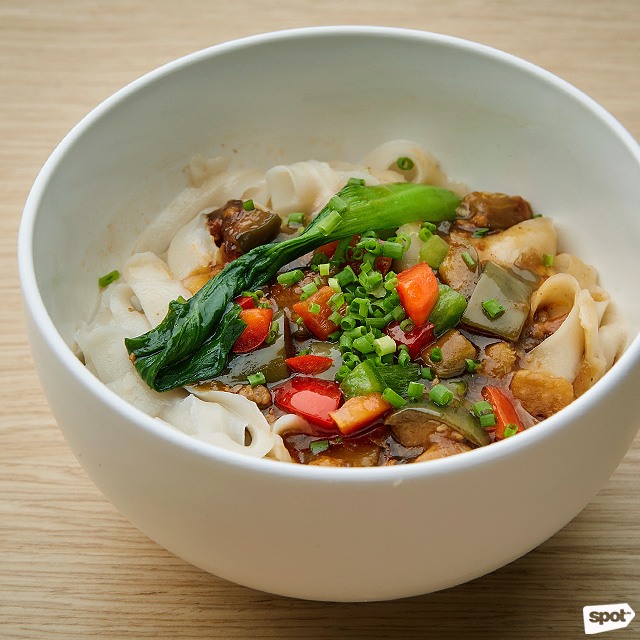 Shanxi Noodles with Minced Pork and Eggplant
Now if you want to go straight to the good noodles, the Shanxi Noodles with Minced Pork and Eggplant (P368) is a nice choice. These noodles are long and flat, and Chef Allan makes them so light that they kind of dissolve in your mouth. There's no gumminess or chewiness here.
ADVERTISEMENT - CONTINUE READING BELOW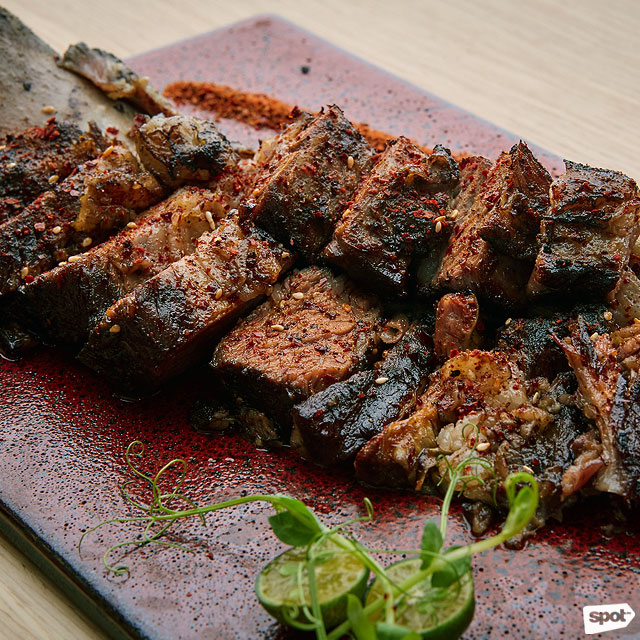 "Genghis Khan" Roast Beef Prime Ribs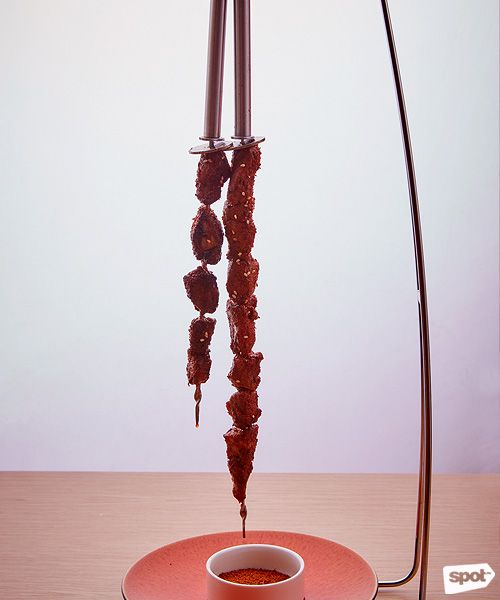 "Xinjiang Style" Spicy Lamb Skewer with Cumin Spices
Jing Ting also offers hearty meat dishes like the "Genghis Khan" Roast Beef Prime Ribs (P1,380). These are marinated in Chinese herbs and spices, including Szechuan pepper and cumin for that lovely kick, for 12 hours. They're served with more cumin powder and some calamansi if you fancy more flavor, but you can enjoy them plain to savor the tenderness. The "Xinjiang Style" Spicy Lamb Skewer with Cumin Spices (P768), also marinated for 12 hours, comes with a side of cumin powder. It's a good choice if you'd like to try a peppery and slightly spicier take on lamb.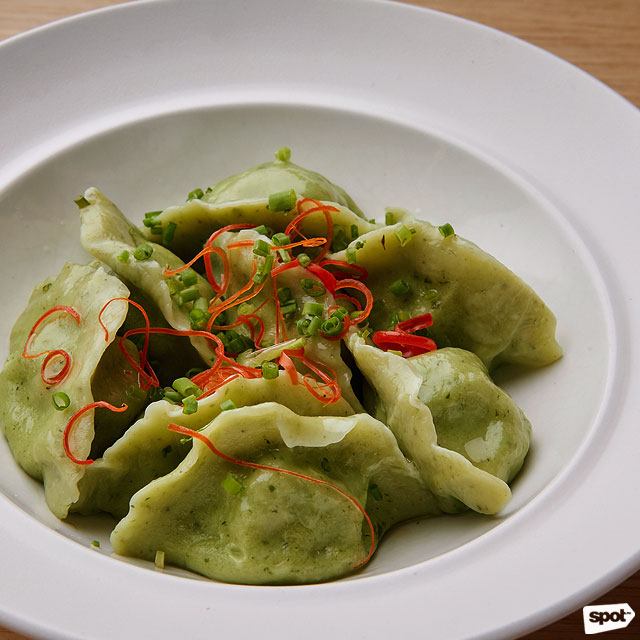 Beijing Pork "Jiao Zi" Dumplings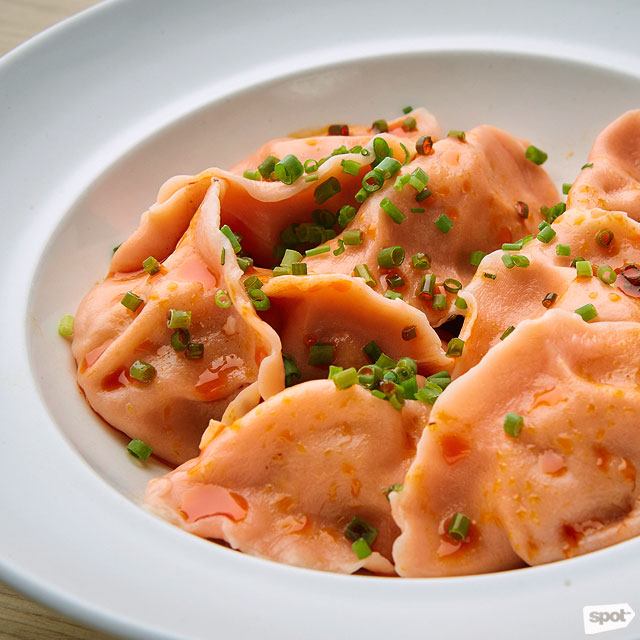 Kimchi Pork Dumplings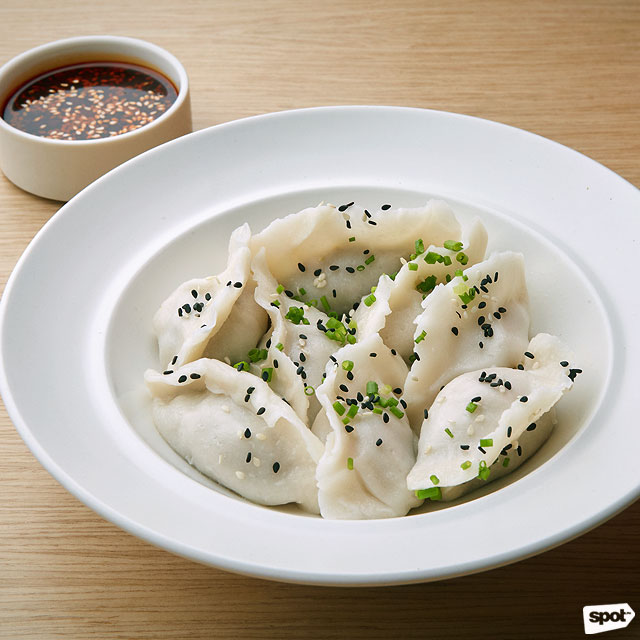 Mushroom Pork Dumplings
Meanhwhile, their dimsum shouldn't be missed. Their dumplings come in different kinds including the original Beijing Pork "Jiao Zi" Dumplings (P378/eight pieces), which offers a savory pork and shrimp filling. The Kimchi Pork Dumplings (P378) gives you the same richness, but with that extra zing from the kimchi. The Mushroom Pork Dumplings (P320), on the other hand, are made with spinach sauce. The recipes for the newer dumplings are still being refined, but they are delicious enough to order entirely on their own.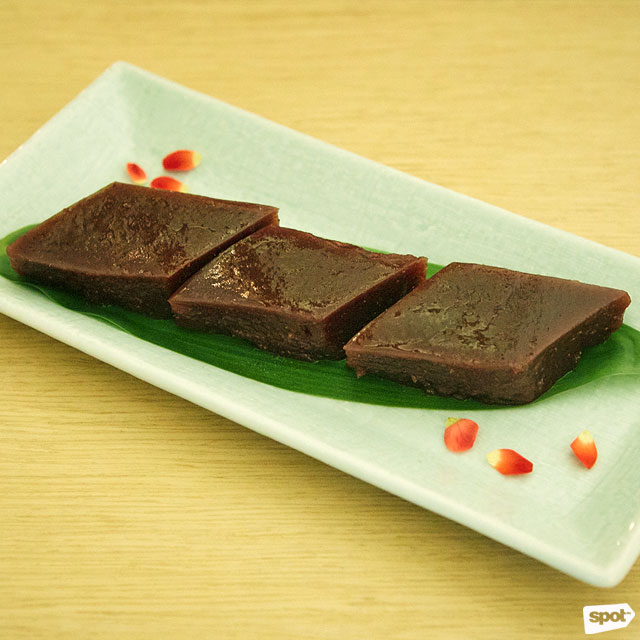 Chilled Honey and Red Bean Cake
Dessert at Chinese restaurants can sometimes feel like an afterthought, but capping everything off with the very light Chilled Honey and Red Bean Cake (P148) makes for a good finish. The cake gets its sweetness from the honey and red beans, while its texture is light but satisfying.
Jing Ting is noteworthy in the sense that anyone, from a casual mall-goer to a VIP casino customer, can quickly enjoy noodles and dumplings made by seasoned chefs. The restaurant will delight anyone looking for no-frills Chinese grub, and with their superb dishes, we'd make that effort to give their food another go. 
Photos by Dairy Darilag
Load More Stories