The Giving Café
Sheridan corner Pines Street, Mandaluyong City
Contact: 746-3231, 746-2693
Open daily from 7 a.m. to 10 p.m.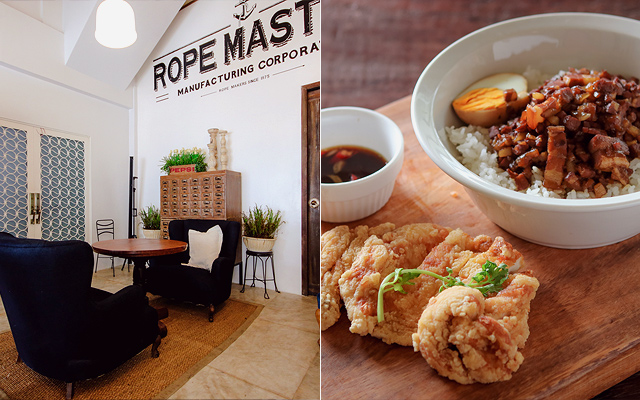 (SPOT.ph) A good cup of coffee can fill the tummy and warm one's soul, but who knew that treating yourself to a drink could also make a huge impact on the local coffee industry? Coffee solutions company Henry and Sons' newest social enterprise The Giving Café is a cozy new café that supports the Foundation for Sustainable Coffee Excellence, which aims to help the farming communities in La Trinidad, Benguet. 
ADVERTISEMENT - CONTINUE READING BELOW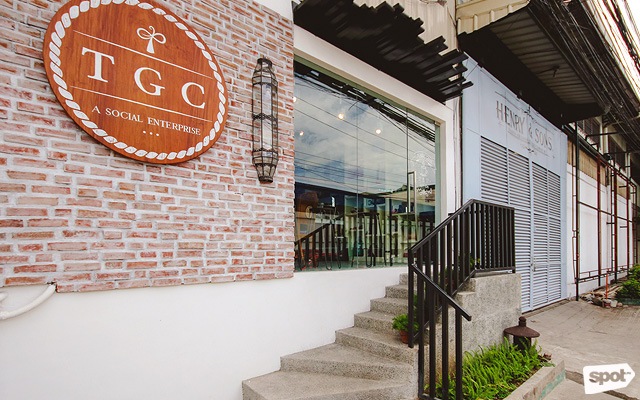 TGC's special coffee blends from their Bloom Coffee line support specific fundraising programs that address the five major issues affecting La Trinidad's bean farmers. Cup to Seed raises funds for farmers in between harvests, which includes providing them with the equipment they need. The Giving Well takes care of the farmers' potable water while Beans for the Little Ones sustains a vaccination program for their families. Coffee for Great Minds provides scholarships and Beans within Reach connects buyers to La Trinidad's own coffee origin. By supporting the Bloom Coffee Festival, buyers from all over the world can now visit and meet these local farmers.
For every can sold from the line, P50 goes to the program that corresponds to the special blend. This means that coffee aficionados not only get their caffeine fix, but they also help coffee farmers in their own way whenever they buy a product.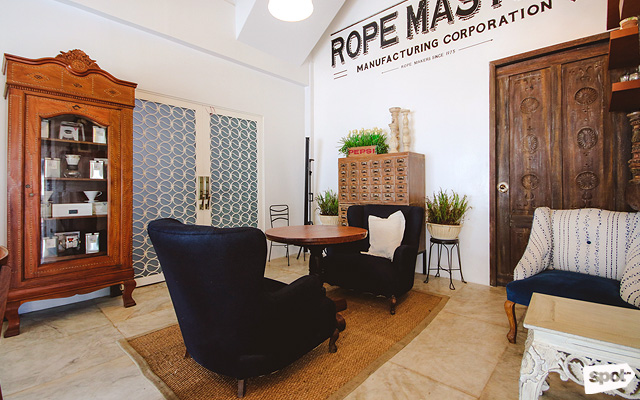 Beyond their noble mission, TGC is also the kind of coffee shop that makes you feel right at home. Their new brick-and-mortar space is reminiscent of the family history of Henry and Sons. In fact, stepping inside their shop is like being invited into the home, childhood, and life of the founders.
ADVERTISEMENT - CONTINUE READING BELOW
Having been in the abaca rope manufacturing business since 1975, the family has integrated this sturdy material into the café's décor, from the ceiling ornaments down to the woven mats.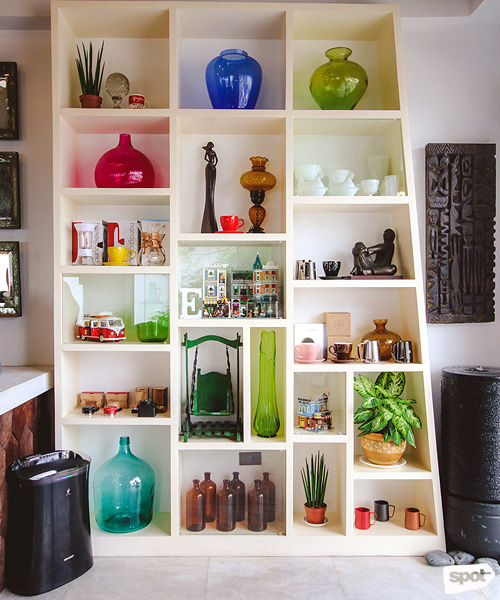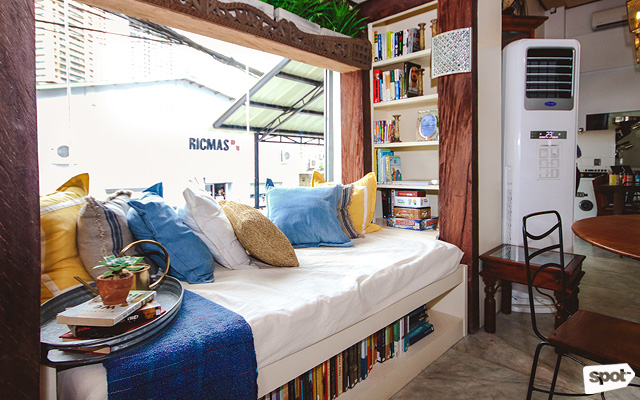 ADVERTISEMENT - CONTINUE READING BELOW
Customers will find the clan's random collectibles all over the coffee shop, from old family photos to quirky little knick knacks. Michael Harris Conlin, President and CEO of Henry and Sons says: "My brother is a big LEGO collector so you'll see a lot of LEGO toys here. The vintage Carnation milk glass from the '40s is from my mom's collection. She used to have six of them. All the arms broke off so that's the last. We also like traveling, so here, you'll find a compass and some suitcases."
But perhaps the most inviting part of the coffee shop is the comfy little nook at the center, with throw pillows, board games, and books. Harris explains, "Books are the best way to judge who you are. You can find out a lot about a person from the books they read. These books—this is who Henry and Sons are. Some of the books that you see here are books we've read or books we collected when we were younger."
ADVERTISEMENT - CONTINUE READING BELOW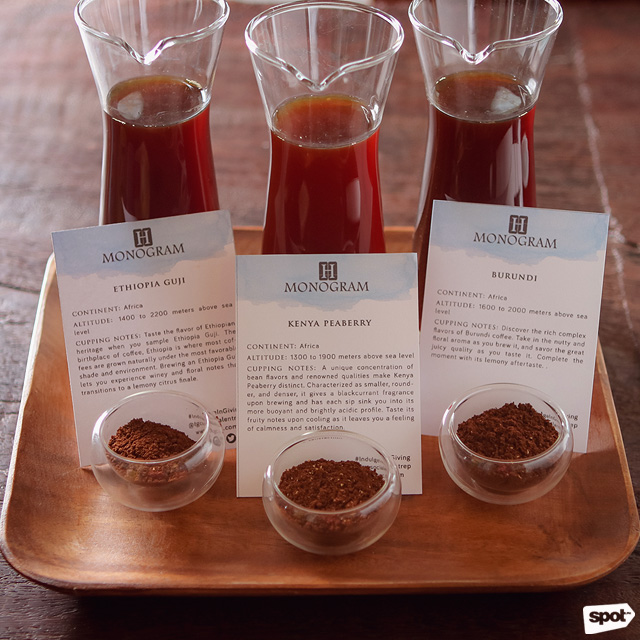 Coffee Flights of the Day
If you can't travel and try different kinds of coffee from all over the world, let the coffee come to you. TGC lets customers' taste buds wander with their Coffee Flights of the Day (P288), a sampler that offers three types of beans from various parts of the globe.
ADVERTISEMENT - CONTINUE READING BELOW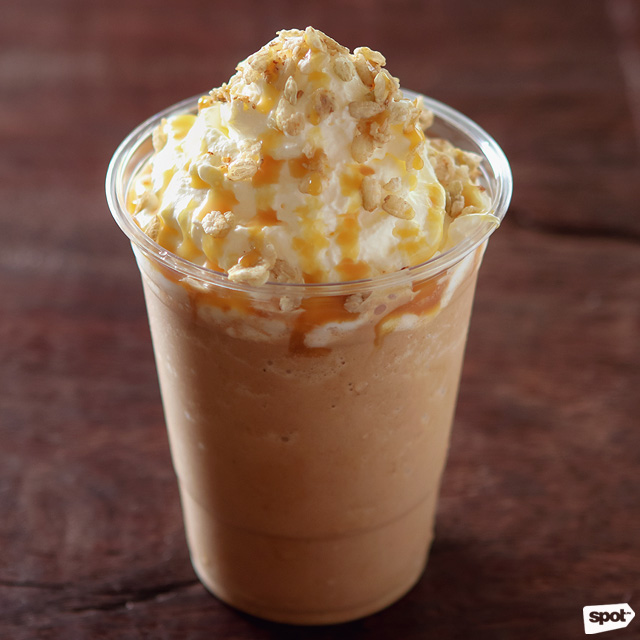 Pinipig & Condensada Quake
For coffee that's uniquely Filipino, there's the Pinipig & Condensada Quake (P135). This one-of-a-kind concoction will enthrall you with every sweet sip. It's made up of condensed milk topped with crunchy toasted rice grains.
TGC also wants to give their customers filling, straightforward, and flavorful food that will last them throughout the day. "We like to keep things simple around here," Harris says. "By keeping the menu simple, we can really focus on making each dish a good one."
ADVERTISEMENT - CONTINUE READING BELOW
He adds that the dishes are what he, his family, and most Filipinos like. "It's hard to go wrong if it's your favorite or if it's something you love. If it's something you eat enthusiastically, you won't fail. It's really all about passion—having the best ingredients and having people who are really passionate about food to create those dishes."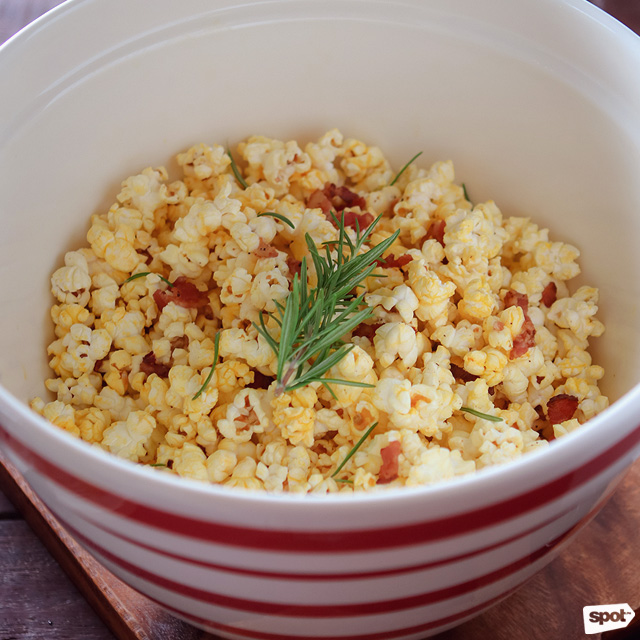 ADVERTISEMENT - CONTINUE READING BELOW
Popcorn with Rosemary Butter
An easy, fuss-free snack is the Popcorn with Rosemary Butter (P95). The crunchy bacon bits give these buttery and freshly popped corn kernels a nice touch, making them even more fun to munch on.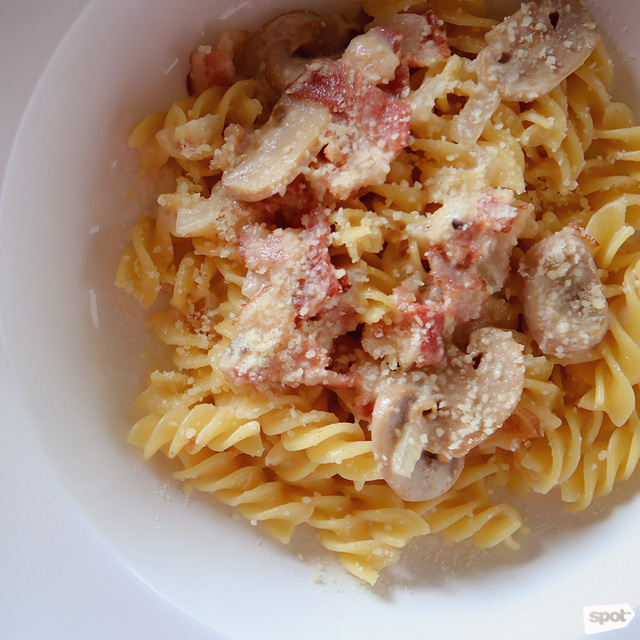 White Pasta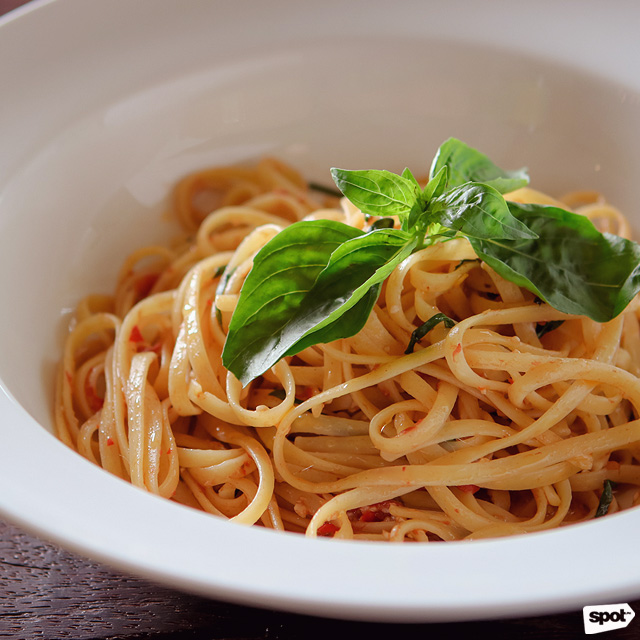 ADVERTISEMENT - CONTINUE READING BELOW
Oil Pasta
TGC's pasta offerings are also as no-frills as they can get. Their White Pasta (P180) uses trivelle pasta and has a light creaminess from the milky mushroom sauce, not to mention a distinct bite, thanks to its generous parmesan shavings. Meanwhile, the Oil Pasta (P180) made with linguine, olive oil, tomatoes, anchovies, and calamansi delivers a fresh flavor with every forkful. The garlic bits give it a kick, while the chili offers a tingle of spice on the palate.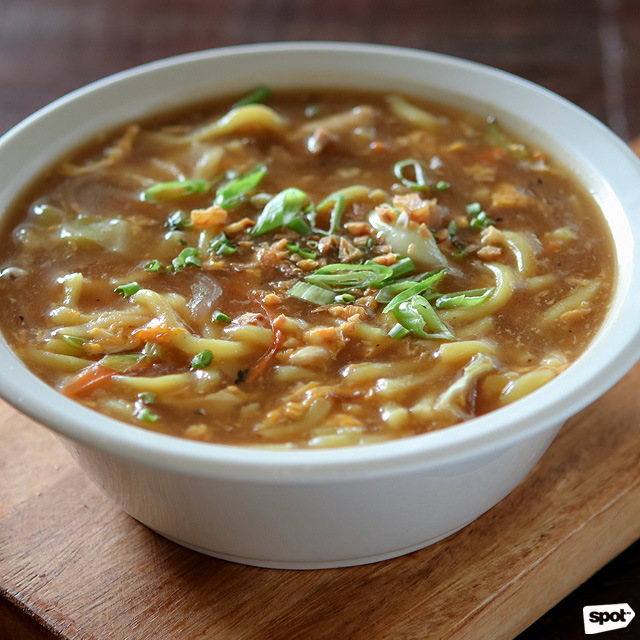 ADVERTISEMENT - CONTINUE READING BELOW
Lomi
The Lomi (P168), a well-loved Filipino merienda treat, is a hearty egg-noodle dish relished with eggs, pork, and vegetables. A sip of the lomi's hot and thick soup will give you a feeling of warmth and nostalgia.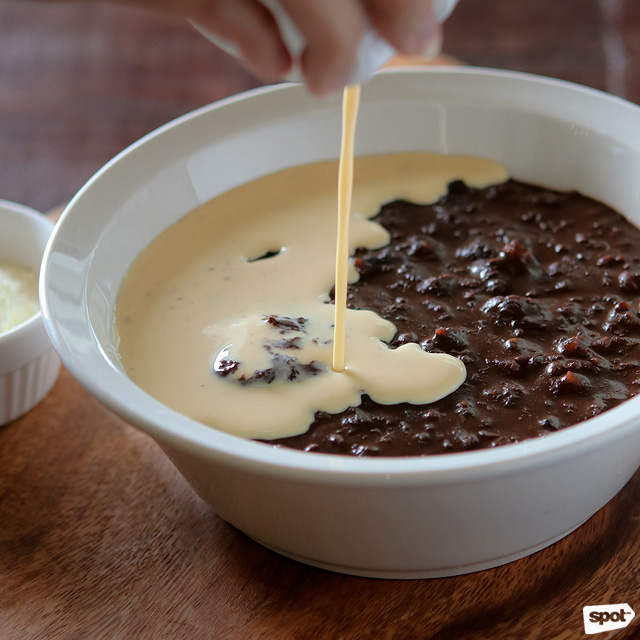 Champorado
The Champorado (P120) will remind you of lazy rainy days at home. This decadent chocolate rice porridge is best paired with milk, but if you can't decide whether you want it with fresh or powdered milk, don't worry because this dish comes with both!
ADVERTISEMENT - CONTINUE READING BELOW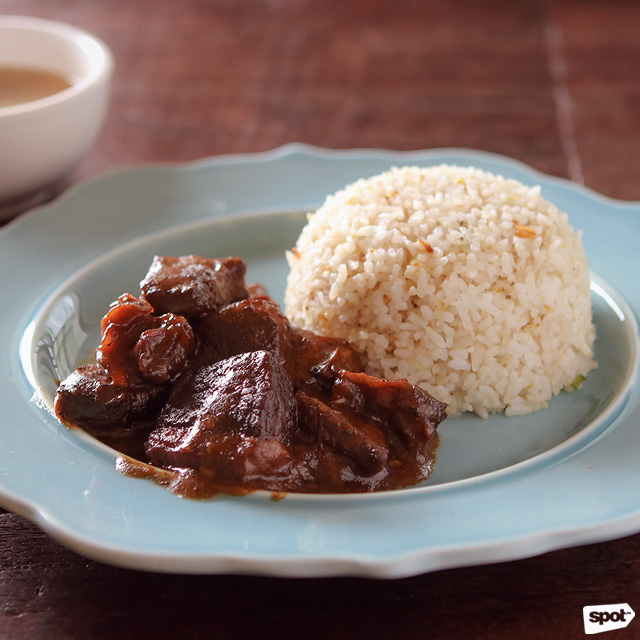 Beef Pares
The Beef Pares (P235) is a tender braised beef dish drenched in a garlicky sauce that has a perfect harmony of sweetness and saltiness. It rests on a bed of steaming garlic fried rice and is an unforgettable dish that will not disappoint.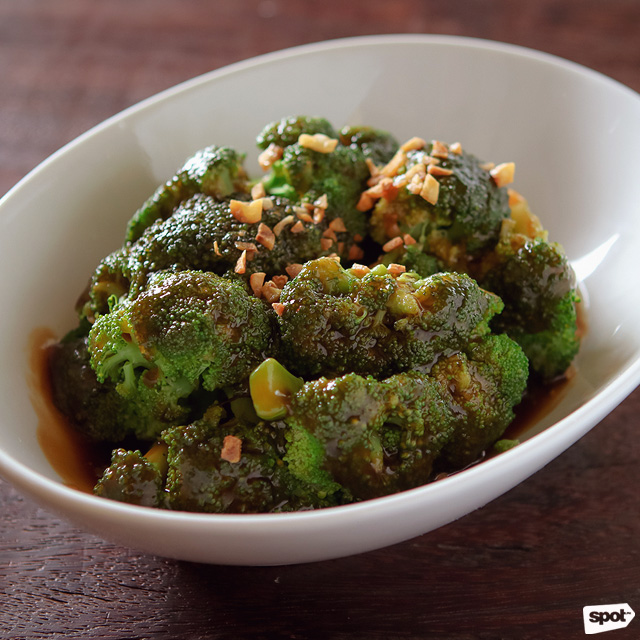 ADVERTISEMENT - CONTINUE READING BELOW
Broccoli Flower with Toasted Garlic
TGC also makes healthy eating something you'll enjoy with their Broccoli Flower with Toasted Garlic (P250). The veggies are fresh and crunchy, while the toasted garlic bits on top make each bite a delightful surprise. Although it's great as your main fare, it also works as a gratifying side dish.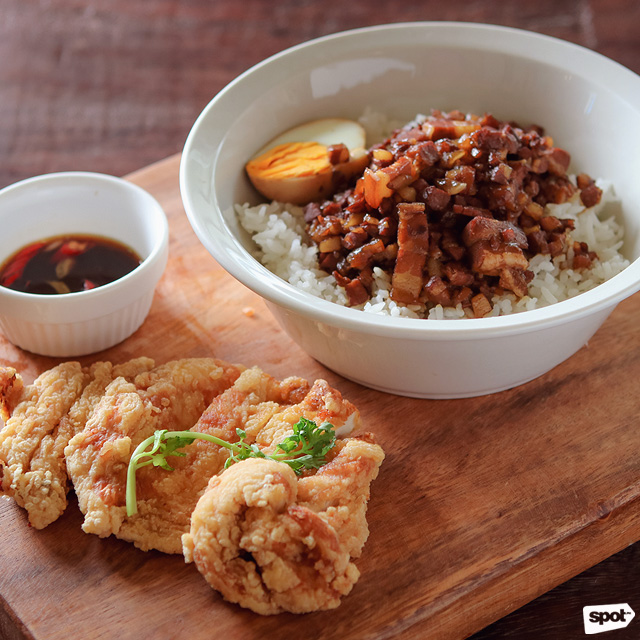 ADVERTISEMENT - CONTINUE READING BELOW
Taiwanese Fried Chicken 
"I come from Vancouver and there are a lot of Taiwanese restaurants there. I have been looking everywhere for the Taiwanese fried chicken in the Philippines but I can't seem to find it," Harris says. With no luck finding this unusual dish here, he decided to offer it at the café.
The Taiwanese Fried Chicken (P215/rice topping, P330/small, P420/sharing) is a must-try. The scrumptious and juicy deep-fried chicken strips are crispy on the outside and tender on the inside, and taste even better when drizzled with its spiced soy sauce. Accompanying the chicken strips is a big bowl of white rice topped with minced beef called lu rou fan, which is also considered comfort food in Taiwan. With its addictive flavors and soft texture, this braised pork belly dish cooked in a special sauce will get you hooked.
Harris has high hopes for TGC. He says, "We envision TGC to be a replicable and adaptable program for entrepreneurs. We want it to grow and multiply. The more TGCs we have, the more farmers we can help, and the more we can impact society."
ADVERTISEMENT - CONTINUE READING BELOW
Every time you visit TGC, you indulge in a great drink or meal and you also #IndulgeInGiving. Not only do you nourish your body, but you also feed your soul by becoming part of something meaningful.
Photos by Jericho San Miguel
Share this story with your friends!
---
Help us make Spot.ph better!
Take the short survey
More Videos You Can Watch
Load More Stories