Sneak Peek: Epilogue at S Maison at Conrad Manila
Prepare to be pleasantly surprised by this European-Japanese bistro.
Epilogue
G/F S Maison at Conrad Manila, SM Mall of Asia Complex, Pasay City
Open daily from 10 a.m. to 10 p.m.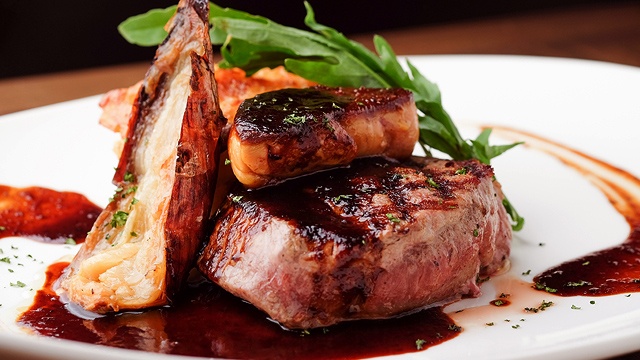 (SPOT.ph) With Epilogue describing itself as a "Japanese-European fine bistro," it's difficult to imagine what to expect. You can't quite judge it from the look of the place, either. The elegant space is a mishmash of elements that shouldn't work together but do: Brick walls, tiles placed in geometric patterns on the wall, a bar lit neon red, and an eye-catching spiral centerpiece hanging from the ceiling. It's all incredibly novel, and not a look you would see often—and it gets even more mind-blowing when you find out the space was designed by architect Kazumasa Wakabayashi, who also designed Gonpachi, a.k.a. the restaurant that inspired Kill Bill's famous restaurant fight scene.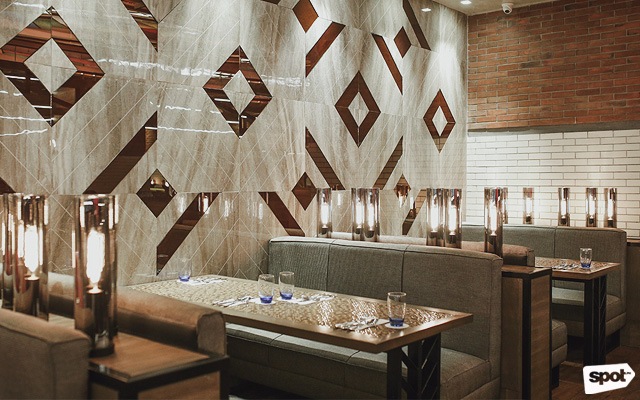 ADVERTISEMENT - CONTINUE READING BELOW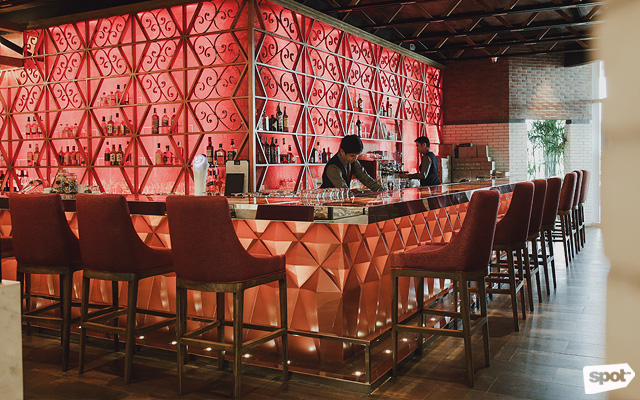 CONTINUE READING BELOW
Recommended Videos
While Epilogue describes itself as a European-Japanese restaurant, it's perhaps more accurate to see its menu as European cuisine prepared with Japanese principles. "There's this word, kodawari," says owner Alyanna Uy. "It's a Japanese word that speaks about dedicating your life to mastering your art, your craft, [and] your skill."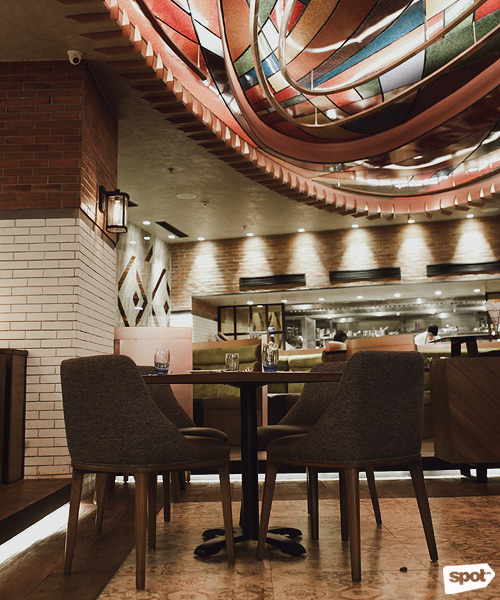 ADVERTISEMENT - CONTINUE READING BELOW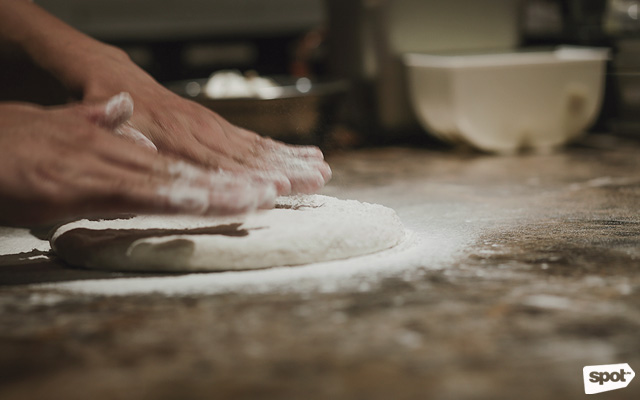 It's a principle Alyanna believes Epilogue's four Japanese chefs abide by, making them true masters of what they specialize in: There's Chef Hayato Mitsuhashi for pasta, pizza and other Italian fare, Chef Minoru Sorimachi for steak, Chef Kenji Ishihara for pastries, and Chef Tomohide Ono for bread. "We picked Japanese chefs because they're known to be masters of their craft. They love to specialize in one thing," Alyanna says. "And we believe that if you only specialize in one thing, you can deliver the best that you could."
It may sound like a big risk to combine European and Japanese cuisines, but Epilogue's Japanese chefs have traveled all over the world to improve their culinary expertise. Chef Ishihara studied in France while Chef Mitsuhashi honed his craft in Italy, and it's no exaggeration to say that they know their specialties inside out.
ADVERTISEMENT - CONTINUE READING BELOW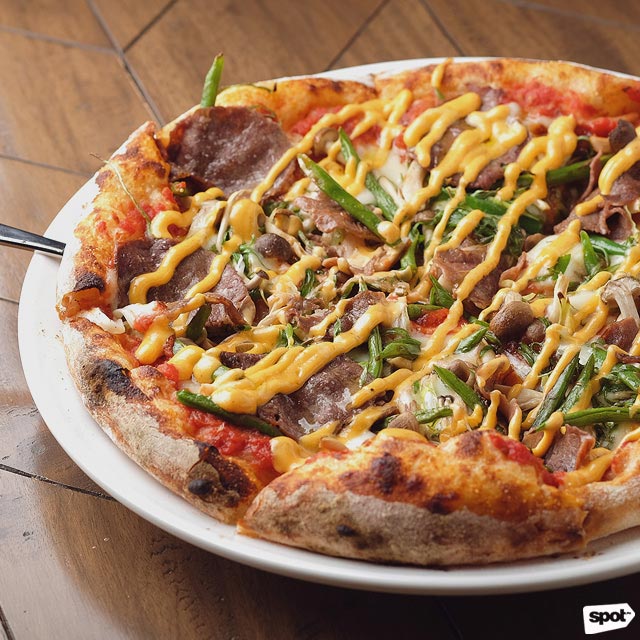 Wagyu
There's no better proof than in the selection of mains. Start with Wagyu (P790) or pizza topped with Wagyu beef, mushrooms, and crisp string beans. The beef is tender and rich, but what sets this apart is the Sriracha dressing, making the mozzarella extra creamy and adding just the right amount of spice to each bite.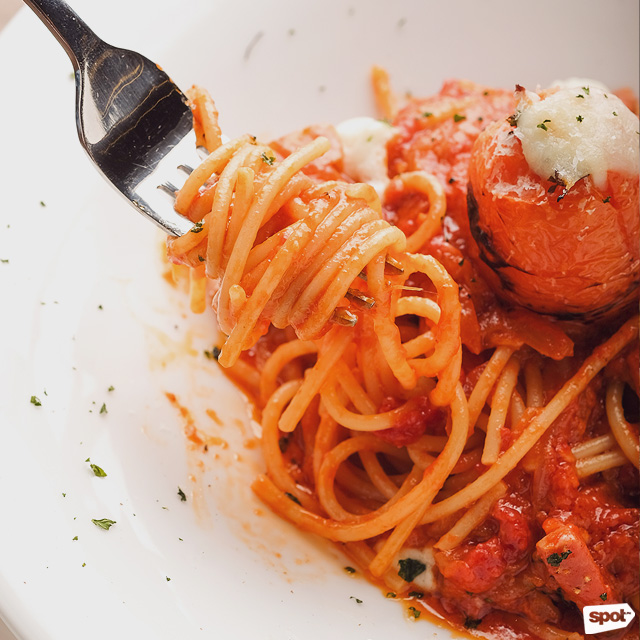 ADVERTISEMENT - CONTINUE READING BELOW
Amatriciana
For pasta, you can go the classic route and have Amatriciana (P480), made with pancetta, Pomodoro, extra virgin olive oil, and a tomato confit that's been roasted with whole cloves of garlic to lend the sweet tomatoes a mellow sweet-spicy flavor.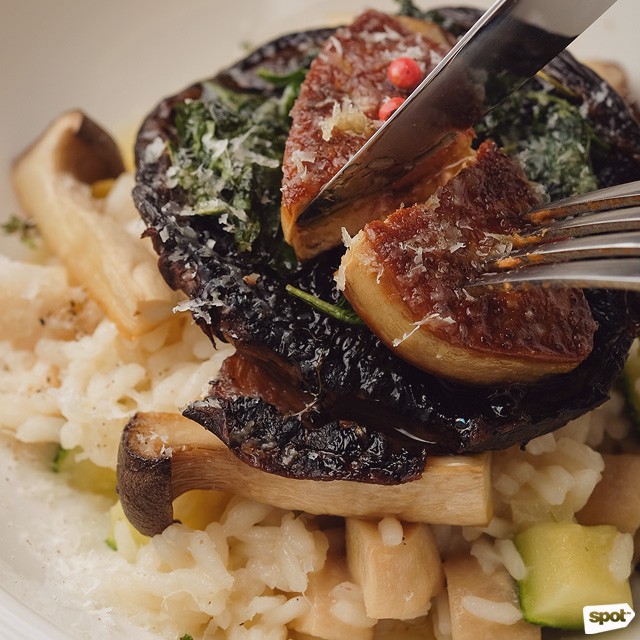 Foie's Gold
But if you want to indulge, you must have Foie's Gold (P1,100). This creamy mushroom risotto has a whole Portobello mushroom to really give it a bold umami flavor, but it's the thick slice of pan-seared foie gras that really adds that indulgent richness and just the right kick of saltiness.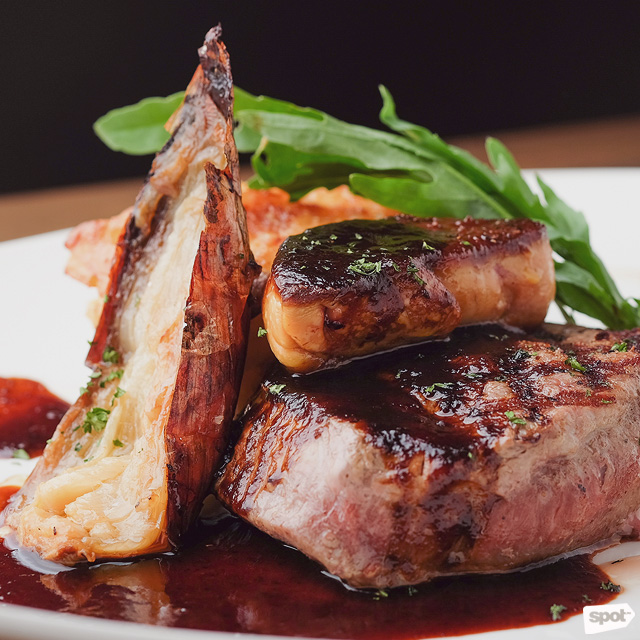 ADVERTISEMENT - CONTINUE READING BELOW
Maestro
The foie gras makes a reappearance in Maestro (P1,550) or prime Angus tenderloin that's been cooked sous-vide and then grilled until medium-rare. The steak itself is already delicious on its own: Tender with the right amount of fat that melts on your tongue, but having it with the foie gras takes it to a whole new level of decadence.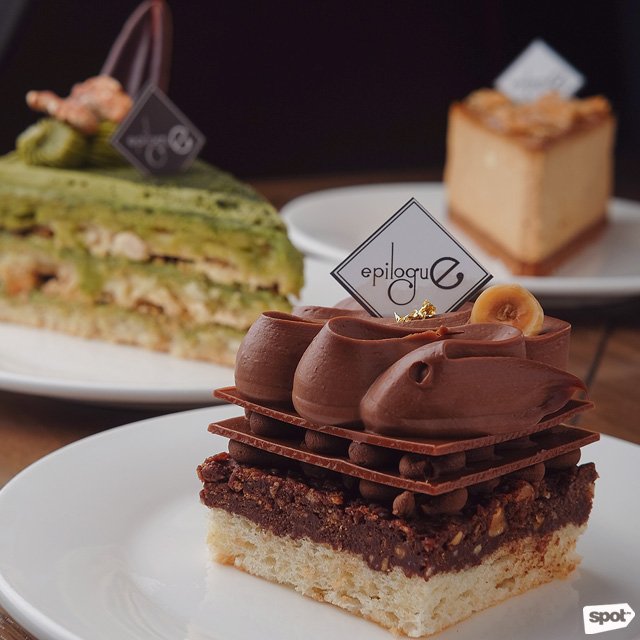 From front to back: Plaisir Sucre, Matcha Torte, Dulce de Leche Cheesecake
Don't leave without sampling Epilogue's pastries. The Matcha Torte (P380) will please matcha addicts, with the distinct earthy flavor only high-quality matcha can give, and thin layers of praline add crunch and honey-like sweetness. The Plaisir Sucre (P290), with layers of chocolate and hazelnut, will remind you happily of Ferrero Rocher, while the Dulce de Leche Cheesecake (P380) is easily the most decadent of the bunch, with a caramel sauce that'll remind you of yema and a layer of candied almonds.
ADVERTISEMENT - CONTINUE READING BELOW
It may be hard to box Epilogue in a certain label or cuisine, but does it really matter? Not if the food is consistently excellent and obviously made with the utmost care and attention to detail. And most of the time, that's all that's important.
Photos by Majoy Siason
Share this story with your friends!
---
Help us make Spot.ph better!
Take the short survey
Load More Stories