Lan Kwai Speakeasy
42 Esteban Abada Street, Quezon City
Contact: 0917-805-0180
Open from 11 a.m. to 2 a.m. (Monday to Saturday)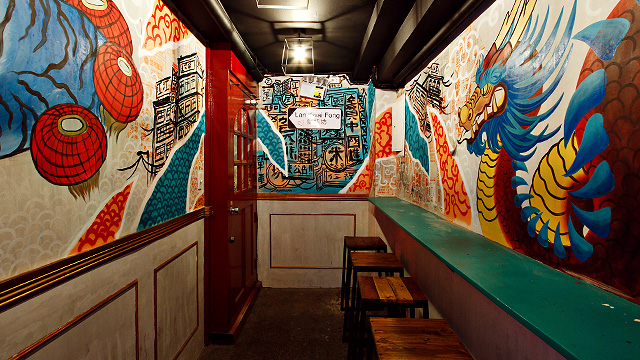 (SPOT.ph) What do we do when we've got a case of wanderlust but neither the time nor the resources to cure it? Partners in business (and in life), Bea Policarpio and Marco Baluyut allow us to live—well, eat—vicariously through their separate Hong Kong trips, culminating in Lan Kwai Speakeasy. "We were inspired by the same area," recounts Bea, "and we didn't even go at the same time. There was something about the food at Lan Kwai Fong that really appealed to us." 
ADVERTISEMENT - CONTINUE READING BELOW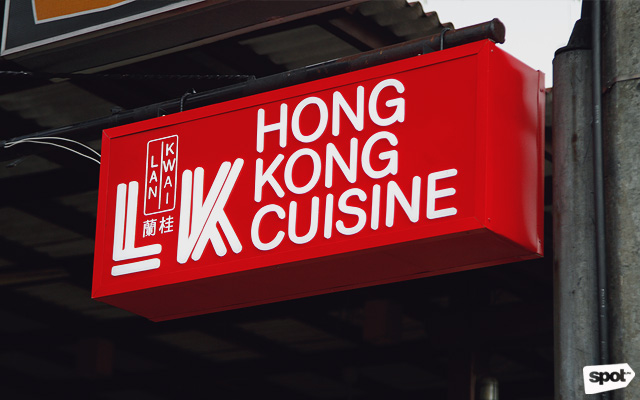 Look for this sign!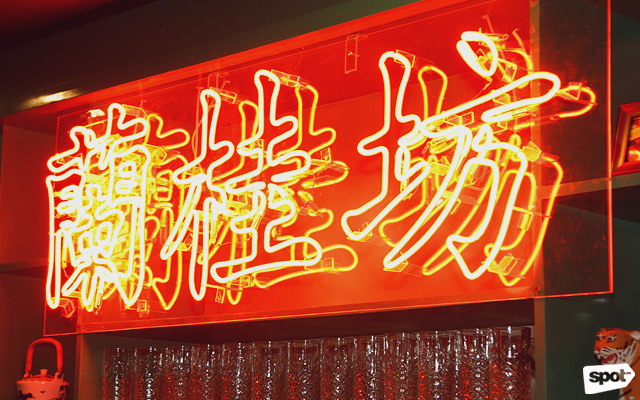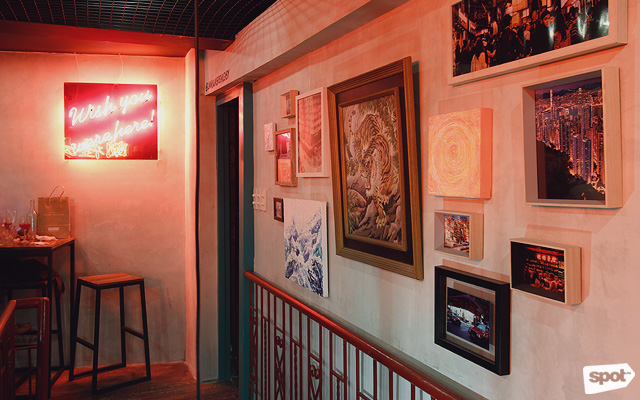 Their friend and executive chef Justin Baradas is the mind and hands bringing said inspirations to life on the bar's charmingly mismatched plates. We watched him at work and it's safe to say the man knows what he's doing.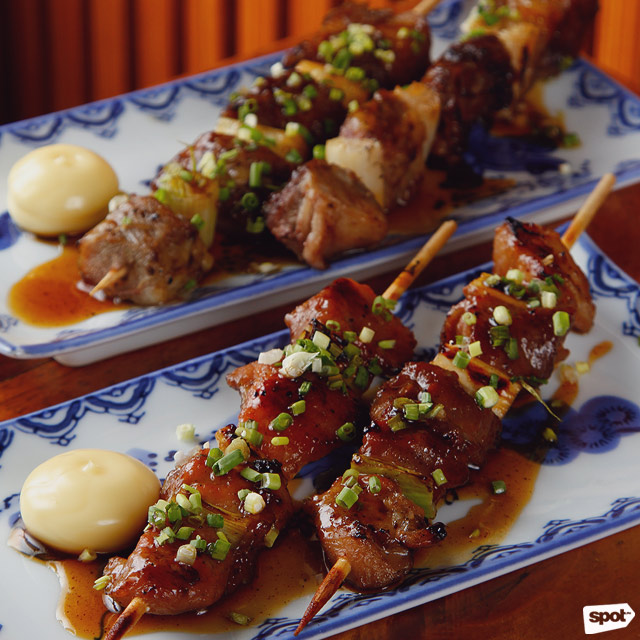 ADVERTISEMENT - CONTINUE READING BELOW
Front: Char Siu, Back: Pork Belly
Among the Shao Kao Skewers, we love the texture of the Pork Belly (P89) and the way the Char Siu (P89) takes in the flavors all too well. With the first complimentary bowl of Cheech (seconds go for P69 a pop) you're unlikely to regret coming here. And who could forget the Hakaw (P189/four pieces) in all its classic Asian splendor?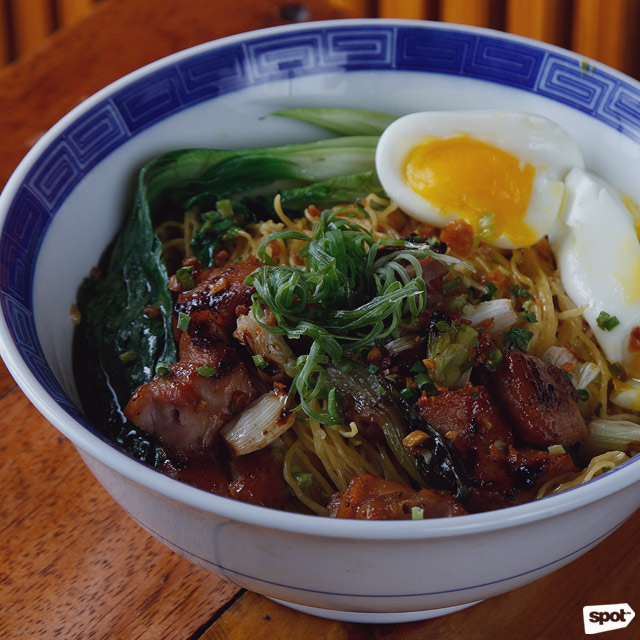 ADVERTISEMENT - CONTINUE READING BELOW
Braised Beef Brisket Noodles
But you're not even ready for the Braised Beef Brisket Noodles (P249). It's not every day that you can describe a dish like this as clean—as often savory comes with a bit of grit or grime, and it's just a fact of life—but that's exactly what it is. You can appreciate the texture of the noodles and the real flavor of the broth for what they really are. Long story short, it's a great relationship in a bowl.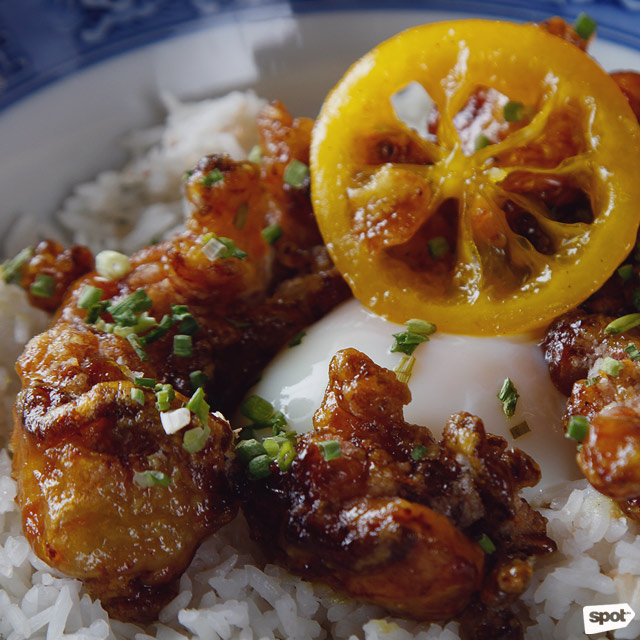 ADVERTISEMENT - CONTINUE READING BELOW
Lemon Chicken Rice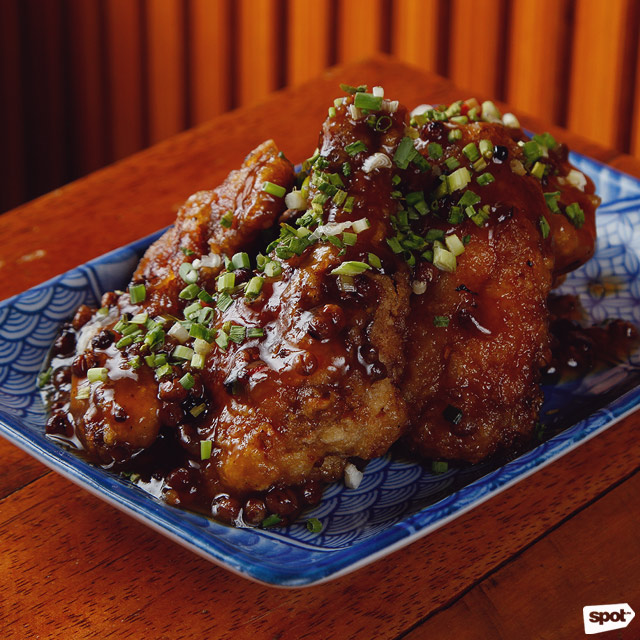 Szechuan Chicken Wings
Obviously, that's a favorite. Yet another is the Lemon Chicken Rice (P135) that's basically a citrusy delight on freshly cooked rice. If you're looking for something more on the peppery side, the Szechuan Chicken Wings (P149/half-pound) are served with a garlic-mayonnaise dip that complements everything really well.
ADVERTISEMENT - CONTINUE READING BELOW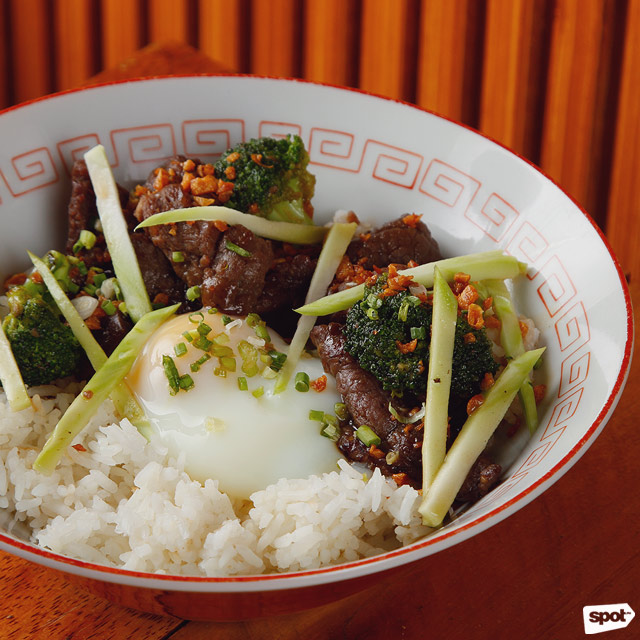 LK Beef Tapa and Broccoli Rice
But no matter how good a place is, there's always that one guy in the group who wants to eat somewhere else. The LK Beef Tapa and Broccoli Rice (P145) is for that guy. It's the bowl that reminds you that you're not actually in Hong Kong at the moment, and it's a rude awakening in that way. Tasty, but rude.
ADVERTISEMENT - CONTINUE READING BELOW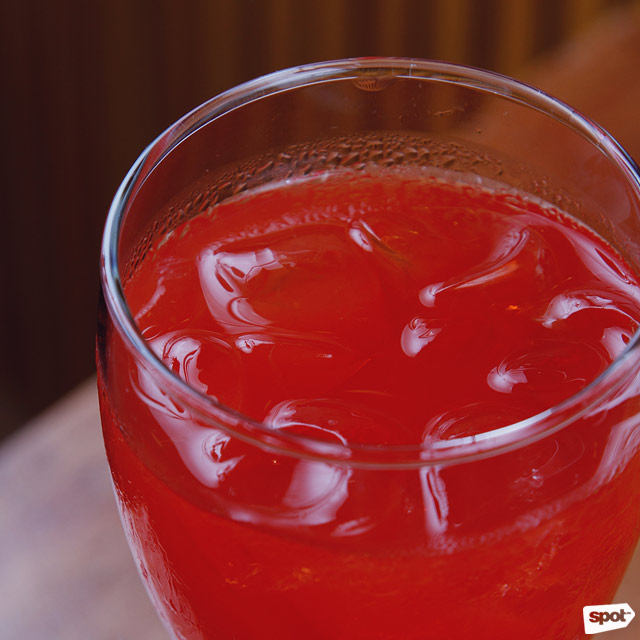 Lan Kwai Tai
Now, you could pair any of these with your bog-standard Coke or share a good, old Tsingtao with the mates you brought along, but that's not why a sane person goes out. Operations manager and, in our humble opinion, master mixologist Carlos Munarriz wouldn't let that happen. We don't want to wax rhapsodic and reveal too much about our own drinking habits, so we'll just recommend Lan Kwai Tai (P99) for its cheery color that translates to how you'll feel halfway down the glass.
ADVERTISEMENT - CONTINUE READING BELOW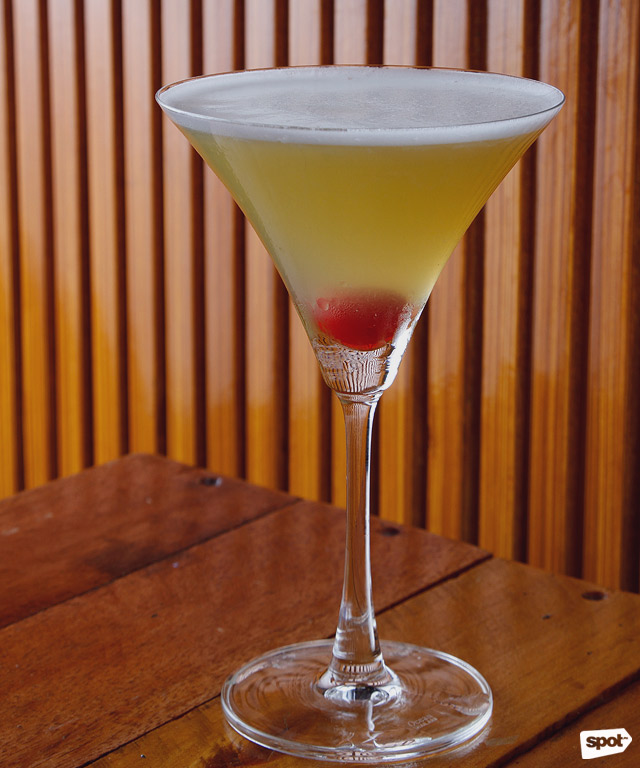 Sunny Bay Sour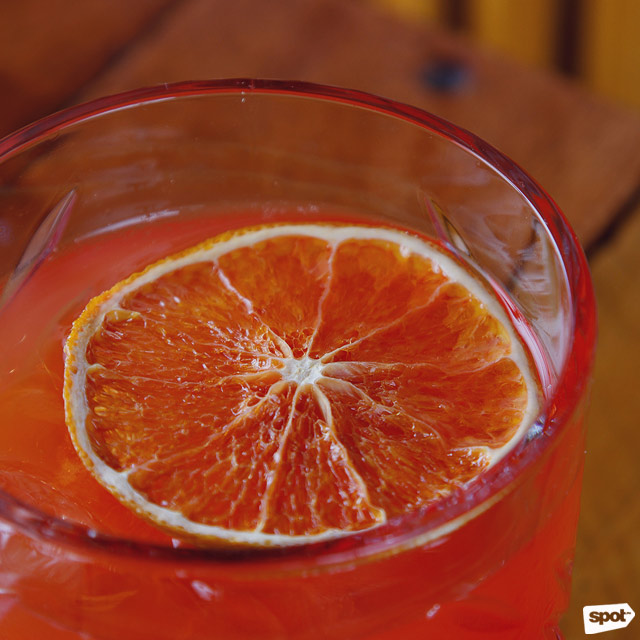 ADVERTISEMENT - CONTINUE READING BELOW
California Orange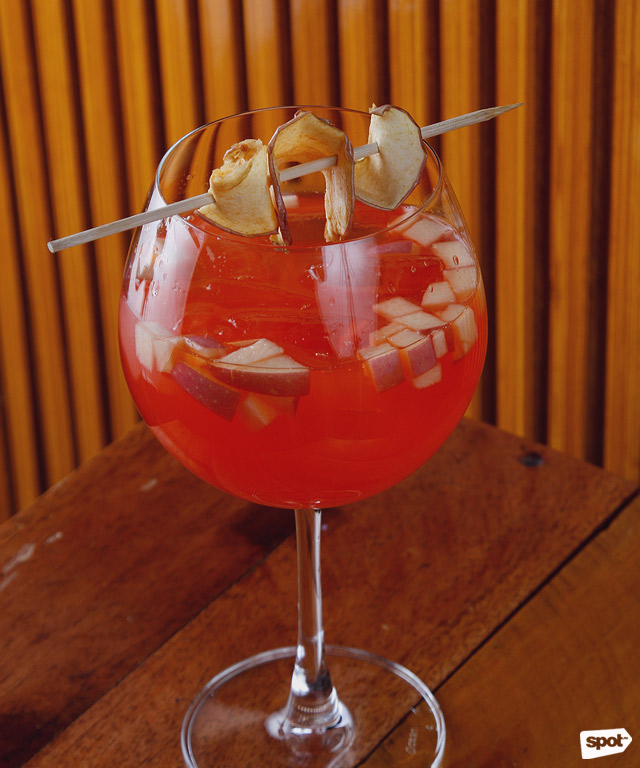 Passionfruit Sangria
The Sunny Bay Sour (P99) is an excellent way to get into tart cocktails, but you didn't hear that from us. Nor did we say that the California Orange (P99) is perfect for morning drinkers and G&T lovers alike. Nope. And in no way is the Passionfruit Sangria (P129) the best thing that ever arrived in a glass, ready to ruin sangrias for you forever. No. We never said that. (Hic.)
ADVERTISEMENT - CONTINUE READING BELOW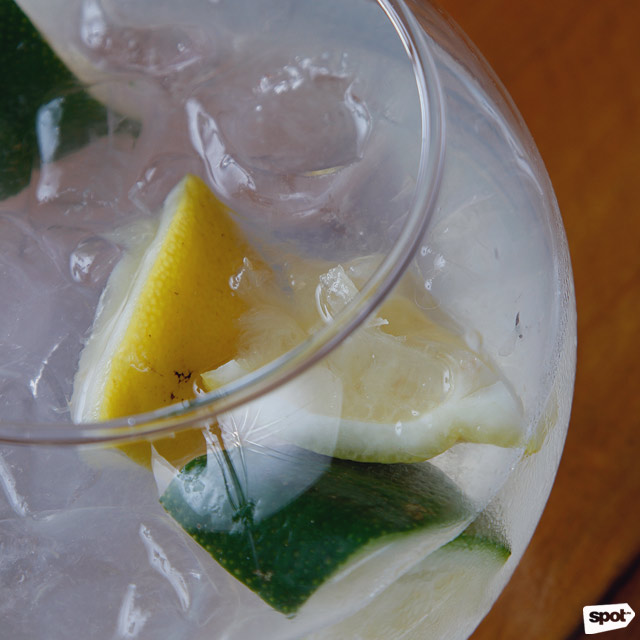 Designated Survivor Fishbowl
The Designated Survivor Fishbowl (P129 for the little one!) is, as you can tell by the name, the ultimate for college-student challenges. Depending on your age bracket, this is a chance to relive your youth or risk that exam tomorrow—whatever, it's pretty good either way. Proceed with caution.
ADVERTISEMENT - CONTINUE READING BELOW
Overall, this is one speakeasy you can actually take it easy at. Just make sure you're not crashing in on student hours.
Photos by Vincent Coscolluela
Share this story with your friends!
---
Help us make Spot.ph better!
Take the short survey
More Videos You Can Watch
Load More Stories