Ching's Asian Express Is Just What You Need When You Just Have No Time
"Lutong bahay to go, please."
Ching's Asian Express
38 Mayaman Street, Teachers Village, Quezon City
Contact: 0917-8805-953 or 0905-7060-157
Open daily from 11 a.m. to 2 p.m. and 4:30 p.m. to 11p.m.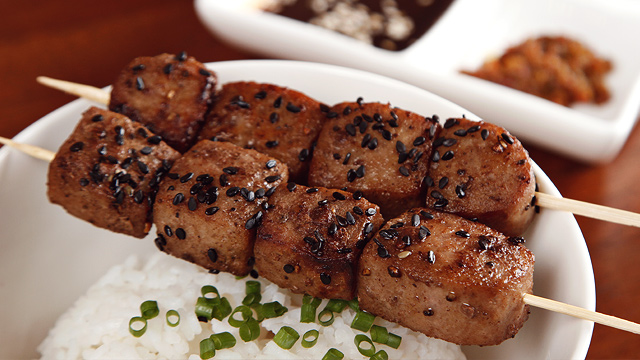 (SPOT.ph)The warmth and coziness of home-cooking is so hard to achieve on a day-to-day basis, especially with the busy lives we've got now. There's no way we'd have enough hours in the day anyway. Our cuisine involves a lot of mixing, marinating, and stewing--you'd get tired just thinking about it, especially if you already know your way around the kitchen. We don't know how chefs do it, honestly.
ADVERTISEMENT - CONTINUE READING BELOW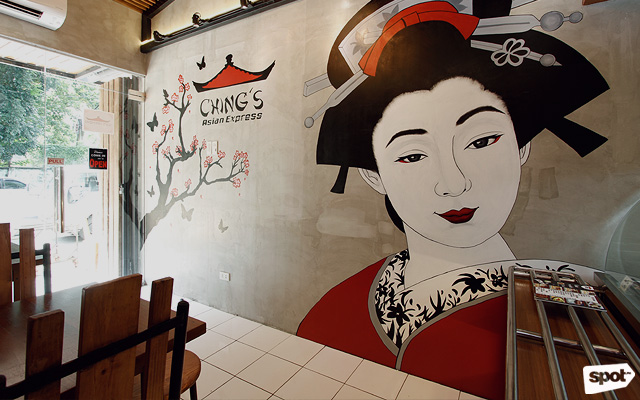 CONTINUE READING BELOW
Recommended Videos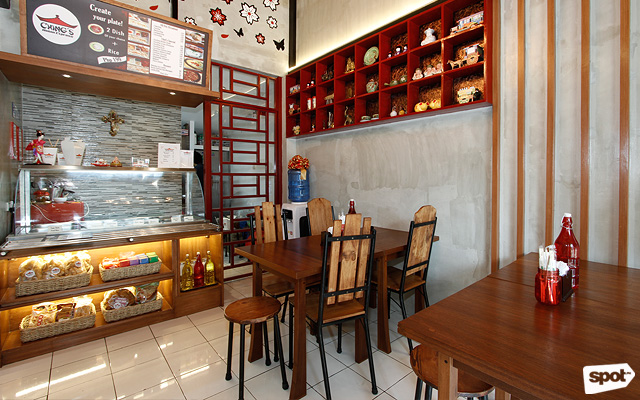 ADVERTISEMENT - CONTINUE READING BELOW
That's where Ching's Asian Express comes in, filling the space that you've tried to cram any number of other places into before. They don't quite replace your uncle's paella or your sister's latest kitchen experiment, but they hit the spot nonetheless.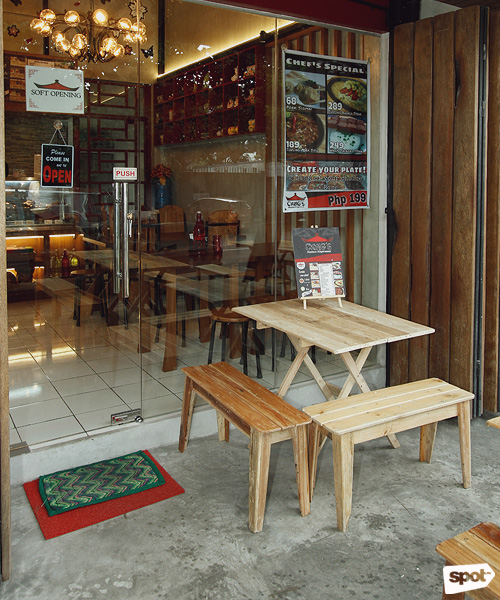 Whether or not that was one of Kyle Villa-Ignacio's goals, he's achieved it. "What I wanted was a real community place that you could just walk in and out of," he explains, "without sacrificing the quality of the food, of course." Executive chef Lito Santiago and sous chef Jovel Sevilla have certainly made that hurdle easy to jump.
ADVERTISEMENT - CONTINUE READING BELOW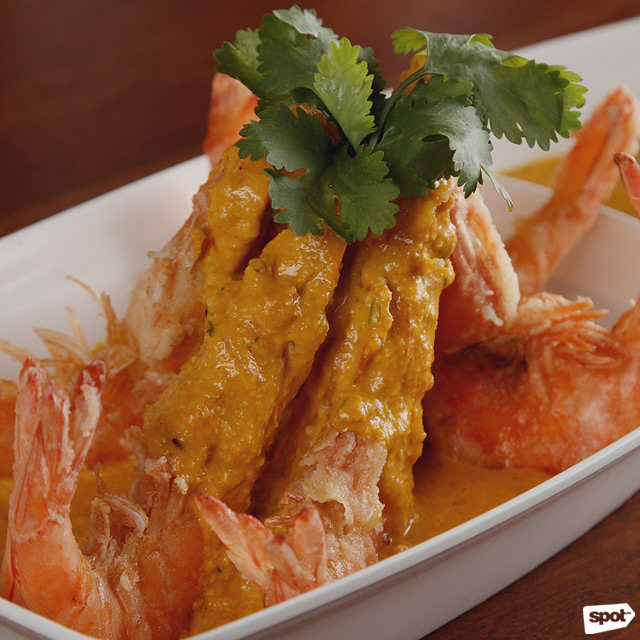 Shrimp Tempura
They started us off with the slightly off-beat, though you couldn't tell by looking at the menu. Shrimp Tempura (P255) sounds innocent enough until it arrives. There's no wastage here, not if you're quick, because the whole dang prawn is crispy and waiting to be smothered in that salted egg sauce. You read that right. It's flavorful enough for you to recognize it, but also mild enough so that you don't feel like you might as well have just eaten a salted egg.
ADVERTISEMENT - CONTINUE READING BELOW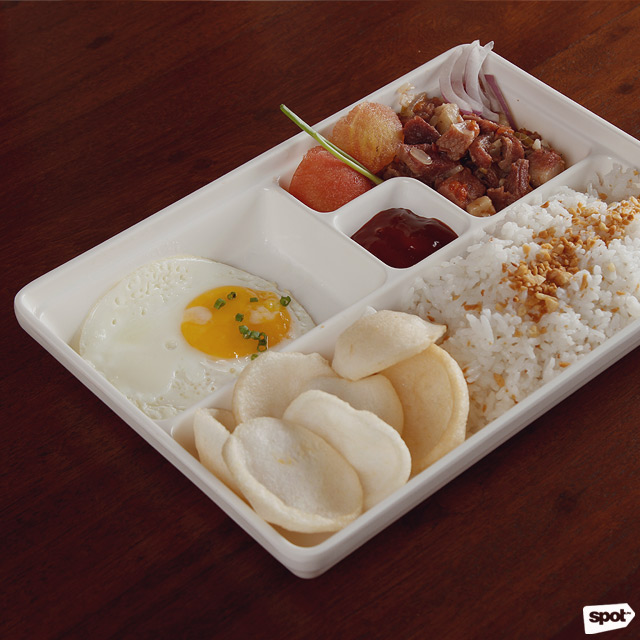 Cornsilog
You might notice something different about the Cornsilog (P159), and that's because there is. The same goes for most of the meats served at the Express: "We make them at home," says Kyle, "so [it's likely that] you won't have had corned beef or tapa like that before." Well, we certainly haven't had it with kropek before. Not that we're complaining!
ADVERTISEMENT - CONTINUE READING BELOW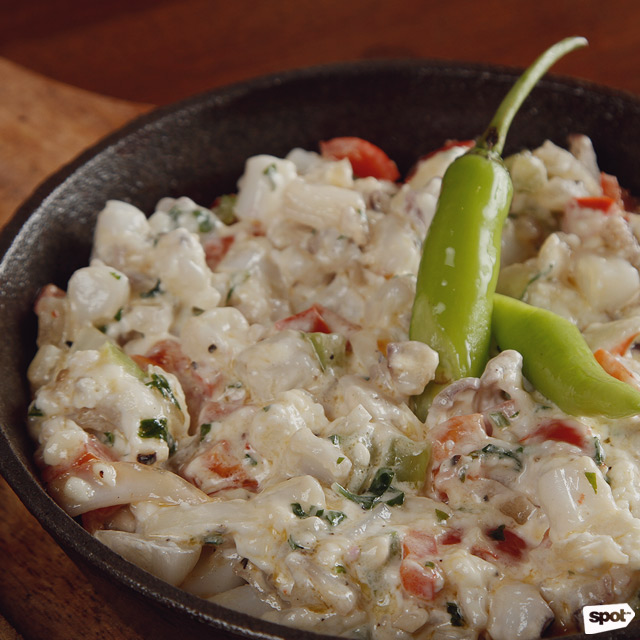 Sizzling Pusit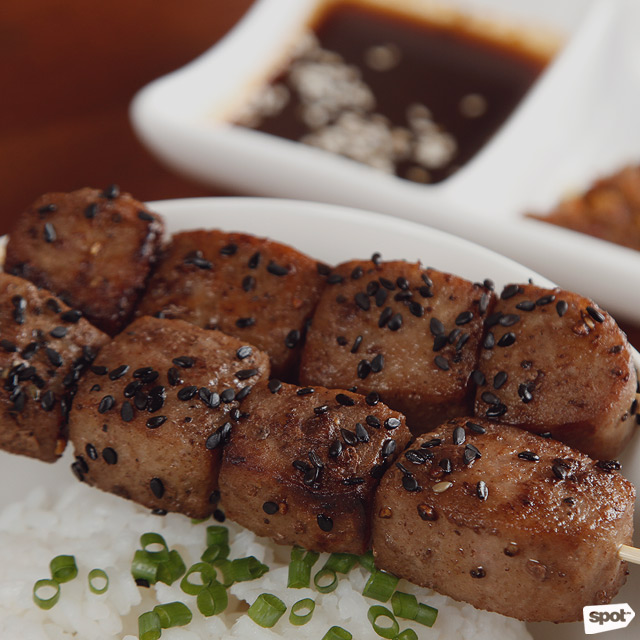 ADVERTISEMENT - CONTINUE READING BELOW
Wagyu Saikoro Steak
There are three particular items on this menu worth mentioning, just because they're each extraordinary in their own way. The Sizzling Pusit (P179) is rich--creamy, almost--and just begging to be spooned onto some Plain Rice (P35) and eaten at leisure. That's our advice, anyway. The Wagyu Saikoro Steak (P249) is also something of a treat. Soft and saline-sweet, it passes the test, especially at that price point.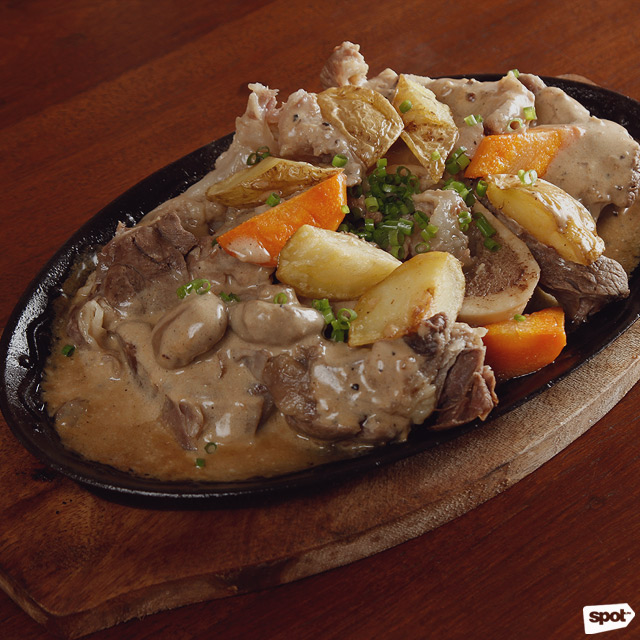 ADVERTISEMENT - CONTINUE READING BELOW
Sizzling Bulalo Steak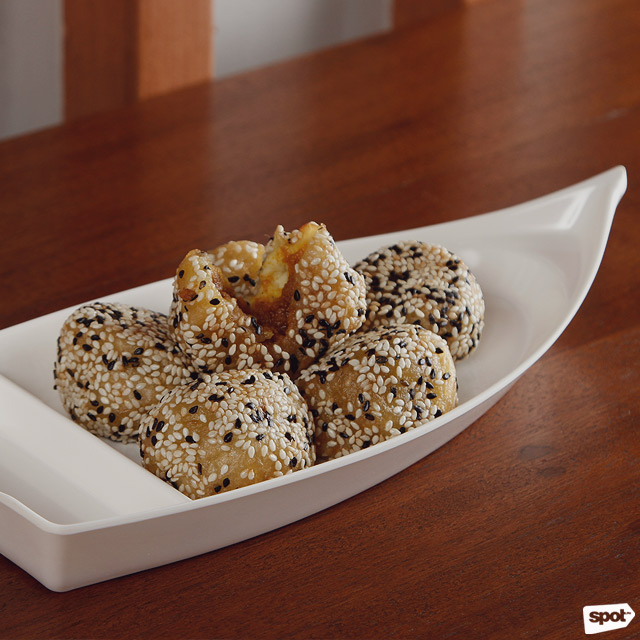 Egg Buchi
When you're in a sharing mood, the Sizzling Bulalo Steak (P289) is the way to go. With tender beef that you can hardly distinguish from the perfectly cooked vegetables, it transcends Treat Tier and is only a few shakes away from Save for Special Occasions Status. Top it off with some Salted Egg Buchi (P65), because why not, and you've got a half-decent celebration already.
ADVERTISEMENT - CONTINUE READING BELOW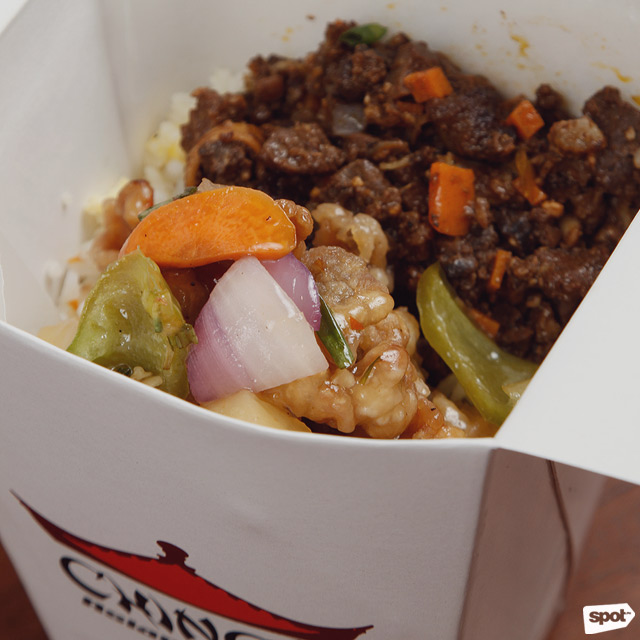 Create Your Plate (with Sweet and Sour Pork and Bopis)
But there are those of us with even less time than that. Sometimes you really have to have some of your meals on the go. And this is how Create Your Plate (P199) is basically going to save your life: On a tall bed of rice lay two dishes of your choice. Could be sweet and sour pork and bopis, for all you know, the selections are different every day. Stick it in one of those classic Chinese takeaway boxes and you've got at least a meal and a half for the day sorted! (Not to mention, if you really liked something, you could order it in a party tray one of these days.)
ADVERTISEMENT - CONTINUE READING BELOW
Ching's Asian Express serves up your favorites with all the speed of fast food, sans the trappings of kiddie meals and the glorification of the deep-fryer--not that we harbor any ill will toward such a fine appliance, but let's be real. You'd give that up for lechon kawali any day.
Photos by Vincent Coscolluela
Share this story with your friends!
---
Help us make Spot.ph better!
Take the short survey
Load More Stories