Mamou 3.0
G/F Ayala Malls The 30th, 30 Meralco Avenue, Pasig City
Open 12 p.m. to 3 p.m., and 6 p.m. to 10 p.m. (Monday to Friday), 11 a.m. to 3 p.m., and 6 p.m. to 10 p.m. (Saturday), and 10 a.m. to 12:20 p.m., 12:30 p.m. to 3 p.m., and 6 p.m. to 10 p.m. (Sunday)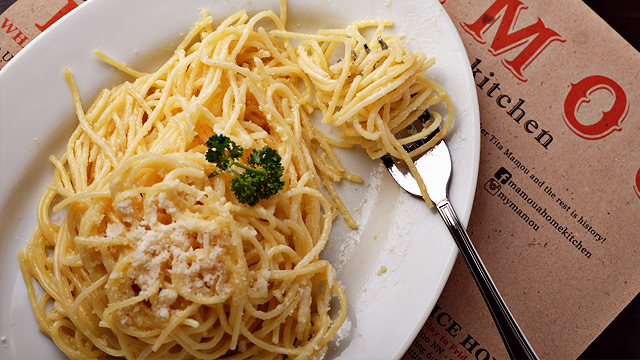 ADVERTISEMENT - CONTINUE READING BELOW
(SPOT.ph) While regulars of Mamou will endure long drives and Manila's infamous traffic jams for mouthwatering steak and pasta, general manager and sister of chef Malou M. Fores, Annie Montano shares that after 10 years, they felt it was finally the right time to branch out to another side of the Metro.
"We thought we could settle with two [branches] but a lot of people say it's difficult for them, especially the North crowd, to travel to Makati or along C-5," shares Annie. "So I said, 'We'll come to you.' And this opportunity came up: Ayala Malls invited us and Malou, without batting an eyelash, she said 'Yes!' Because we were thinking of our regular clients who live in this area."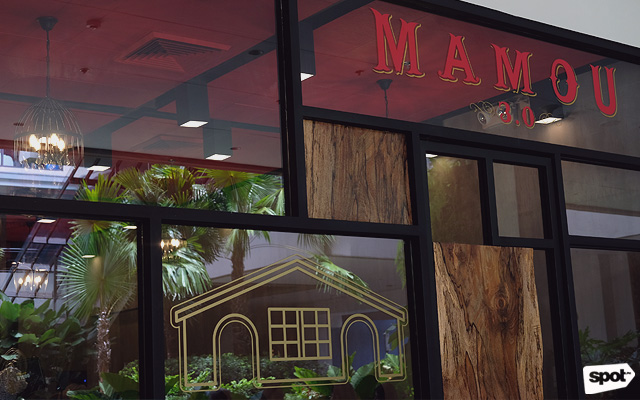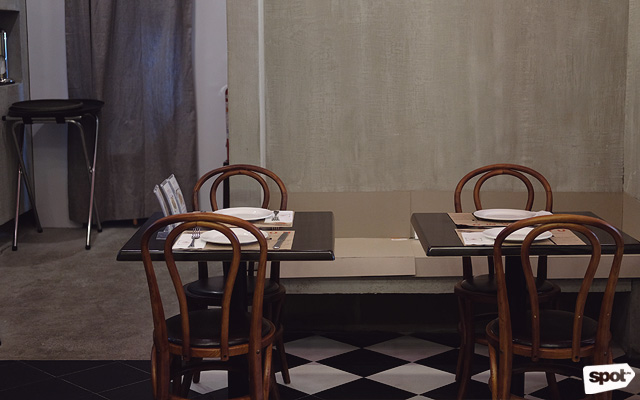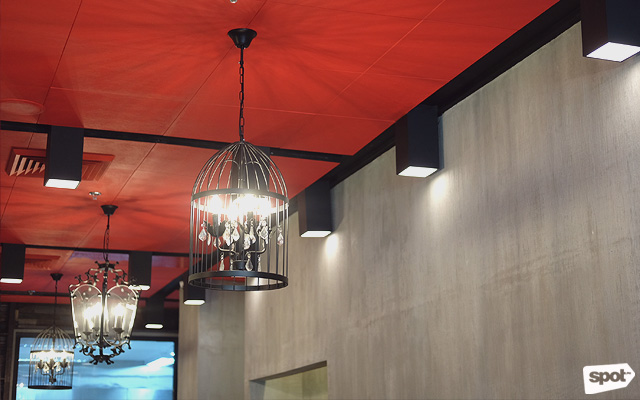 ADVERTISEMENT - CONTINUE READING BELOW
Hence, Mamou 3.0 was born, a fun name play on Ayala Malls The 30th. "We're at the 30th and this is our third store," says Annie. "We also wanted to be more hip—so Mamou 'three-point-zero.'" Like with Mamou and Mamou Too!, Annie promises "the same food, the same service, the same everything," at Mamou 3.0.
Mamou devotees will, of course, head straight for the steak. We almost envy new diners who haven't had Mamou's steak yet because that first succulent bite is an experience that's for the books. But if you're wondering what their secret is, Annie insists there's none. "The meat speaks for itself," she says, "No modifiers, just good meat."
Annie shares that inspiration struck on the family's many visits to Peter Luger Steakhouse in Brooklyn, New York. "We'd spend a lot of time there," she shares, "and Malou said 'I can cook that at home.' And she did."
ADVERTISEMENT - CONTINUE READING BELOW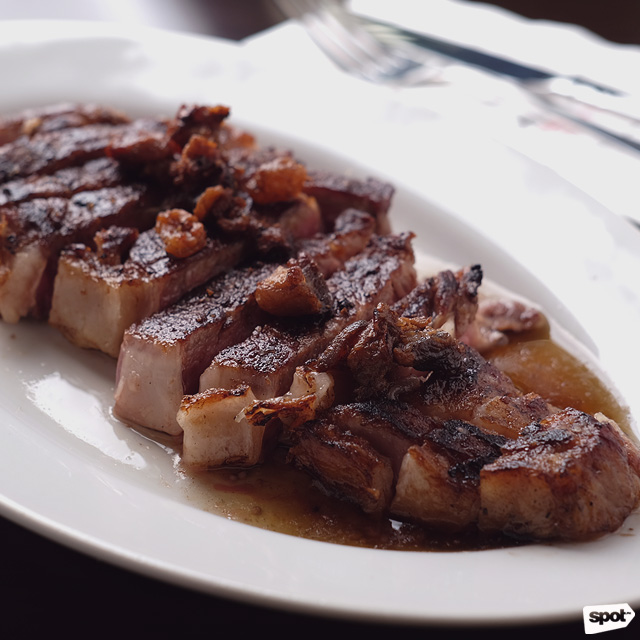 Angus Ribeye USDA Prime Grade Steak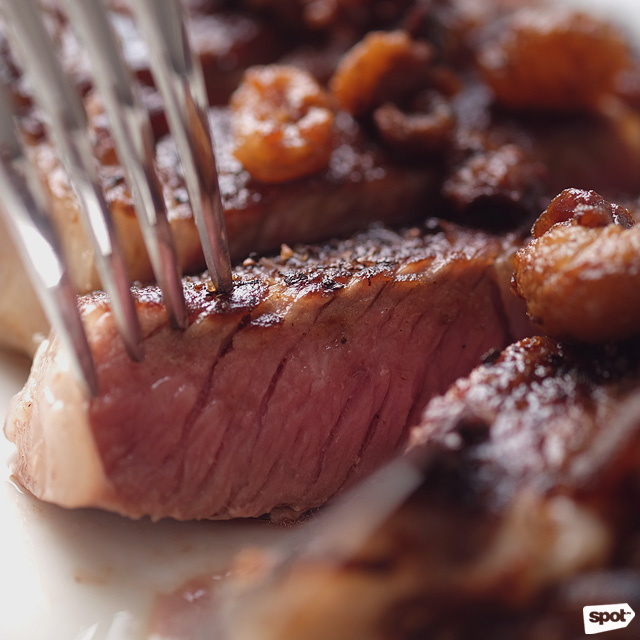 ADVERTISEMENT - CONTINUE READING BELOW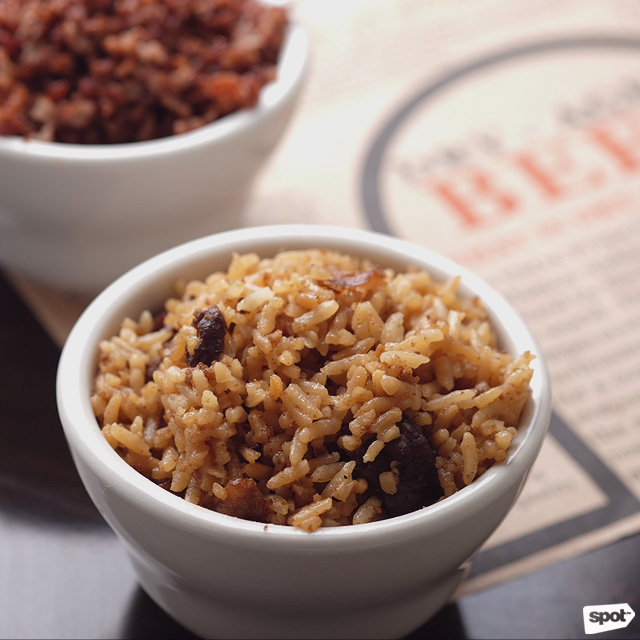 Pair your steak with the Steak Rice, or rice cooked with bits of steak fat
For first-timers, a good place to start is the Angus Ribeye USDA Prime Grade Steak (P1,950/single, P3,490/twin). Mamou serves their steak sliced and on a tilted plate, with all the savory juices running down your beef so each piece remains juicy and tender.
ADVERTISEMENT - CONTINUE READING BELOW
If you're worried about the price tag, a single order already gets you a hefty serving of 400 grams, which can be easily shared between two or three people. The rib eye is one of the richer cuts of steak, with generous marbling of fat on each slice, and Malou has added her own indulgent flair to the dish: Steak fat. "She'd cut off a part of the fat," explains Annie. "She'd toast it and then when the steak is served, you get bits and pieces of that." It makes the already butter-soft beef feel like it's melting on your tongue. It's so rich, it's almost sinful—but that has never stopped anyone.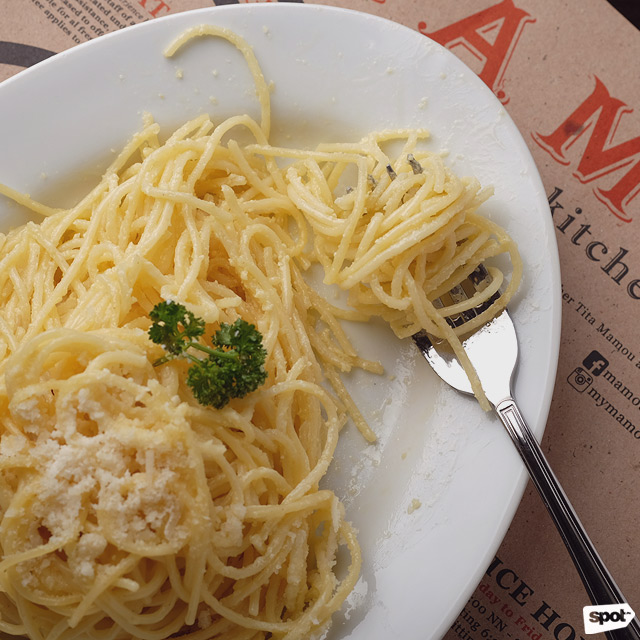 ADVERTISEMENT - CONTINUE READING BELOW
Lorenzo's Truffe Cream
When it comes to Mamou staples, one will always have space for Lorenzo's Truffle Cream (P395), one of the most sought-after truffle pastas in the local food scene. "Lorenzo is Malou's inaanak," shares Annie. "Lahat ng inaanak niya, she'd do something special for them. So when Lorenzo would go to the house, he would say, 'Tita, can you cook me pasta?' So she created this cream pasta and made it for him every time he visited. When she opened Mamou, she named [the pasta] after him."
This pasta looks deceptively simple—just spaghetti noodles tossed in a cream sauce with a garnish of parsley on top. This dish isn't the most eye-catching, but you wouldn't have time to take photos anyway. You'd be too busy resisting the urge to start shoving forkfuls of this in your mouth. Malou perfects the balance between truffle and cream—too much of any (or both) can get overwhelming, but Mamou's truffle pasta is on just the right level of creaminess, with the earthy flavor of truffle that's subtle but hard to miss.
ADVERTISEMENT - CONTINUE READING BELOW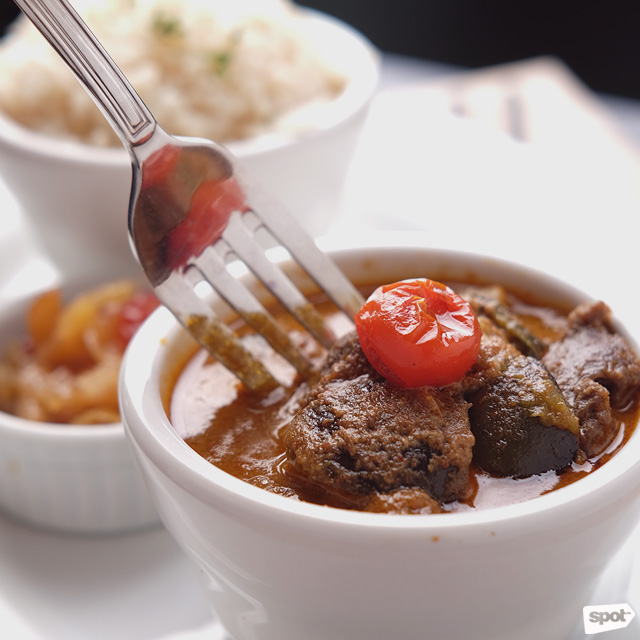 Venison Curry
But while it's easy to fall back to ordering old favorites, a new branch is the perfect excuse to order dishes you might have overlooked before. Particularly intriguing is the Venison Curry (P425). "A friend of Malou has an island here with a lot of deer," Annie shares, "So he told Malou, 'I have a lot of excess deer and sayang lang. And she was like 'I'll make you deer curry!' So he supplies us now—but only us."
ADVERTISEMENT - CONTINUE READING BELOW
The venison is fork-tender, with zero gamey flavor, it could easily pass for beef chunks. The curry sauce is Indian-inspired, with all the bright and deliciously spicy flavors that come with the cuisine. Served with the buttered parsley rice, this dish feels homey, which isn't something you'd easily say for dishes that aren't chicken, beef, or pork.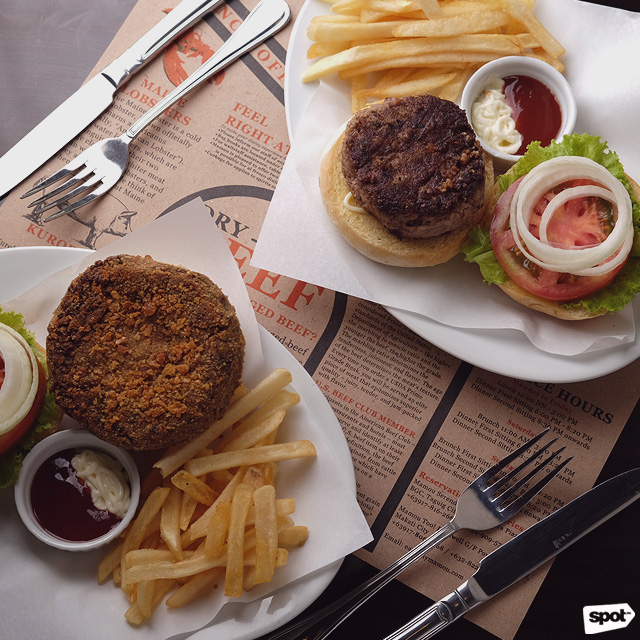 ADVERTISEMENT - CONTINUE READING BELOW
Bottom to top: Mamou's Shroom Burger, Dry Aged Burger
We won't even ask: we know you love Mamou's steak. And because you do, the juicy Dry Aged Burger (P585) is right up your alley when you need something relatively lighter. (Relatively, because the patty is still a sizable piece of beef). Mamou's Shroom Burger (P495) is the vegetarian alternative, but even meat eaters will appreciate the savory blend of minced portobello and shiitake mushrooms in the patty. It's rich and savory, but light on the tummy. You might just skip beef for this.
"While we were constructing here [at Ayala The 30th]," shares Annie, "I'd see people walk by the signboard and hear comments like 'Thank god, Mamou's finally here!'" It's a testament to how beloved Mamou is, that even just a cryptic signage of the letter 'M' with Mamou's iconic font could generate such strong positive reactions. With their consistently excellent food and service, it isn't hard to see why.
ADVERTISEMENT - CONTINUE READING BELOW
Photos by Majoy Siason 
Share this story with your friends!
---
Help us make Spot.ph better!
Take the short survey
More Videos You Can Watch
Load More Stories