You'll Come for the Desserts and Stay for the Cocktails at District 8
The Cerveza Chocolate Cake is eight layers of rich chocolate goodness.
District 8 Manila
Unit 202, G-Strip, Greenhills Shopping Center, Ortigas Avenue, Greenhills, San Juan City
Contact: 426-9808
Open daily from 5 p.m. to 2 a.m.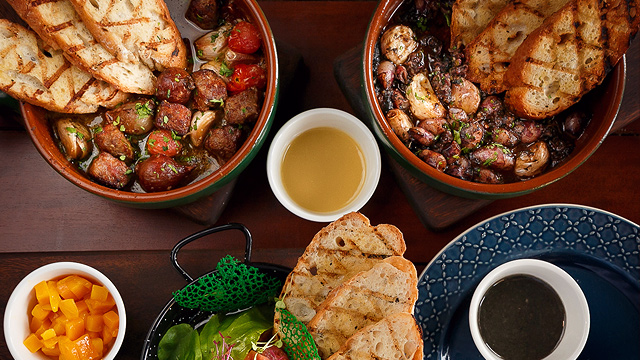 (SPOT.ph) "When you enter District 8, we want you to feel like you're in a different place. You're transported to a different dimension," says co-owner Francis Zamora.
ADVERTISEMENT - CONTINUE READING BELOW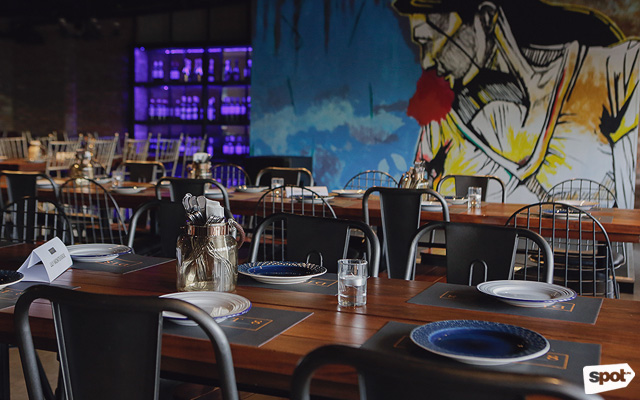 CONTINUE READING BELOW
Recommended Videos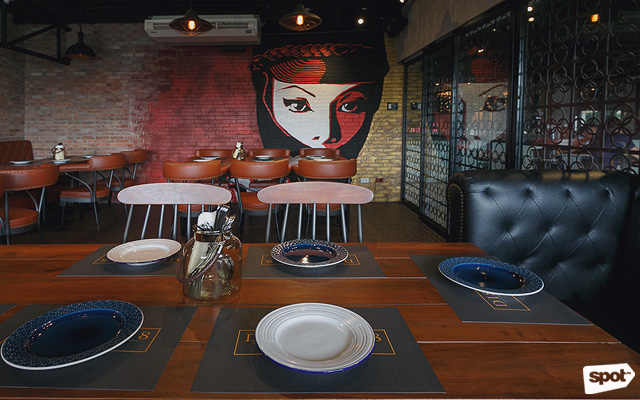 ADVERTISEMENT - CONTINUE READING BELOW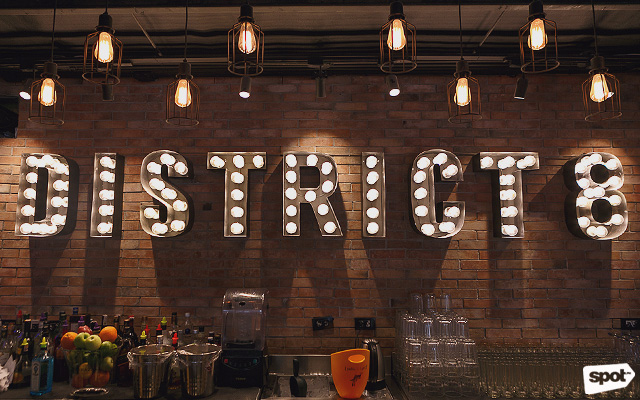 It does feel like that when you step inside this new gastropub in Greenhills. Its industrial-chic interiors are reminiscent of the Meatpacking District in New York. Designed by architect Ria Malig, the space has high exposed ceilings, big windows, and brick walls, furnished with wooden tables and steel chairs. These elements may be trendy right now, but several features of the restaurant make the interiors feel unique. First, the space is huge: It has a seating capacity of 100 to 150 people, with one VIP room fitting around 30 and another smaller VIP room that can fit around 10. The street art-inspired murals by Peter Apuyan covering different walls of the space are head-turners. It's fun to make a game of finding all five murals in the restaurant. The discreet wall art near the bathroom deserves a special mention since it features the silhouettes of all eight owners. 
ADVERTISEMENT - CONTINUE READING BELOW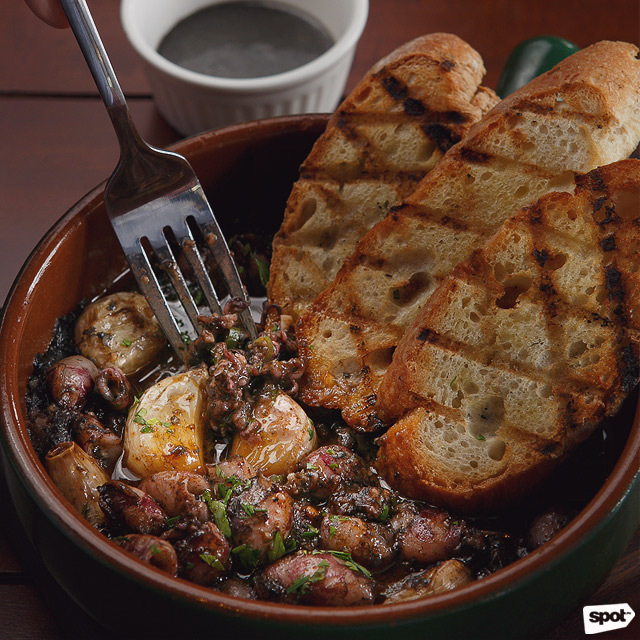 Baby Squid Al Ajillo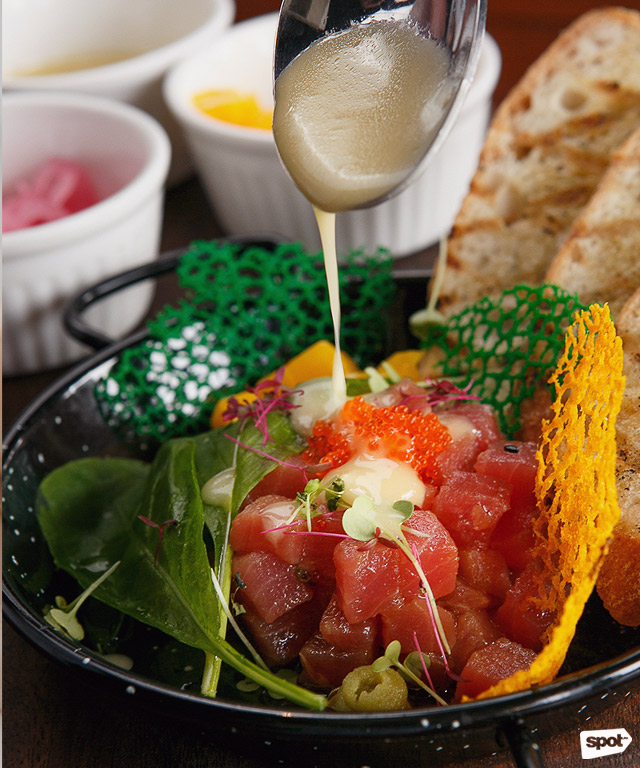 ADVERTISEMENT - CONTINUE READING BELOW
Tuna Tartare
The menu is a good mix of different international influences, and are a notch higher than your usual pulutan. Chef Patrick Ortega works with Chef Kel Zaguirre to make mouthwatering dishes that would go well with anyone's choice of drinks. The Wagyu Cubes Al Ajillo (P490), which are cooked in the Spanish al ajillo style of sautéeng with garlic and olive oil, also include soy aioli. The Wagyu cubes themselves are firm and crisp without losing their juicy flavor. The Baby Squid Al Ajillo (P390), though, is the standout from the al ajillo dishes. The baby squid pieces are soft but not gummy, and biting into them releases juicy aioli negra and olive oil. More of this delicious sauce is served on the side. The Tuna Tartare (P350) is done in a style reminiscent of poke, and is served with mangoes, pickled onions, salsa verde, soy aioli, and tobiko. The ingredients add a lovely citrusy and fruity flavor to the tuna, and the sauces are also served on the side for customers to drizzle as they please. 
ADVERTISEMENT - CONTINUE READING BELOW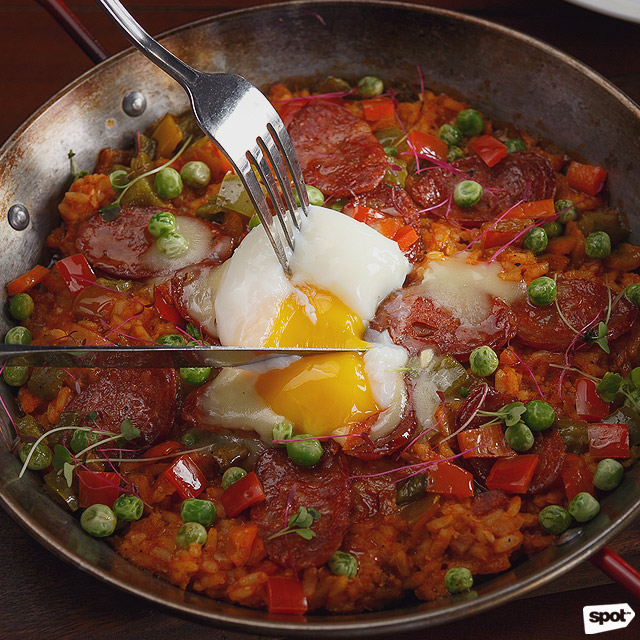 Paella y Callos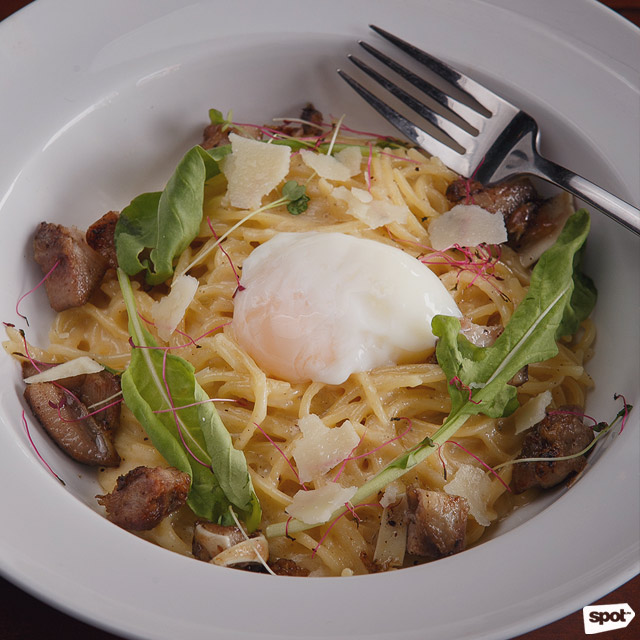 ADVERTISEMENT - CONTINUE READING BELOW
Cacio y Pepe
From the entrees, the Paella y Callos (P350/solo, P650/sharing) is a must-try. The callos is cooked into the paella dish, making it even more flavorful than any ordinary paella. The dish is not dry at all, but is moist and even slightly creamy. The Cacio y Pepe (P490) is a lovely three-cheese bucatini pasta dish served with pig ears and a sous-vide egg. The dish has no cream and instead the cheeses are nicely blended together to give the pasta a lip-smacking salty flavor, while the pig ears are just as crunchy and flavorful as bacon.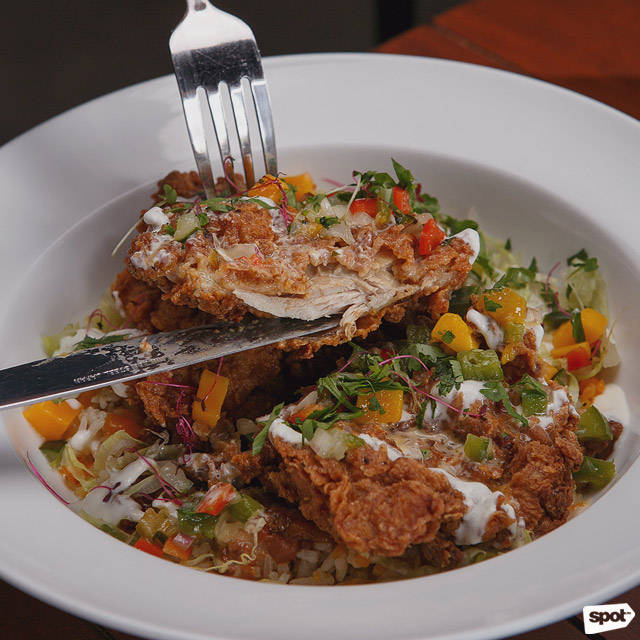 ADVERTISEMENT - CONTINUE READING BELOW
Fried Chicken Taco Rice
Another surprise favorite is the Fried Chicken Taco Rice (P470), which looks huge when served but is actually easy to finish off. The fried chicken is very crunchy on the outside and goes well with the chili con carne, cheese, salsa, and butter corn rice.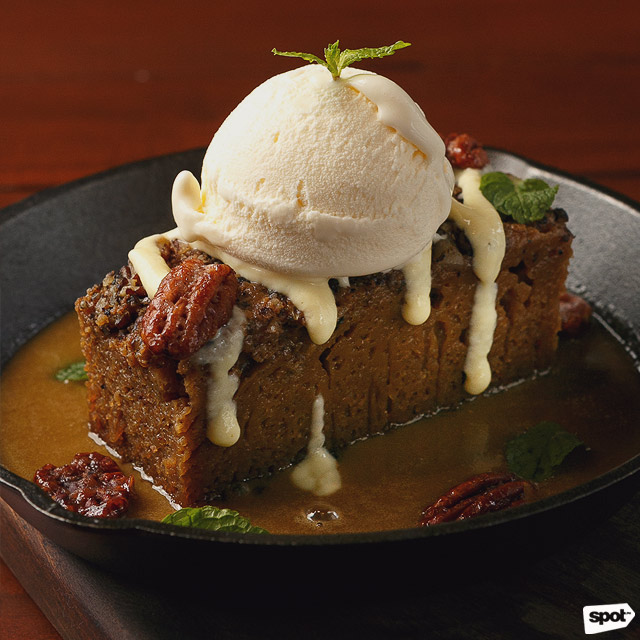 Jack Daniels Sticky Toffee Pudding
ADVERTISEMENT - CONTINUE READING BELOW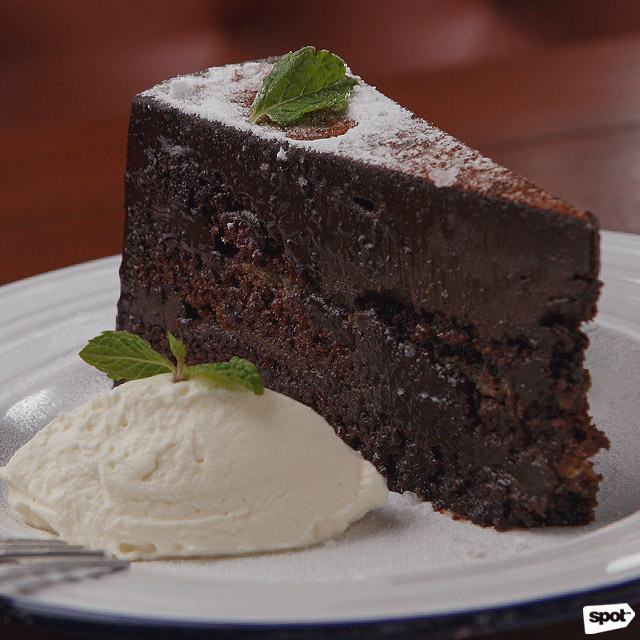 Cerveza Negra Chocolate Cake
The desserts on District 8's menu are all spiked with alcohol. Chef Patrick explains that the flavors of the liquor are retained by only adding them into the recipe at the end. The Jack Daniels Sticky Toffee Pudding (P260) is served with a scoop of vanilla ice cream, a nice contrast to the strong but refined alcohol flavor in the moist sponge cake. The Cerveza Negra Chocolate Cake (P280), which is an eight layer chocolate cake with chantilly and sea salt, feels like it's made of two cakes in itself. The upper half of the cake is thick and rich, while the bottom half is moist and spongy and features the sweet alcohol taste.
ADVERTISEMENT - CONTINUE READING BELOW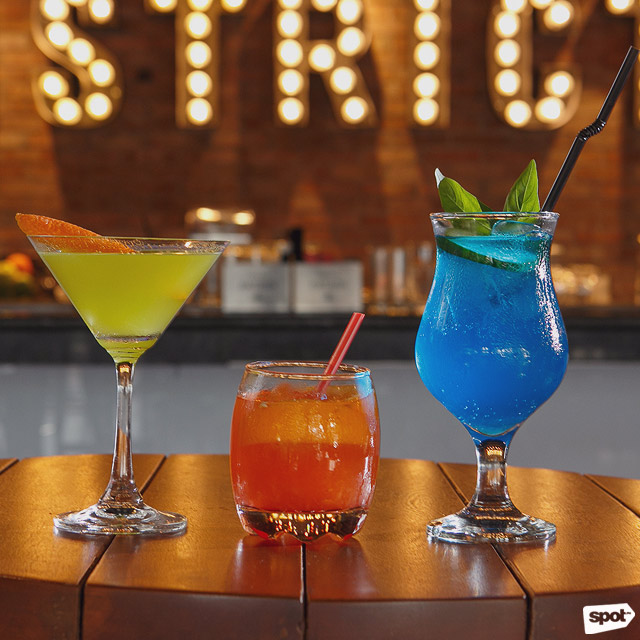 From left to right: Big Game, Supremo, Vice Charmer
Finally, no visit to District 8 would be complete without tasting the special cocktails (all P200) created by mixologists Mike de la Paz and Ron Catabay and named after each of the eight owners. The Supremo, named after co-owner Daniel Padilla, has white rum, orange juice, honey syrup, Bacardi gold, and grenadine, and is sure to be a favorite for those who like a hefty kick in their drinks. The orange juice and syrups all balance out the strong alcohol taste. Similarly, the Big Game, for co-owner James Yap, has a robust and straightforward vodka flavor. The ingredients are vodka, pineapple juice, and melon liqueur, with some syrup to taste, but the overall effect is still straight up vodka with maybe a splash of pineapple. The Vice Charmer, based on co-owner Vice Ganda, is a pleasant fizzy drink with a nice blue color, and is made up of gin, basil and cucumber extract, lemon juice, and soda. In contrast to the other drinks, it's very light and citrusy, and is sure to be a crowd pleaser.
ADVERTISEMENT - CONTINUE READING BELOW
They may have only been open for less than a month, but District 8 already features a well-rounded drinks and food menu in a hip and refined space. Whether you're here for colorful cocktails, mouthwatering bar chow, or boozy desserts, District 8 has you covered.
Photos by Ian Santos
Share this story with your friends!
---
Help us make Spot.ph better!
Take the short survey
Load More Stories