What You Need to Know About Nespresso's Arrival in the Philippines
We can already imagine trying everything at the coffee bar.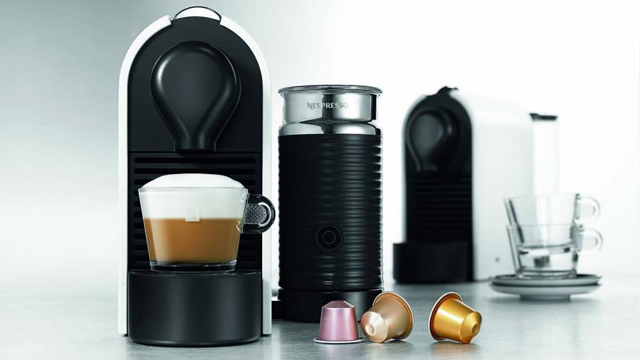 Brewing your early morning coffee is about to get easier (not to mention tastier) because Nespresso is finally here in the Philippines. Patrick Pesengco, managing director of Novateur Coffee Concepts, the global brand's local distributor, says the brand had to assess whether the mainstream market was ready for its entrance and whether the economy was stable enough to accommodate it.
ADVERTISEMENT - CONTINUE READING BELOW
The recently launched Nespresso Philippines website and the upcoming flagship store are only snippets of what this global brand is bringing to coffee culture in the country. With all of this happening, here's what coffee-drinkers can anticipate with Nespresso's arrival.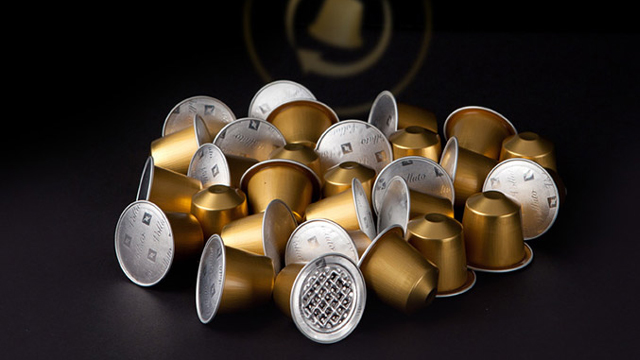 Its single-serve capsules are made of aluminum, not plastic.
ADVERTISEMENT - CONTINUE READING BELOW
The coffee pods made of aluminum, which is more environment-friendly than plastic, contribute to Nespresso's sustainability program. The company claims to source this aluminum responsibly, and it's become Nespresso's global practice to promote and practice recycling among its major markets. "Seventy percent of used aluminum is recyclable," says Asia Lai Ching Kok, Nespresso regional head of B2C.
Aluminum also preserves and stores the coffee flavor better than plastic, giving coffee drinkers the best coffee quality and freshness possible from coffee capsules.
Having a coffee machine assures you of the right brewing temperature without guesswork.
"Boiling temperature is not the best for coffee," says Kok. "Around 80 to 83 degrees Celsius will bring the coffee to its optimum level. With the machine, you don't have to worry about getting the temperature, pump, or pressure right. This is the winning formula for Nespresso for consistent, good quality coffee."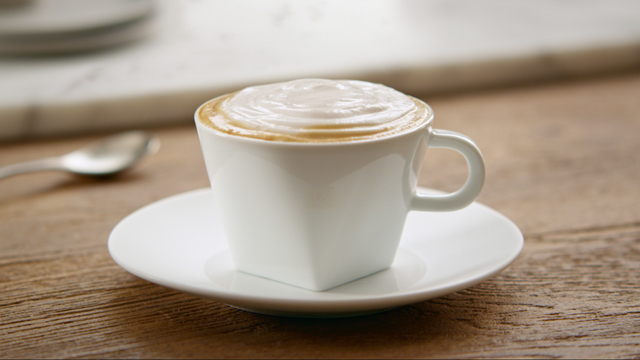 ADVERTISEMENT - CONTINUE READING BELOW
The Nespresso website is a goldmine of coffee recipes.
Caffeine-infused dishes, desserts, and drinks are all lined up for you to learn in the recipes category of the website, Nespresso.ph. There are recipes that may take you two minutes to four hours of preparation, depending on your level of dedication.
Taking it one step further, Novateur enlisted the help of Nespresso user and chef Sunshine Puey to create a recipe with a local touch. The resulting recipe is her Toasted Coconut Mocha, made with dark chocolate syrup, coconut milk, and topped with toasted coconut. Apart from the diverse selection of recipes on the website, this collaboration with the chef aims to come up with something easy to concoct at home, using ingredients that are familiar and accessible to the Filipino.
Free delivery is available for a minimum purchase of P3,000.
The upcoming Nespresso flagship store will feature a tasting bar and will open at the end of the year. 
ADVERTISEMENT - CONTINUE READING BELOW
According to Pesengco, the highly anticipated Philippine branch will be very interactive. When you go to the counter, you'll be ordering and while that's happening they'll just go up and give [your order] all while having a chat with the person at the counter. The store will also feature a tasting bar so you could easily determine which capsule you'll want to take home by trying it.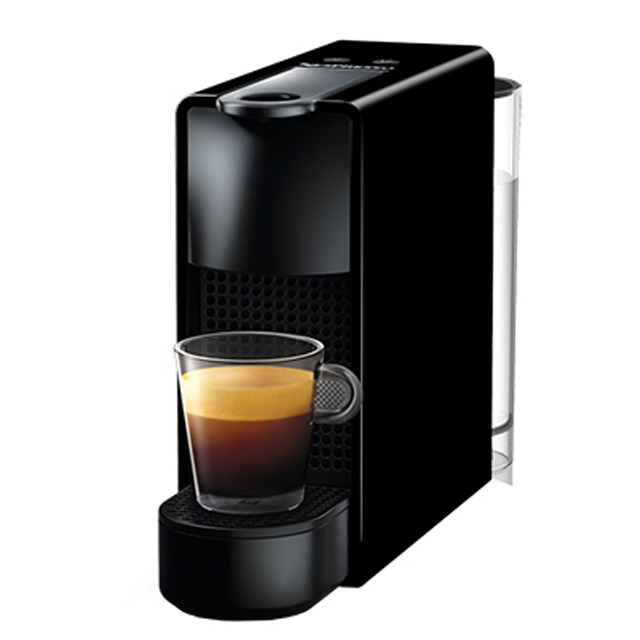 ADVERTISEMENT - CONTINUE READING BELOW
The smallest Nespresso machine proves size doesn't matter.
The Essenza Mini, Nespresso's most compact machine yet, proves that size doesn't matter when it comes to function. Without compromise, this machine offers two cup sizes. It also comes in three sleek colors and offers the same 19-bar pressure the other Nespresso machines do. With its compact size, it fits perfectly into any home or office space. The Philippines is one of the few markets to have this new machine available.
They have a very dedicated customer service group that values your coffee habit.
One of the unique services Nespresso offers is machine repair. Once a Nespresso machine is bought, the owner instantly qualifies as a Nespresso Club member, which allows members exclusive perks and privileges. The best part is, if an owner's machine ever needs maintenance, Nespresso will provide a temporary unit for them until the original one is delivered back so owners will have uninterrupted coffee making.
ADVERTISEMENT - CONTINUE READING BELOW
For more information, log on to Nespresso's website.
This story originally appeared on Townandcountry.ph. Minor edits have been made by the SPOT.ph editors.
Recommended Videos
Load More Stories