10 Great Food Finds at the Greenfield Weekend Market
From steak nachos to Korean street food.
Greenfield Weekend Market
Greenfield District Central Park, Shaw Boulevard corner Mayflower Street, Mandaluyong City
Contact: 0917-589-8773
Open from 4 p.m. to 12 a.m. (Saturday)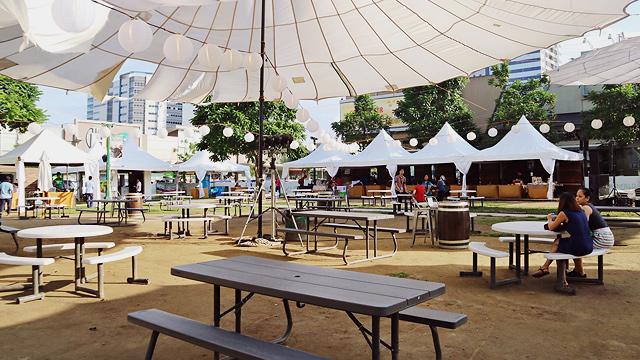 (SPOT.ph) There are many reasons to look forward to the weekend, like sleeping in, catching up with friends, and eating out—in new restaurants and places, of course. The Greenfield Weekend Market gives you a taste of everything good about weekends.
ADVERTISEMENT - CONTINUE READING BELOW
Only a few blocks away from the MRT Shaw Boulevard Station, the weekend market has all sorts of sellers lining its perimeter. Here, you can expect piles of pre-loved books and vinyl records to dig through amid various Asian and Western dishes. That's not all—there's always chill music come nighttime. Whether you feel like sipping coffee or chugging booze, this Saturday bazaar is a good option when you're looking to break the weekend monotony. Make sure you don't miss these crave-worthy bites: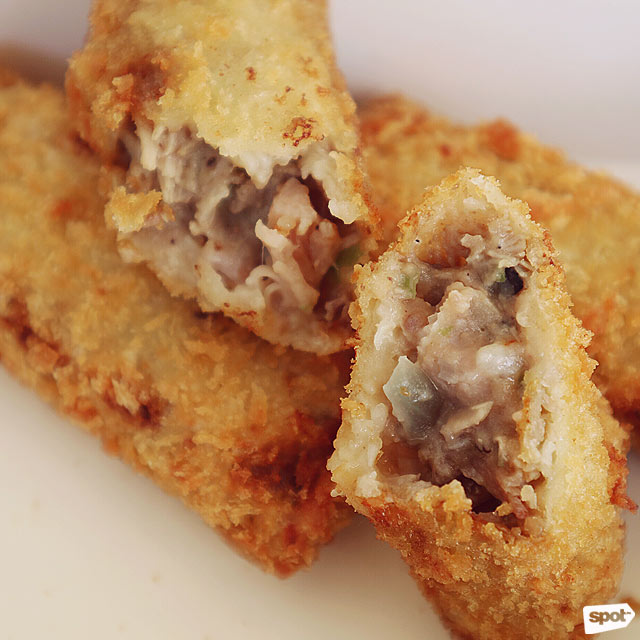 CONTINUE READING BELOW
Recommended Videos
ADVERTISEMENT - CONTINUE READING BELOW
Sisig Sticks
The Sisig Sticks (P99/three pieces) are sisig bits and chopped veggies rolled into a thick and savory deep-fried roll. Fruity Chicken Company's golden creation comes with mayonnaise and a red onion and chili dip that completes this Filipino favorite with a twist. But unlike the usual sisig, these snackable sticks won't give you a heart attack because it's made of lean chicken breast. Interestingly, chicken tendons are added to the mixture to add crunch and texture. It's great for pairing with beer.
For orders and inquiries, contact Mau Bonifacio at 0917-887-7000 or log on to Fruity Chicken Company's Facebook page.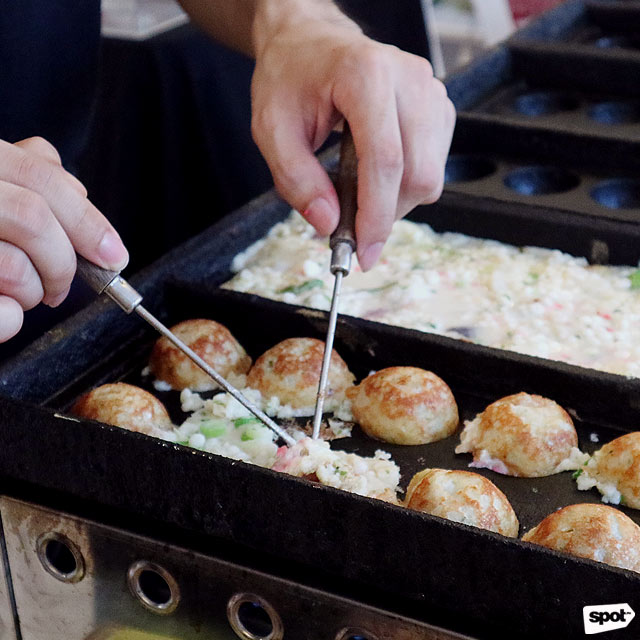 ADVERTISEMENT - CONTINUE READING BELOW
Octopus Takoyaki
Kentako's grills are shipped straight from the home of takoyaki, Osaka, but they cook their takoyaki in true Tokyo fashion—golden and crispy on the outside, with a gooey explosion of fresh octopus bits, puffed tenkasu (tempura bread crumbs), beni shoga (red pickled ginger), and onion leaks waiting inside. The Original (P168) takoyaki boat is topped with smoky bonito flakes and a generous drizzle of Japanese mayo. The trick is to devour the entire takoyaki ball in one bite to enjoy all its textures. If you really want to appreciate the octopus, go for the Tetsuyu Takoyaki (P188), with just some good ol' tempura sauce as dip.
For more information, log on to Kentako's Facebook page.
Pad Thai
There's a specific term in the Thai language for times when you can't find the words to describe how mind-blowing a dish is—because sometimes, "delicious" just doesn't cut it. That word is "zaap." The Pad Thai (P150) at Good Meal Hunting uses rice noodles enveloped in a sweet-and-sour tamarind sauce. The secret to enjoying their pad thai is to eat it immediately after it's cooked. Complete your meal with their Thai milk tea (P50), which uses the number-one cha yen brand in Thailand, Cha Tra Mue.
ADVERTISEMENT - CONTINUE READING BELOW
For more information, log on to Good Meal Hunting's Facebook page.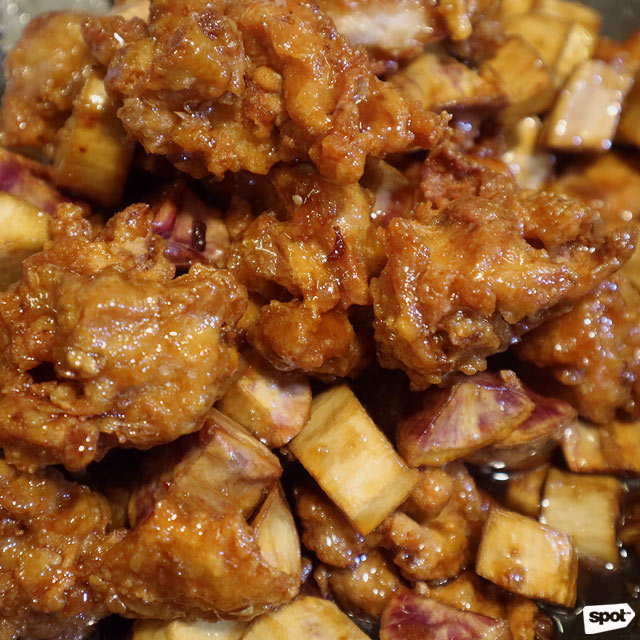 Korean Chicken Poppers
The moment K-Fry greets you "Ososeyo!" (or "welcome" in Korean), you'll automatically feel you're on the streets of Myeongdong. Their Chicken Pops (P150) has a crunch that's highly addictive. Available in two flavors, soy garlic and sweet chili, the dish has bits of fried sweet potato in between crisp chicken morsels, adding an interesting chewy texture with each munch. K-Fry also serves their chicken with japchae and rice (P170). The Japchae (P130) is perfect for veggie lovers, with stir-fried glass noodles mixed with cabbage, carrot strips, and lots and lots of nutty sesame seeds.
ADVERTISEMENT - CONTINUE READING BELOW
For orders and inquiries, contact JP Rafael at 0917-546-7643 or 0917-507-7163.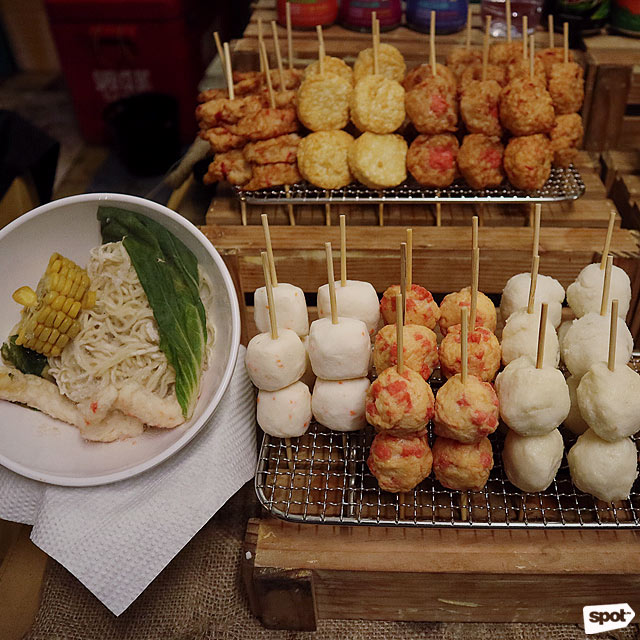 Shabu-Shabu
If you happen to be craving a warm bowl of soup (we can't blame you, it's been rainy these past few weeks), give Ramen Bar's Shabu-Shabu Noodles (P100) a try. It's a different experience compared to the soups in their dine-in restaurant. Here, there are over 20 ingredients to choose from to build your DIY shabu-shabu bowl. Their best-selling picks are the cheese balls and crab roe sticks (P40/stick). If chicken-broth soup is too mild for your taste, you can add some seafood and dumpling skewers to build on the flavors. Beef and pork siomai, snow shrimp, and tofu are also among some of the choices.
ADVERTISEMENT - CONTINUE READING BELOW
For more information, log on to Ramen Bar's Facebook page.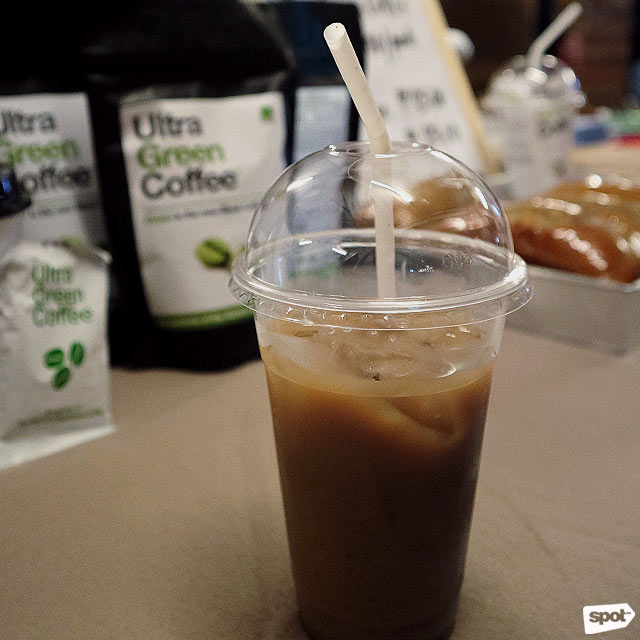 Green Coffee
This isn't your regular cup of joe. The Ultra Green Coffee (P85/cup) uses unroasted Arabica beans to maintain the coffee's natural earthy flavor, with organic ingredients like guyabano, ampalaya, and moringa (malunggay) extracts for added health benefits. Not only is it healthy, but its leafy components will remind you of the taste of matcha.
ADVERTISEMENT - CONTINUE READING BELOW
For more information, log on to Ultra Green Coffee's Facebook page.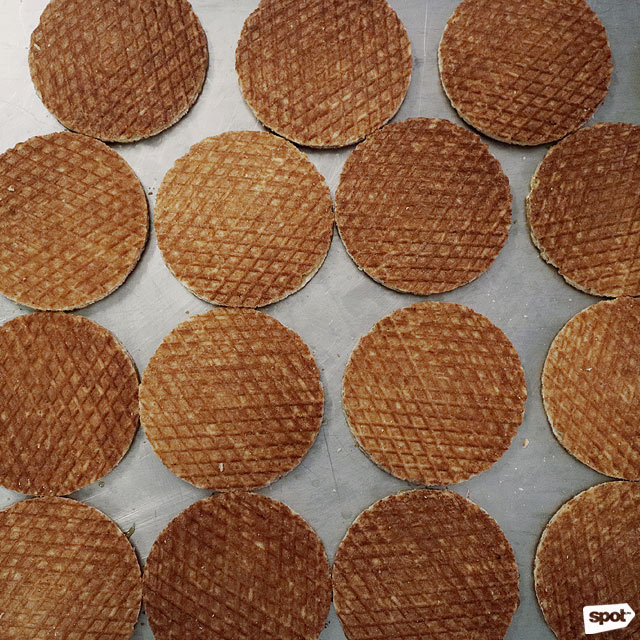 Dutch Stroopwafel
Bakery Bakery Asia's Dutch Stroopwafel (P60/piece) is best enjoyed fresh and warm. It gets beautifully crusty the moment it leaves the pizzelle maker. In between the thin and delectably crispy waffles is a layer of caramel with cinnamon notes. This popular delicacy in Netherlands plays it up with other flavors like blueberry, strawberry, and peanut butter. The edges of the stroopwafel are also trimmed to get that perfect circular shape, and the excess waffle bits end up being sold in 200-gram packs (P40). These are perfect with yogurt or ice cream. In fact, Bakery Bakery Asia supplies the biscuit bits of Carmen's Best's Stroopwafel ice cream.
ADVERTISEMENT - CONTINUE READING BELOW
For more information, log on to Bakery Bakery Asia's Facebook page.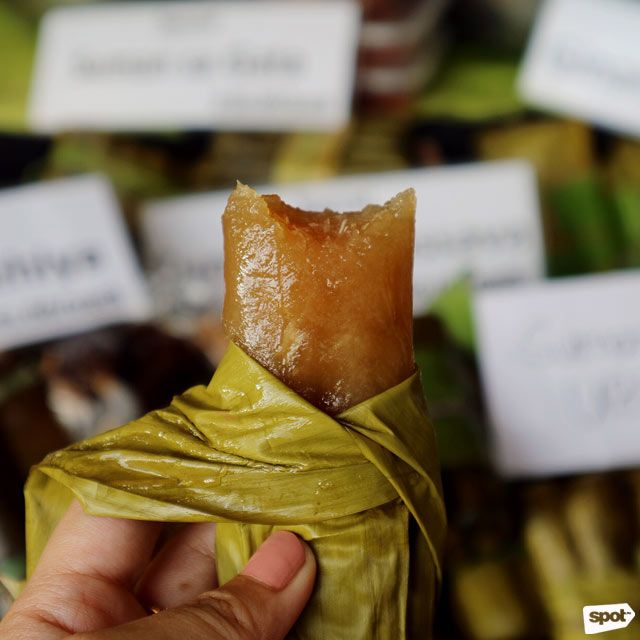 Native Suman
Made fresh weekly, the kakanin you'll find at the Saturday market comes all the way from Lipa, Batangas. If you didn't know there are different flavors of suman, now's the time to try each of them. Ka Narcing's glutinous rice cakes are made by adding unusual ingredients to the traditional suman like cassava, gata, and ube. These sticky treats have just the right amount of sweetness to satisfy any sweet tooth.
ADVERTISEMENT - CONTINUE READING BELOW
For orders and inquiries, contact Ka Narcing's at 981-3440 or 0929-211-7721.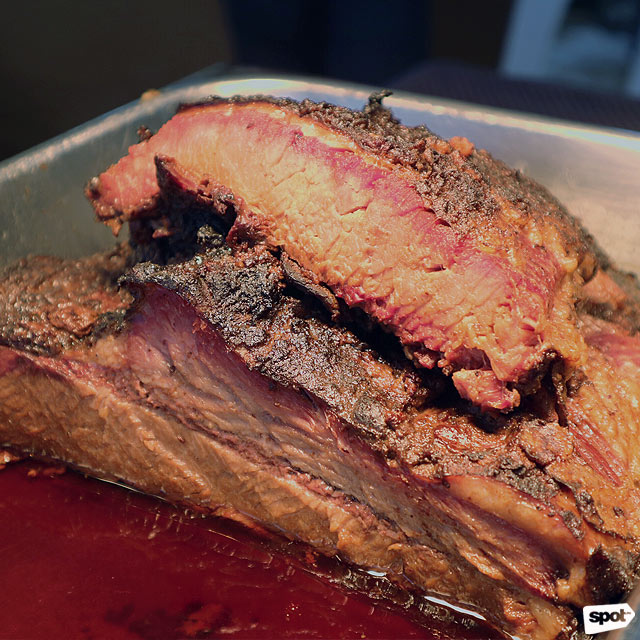 Smoked Beef Brisket
One look at Carnivore Cookery's Smoked Beef Brisket (P170/with rice) and you'll know it's a good one. Because their briskets are smoked for 12 hours (in make-shift smokers no less), they have a unique sweet and charred taste that only slow-cooking can give.
ADVERTISEMENT - CONTINUE READING BELOW
For more information, log on to Carnivore Cookery's Facebook page.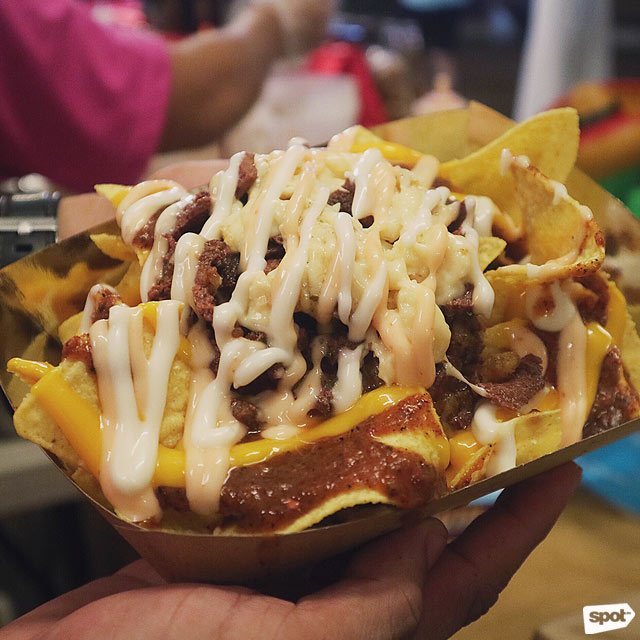 Steak Nachos
This will probably be the sauciest snack you'll ever see. Qrazy Quesadilla pours four different sauces onto their crispy nachos so wouldn't have to worry about sauce shortage here! The Qrazy Nachos (P150) starts with a tangy salsa, with roasted tomato slices for a richer and smokier bite. Three other sauces are then added: Jalapeño Quezo, Sriracha Mayo, and Garlic-lime Mayo. Finishing this tower of nacho perfection are herbed carne asada strips and a heavenly combination of melted mozzarella and cheddar cheese.
ADVERTISEMENT - CONTINUE READING BELOW
For more information, log on to Qrazy Quesadilla's Facebook page.
Photos by Vinz Lamorena
Share this story with your friends!
---
Help us make Spot.ph better!
Take the short survey
Load More Stories