Ogetsu Hime Brings Your Japanese Favorites to Another Side of the Metro
Udon know what you're in for.
Ogetsu Hime
3/F Mega Fashion Hall, SM Megamall, Mandaluyong City
Contact: 372-6893
Open daily from 11 a.m. to 10 p.m.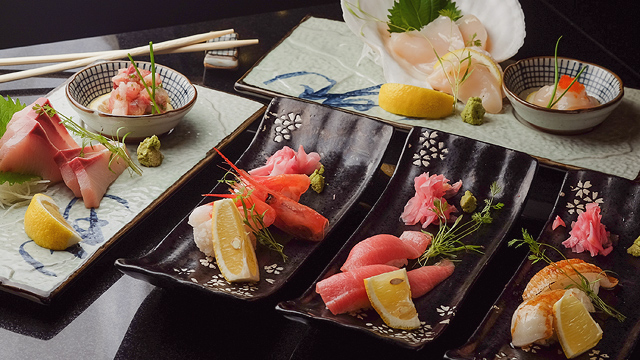 (SPOT.ph) Meeting somewhere between minimalism and opulence, with plates to die for, and a nigh-impenetrable atmosphere of a culture north of us, the Villavicencio clan does it again with Ogetsu Hime, as SM Aura frequenters must already know. But now they're claiming their throne at Megamall, too, with no signs of backing down.
ADVERTISEMENT - CONTINUE READING BELOW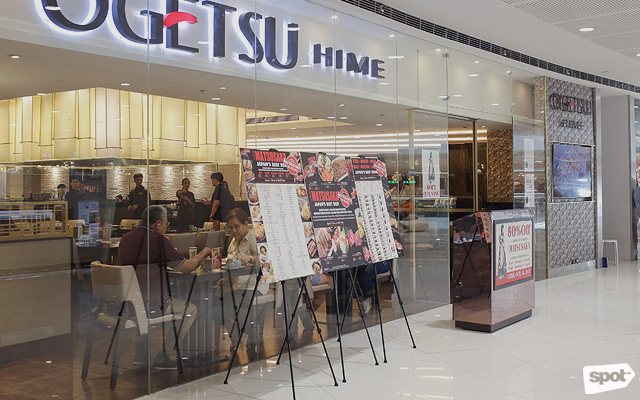 CONTINUE READING BELOW
Recommended Videos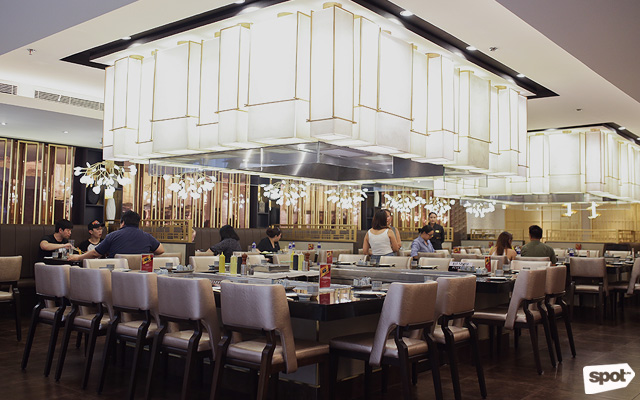 ADVERTISEMENT - CONTINUE READING BELOW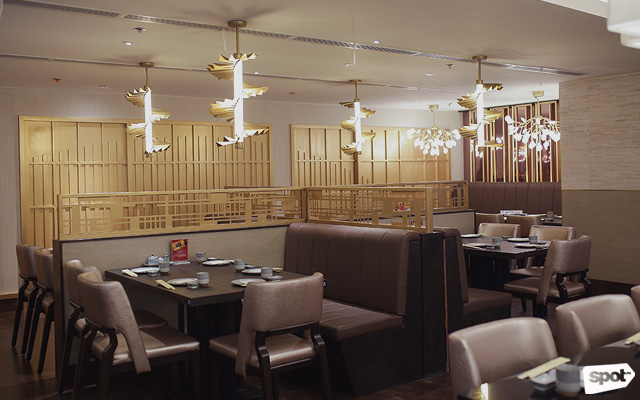 What it is specifically about Japanese cuisine that this family loves we can only guess—but there are tons of reasons to choose from. The ceremony levels up your dining experience, but the food in itself is, when you think about it, pretty otherworldly. Traditionally, of course, you can't separate one from the other.
ADVERTISEMENT - CONTINUE READING BELOW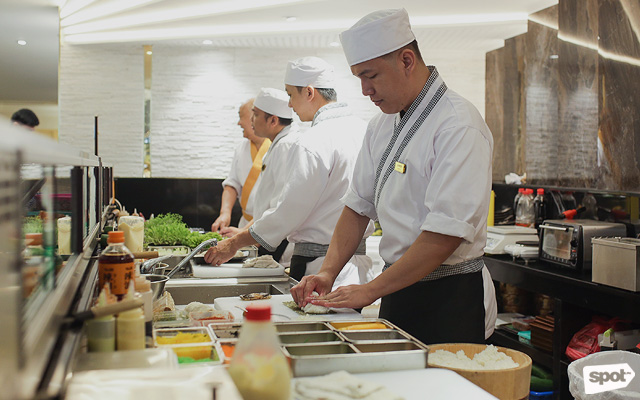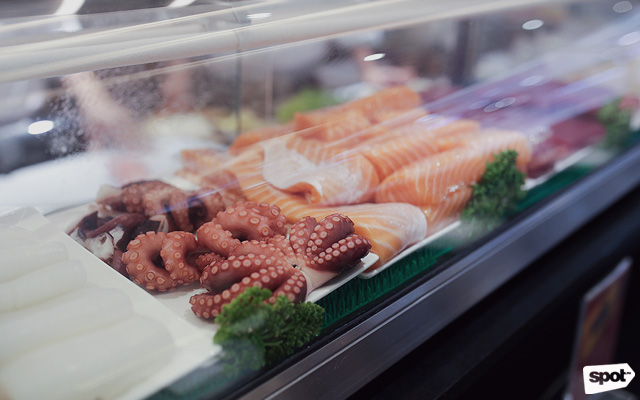 ADVERTISEMENT - CONTINUE READING BELOW
Tradition is what it's all about at Ogetsu Hime, with fresh ingredients shipped in about thrice a week and, as VJ Villavicencio puts it, "About a century's worth of Japanese culinary experience [all told]." To the discerning palate, they certainly have a lot to show for it.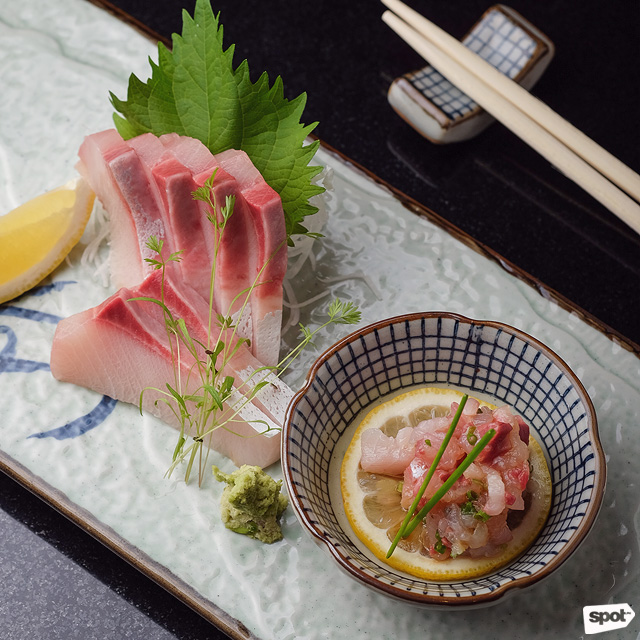 Hamachi Sashimi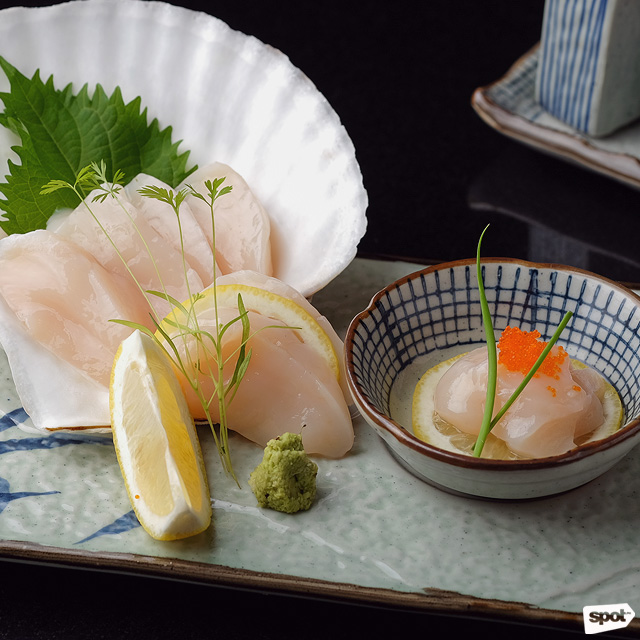 ADVERTISEMENT - CONTINUE READING BELOW
Hotategai Sashimi
Between the Hamachi (P940) and the Hotategai (P940) sashimi alone, one can already tell the difference. Besides being tender to the point of inexplicable melting, they actually taste oceanic. But the presentation will knock you off your feet like a cannonball to the gut, especially if you're a fan of the scallop shell dish. (We certainly are!)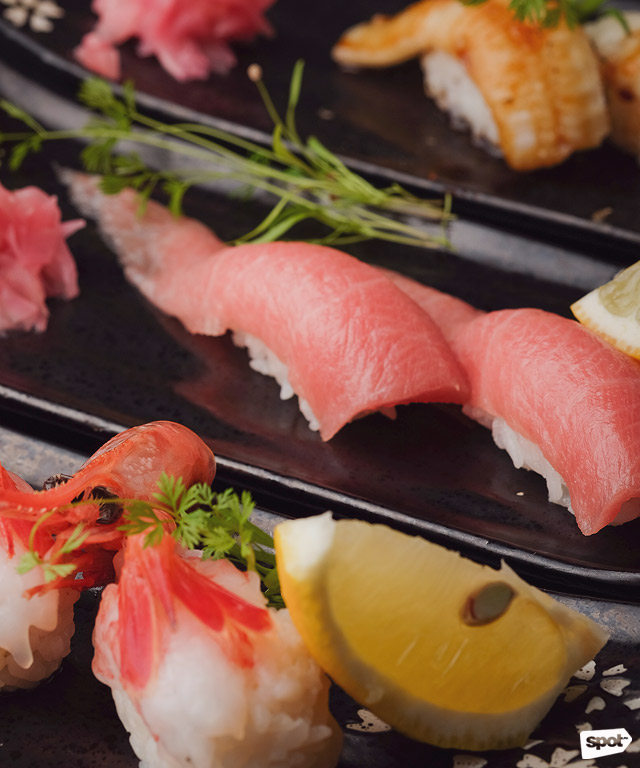 ADVERTISEMENT - CONTINUE READING BELOW
(Bottom to top) Amaebi Sushi, Maguro Sushi, Engawa Sushi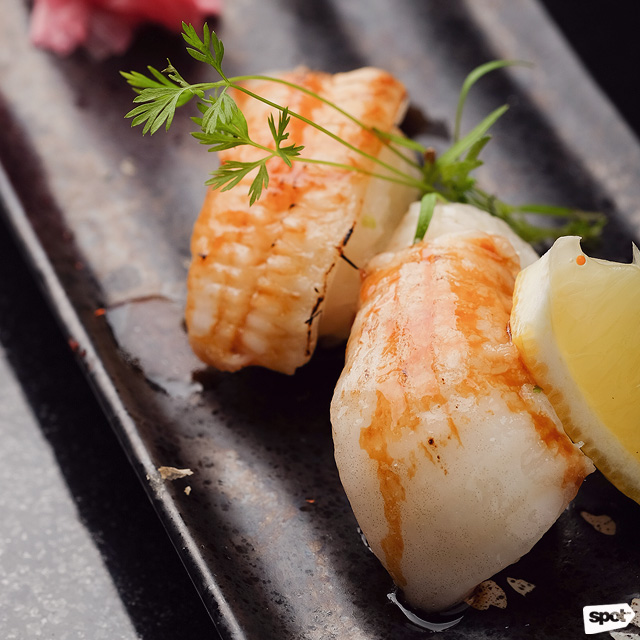 Engawa Sushi
The Hamachi Sushi (P210) and the classic Maguro Sushi (P120) are certainly safe-looking must-haves, but fortune—in the form of Amaebi (P500) and Engawa Sushi (P630)—favors the bold. The former is colloquially referred to as "Hokkaido sweet shrimp," and while you'd never really classify shrimp under that particular flavor profile, this mighty little morsel could very well convince you otherwise. The latter is one of the owner's favorites, and we're not hard-pressed to see why. The sweet hit of the glaze on top of the tender seafood could very well bring a grown adult to tears.
ADVERTISEMENT - CONTINUE READING BELOW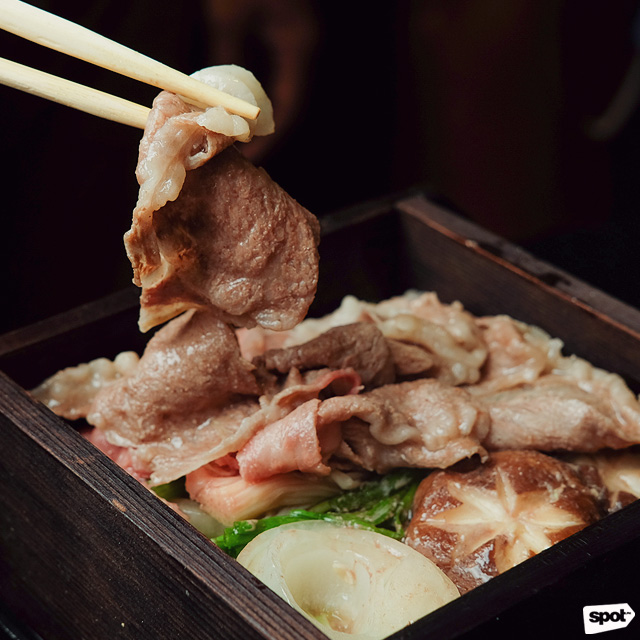 Matsusaka Seiro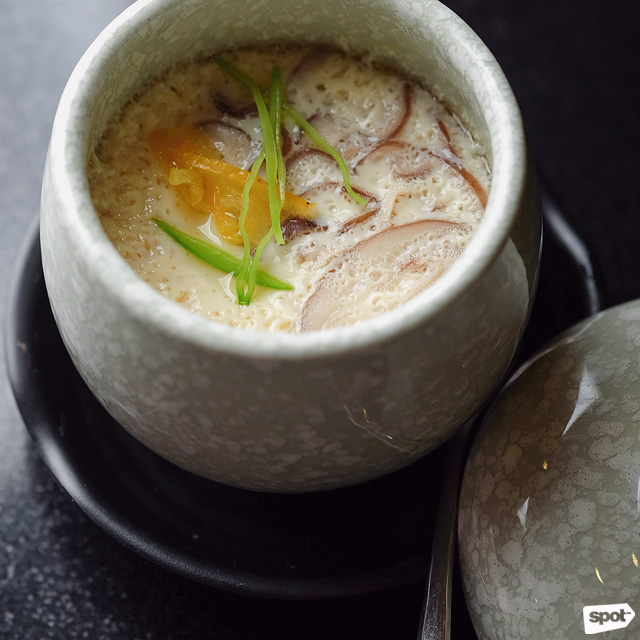 ADVERTISEMENT - CONTINUE READING BELOW
Chawan Mushi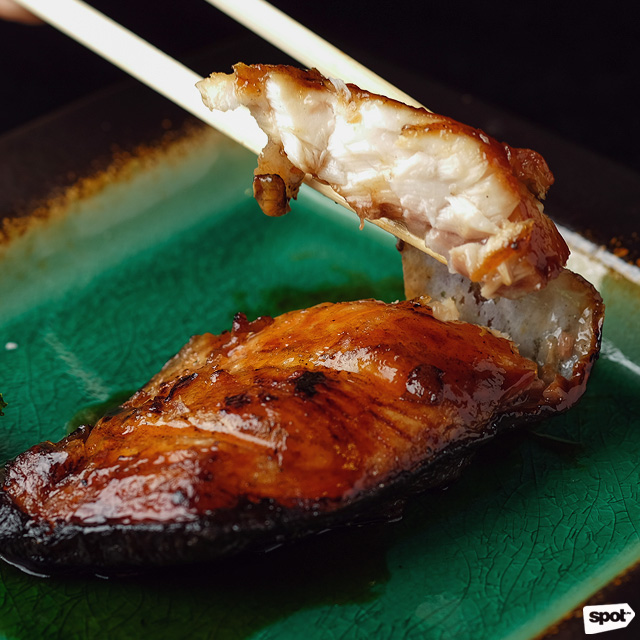 Hamachi Kama Shio
Celebrate your love of ceremony with the Matsusaka Seiro (starting at P2,150) and some Chawan Mushi (P110), just because there's something entirely magical in having to unveil a bit of your meal before you get to eat it. And the unveiling isn't even the best part—one should hope not—when both of these basically embody umami. Balance it out with the salty-sweetness of teriyaki in the Hamachi Kama Shio (P600) and you'll be thanking Mr. Roboto all day.
ADVERTISEMENT - CONTINUE READING BELOW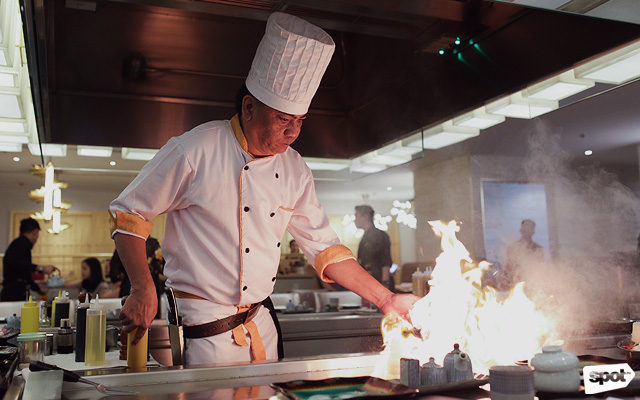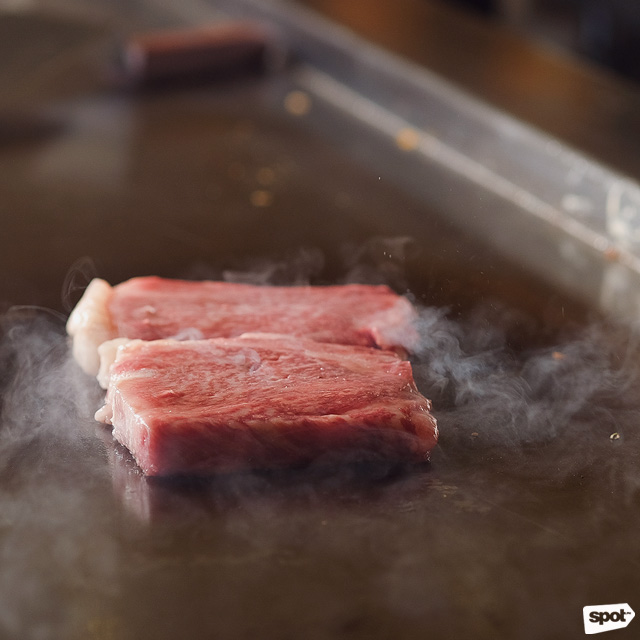 ADVERTISEMENT - CONTINUE READING BELOW
Matsusaka Teppanyaki
But if you want your experience to be legitimate, exciting, and just a little bit stressful for those with a fear of audience participation, Ogetsu's Matsusaka Teppanyaki (starting at P4,290) does not disappoint. Note that we said "does not disappoint," not "does not strike fear into the very hearts of introverts everywhere." Flames plus knives plus culinary acrobatics equals a great time and someone in your group worrying about getting scorched, but it's absolutely worth the risk. The resulting meal is that good.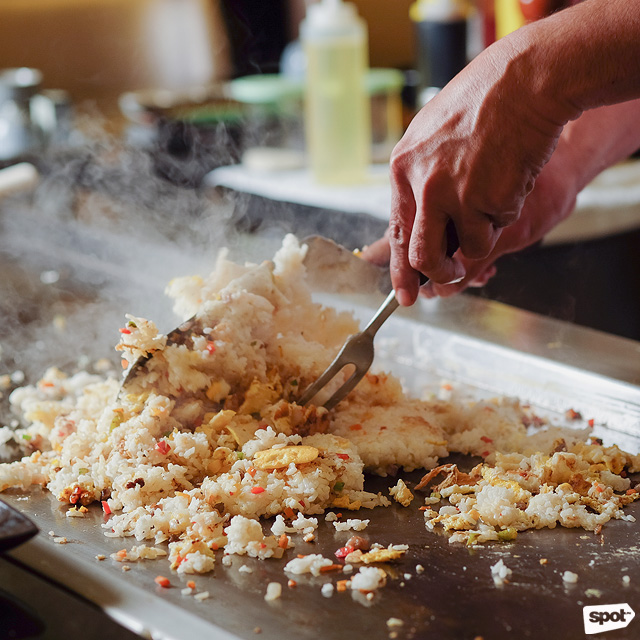 ADVERTISEMENT - CONTINUE READING BELOW
Moriawase Chajan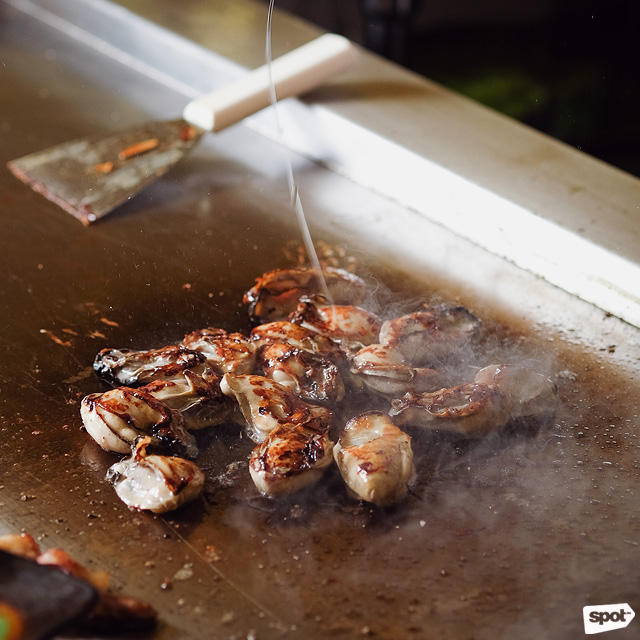 Japanese Kaki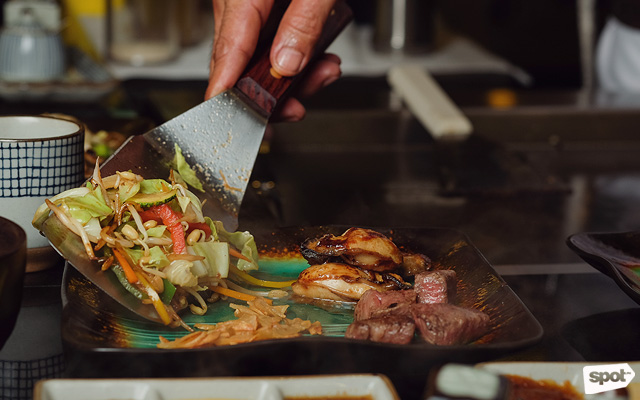 ADVERTISEMENT - CONTINUE READING BELOW
(Left to right) Yasai Itame, Japanese Kaki, Matsusaka Teppanyaki
We were served Yasai Itame (P190), Japanese Kaki (P790), and Moriawase Chajan (P250) along with that almost ridiculously buttery beef. Well, we say the beef was buttery. But then we bit into the kaki (oysters in butter) and realized, in that moment, we knew nothing of True Butteriness.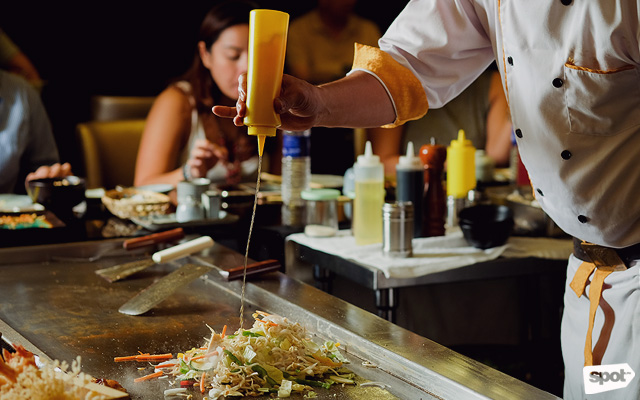 ADVERTISEMENT - CONTINUE READING BELOW
The veggies are perfectly cooked and taste like we knew the farmers who grew them personally. That's how fresh this meal was.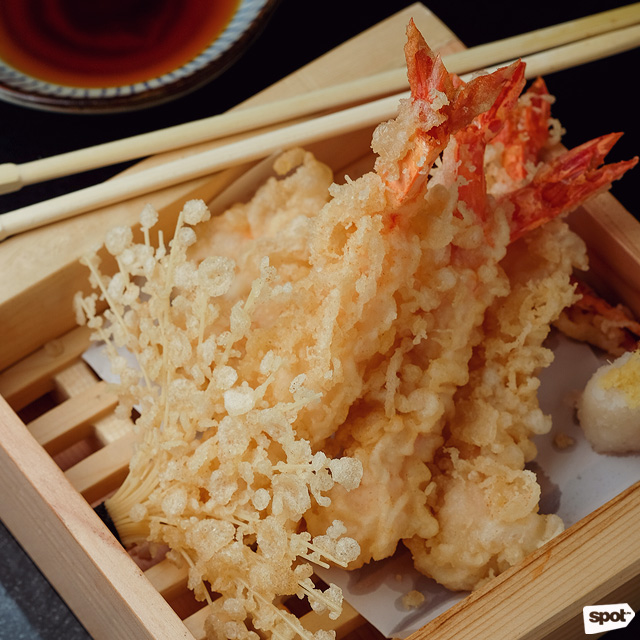 Ebi Tempura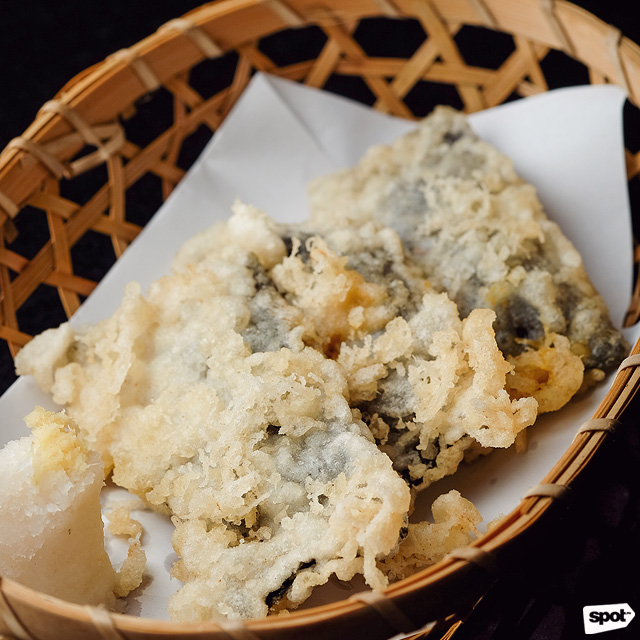 ADVERTISEMENT - CONTINUE READING BELOW
Uni Tempura
As if that weren't enough, the people at Ogetsu Hime offered some battered and fried goodness in the form of Ebi Tempura (P370) and Uni Tempura (P720). The latter may be more of an acquired taste, but given that you're into sea urchin, both of these basketfuls of crisp might make you groan out a profanity or two. Just make sure there are no toddlers within your immediate vicinity and you'll probably be fine!
Final verdict? Well...do we really have to say it? It's as if they did the Metro a favor by building this other branch. Executing several elements of fine Japanese dining like an absolute boss—from the showmanship to the flavors to the very ceremony of it—Ogetsu Hime could easily make it on the list of ways to #TreatYourself2017.
Photos by Majoy Siason
Share this story with your friends!
---
Help us make Spot.ph better!
Take the short survey
Load More Stories