The Facebook Group for People Who Can't Stop Posting About Their Food
They'll make you hungry, too.
(SPOT.ph) Social media can be extremely toxic right now—just look at any news site's comments section. While you should always care for what's happening in your country, sometimes you just want to take back a small part of your online life and dedicate it to happy, non-stressful things. Like food. Well, we found a Facebook group that does exactly that, and in a funny, often witty way, too.
What's Your Ulam, Pare (WYUP) is a Facebook group that started seven months ago, but surprisingly only gained a lot of traction recently. Maybe people were tired of seeing negativity on their feed. Or maybe they were just plain hungry. Even group admin Aj Braga Jr. doesn't know what to make of the sudden rise in their group's popularity.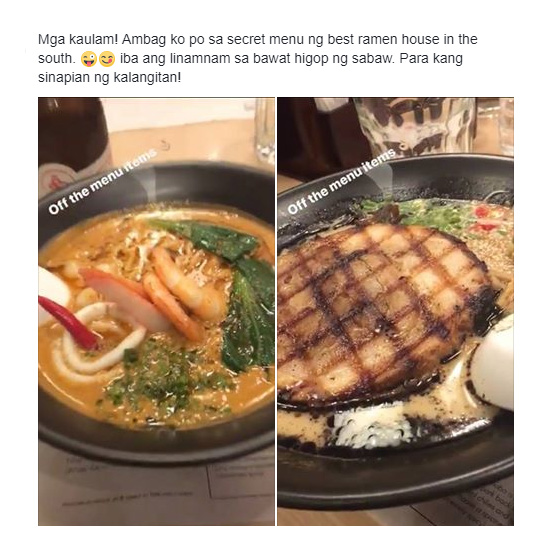 ADVERTISEMENT - CONTINUE READING BELOW
The concept was simple: "It all started when one of my kumpadres, Marc Phillip Yu decided to make a group about sharing your 'blessings' or ulam," shares Aj in a Facebook interview with SPOT.ph. Since then, the group has gained 41,898 members (as of September 26, 2017) and counting, and members post almost every minute.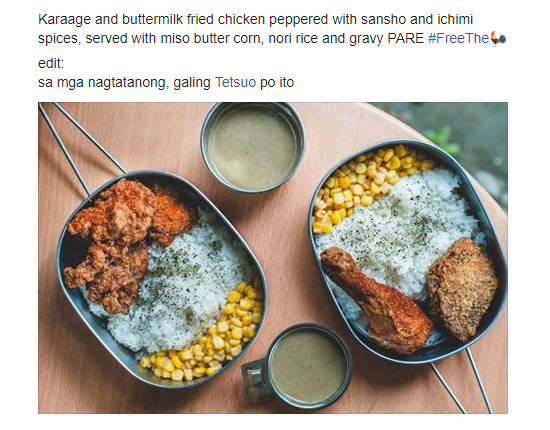 CONTINUE READING BELOW
Recommended Videos
ADVERTISEMENT - CONTINUE READING BELOW
It's easy to see its appeal. Of course there are the food photos, which can range from IG-worthy flat-lays to funny and just plain silly. Posts and comments are written like bros talking about what they're having for lunch, peppering their posts with slang like lodi (idol), power, petmalu (malupet), pare, and more. Some have even seen the group as a response to the "Pastor" groups that sexually objectified women. "I think the slang came from the millennials who were fond of the older members of the group and their way of talking," shares Aj. "They would talk using old-school slang: Idol, pare, more power. So from how they would describe their ulam, you could guess from which generation they belonged to."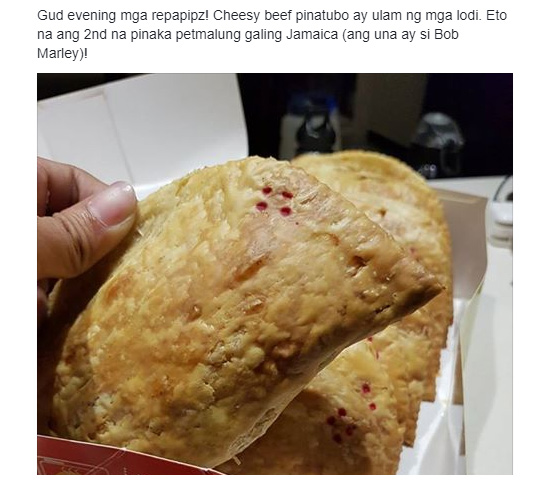 ADVERTISEMENT - CONTINUE READING BELOW
While WYUP started with members whose ages, from Aj's estimate, ranged from 30 to 70, the group's most active members now are millennials, mostly college students—something that Aj doesn't mind in the slightest. "The group has become more than just about ulam now," he says. "It's now became an avenue for our younger generation to express themselves through food. It's like salo-salo, a gathering. And our younger members have made this sharing of food more fun."
Of course, a challenge that comes with the group's sudden popularity is maintaining its wholesome, inoffensive vibe. "Moderating the group isn't that hard since we're a closed group," Aj shares. "But we are a diverse group, and misunderstandings do happen. Our members have their own brand of humor but we keep the atmosphere food-related, wholesome, and as non-offensive for everyone as possible."
And, as Aj puts it, "Walang nag-aaway kapag busog." Maybe it's a sentiment that should extend outside of this Facebook group.
ADVERTISEMENT - CONTINUE READING BELOW
Find What's Your Ulam, Pare on Facebook
Share this story with your friends!
---
Help us make Spot.ph better!
Take the short survey
Load More Stories