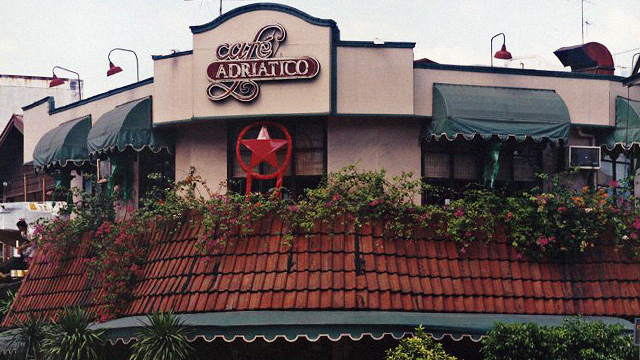 (SPOT.ph) In an industry as competitive as the food scene, it's inevitable that restaurants come and go. There's a select few, however, that have defied the physics of gravity and time, seemingly getting better with age. Restaurants like these are national treasures in their own right. Get ready for a taste of nostalgia as we look back on the restaurants we've loved for a while and still cherish today.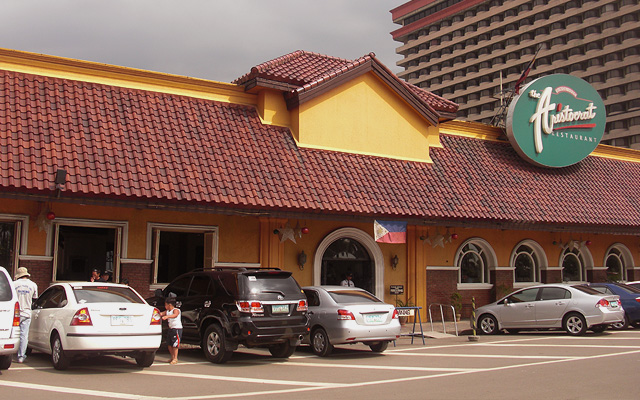 ADVERTISEMENT - CONTINUE READING BELOW
The Aristocrat (1936)
It's fair to say that The Aristocrat has become an institution along the stretch of Roxas Boulevard over the years. Now popular as a breakfast destination of passers-by and nearby hotel dwellers, the eatery was built in 1936 by the Reyes family. But it was founder Lola Asiang's creativity and grit that made the restaurant survive the obstacles of time and war. Their beloved Chicken Barbecue, lathered in a sweet and savory dark java sauce and paired with a cup of orange-tinged java rice, made the eatery a household name. This cult classic has been a favorite of many through the decades. 
Must-try: Boneless Chicken Barbecue (P190)
The first Aristocrat is at 423 San Andres Street, Malate, Manila. Open 24 hours. See a list of The Aristocrat branches.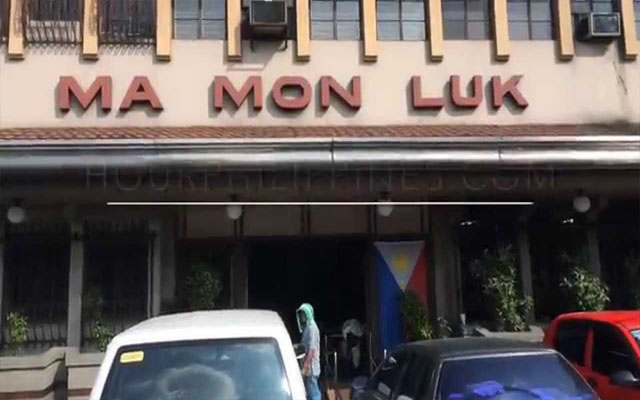 Ma Mon Luk (1930)
The year was 1918 when Ma left his homeland for the Philippines to pursue his beloved's hand, only to be turned down by the woman's family due to his poverty. He scoured the streets of old Binondo, broke and penniless, until he decided to concoct his own version of chicken noodle soup. He became a familiar sight as he prodded the town countless days and nights with a container of steaming broth slung on his shoulders on a bamboo pole. Long before he knew it, the mami and Ma Mon Luk was born.
CONTINUE READING BELOW
Recommended Videos
Must-tries: Special Mami (P120), Special Siopao (P70)
Ma Mon Luk is at 545 Quezon Boulevard corner Gonzalo Puyat Street, Quiapo, Manila. Open daily from 9 a.m. to 8:30 p.m.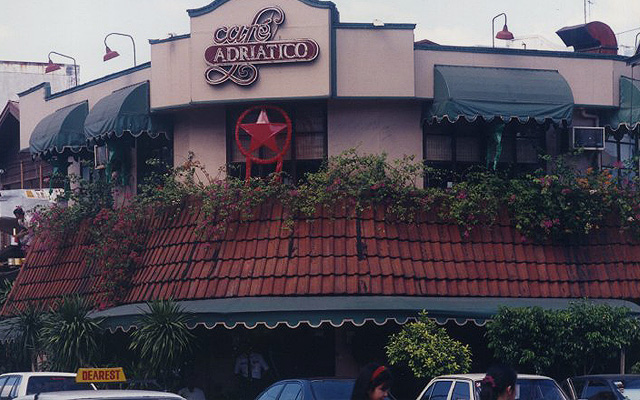 Café Adriatico (1979)
Ask anyone who grew up in the '80s and they will tell you the same thing: Café Adriatico was one of Manila's hot spots. The heyday of the era saw the café as a venue where the city's elite converged. Anyone who's anybody, from celebrities and business leaders to political figures, made the space a buzzworthy addition to the modest street. Today, the legacy founded by late journalist Larry J. Cruz lives on, along with new favorites like Fely J's and Abe.
Must-tries: Spareribs Adobo Rice (P465), Salpicao Rice (P545)
The first Café Adriatico is at M. Adriatico Street, Remedios Circle, Malate, Manila. Open from 7 a.m. to 6 a.m. (Monday to Saturday) and 7 a.m. to 4 a.m. (Sunday). See a list of Café Adriatico branches. 
ADVERTISEMENT - CONTINUE READING BELOW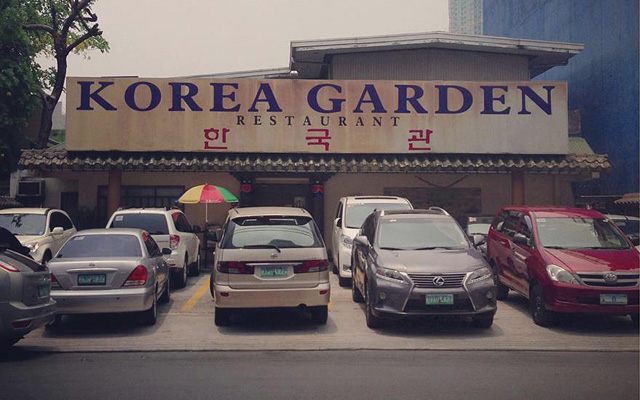 Korea Garden (1974)
Korea Garden is the fruit of a swoon-worthy love story between a Filipino military man and a South Korean woman. Falling head over heels with each other, the woman left her homeland to spend the rest of her life with the man of her dreams. This restaurant on Jupiter Street is the first to serve authentic Korean cuisine in the Philippines. Forty-three years later, the eatery still holds its timeless appeal, seeking to make its mark on a new generation.
Must-try: Gujeolpan (Korean-style pancakes) (P1,350)
Korea Garden is at 128 Jupiter Street, Barangay Bel-Air, Makati City. Open daily from 11:30 a.m. to 2 p.m. and 5 p.m. to 10 p.m.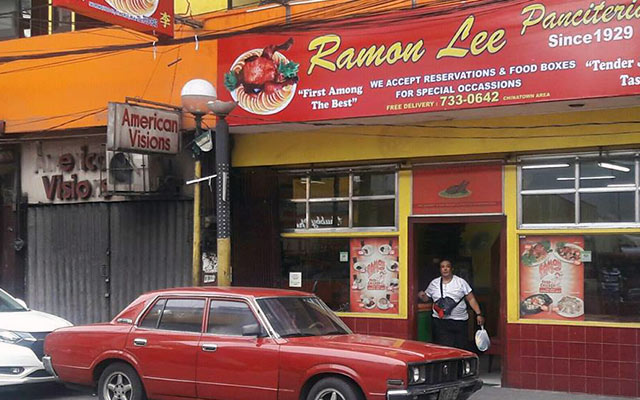 ADVERTISEMENT - CONTINUE READING BELOW
Ramon Lee Panciteria (1929)
Ramon Lee Panciteria's bright interiors echo the restaurant's vibrant history. Ramon Lee, originally from Guangdong province, found a semblance of home in Manila and decided to open a diner along Ronquillo Street. It was their fried chicken that started it all. Their affordable set meals are considered by some to have set off the combo meal craze in the Metro. From instant hit to foolproof classic, this panciteria's still got it.
Must-tries: Fried Chicken (P185/half, P365/whole), Pancit Canton (P250 to P280)
Ramon Lee Panciteria is at 538-540 Ronquillo Street, Sta. Cruz, Manila. Open daily from 10 a.m. to 9 p.m.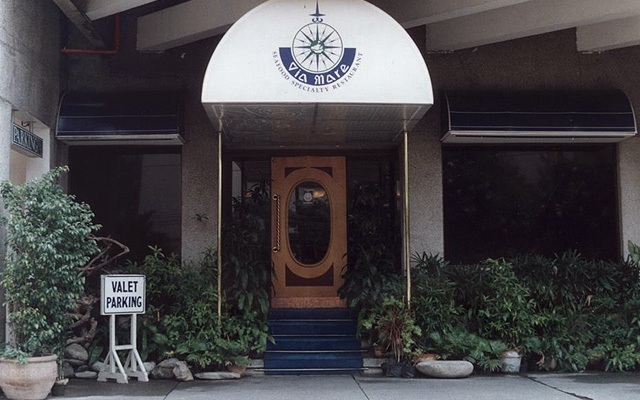 Via Mare (1975)
Truth be told, most Pinoys prefer their Filipino food served at home. But all that changed when Via Mare entered the food scene with their Seafood Specialty Restaurant in September 1975. It was Via Mare that elevated our cuisine in an era when Filipino fine-dining was a foreign concept. What the restaurant sought to do was make us even more proud of our own heritage, by introducing Filipino food to the unfamiliar. In fact, they have become the go-to for VIP events with foreign dignitaries, international heads of state, and presidential dinners among many others.
ADVERTISEMENT - CONTINUE READING BELOW
Must-tries: Bibingka (P160), Puto Bumbong (P80)
See a list of Via Mare branches.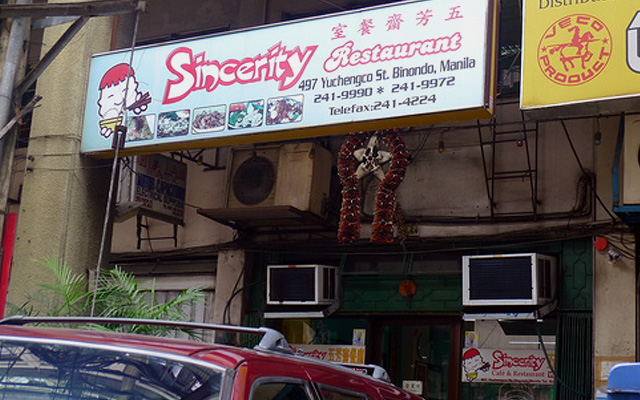 Sincerity Café and Restaurant (1956)
Staying true to its namesake is Sincerity's earnest take on Xiamen cuisine. It had its start in 1956, which makes it one of the oldest gems in the Chinatown circuit. With only P600 as their capital, co-owners Uy Mo Kuan and Uy Lim Bee established the hole-in-the-wall that put other fast-food joints to shame. Perhaps what contributed to the dazzling success of the diner is the careful consistency they put into their heirloom recipes. Sixty years later, patrons can still relish in the hints of ginger in their fried chicken, crunchy and juicy to the last bite.
Must-try: Sincerity's Signature Fried Chicken (P160/half and P320/whole)
Sincerity Café and Restaurant is at 497 E.T. Yuchengco Street, Binondo, Manila. Open daily from 9 a.m. to 9 p.m. See a list of Sincerity Café and Restaurant branches. 
ADVERTISEMENT - CONTINUE READING BELOW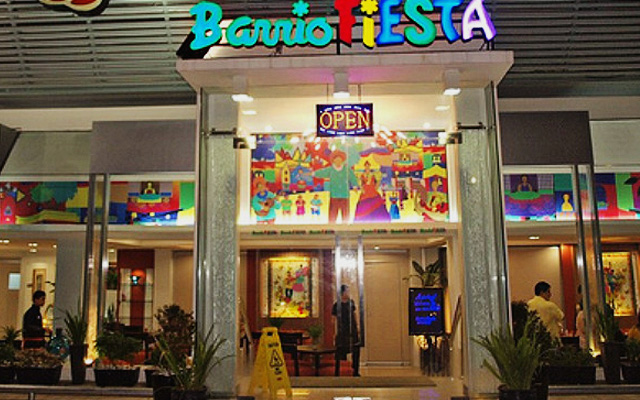 Barrio Fiesta (1958)
No one does casual Filipino food the way Barrio Fiesta does it. After all, the restaurant is all about fuss-free, home-cooked meals. It began when Sixta Evangelista Ongpauco decided to convert her home along EDSA into a space that celebrated our country's most loved dishes. Mama Chit, as she was fondly called, was committed to home-style cooking with no preservatives. Soon enough, Barrio Fiesta became top-of-mind for every Filipino celebration. It even extended its offerings to bottled goods sold in supermarkets, making it a part of the Filipino home.
Must-try: Kare-Kare (P265/regular and P420/family)
The first Barrio Fiesta is at EDSA corner Rochester Street, Greenhills, San Juan City. Open daily from 10:30 a.m. to 10 p.m. See a list of Barrio Fiesta branches.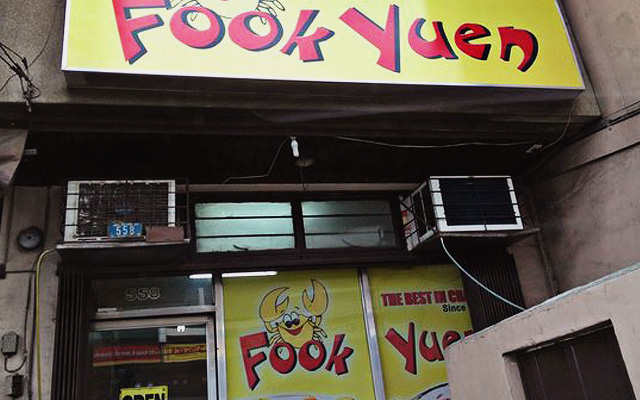 ADVERTISEMENT - CONTINUE READING BELOW
Fook Yuen (1988)
Fook Yuen's cheery signage with an equally cheerful cartoon crab caricature will draw you in, along with the words, "The Best in Crabs Since 1988." Locals swear by its authentic interpretation of Chinese food. Upon ordering, servers ask you for your preference—whether you want your crab male or female. You might even come across Eufrocina Ong, the restaurant's owner, who makes it a point to personally take care of customers. If you're lucky, she might tell you stories of distinguished personalities who are regulars at the restaurant. 
Must-try: Fook Yuen Crab (seasonal price)
Fook Yuen is at 558 Banawe Street, Sto. Domingo, Quezon City. Open daily from 9 a.m. to 9 p.m.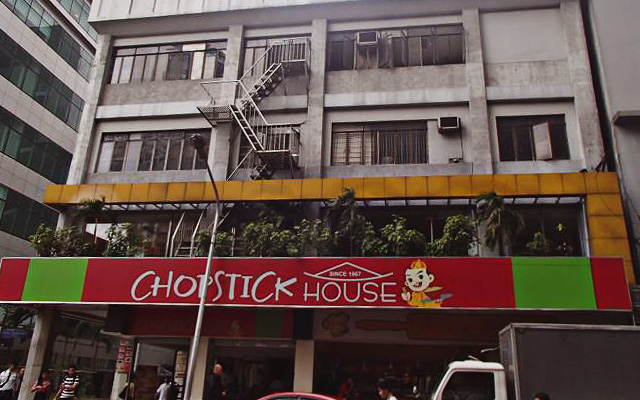 Chopstick House (1960)
Cubao has always played an important role in our nation's colorful history. Apart from being a major commercial area, it's become a hub for the arts as well. While the remnants of old Cubao have faded, some notable landmarks remain. One such place is Chinese fast-food eatery Chopstick House, standing strong across fellow old-timer, Isetann Mall. It has been attracting loyal followers since its birth on the legendary street.
ADVERTISEMENT - CONTINUE READING BELOW
Must-try: Dimsum (P45 to P55)
Chopstick House is at 110 G General Malvar Street (near Gateway Mall), Cubao, Quezon City. Open from 11 a.m. to 10 p.m.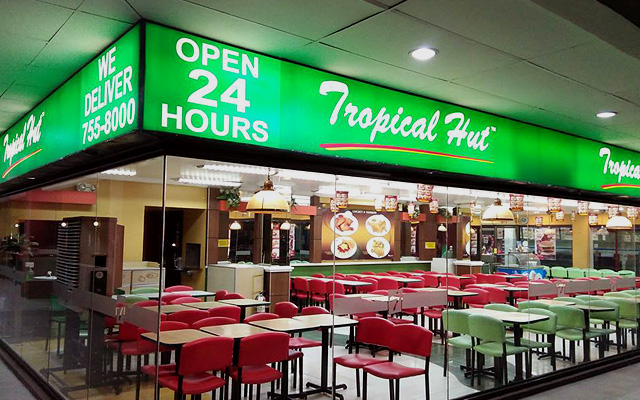 Tropical Hut (1962)
The banner on their site captures this fast-food chain in a nutshell: "Sarap na babalik balikan!" This rings true, especially since making its debut around 40 years ago. Tropical Hut is the brainchild of the late media-shy tycoon Mariano Que, who also established Mercury Drug, and whose resume also includes a wide array of grocery stores. Que first thought of putting up coffee shops inside their supermarkets. It was one of the very first local fast-food establishments on our shores. 
Must-tries: One-Piece Fried Chicken with Rice (P92), Classic Cheeseburger with Fries and Drink (P150)
See a list of Tropical Hut branches. Open 24 hours.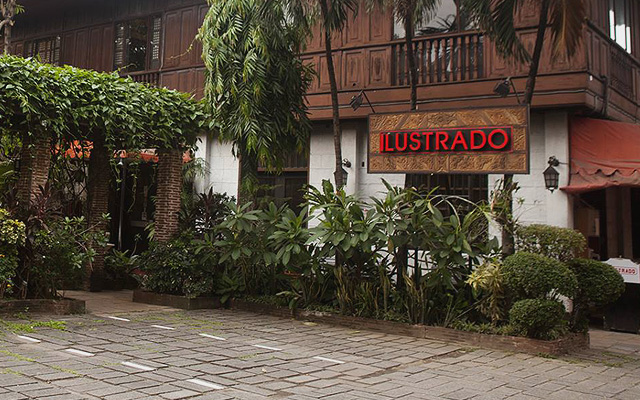 ADVERTISEMENT - CONTINUE READING BELOW
Ilustrado (1989)
If walking around the walled city is not enough to give you a blast of the past, take a seat at Ilustrado. Theirs is the former location of the original Lourdes Church, which was the last major church to be constructed by Spanish friars inside Intramuros. The restaurant opened its doors to the public in 1989 and has been serving classic Filipino-Hispanic dishes that would make anyone feel like a true ilustrado. Tucked inside a hidden alley, the structure is reminiscent of grandiose Filipino houses from Spanish times.
Must-try: Paella Ilustrado (P850)
Ilustrado is at 744 Calle Real del Palacio (General Luna), Intramuros, Manila. Open from 10 a.m. to 11 p.m. (Monday to Friday) and 11 a.m. to 11 p.m. (Saturday and Sunday).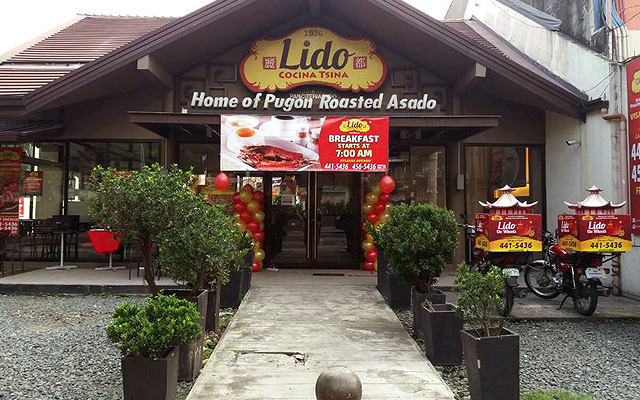 Lido Cocina Tsina (1936)
Formerly known as Panciteria Lido, the restaurant was first housed in Binondo's busy streets. While the original space is no longer in operation, the eatery has branched out to spread its magic to other locations in the Metro. Mr. Lido, a Chinese chef in his prime, crafted a luscious version of the asado, pugon-roasted to perfection. Through word of mouth, the dish immediately became a staple.
ADVERTISEMENT - CONTINUE READING BELOW
Must-try: Pugon-roasted Asado (P295)
See a list of Lido Cocina Tsina branches.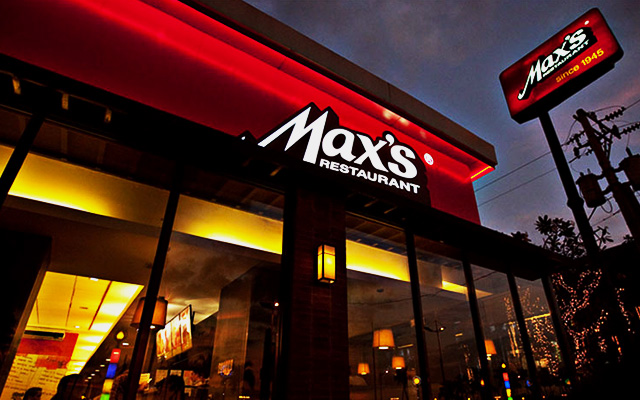 Max's Restaurant (1945)
Max's Restaurant has perfected their Sarap to the Bones philosophy to a T. They've been in the business of serving hearty meals since 1945, starting with owner Maximo Gimenez, who was known to have welcomed American GIs into his home after World War II. The soldiers frequented his house and became immediate fans of his food—so much so that they convinced him to open up his own eatery. Fast forward to the present, and Max's has become a go-to for Filipino cuisine. The house that fried chicken built stands even more vibrant through the years.
Must-try: Max's Fried Chicken (P206 to P340)
The first Max's Restaurant is at 998 Roxas Boulevard corner Remedios Street, Manila. See a list of Max's Restaurant branches.
Your guide to thriving in
this
strange new world.
Share this story with your friends!
---
Help us make Spot.ph better!
Take the short survey
Load More Stories