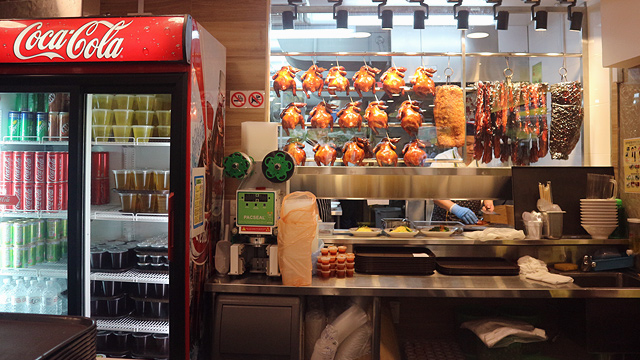 (SPOT.ph) Filipinos love their chicken. We've got hundreds of fried chicken joints to show for it. But there's a lot more to chicken than having it deep-fried, golden-brown, and slathered in thick gravy—and Singaporean restaurant Liao Fan Hawker Chan is on its way to the Philippines to prove it.
ADVERTISEMENT - CONTINUE READING BELOW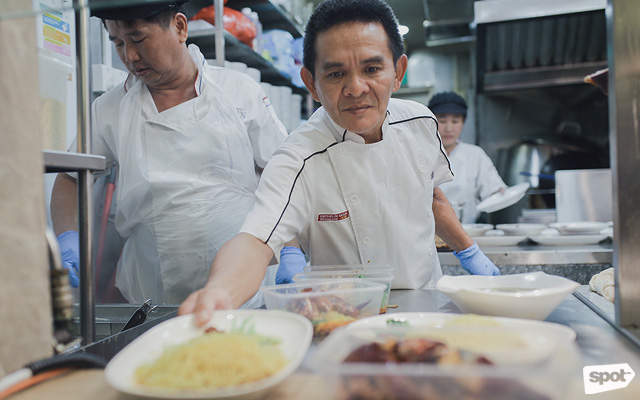 Chef Chan Hong Meng at the Smith Street Branch of Liao Fan Hawker Chan
Chef Chan Hong Meng seamlessly blends in with the crowd as he makes his way through the long lines and crowded tables of his casual diner. It doesn't seem out-of-the-norm when you see the esteemed chef among the eatery's hungry customers—local regulars and foreign first-timers alike. After all, he is a usual sight at all of his Singapore outlets.
With his white chef's coat dotted with small sauce stains, you could easily tell he had just made his way from across the street, where the original hawker stall is. As busy as this Smith Street branch is, one could only imagine the chaos happening at the street-food stand during lunch. 
He sits down at the head of the table, with eyes scanning everyone's faces and plates, probably to see if there are any leftovers of his simple, yet stellar food. (There aren't. The soft and juicy chicken is stripped to the bones and all that's left of the roasted pork are crumbs of the crispy skin.) He keeps smiling as his translator Daniel Wee stands by his side, ready to take any questions for the Mandarin-speaking chef.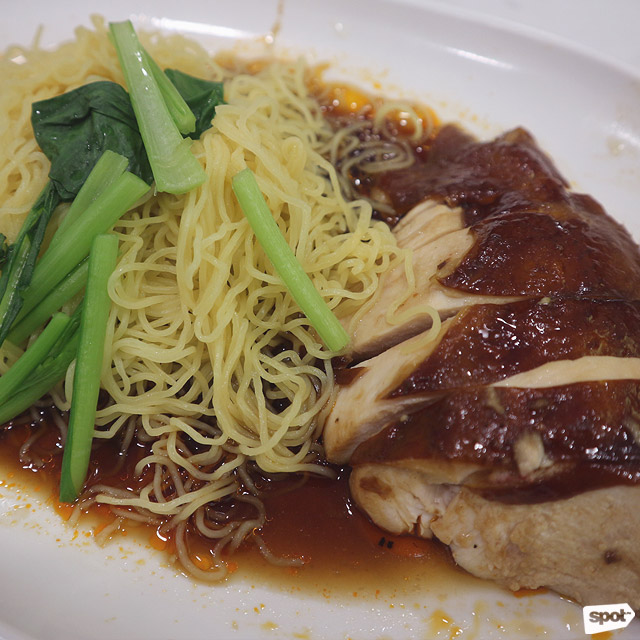 ADVERTISEMENT - CONTINUE READING BELOW
Soya Sauce Chicken Noodle
Coming from humble beginnings, Chef Chan was born to Singaporean farmer parents. This means that the recipe to his savory and not-so-sweet soya sauce chicken isn't a family secret, but something he made on his own. It can be served with rice or noodles, though the thin but filling noodles seem to be the crowd favorite. "It's actually a Hong Kong-style cuisine," the translator explains. "The chef actually learned it from a Hong Kong chef and then he used his own taste and secret recipe to revamp it. So, it became his own."
In 2009, Chef Chan put up the small food stall at Chinatown Complex, the biggest hawker center in Singapore. Think of it as a cross between a wet market and a food court. There's no air conditioning, the tables and seats are firmly screwed to the ground, and the smell of delicious food being cooked wafts through the humid air. The stall is called Hong Kong Soya Sauce Chicken Rice & Noodle. The name is a mouthful—but so is the freshly roasted, chopped, and seasoned chicken they make on site.
ADVERTISEMENT - CONTINUE READING BELOW
The simple stall surprised the culinary world—and even Chef Chan himself—when it received a Michelin star in 2016 along with another Singaporean hawker stall, Hill Street Tai Hwa Pork Noodle. As the story goes, Chef Chan commuted to the exclusive event via train, received the star, and still went home on the MRT.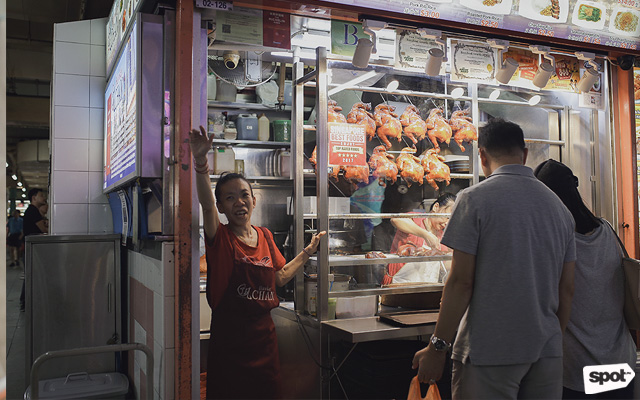 ADVERTISEMENT - CONTINUE READING BELOW
The Original Hawker Stall in Chinatown Complex
If you want to see the hawker stall for yourself, you'll have to get there early. They usually close earlier than usual because they sell out quickly. When you pass by, you would barely recognize the Michelin badge against the stall's other notices, health-inspection gradings, and business registrations. At first glance, you won't even see a queue. There would only be a couple of people looking at the menu up close. But turn the corner and you'll see a long line spanning five more stalls. They set up a separate area for the customers to line up in an orderly manner.
You'll see the lady behind the counter busily trying to shorten the queue. She quickly chops the chicken, puts it in a takeout container, calls for the next customer, and repeats the whole process without missing a beat. The lady, it turns out, is Chef Chan's wife.
ADVERTISEMENT - CONTINUE READING BELOW
It seems that nothing has changed for the humble chef, who still commutes to work every day and works with his wife, except that the queue for his stall is now longer. This prompted him to partner with Hersing Culinary, the group behind Tim Ho Wan, to open up Liao Fan Hawker Chan, the dine-in version of the original hawker stall. While the price of the soya sauce chicken at the stall is still SG $2.50, they had to adjust the menu prices of Liao Fan Hawker Chan to pay for rent and air conditioning. But still, SG $3.80 for a Michelin-starred meal isn't that bad.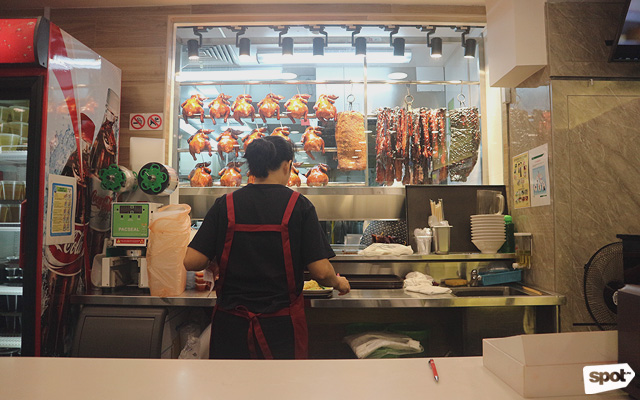 ADVERTISEMENT - CONTINUE READING BELOW
Liao Fan Hawker Chan in Toa Payoh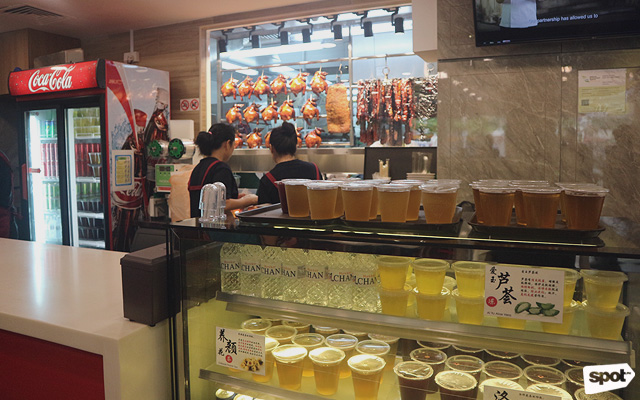 Liao Fan Hawker Chan in Toa Payoh
Liao Fan Hawker Chan has since opened two other outlets in Singapore: One in Tai Seng and the other at Toa Payoh. What's even more impressive, though, is how it's slowly making its way around the world. Wee shares, "Chef actually just came from Thailand. He just opened a branch in Ayutthaya."
ADVERTISEMENT - CONTINUE READING BELOW
The restaurant now has two branches in Thailand and two in Indonesia. They're hoping to open one in Australia in October, one in China early 2018, and one in Manila by December 2017. When asked why they chose to set up shop in the Philippines, the Chef's answer was short but accurate. "I know Filipinos love chicken."
With so many branches popping up not just in Singapore but around the world, one has to wonder how they maintain the quality of the food. "The chef is well-trained in each outlet. So, the roasting, the preparation happens in the outlets but the main sauce actually comes from the central kitchen," explains Chef Chan. "The sauce actually is the most important part to maintain the quality."
The sauce is so vital to the whole process that the chef makes them in the original hawker stall himself—every single day. "Now, because there are more branches, I run around to make sure that the quality is there," Chef Chan says. But what happens when the branches are no longer just a street away from each other?
ADVERTISEMENT - CONTINUE READING BELOW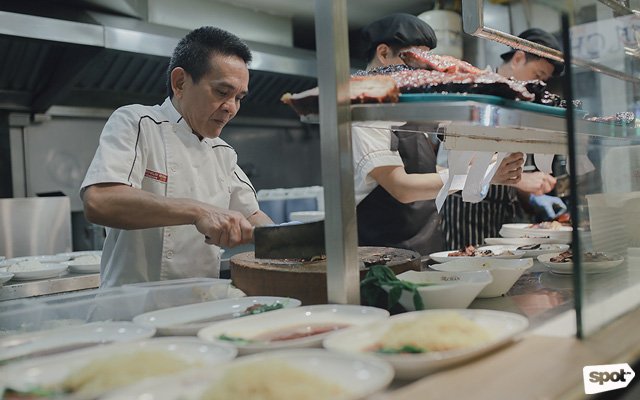 The chef is still hands-on with everything that goes on in the international branches. Chef Chan himself trains the chef for each branch to make sure they know everything there is to know about cooking the perfect soya sauce chicken.
"Even the ones abroad, he trains them. He will come to the outlet to train them himself," Wee says. This strategy is also what they will be doing when Liao Fan Hawker Chan opens its doors in Manila. "The franchiser in Manila will actually hire the chef—an experienced chef and then there will be training. The [chosen] chef will come to Singapore to train for two weeks," explains Wee. "So, Chef Chan will personally give guidance from there."
ADVERTISEMENT - CONTINUE READING BELOW
FooDee Global Concepts, the restaurant group behind Todd English Food Hall, Tim Ho Wan, and Pound will be bringing Liao Fan Hawker Chan to Manila. Soon, they'll also be opening Tsuta, the Michelin-starred ramen restaurant from Tokyo.
While the Chef is sticking to his tried-and-tested recipe for chicken, he also knows the Pinoy's need for something fried. "The choices will be the same but the chef heard that the Philippines—that Filipinos like to eat more of fried chicken," says Wee. So, there might just be a couple of new choices especially for the Philippine market. "Basically, it's still the same but maybe as time goes by, there'll be additional new menu [options] coming up."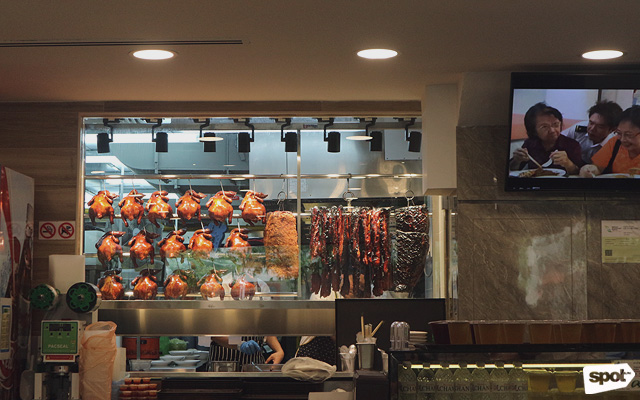 ADVERTISEMENT - CONTINUE READING BELOW
Chef Chan can already tell that his pork belly will also be a hit. "Chef says that the roasted and barbecue pork—he thinks that in the Philippines, it'll be famous and that people will love to eat it." He's also looking into whether or not he's going to add dessert options.
Just like the opening of all his other branches, Chef Chan will be heading to Manila when Liao Fan Hawker Chan opens its doors. With his humble attitude and hands-on approach, there's no doubt that Filipinos will be more than welcoming.
Hong Kong Soya Sauce Chicken Rice and Noodle is at 335 Smith Street #02-126, Singapore. Liao Fan Hawker Chan is at 78 Smith Street; 18 Tai Seng; and 450 Toa Payoh Hersing Centre, Singapore.
Share this story with your friends!
---
Help us make Spot.ph better!
Take the short survey
More Videos You Can Watch
Load More Stories