Trigo
9629 Kamagong Street, San Antonio Village, Makati City
Contact: 0917-885-7446
Open from 10 a.m. to 10 p.m. (Monday to Saturday)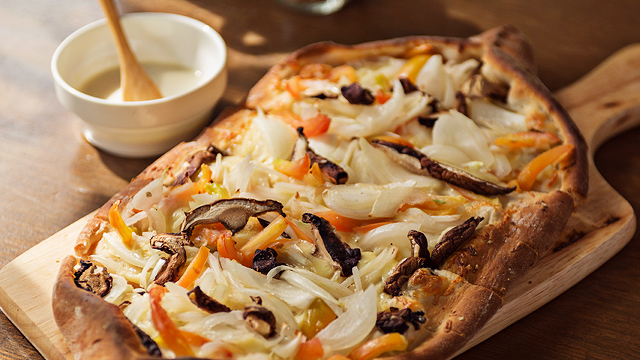 (SPOT.ph) For anybody who has experienced it, the smell of freshly baked bread is one of the best scents in the world. Trigo is practically bathed in this delicious smell so we won't be surprised if you can't find it in yourself to leave this bakery-slash-café once you step inside.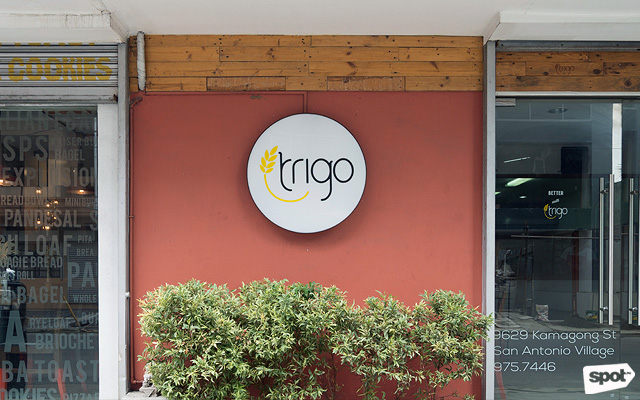 ADVERTISEMENT - CONTINUE READING BELOW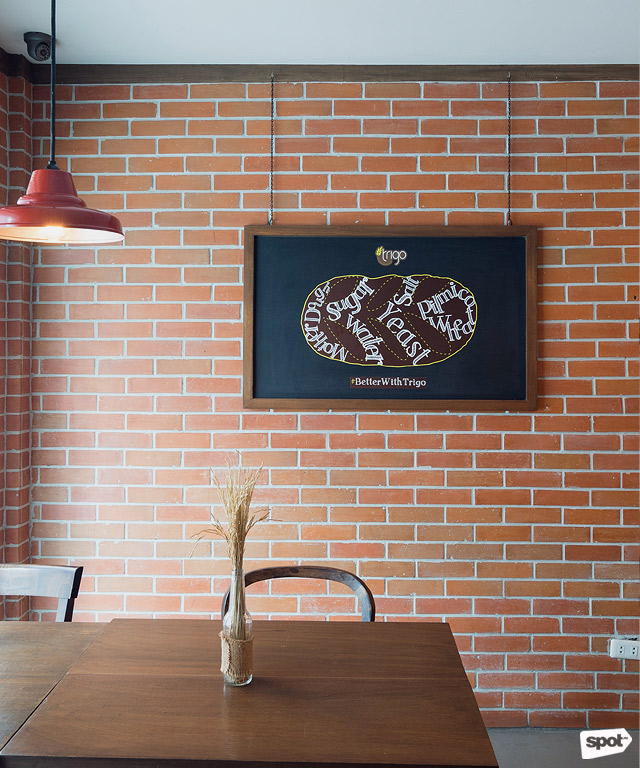 Trigo has made a name for itself around restaurant circles for being a reliable supplier of really good bread. You've probably had their loaves and buns without even realizing it. "We originally opened in November 2011," shares owner Iñaki Araneta. "Then in 2015, we moved from our smaller bakery around the corner and opened a café to showcase what we could do."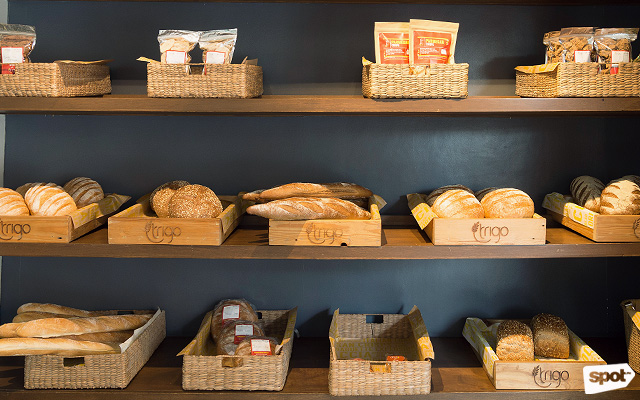 CONTINUE READING BELOW
Recommended Videos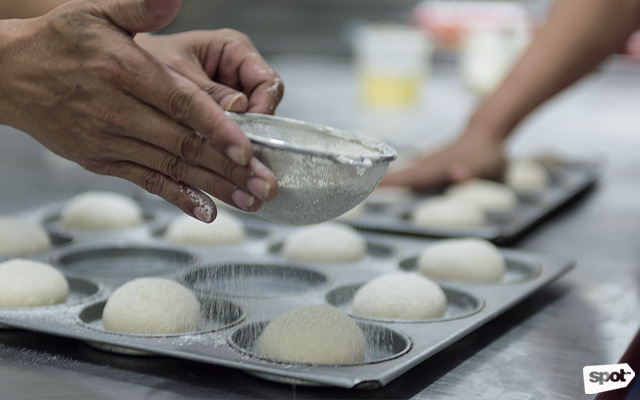 Iñaki and his brother and co-owner Jim Araneta stress that they're primarily a bakery. "We're really just a commissary with a café," says Jim. Aside from supplying restaurants and cafés with the usual Filipino and European breads—from pan de sal to baguettes—Iñaki shares they can also make bespoke bread. "My background is in Information Technology, and I used to do a lot of customization in that field," he explains. "So when it came to bread, I thought 'Why can't we customize it as well?' Everything here is handmade after all."
"So we'd take a simple pan de sal and customize it for restaurants," says Jim. "We've also made a squid-ink bun and a curry burger bun before. We really play around with what we've got and hope to pass it on to someone else."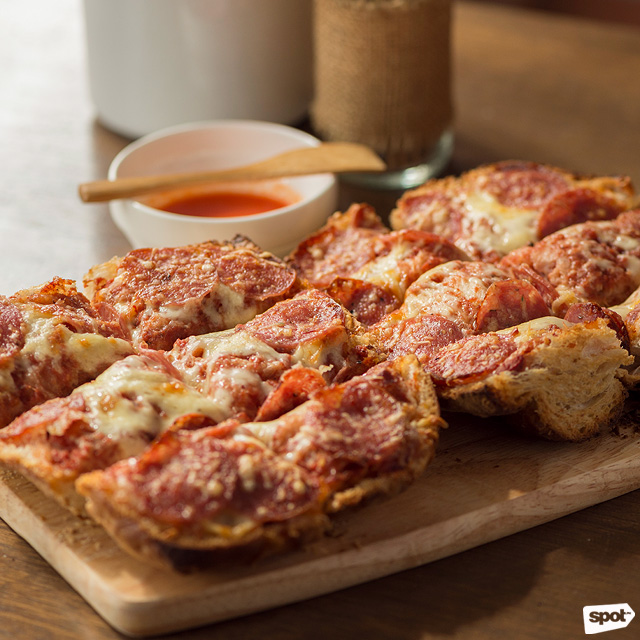 ADVERTISEMENT - CONTINUE READING BELOW
Pepperoni Pizza Ciabatta
They may be a bakery first and foremost, but their café menu is nothing to scoff at. Iñaki's creativity results in a menu of café staples but with a twist. "I did everything on that menu myself," he shares. "They're really all just food I personally love."
The Pepperoni Pizza Ciabatta (P340) was born from Iñaki's love for pizza. "I eat pizza from all over the place so this was one of the first things I put on the menu," he shares. But his version features a ciabatta crust instead of the usual sourdough, for a pizza that stays crunchy around the edges but chewy and soft in the center—especially with the help of melted mozzarella—long after it has gone cold. "I really like that char in my pizza," shares Iñaki. "And with ciabatta, you can toast it as much as you want without burning it."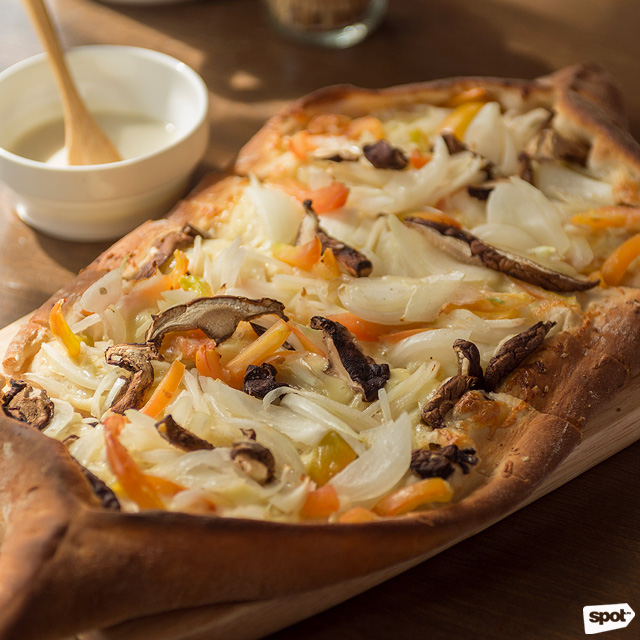 ADVERTISEMENT - CONTINUE READING BELOW
Mushroom Pocket
A lighter option is the Mushroom Pocket (P240), though unlike how you'd usually imagine a pocket to be, this one's open-faced. "It's like an inverted calzone," Jim says with a laugh. Like a pizza pocket, the crust is sturdier but still chewy, perfect for its generous toppings of mushrooms, white onions, and tomatoes. Seasoned minimally, the natural sweet-spicy flavor of the vegetables shine through, but you can amp up the flavors with a drizzle of their zesty house-made ranch dressing.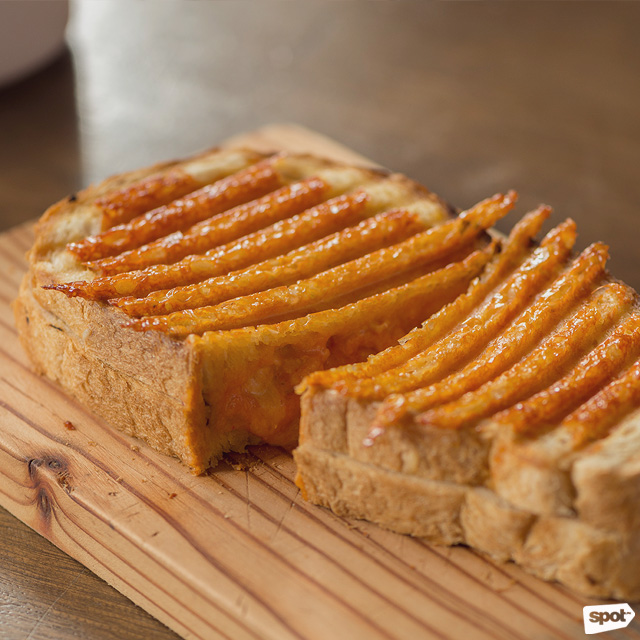 Buffalo Chicken Panini
The real winner from Trigo is the Buffalo Chicken Panini (P280). Think grilled cheese sandwich but leveled up, with a creamy filling of melted mozzarella and chunks of juicy chicken slathered in a tangy buffalo sauce. Those alone already make this sandwich victorious in our books, but Iñaki takes it a step further and also covers his bread slices with melted mozzarella before toasting to give this sandwich a nice slightly toasted crust. It's satisfyingly filling, comforting, and packed with lots of complementing flavors and textures, as every excellent sandwich should be.
ADVERTISEMENT - CONTINUE READING BELOW
With how well Iñaki knows his bread, it comes as a surprise that he doesn't have any pastry background. "I'm not a baker but I like making things," he says. "And I like eating bread." And Trigo's excellent bread selection and café menu prove that's more than enough.
Photos by Hans Fausto
Share this story with your friends!
---
Help us make Spot.ph better!
Take the short survey
Load More Stories