10 Chill Places for Local Craft Beer in Manila
Add these to your boozy checklist.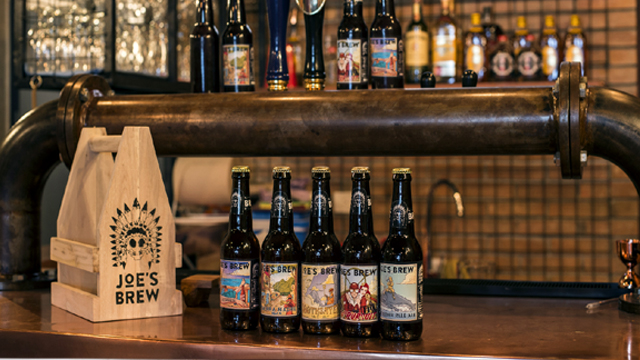 (SPOT.ph) 'Tis the season to...drink beer. Local craft beer, if we might add. With the -Ber months upon us, the nights are longer, and the holiday rush gets even more real. Between the worsening traffic situation and life's daily hustle, downing a cold one is practically an early Christmas gift you can give yourself. Besides, local breweries from all over the country have produced some pretty fine cold pints for your drinking pleasure. And since we know you're already thinking of where to have your next chugging sesh, here are 10 cool places where you can get your fix of local craft beer.
ADVERTISEMENT - CONTINUE READING BELOW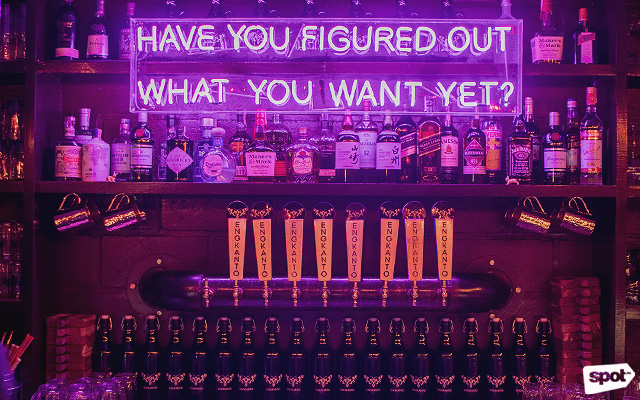 Polilya is laid-back and fun, like the local craft beers they carry. Located in Poblacion, Polilya offers Filipino craft beer Engkanto; choose among their many flavor variants like the crisp and fruity Lager (P135/12oz) or their bold Double IPA (P190/12 oz). Their beer-infused bar chow is likewise excellent—don't leave without trying the Zen Chicken Nuggets (P250), where the classic Hainanese chicken is reinvented into this crispy, glorious snack.
ADVERTISEMENT - CONTINUE READING BELOW
Polilya is at 5658 Don Pedro Street, Poblacion, Makati City.
Smoky Bastard
Grab a pint and relax over at Smoky Bastard inside Hole in the Wall. This is yet another spot that houses local beers for the Pinoy palate. There's no shortage of finely crafted booze here since they insist on carrying only local craft beers from breweries around the country. A cheeky note on their menu tells you that they have no commercial beer—nada—so you can always choose from their handcrafted-beer menu featuring drinks like Nipa Brew's Sunstoked Blonde Ale (P200), a smooth light beer with a signature sweet kick, or a fruity, bitter Procrastination Ale (P200) by Pedro Brewcrafters.
Smoky Bastard is at 4/F Hole in the Wall, Century City Mall, Kalayaan Avenue, Poblacion, Makati City.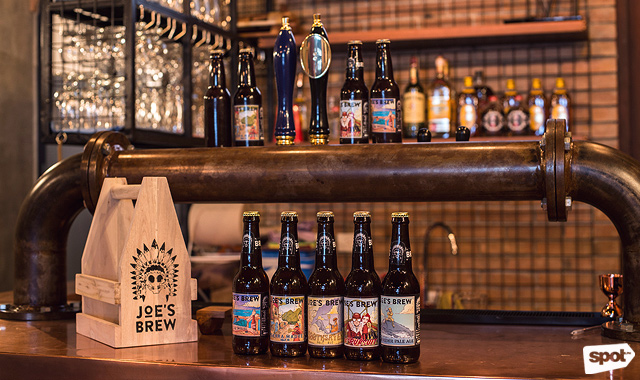 ADVERTISEMENT - CONTINUE READING BELOW
It's hard to pinpoint what you'll love first about Joe's Brew—their steampunk-inspired interiors, or the fact that they have a tasting room so you can watch how their brewmasters concoct their original craft beers. Whether or not you're in for a Brew Tour, this easy-to-miss bar's menu of booze is always available. Sample their flagship beer, the Fish Rider (P160/350ml), a medium-bodied pale ale with citrusy flavors to give it a kick. If you're up for a surprise, order their mystery beer—the German Kolsch (P160/350ml), complete with a crispy punch you won't forget anytime soon.
Joe's Brew is at 5834 Matilde Street, Poblacion, Makati City.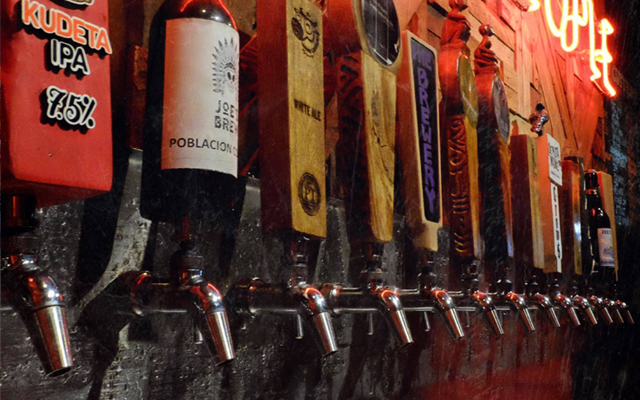 ADVERTISEMENT - CONTINUE READING BELOW
Alamat Filipino Pub & Deli
Alamat is all about bringing out Filipino flavors, so it's no surprise that Filipino craft beers are also one of the highlights of their comprehensive menu. You can have beers crafted in Manila—say, a Chavit Belgian Ale (P210) from Parañaque—or some from farther away, like the Mountain King IPA (P280) that hails from Cebu. We don't know about you, but a Filipino feast is just made all the better when you can pair it with some Filipino-made drinks, too.
Alamat Filipino Pub & Deli is at 2/F 5666 Don Pedro Street, Poblacion, Makati City.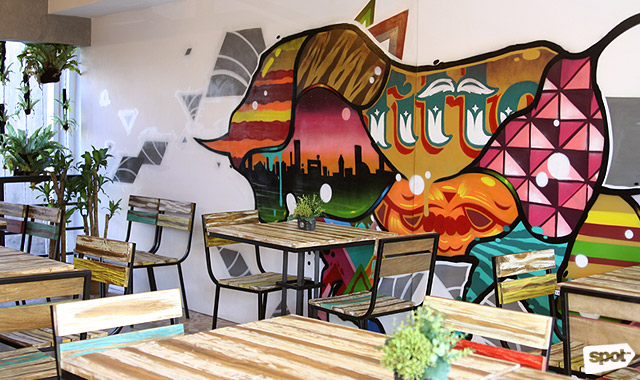 ADVERTISEMENT - CONTINUE READING BELOW
The colorful façade of Tittos Latin BBQ & Brew make it feel like a Latin restaurant, but don't be fooled nor intimidated because their menu is especially friendly to the Filipino palate. Expect them to whip up some delectable South American-fusion cuisine. The best part? They house local craft beers, too. Have a sip of the Tarsier Wheat Beer (P190) or an Exit Wounds IPA (P220), and be ready to party!
Tittos Latin BBQ & Brew is at 16 East Capitol Drive, Barangay Kapitolyo, Pasig City.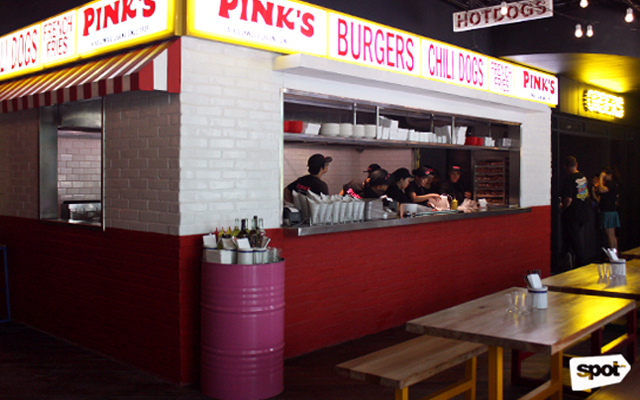 ADVERTISEMENT - CONTINUE READING BELOW
Pink's Hot Dogs may serve up some 'dogs and sandwiches like they came straight from L.A., but they don't disappoint the beer-loving crowd by offering some awesome local booze, too—bottled or right from the tap. Don't think twice about grabbing a Katipunan Pale Ale (P220) or Pedro Elementary English Ale (P220) with one of their famous hot dog bites because you know you deserve it.
Pink's Hot Dogs is at Shangri-La at The Fort, 5th Avenue, Bonifacio Global City.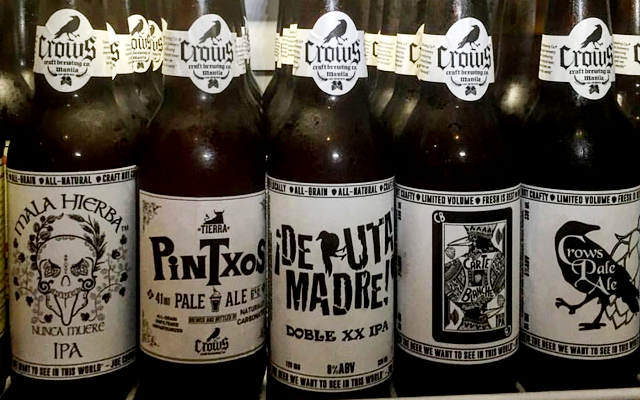 ADVERTISEMENT - CONTINUE READING BELOW
Popular in Spain, tapas are small bites you can also enjoy in a lot of restaurants and bars in the Metro. And, of course, bars mean booze, so we're all for it. Bar Pintxos has a wide selection of drinks from all over the world, but they've included a few local craft beers, such as Crows Pale Ale (P350) and Crows Carte Blanche Hefeweizen (P320) to join the boozy party.
Bar Pintxos is at G/F Gesu Building, Don Jesus Boulevard, Alabang, Muntinlupa City.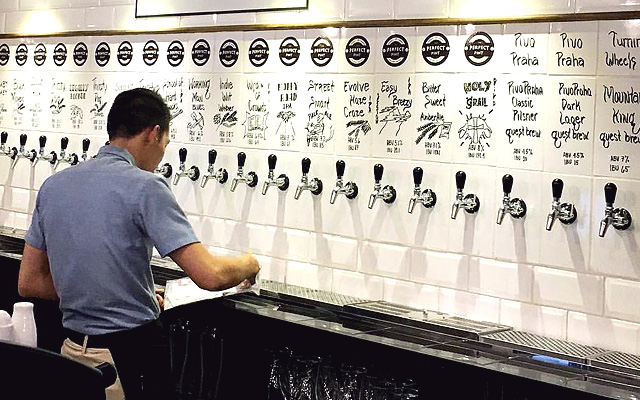 ADVERTISEMENT - CONTINUE READING BELOW
Part of a great dining experience is having the perfect drink to accompany your meal. And that's what The Perfect Pint is all about—they step up their game by getting creative with their food and beer pairings. They also craft their own beer to customize their customers' gastronomic experience. For one, their Blushing Irish Red Ale (P190/400ml) is the best partner for their fork-tender and beer-braised short ribs. But that's only one of their selections; you'll want to keep coming back to sample every combo in their arsenal.
The Perfect Pint has branches at Molito Commercial Complex, Madrigal Avenue corner Alabang-Zapote Road, Muntinlupa City; and Greenbelt 2, Makati City.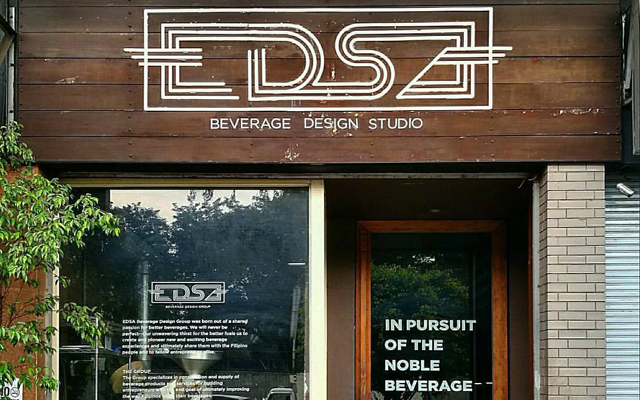 ADVERTISEMENT - CONTINUE READING BELOW
EDSA Beverage Design Group
Whether it's coffee, soda, cocktails, or beer, EDSA Beverage Design Group makes the drink-crafting business their business. Concocting the perfect beverage is their main motivation for doing what they do, and that's why you can rest easy, knowing their craft beers will feel rich, fresh, and all kinds of unique. Treat yourself to their Ginger Beer (P150) or, as BDG calls it, "nature in a bottle." Bottoms up!
EDSA Beverage Design Group is at 209 CLMC Building, EDSA, Barangay Wack Wack, Mandaluyong City.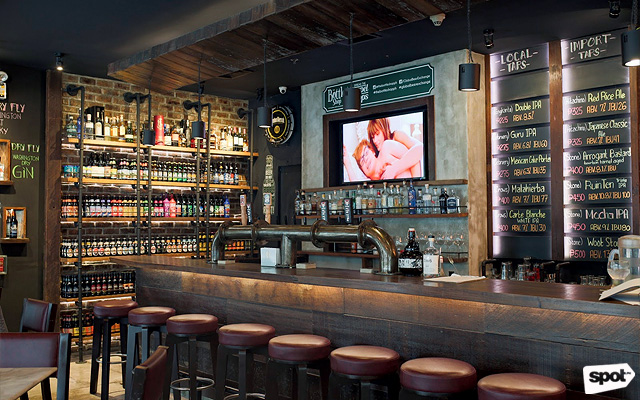 ADVERTISEMENT - CONTINUE READING BELOW
Beer and Mexican food lovers will love this little bar in BGC. Founded by Jim Araneta of Global Beer Exchange, this craft booze shop is all about those irresistible pints of beer. In fact, The Bottle Shop is one of the first pubs in the country to bring together over 100 kinds of craft beer from all over the world. Take your pick from their beers from Cebu, like the strong Up Yours Double IPA (P325/355ml), or their Palawan brews, like the refreshing Ambog Ale (P250/330ml). The Bottle Shop also features guest brewers sometimes, so keep an eye out!
The Bottle Shop has branches at G/F Tritan Building, Paseo de Magallanes Center, Makati City; and G/F Net One Center, 26th Street corner 3rd Avenue, Bonifacio Global City.
Recommended Videos
Load More Stories