10 Must-Try Breakfast Places Around Tomas Morato
You won't run out of choices here.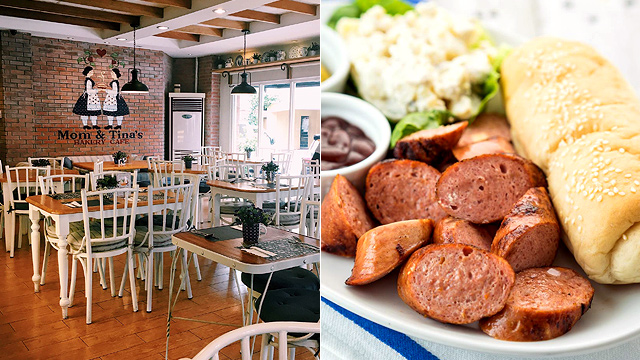 (SPOT.ph) If you've ever heard the saying about eating like a king for breakfast, well, we couldn't agree more. Even more so when Tomas Morato Avenue and the districts surrounding it consists of must-visit breakfast gems to satisfy your early-day hankerings. Next time you're wondering where you can go the extra mile for the most important meal of the day, look no further. We round up 10 essential breakfast places around Tomas Morato for you next breakfast fix.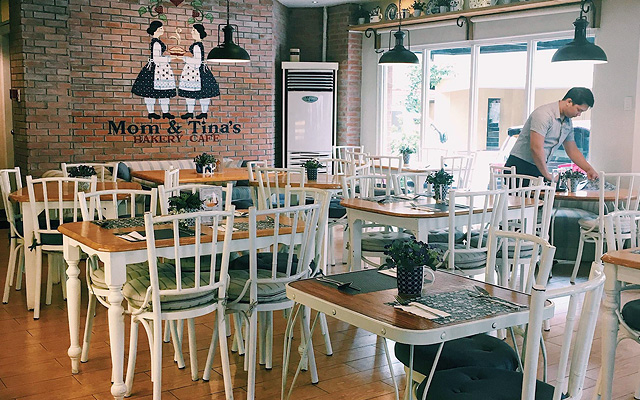 ADVERTISEMENT - CONTINUE READING BELOW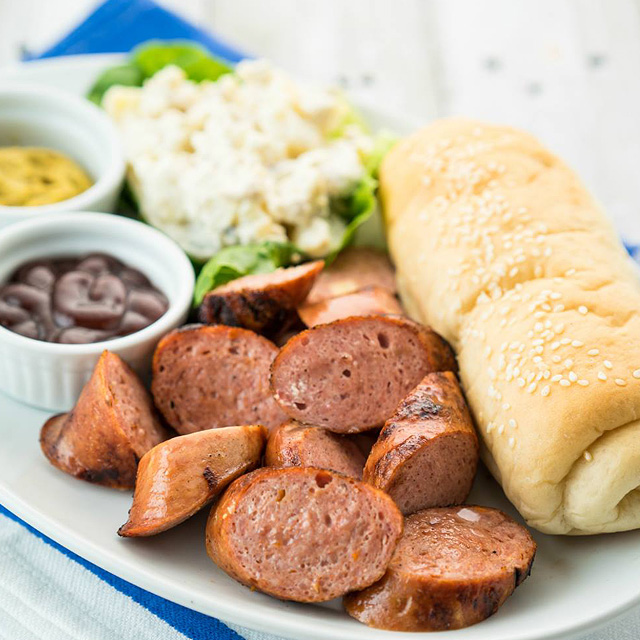 Mom & Tina's Bakery Café
One glance inside Mom & Tina's Bakery Café will automatically give you home-away-from-home vibes. But if that still doesn't, then perhaps their traditional home-cooked meals will. Founded by a mother-daughter tandem that loves to cook, the cozy café boasts Homemade Corned Beef (P360), served with some of the best elements that complete a Filipino breakfast: Garlic rice and egg. They also have other tasty alternatives like the Longganisa Hamonado (P265) and Smoked Bangus (P350).
Mom & Tina's Bakery Café is at 58 Sergeant Esguerra Avenue, South Triangle, Quezon City.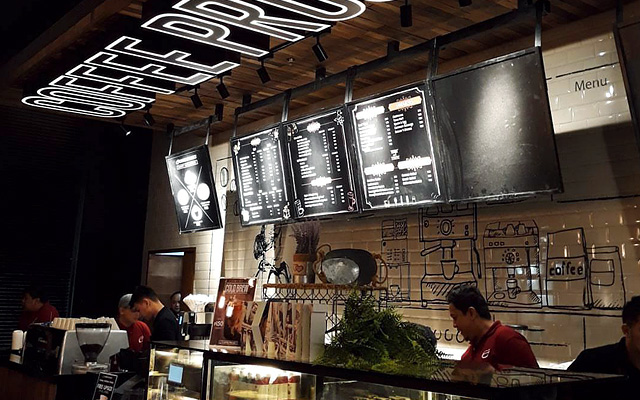 ADVERTISEMENT - CONTINUE READING BELOW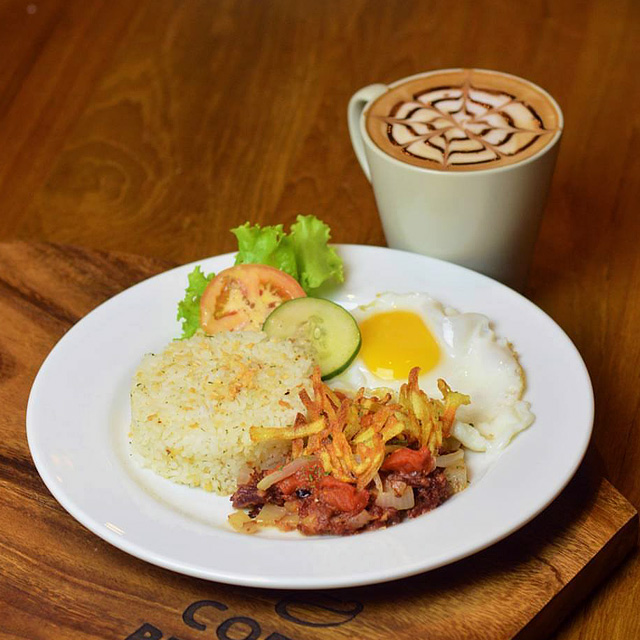 Coffee Project
We're not sure what you'll fall in love with first: Coffee Project's IG-worthy interiors or their all-day breakfast menu. Of course, you can always enjoy both. Have a sweet start to your day with their French Toast (P155) that comes with a side of bacon and seasonal fruit jam. For a more savory route, there's always their tasty Beef Tapa (P220), served with runny egg and steaming garlic rice. Don't forget to grab a cup of their freshly brewed coffee, which is considered one of the best in the area.
Coffee Project is at Eugenio Lopez Drive, Vista Place, South Triangle, Quezon City.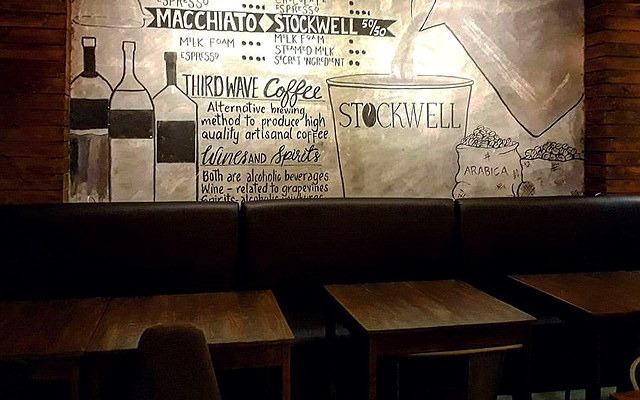 ADVERTISEMENT - CONTINUE READING BELOW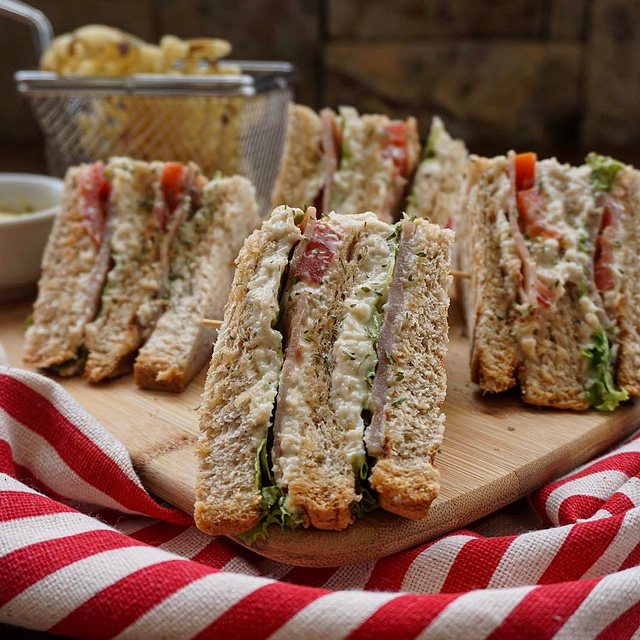 Nobody likes frenzied mornings, and that's why we'd totally hide away at Stockwell, a chill place to start the day at an easy pace. It's also a coffee lover's haven, where their espresso beverages take the spotlight in their compact menu. Try their light Cold Dripped (P160) or Aeropressed (P110/hot, P130/iced) coffees, and just sit back. For a real treat, have your coffee with their Breakfast Platter (P260), served with ham, bacon, and sausages as well as a heaping serving of crisp toast and eggs.
Stockwell Café + Lounge is at 61 Scout Tobias corner Scout Rallos, Laging Handa, Quezon City.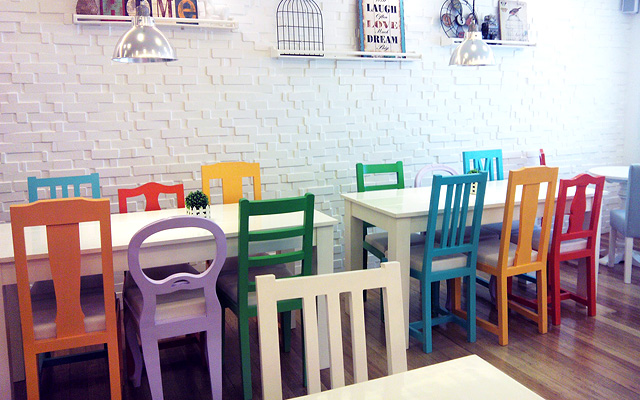 ADVERTISEMENT - CONTINUE READING BELOW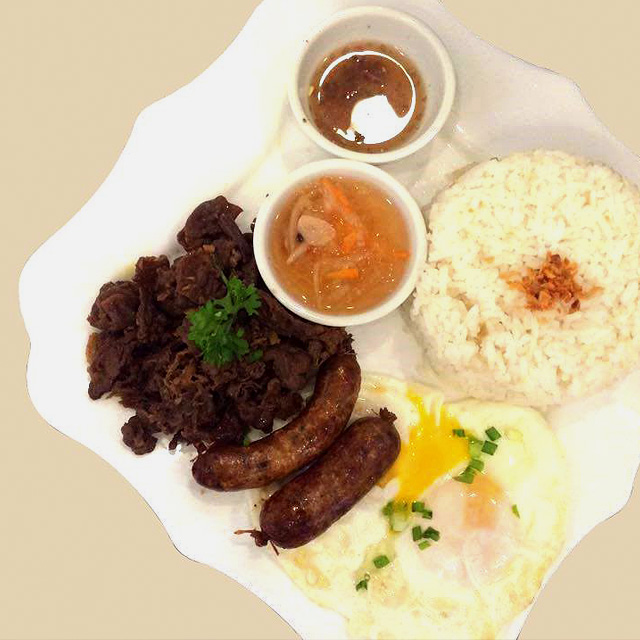 There's Something About Sunday
Don't you just love easy, breezy Sunday mornings? Yup, we all do, and the people behind There's Something About Sunday know it too because that's exactly the kind of vibe they want to give out every time you dine here. You'll enjoy breakfast any time of the day, especially since that's the star of the show at this homey neighborhood joint. Try some of their cured Country Style Bacon (P178) or a classic platter of Pork Tocino (P148). All their breakfast plates are served with rice and a generous helping of two fresh eggs, giving you a bang for your buck.
There's Something About Sunday is at Scout Tobias Street, Laging Handa, Quezon City.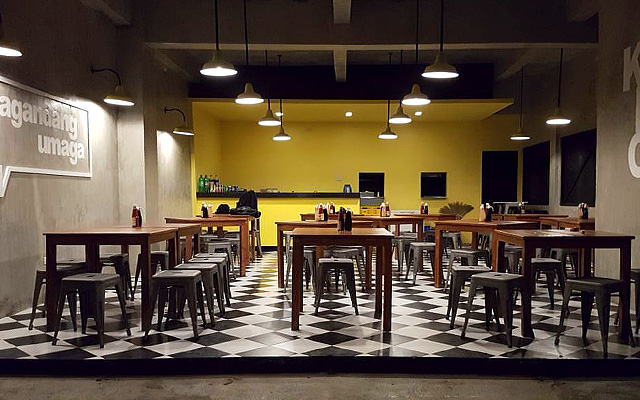 ADVERTISEMENT - CONTINUE READING BELOW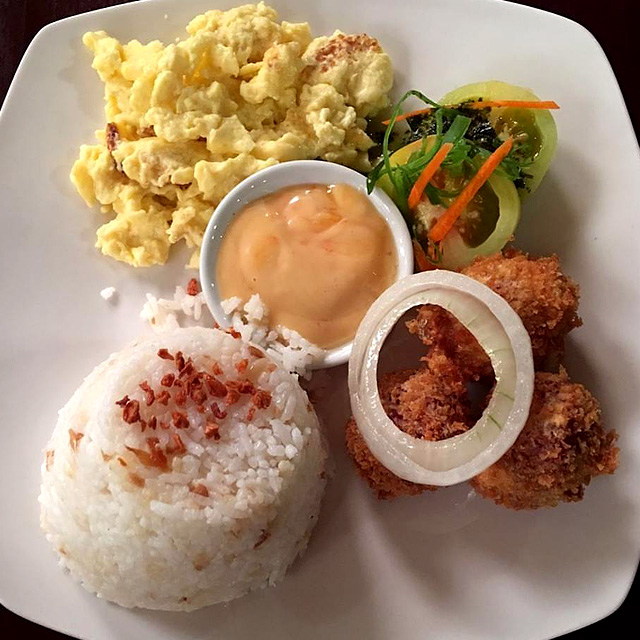 Kanto Freestyle Breakfast
In case you prefer you breakfast joints to have loads of variety without sacrificing taste and quality, then we've got the perfect place for you. Kanto Freestyle Breakfast is all about serving up those delectable treats to start your morning—and the best part is you can do it your way by customizing your own platter with all your breakfast favorites. You can also go for the Mixed Berry Pancakes (P95) or fluffy pancakes with tangy mixed berry compote. If you're on the more carnivorous side, treat yourself to a plate of their New Zealand Beef Tapa (P110) with a side of eggs, garlic rice, and tomato pesto.
Kanto Freestyle Breakfast is at 79-B Scout Fuentebella Street corner Tomas Morato Avenue, Laging Handa, Quezon City.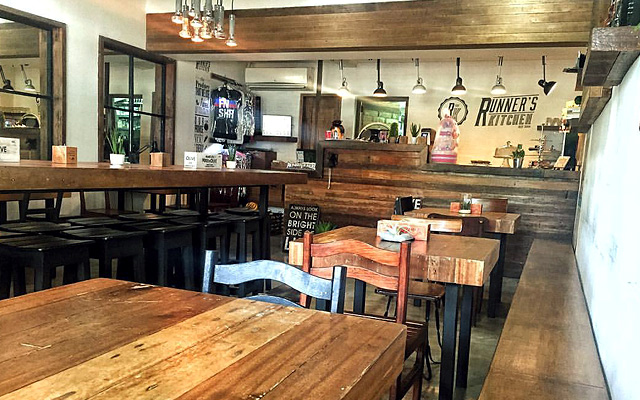 ADVERTISEMENT - CONTINUE READING BELOW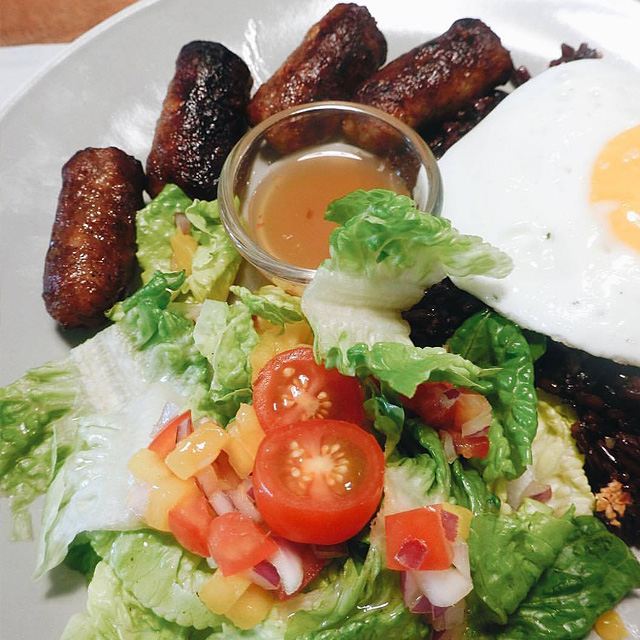 Whether or not you train for triathlons and watch everything you eat, you can still enjoy the dishes that Runner's Kitchen cooks up. They've got a wide selection of yummy, and not to mention good-for-your-body, meals that you can have any time of the day. Don't leave without trying their Chocolate Waffles (P380), served with glazed bananas, cashews, and coco syrup. You can also choose from one of their Black Rice Meals, like the 5K Breakfast (P345), a chicken tocino dish complete with garlic rice, salad, egg, and sinamak vinegar.
Runner's Kitchen is at 74 Creekside Square Building, Tomas Morato Avenue, Kristong Hari, Quezon City.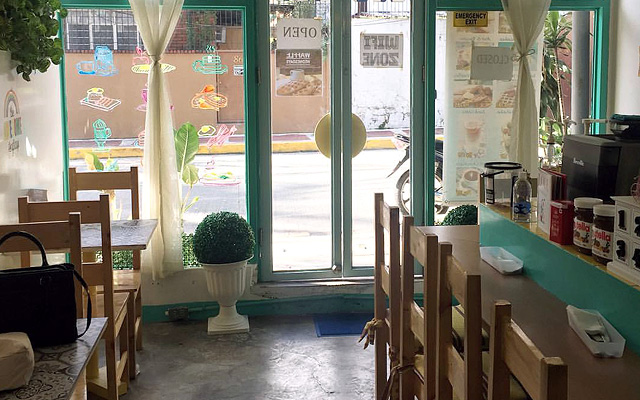 ADVERTISEMENT - CONTINUE READING BELOW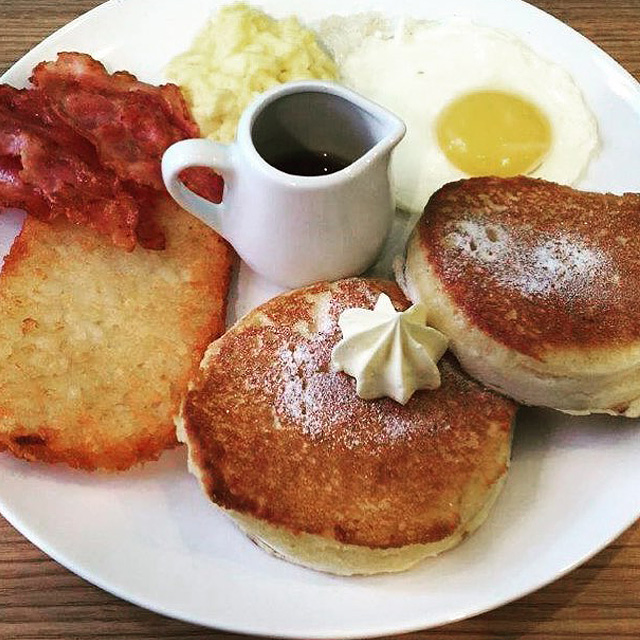 The Breakfast Experience
The Breakfast Experience has a pretty straightforward breakfast menu, so you can expect no-nonsense, sweet, and savory treats that just burst with flavor. Take your pick from their selection of waffles, eggs benedict, and rice meals. We can't stop drooling over The Campfire (P190), a S'mores-inspired waffle dish with chocolate sauce drizzled on a generous heap of marshmallows and graham crackers. If you prefer a savory start to the day, there's always their creamy Avo and Bacon Eggs Benedict (P245), a beautifully poached egg on top a huge serving of bacon, avocados, and fresh English muffins.
The Breakfast Experience is at 85 Scout Fuentebella, Quezon City.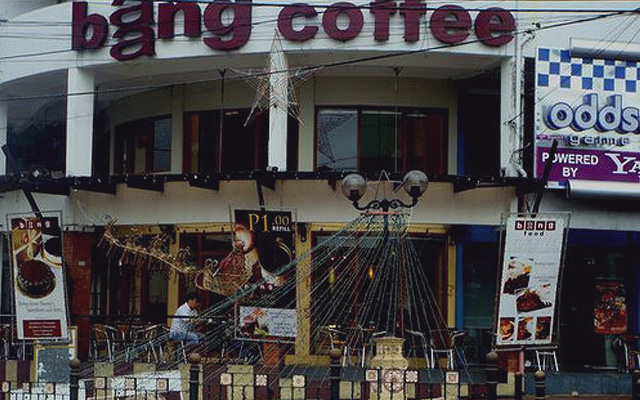 ADVERTISEMENT - CONTINUE READING BELOW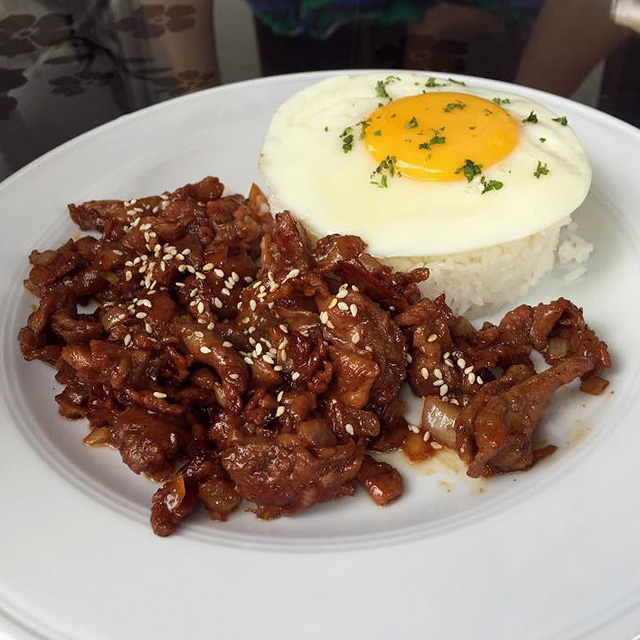 Baang Coffee
For a joint that's got you covered from breakfast to dinner, Baang Coffee is one café you should try at least once. With their extensive menu, there's always something to come back to, whether you want something familiar or something to satisfy your adventurous food trips. One of the crowd favorites is their Baang Tapa (P175), a plate of two eggs and pan-fried beef strips in a savory garlic marinade. For something a little more interesting, try the Baang Seafood Omelette (P185), or shrimps and crabsticks stuffed in a fluffy scrambled egg.
Baang Coffee is at Tomas Morato corner Scout Fernandez, Quezon City.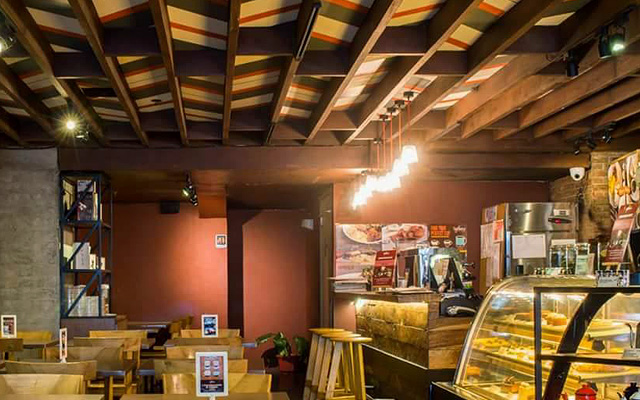 ADVERTISEMENT - CONTINUE READING BELOW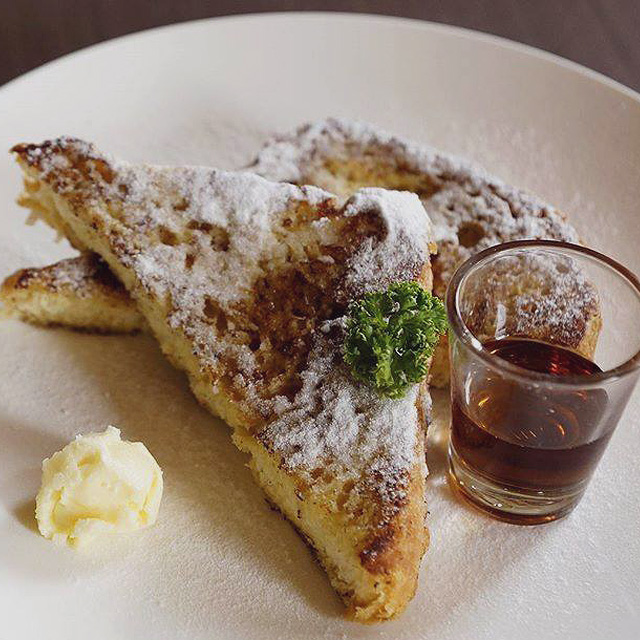 Afters Espresso
Dessert for breakfast? Why not! You can always go that route at Afters Espresso, a homegrown joint that makes for a cozy spot for hanging out and doing a bit of work (they have WiFi!). For a hearty breakfast, order their Hungry Man's Platter (P305), a heaping dish with three sugar-coated pan-crepes, German franks, bacon, and scrambled eggs topped with onions. Prefer something sweeter? Have their Cinnamon Toast (P190) that's served with ultra-rich whipped butter and sticky maple syrup.
Afters Espresso is at 20 Lansbergh Place, Tomas Morato Avenue corner Scout Castor Street, Sacred Heart, Quezon City.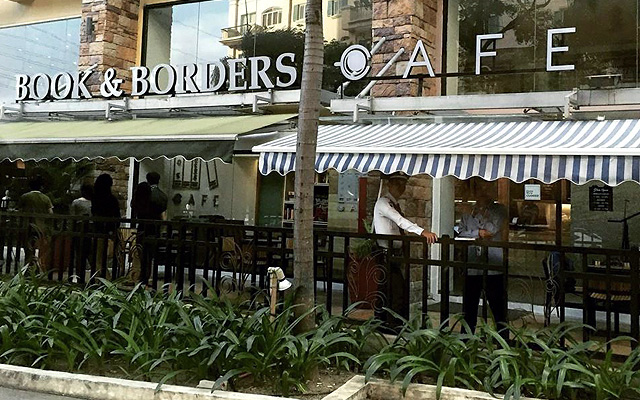 ADVERTISEMENT - CONTINUE READING BELOW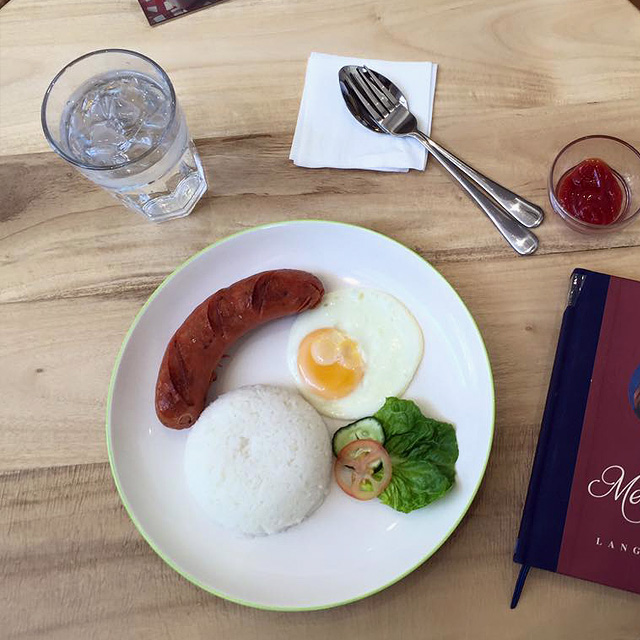 Book & Borders Café
Whether or not you're a bookworm, you'll fall in love with Book & Borders Café for their quirky and cozy interiors and all-day breakfast menu to keep you satisfied. Start the day with their Adobo Flakes (P220) paired with a generous side of garlic rice and eggs. You can even go for their French Toast with Sausage (P220) for something that's both meaty and sweet—a perfect combination for any breakfast if you ask us!
Book & Borders Café is at 281 Tomas Morato Avenue, Sacred Heart, Quezon City.
Load More Stories