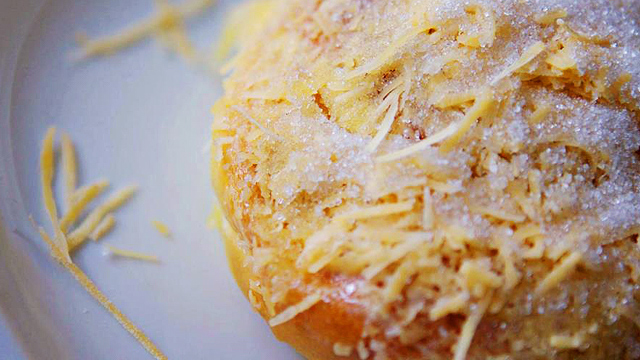 (SPOT.ph) The moment the bright, twinkling lights come up and Jose Mari Chan is almost always on the radio, you know it's that time of the year again, and we're not just talking about Christmas—it's ensaymada season! Sugary, buttery, and heavenly when alternated with sips of hot tsokolate, the ensaymada is a Christmas staple for many Filipinos. And so from mall stalls to fancy villages, we sought out the best classic ensaymadas for this list. Stripped of fancy flavors, the basic ensaymada is traditionally soft, laden with butter, and a rich yellow, with a trademark swirl. So, whether you want one with your steaming mug of coffee or a few boxes for your titos and titas, be sure to choose from this list.
ADVERTISEMENT - CONTINUE READING BELOW
All SPOT.ph Top 10 lists are researched, paid for, tested, and selected by the writers and editors. They are discreetly conducted without any notice made to the restaurants or their owners.
We rounded up the best ensaymadas in Metro Manila: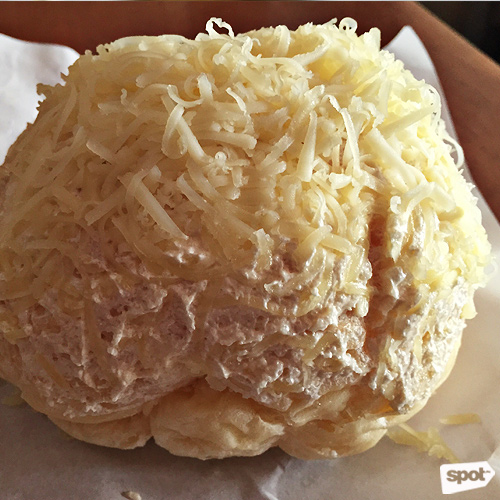 10. Purple Oven's Ensaymada (P75)
Famous for their lemon squares and chocolate macadamia cookies, Purple Oven also dishes out tasty ensaymada. Their version strikes a uniquely flavorful balance between the sweet frosting and the cheese. However, it's delicate to the point that an extra dab of buttercream would put the flavor noticeably off kilter. In a size just right for its price, this ensaymada makes for a filling snack. 
ADVERTISEMENT - CONTINUE READING BELOW
Recommended Videos
See a list of Purple Oven branches.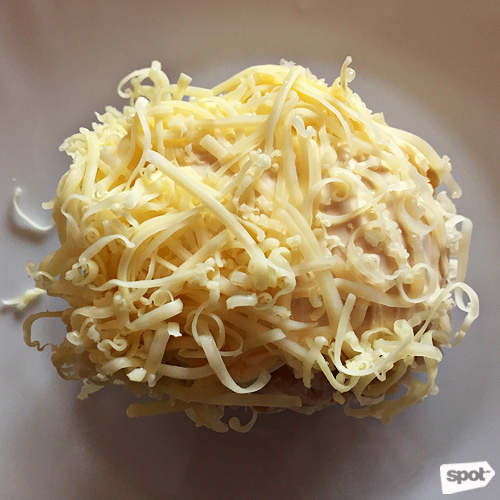 9. Ensaymada at Baker's Kingdom (P67/six pieces)
Found at Rustan's Supermarket, these goodies come in boxes of six. The ensaymada may be small, but the cheese is generous, and there's an intriguing milky undertone to them. The bread, though soft, may taste like a typical roll, but nothing beats the convenience of just heading to a nearby branch whenever craving hits. Throw in its reasonable price and you'll find yourself with an armful for the cost of one box of fancy ensaymada.
ADVERTISEMENT - CONTINUE READING BELOW
See a list of Rustan's Supermarket branches.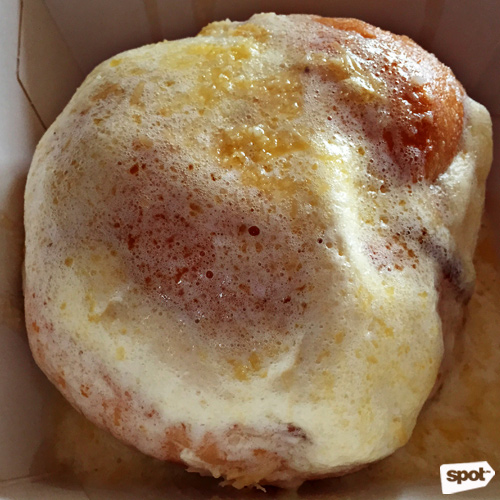 8. Starbucks' Triple Cheese Ensaymada (P85)
Talk about buttercream overload! And you don't need to taste it to know—you can see the frosting practically dripping down the sides! The light sprinkle of cheese is a little lost in the sweetness of the buttercream, but the bread acts as the perfect foil for all the bold flavors. This ensaymada may be a bit overwhelming for some, but we certainly don't blame those who reach for another sinfully rich forkful!
ADVERTISEMENT - CONTINUE READING BELOW
See a list of Starbucks branches.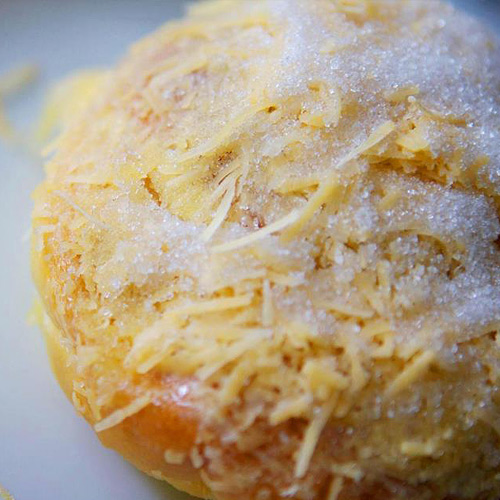 7. Homemade Treasures' Ensaimada (P565/four pieces)
You may notice how, in this case, it's spelled "ensaimada." You see, the fluffy pastry was originally named ensaimada de Mallorca, hailing all the way from Mallorca, Spain. A number of bakers—notably those from Pampanga—stick to the original name, most especially those who follow old recipes. Take Homemade Treasures' Ensaimada for instance. It's made using an heirloom recipe, which, in classic Kapampangan style, includes having the ensaimada's surface liberally dusted with sugar and a generous dollop of butter on and in the bread. While the surface is coated with grated quezo de bola, we suspect there are also bits of cheese buried in its fluffy layers, making for an interesting contrast between sweet and salty. Be sure to call and inquire about reservations and pick up. They are located all the way in Pampanga, but you can pick up your order at A. Venue Mall in Makati City.
ADVERTISEMENT - CONTINUE READING BELOW
Homemade Treasures is at 184 Manibaug, Libutad Porac, Pampanga. For more information, log on Homemade Treasures' Facebook page.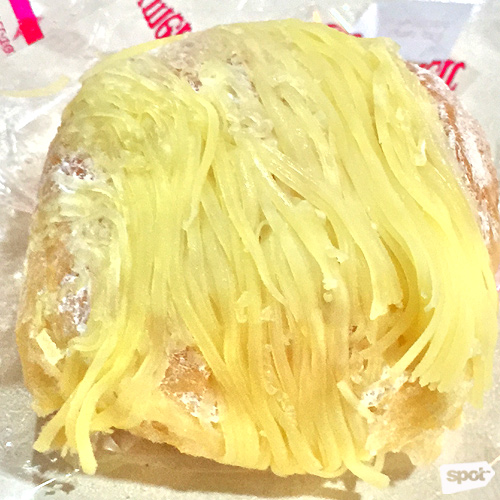 6. Quickmelt's Plain Ensaymada (P18)
This humble ensaymada can definitely hold its own among the bigger players out there. Thanks to its packaging, Quickmelt's ensaymadas may be confused with another brand at first glance. But the moment you bite into one, you would instantly know what sets it apart: The base is unbelievably soft, with a distinct note of sweetness coursing through the bread. The buttercream frosting is just enough, and the strands of cheese even out the overall sweetness of the ensaymada. At less than P20 each, it's more than just a hankering fulfilled at a reasonable price, it's a hunger sufficiently satisfied.
ADVERTISEMENT - CONTINUE READING BELOW
See a list of Quickmelt branches.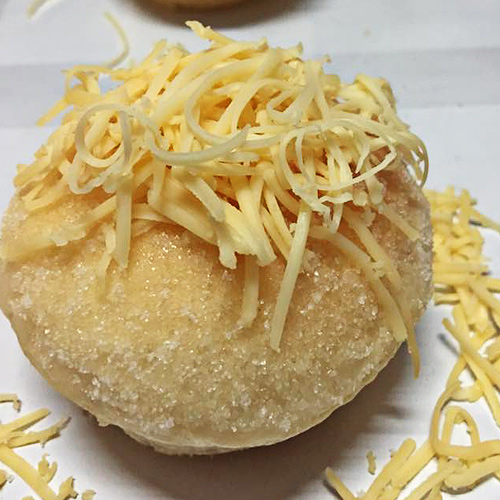 5. Ensaymada at Mylene's (P40)
Deceptively simple-looking, this particular ensaymada is relatively small, adorned by plentiful strands of cheese. Sparkling sugar peeks underneath the cheese, but there seems to be no trace of the usual buttercream—which is actually a refreshing change from all the decadent flavors we've experienced these past few weeks. As soon as we sank our teeth into the deliciously soft, surprisingly tasty bread, we knew we had a winner in our hands. The slight sweetness of its dough shines through, making this no-frills ensaymada marvelous in its simplicity. 
ADVERTISEMENT - CONTINUE READING BELOW
See a list of Mylene's Ensaymada and Banana Cake branches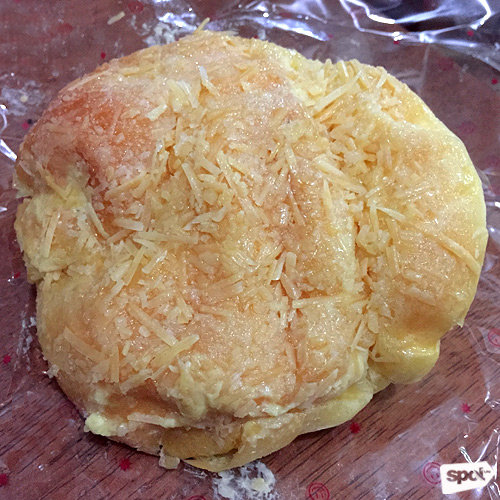 4. Quezo de Bola Ensaymada at Hizon's (P115/small)
More dense than fluffy, this ensaymada is resplendent in all its buttery glory. It's found in a bustling neighborhood in Manila, inside an unassuming restaurant with its own little corner in Ermita. But simply mention Hizon's and old timers would instantly tell you that they have one of the best ensaymadas in the city. One bite is all it takes: The delightful crunch of sugar granules is a cheerful greeting, and the sharpness of quezo de bola that chases after it is a welcome jolt that counters the sweetness of this popular treat.
ADVERTISEMENT - CONTINUE READING BELOW
Hizon's is at 1197 J. Bocobo Street corner Arquiza Street, Ermita, Manila City.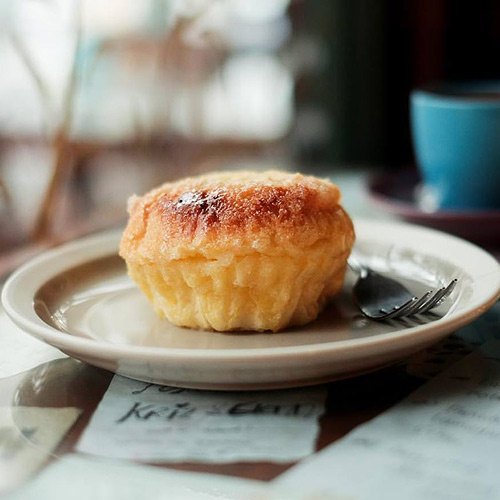 3. Café Mary Grace's Classic Ensaymada (P85)
Imagine this: Gleaming dollops of butter. Crisp granules of shining sugar. Fine, powdery quezo de bola. All these layered on one delicately soft, delectably fluffy pastry. You can practically taste the rich butter swirling in your mouth, your tongue tickled by the richness of the cheese. Hungry yet? With branches practically everywhere in the Metro, one shouldn't be denied a piece of this buttery, sugary heaven whenever longing for Mary Grace's ensaymada strikes. 
ADVERTISEMENT - CONTINUE READING BELOW
See a list of Mary Grace branches.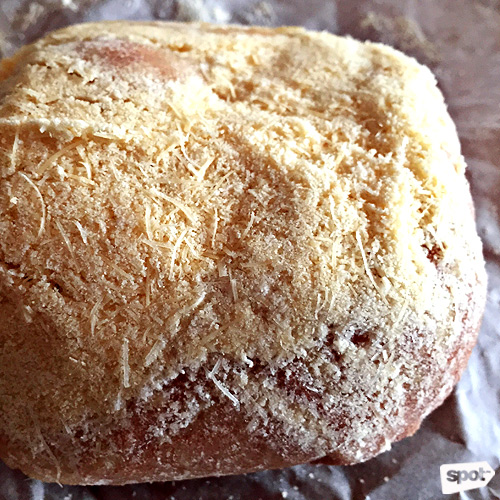 2. Queso de Bola Ensaimada at Cunanan's (P850/dozen)
A box of Cunanan's ensaymada is practically sacred, as we're sure your tita will tell you. After all, people make the trip all the way to Valle Verde just to get their hands on the legendary ensaymada! Generous sprinkles of grated quezo de bola thickly coat the surface, joining the grains of sugar and glossy butter as they form a layer over the soft dough. Veering away from the cloyingly sweet and jarringly salty flavors common among ensaymada nowadays, Cunanan's take on the buttery pastry is a pleasantly mild concoction, a familiar taste beloved since childhood. If you feel generous and plan to get a few boxes for Christmas gifts, don't forget to call ahead for dibs on those ensaymadas.
ADVERTISEMENT - CONTINUE READING BELOW
Cunanan's is at 44 Jasmin Street, Valle Verde 2, Pasig City. For more information, contact 631-0798.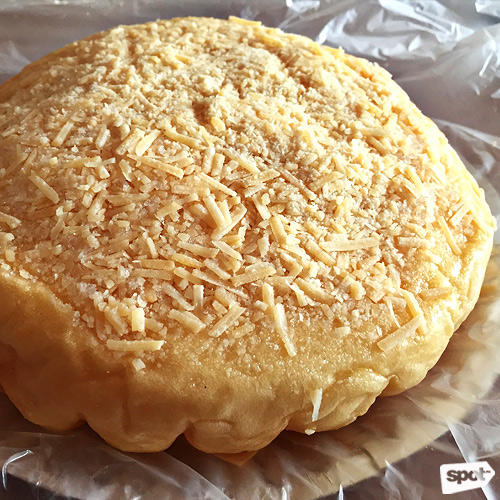 1. Imang Salud's Ensaimada (P190)
This Kapampangan homemade classic ensaymada is huge. About the size of a small cake, it is topped with enticing granules of sugar sparkling under strings of grated quezo de bola. There are no other words for it—it is practically perfect. The dough is soft, with the tastes of pungent cheese and buttery sweetness cleverly interspersing in every chunk. You would initially think the size overwhelming, but it's actually just right. Considering how delicious and superbly balanced the flavors and textures are, we're positive that a few bites won't be enough. Be sure to call a few days before picking up your order at the Legazpi Sunday Market. Their ensaymadas sell like hotcakes—they're usually gone by 10 a.m.!
ADVERTISEMENT - CONTINUE READING BELOW
Imang Salud is at Legazpi Sunday Market, Legazpi and V.A. Rufino Streets, Legazpi Village, Makati City. For more information, visit Imang Salud's website..
For other Top 10 lists, check out SPOT.ph's Top 10 Everything Food Lists 3rd Edition. Co-presented with C2 Cool and Clean, it's priced at P195, available at major bookstores.
Share this story with your friends!
---
Help us make Spot.ph better!
Take the short survey
Load More Stories