FIRST LOOK: This Restaurant Has Almost Every Noodle Dish You Can Think Of
The Noodle Studio is the answer to your Asian food cravings.
The Noodle Studio
2/F Ayala Malls The 30th, 30 Meralco Avenue, Pasig City
Open from 11 a.m. to 9 p.m. (Sunday to Thursday) and 11 a.m. to 10 p.m. (Friday to Saturday)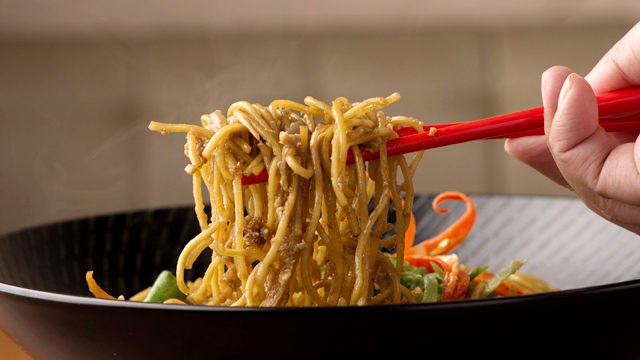 (SPOT.ph) Asia is a wildly diverse region—neighboring countries could have customs and traditions that are polar opposites of each other. But if there's something that could unite the continent, it's a shared love for noodles. Chef Gigo de Guzman celebrates this love, bringing together the noodle dishes of the region in his new restaurant, The Noodle Studio.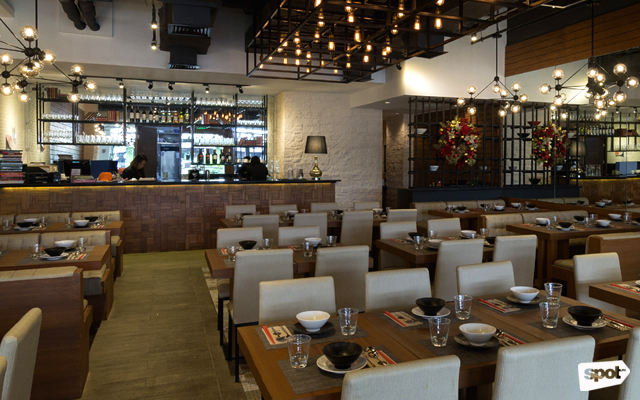 ADVERTISEMENT - CONTINUE READING BELOW
But aside from his passion for noodles, Chef Gigo shares a deeply personal reason for opening his noodle-centric resto. "It's my way of remembering my dad who passed away 11 years ago," he shares. "We would bond through eating. His habit would be he would order two portions, taste it, and then transfer all the noodles to my bowl because he knows I loved it."
For Chef Gigo, The Noodle Studio was his way of celebrating his dad's memory through delicious noodle dishes. It's no surprise then that he poured an incredible amount of effort in perfecting every dish in his menu—not to mention, he's also, admittedly, a perfectionist.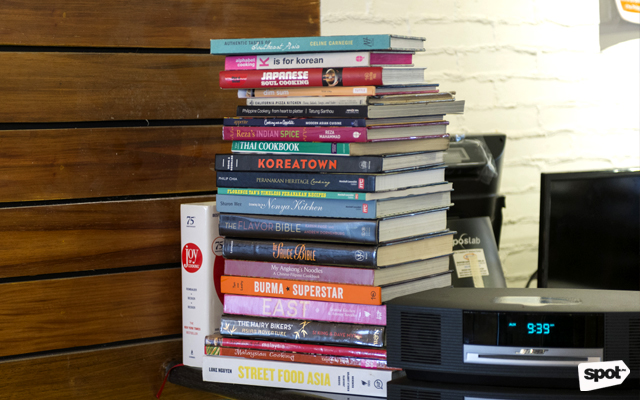 Chef Gigo's collection of cookbooks
Because they don't specialize in a single type of cuisine ("We consider ourselves a Pan-Asian restaurant," says Chef Gigo), it could have been easy for The Noodle Studio's menu to feel slapdash. But Chef Gigo avoids this through thorough research. "The recipes here were developed with the help of other chefs plus research using both online sites and cookbooks, and I also traveled abroad," he says. "Each country has different ways of preparing their noodle dish. So what we did was we try to get the essence of what made them so good."
ADVERTISEMENT - CONTINUE READING BELOW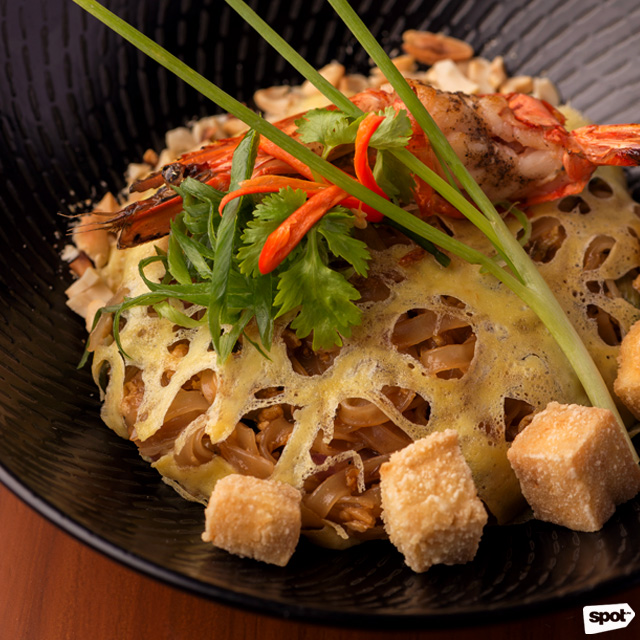 Pad Thai
His hard work pays off; trust us when we say whatever noodle dish you order here will not disappoint. The Pad Thai (P378) doesn't play coy; a single forkful immediately bombards you with punchy sweet-tangy flavors. Spicy tofu and lots of fresh prawns add texture to make this an unforgettable dish.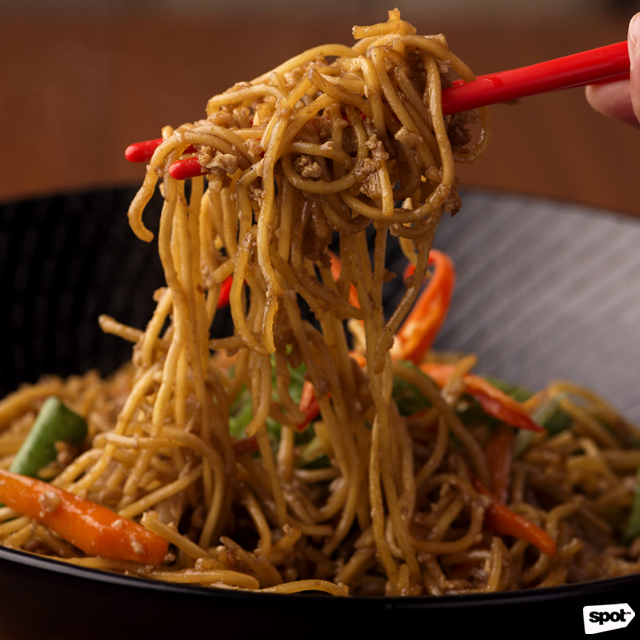 ADVERTISEMENT - CONTINUE READING BELOW
Mie Goreng
There's no restraint to be found in the Mie Goreng (P288), either, only intense savory-spicy flavors. A subtle smokiness takes this dish to the next level—Chef Gigo shares they achieve the flavor by using an iron wok.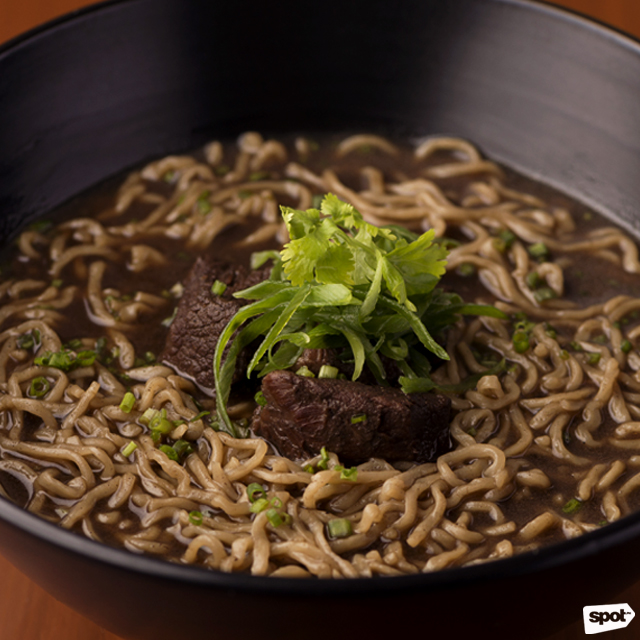 Beef Brisket Noodle Soup
If you crave something warm, The Noodle Studio also has a good selection of soup dishes. Chef Gigo shares that they got the recipe for their Beef Brisket Noodle Soup (P408) from a chef who worked in Taiwan. With a broth that's peppery but not overwhelmingly so and fork-tender beef chunks, this bowl makes for a comforting meal.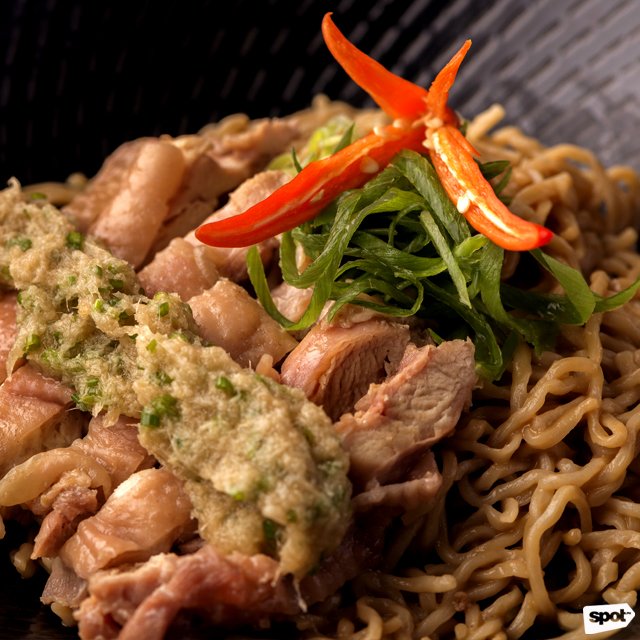 ADVERTISEMENT - CONTINUE READING BELOW
Cold Noodles With Hainanese Chicken
Aside from classic noodle dishes, Chef Gigo exercises his creativity with his own take on some Asian favorites, like the Cold Noodles With Hainanese Chicken (P348). Tossed in a mild vinegar-y sauce, the cold noodles mesh perfectly with the stronger gingery flavors of the juicy chicken.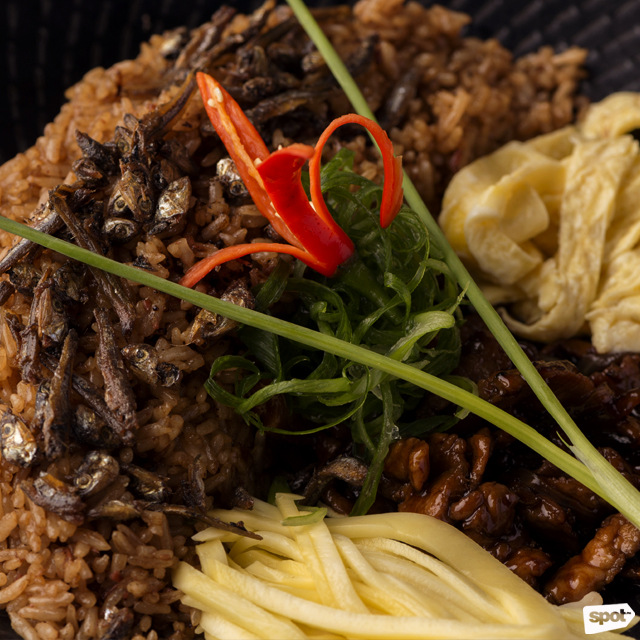 The Noodle Studio also offers rice dishes like this lip-smacking Bagoong Rice (P348)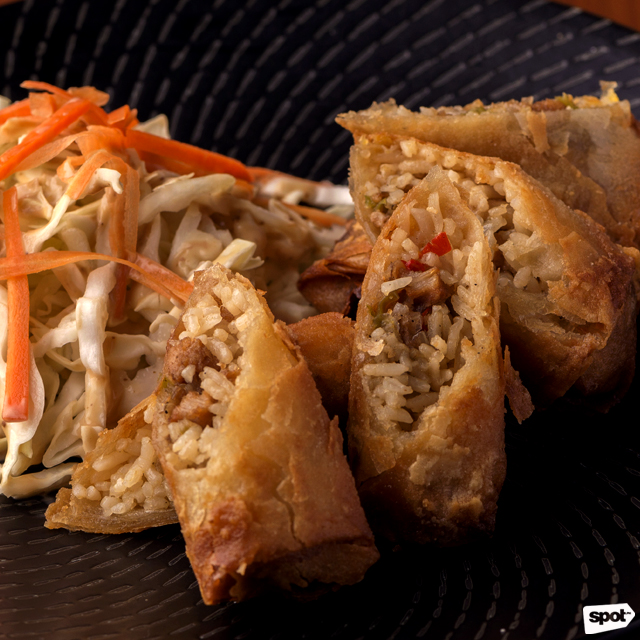 ADVERTISEMENT - CONTINUE READING BELOW
And novel starters like Fried Sisig Rolls (P238), stuffed with rice!
Even with his wide array of noodles dishes, Chef Gigo admits there is one dish he won't be adding to the menu: Ramen. "It's hard to master," he shares. "And there are so many ramen places who do it better than we ever could." Though with all the other tasty noodles you can have at The Noodle Studio, we don't think you'll be missing ramen anytime soon.
Photos by Hans Fausto
Load More Stories