10 New Restaurants to Try in BGC and Uptown Bonifacio This December
From French cuisine to fusion fare!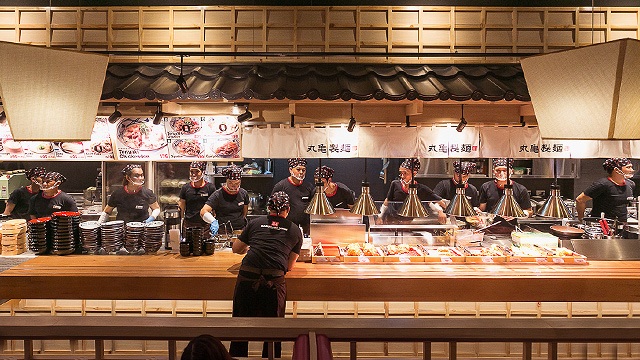 (SPOT.ph)  Whether you're a regular or just happen to be in the area, there's always something fresh for you to try in Fort Bonifacio. In fact, since our last restaurant guide, more eateries have popped up in BGC and Uptown Bonifacio! We round up some of the new restaurants you need to add to your checklist.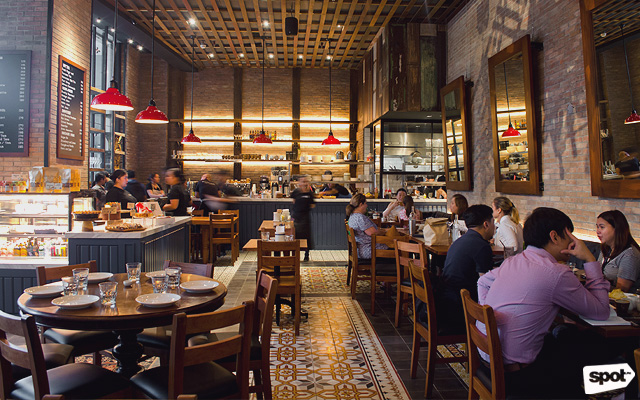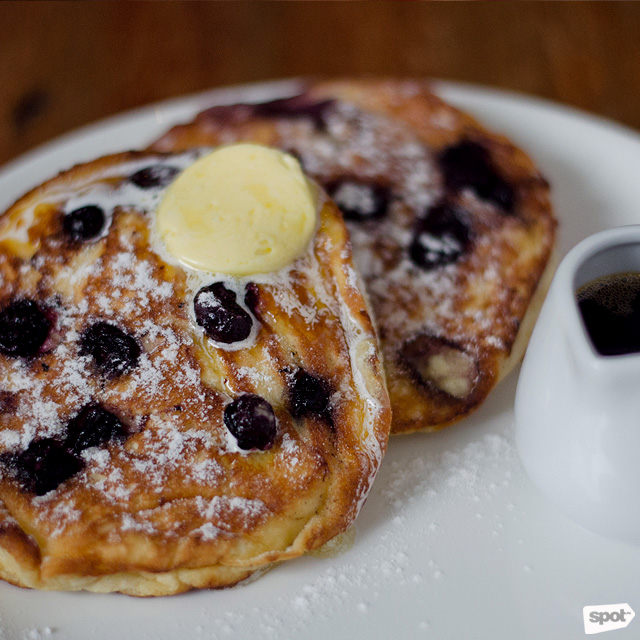 Little Flour
Wildflour's little sibling might just become your new favorite brunch nook in BGC. Little Flour has your Wildflour favorites plus exclusive dishes inspired by local flavors. Their Rice Bowls, adapted from the ones served at L.A.-based Sari Sari Store (also owned by Wildflour's Walter Manzke and Margarita Lorenzana-Manzke) are perfect for busy folks, but if you have time to linger, have their incredibly fluffy Blueberry Pancakes or the sweet-salty Cassava Cake, which is well on its way to reaching cult-favorite status.
Little Flour is at G/F World Plaza, 4th Avenue corner 31st Street, Bonifacio Global City.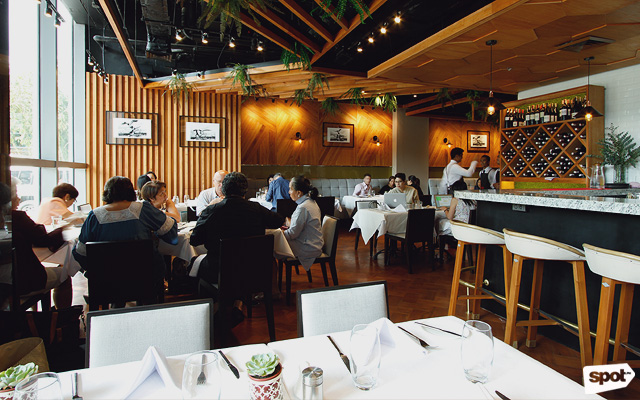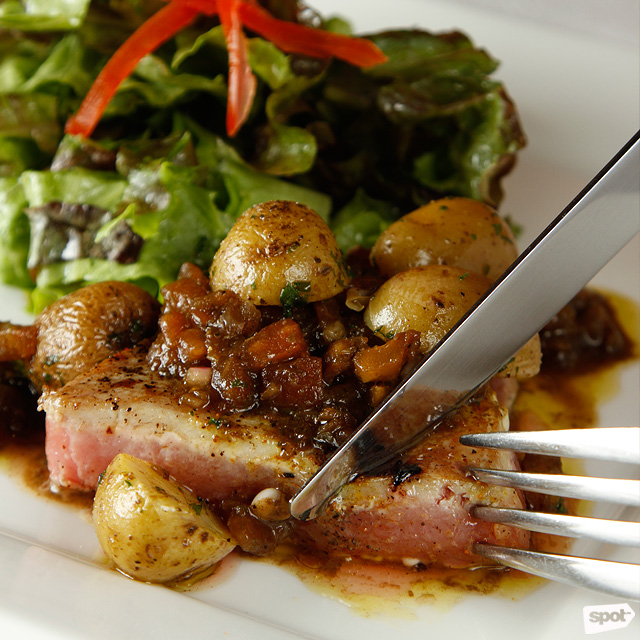 Sagana
French food has a reputation for being intimidating, but Sagana may just change your mind. While the menu is full of classic French dishes, Chef Marc Aubry uses the best farm-to-table produce from all over the Philippines, which gives his cooking a unique local twist. With rustic interiors to match wholesome home-style cooking, Sagana is the perfect gateway to French cuisine.
Sagana is at G/F Net One Center, 3rd Avenue corner 26th Street, Bonifacio Global City.
ADVERTISEMENT - CONTINUE READING BELOW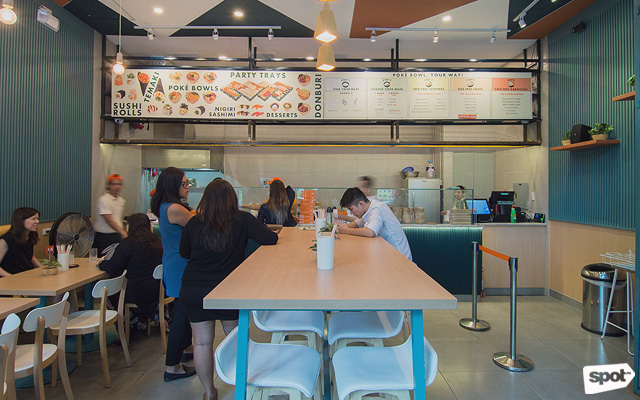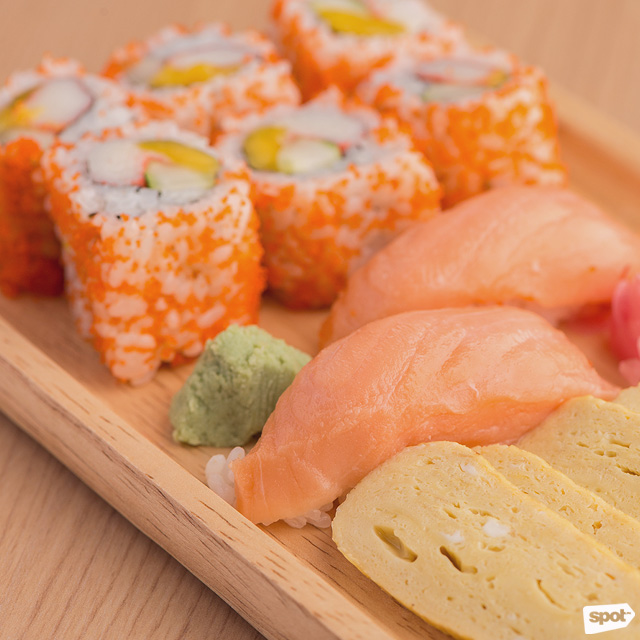 Sushi Nori
Sushi Nori's biggest branch is perfect for those sudden Japanese cravings. Their Bento Boxes, exclusive to their BGC branch, is perfect for indecisive folks—each box gets you three different variants of sushi and sashimi. Plus, you can pay for your Bento Box at the Express Lane, so you don't have to worry about being stuck in line way past the end of your lunch hour.
Sushi Nori is at G/F W City Center, 7th Avenue, Bonifacio Global City.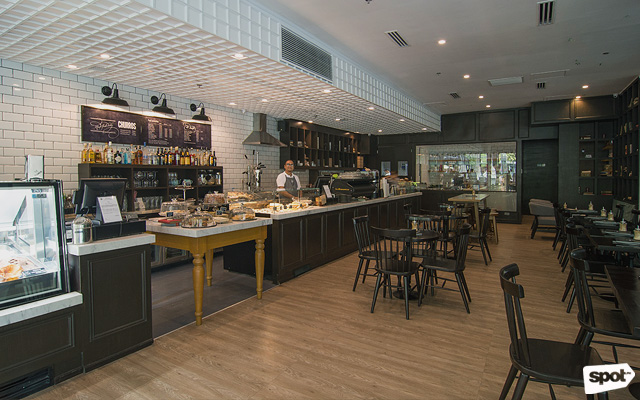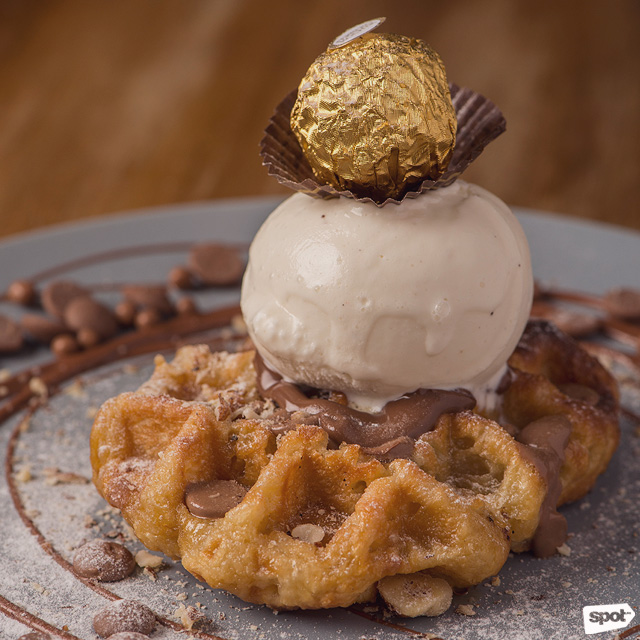 St. Louis House of Fine Ice Cream and Dessert
"Fine" doesn't completely describe just how delectable the desserts are at St. Louis. Their ice cream is rich and generously laden with syrup, fresh fruit, or chocolate chunks. Their churros are light and almost grease-free, with a subtle vanilla flavor that almost makes you want to eat them without the dip—resist the urge though, because the dark chocolate dip is so indulgent, it almost seems like they melted a bar just for this pot. But, St. Louis isn't just about desserts. You could have a full meal here from sunrise till past sundown with their extensive breakfast and lunch menus that include almost everything from chia seed bowls to savory crepes.
St. Louis House of Fine Ice Cream and Dessert is at Unit C3-104 Bonifacio High Street, Bonifacio Global City.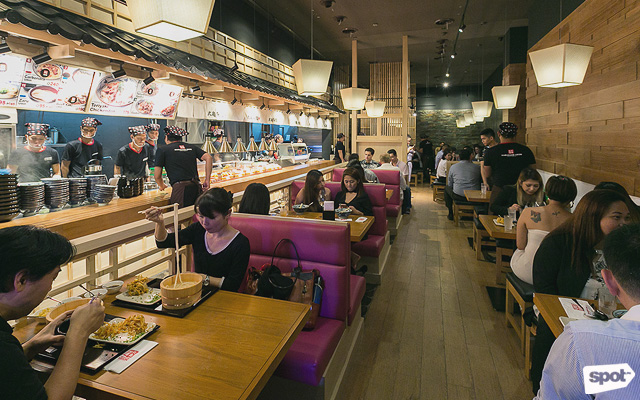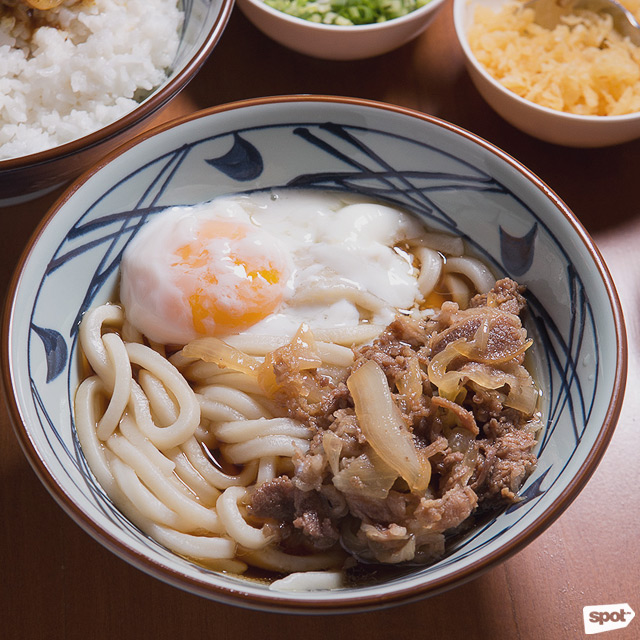 Marugame Udon
Ramen will always have a place in our hearts, but udon deserves just as much attention, especially if they're as delicious as Marugame Udon's. This udon joint from Tokyo serves up noodles that are freshly-made and hand-pulled on the spot, in a self-service set-up reminiscent of holes-in-the-wall in Japan. Whether served warm in a bowl of broth or cold with the soup served on the side for dipping, your udon is guaranteed to be firm yet chewy, and your broth tasty and full of savory goodness. Don't forget to pick up some of their golden-fried sides, too, like tempura and chicken karaage.
ADVERTISEMENT - CONTINUE READING BELOW
Magurame Udon is at B7 Bonifacio High Street, Bonifacio Global City.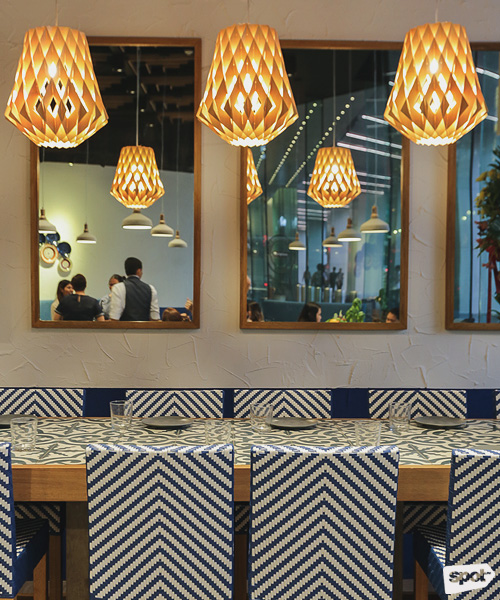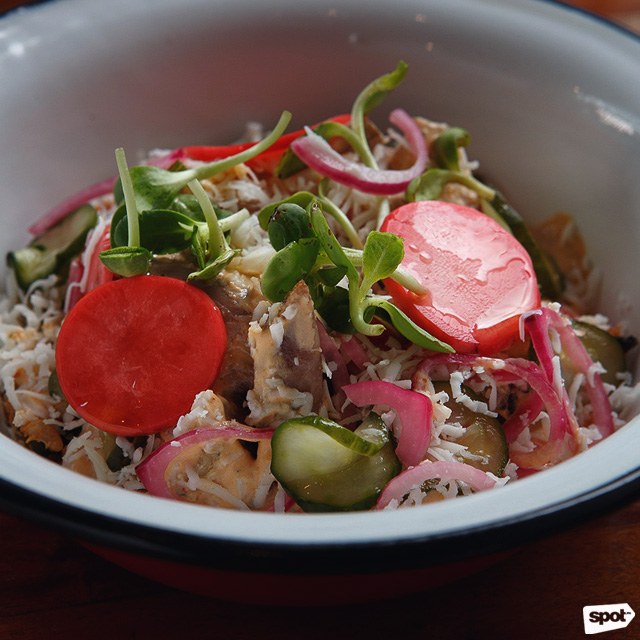 SOUV by Cyma
Cyma has already become synonymous with Greek food in the Philippines, but this hasn't stopped Chef Robby Goco from experimenting with the cuisine. At SOUV by Cyma, he uses unconventional ingredients like kale and quinoa to give Greek dishes a fresh and fun twist—without sacrificing the distinctly bold flavors of Greece, of course. His wide variety of colorful wraps, rice, and salad bowls are perfect for busy folks, but his frozen Greek yogurt is easily a crowd-favorite—the toppings, like extra virgin olive oil and salt, are pretty out there, but trust us when we say don't knock it until you've tried it!
SOUV by Cyma is at G/F Net Park Building, 5th Avenue, Bonifacio Global City.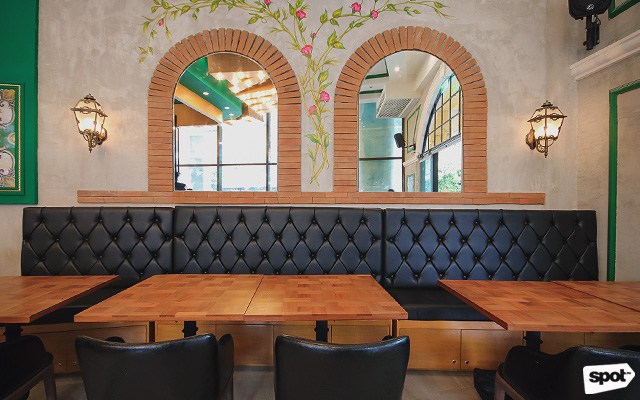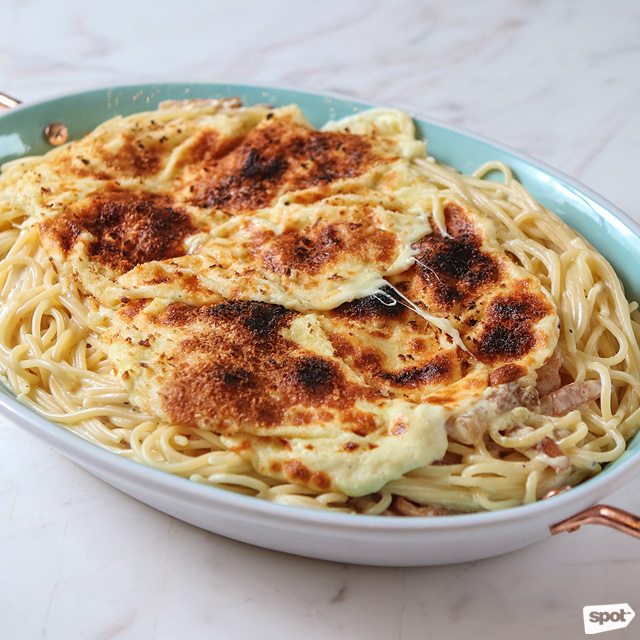 Mamma Mia
Mamma Mia's Tuscan villa-inspired interiors are the breather you need from your humdrum office cubicle. This Italian restaurant wants you to stay from sunrise until way past midnight—and you just might, with their extensive menu that covers coffee and breakfast to entrees, bar chow, and libations. Cheese lovers will have a field day with their pizzas, with a crust stuffed with a blend of Taleggio, Mozzarella, Cream Cheese, and Mascarpone, and their Spaghetti Carbonara Alla Mamma Mia, topped with melted Parmesan cheese.
Mamma Mia is at G/F Uptown Mall, Uptown Bonifacio.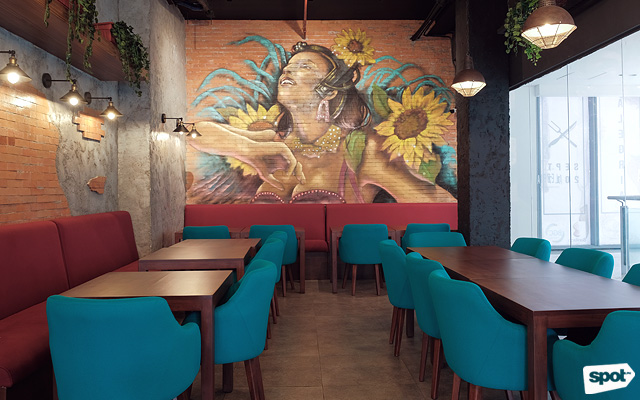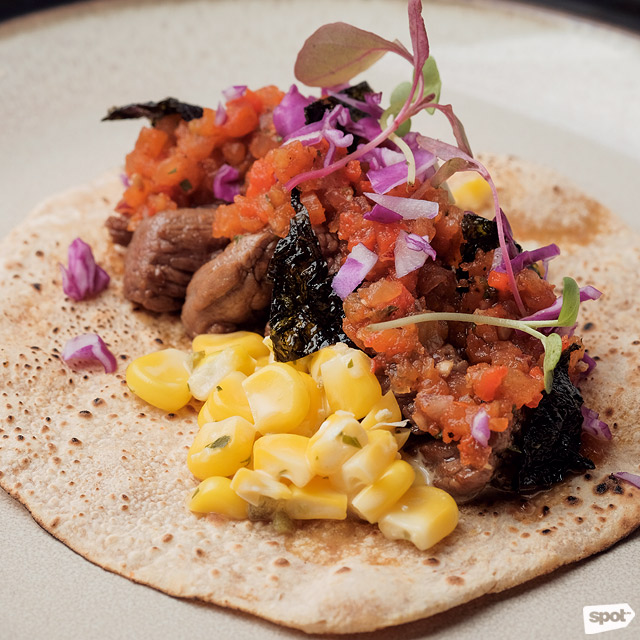 ADVERTISEMENT - CONTINUE READING BELOW
Alegria Cozinha Moderna & Sangria Bar
Too old or too tired for the clubbing scene? Why not have a chill night out with your tita friends at BGC's first sangria bar? Alegria has different concoctions that are sure to give you a buzz, from the light but full-flavored Cava Sangria or the refreshing but hard-hitting Sangria Verde. Pair your drinks with Alegria's bold Latin American and Japanese fusions: Out-of-the-box yet tasty grub you won't be able to forget the morning after.
Alegria Cozinha Moderna & Sangria Bar is at 4/F Uniqlo Building, 7th Avenue corner 30th Street, Bonifacio Global City.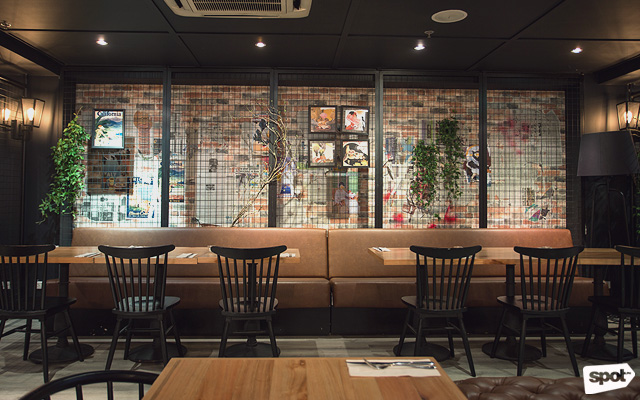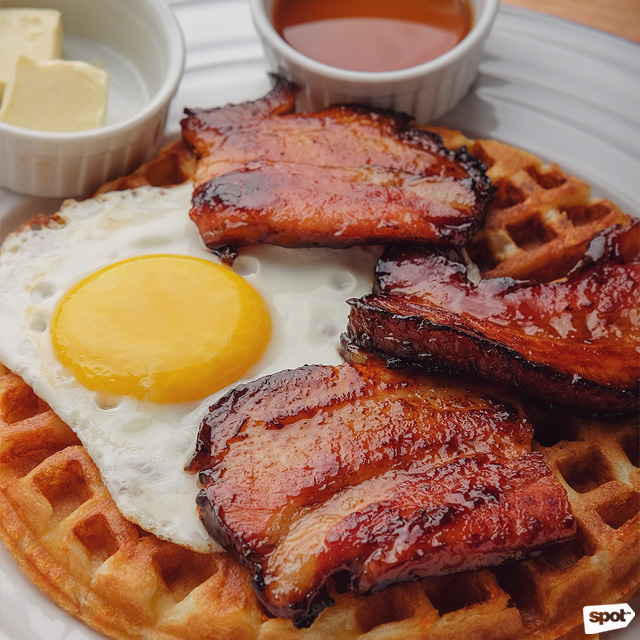 B.A.D. Late Night Breakfast Bar
After a night of fun partying, there's nothing better than a plate of the greasiest breakfast food available. With B.A.D. entering Uptown's electric night life scene, you don't have to head far to have breakfast long after the sun has gone down. Their comforting B.A.D. Arroz Caldo, overloaded with pork, chicken, and beef plus salted egg and bonito flakes, is the perfect hangover cure, or you could just go for the classic Bacon & Cheddar Waffle, served with bourbon pancake syrup.
B.A.D. Late Night Breakfast Bar is at The Palace Complex, 11th Avenue, Uptown Bonifacio.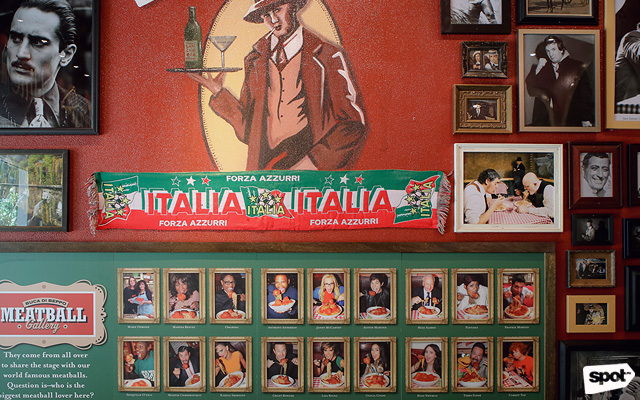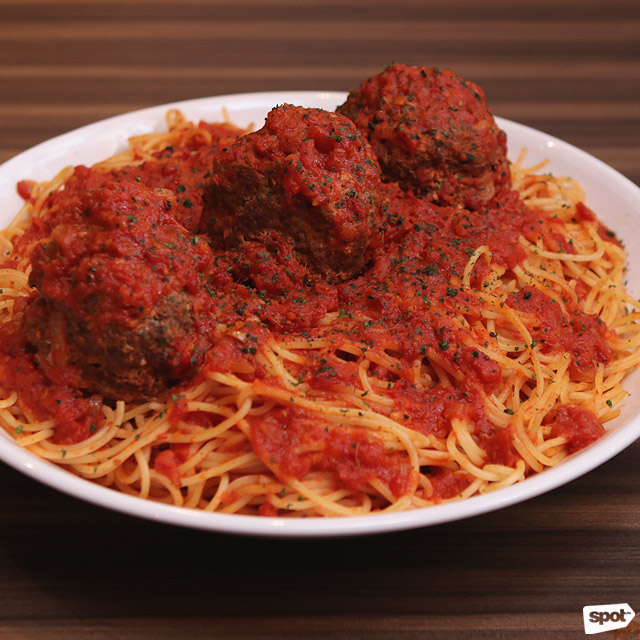 Buca Di Beppo
Arguably the most eccentric Italian chain from the U.S. is now in Manila! Buca Di Beppo is over-the-top in the best way possible, from their dizzyingly colorful and delightfully kitschy interiors to their giant servings. The Spaghetti and Meatballs is one of their signature dishes for good reason, with a marinara sauce that showcases the subtle acidity of fresh tomatoes and peppery meatballs that are almost the size of your fist.
ADVERTISEMENT - CONTINUE READING BELOW
Buca Di Beppo is at G/F BGC Corporate Center 11th Avenue corner 30th Street, Bonifacio Global City. Buca Di Beppo opens on December 1.
Load More Stories