The Secret Behind the World's First Michelin-Starred Ramen
Chef Onishi Yuki of Tsuta talks about perfecting his recipes ahead of launching the first Manila outlet.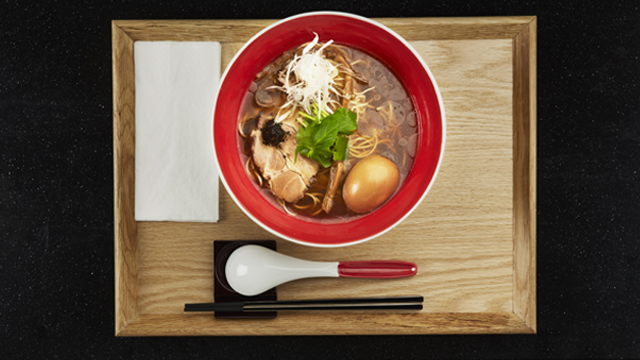 (SPOT.ph) There were only nine seats at Chef Onishi Yuki's small eatery in Sugamo, a district located in the north of Tokyo, when he opened it in 2012. But even then, foodies flocked to the neighborhood—popular for being a shopping district for the elderly—to get a taste of Tsuta's famous Japanese Soba Noodles. It became such a hit that customers would line up at six in the morning grab a steaming hot bowl of his creation.
Not long after, the Michelin Guide also caught wind of his Shoyu Soba Ramen and its thick, fresh noodles—noodles made remarkable by the fact that their unique flavor comes from soy sauce made of soybeans that are matured for two years. It became the first ramen awarded with a Michelin star in 2015. It was again awarded one Michelin Star in 2016.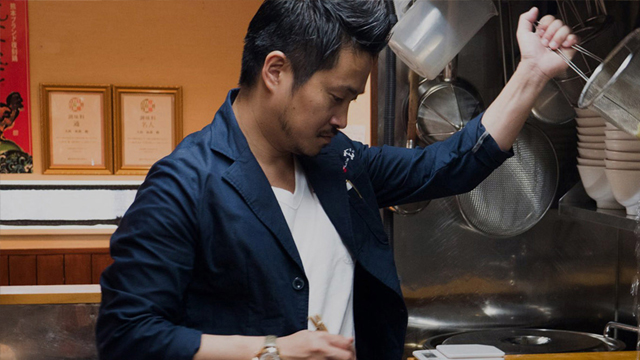 ADVERTISEMENT - CONTINUE READING BELOW
The feat is already quite impressive. You'll be even more amazed when you find out that Chef Yuki only learned how to make this Japanese favorite when he trained under the guidance of his father, who also owned a ramen restaurant.
In an interview with SPOT.ph, Chef Yuki shares how he felt when he found out about the prestigious award. "To be honest, I was delighted. I think it's because not plenty of ramen shops get this recognition," he says. But even if his restaurant is the first of its kind to get the coveted award, he still believes there should be more. "I think getting the Michelin star belongs to the ramen industry."
CONTINUE READING BELOW
Recommended Videos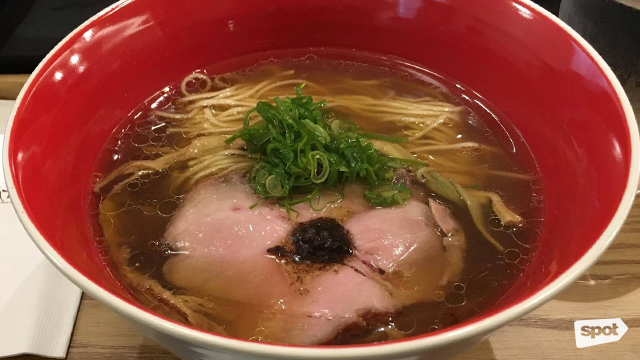 You have to wonder: What makes Tsuta's ramen so special? Well, for starters, the chef uses truffle oil in his recipe, making the ramen taste different from the broths that we're used to. "I wanted to make [one and only] ramen that other shops do not have," he shares. And it's not just the use of truffle oil that's different.
ADVERTISEMENT - CONTINUE READING BELOW
To achieve that umami flavor, Chef Yuki makes his own tare with three different sauces originating from various parts of Japan. He explains, "We wanted to be distinct in taste and flavor that's why we created our very own blend."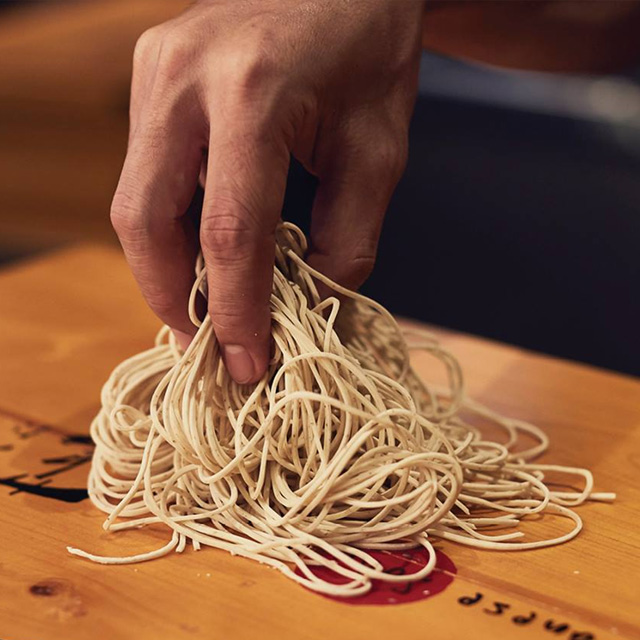 Tsuta's handmade soba noodles
It's this kind of effort to create a ramen so different that makes Tsuta stand out. He even goes the extra mile and tests out new ingredients as often as he can. "I always try to think of recipes that I think other shops will not think of," he reveals. "I check on different ingredients every day to keep my recipes different from others."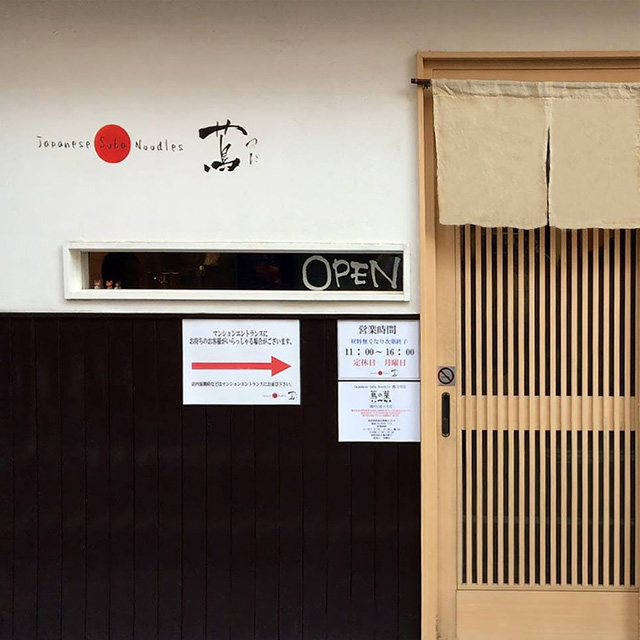 ADVERTISEMENT - CONTINUE READING BELOW
Tsuta's first branch in Sugamo, Japan
It comes as no surprise then that franchisers from abroad have called him up, asking if they can open branches of Tsuta in their own countries. But a simple call isn't enough to get Chef Yuki to set up shop. He also sees to it that there's a genuine interest in the brand. In fact, what convinced him to open an 18-seater branch in Singapore was that the franchiser went all the way to Japan just to try his ramen.
Chef Yuki wanted to bring his dishes to a country that's becoming more and more open to new flavors and concepts, which is why he's opening a new branch in the Philippines. "Manila is an emerging culinary market in Asia," he says.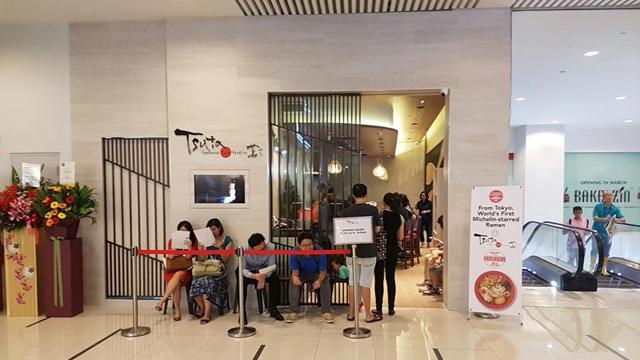 Tsuta's second outlet in Singapore at Tai Seng Street
Just like the other branches in Singapore, Taiwan, and Hong Kong, Tsuta's upcoming branch in the Philippines will also be importing ingredients from Japan. He says, "Without these ingredients, it will not be Tsuta's taste." But that doesn't mean that he isn't willing to expand his simple but stellar menu. "The process of making ramen differs slightly for each country. This is to make the ramen more delicious."
ADVERTISEMENT - CONTINUE READING BELOW
He's also looking into adding Filipino ingredients to his recipes. "I will visit [the] Philippines and explore unique local ingredients," he shares. "I am also excited to eat the local food as well that can inspire me on working on creating [a] new recipe." He's intent on giving Filipinos something new to look forward to, aside from his unique ramen. He reveals, "I will create special recipes solely for Filipinos that they will love."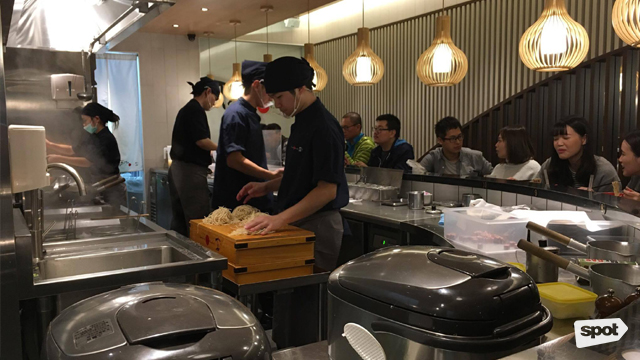 Tsuta in Taipei, Taiwan
Tsuta has partnered up with FooDee Global Concepts, the same people behind Tim Ho Wan, Todd English Food Hall, and Pound, to bring the savory comfort soup to Manila. It's slated to open on December 16 at Bonifacio High Street.
Chef Yuki has already earned the world's first Michelin Star for ramen and his small eatery is expanding into full-fledged restaurants around the world. Yet, he believes he still hasn't perfected his recipe for ramen. "There is no goal or perfection in creation. I think the recipes that I create progress as I grow." With this mindset and his endless search for something new, Manila's Tsuta is definitely going to need more than just a few seats.
ADVERTISEMENT - CONTINUE READING BELOW
Share this story with your friends!
---
Help us make Spot.ph better!
Take the short survey
Load More Stories