10 No-Fail Places for Boneless Lechon Belly in Manila
Have a feast!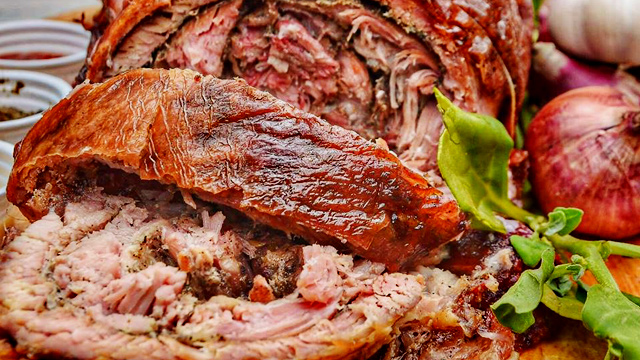 (SPOT.ph) While we can think of a handful of occasions to have this all-time favorite dish, there's nothing like a succulent slab of lechon belly during the cheery Christmas holidays. Lechon, whether it's had whole, stuffed, or deboned, is a feast not just for the palate, but also for the eyes. Check out these 10 places for your boneless lechon belly fix in the Metro.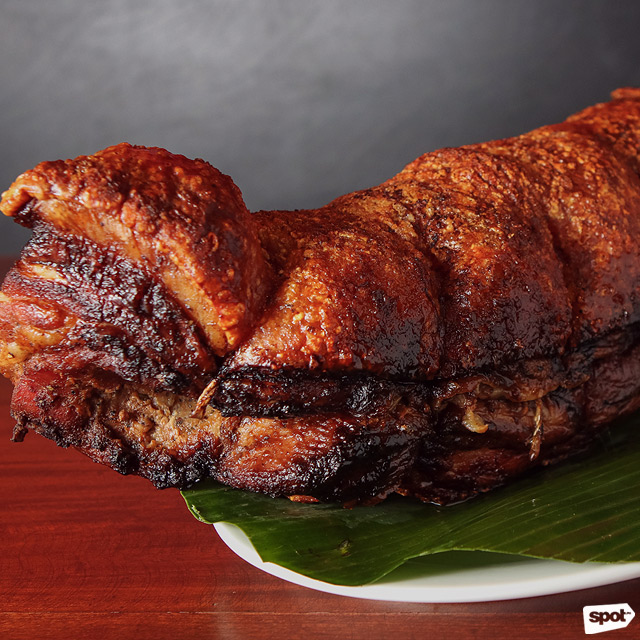 Zubuchon has been serving up some mighty-fine Filipino comfort meals since they opened their first Manila branch in early 2017, but one of their must-try specialties has got to be their take on the boneless lechon belly. They've stuffed and seasoned a classic pork belly with their signature herbs and spices, roasting it until it's a beautiful golden brown. You can dine in or take home a serving of their Boneless Lechon (P290/small, P590/medium, P880/large), served with their special chili oil, soy sauce, and vinegar.
Zubuchon has branches at Talisay Street, Barangay San Antonio, Makati City, and UG/F Building A, SM Megamall, Mandaluyong City.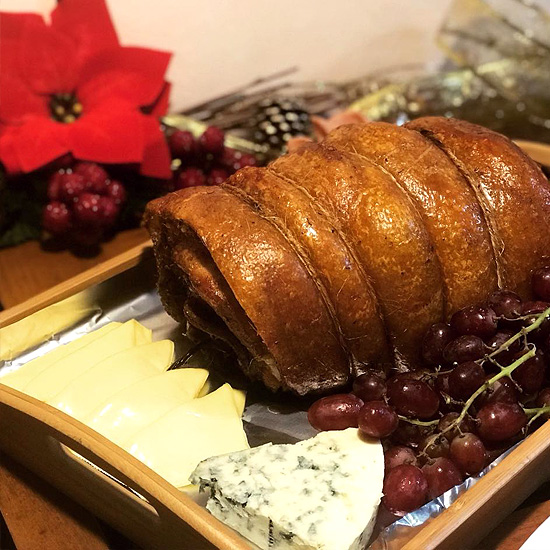 Hulya and Maria's Kitchenette
No time to pick up some lechon yourself? Hulya and Maria's Kitchenette is here to help. They're a homegrown online food service that not only whips up some delectable Filipino family favorites, but also delivers your orders right to your door! That means you can sit back and just wait for their Boneless Lechon Belly (P1,400/eight to 12 pax, P1,800/12 to 15 pax) to come to you. The pork is fork-tender and juicy while the skin is satisfyingly crunchy, so you'll be dreaming about this dish even after the holidays!
ADVERTISEMENT - CONTINUE READING BELOW
For more information, log on to Hulya and Maria's Kitchenette Facebook page or call 0945-308-7767.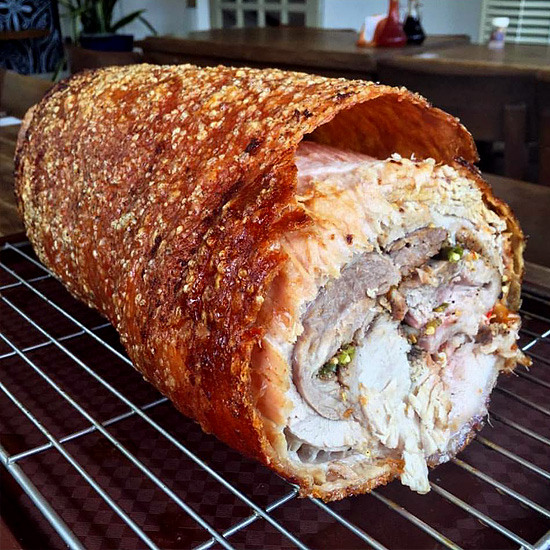 Tatang's Boneless Cebu Lechon
You'll love Tatang's juicy lechon, which is seasoned to perfection—but you won't be able to take your hands off the extra crispy and sinfully crunchy skin. You can either dine-in and have their Classic Lechon Belly (P120/100 grams with plain rice, P130/100 grams with garlic rice) by the platter or take some home (P215/quarter kilo, P430/half kilo, P860/kilo) to share at your next Christmas get-together. Like heat? Try their Spicy Lechon Belly (P220/quarter kilo, P440/half kilo, P880/kilo)!
See a list of Tatang's Boneless Cebu Lechon branches.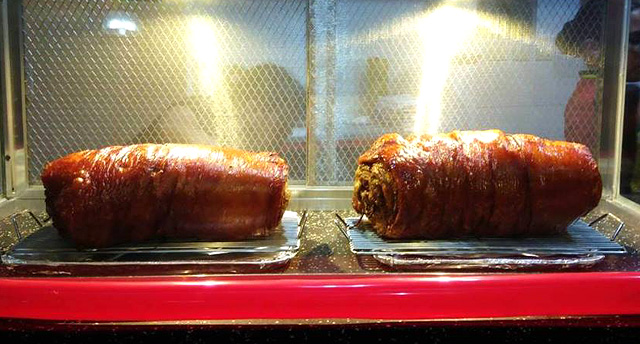 Cebu's Original Lechon Belly
They're known for their tasty lechon, bursting with herby flavor right from the skin, making it a perfect addition to any Christmas feast. Take home their Original Boneless Lechon (P95/100 grams, P650/kilo), or go for their new blend, the Spicy Boneless Lechon (P105/100 grams, P700/kilo). Either way, you're in for a real treat!
See a list of Cebu's Original Lechon Belly branches.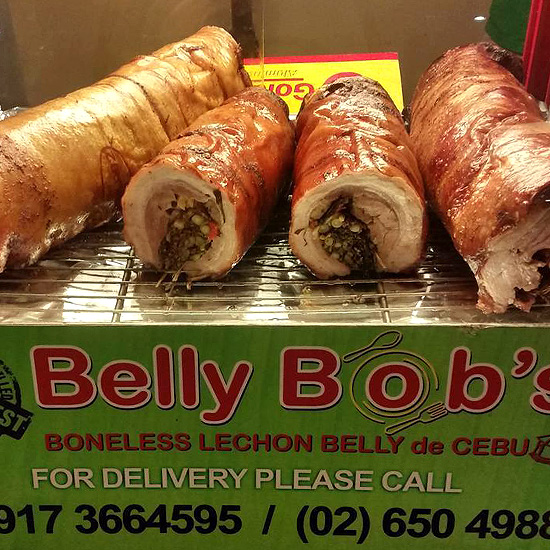 Belly Bob's
Belly Bob's is another lechon joint with its roots in Cebu, but it has thankfully branched out in Manila. They want to put everyone's favorite part of the lechon front and center on their menu, so you can expect flavorful meat encased in crispy skin, all charcoal-grilled into a beautiful pork-belly dish to keep you coming back for more. You can enjoy their lechon belly meals when you dine in, or you can bring some home for sharing (P199/quarter kilo, P398/half kilo, P597/three-quarters kilo, P795/kilo).
ADVERTISEMENT - CONTINUE READING BELOW
Belly Bob's has branches at SM Mall of Asia, Seaside Boulevard, Pasay City, and SM Megamall, Mandaluyong City.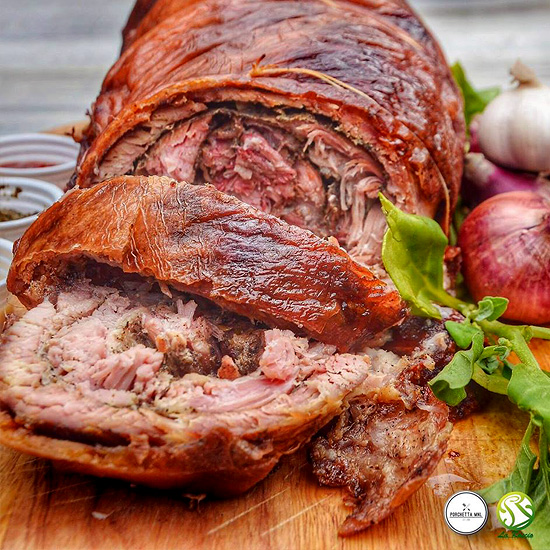 Porchetta MNL
Porchetta MNL whips up some pretty mean, meaty dishes that are perfect for building up that holiday excitement. And as their name suggests, a good, roasted pork belly is definitely the star of the show at this joint. Try the Chef's Porchetta (P169), served with rice, soup, their signature salsa verde, and salad. There are also set meals for anyone who prefers to have more sides to pair up with their lechon belly.
Porchetta MNL is at 47 Visayas Avenue corner Congressional, Quezon City.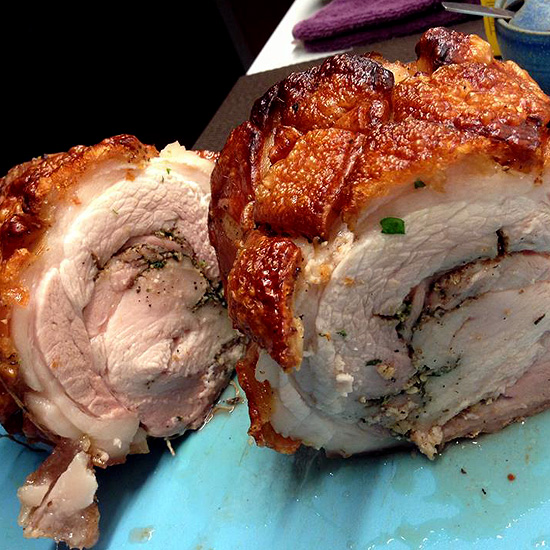 Porketta Man
Porketta Man does their take on pork belly by roasting it in the oven for a whopping six hours. The result? The loveliest, crispiest skin to go with the perfectly seasoned, fork-tender meat. Order their Slow Roast Porchetta (P1,750/1.5 kilos, P2,750/2.5 kilos, P3,700/3.5 kilos), which is served with their signature Italian Salsa Verde sauce. You can be sure they'll make a savory combination for any Christmas dinner.
For more information, log on to Porketta Man's Facebook page or call 0917-810-2218.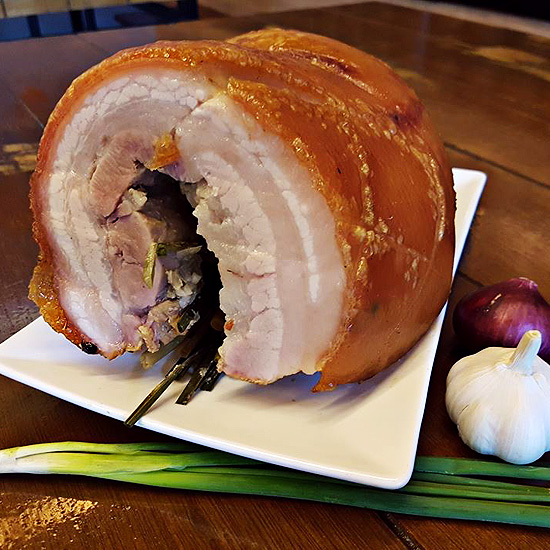 Belly Good
If you're one for classic flavors, you'll love the Oven-Baked Boneless Lechon (P210/duo, P410/family, P800/barkada, P1,600/party, P2,800/feast), which is baked until the skin turns into a glorious, glistening beauty. It's also served with atchara and lechon sauce or their special vinegar. 
ADVERTISEMENT - CONTINUE READING BELOW
Belly Good is at 2/F Hampton Gardens Arcade, C. Raymundo, Maybunga, Pasig City.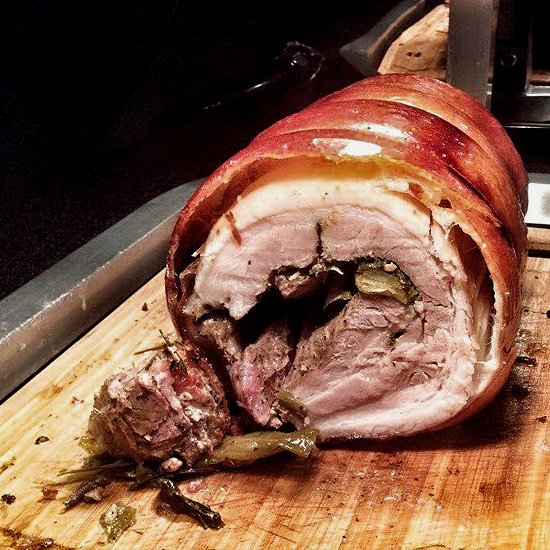 Wabu Boneless Lechon Belly
If you're looking for something different in your lechon this year, Wabu's take on this Filipino favorite fits the bill. They make their boneless lechon belly available in two different variants—the Chili Garlic (P2,200/three kilos) and Garlic Pepper (P2,200/three kilos). Whichever variant you choose, you can be sure to taste toe-curling, rich flavors from meat to skin! Pro tip: Place your orders at least two days ahead of your party or event.
For more information, log on to Wabu Boneless Lechon Belly Facebook page or call 0917-884-5089 or 502-1757.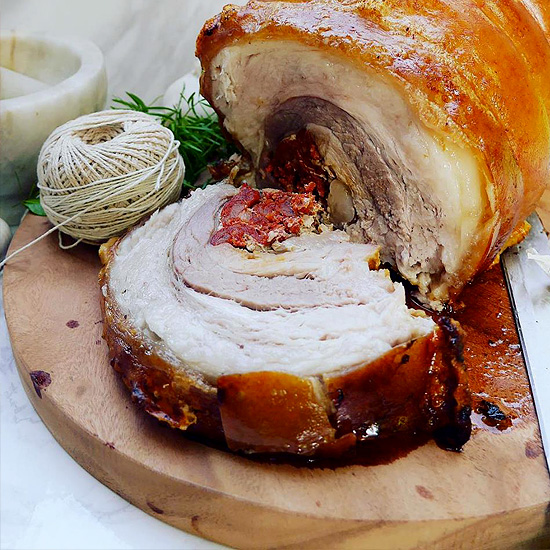 Manila Belly
There's nothing like a good, straightforward dish that's just completely about the flavor. And that's what Manila Belly brings to the table: A no-nonsense boneless lechon belly that's packed with tender and juicy meat that's already perfect on its own. Of course, it doesn't hurt that the skin just gives you that crackling crunch and little extra something. You can have their Original Boneless Lechon Belly (P1,650/2.5 kilos) or their Spicy Boneless Lechon Belly (P1,750/2.5 kilos) delivered right to your door too—what a Christmas treat!
For more information, log on to Manila Belly's Facebook page or call 0977-680-7519.
Load More Stories