Poke Bowls and Over-the-Top Burgers Are the Star of This Tiki Bar in Makati
There's hungry, there's hangry, and then there's Alohangry.
Teddy's Bigger Burgers and Tiki Bar
3/F Greenbelt 3, Ayala Center, Makati City
Contact: 0906-295-5768
Open daily from 11 a.m. to 11 p.m.
(SPOT.ph) You think you love burgers? Prepare to love them even more when you visit Teddy's Bigger Burgers and Tiki Bar. The patty is the star here, but the fixings and the furniture don't fade into the background—if anything, they improve the experience completely.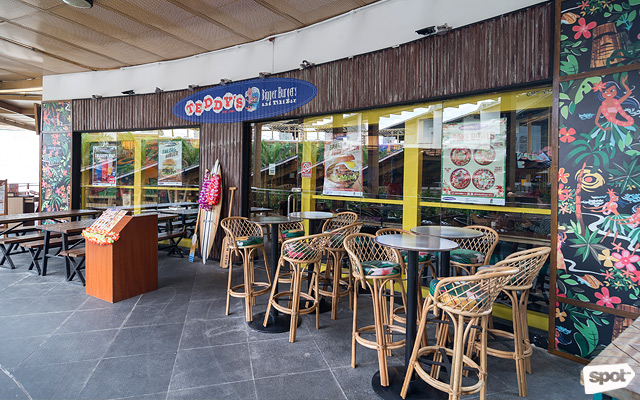 ADVERTISEMENT - CONTINUE READING BELOW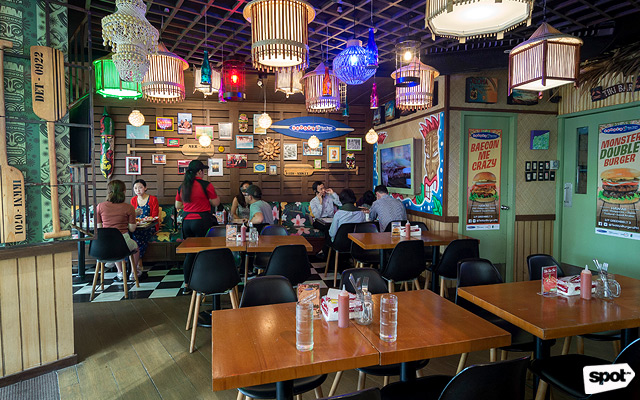 CONTINUE READING BELOW
Recommended Videos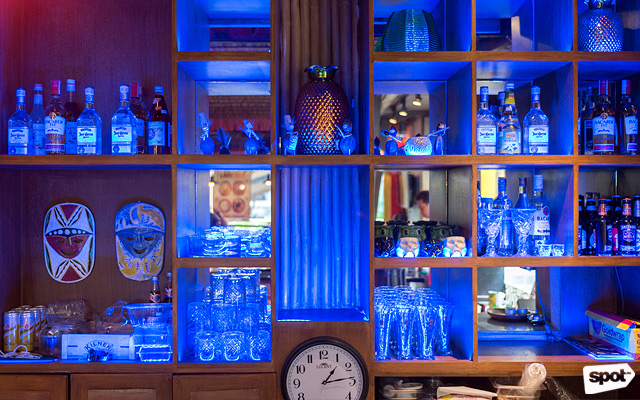 Big statement, we know, but we stand by it. Since their recent interior overhaul and the addition of a tropical tone both on the walls and in the menu, it seems that things are only looking up for them.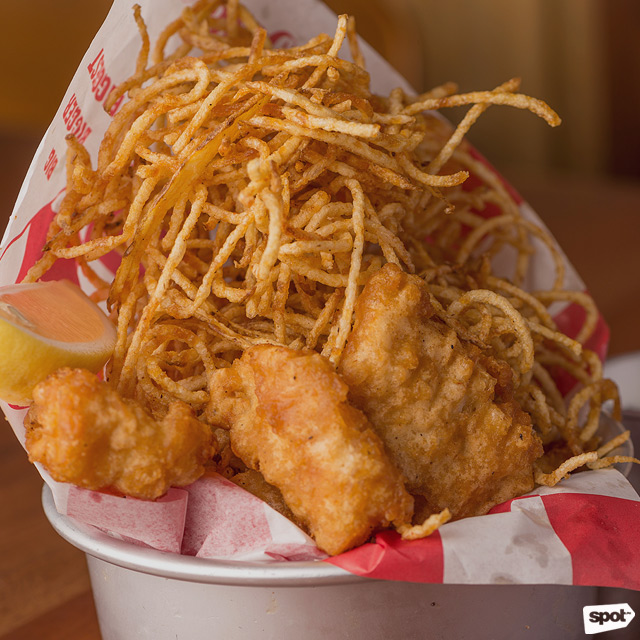 ADVERTISEMENT - CONTINUE READING BELOW
Beer Battered Fish and Chips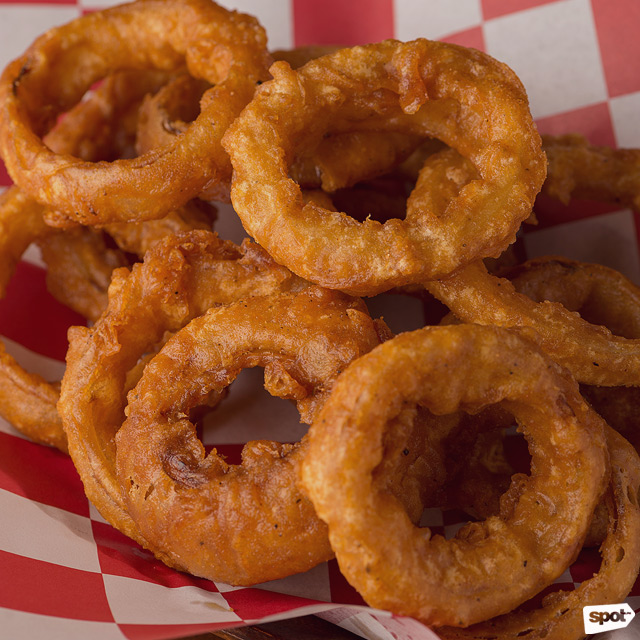 Onion Rings
Start things off with a bowl of Beer Battered Fish and Chips (P348). That secret sauce and those haystack fries make for some pretty unsharable sharing food. Why do we still bother calling it that?! It only makes people feel bad, especially when faced with this just-crispy, fried-batter-y outside and melt-in-your-mouth inside dish. A lot of hyphens? Sure. But a lie? How dare you. Apologize immediately. You can start by buying us a basket of Onion Rings (P98) because if we're being honest, these rings are good enough to propose with. (Okay, maybe that part is a stretch.)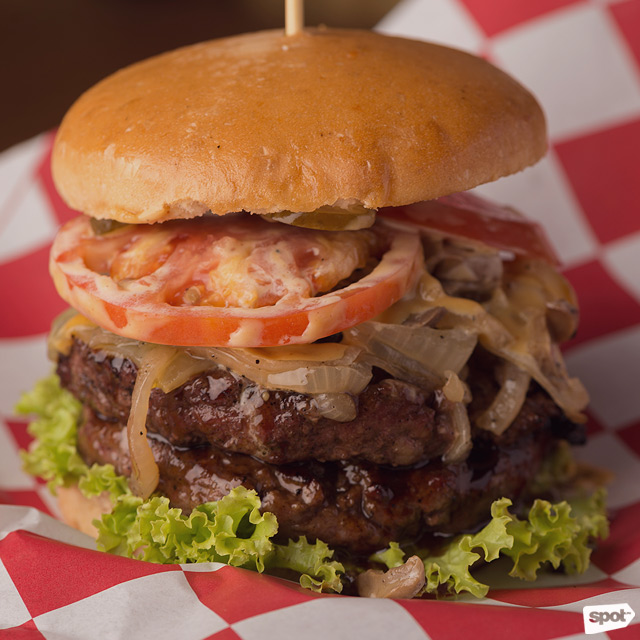 ADVERTISEMENT - CONTINUE READING BELOW
Kailua Burger
The Kailua Burger (P347) is an easy favorite and reportedly a bestseller—we can see why. It's a great balance of flavors, the sweetness of a light smattering of teriyaki sauce mingling with Swiss cheese, cushioned by the umami of mushrooms. A kind of culinary crescendo happens when the more pungent sweetness of caramelized onions brings it full circle. This is probably the most eventful thing to ever happen between two potato buns, but we're not lying over here.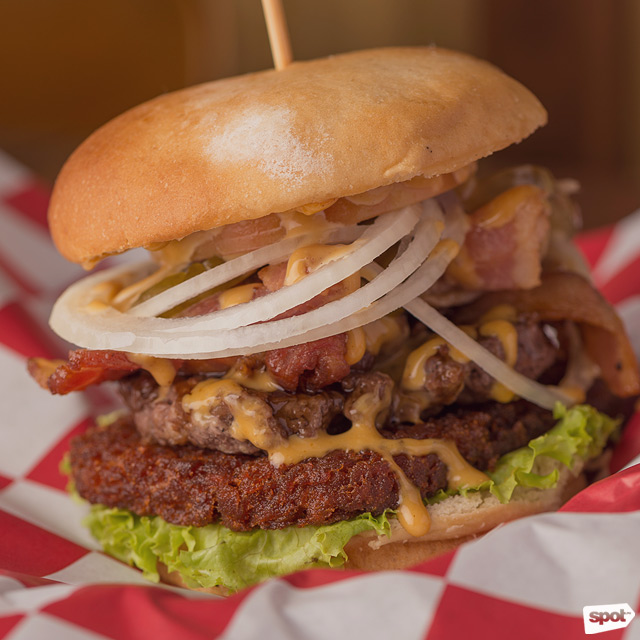 Baecon Me Crazy
You can tell an enterprising millennial is part of the team behind Teddy's when there's a burger called Baecon Me Crazy (P347), but these days that just comes with the territory, and the name does ring true in that you'll be thinking about this sandwich for a while after you've had it. This is quite unlike other bacon burgers you might have had in the past. In fact, we'd go so far as to say that this might be the burger they were all trying to be. Think we just throw bold words around? Go and see for yourself. 
ADVERTISEMENT - CONTINUE READING BELOW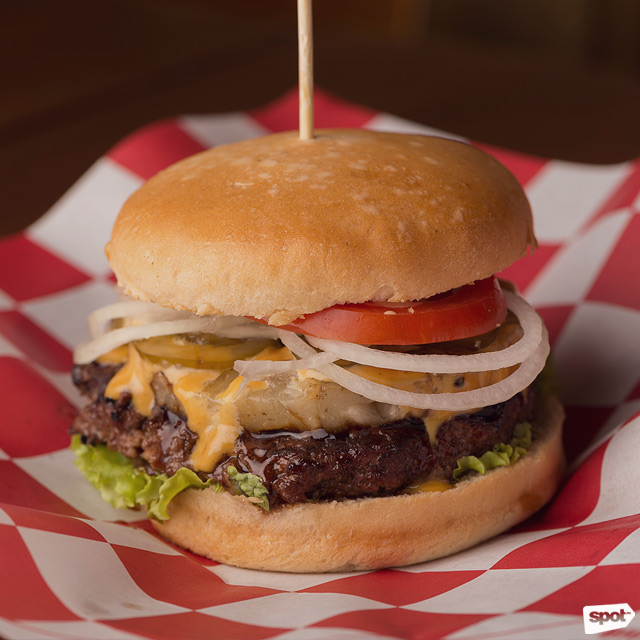 Hawaiian Burger
Would it really be a Tiki bar if there weren't pineapples thrown in somewhere? The Hawaiian Burger (P178) is here to set, meet, and break your preconceived notions of pineapples in a burger all in the span of however long it takes you to devour it.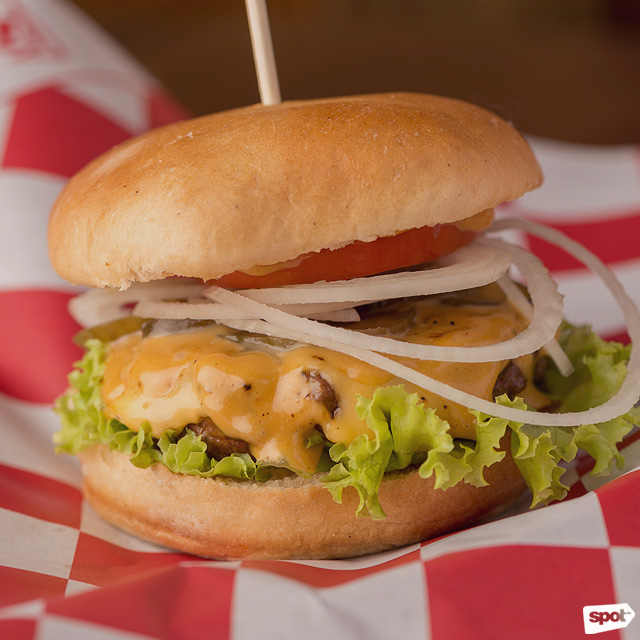 Waikiki Burger
ADVERTISEMENT - CONTINUE READING BELOW
The Waikiki Burger (P198) is another from that list of smaller, let's-pretend-our-diet-is-still-a-thing-friendly burgers. Keyword is "pretend," because this one's got what we think is an entire hash brown in the fixings.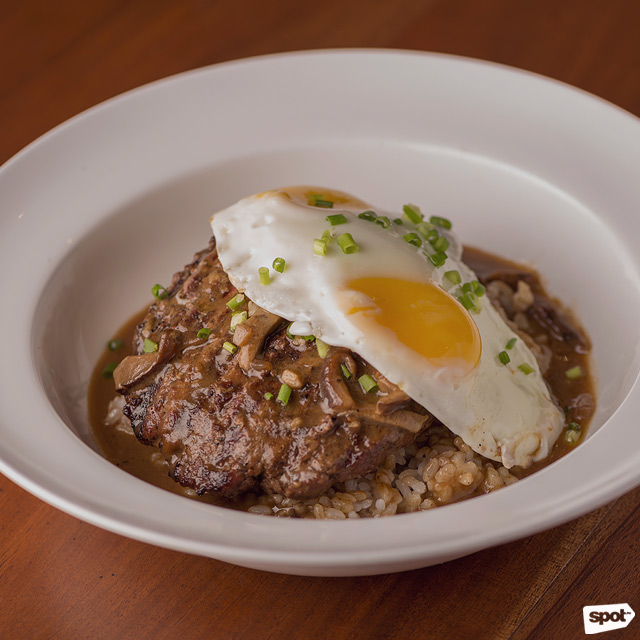 Loco Moco
In what can only be called a successful attempt to kick fast-food burger-rice meals to the curb, the Loco Moco (P368) makes the mind reel. That coconut curry sauce and the sunny-side up eggs are exactly what you need to either kick start or cap off a cheat day. The meat does this kind of soft crumble when you cut into it, cushioned further by white rice. Whatever kind of week you've had, this dish is good for tears of both happiness and joy. That's how good it is.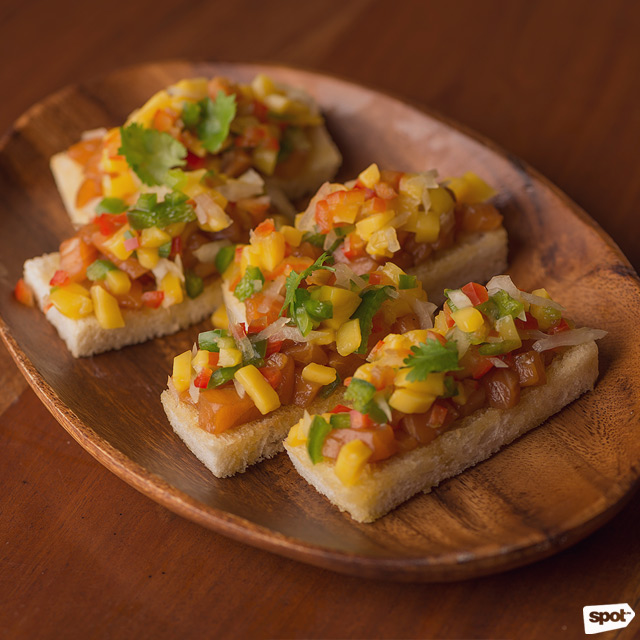 ADVERTISEMENT - CONTINUE READING BELOW
Salmon Mango Poke
Looking for something lighter, but still brimming with flavor to the point of ridiculousness? It can only be the Salmon Mango Poke (P268) for you. Well, not only—we've still got so much to talk about, but by now you can tell there's something at Teddy's for every occasion and mood. But this stuff just might convert your fish-phobic friends, what with the tangy-sweet mango and coriander leaves sprinkled all over bits of brioche.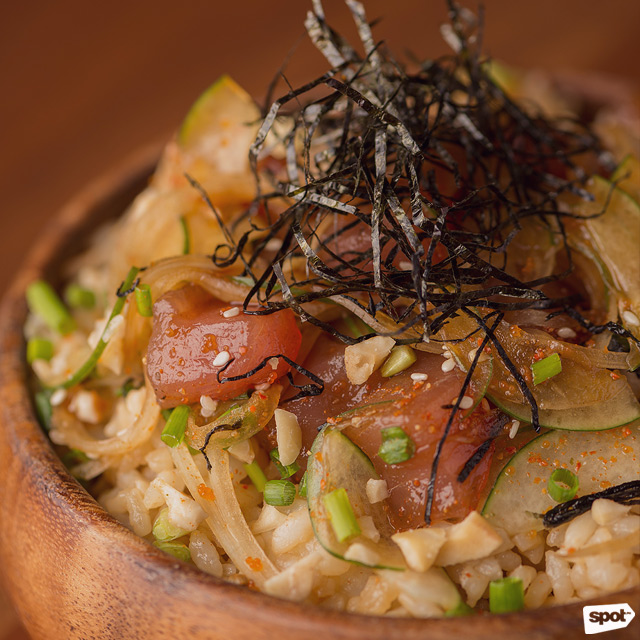 Ahi Tuna Poke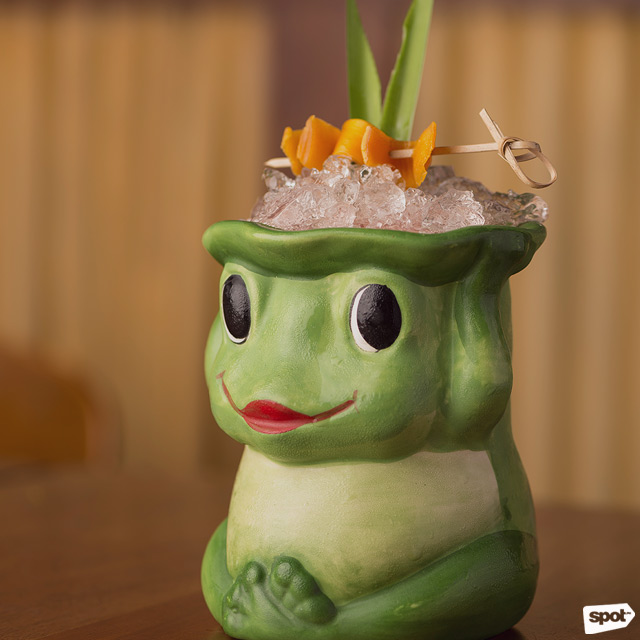 ADVERTISEMENT - CONTINUE READING BELOW
Mabuhay
Then there's the Ahi Tuna Poke (P338), which, if nothing else, would make an excellent first foray into poke bowls. The trend may have come and gone but there's no denying that this stuff is refreshing, comforting, and almost worth the drive. We recommend washing it down with a Haleiwa Fresh (P180), a mango and rum cooler that's deceptively light. Deceptively.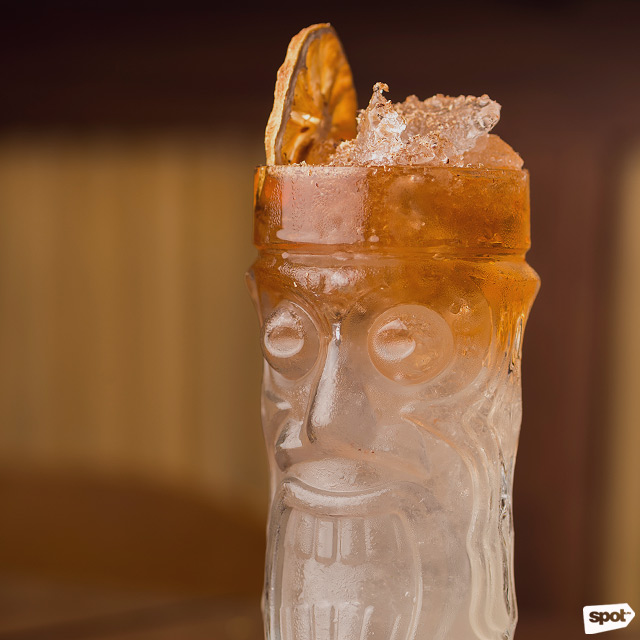 Haleiwa Fresh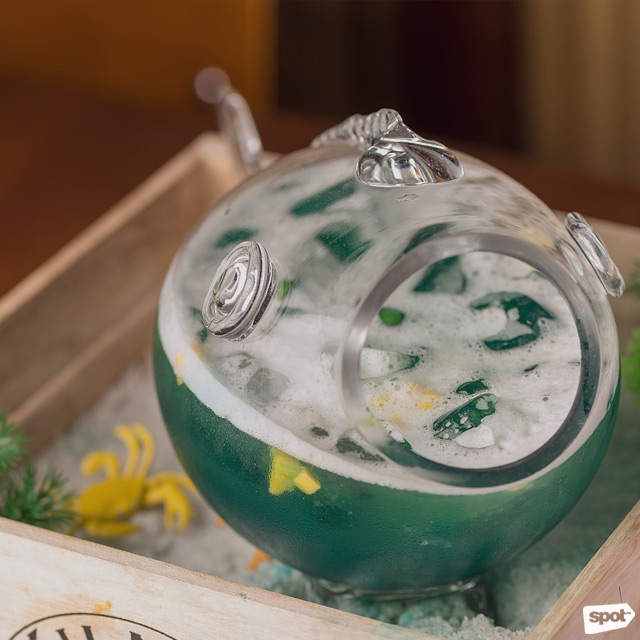 ADVERTISEMENT - CONTINUE READING BELOW
Salamanca
Other tall glasses to wash your meal down with include the Tiki Tai (P220) and the Mabuhay (P220)—yes, more rum. Don't be fooled by the charming little glasses they come in. You will feel these two tomorrow, but they're also totally worth it. If you're in a group or have a thousand sorrows to drown, try the Salamanca (P380). Don't let the blue hue fool you—say that 10 times fast—the peach schnapps and pineapple really come through.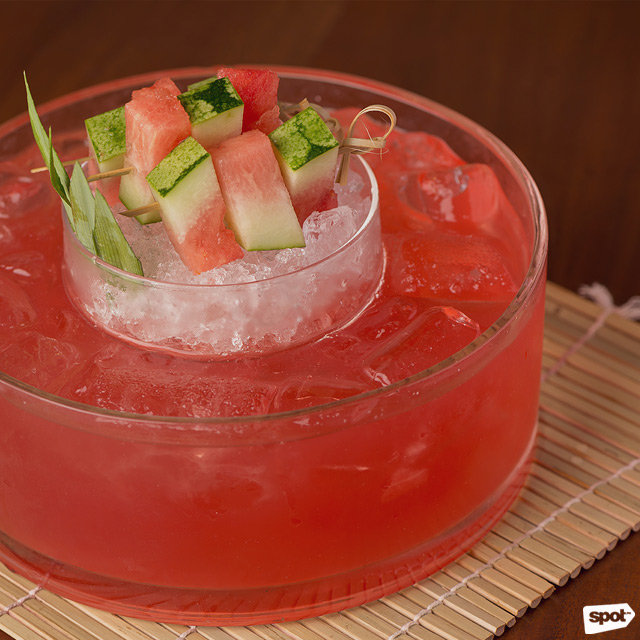 Tic Tac Toe
Alternatively, you can think pink: The Tic Tac Toe (P380) is another shareable drink of watermelon overtures and an underlying citrus hit that'll leave a mark in the morning. Nobody who's had a sip of this would mind, though.
ADVERTISEMENT - CONTINUE READING BELOW
Oreo Overload
A good burger joint is not only measured by the meat, but also by whether or not they've got an Oreo-centric dessert or drink; Teddy's will not be left out in this regard. The Oreo Overload (P195) is a masterpiece of a milkshake that'll bring all the boys, girls, and everyone in between to the yard. And damn right, it's better than yours.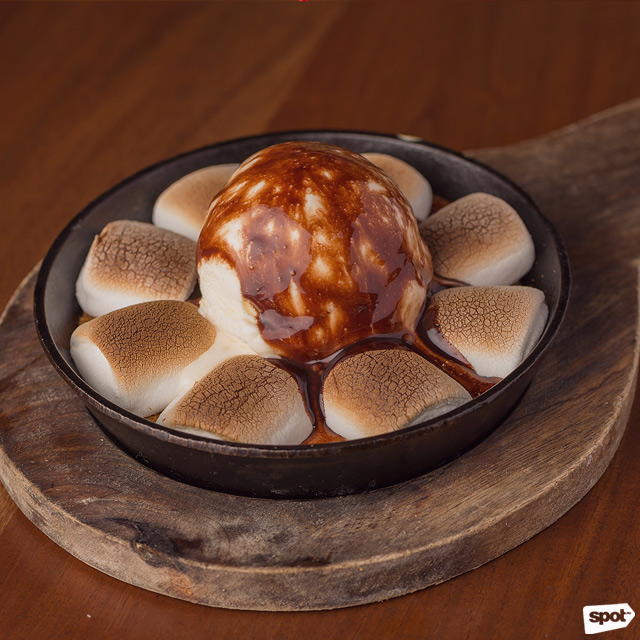 Teddy's Peanut Butter S'Mores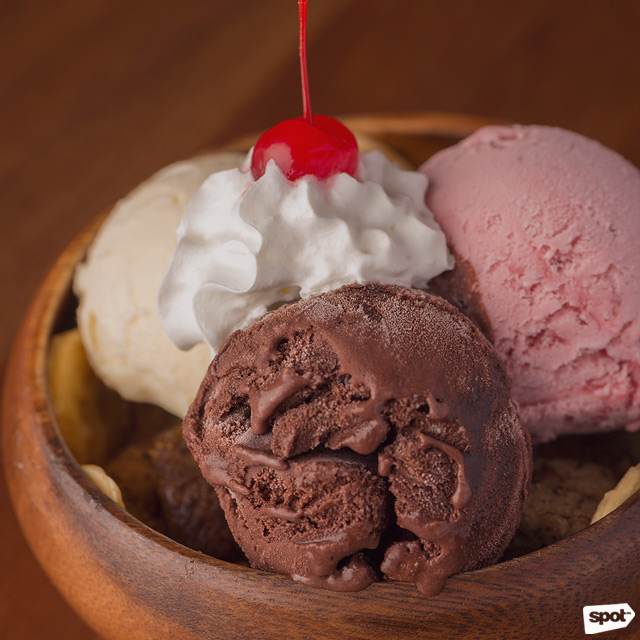 ADVERTISEMENT - CONTINUE READING BELOW
Teddy's Banana Split Overload
We've seen a rise in S'mores-inspired desserts lately, too, but thankfully everyone's got their own take, so it hasn't gotten old yet. Teddy's Peanut Butter S'Mores (P298), despite the unorthodox addition of peanut butter, traces the classic back to the roots of its name, in that you will probably want some more. But if you want to live to see your grandchildren, you've got to share. Same goes for Teddy's Banana Split Overload (P268). Normally we refuse to be sold on desserts that try to have dangerous-sounding names, but in this case, it's well-earned. There is banana cake—not bread, cake!—at the base. Stop talking and eat it.
It might be December, and the sun is a little less willing than usual to show itself, but there's no reason not to swing by Teddy's and get that beach beat back in your step.
Photos by Hans Fausto
Share this story with your friends!
---
Help us make Spot.ph better!
Take the short survey
Load More Stories