Top 10 Hams in Manila
We found the best ones for your holiday table.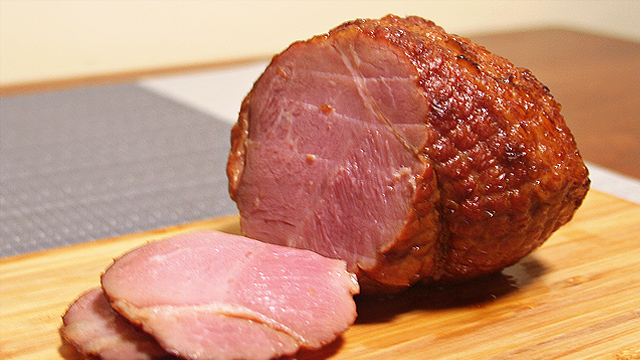 (SPOT.ph) That bulging belly you're feeling right now is proof that the holidays are all about food, and perhaps nothing else represents this festive feeling (maybe except for everyone's favorite lechon) better than ham. From the simplest get-togethers to more elaborate feasts, the ham in its many forms has always been a staple on the Filipino table, bringing with it loads of nostalgia from spending Christmas dinners with family, or buying them from shops that have since branched out to nearby groceries.
It's been a while since we last ranked the best kinds of ham in Manila, and while there are different kinds out there today—bone-in, boneless, sliced, and bits; cured, aged, or Chinese ham and lots more—we based our judgment on overall taste (that right balance of smoky, sweet, and salty), value for money, and accessibility—because the best kind of ham is the one that you can have all-year-round!
ADVERTISEMENT - CONTINUE READING BELOW
All SPOT.ph lists are researched, paid for, tested, and selected by the writers and editors. They are discreetly conducted without any notice made to the restaurants or their owners.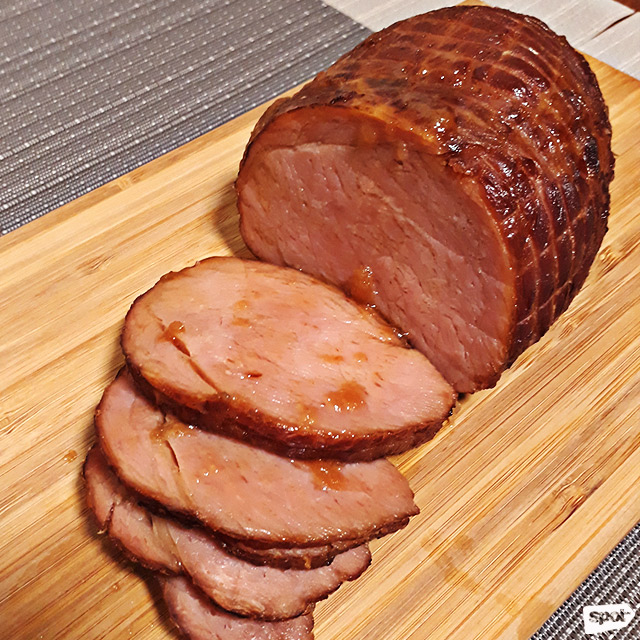 CONTINUE READING BELOW
Recommended Videos
10. King Sue's Piña Ham (P399/800 grams)
For people who prefer salty over sweet, King Sue's Piña Ham might just be the perfect finishing touch to your Noche Buena feast. Don't be fooled by its deceptively sweet name—this aromatic, smoky Christmas ham is on the savory side and is the kind of ham you'll eat with plain bread (or rice) for its bold flavor. Without any visible layers of fat, the ham's lean meat makes its texture drier than most hams in the list; but it's the fact that King Sue's Piña  Ham is crafted without any extenders that makes it worthy of a mention.
Available at Robinsons Supermarket, Pioneer Centre Supermart, and other leading groceries
ADVERTISEMENT - CONTINUE READING BELOW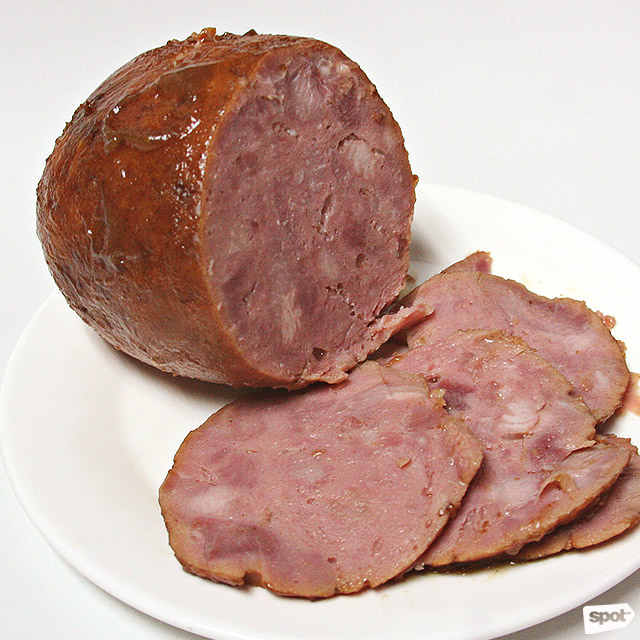 9. Season's Delight Ham from Virginia (P405/one kilogram)
Tender and succulent are the best words to describe this ready-to-serve, round ham. Each slice is consistently juicy, with just the right amount of marbling. Made from coarsely ground pork, its slightly chewy texture strays from feeling like processed or canned meat. Although devoid of any smoky aroma, its balanced flavor makes ham from Virginia a real holiday treat (and one you can definitely eat no matter the time of year). Meanwhile, fans of fruity hams will delight in its zesty taste, which will remind you of pineapples.
Available at Robinsons Supermarket and other leading groceries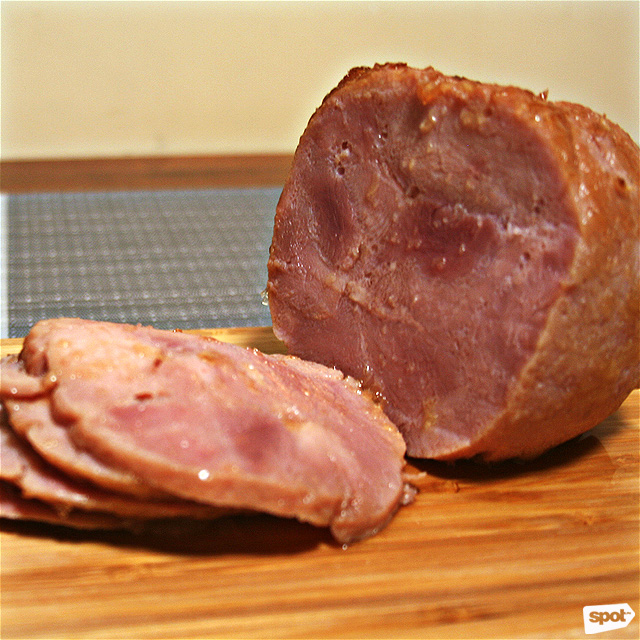 ADVERTISEMENT - CONTINUE READING BELOW
8. Purefoods' Fiesta Ham (P525/one kilogram)
Purefoods' Fiesta Ham ranks high if you're after that smoky aroma. Besides its ubiquity (a definite plus in our books), this budget ham can be bought in practically every supermarket out there and doesn't scrimp on flavor. On its own or with a slice of bread, the Fiesta Ham flaunts a balanced salty-sweet taste. And although it doesn't have that caramelized crust most people are looking for, its succulent meat makes up for it.
Available at Robinsons Supermarket, Pioneer Centre Supermart, and other leading groceries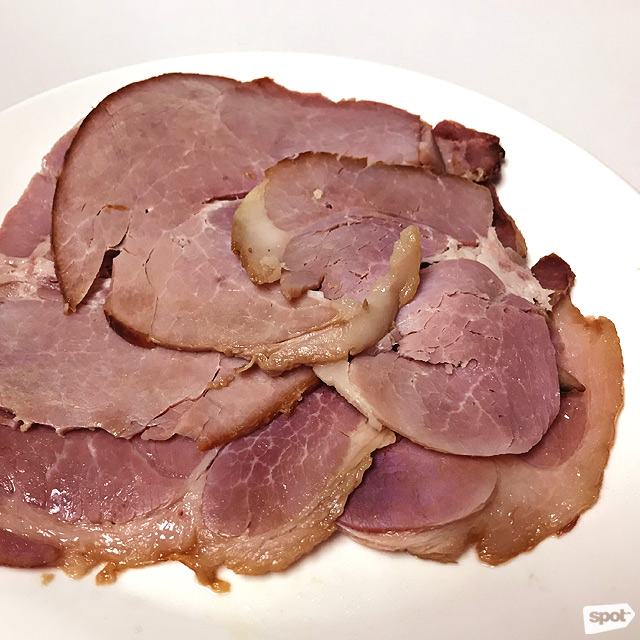 7. Excelente Chinese Cooked Ham (P1,200/one kilogram with mixed syrup; P1,300/one kilogram with separate syrup)
Excelente is practically synonymous with Christmas, judging by the hordes of people who line up to get their holiday ham in this Quiapo spot every year. For the most dedicated fans, traffic doesn't get in the way of going to this old-school joint, because it's a brand that spells tradition and nostalgia, the kind that your mom or lola always served at every Noche Buena feast. It still has that distinct grain, firm texture, and complex flavor that sets it apart from other hams. But while each slice holds that robust salty and smoky flavor, some bites tend to be tougher to chew than the rest. Don't ignore that side of sweet syrup because it will be a welcome break from the briny portions of ham, so just dunk that piece right in and ask "Where's the garlic rice?"
ADVERTISEMENT - CONTINUE READING BELOW
Excelente Chinese Cooked Ham is at 155-157 C. Palanca Street, Quiapo, Manila.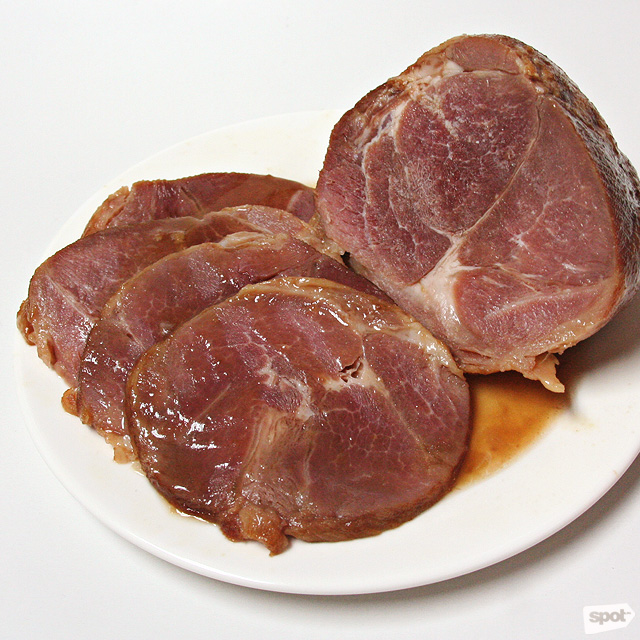 6. Swift's Festival Ham (P525/one kilogram)
True to its name, Swift's Festival Ham can put anyone in a festive, holiday mood. Slivers of glorious fat line the ham's sweet glazed edges to provide that unique depth in flavor, making it a true delight to munch on whether eaten with eggs for breakfast or sandwiched in between buttered pan de sal. The ham also gives off a chewy consistency that lets you know you're munching on real meat here, minus the extenders.
Available at Robinsons Supermarket, Pioneer Centre Supermart, and other leading groceries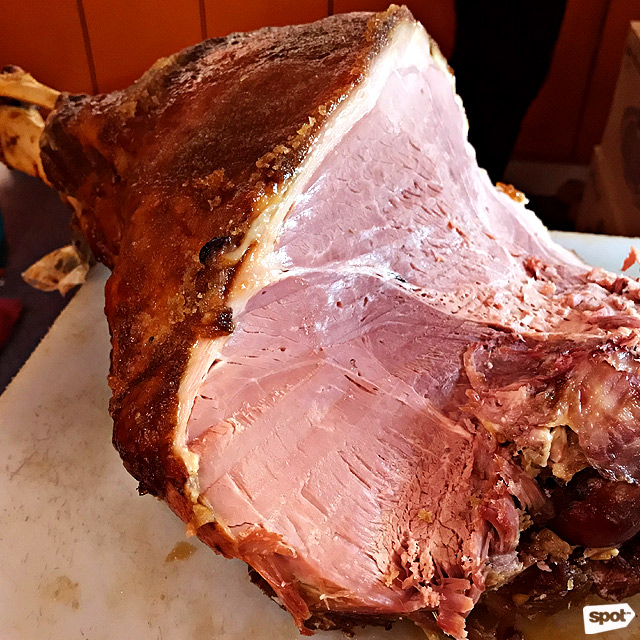 ADVERTISEMENT - CONTINUE READING BELOW
5. The Plaza's Premium Baked Ham (P160/100 grams; P1,500/whole leg/net weight)
A slice is never enough for The Plaza's delicately flavored ham—heck, have two, three, or more. It's easy to devour this ultra-tender, homemade baked ham because of its mild taste that's neither too salty nor sweet. And while some people may find it lacking or even borderline bland, we think it's the ham's versatility that makes it a winner. In fact, The Plaza offers a variety of sauces like horseradish, sweet mustard, and wasabi mayo—apart from their signature glaze—to go with their hams. Also flawlessly complementing its light taste is a lip-smacking, crunchy sugar crust that generously coats the ham's fatty exterior, making it harder to resist.
See a list of The Plaza outlets.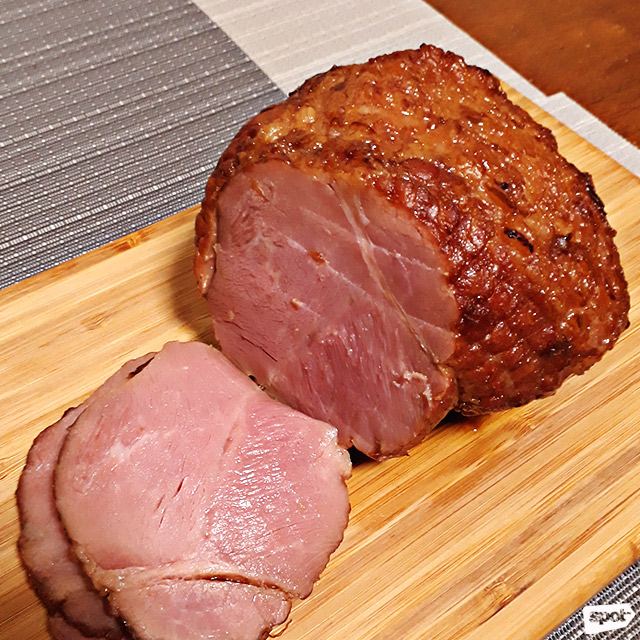 4. CDO's Holiday Ham (P525/one kilogram)
It's no surprise this favorite Christmas meal is a staple in many Noche Buena tables—not only is CDO's Holiday Ham flavorful down to the last bite, it's friendly on the wallet, too. Don't be put off by its slightly chewy, lean consistency because its robust taste more than makes up for it. With a warm brown color that appears to be darker than the rest, the Holiday Ham has just the right saltiness to match its sweet and charred caramelized edges. One slice is never enough.
ADVERTISEMENT - CONTINUE READING BELOW
Available at Robinsons Supermarket, Pioneer Centre Supermart, and other leading groceries
3. Adelina's Ham (P140/100 grams to P1,400/one kilo for sliced ham; P1,320/kilo for whole bone-in ham)
Another constant on every Filipino's ham list is Adelina's, which gets our vote for its mild flavor that pairs well with its thick, syrupy sauce (which is actually sold separately in bottles). The ham breaks apart in your mouth as you eat it, and some parts are chewier than others, but once you savor that smoky bite, you'll find yourself reaching for more portions, ideally with a side of white rice or hot pan de sal. If you like your ham with a sliver of fat, then Adelina's gives more than you might be ready for—if you get a thick slice, then that generous layer of fat might turn out to be too cloying so you'll feel compelled to set it aside and just focus on the leaner serving of the ham (your arteries will thank you for it). Overall, Adelina's will always leave an impression on your dinner table, whatever the occasion.
ADVERTISEMENT - CONTINUE READING BELOW
Adelina's Ham is at Unit 2 Gomega Condominium, 353 P. Martinez Street, Mandaluyong City. Their outlets at Fiesta Market, Market! Market!, Bonifacio Global City, and Lifestyle Center, Greenhills Shopping Center, San Juan are open only during the holiday season.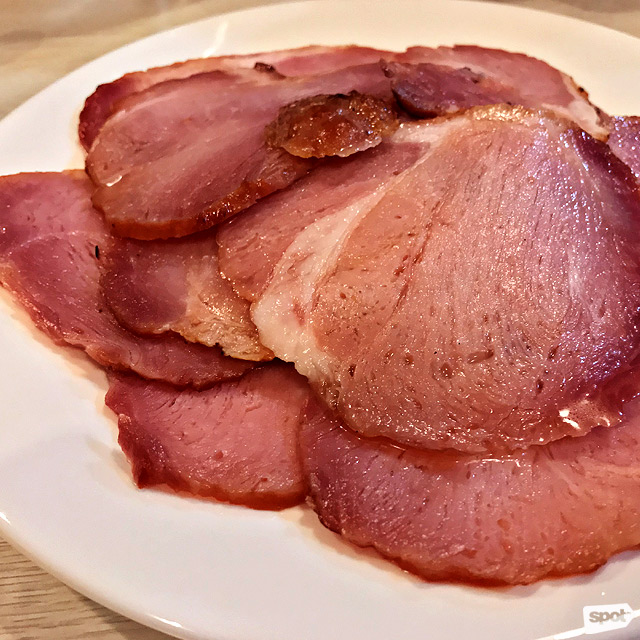 2. Premium Rolled Ham (P68/100 grams; P650/kilo) from Roma's Homemade Hams and Empanadas
If you want your ham to be no-frills but full of flavor, then Roma's will deliver with high marks. The recipe for Roma's ham dates back to 1985, and the tradition has been passed down with great success, with its right balance of smoky, briny, and sweet, and slices that are leaner but tastier than most hams in the market. The ham is made from pork loin with fat (because we all know that's the best part), and undergoes the usual curing, brining, and glazing process, but Roma's prides itself on using vinegar as a natural preservative, with no MSG or chemicals added to the recipe. The ham is then topped with white sugar for the final glaze which adds that satisfying crisp to every slice. There is a side of syrup that's a bit forgettable but only because the ham itself has enough succulent sweetness that can hold its own. Roma's ham might not be top-of-mind on your holiday menu right now, but just take a bite and let that superb flavor speak for itself.
ADVERTISEMENT - CONTINUE READING BELOW
Roma's Homemade Hams and Empanadas is at 2/F Sunrise Building, 33 Gil Fernando Avenue, Barangay San Roque, Marikina City.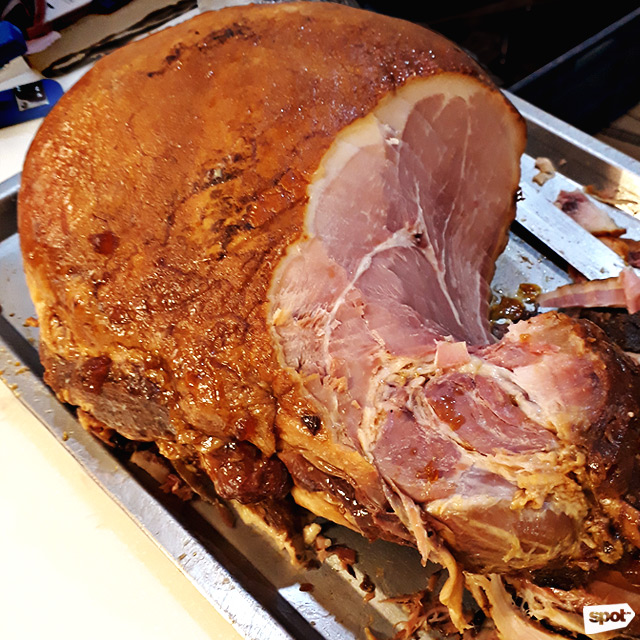 1. Majestic Ham (P137.50/100 grams to P1,375/one kilo for sliced ham; P1,250/kilo for whole bone-in ham)
When a brand has been around since 1956, you know that it will have plenty of fans across generations—and Majestic proves why it's still a dependable favorite to this day. Some accounts trace the original recipe's roots to 1908 with German and Chinese influences. The pork leg is cured in oak barrels for months, then cured several times more to lock in those familiar flavors. It is then boiled in a mixture which includes salt, pepper, and star anise before each leg is glazed for that final sweet touch.
But let's get back to that top-notch flavor: The ham from Majestic has a salty bite that's never too overpowering so that you'll feel like having more than just a slice. There's no denying that this is a winning recipe that's been handed down from one generation to the next, as you relish each fibrous portion and recognize that undeniable smoky flavor. If you're like us, then you know that the fatty lining on the edge of your ham slice is heaven on earth—and it makes for the best bite of ham you'll have this season and the years to come.
ADVERTISEMENT - CONTINUE READING BELOW
See a list of Majestic Ham outlets
For other Top 10 lists, check out SPOT.ph's Top 10 Everything Food Lists 3rd Edition. Co-presented with C2 Cool and Clean, it's priced at P195, available at major bookstores.
Share this story with your friends!
---
Help us make Spot.ph better!
Take the short survey
Load More Stories