Panaderya Toyo
The Alley at Karrivin, 2316 Chino Roces Avenue, Makati City
Open from 10 a.m. to 6:30 p.m. (Tuesday to Saturday)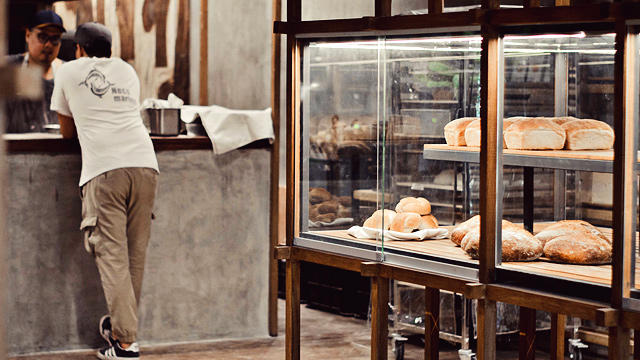 (SPOT.ph) There are scents that bring us to certain levels of comfort and nostalgia. And perhaps nothing comes close to the smell of freshly baked bread in the morning, which wistfully transports many of us to breakfasts at home—on the table is a brown paper bag of warm pan de sal, not to mention a cup of hot chocolate or coffee solely for bread-dunking purposes.
ADVERTISEMENT - CONTINUE READING BELOW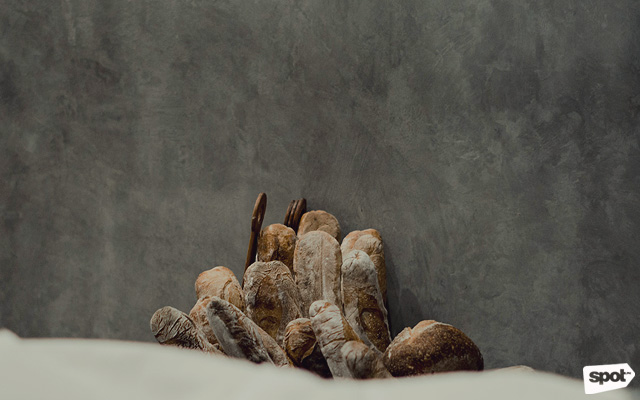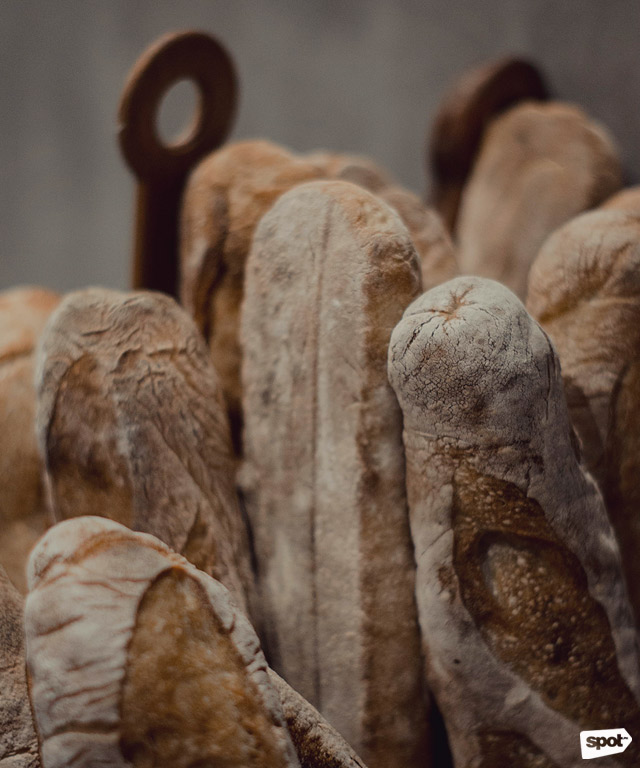 A basket of Barra and Pan Casero
Bread is a sensory experience, and it's an experience chefs Jordy Navarra and Richie Manapat want to put the spotlight on in their latest concept, Panaderya Toyo, or what we'd like to think is the unspoken aftermath of Toyo Eatery's perpetual social-media raves and personal queries about their famous starters, specifically the purple rice sourdough and tocino bread.
"The following came to a point where people buy the whole loaf," Jordy says. "When the space was offered, we thought it was a nice way to expand to give Richie a stage to do bread the way he imagines it."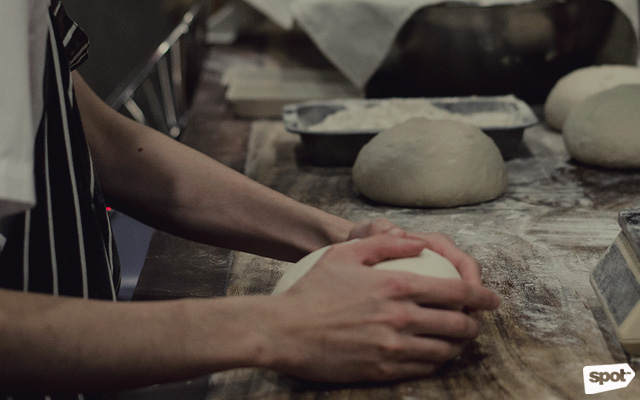 ADVERTISEMENT - CONTINUE READING BELOW
Richie, otherwise known as the creative genius behind Toyo Eatery's unique bread roster, shares that Panaderya goes back to basics when it comes to baking bread, and goes as far as describing his European-style baking methods as "super traditional."
He explains that bread-making in the Philippines is very modernized and that everyone uses a machine. "[The dough] is mixed intensively, and to get bread that's over mixed and still be okay, you need a lot of improvers and unnatural additives."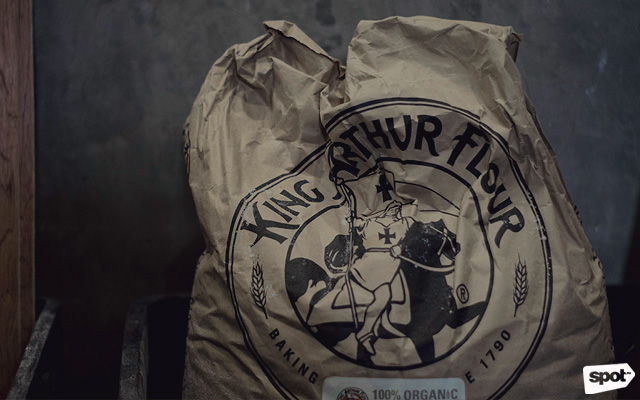 ADVERTISEMENT - CONTINUE READING BELOW
Panaderya boasts using a combination of organic and natural high-quality ingredients for their bread, including the most fundamental elements like flour and sugar. The result is straightforward, good bread—even though Panaderya's pan de sal looks nothing like the panaderia pan de sal we know.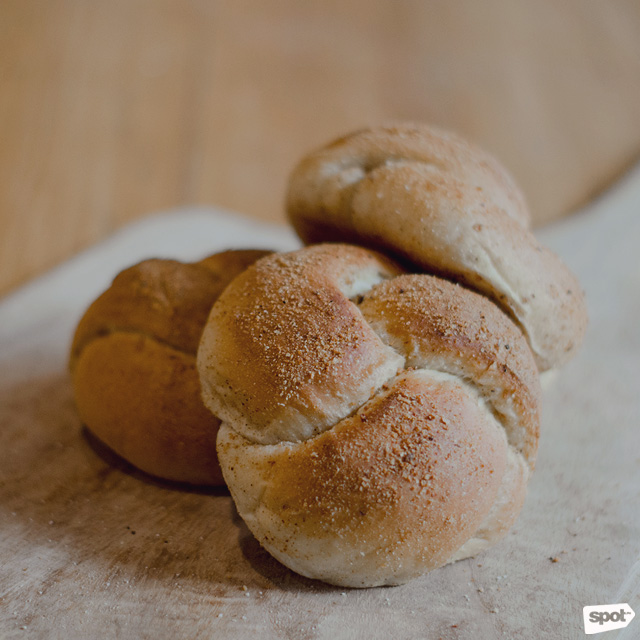 Pan De Sal
It's a peculiar take on the Filipino classic—Panaderya's version has a slightly darker, charred exterior that makes a beautiful crackling sound when torn apart. Its knotted shape, on the other hand, will make pan de sal purists drop their jaws. But we're sure all will be forgiven once they have a bite. It can be likened to sourdough—crusty on the outside, and soft and chewy on the inside. Despite its familiar taste, eating it is a strange but very satisfying experience where you'll doubt yourself for a second and ask, "Is this really pan de sal?" Or maybe we just don't know pan de sal as good as this.
ADVERTISEMENT - CONTINUE READING BELOW
"If you want to make pan de sal the best way you can, how would you do it? So Richie came up with that," Jordy says. Unlike local bakeries that typically use margarine or vegetable oil, Panaderya incorporates real butter to their pan de sal recipe. It's then topped with a light dusting of breadcrumbs, which the bakery draws from their old bread stack so nothing goes to waste.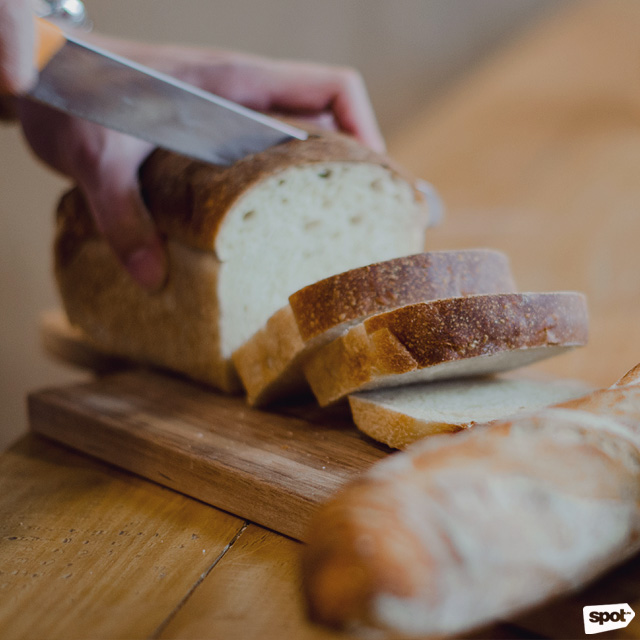 ADVERTISEMENT - CONTINUE READING BELOW
Buttermilk Loaf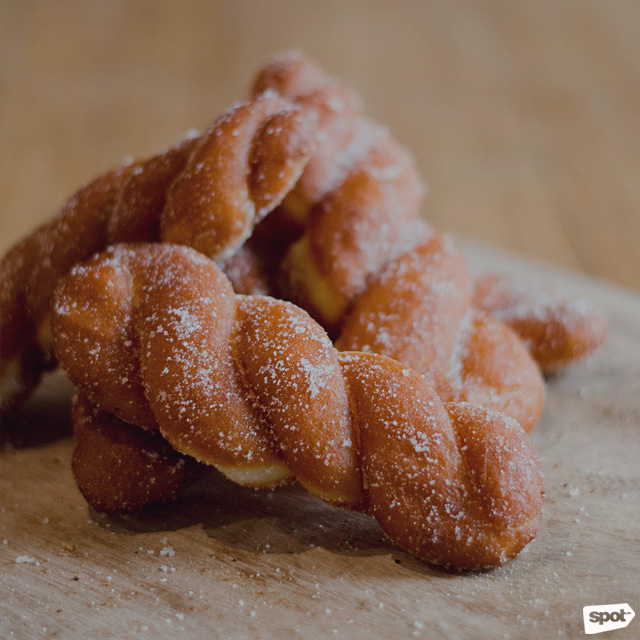 Bicho-Bicho
"The craftsman in Richie will always try to make the bread as good as possible, or as true to bread as possible," Jordy says. Apart from pan de sal, Panaderya offers hot beverages and other types of bread including bicho-bicho, pan casero (their house sourdough), barra (a Spanish-style baguette), and a pillowy soft buttermilk loaf (Panaderya's version of the Pinoy Tasty), which has also made occasional appearances at Toyo Eatery. Soon, Panaderya will be selling their popular, cult-favorite tocino bread and some open-faced sandwiches for dine-in guests.
ADVERTISEMENT - CONTINUE READING BELOW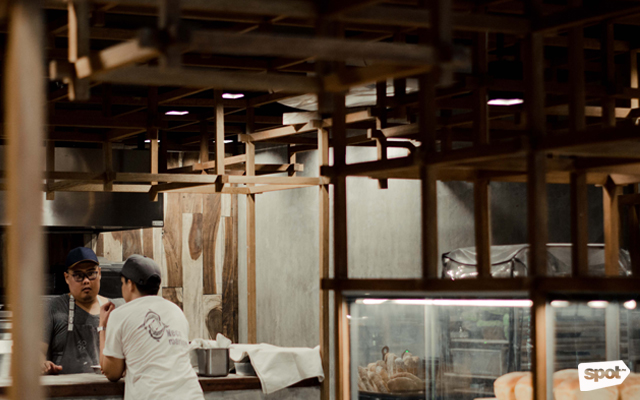 Entering this quiet, little bakery at The Alley in Karrivin Plaza also feels nothing like your regular, dingy panaderia. For one, Panaderya's sleek, contemporary interiors designed by 1/0 Design Collective's Arts Serrano can grab anyone's attention instantly.
Because he wanted to replicate Toyo Eatery staff's warm and friendly approach, Arts created a visually appealing space that can elevate bread-making and make people curious and interested about its arduous process that takes months and even years to master.
ADVERTISEMENT - CONTINUE READING BELOW
"When we first drafted up the concept, we imagined how people would interact with the process," Art shares.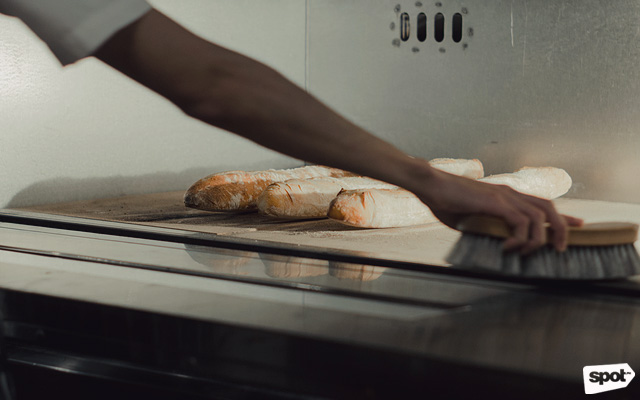 Panaderya has three "zones": The open bread-making area that consists of a long table-top counter and heavy-duty equipment; an elegant bread display; and an adjacent dining area where customers can hang out and eat. Cubic wooden ornaments adorn the ceiling, which extend down to each zone.
ADVERTISEMENT - CONTINUE READING BELOW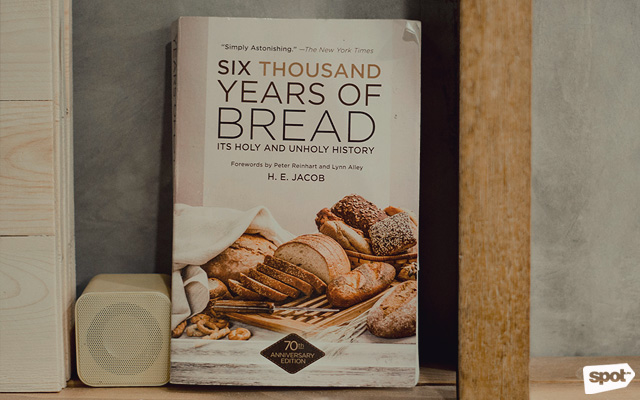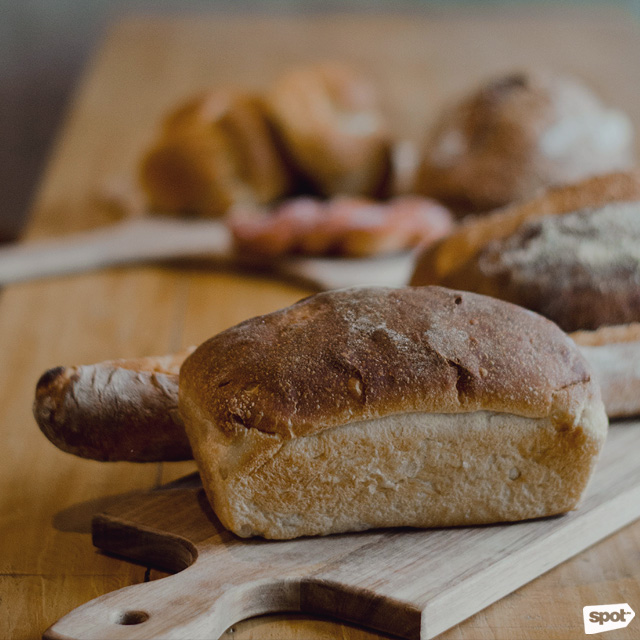 ADVERTISEMENT - CONTINUE READING BELOW
"We did a representation of how the space will highlight these zones. When you watch them make bread, the ceiling kind of envelopes you and creates a more intimate feeling," he explains. Arts' choice of material is likewise important to evoke some sort of cultural significance and familiarity through local elements; here, some of Panaderya's decor is made from mango tree wood, while its walls are just plain-gray cement.
"[Bread-making] is a very interesting process to highlight. What they're trying to do is uplift an old idea and make it more current. For more people to understand it, we want more interaction with the one who makes it. When you're visually connected to the process, I think it's a more authentic experience," says Arts.
Panaderya's floor feels coarse from the bits of flour that scatter and fall off the baking area, while the glorious scent of oven-fresh sourdough and pan de sal floats through the humid air and sticks to your hair and clothes. It's a soothing aroma that not only translates into giddy feelings, but endless bread hankerings, too, knowing you've had one of the best ones in town.
ADVERTISEMENT - CONTINUE READING BELOW
Photos by Marikit Singson
*Prices to be determined. For orders and inquiries, contact may@toyoeatery.com.
Share this story with your friends!
---
Help us make Spot.ph better!
Take the short survey
More Videos You Can Watch
Load More Stories