West Town's Coffee
The Milano Residences Piazza, Valdez Street, Century City, Makati City
Contact: 0977-803-0917
Open daily from 7 a.m. to 1 a.m.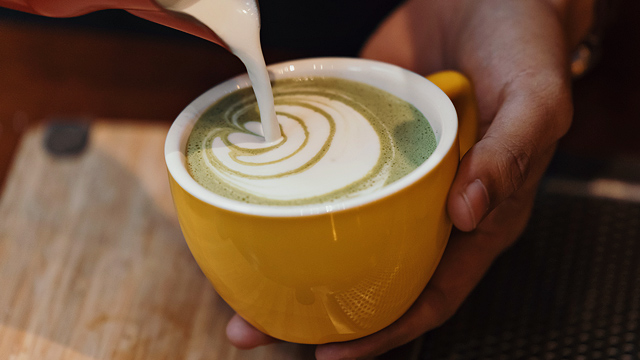 (SPOT.ph) Some people would insist that coffee is an experience—personalized, something that's shared, and a beverage that's a little more than a warm hug on a rainy, solitary day. The well-loved beverage, only second to water in terms of popularity, has enjoyed an esteemed place as a commodity, dating back from the first instant coffee in 1771, to more recent artisanal hand-brewed coffee, also known as the Third Wave. Riding this wave is understanding the product and sharing the knowledge through education.
ADVERTISEMENT - CONTINUE READING BELOW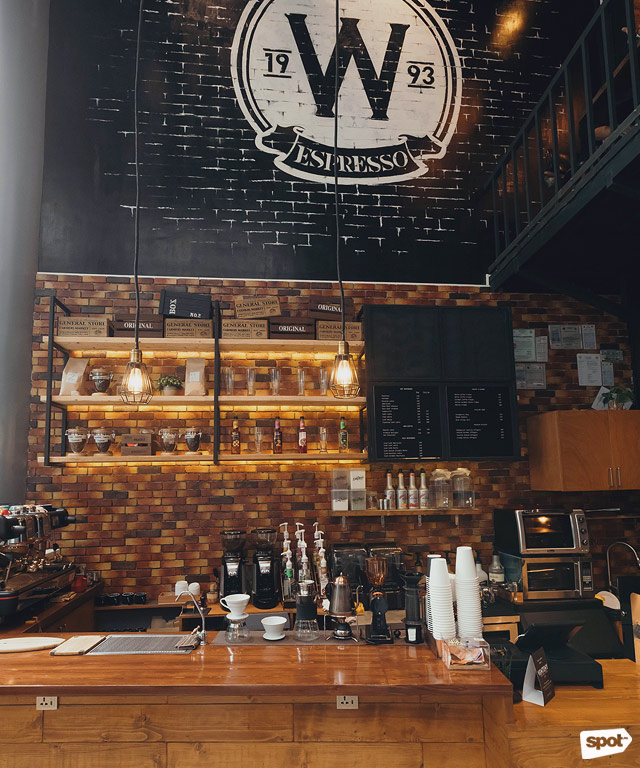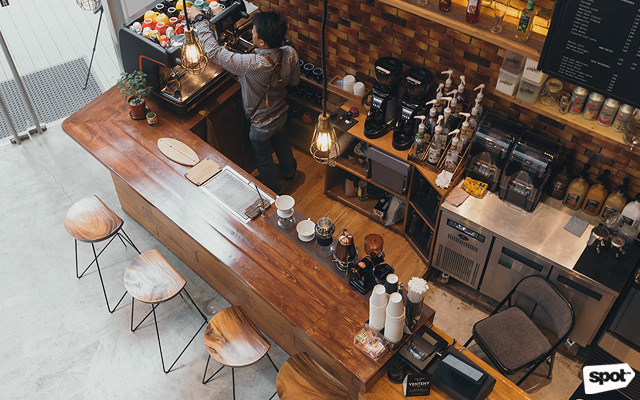 This is exactly what founder and director Hayb Anzures Abu-Shendi aspires to accomplish with West Town's Coffee. What started out as a laundromat-slash-coffee shop evolved into something of a continuing legacy. The first West Town's Coffee was run by Abu-Shendi's forefathers in West Town, Chicago and was a simple express coffee shop in 1993. But being without successors in the country at the time, they closed shop and moved back to the Philippines to retire.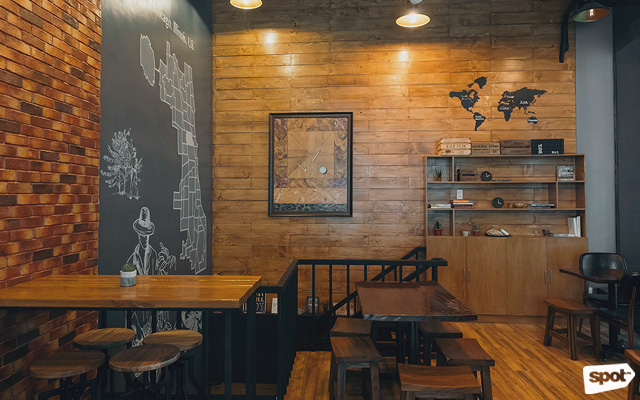 ADVERTISEMENT - CONTINUE READING BELOW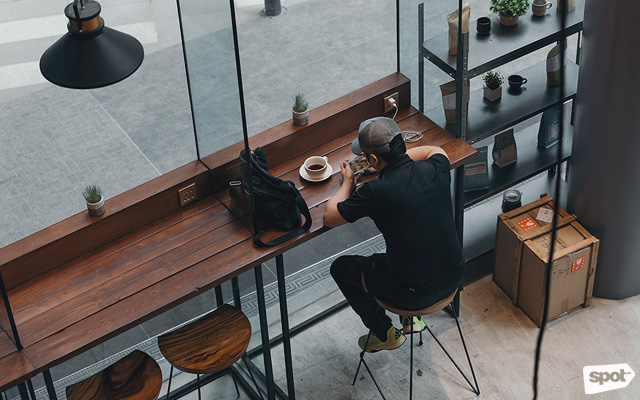 The young 24-year-old entrepreneur fell in love with coffee when he was doing research on his self-service laundromat and eventually decided to drop it and go into coffee full-time. Reviving the business was something that was constantly discussed among the family after all. Learning about the product from a 23-year veteran in the industry was just the final nudge Abu-Shendi needed to enter the industry and immerse himself in the culture.
ADVERTISEMENT - CONTINUE READING BELOW
He wanted to be a pioneer in producing the best Third Wave coffee, and sharing what crashes with it—skills, training, values, and spreading the love for coffee. "We're not just offering products. We're also setting the place to educate people," he says.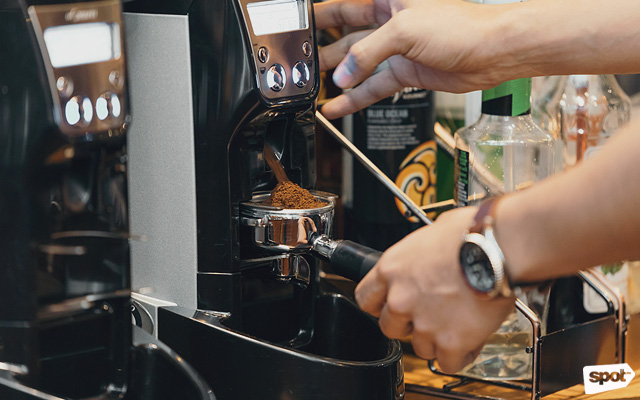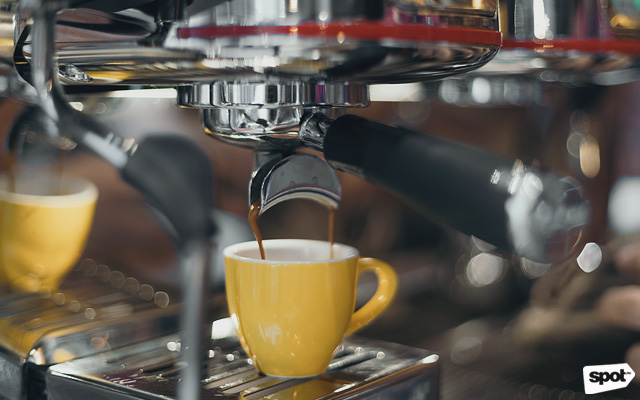 ADVERTISEMENT - CONTINUE READING BELOW
Brewed coffee has become a common morning ritual for many of us, and a lot of people can now distinguish the difference between a cappuccino and a latte, but Abu-Shendi wants you to go beyond what is readily presented.
West Town's Coffee begins with carrying the first coffee-profiling machine in the country that lets you extract about 100 different flavors in just one type of bean. It operates on the idea of manipulating extraction in the four stages of brewing. Via temperature and pressure, you can personalize the notes and characteristics to your liking.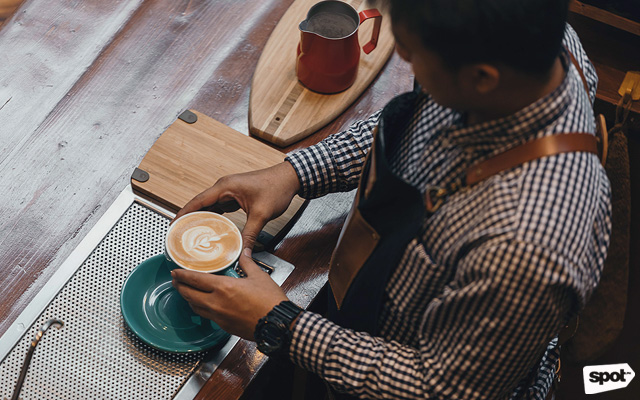 ADVERTISEMENT - CONTINUE READING BELOW
According to Abu-Shendi, "If you want something very citrusy, you can highlight the first and second stages of extraction (pre-infusion, ramp up). If you want something citrusy but has an intense, full body, you can adjust the pressures of every stage. We're trying to tell people that coffee doesn't have just one process [of] serving it."
West Town's Coffee only uses highlands coffee from Kenya, Ethiopia, Brazilian internationally, and are actively serving beans from Atok in Benguet, Sagada, Mt. Matutum, and Mt. Apo (which has lime-to-blueberry notes, with nutty flavors at the end). They can utilize the wide spectrum of notes the highlands coffee carry, as opposed to our lowland Barako coffee, famous in Batangas, which produces just a strong full-bodied flavor all throughout. This way, they can serve "palatable espresso drinks" to ease them into appreciating coffee more, whether you're a first-timer drinker or novice coffee enthusiast.
ADVERTISEMENT - CONTINUE READING BELOW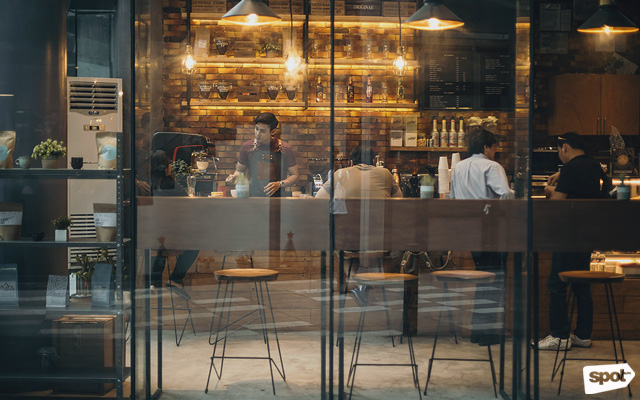 As part of their advocacy to uplift local coffee, they purchase two tons of beans from Atok, Benguet every year and serve them at the shop. With 90% of their customers being expats, they're not only ensuring good business for local farmers, but they're also pushing for the growth of local coffee among the Filipinos and foreigners alike.
ADVERTISEMENT - CONTINUE READING BELOW
Their coffee bar menu generally consists of hot and cold beverages, along with mixology options like their frappes and Italian sodas. You can choose to get light, medium, or full extractions off your choice of coffee drink, recipes the coffee shop came up with, led by Abu-Shendi himself.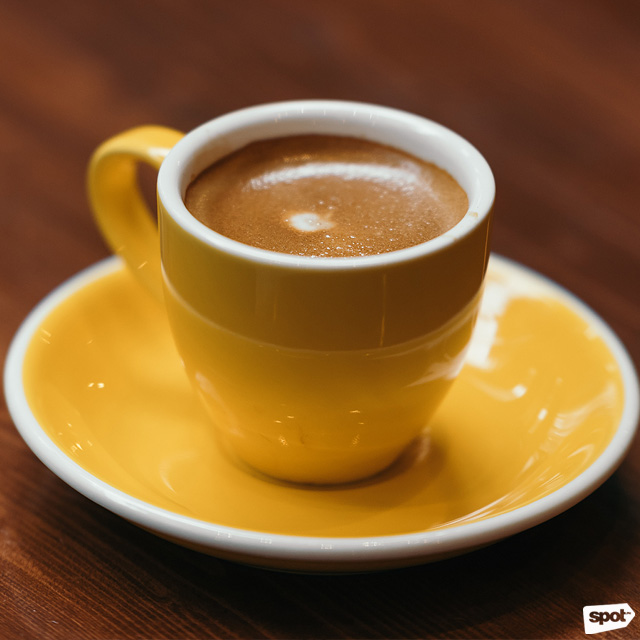 Cortado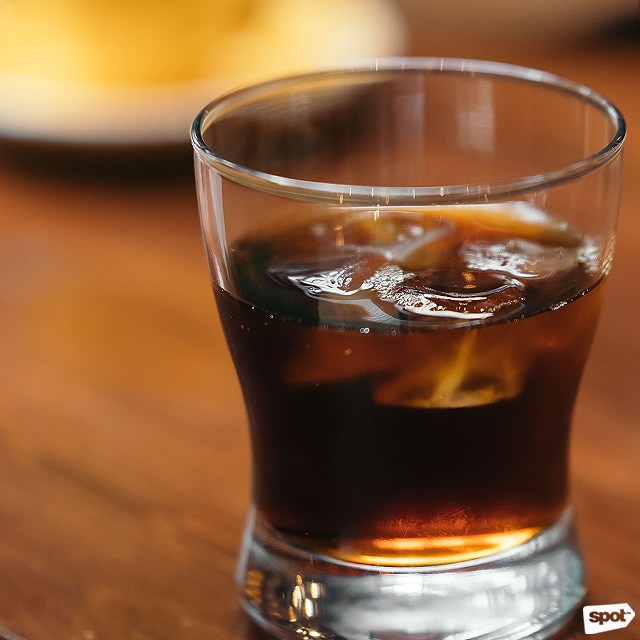 ADVERTISEMENT - CONTINUE READING BELOW
Ethiopian Cold Brew
Their Cortado (P125) is a mix of coffee blends. The crema is thick and sweet, and tastes light, without the acidity that usually comes from espresso. If you're not into wince-inducing espresso shots in the morning, have it with milk to add some creaminess. If you prefer a cool drink early in the day, have their Ethiopian Cold Brew (price upon request), which is light-bodied, with floral and sweet citrusy notes to perk you up for the day ahead. They brew their own coffee on-site with a cold drip apparatus. Their Mt. Apo cold brew is must-try as well.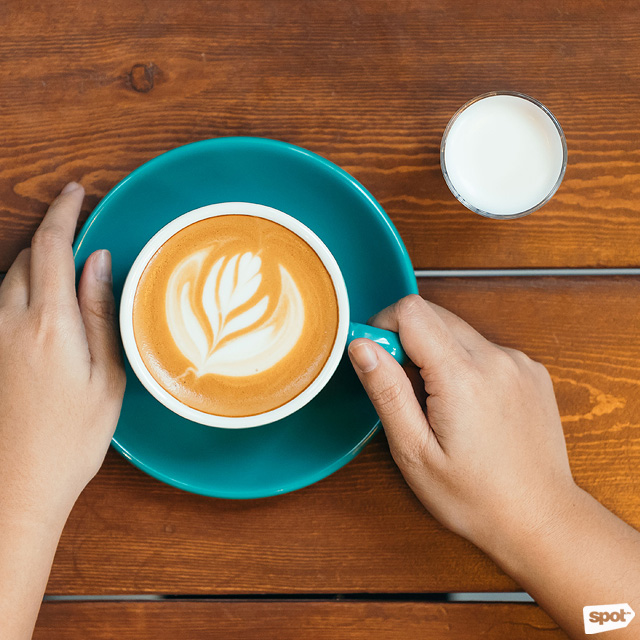 ADVERTISEMENT - CONTINUE READING BELOW
Latte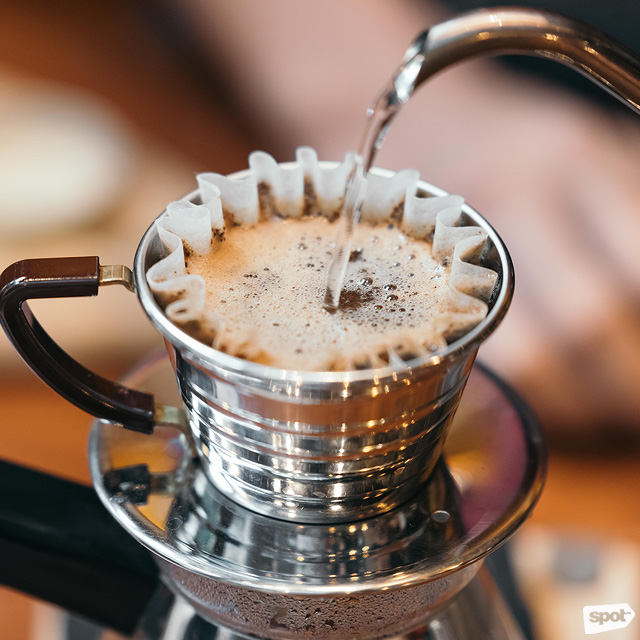 Mt. Apo Pour Over
When you'd rather stay on the safe side, have a cup of their medium-bodied Latte (P145/regular, P155/large). Creamy with a nutty aftertaste, it's pleasant, familiar, and you can always personalize it however you want without getting a completely different coffee drink. Want a smoother, more laid-back coffee in the afternoon? Their Mt. Apo Pour Over (P170) is hand-brewed with precision and skill to give an earthy, nutty, yet light and soothing drink you can have hot or iced.
ADVERTISEMENT - CONTINUE READING BELOW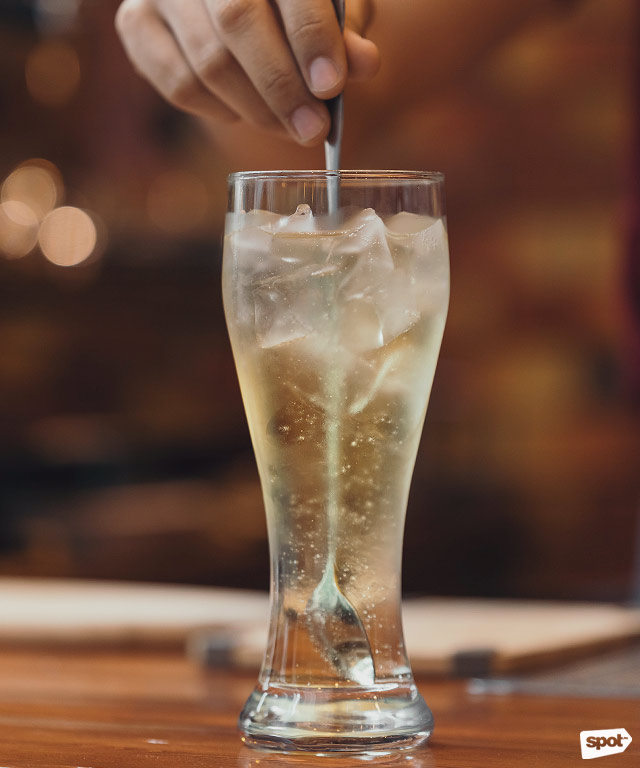 Mango Madness Italian Soda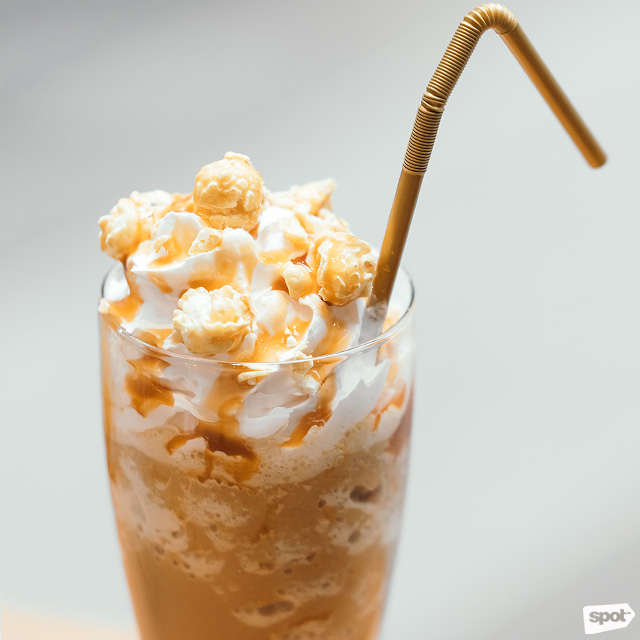 ADVERTISEMENT - CONTINUE READING BELOW
Kettle Caramel Frappe
Their mixology selection is created for casual days when you need a little bit more sweetness to power you up. Try their Mango Madness Italian Soda (P140), a minty mango-flavored carbonated juice. As the fizz subsides in your mouth, the mint flavor catches up and leaves a cool feeling. The Kettle Caramel Frappe (P185) meanwhile is their version of the frappe. It has a strong balanced coffee flavor, enhanced with salted caramel syrup that's incorporated into the drink. The popcorn on top is a bonus for your sweet tooth.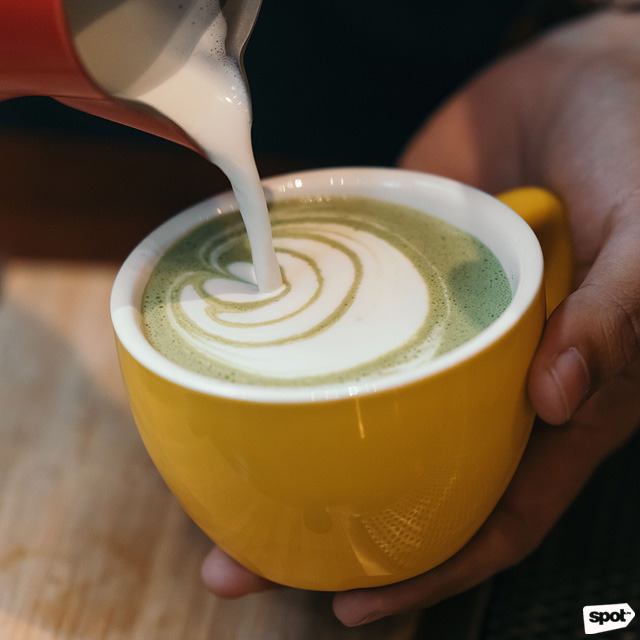 ADVERTISEMENT - CONTINUE READING BELOW
Matcha Latte
If there ever was a non-coffee drink that's as beloved among coffee drinkers, it would be matcha. Get a cup of their Matcha Latte (P160/regular, P180/large), which is traditionally whisked in front of you.
In 2018, West Town's Coffee will also be offering a course for the more zealous coffee fans. West Town's Academy will focus on slow-bar brewing—using Chemex, Siphon, Aeropress, Kalita Wave and V60, and cold dripping. They'll prepare cupping sessions for participants to distinguish coffee notes of local and imported single-origin beans and even share the roasting process as they introduce a mini roaster at the shop soon.
At West Town's Coffee, describe your preferences and how you want your coffee, and the trained and experienced baristas will whip it up for you. Witness how your drink is made as you sit on one of the bar stools up front, and have a chat about what makes your customized cup totally you. Perhaps this might just be the place where your coffee dreams come true.
ADVERTISEMENT - CONTINUE READING BELOW
Photos by Jilson Tiu
Share this story with your friends!
---
Help us make Spot.ph better!
Take the short survey
More Videos You Can Watch
Load More Stories