10 New Restaurants to Try in Quezon City This December
Big city, big bites.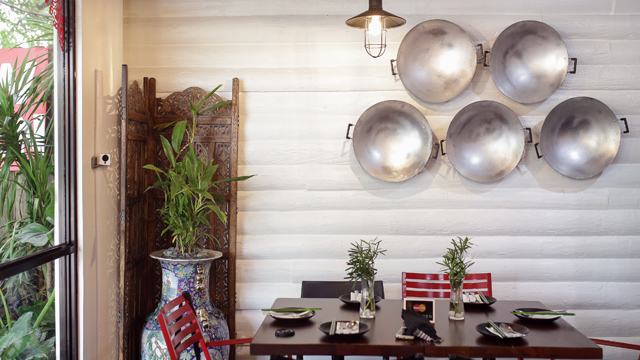 (SPOT.ph) With a place as big as Quezon City, you'll never run out of things to do. There's always a new mall opening, a new trendy bar, and of course new restaurants to try.  But with the city being so big and busy, it can be a bit intimidating to explore it on your own. That's why we've rounded up a list of 10 new places for you to check out the next time you need to grab a bite.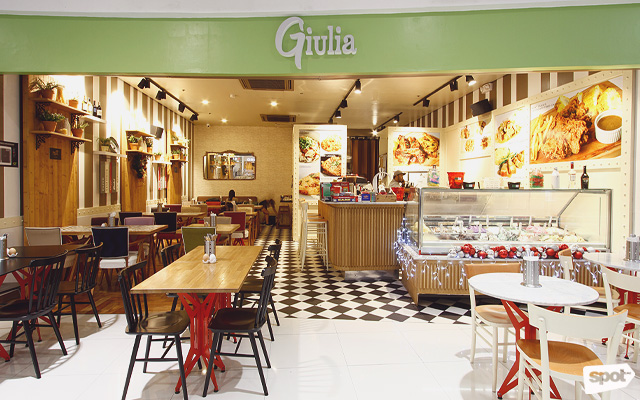 ADVERTISEMENT - CONTINUE READING BELOW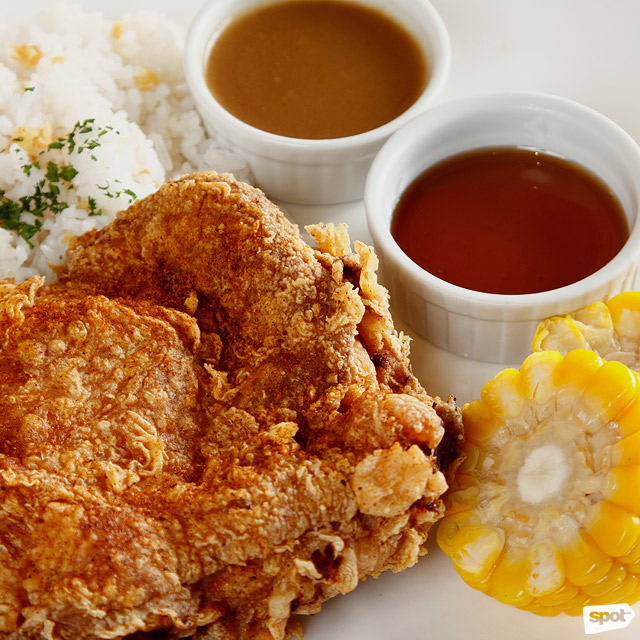 Giulia by Casa Italia
It's rare to find a quiet escape in Quezon City, but actually, you can find one in perhaps the busiest mall in the area. Giulia by Casa Italia, formerly known as Casa Italia, originally served gelato but soon expanded their menu to offer home-cooked favorites like the hearty Italian Beef Stew and the crispy Aunt Guilia's Legendary Fried Chicken. Don't worry: They also have dessert covered, as gelato is still available on their menu, with flavors like Cookies and Cream, as well as Pinoy faves like Ube and Pastillas.
Giulia by Casa Italia is at G/F SM North EDSA, Quezon City.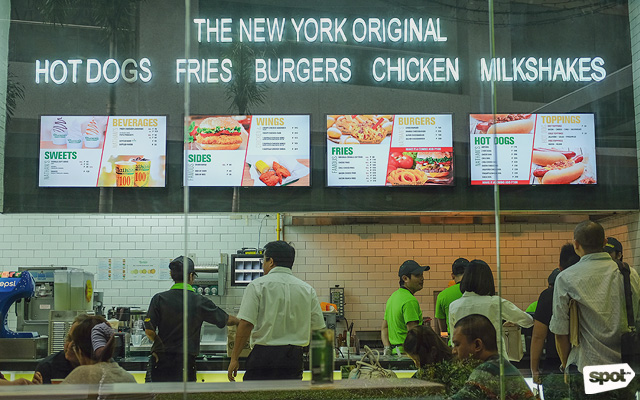 ADVERTISEMENT - CONTINUE READING BELOW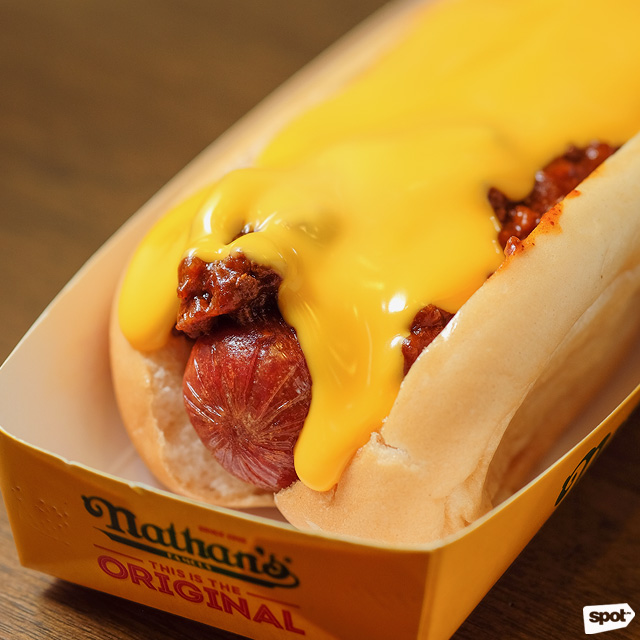 Nathan's Famous
The New York staple has now arrived in the Philippines. In the menu are classic hot dogs and fries, topped with choices of cheese, chili, bacon or all of the above. They also make a mean cheeseburger. Nathan's adds a Filipino twist to its menu by offering Buffalo chicken wings served with a heaping side of rice.
Nathan's Famous is at G/F Ayala Malls Vertis North, Mindanao Avenue, Quezon City.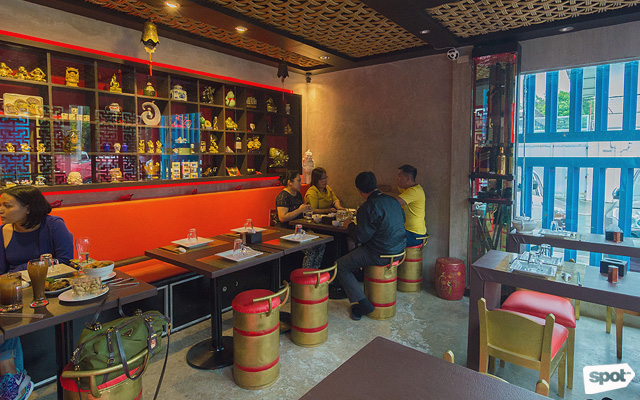 ADVERTISEMENT - CONTINUE READING BELOW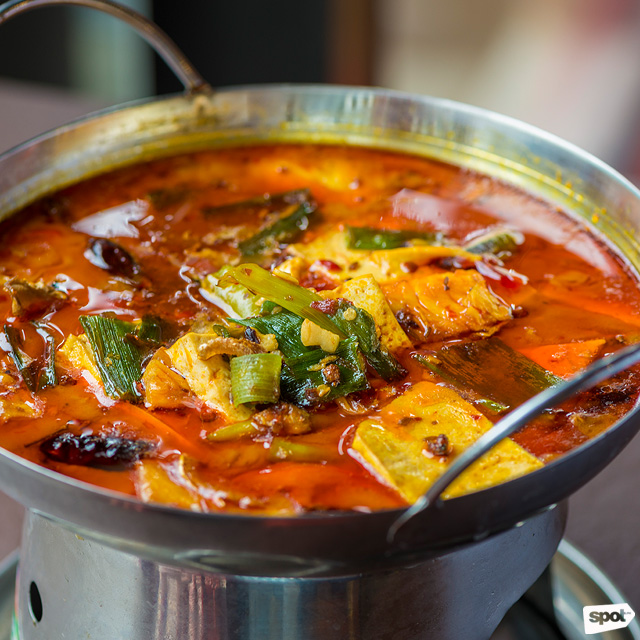 Templo Modern Szechuan Fusion
Szechuan cuisine is the main event at Templo, so nearly all of the food here comes with a fiery kick. But this restaurant proves that spicy doesn't have to mean painful for your palate. The spices don't overwhelm but rather complement the other ingredients. Take their Seafood Laksa Soup; it's spicy due to its use of chili oil, but the heat is balanced out by the coconut milk broth. Wash it down with any of Templo's house blend drinks, like the Tamarind Iced Tea or the Templo Signature Milk Tea.
Templo Modern Szechuan Fusion is at 55 Dapitan corner D. Tuazon, Santa Mesa Heights, Quezon City.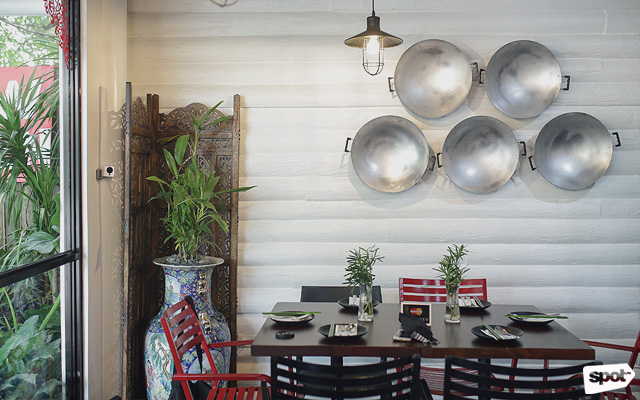 ADVERTISEMENT - CONTINUE READING BELOW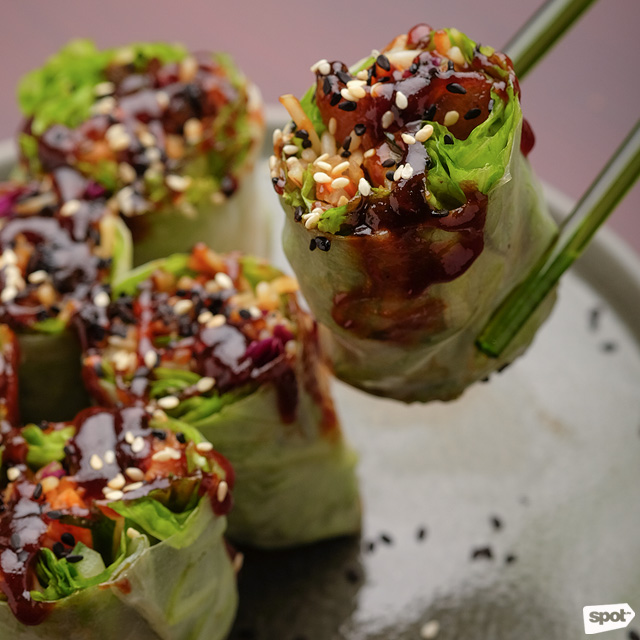 Phat Buddha
Vietnamese cuisine is known for its clean, simple, and fresh flavors. But Phat Buddha along White Plains completely subverts that idea. Their flavors are bolder, heavier, and a lot more experimental. Instead of fresh spring rolls, you have the Char Siu Roll or lettuce wrapped around with chunks of pork belly, along with cucumbers, sesame seeds, and spring onions. The result is a sweet-and-savory roll that's a lot more flavorful. You can even fulfill your charitable contributions while dining here, as the owners plan to donate part of their earnings to the CRIBS Foundation, which takes care of abandoned girls and babies.
Phat Buddha is at 42 Katipunan Avenue, White Plains, Quezon City.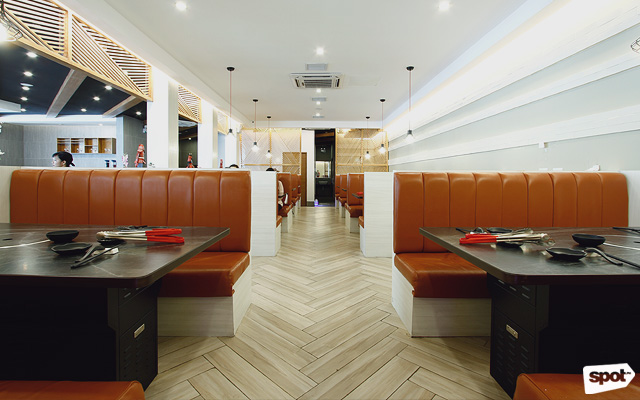 ADVERTISEMENT - CONTINUE READING BELOW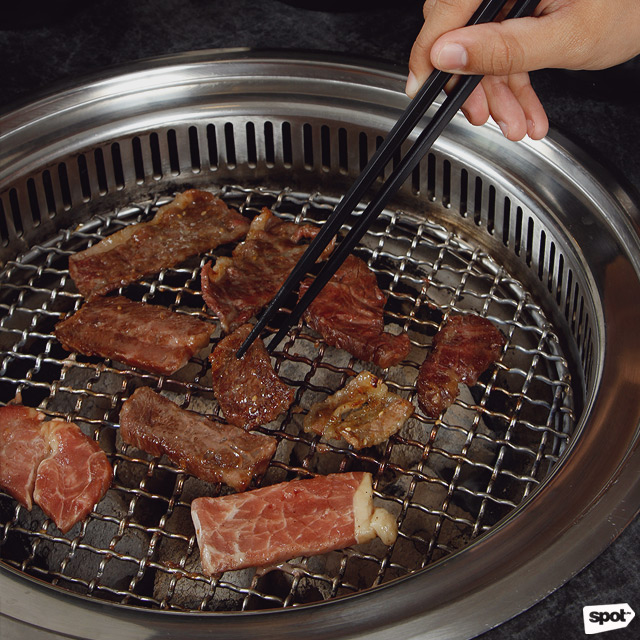 Mitasu Charcoal Yakiniku
Cook-your-own barbecue places have been all the rage lately, thanks to the Korean-drama fad that dominated our social media feeds. If you want to expand your palate beyond the usual galbi and samgyupsal, check out Mitasu, a Japanese-style barbecue place. There are plenty of choices to grill from high-grade wagyu to pork belly, with the charcoal used for grilling making your meat tender and subtly smoky. Unagi or grilled eel is also available on the menu; pair it with the assorted meat set, for a unique surf-and-turf treat.
Mitasu Charcoal Yakiniku is at 785 Banawe Street, Quezon City.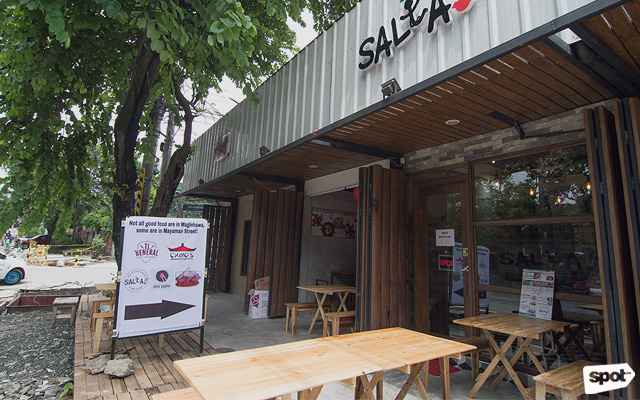 ADVERTISEMENT - CONTINUE READING BELOW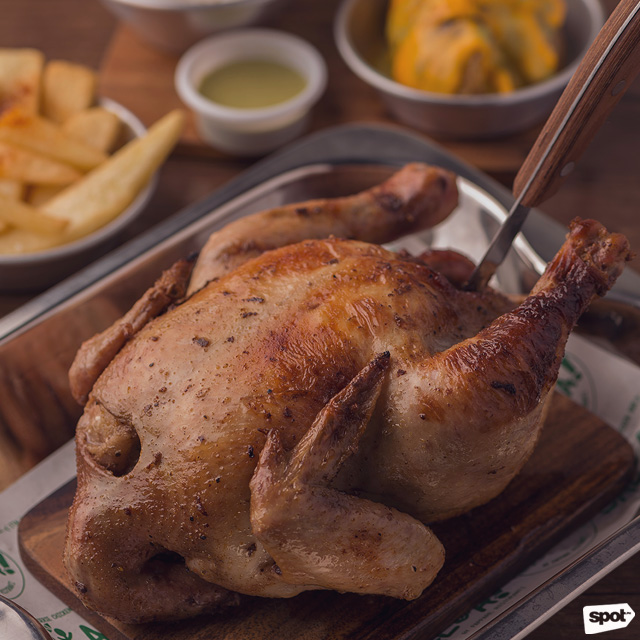 Salta! Italian Rotisserie Chicken Bar
Maginhawa is still top-of-mind when it comes to food destinations in the Metro. But you may want to consider venturing out to Mayaman Street to dine at Salta. The main draw is their Italian Rotisserie Chicken, cooked in a traditional rub of lemon, olive oil, and Italian herbs until the skin is crisp and the meat is juicy. There's also the Spinach, Mushroom, and Bacon Carbonara for carb lovers out there. It's creamy and rich to the point where you'll forget all your problems, at least for a while.
Salta! Italian Rotisserie Chicken Bar is at 38 Mayaman Street, Teachers Village, Quezon City.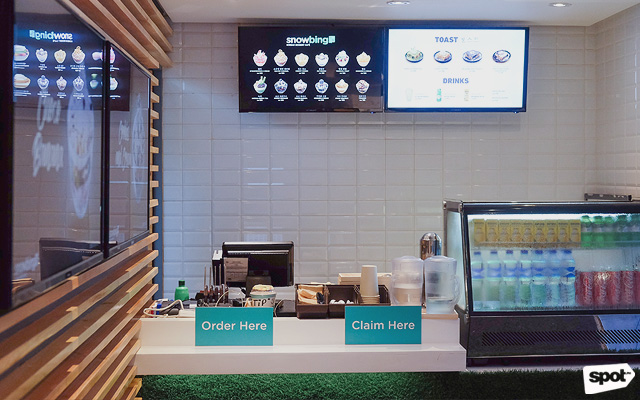 ADVERTISEMENT - CONTINUE READING BELOW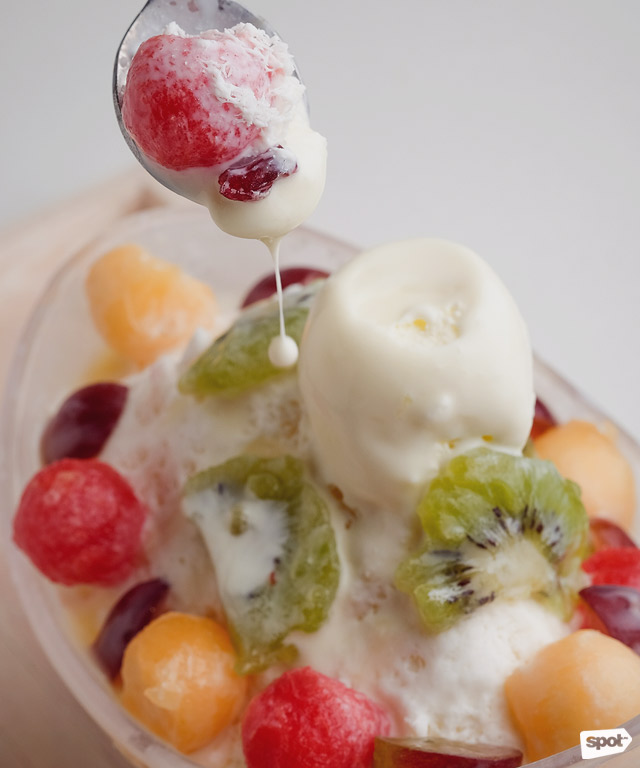 Snowbing
Quezon City's heat and pollution can be unbearable at times, prompting some to make a quick escape to the mall. But sometimes a blast of cool air isn't enough to cool you down.  Enter Snowbing, a dessert place in one of QC's busiest malls. They serve up bingsu, a Korean shaved-ice dessert in massive serving sizes. Get your milky shaved ice with a variety of toppings, from mangoes all the way to matcha and red beans. Scared of brain freeze? They also have different types of honey toast on their menu.
Snowbing is at 4/F Garden Restaurants, Trinoma Mall, Quezon City.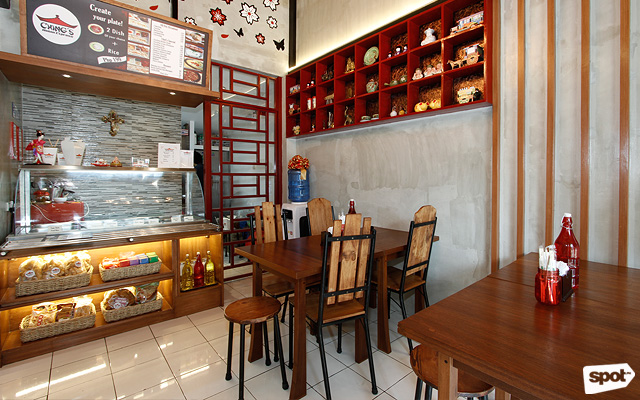 ADVERTISEMENT - CONTINUE READING BELOW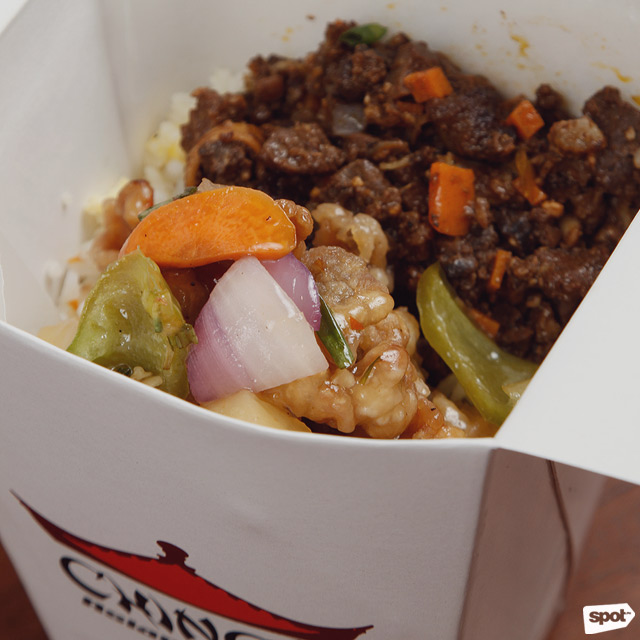 Ching's Asian Express
If you're craving some home-cooked goodness, like the type your mom can whip up, Ching's Asian Express has got you covered. Their menu has a wide variety of Asian dishes, ranging from Chinese to Filipino classics, all served quickly but made with a lot of heart. The corned beef for their Cornsilog, for example, is made completely from scratch, proving that speedy food doesn't have to scrimp on quality.
Ching's Asian Express is at 38 Mayaman Street, Teachers Village, Quezon City.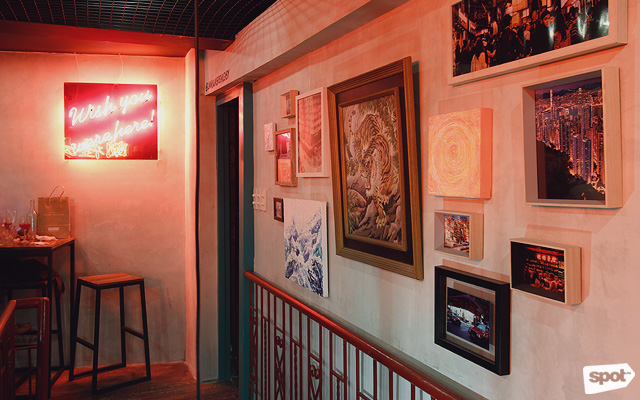 ADVERTISEMENT - CONTINUE READING BELOW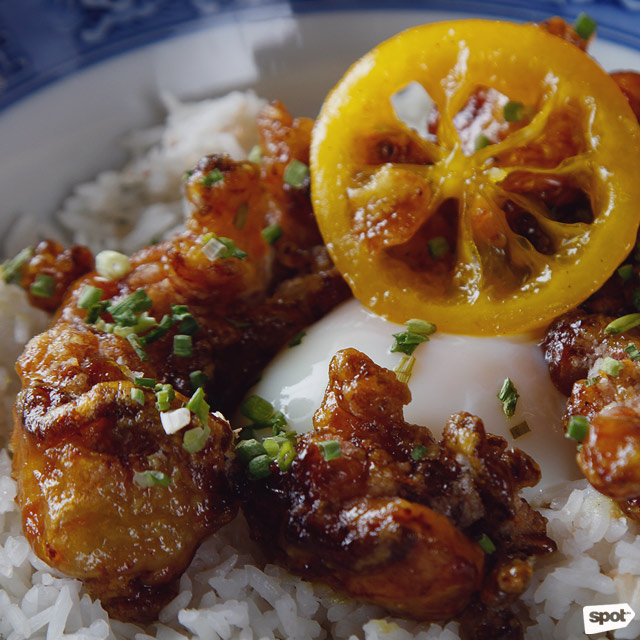 Lan Kwai Speakeasy
You don't have to leave Quezon City to get a taste of Hong Kong. Named after HK's most popular nightlife spot, Lan Kwai Speakeasy may be small but it more than makes up for it with its food and alcoholic drinks. Classic Hong Kong dishes like Char Siu and Lemon Chicken make up the menu, as do rice bowls like Tapsilog. The real stars here, however, are the drinks. Concocted by their own in-house mixologist, Lan Kwai Speakeasy's cocktails can make anyone who hates the taste of alcohol change their tune.
Lan Kwai Speakeasy is at 42 Esteban Abada Street, Quezon City.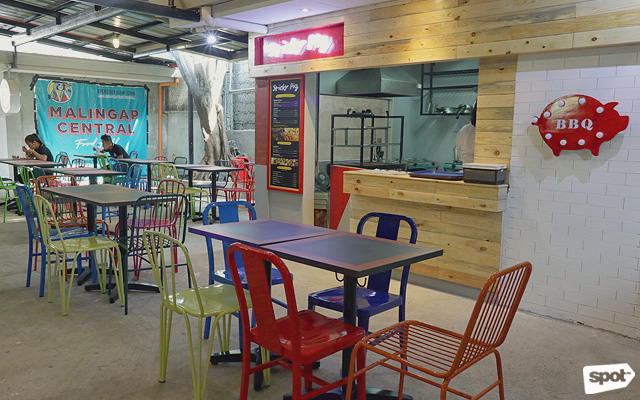 ADVERTISEMENT - CONTINUE READING BELOW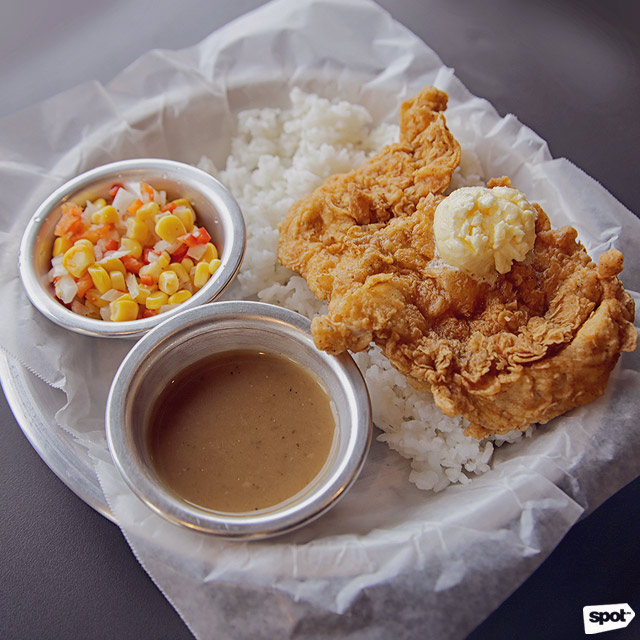 Malingap Central Food Hall
Malingap breaks away from the food park trend through its very own food hall. Brought by the team behind Pino Restaurant and its vegetarian counterpart Pipino, Malingap Central Food Halls boasts a carefully curated array of food stalls, ranging from Mexican to Chinese-Filipino fusion. And if you're mourning the loss of its Katipunan branch, Sweet Ecstasy also managed to find a home here, offering a more limited menu but still serving up their famous burgers.    
Malingap Central Food Hall is at 49 Malingap Street, Teachers Village, Quezon City.
Load More Stories